The Italian Grand Prix stewards have judged Nikita Mazepin did not unnecessarily impede Robert Kubica in Monza qualifying after blocking him on a lap 22 seconds slower than the required minimum time.
Kubica was on a fast lap in the opening segment of qualifying when he encountered the Haas driver at the first Lesmo.
"Unfortunately, my first run was ruined by Mazepin, who was in the middle of the track," said Kubica afterwards.
"Honestly when I was approaching, I thought he had an issue but he didn't have an issue, he just accelerated."
But Mazepin had been left in a helpless position because of the queue of cars he was at the back of while several others were approaching on a fast lap.
He almost came to a complete stop on the run to the first Lesmo as he tried to get out of the way of Lance Stroll, Esteban Ocon, Fernando Alonso, Sebastian Vettel and then Kubica – who Mazepin was told were all pushing.
Though he had to almost park on the inside at the entry to Lesmo 1, Mazepin did manage to avoid the Aston Martins and Alpines.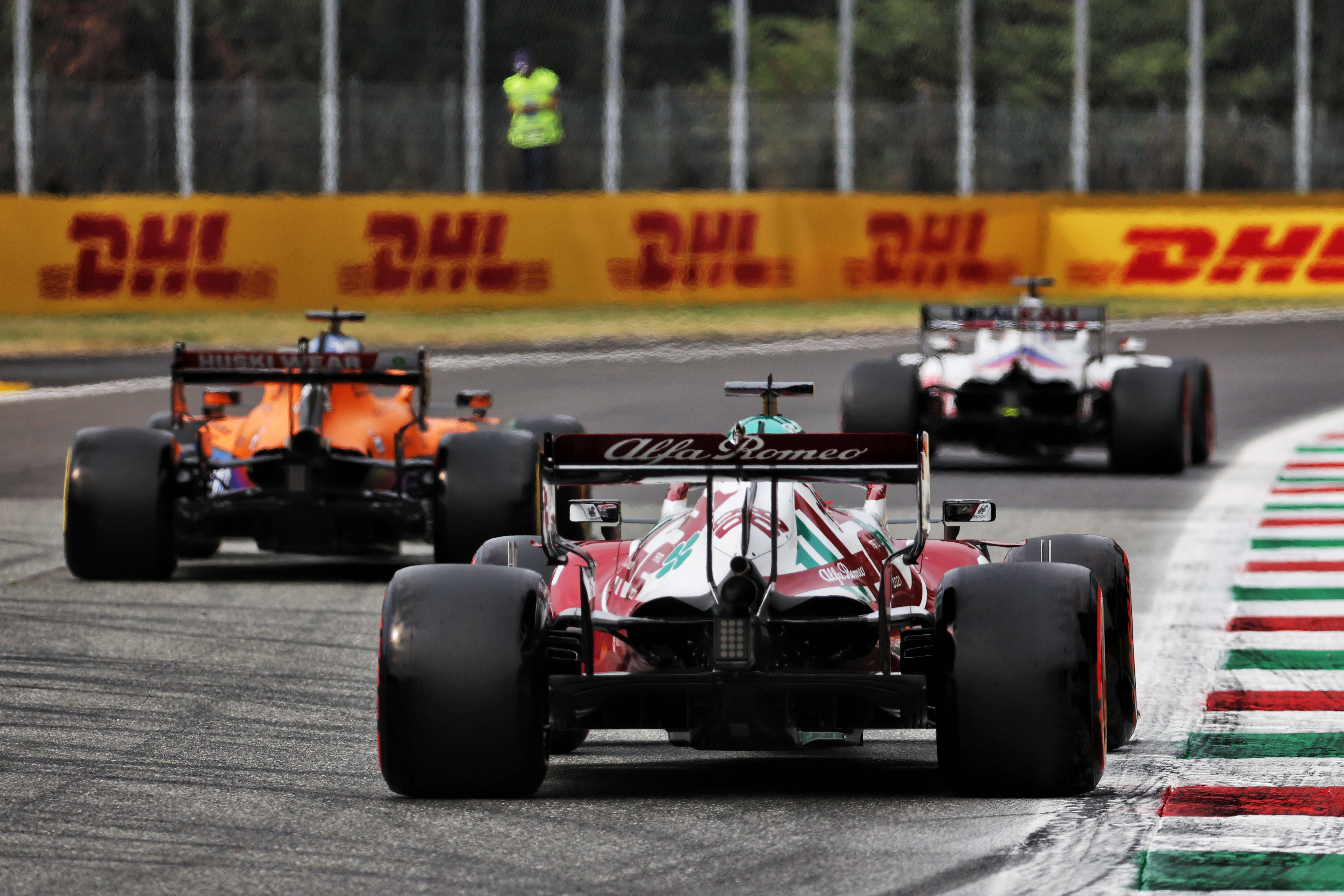 However, Mazepin was unable to get out of the way of Kubica, who arrived just as Mazepin was crawling through the apex.
Slowing down so much, and the continued queue of cars afterwards that Mazepin claimed left him in neutral at one point, meant his outlap was 2m05.381s – considerably slower than the 1m43.000s guide time that drivers were instructed to do between the two safety car lines.
That was set to avoid drivers driving unnecessarily slowly throughout the lap.
The stewards said Mazepin explained "he was stopped by the several cars ahead of him that were driving very slowly and this left him unable to drive any faster in Turn 6".
They agreed that "both the driver and the team did everything reasonable to avoid affecting any other driver" and opted to take no further action.