The circumstances of the Friday practice sessions in Miami did their very best to muddy the competitive picture between the teams but it couldn't quite manage to disguise the very plain fact that Red Bull's advantage was every bit as big as usual.
It's true that Mercedes drivers George Russell and Lewis Hamilton headed the FP1 times with Max Verstappen and Sergio Perez only fourth and 11th respectively. But to see that in its correct perspective, you need to know that the tricky new track surface was increasing in grip quite rapidly as it cooled in the late afternoon. It seemed to improve by over 0.5s in the last few minutes of the session – with both Red Bulls having already done their soft tyre runs as the Mercedes and Ferraris caught the track at its peak.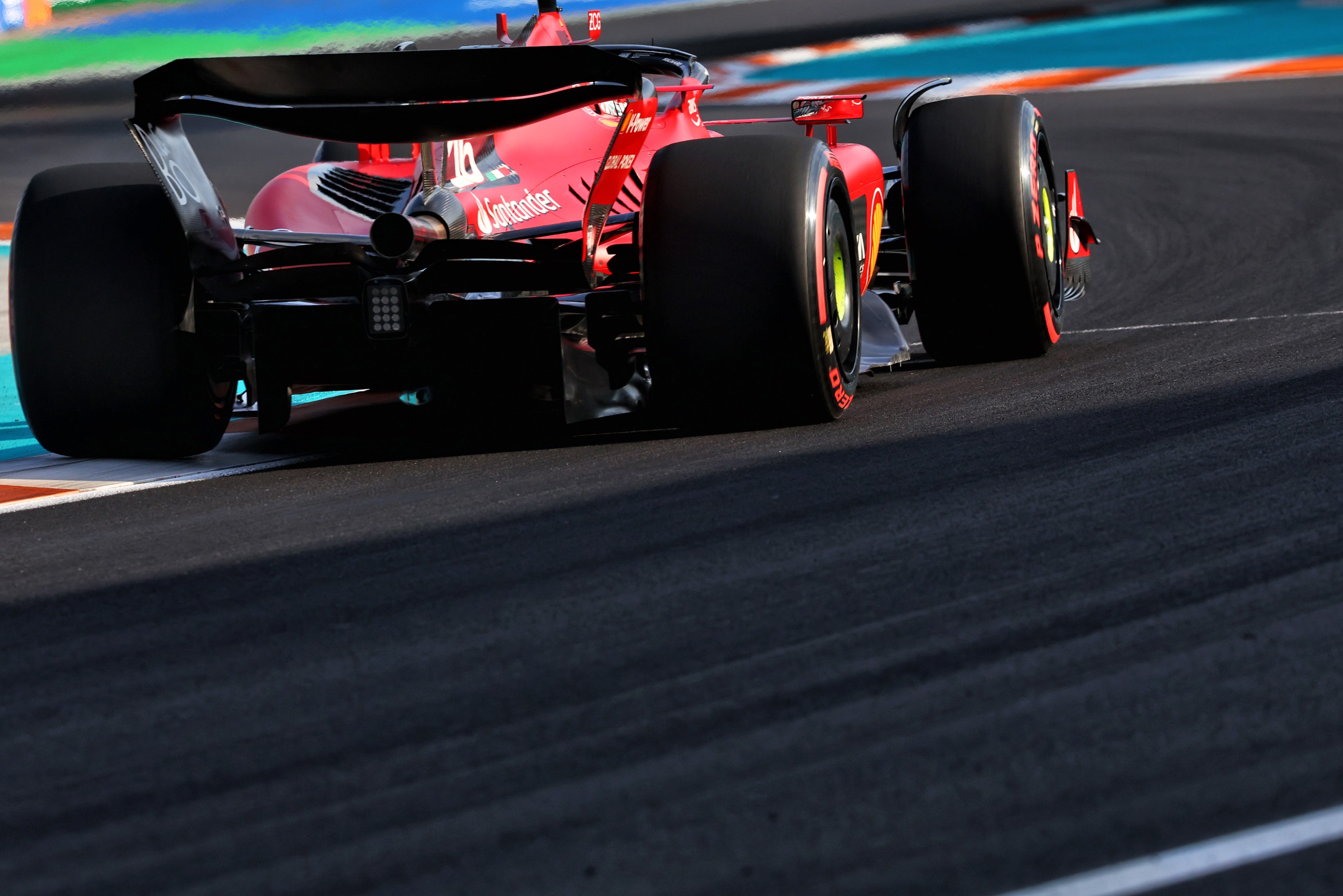 It was cooler again in FP2 and grip continued to improve throughout (though it was never anything less than extremely tricky off-line). Verstappen was wildly quicker than anyone else running at the same time and the 0.4s by which he headed the session (from Carlos Sainz's Ferrari) probably undersold his real advantage.
The Mercedes by this time were in trouble, especially on the soft tyre, leaving Hamilton and Russell perplexed in seventh and 15th respectively. Like almost everyone, they'd had a few incidents along the way, as track grip remained extremely low off-line. But their puzzlement was about more than that, as Russell explained: "The car felt good in FP1 but it changed a bit even on my medium run in FP2. But I felt strong and was on a lap that would have put me in the top four. Then I put the soft tyres on and the car just wasn't working.
"So I think we understand a little bit why that is and fortunately we've got the time to make improvements overnight. But it's fine margins."
Hamilton was more downbeat. "We're a second down," he said. "It's a great place to be but it's a struggle out there… a bit of a kick in the guts in FP2 as the true pace was revealed. It's difficult to take sometimes…"
Upgrades can't come soon enough for Hamilton and the team.
The track seemed to get trickier as its grip increased, as the contrast with off-line grip was even greater. "You put one wheel off and there's just no grip whatsoever," Russell reported.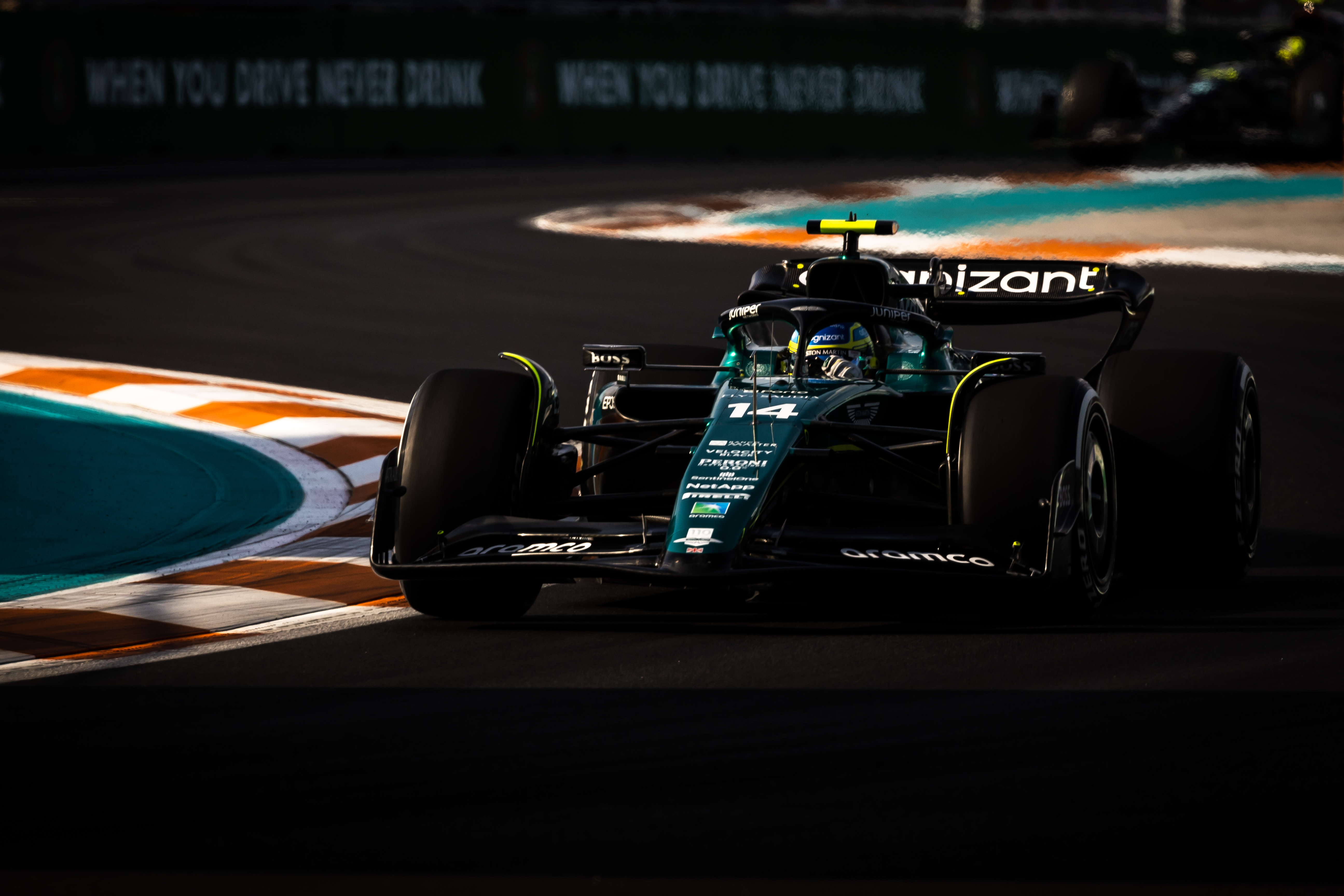 "I think the new track surface seems to be better," said Fernando Alonso, "but we were basically just cleaning the racing line."
The tricky track played its part in Charles Leclerc going off with 10 minutes of FP2 remaining, bringing out the red flags just as everyone was getting into their long runs. By the time the Ferrari was cleared, there was time only for a couple more laps.
So Verstappen's fastest average represented only five laps and that was fairly typical of those on the list. The Mercedes drivers and Aston Martin's Alonso are missing from that list, caught out by the timing of the red flag. Leclerc had done only two relatively slow laps before he went off.
Long-run averages
| | | | |
| --- | --- | --- | --- |
| | Soft | Medium | Hard |
| Verstappen | | 1m32.323s | |
| Perez | | 1m32.754s | |
| Magnussen | | | 1m32.942s |
| Albon | | 1m33.105s | |
| Sainz | 1m33.239s | | |
| Ocon | | | 1m33.331s |
| Hulkenberg | | 1m33.588s | |
| Norris | | 1m33.600s | |
| Bottas | | 1m33.710s | |
| Sargeant | | | 1m33.824s |
| Zhou | | | 1m33.832s |
There was no picture of tyre degradation to emerge from such limited running but as everyone drove to their tyre temperatures, the actual pace shown is probably quite representative, but with the proviso that Red Bull's closest competitors are not represented.
Over a race stint it's clear the hard tyre is the fastest, the soft the slowest and it's likely going to be a one-stop combination of mediums and hards.
Verstappen's advantage even over team-mate Perez was big and Checo has a lot of work to do if he's to make good on his confident words of Thursday in being able to maintain his street-track pace on more conventional tracks.
"I haven't had the greatest of Fridays," Perez said after FP2. "My lap was also pretty bad as I locked up at the final corner. Quite a bit to come. Together with my driving I'm not driving really well today so I think if I'm able to improve my driving and get myself a bit more confident it should be alright.
The Red Bull was hitting 340km/h – in excess of 210mph – at the end of the final DRS zone, between 8-9km/h faster than Mercedes, Aston Martin and Ferrari. In the likely battle for best of the rest Aston Martin is feeling confident for race day, both Alonso and Lance Stroll reporting the car's balance to be very good.
Mercedes feels it has the potential to be fastest of this group – but only if it can unlock its narrow window of set-up. Ferrari has every reason to believe it can be in that fight, too.
Practice 2 Results
| Pos | Name | Car | Best Time | Gap Leader |
| --- | --- | --- | --- | --- |
| 1 | Max Verstappen | Red Bull | 1m27.93s | |
| 2 | Carlos Sainz | Ferrari | 1m28.315s | +0.385s |
| 3 | Charles Leclerc | Ferrari | 1m28.398s | +0.468s |
| 4 | Sergio Pérez | Red Bull | 1m28.419s | +0.489s |
| 5 | Fernando Alonso | Aston Martin-Mercedes | 1m28.66s | +0.73s |
| 6 | Lando Norris | McLaren-Mercedes | 1m28.741s | +0.811s |
| 7 | Lewis Hamilton | Mercedes | 1m28.858s | +0.928s |
| 8 | Lance Stroll | Aston Martin-Mercedes | 1m28.93s | +1s |
| 9 | Esteban Ocon | Alpine-Renault | 1m28.937s | +1.007s |
| 10 | Alex Albon | Williams-Mercedes | 1m29.046s | +1.116s |
| 11 | Pierre Gasly | Alpine-Renault | 1m29.098s | +1.168s |
| 12 | Kevin Magnussen | Haas-Ferrari | 1m29.171s | +1.241s |
| 13 | Guanyu Zhou | Alfa Romeo-Ferrari | 1m29.181s | +1.251s |
| 14 | Valtteri Bottas | Alfa Romeo-Ferrari | 1m29.189s | +1.259s |
| 15 | George Russell | Mercedes | 1m29.216s | +1.286s |
| 16 | Oscar Piastri | McLaren-Mercedes | 1m29.339s | +1.409s |
| 17 | Nico Hülkenberg | Haas-Ferrari | 1m29.393s | +1.463s |
| 18 | Yuki Tsunoda | AlphaTauri-Honda RBPT | 1m29.613s | +1.683s |
| 19 | Nyck de Vries | AlphaTauri-Honda RBPT | 1m29.928s | +1.998s |
| 20 | Logan Sargeant | Williams-Mercedes | 1m30.038s | +2.108s |