Sergio Perez now has the air of a driver who genuinely believes he is in Formula 1 title contention, for a very specific reason.
Perez is just six points behind Red Bull team-mate Max Verstappen after winning last weekend's Azerbaijan Grand Prix, and the sprint race the day before it.
He and Verstappen have shared the four grand prix victories between them and in Miami it is clear Perez sees no reason he cannot win again this weekend. And not just because this is another (sort of) street track.
Perez feels "much more like a Red Bull driver" in races now, as he believes he has started to crack the code of how to get the most out of this type of car.
"When I came to Red Bull the way you looked after the tyres is very different," he said in Miami on Thursday.
"I had to learn a lot on how to look after the tyres in a Red Bull car. In my first year I got better towards the end but 2022 with the regulation change I was not able to look after them properly.
"I feel now that I'm much better and my understanding of a Red Bull car.
"There is still more to come in that regard in becoming more of a Red Bull driver, the way to drive the Red Bull.
"Once you're really established in a team and you understand the concept of a car you can extract the maximum and that only comes with time and the more time you spend with the team the better.
"But I certainly believe I made a big step compared to last year."
Perez spent time over the winter discussing his race pace with his engineering team because he was "pretty disappointed" with how he had performed. As Verstappen charged to a record 15 wins and dominated the championship, Perez won just twice and finished a distant third in the standings, pipped to the runner-up spot by Ferrari's Charles Leclerc.
That could have broken Perez. It had the opposite effect. "I'm mentally strong. That's my biggest strength and that has always been.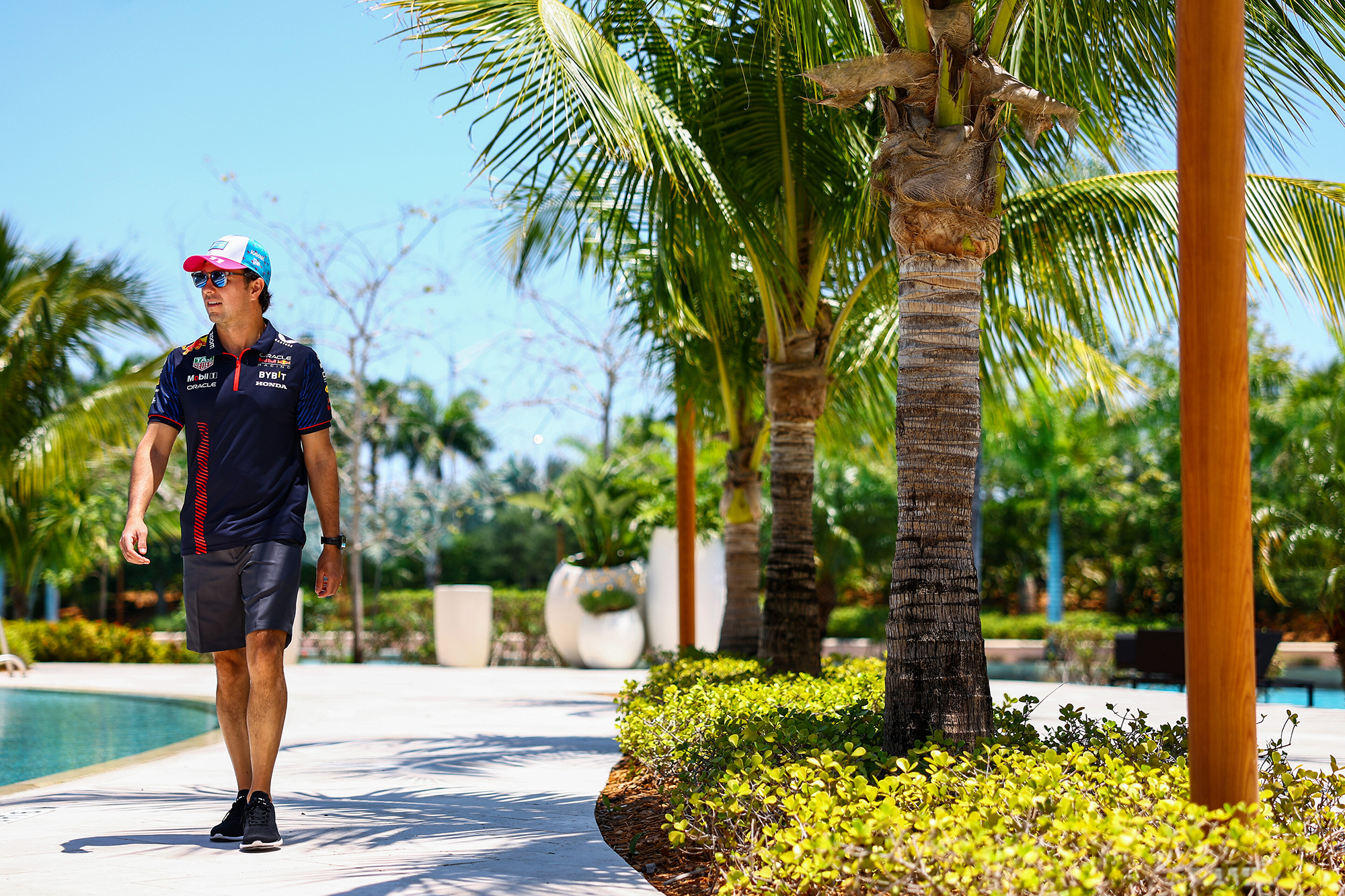 "It's not easy being Max's team-mate because he is delivering and winning all of the time. And we've seen it in the past, it's not easy for a team-mate to survive.
"But I believed in myself, and had to go very deep into understanding the whole concept of the car and making sure I put the right tools in place to be able to fight."
That has manifested itself in Perez's wins in Saudi Arabia and Azerbaijan, where even under intense pressure from Verstappen he has simply had the speed and the tyre life to parry all his team-mate's attacks. Figuratively, because Perez was too quick for Verstappen to get close enough to attempt an overtake.
Despite Red Bull team boss Christian Horner asserting Perez got "lucky" with the safety car timing in Baku, Perez was looking on course to win anyway. He certainly believes so, emphatically answering "I had the pace" to pass Verstappen and beat him whatever the circumstances: "I think I would have got him."
There are very few, if any, examples from previous races where Perez would have talked in such an assured manner, let alone been able to back it up. But as he said: "When you win the race on pure pace you've done better than your team-mate."
It's clear Perez is relishing this opportunity. He describes it as a "massive enjoyment" and one he takes on with "no pressure", taking a race-by-race view as he bids to ride this wave of confidence for as long as possible. He also believes Red Bull "will give me as much support as they do with Max".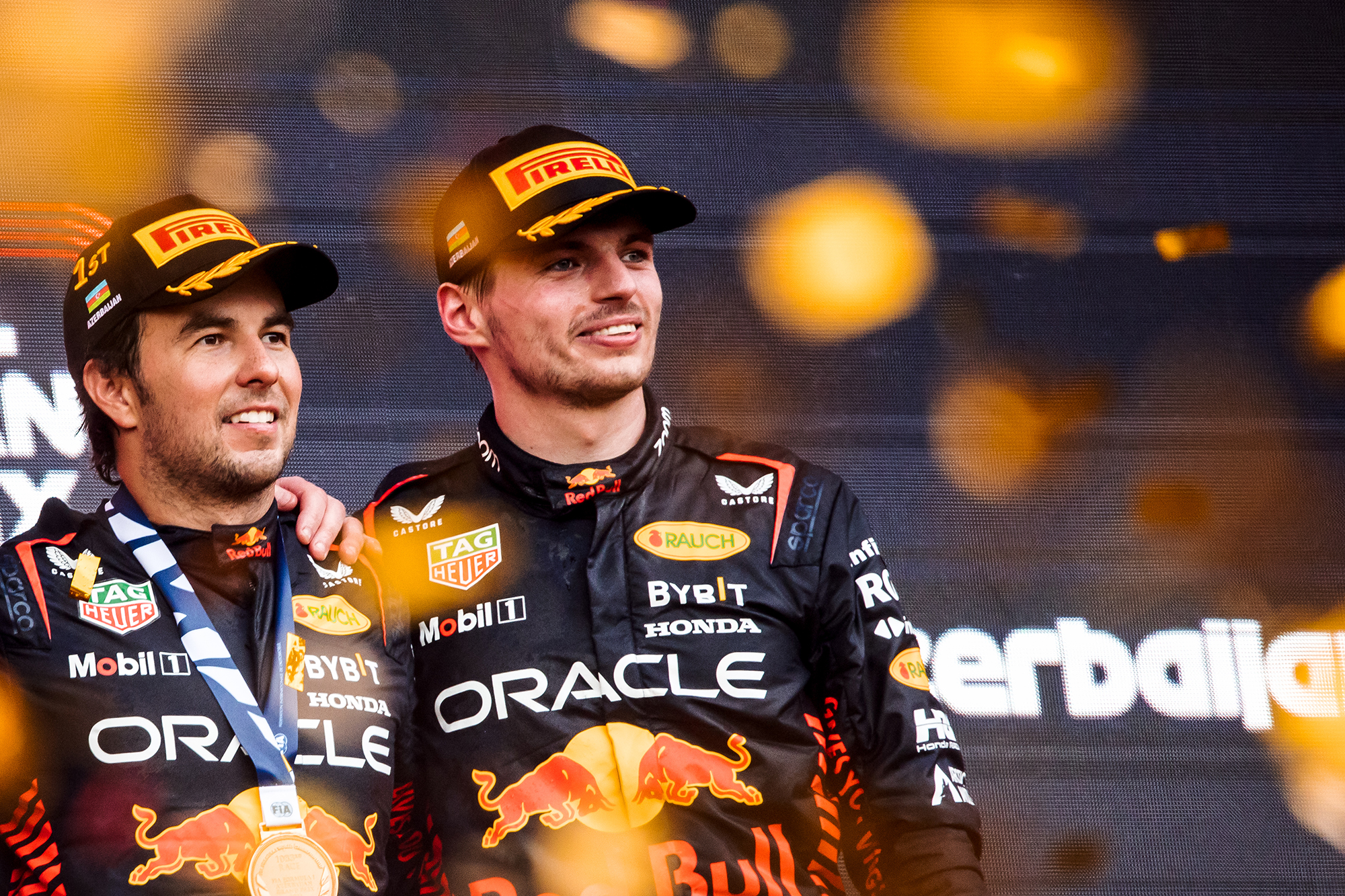 In fighting Verstappen, Perez seems to have no interest in playing games or learning from other title fights in which drivers exploited their rivals' weak points. His focus is on himself.
"I know if I'm not perfect on Sunday I won't be able to win a race," said Perez.
"The only chance I have to beat Max is by being perfect and being able to deliver when it matters."
It makes sense because Perez does still have to prove he can sustain his peaks.
Only Perez's poor Australian Grand Prix weekend is denying him top spot in the standings right now. And that Melbourne performance is a lingering question mark. Was it an issue, as Perez seemed to believe, or was it the mark of inconsistency that will blight any championship bid?
Verstappen's standards are absurdly high, to the point his off-weekends amount to finishing a pretty close second to Perez in Baku and Jeddah. When that's the case, Perez can barely afford small slips let alone big ones.
With that in mind, the focus turns to – as Horner put it after Baku – whether Perez can do this on "proper tracks", not just street circuits. He does like driving between walls, which he puts down to being good under pressure.
But Perez doesn't think he won in Azerbaijan because it was a street track. He thinks it's all tied to his off-season improvement.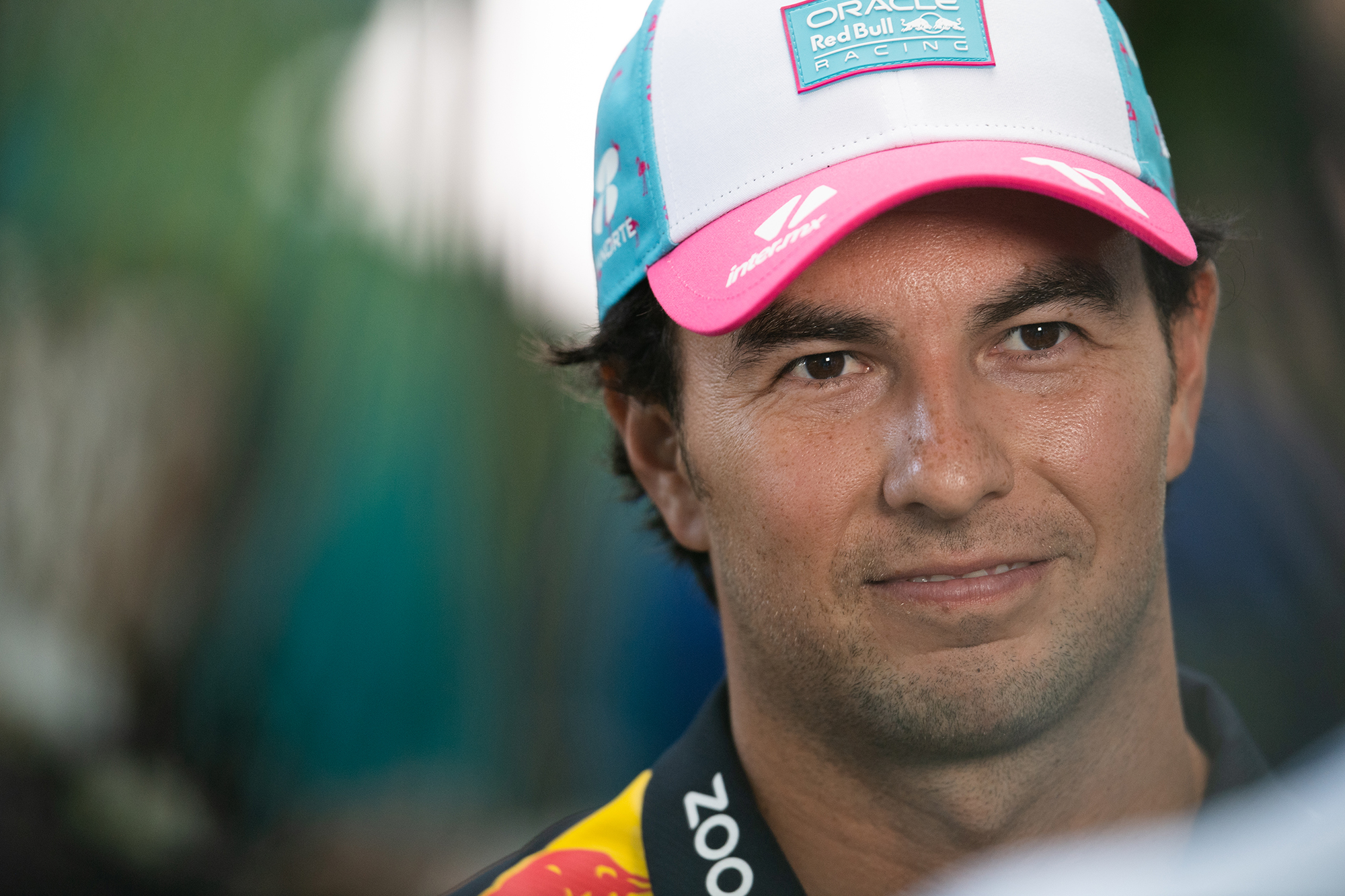 "The reason I'm strong in these circuits is because I'm able to play with the car much more than I used to," he said
"I see no reason why we go to different circuits and I'm not able to play with the car the same way as I've been doing.
"Every weekend it's a new challenge, on paper it's hard to know if it suits you or not.
"That's why it's important to just be able to keep playing with the car. I have a pretty good understanding with the car and I believe I can be strong anywhere."