Lewis Hamilton's 2023 Formula 1 season so far has been one of discontent and 'disconnection' with his Mercedes car – and that doesn't seem to have changed at the Miami Grand Prix.
Hamilton completed a George Russell-led Mercedes one-two in opening practice in Miami but he was one second off FP2 pacesetter Max Verstappen in seventh place on Friday afternoon.
"Same as every weekend, [we're] a second down," Hamilton said when asked what he learned from Friday practice at Miami.
"It's a great weekend and it's a great place to be so there's a lot of positives, it's just we're not particularly quick.
"It's a struggle out there. We're trying lots of different things. FP1 looked quite good then to come into FP2 and the true pace come out, it's just a kick in the gut.
"It's a little difficult to take sometimes but it's OK, we'll keep working on it and we'll regroup tonight and see if we can make some set-up changes and get the car into a sweet spot."
Hamilton is fourth in the drivers' championship, but he and Mercedes have endured a difficult start to the 2023 F1 season with the team's customer Aston Martin outscoring it across the opening four weekends after Mercedes' W14 has fallen way short of expectations.
The W14 was supposed to put Mercedes back in the title fight and restore it to its place at the front of F1 that its ill-fated W13 cost it last year.
However, Hamilton was left feeling like he was driving last year's car on Friday in Miami – except for the bouncing that Mercedes had to resolve for much of the first half of the 2022 season.
Miami has so far been a far cry from Mercedes' obvious 2023 highlight so far, its Melbourne weekend, where Hamilton finished second and Mercedes led the first 11 laps of the race.
That was followed up by a mediocre weekend in Baku where Hamilton finished sixth behind both Ferraris and Fernando Alonso's Aston Martin, with Russell two places further behind him.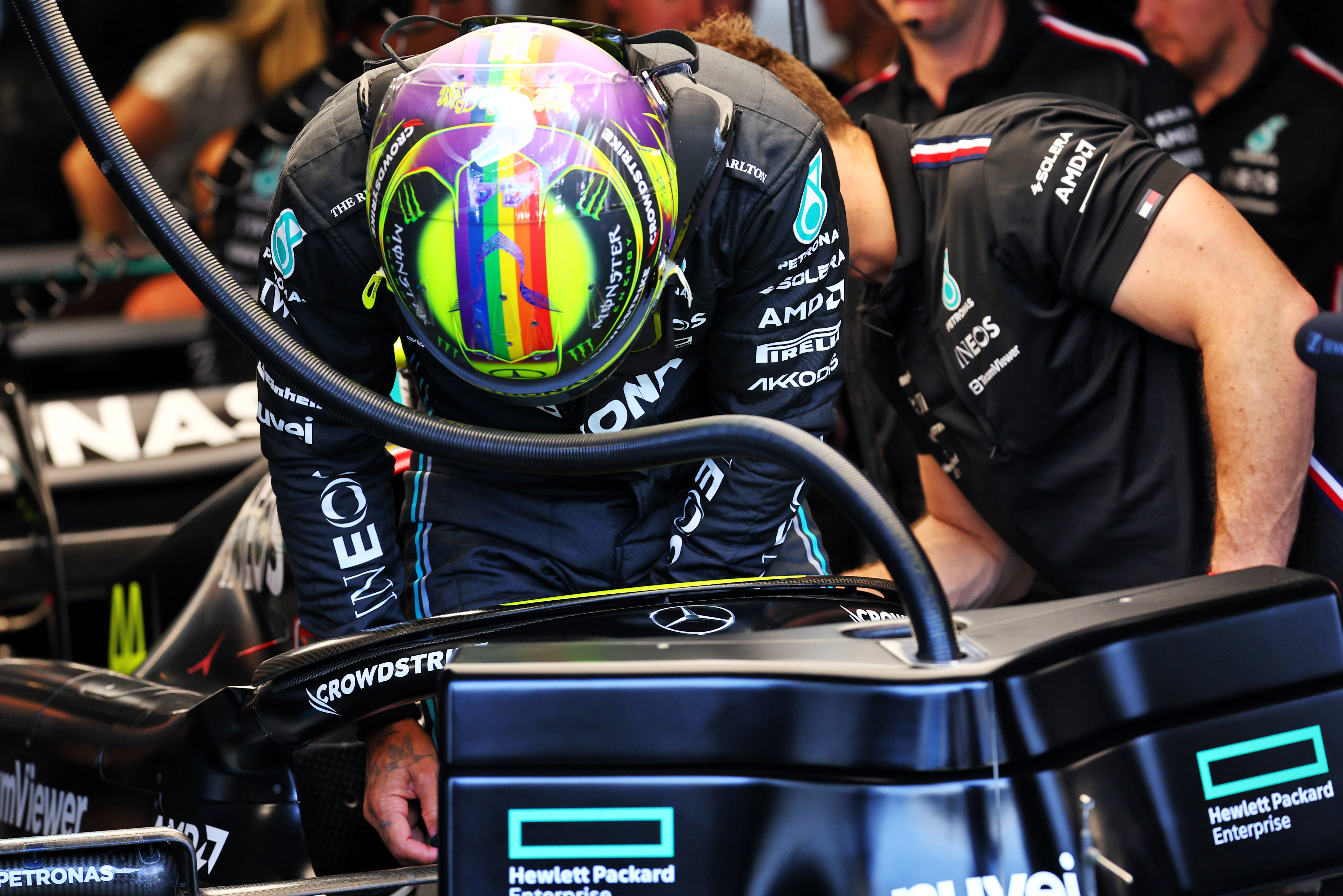 "Melbourne obviously was 'night and day' difference, much nicer to drive there," Hamilton said.
"Baku felt better than here also, maybe the heat or maybe just balance we have at the moment so I'm going to stay optimistic, stay hopeful we can get the car in a better place tomorrow and maybe be a couple of steps up.
"But it feels like – apart from last year's car having bouncing – it generally feels like we're racing pretty much the same car. So that's the difficult thing."
When asked for his expectations for qualifying, Hamilton said "Q3 and I hope we can be mid-bunch in the top 10".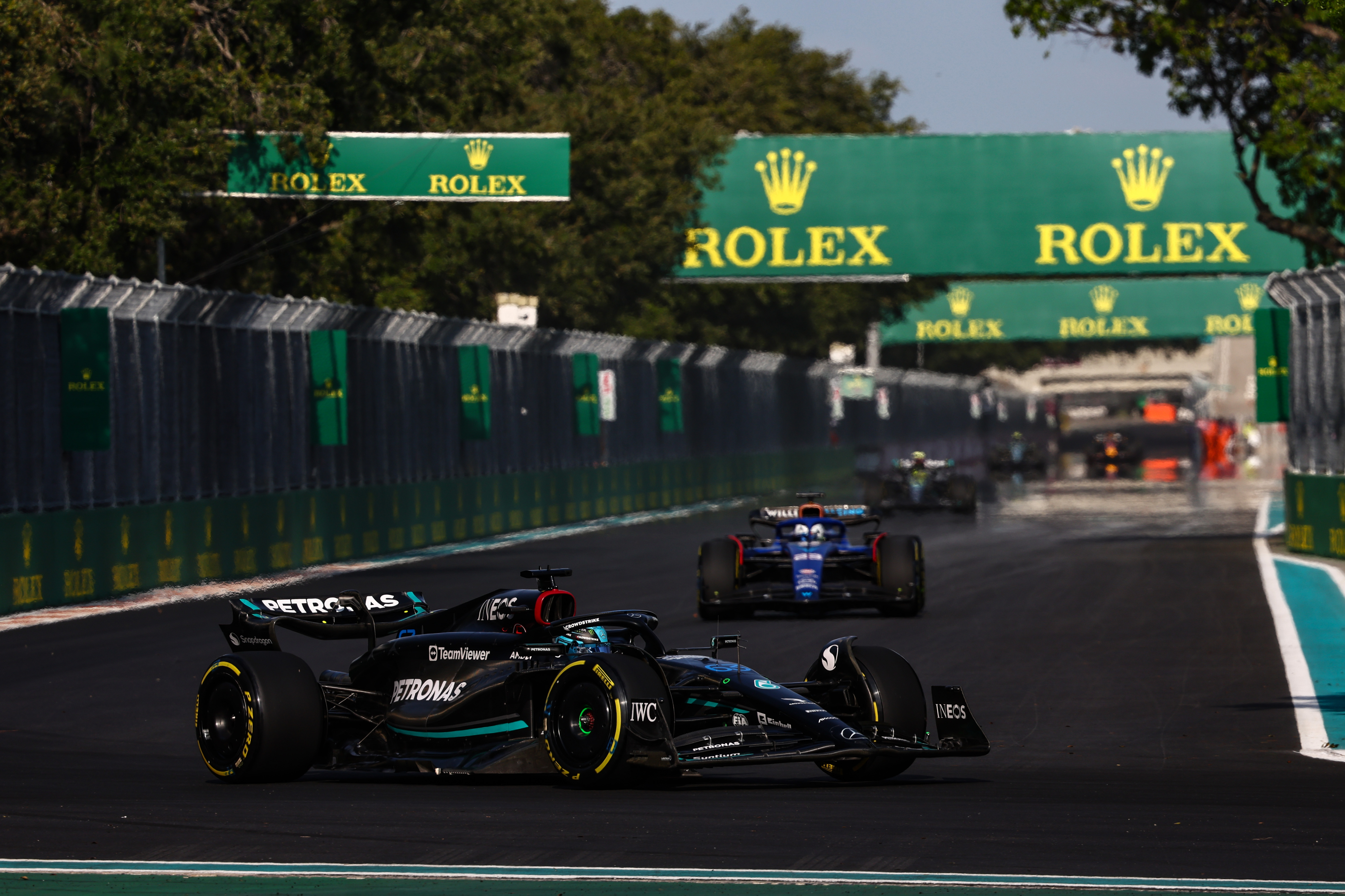 Russell was typically more upbeat post-practice with his firm target to beat Ferrari and Aston Martin this weekend but said he could also understand Hamilton's frustration.
"This is a team of winners, everybody wants to win," Russell said when asked about Hamilton's frustration.
"Anything less is of course frustrating week-after-week. We know the journey we're on at the minute, still trying to learn and grasp a lot more performance to at least get us to be the best of the rest.
"When we have sessions where we're not in that position of course it's frustrating.
"You always want more but that's the same for 19 out of 20 drivers on the grid, there's only one person happy on a Saturday and one on a Sunday and that's whoever finishes first."