What's now a near equal 11-10 qualifying head-to-head in Lewis Hamilton's favour in the Mercedes intra-team qualifying battle paints a more accurate picture of their 2023 Formula 1 season than George Russell's 70-point deficit to his team-mate.
But it doesn't show the quirk of how often one Mercedes driver has been dramatically more comfortable and competitive than the other on a given weekend, a symptom of a car too capricious and depending on too narrow a performance window to ever go into a weekend confident it will work well for both drivers or perform predictably from session to session, on both long and short runs.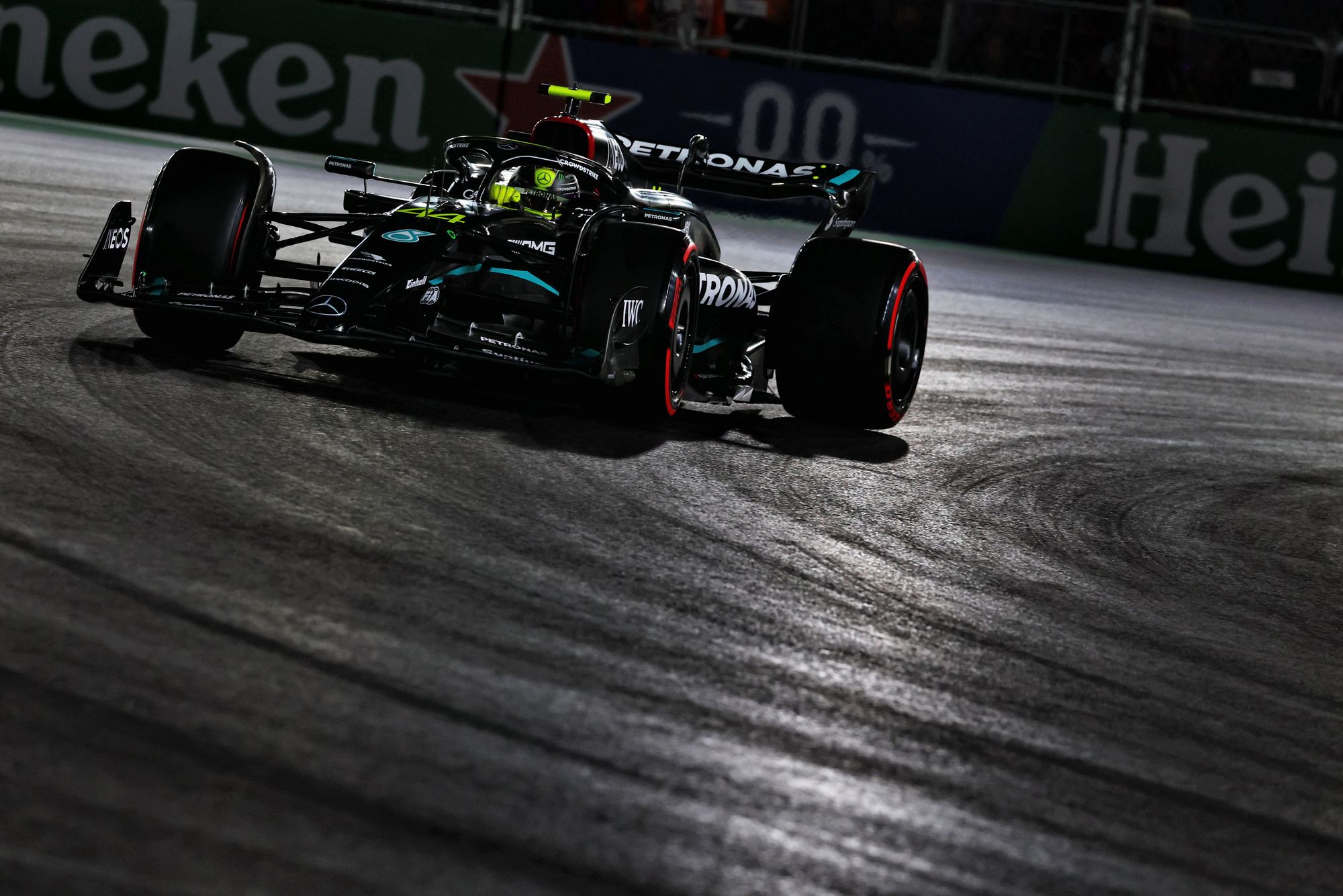 The team-mate disparity occurred again on Las Vegas Grand Prix qualifying day, where Hamilton trailed Russell by 0.760 seconds and seven places as his team-mate set the final practice pace and then dropped out in Q2 where he was 11th and 0.486s off Russell, who went on to qualify fourth. Both will gain a place from Carlos Sainz's penalty.
Hamilton cited "confidence and grip" as what he was missing when asked by The Race.
"I just struggled," he continued in response to a question about whether set-up differences could explain the gap.
"Yesterday was feeling better and I was more competitive, and then we made some changes overnight and it didn't feel great today. This car is on a knife edge."
Hamilton's post-qualifying tone was fairly resigned, drawing most questions back to his form, for instance joking "I'm sliding around a lot" when asked about the track. There was no fury, it was the classic 'calm about a bad day because there's nothing to gain from rage' Hamilton stance from this era of Mercedes struggle.
He's not expecting a lot to change in the race - replying "not particularly, no" when asked if he was more confident in long-run pace - and concerned about being so deep in the pack at the start.
"Short run down to Turn 1, and I'm in the thick of it. It's not the best place to be," Hamilton said.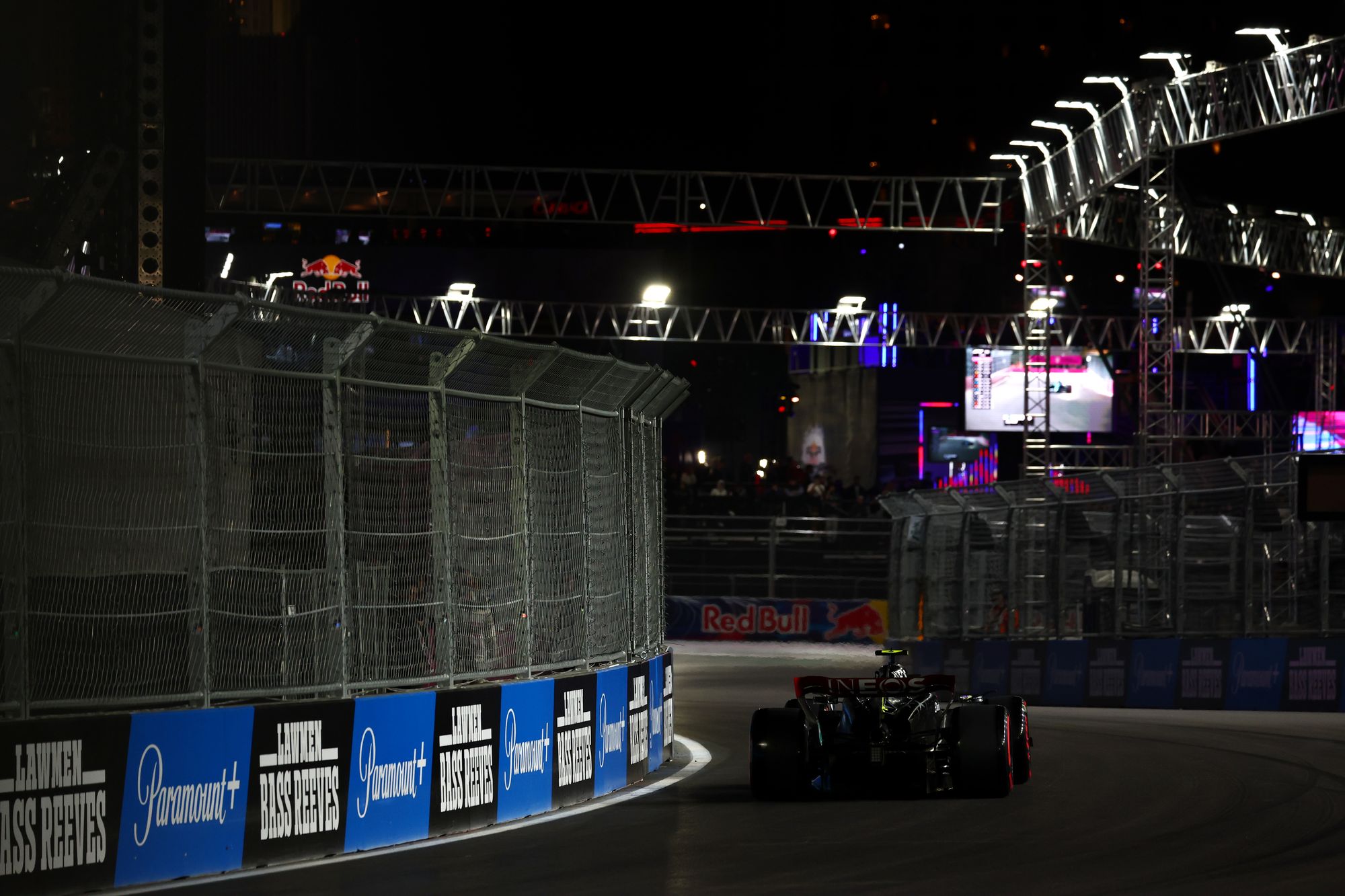 Given the Mercedes has sometimes fared better in races than qualifying this year (though Brazil a fortnight ago was a clear exception), The Race asked Hamilton if the set-up changes that backfired for qualifying might work better in the grand prix.
"I would like to think so, but I'd also like to think the changes we made going into qualifying were the right ones and the car's just…" he replied.
Not for the first time in 2022 and '23, he didn't need to finish the thought to make his feelings clear.