Max Verstappen and Esteban Ocon added another flashpoint to their litany of run-ins during the first part of Formula 1 qualifying at the Las Vegas Grand Prix.
The broadcast showed replays of a huge cluster of cars all going slowly in the final sector and then Verstappen overtaking Ocon into Turn 1 while they were both on flying laps.
But what actually happened, what did some of those involved make of it and why did the stewards fail to even note it let alone investigate it?
WHAT HAPPENED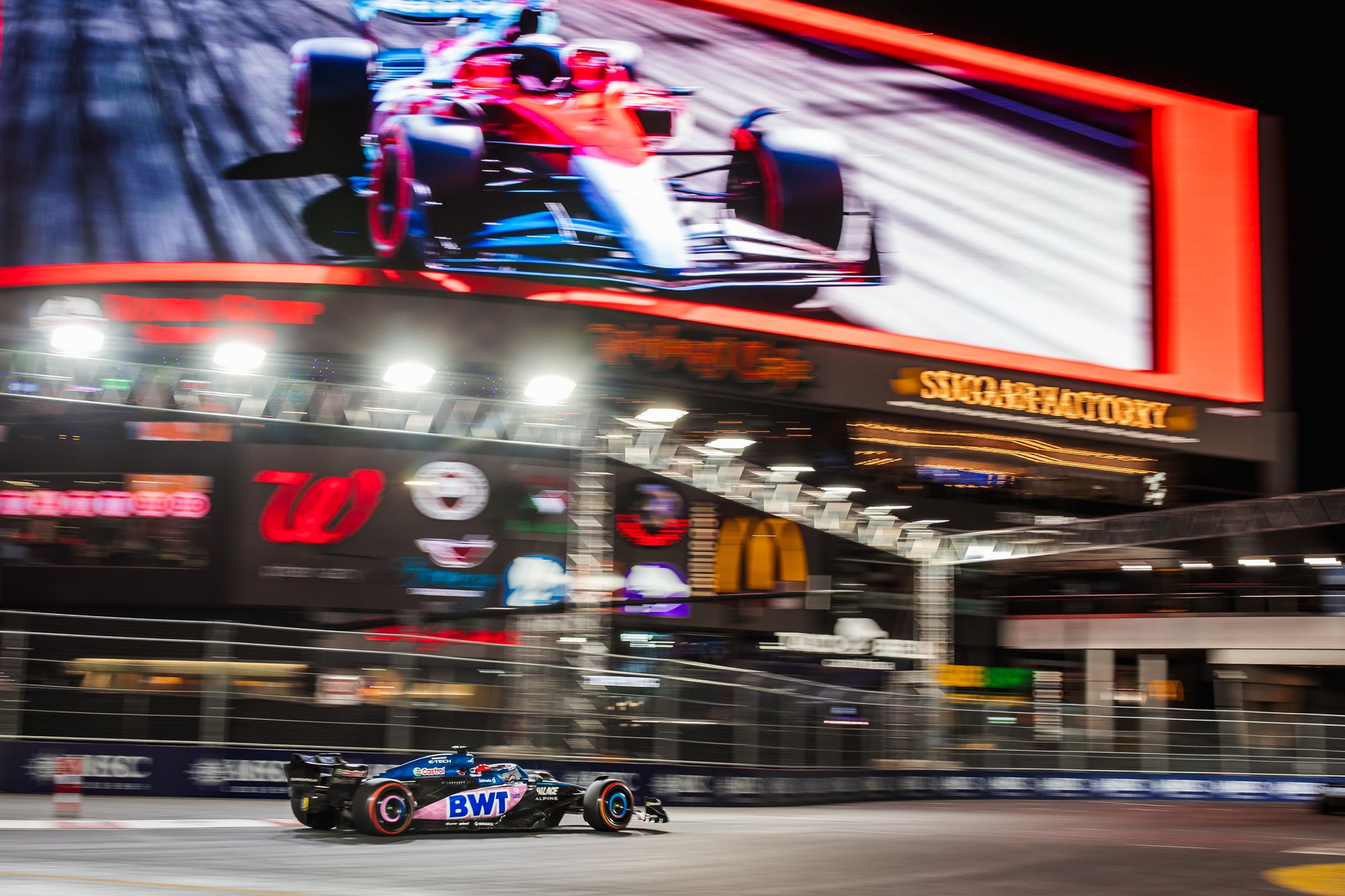 With track evolution quite extreme on a brand-new circuit the final laps of Q1 were always going to be the laps that decided who missed the cut and who didn't.
Verstappen was third-fastest at this stage and effectively well clear of elimination but Red Bull wanted to ensure he wasn't caught out by any last-minute track evolution and sudden improvements.
The likes of Alpine driver Ocon and the Alfa Romeo of Zhou Guanyu were 15th and 16th so they needed a big improvement to make it to Q2.
Verstappen was conducting a typically slow prep lap in the RB19 and had several cars behind him.
Ocon came across that cluster of cars and didn't fancy hanging behind them. He overtook his team-mate Pierre Gasly, Zhou and Yuki Tsunoda into the low-speed Turns 14-16 complex.
That triple move prompted an onlooking Verstappen to ask his race engineer Gianpiero Lambiase "what the f*** is that Alpine doing?".
Ocon's triple move left only Verstappen ahead of him, who he overtook on the approach to the high-speed Turn 17 kink as both drivers then crossed the line to start a push lap.
Verstappen then dived back down the inside of Ocon into Turn 1, going deep into the left-hander which allowed Ocon to get the cutback and come back around Verstappen.
Verstappen aborted his lap while Ocon pressed on, albeit fighting a losing battle as he couldn't improve and was dumped out of Q1 in 17th place.
Zhou's final lap was compromised too, having had to overtake Verstappen after his 'battle' with Ocon. He couldn't improve either and ended up 18th.
Tsunoda made a mistake on his last lap at Turn 5 and ended up 20th and slowest of all.
WHAT THE DRIVERS SAID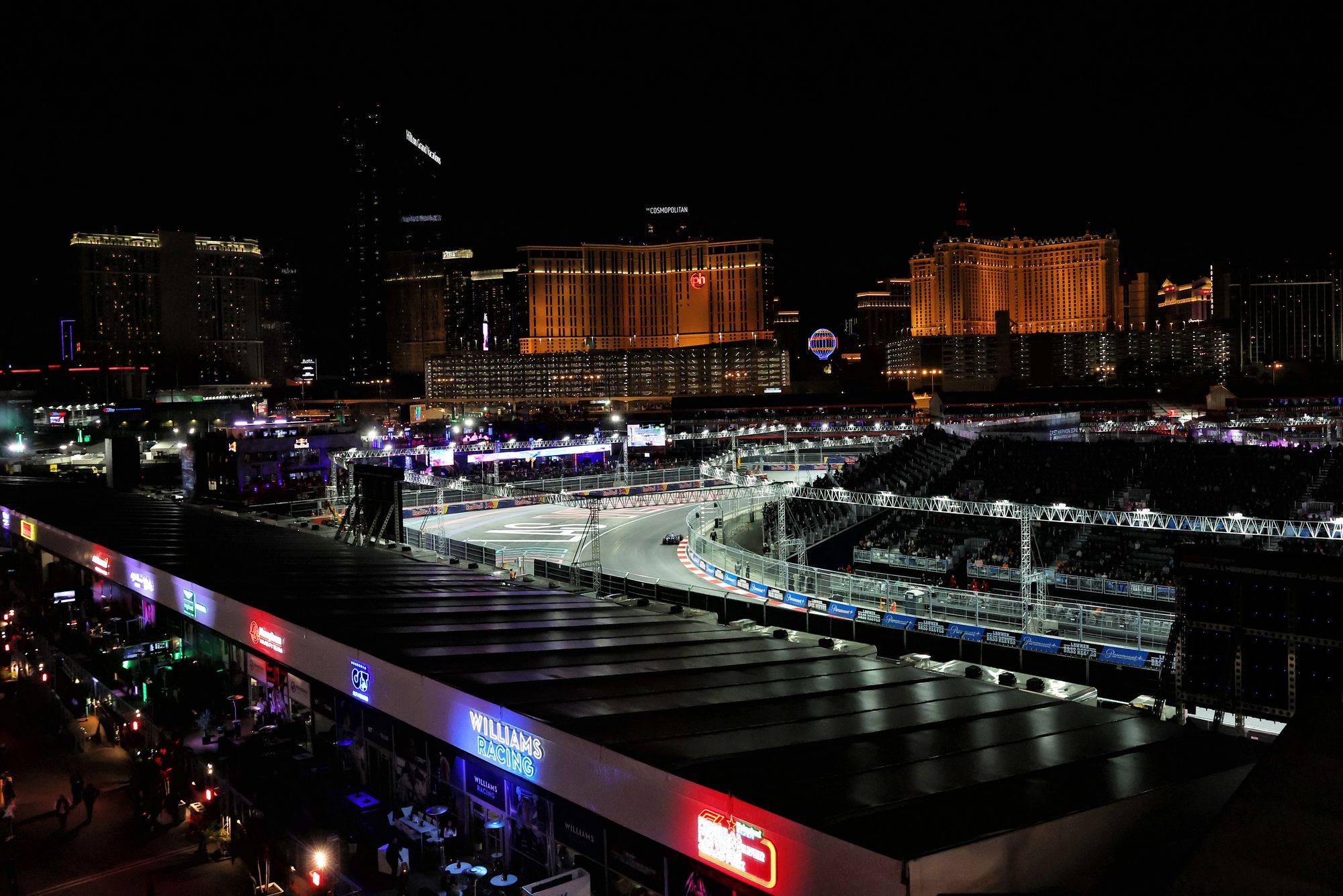 "That's a joke honestly, with Verstappen diving into Turn 1 like crazy," was Ocon's radio verdict of his Verstappen run-in once he'd completed his push lap.
After the session Ocon explained he felt he had no choice but to pass Verstappen initially out of fear of not respecting the new maximum delta time on prep laps.
"The difference between me and him is I have to do that lap because I had traffic in that first lap and if I don't do the second one I'm out," Ocon said.
"He has plenty of pace so he can afford not to do his second lap. But we were not respecting the delta so we had to go for the lap.
"Plus on the delta there was a few cars queuing, we had to go. We were going to be illegal and already got penalised last race for one of these things. So it couldn't happen again.
"So I had no choice, I had to go. That was it.
"The difference between me and Max is that Max is third and I am 17th."
Ironically Gasly and Zhou – with slower prep laps than Ocon - were both investigated and then cleared for the same failing to respect the maximum delta time situation that Ocon was worried about breaching.
"The stewards determined that the drivers took appropriate actions to not impede other drivers, and in all cases, they slowed down significantly to allow other drivers to pass while giving those drivers a clear track," their judgement read.
"The stewards therefore determine that all drivers concerned did not drive "unnecessarily slowly", and that evidently the reason they were above the maximum time was due to their appropriate actions and take no further action."
Zhou called it "a f***ing joke" on team radio at the time then a "a mess" after qualifying.
"Every lap was good until the last lap. I think Max just decided to take a big gap as usual and then we all got stuck," Zhou said.
"Because I had Tsunoda behind me, I can't give up my position so was just three-wide again."
Verstappen's immediate response to it all was to declare "what a stupid idiot", presumably in reference to Ocon, on team radio. Lambiase told him when he got back to the pits that "for what it's worth Max he [Ocon] didn't make it through to Q2". Verstappen didn't take the chance to publicly revel in that fact.
He did however confirm to Dutch broadcaster Viaplay that his move on Ocon into Turn 1 was deliberate reatilation. He felt Ocon compromised him at the final corner so in response he decided to ruin Ocon's lap.
WHAT IT COST THEM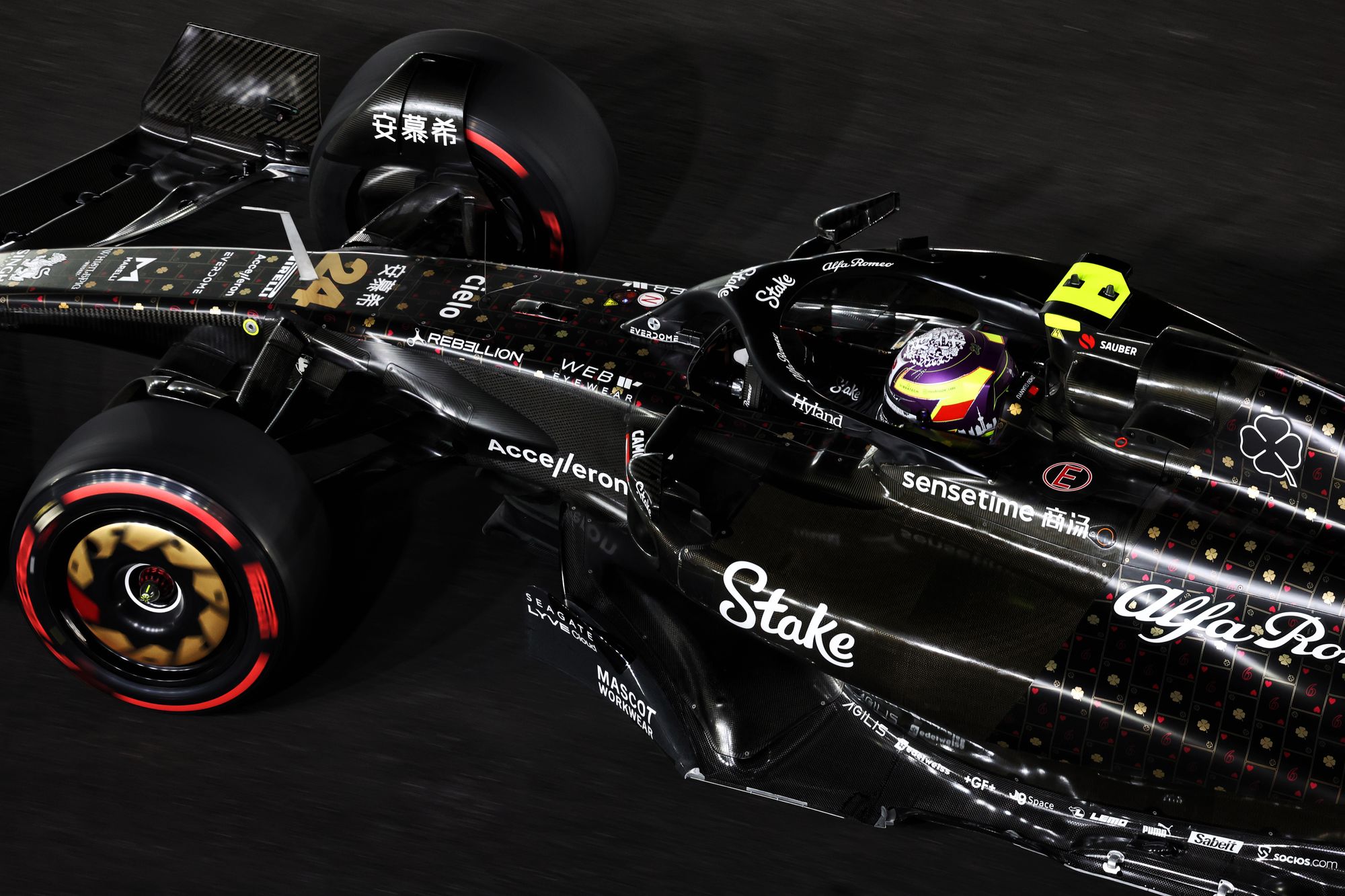 Other than some practice of a potential move for the grand prix lead, the incident had no tangible impact on Verstappen, but for Ocon and Zhou the 'mess' did cause their Q1 exits.
Ocon's engineer told him "we'd have been comfortably in with a normal first sector". Even if he only matched his best sector one from earlier in Q1, he would have set a 1m34.330s and easily made it through to Q2 in ninth place.
Zhou wouldn't have gone through based on his previous sector one time alone but considering the track evolution, it's fair to assume he would have had a much better chance of progressing to Q2 without needing to go three-wide just before his final lap.
THE RACE'S VERDICT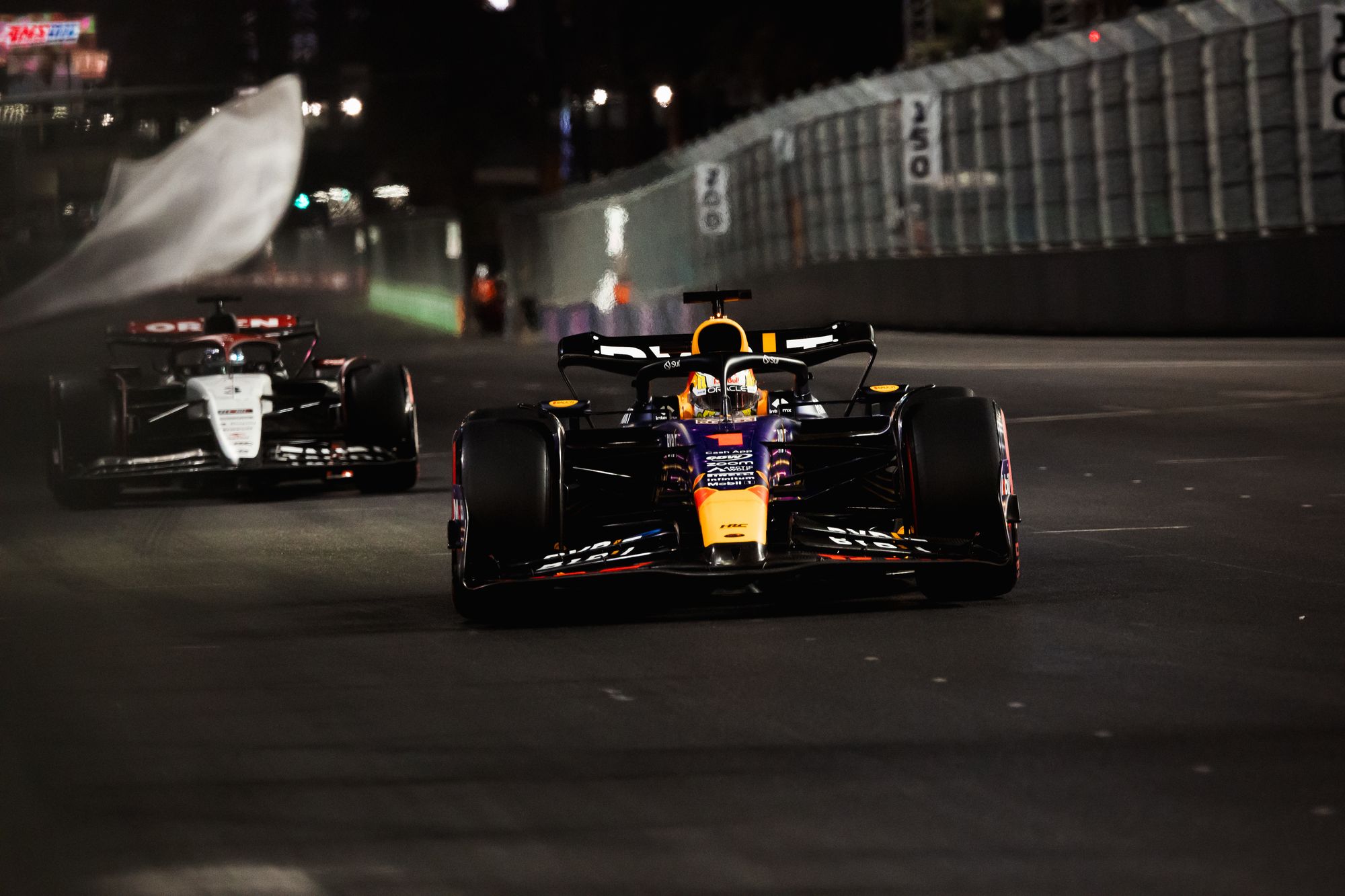 Regardless of where the blame lies or whether it was simply worthy of no further action, I was very surprised to see the stewards not even note the incident let alone investigate it.
Two drivers had their chances of getting through to Q1 wrecked and it sets something of a precedent that as long as you're on a push lap you can overtake another car on a push lap even if you end up compromising both your laps.
Verstappen's divebomb was ultimately unnecessary. He was never going to improve his time with that kind of line into Turn 1, it only served as unnecessary retribution for Ocon passing him just before the start of their laps.
You can't deliberately wreck another driver's qualifying lap even if you (rightly or wrongly) feel they've wrecked yours. The stewards are there to dish out justice, not the drivers.
Should Ocon have passed Verstappen initially? Probably not. After all Zhou and Tsunoda were cleared for the maximum delta time so when Ocon encountered a cluster of four cars, backing off and making himself a gap would have surely satisfied the stewards that he didn't need to be penalised.
So both Ocon and Verstappen have to share some of the blame for the incident.
It's just a shame there was no formal scrutiny by the stewards - what's to stop a repeat?