Charles Leclerc and Ferrari carried their Thursday form into a commanding Las Vegas Grand Prix qualifying performance, but Carlos Sainz's contentious grid penalty means Max Verstappen will join Leclerc on the front row.
FERRARI'S LOST 1-2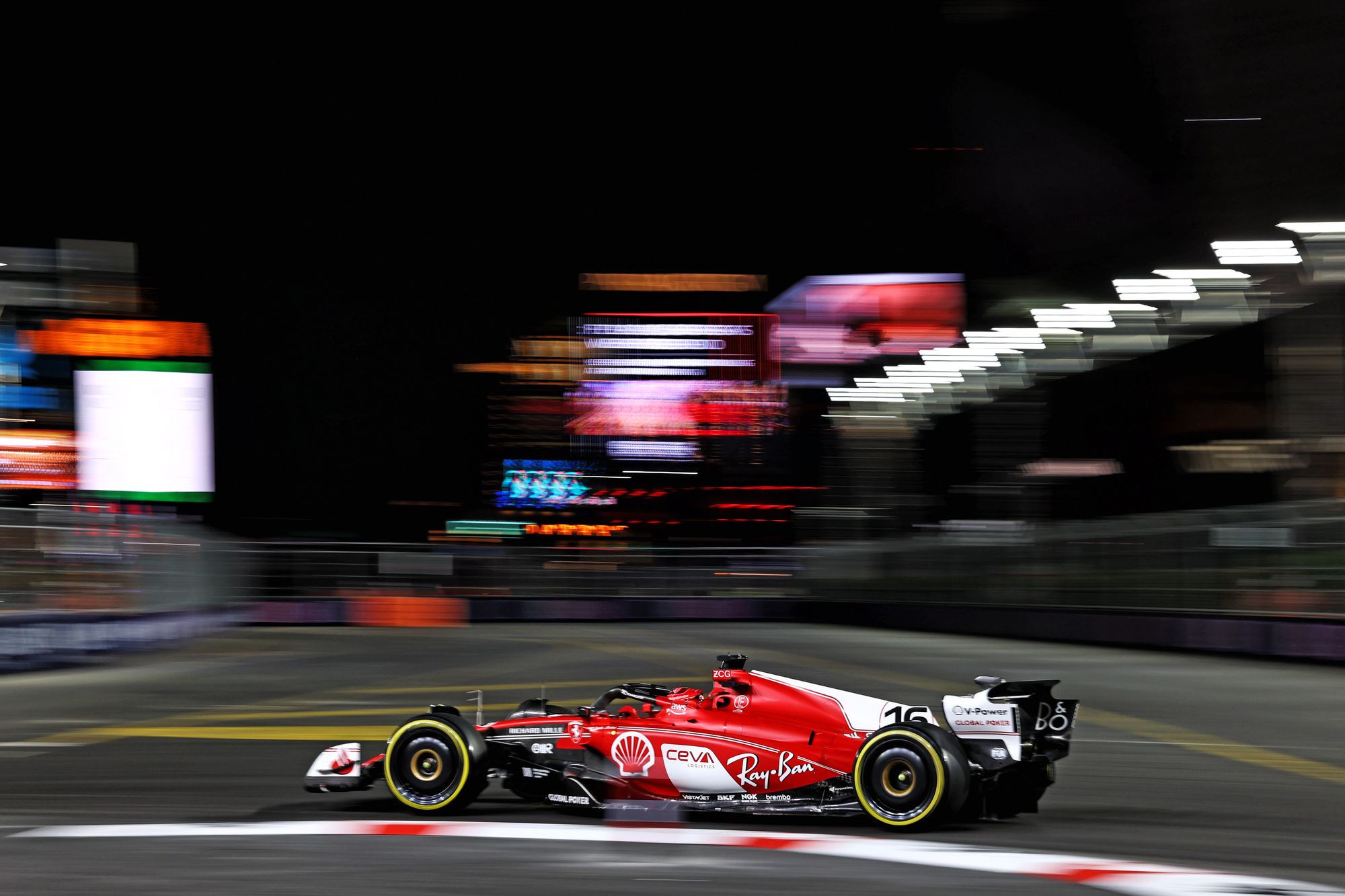 Ferrari was 1-2 in all three parts of qualifying, and always in the same order - Leclerc ahead.
His margins were two tenths of a second in Q1, six tenths in Q2 and then just 0.044s in Q3.
But second for Sainz in qualifying becomes a provisional 12th on the grid due to the controversial penalty he receives for the component changes his Ferrari required after the loose water valve cover on the track wrecked it in first practice. Had there been any leeway in the regulations, that's a penalty the reluctant stewards admitted they wouldn't have imposed given all the damage was outside Ferrari's hands.
Sainz greeted news of being second fastest with what's best described as a rueful growl over team radio - presumably more because of the lingering frustration at that penalty (which feels even more costly given Ferrari's pace) than because he desperately wanted to pip Leclerc tonight.
NOT A TOTALLY QUIET NIGHT FOR VERSTAPPEN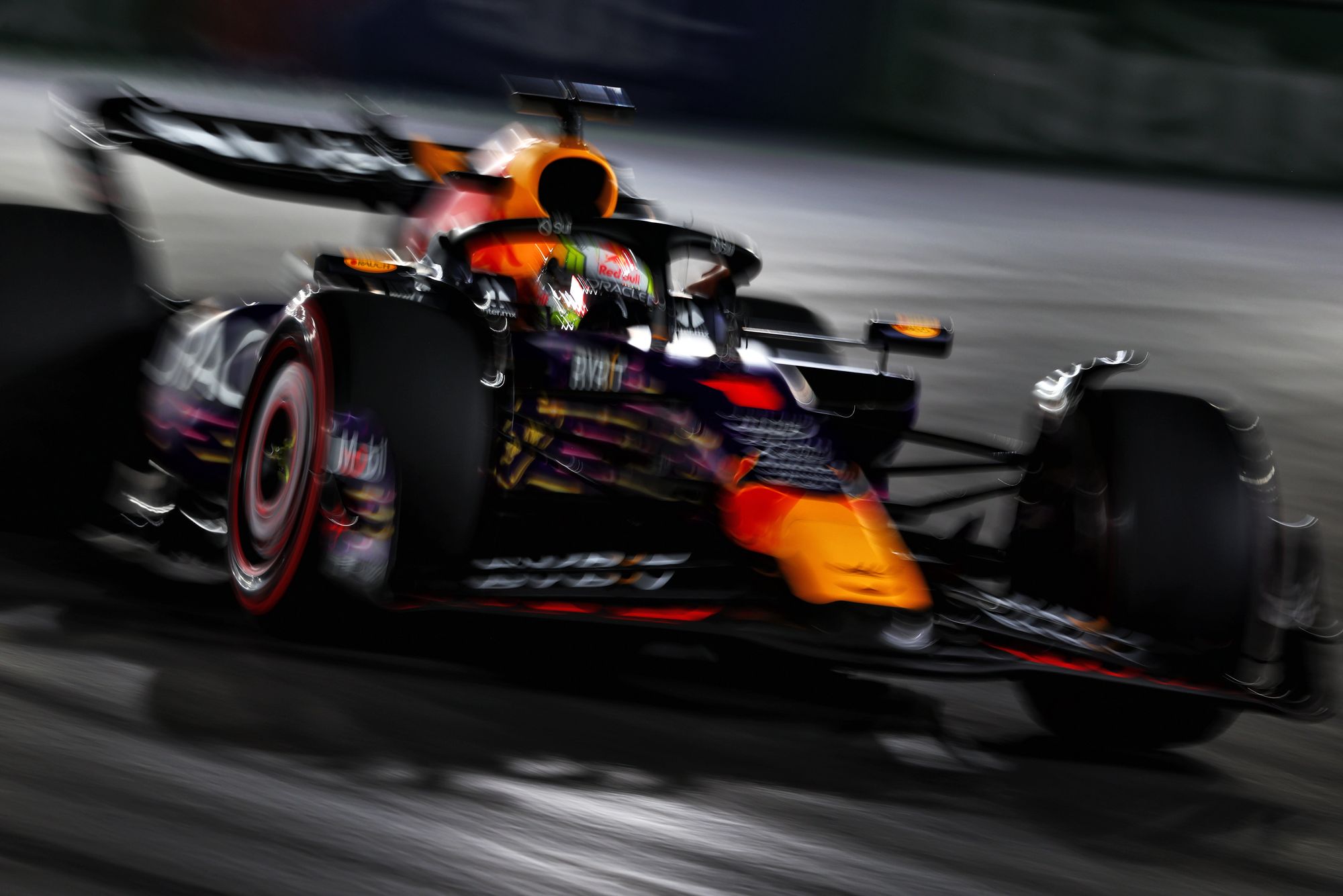 Verstappen wasn't quite on Ferrari's pace, though he was within a tenth after the first Q3 runs.
He abandoned a final Q3 run when it became clear he wasn't improving, so ended up 0.378s slower than Leclerc. Red Bull's usual race pace advantage over Ferrari will give him plenty of confidence for Saturday night, though.
The most eventful part of Verstappen's qualifying was Q1, when he was involved in a track position spat with Esteban Ocon. He dismissed his Alpine rival as "a complete idiot" after eventually lunging past him in a near wheel-banging moment.
The incident is not being investigated by the stewards at present. The time loss contributed to Ocon being out in Q1.
BOTH WILLIAMS SHINE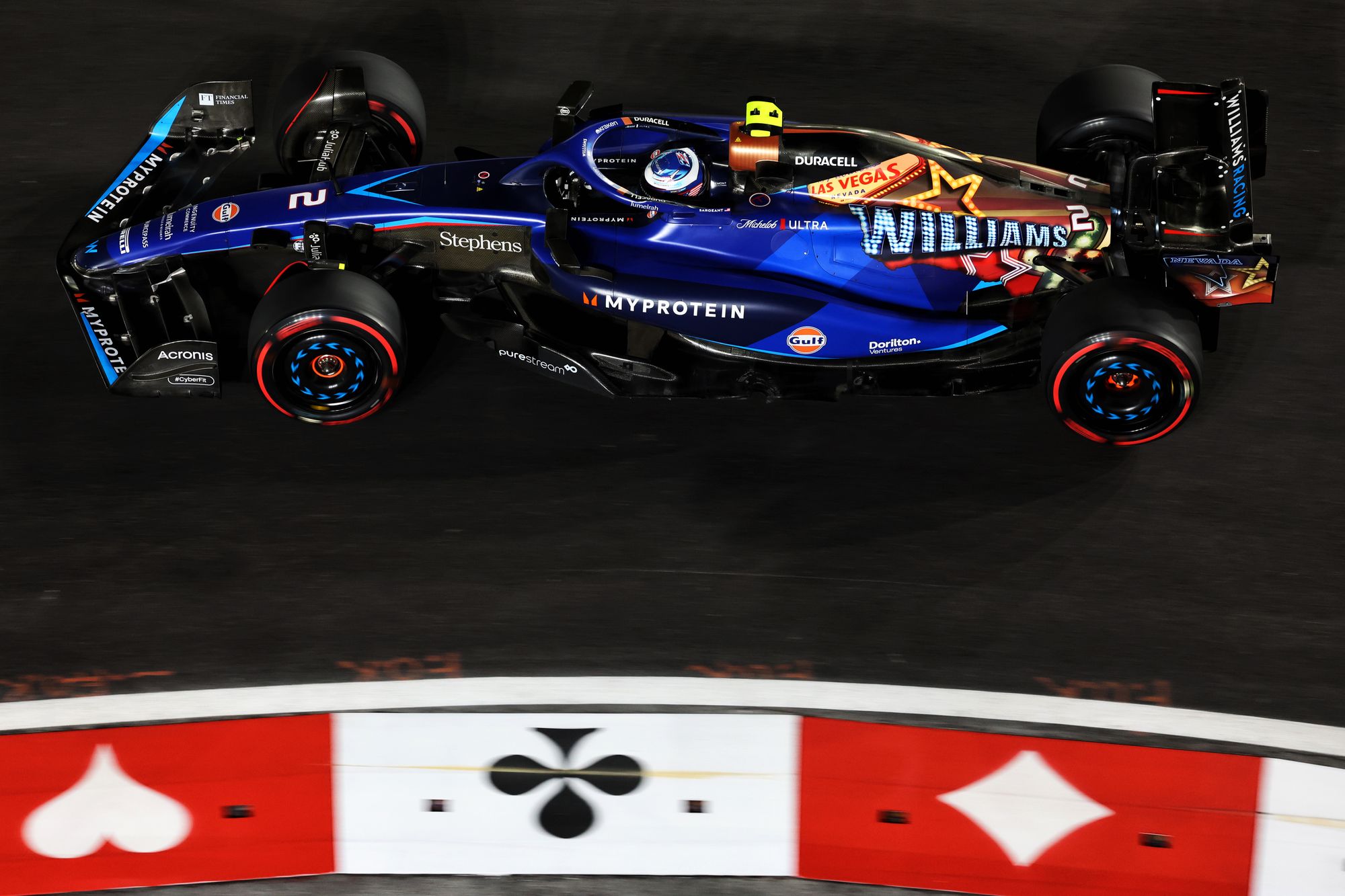 Williams was expected to thrive on Las Vegas's long straights, and this time both its drivers delivered.
Alex Albon and Logan Sargeant both breezed into Q3, where they claimed sixth and seventh behind George Russell's Mercedes and Pierre Gasly's Alpine. It's only the second Q3 appearance of Sargeant's often-poor rookie season, and comes at an ideal time given it's both a home race and one of his last chances to make his case for keeping his seat for 2024, although the lack of immediate strong alternatives has eased that pressure lately.
BIG EARLY EXITS
Two weeks after challenging for victory in Brazil, McLaren lost both cars in Q1 in Las Vegas.
Counting on tyres giving more performance later in a run meant it didn't give Lando Norris or Oscar Piastri fresh sets for final Q1 runs, which Piastri felt was the main factor in him ending up 19th.
Norris, who was 16th, suggested it was just a case of not being fully confident in the car, McLaren also having struggled on Thursday.
A Red Bull and a Mercedes then dropped out in Q2.
"We went very early, no?" said a bemused Sergio Perez after watching himself get pushed down to 12th while sat in the garage at the end of the session, while Lewis Hamilton - who'd struggled for pace in final practice too - said he simply couldn't go faster than 11th, half a second off team-mate Russell.
MORE TROUBLE FOR STROLL?
While a host of drivers were noted for failing to fulfil minimum laptimes amid Q1 traffic - an offence that is usually now dismissed - Lance Stroll could be set for a double penalty.
Already facing a five-place grid drop for passing under yellow in FP3, he's been called up for another yellow flag infringement in qualifying, where he was 14th fastest.
SWINGS AT THE BACK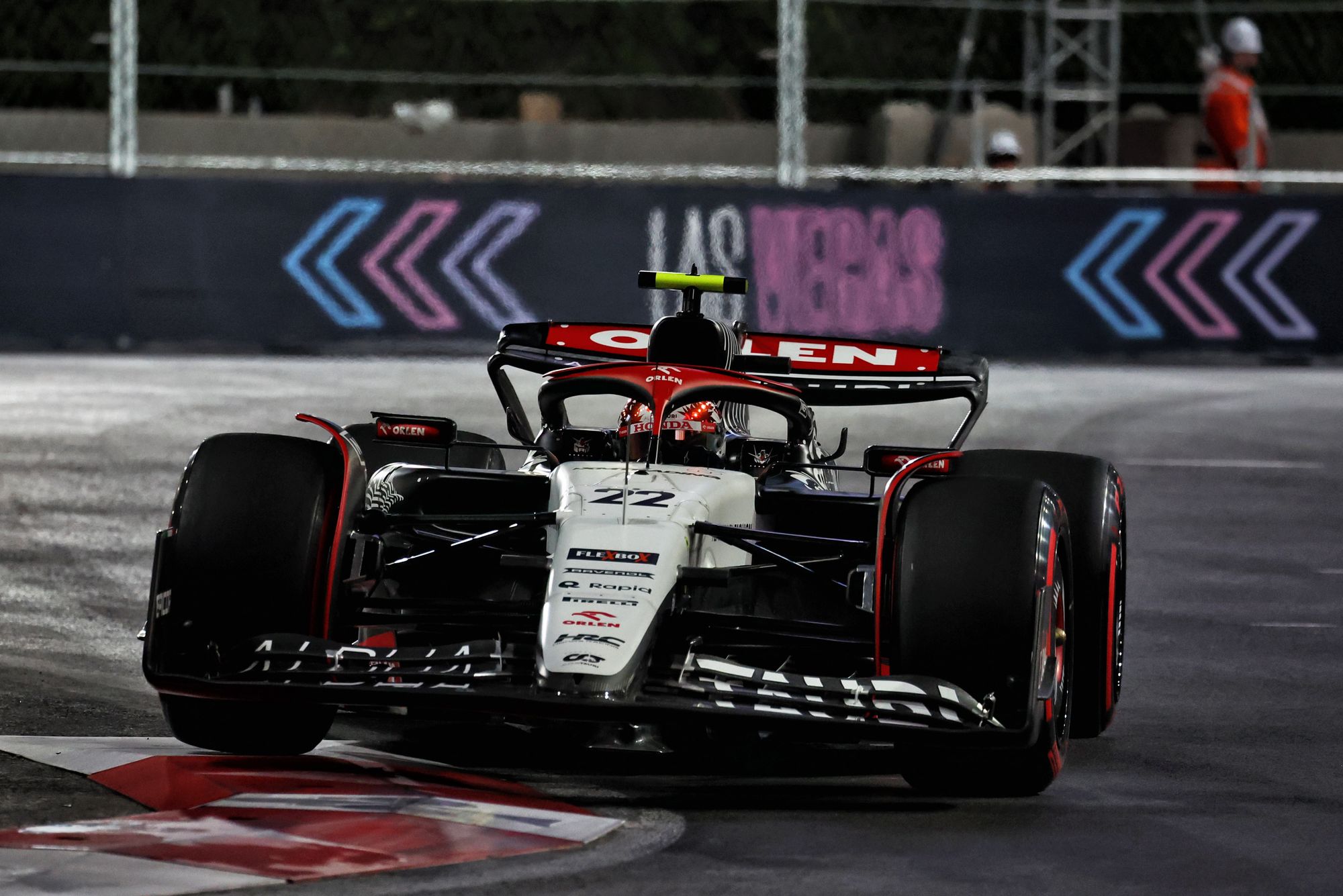 AlphaTauri stumbled in Las Vegas after its recent pace surge. Yuki Tsunoda was slowest of all, Daniel Ricciardo got to Q2 but was slowest there - the car just not thriving at this track having also looked troubled in practice.
That's badly timed given seventh-place-in-the-championship rival Williams's pace, and backmarker rivals Haas and Alfa Romeo had good days too - both getting a car into Q3. Valtteri Bottas and Kevin Magnussen were eighth and ninth in Q3 ahead of Fernando Alonso's muted Aston Martin.