IndyCar has always had a reputation for attracting stars coming to the end of their Formula 1 careers, but rarely has it been a popular home for young drivers yet to reach its precipice.
Until now.
In adding Callum Ilott and Christian Lundgaard to its 2022 grid, IndyCar has attracted two drivers who are Formula 1 calibre and who could have easily bagged a chance at the championship's top level.
Ilott's path was a bit clearer after finishing second in F2 in 2020, but he narrowly missed out on the championship and an F1 drive to fellow Ferrari junior Mick Schumacher.
Now it looks like Ilott – not for the first time in his career – has been cast aside for a driver with a considerably higher budget to bring to the table in Guanyu Zhou.
Meanwhile, Lundgaard was never going to find a home at Alpine as it re-signed Fernando Alonso and Esteban Ocon.
And Oscar Piastri's stellar form in the last two seasons has also bumped him up the pecking order ahead of Lundgaard, who has struggled to build on a volatile 2020 campaign where he and the ART team had been unable replicate its title-winning form of the previous two years.
So, both drivers were likely to miss out on F1 drives anyway. But both are far more complete and talented drivers than IndyCar has been able to attract from the F1 feeder series ladder in recent times.
Part of that is the level of the series right now. Lundgaard's new boss Bobby Rahal (pictured below) is better-qualified than most to talk about the differences in F1 and IndyCar as a three-time series champion and Indy 500 winner, plus as an F1 starter and team boss of Jaguar in F1 in 2000-01.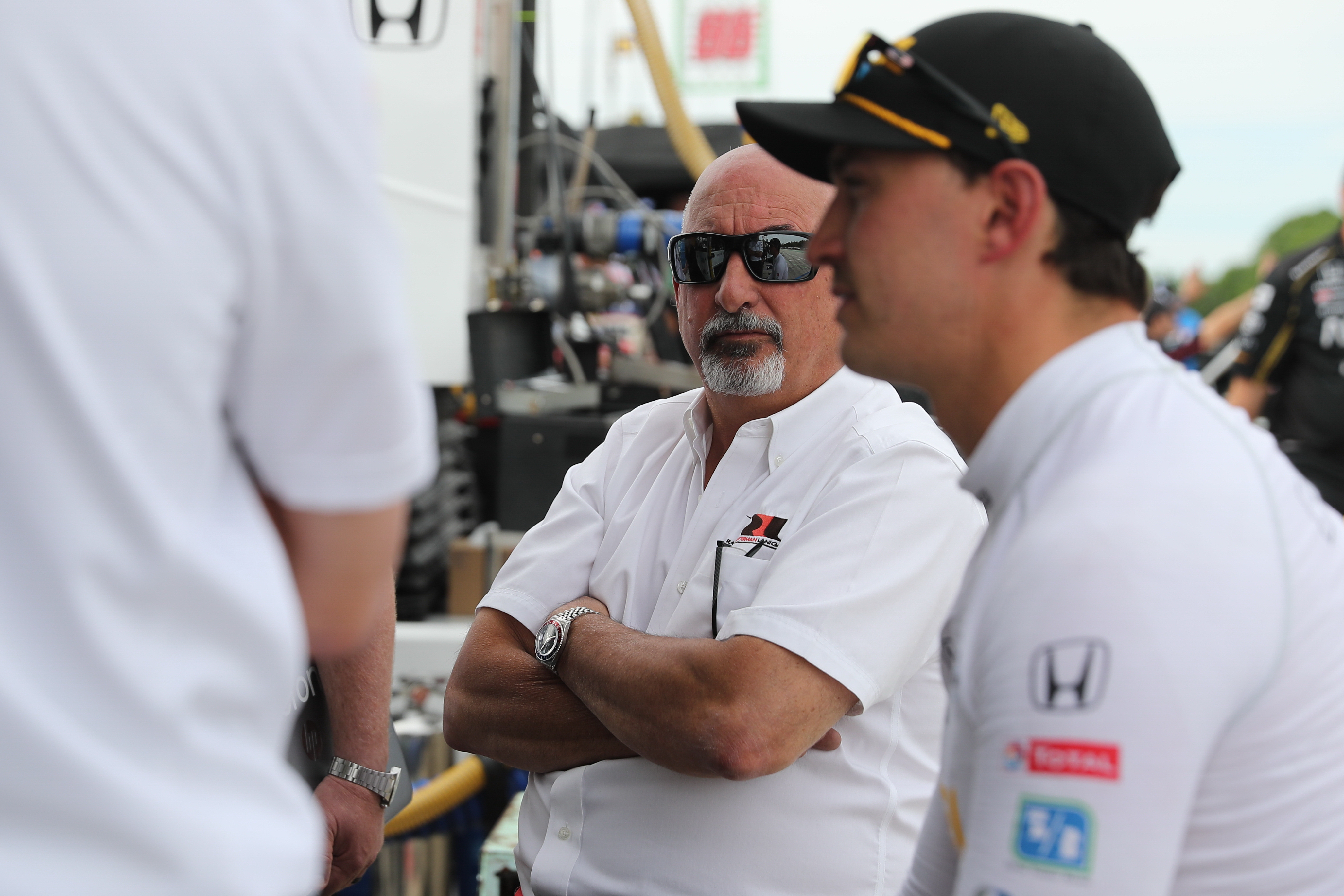 "First off, I think IndyCar is what Formula 1 used to be, to a large degree," he said, speaking following Lundgaard's unveiling at the team on Wednesday.
"Clearly we don't have the politics. There's a lot of things that don't exist in the IndyCar paddock that exist in the Formula 1 paddock.
"You look at how many really good guys are in F2 who maybe are frustrated now because they can't make that next step, and yet they've kind of proven their abilities.
"I think that, if I'm a young guy in Europe and I look at the potentials, I think the potential for my career is much greater here in IndyCar than it is there.
"I fully expect, as we once had a number of years ago where we had a number of Europeans and Brazilians in IndyCar racing, I see a greater representation from countries in Europe, countries in South America towards IndyCar."
When asked by The Race if more drivers could follow his move, Lundgaard said: "I'm sure there will be more European drivers coming over here, let's say, pre-F1.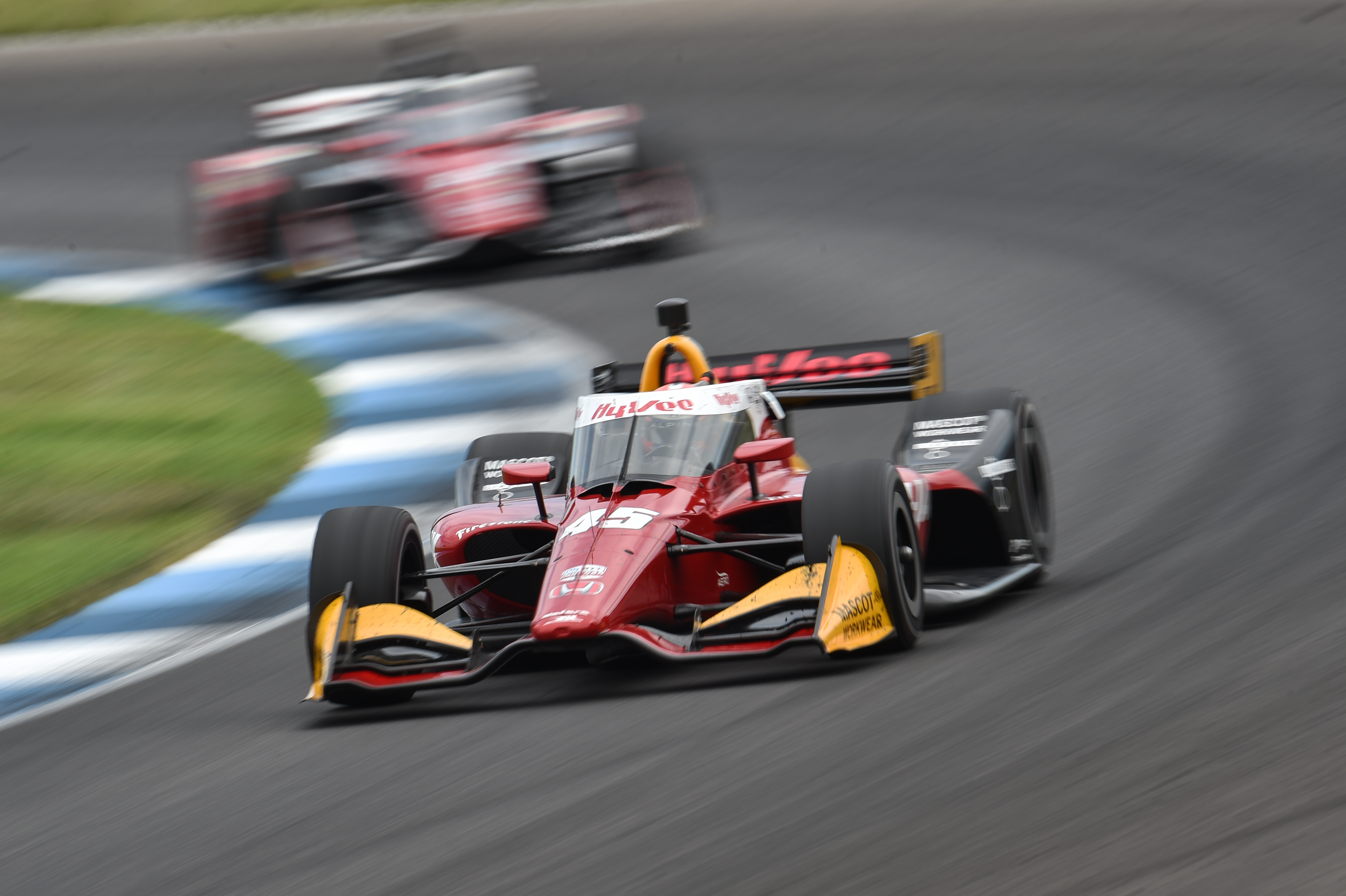 "I think nowadays we've seen a lot of ex-F1 drivers come over, but I still believe that it's something you can take as a step towards F1.
"For me the series is great. Looking at me and Callum [Ilott], we've competed in F2, we know each other, and you know, over here it's pure racing.
"I like the racing over here. That's what attracts me, so I'm definitely positive for next year."
That's most of the bases covered as to why IndyCar is so popular at the moment. There's deemed to be less political manoeuvring, the drivers are extremely friendly with each other in most cases, and the formula as a spec series allows the driver to be the focal point of the team and ultimately the one capable of making the biggest difference to the team.
The competition is fierce but fair, and that's always going to attract proper drivers. Romain Grosjean has been the latest to come from an F1 background and he really impressed those in the series this year with his performances in the minnow Dale Coyne squad.
Ultimately though, regarding the question of whether IndyCar is ready to poach F1's best juniors, the answer is still no. The Charles Leclercs and the George Russells of this world weren't/aren't going to give up on their almost-certain paths to Formula 1.
But what we might see is that next group – which could well contain drivers good enough for F1 (in my opinion) like Ilott – spotting and understanding earlier that F1 isn't going to be possible, the funding needed in F3 and F2 is considerable and IndyCar offers an environment where the driver can excel. Even in the smallest of teams, drivers can string together results if they have the talent, like Grosjean.
It's a surprise to me that already more drivers don't give up on F3 and F2, where the budgets are sky high and you have to be in the top teams to win, to swap that for the Road to Indy ladder.
Instead of an F3 champion being met by a whopping bill sometimes over one and a half million euros for a top F2 ride, in the Road to Indy the champions are given the scholarship budget to progress and even Indy Lights offers the winner three races in IndyCar.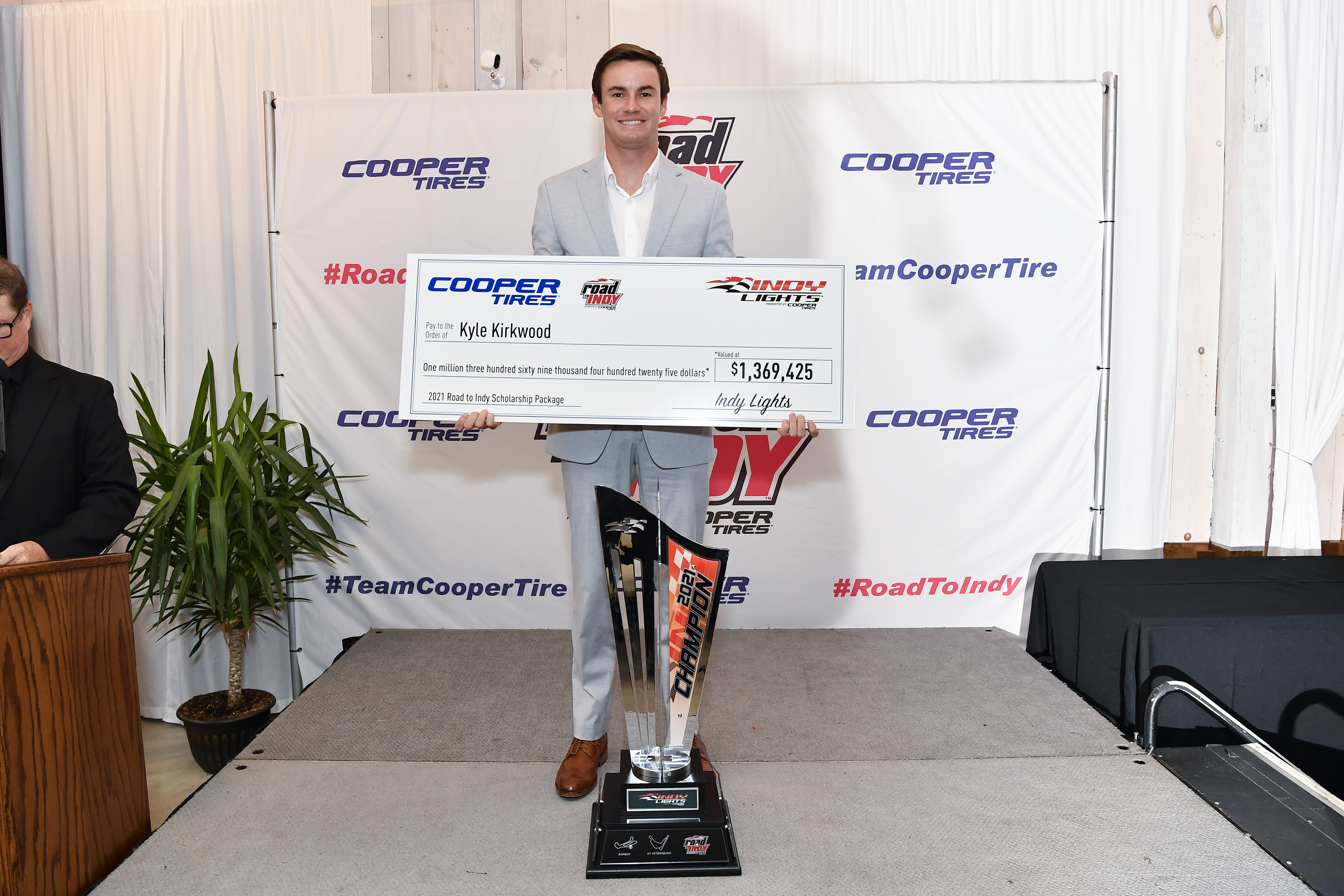 Few drivers are able to progress to F1 and that becomes harder with every year as advances in recovery, physiotherapy and just general conditioning allow drivers to compete further into their 30s and even 40s than ever before.
That's only going to back up the F1 ladder even more and leave talents scrapping for less.
Perhaps one of those will be Piastri who looks set to miss out on an F1 seat despite his strong rookie year in F2 so far.
He may still make it, but history says if you don't reach F1 immediately after winning F2, it's far from a given you'll get the chance later.
In hindsight, if he doesn't make it, committing to something like IndyCar earlier may have been a better career path to becoming a professional. But as stated before, the talents on the precipice of F1 who have a realistic chance simply aren't going to give that up while it's a realistic option, nor should they.
Ilott spoke to The Race for an upcoming feature on his Juncos Hollinger team earlier this week and expressed his belief that drivers need to take IndyCar more seriously and commit to it properly when the opportunity is there.
"My personal perspective of it was, that I didn't really look at IndyCar until the end of last year [2020], and I couldn't commit to it," Ilott tells The Race.
"Firstly because, I was too late [for a seat], and the other because I was pushing so much for the F1 side of things.
"And it wasn't until I knew that the F1 thing really wasn't going to happen, that I committed to doing IndyCar for next season.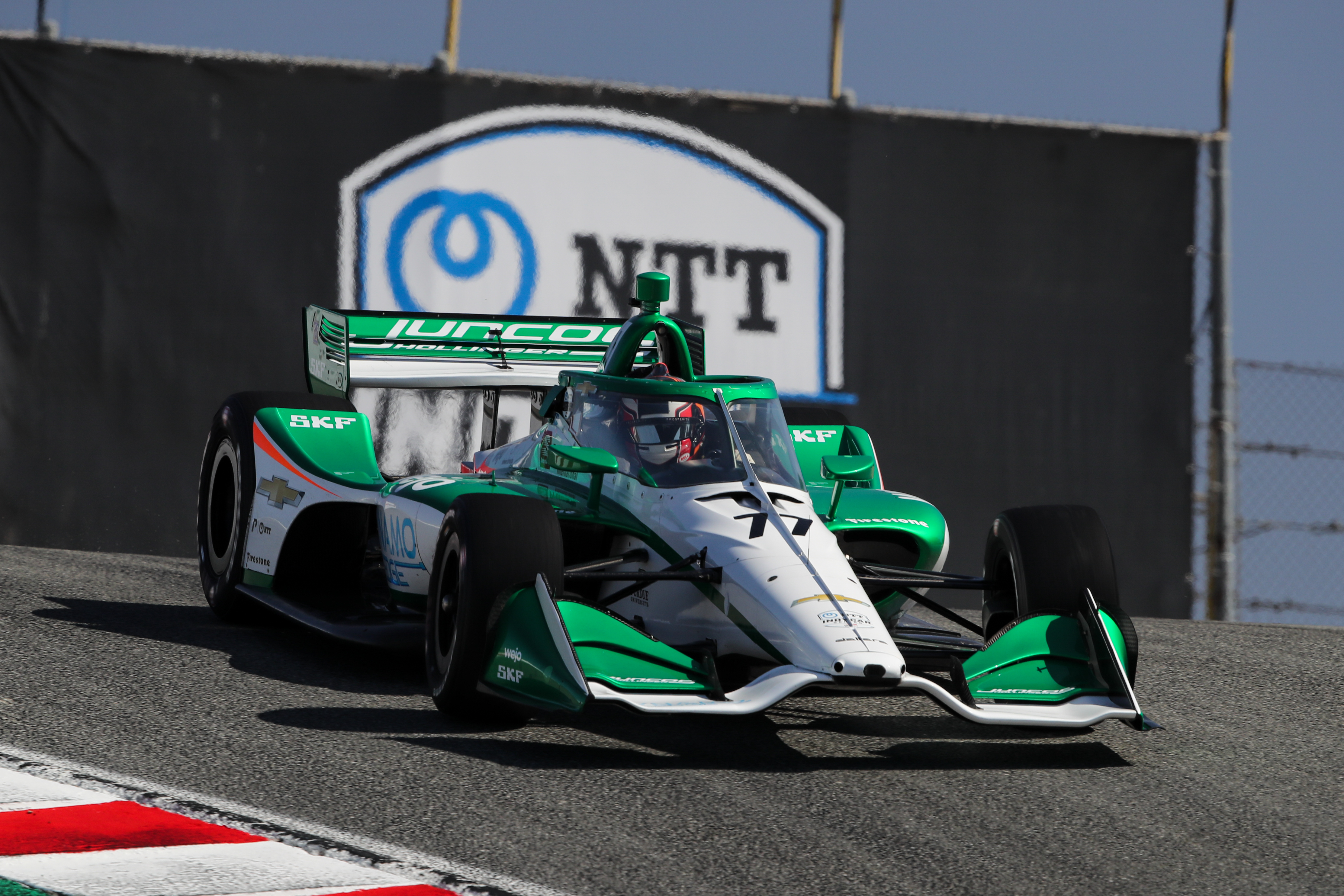 "So for me, it was like, I was so focused on the F1 side, that I didn't look at IndyCar.
"Of course when the opportunity came about I spoke to quite a few people and they were like 'just do it, IndyCar is good and too many people hold out hope in Europe for things to happen, which don't. So, go out there and you can make a great career and do well'.
"Then on the other side of things, I think it's that jump that other drivers need to take.
"I know quite a few people came to me [saying] it's nice to see you go to IndyCar and do that – this is other drivers – and also they're like 'but we really thought you'd go to F1'.
"I'm like yeah but… honestly I've learned the hard way that you don't just go to F1.
"So, I think more people might take the jump a bit more now, after seeing kind of, me, in a certain sense, get close to F1 but not be able to get it.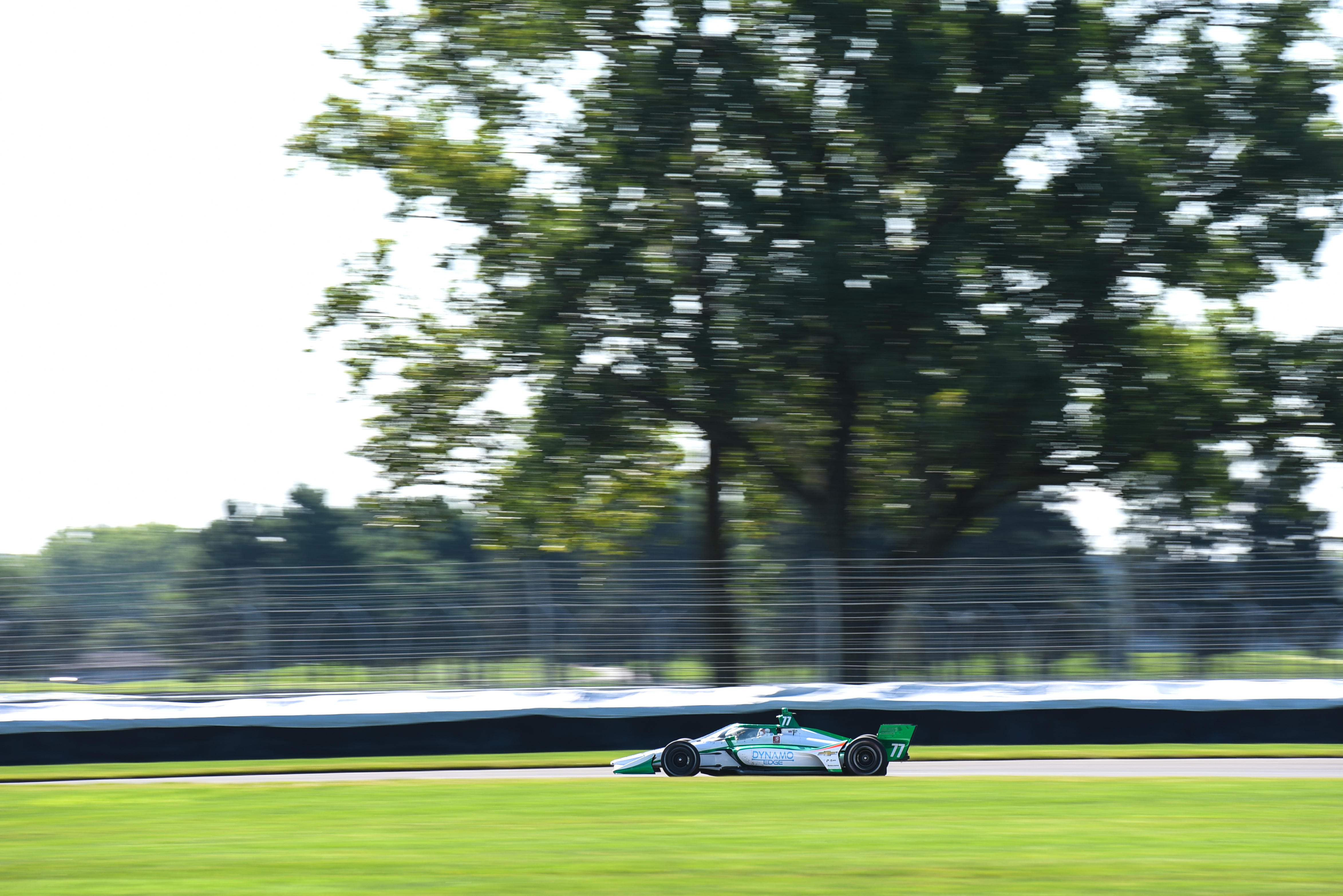 "I know a lot of people express interest but not many people commit to it, which is why at the end of the day, maybe I got the seat over someone else, because I just committed to it.
"I know a lot of younger guys expressed some interest and never followed it through. That's the point."
IndyCar's recent growth and the respect it has earned in the past few seasons means there are more cars on the grid, but it's still somewhere where, in most cases, you need to bring a budget. $5 million or so is what it will take to be in a top team these days, so it's by no means cheaper than doing the likes of F2. But IndyCar offers a career opportunity and sponsorship can help to supplement that.
Those F1 feeder series juniors with a bit of foresight will have spotted the increasing popularity of the IMSA sportscar championship too, and with plenty of drives from GTs to the buoyant upper class of prototypes, where a host of manufacturers are set to join across the next three years or so, the American scene becomes an even better prospect.
Many IndyCar drivers twin up with endurance programmes and earn an additional living there too.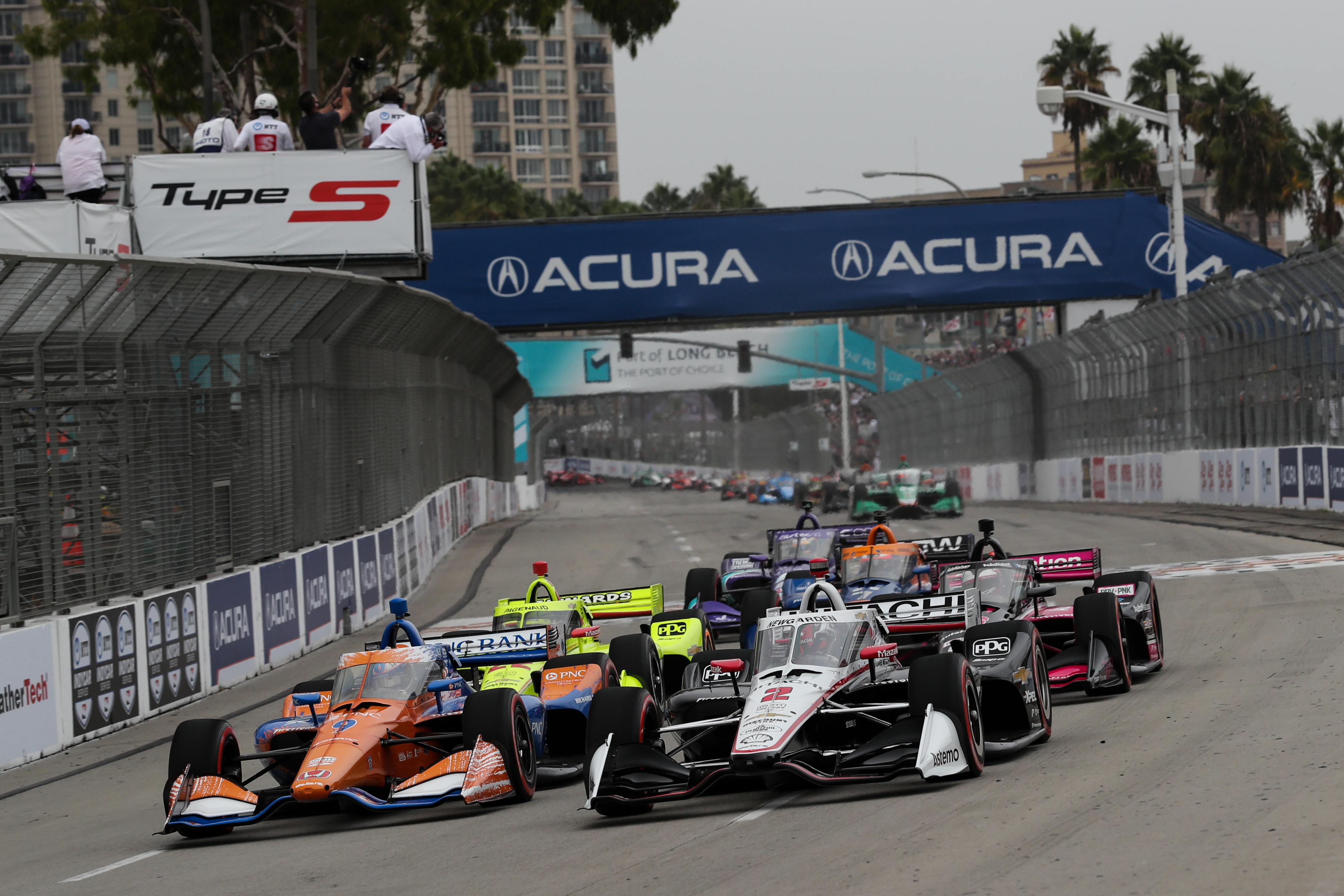 F1 is the pinnacle and it will always attract the best talent. However, IndyCar is on the rise and you have to think that it will continue to attract juniors from the F1 ladder as much as the Road to Indy will, as drivers look to establish a career Stateside.
Especially that second-tier group like Ilott or Lundgaard, who previously might not have given IndyCar a second thought.
Perhaps IndyCar is the same 'second home' it has been for years to retiring F1 drivers and aspiring ones alike, but IndyCar has upped the stakes and shown it can nab a few of F1's top junior talents, too. And it's well-deserved.