While the results might not have blown anyone away, there are elements of Romain Grosjean's rookie campaign that showed a sparkle and left some people in the paddock wondering how he did it and how to replicate it.
Obviously, Grosjean and his engineer Olivier Boisson – both moving from Dale Coyne to Andretti – will be chief among those trying to harness those key attributes as they switch to a bigger team with more resources.
In fact, it led Grosjean to explain after his Andretti debut at his rookie orientation test at Indianapolis that "they also are very interested in understanding what we were doing with our car, how could we be so fast".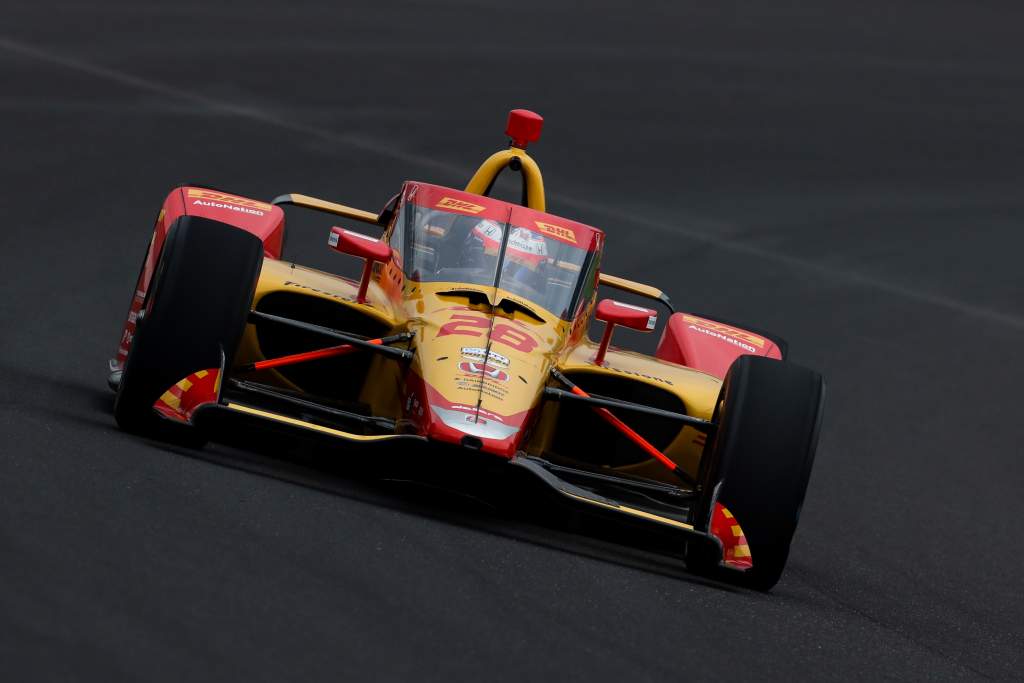 Speaking to The Race following the test, Boisson expanded on the challenges ahead in replicating the things Grosjean likes but finding a happy medium with the Andretti car they now inherit.
"We've started talking a little bit about what was the experience before, where we were strong with Dale Coyne and Romain and where we were lacking and where those guys were strong and where they need to improve," says Boisson.
"Basically just trying to share ideas and try to see if we can make everything better. Looking at just the races, Romain had some really good races, was really good under braking and things like that.
"I'm sure that's the kind of thing Romain's gonna want to make sure whatever set-up we do here we can stay like as strong as we were before on the braking.
"Because, for him, that's very important for the race and to be able to pass people.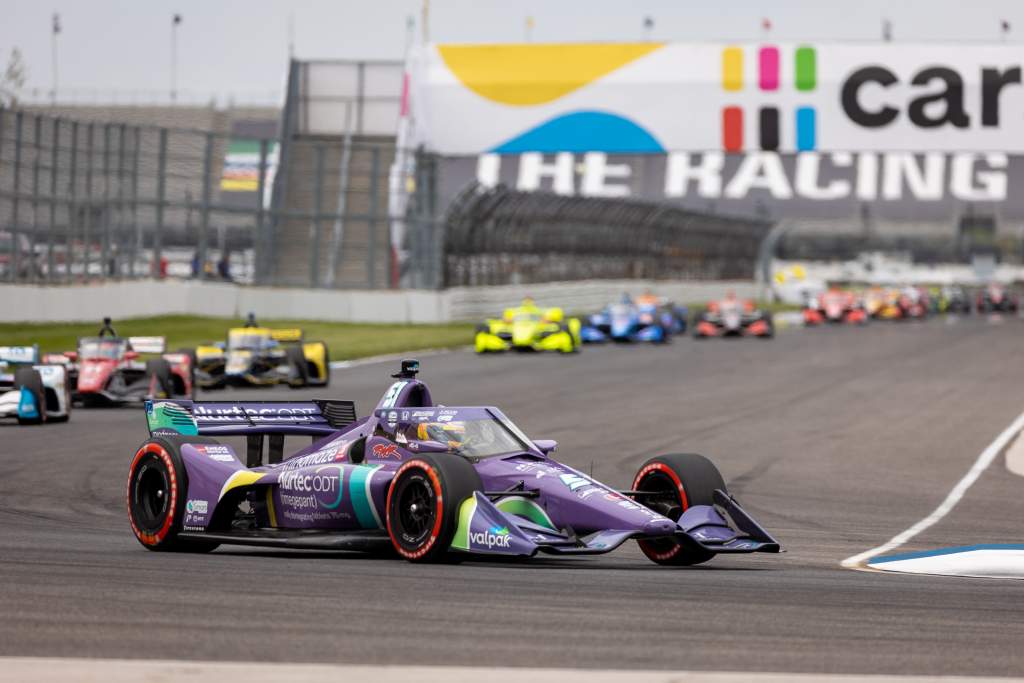 "Everybody does things a bit different and there's a lot of good ideas everywhere. It's trying to add some of the ideas maybe we had with Dale and things we were doing right but you have to be careful with the way you implement everything and make sure you don't go off course.
"So that's going to take a minute to just merge kind of ideas.
"Obviously the good thing with Andretti is they have some really, really fast cars.
"So we should be able to just run with whatever they were running but maybe at some point when Romain has driven their [Andretti] cars and their set-ups and I will be more comfortable with everything, maybe we can start bringing ideas and see if we can slowly maybe bring something to the table to make the whole team stronger."
The brakes are a key area Boisson highlighted as it's the most obvious place Grosjean excelled in 2021, especially in the second half of the season at Road America and Laguna Seca in particular.
He seems to have so much confidence for a driver new to the formula on how late he can brake in the relevant conditions and it has made his overtaking look spectacular.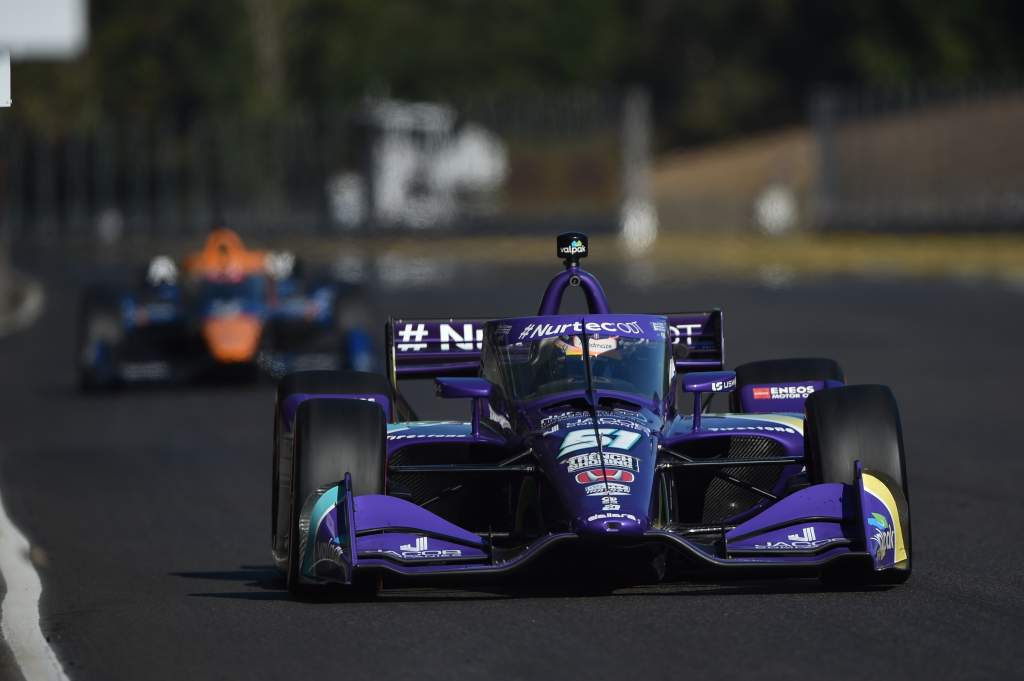 It might seem strange then that Boisson highlights the brakes as an area of work for the group, as most of the parts are the same.
But with the brakes or with any other element of IndyCar, you have to remember that even small changes can ruin the balance of the car. The set-up philosophy is decided by the team pre-season and its limited wind tunnel and on-track testing help gear the car in this direction.
It makes wholesale changes impossible, it's one of the reasons Felix Rosenqvist has struggled through this season at Arrow McLaren SP. The car doesn't suit him but you can't just tear it down and start again mid-season because all of the key development work has been done.
So it won't be as simple as making a couple of tweaks and then Grosjean suddenly has the good elements of the Coyne car and the good of the Andretti. It's a bigger jigsaw puzzle.
"[The car] it's a whole ecosystem at the end of the day," explains Boisson.
"I think before I even tell those guys [at Andretti], 'we should try this, we should do that', I need Romain to drive their car.
"I need him to give me his feedback so I can close the loop – I can see the difference in the set-up just looking in the information – but I'm missing the essential piece which is what Romain is going to say about the car and how different it is from what we know.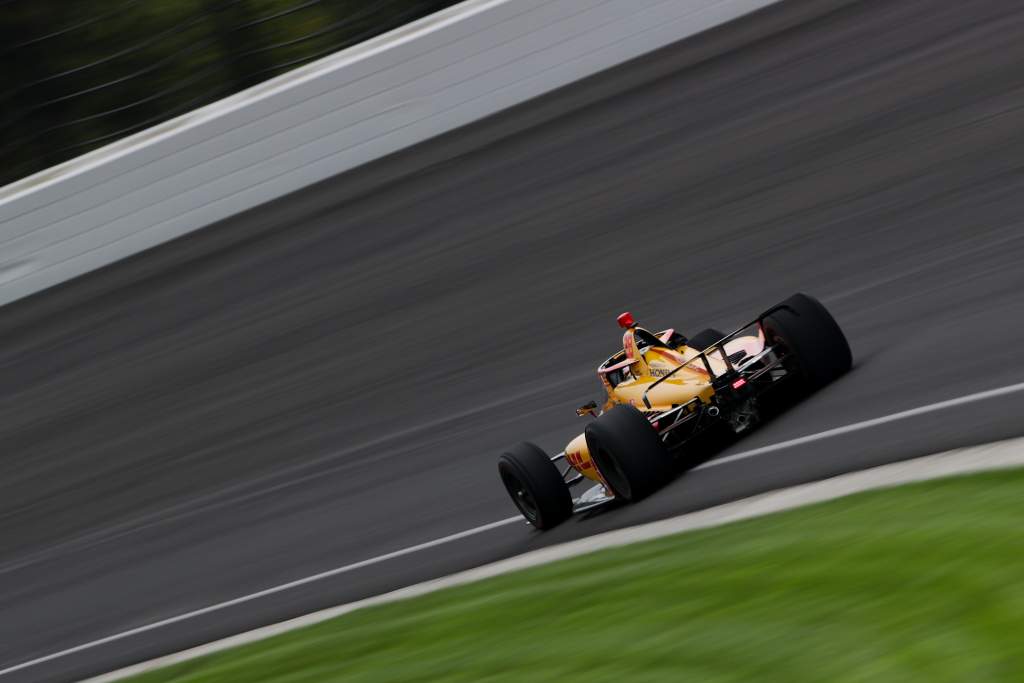 "And from there, maybe we can try to fill the blanks. Just looking at the setup sheet, without a guy driving it, for me, I'm missing some information.
"So that's going to take a minute to get used to it.
"But I think you know pretty quick when he gets driving the car on a road course and street course.
"Indy [the oval test] was good because he said the car felt very easy easy, but he never drove the car at Dale Coyne at Indy so it's really hard to get a comparison there.
"I mean, at the end of the day, Andretti has really quick cars. So I think we want to start with whatever they had last year because that's a really good car and hopefully, once he's driven it and told me how different it feels from what I know, then maybe we can sprinkle a bit of something on it and make it better. If there is to be [something to make it better]."
The brakes will be the element comes back to as it is what helped to unlock Grosjean's race charges and will certainly underpin any success at Ganassi.
But Boisson explains the set-up is important in this area too, even if you might think 'the brakes stop the car, it's not that complicated'.
"It's not so much like the brake system, everything is kind of spec and you can't really design many things," he adds.
"But I think the car, based on what you do with the general set-up and how you pick your damping package, you can have a car that's a lot better under braking.
"You can make the car better in different parts of the corners.
"What we did at Dale Coyne, on the road course at least, felt like a pretty strong car under braking. But maybe our car, we were OK in qualifying, but not as strong as the Andretti cars, so there might be some trade-off there.
"So I think it's not just like the brake system or anything, it's general philosophy of the set-up that might just make the car a bit stronger in different areas."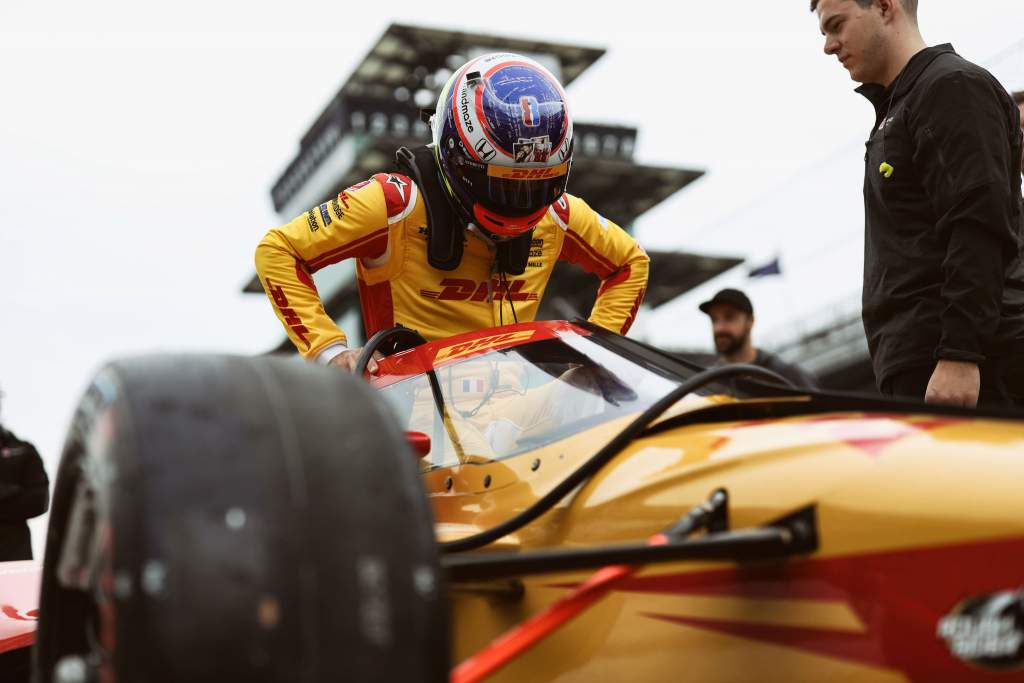 This is all a challenge ahead that Boisson, Grosjean and Andretti will need to solve across just four pre-season test days, while the season starts earlier than before in February too.
Boisson says the real work on Grosjean's 2022 campaign will begin when he's in the sim and back in the car as he doesn't want to "confuse him with giving him too much information" without having felt the car.
For Boisson, it will be about bedding into the Andretti team. That's already started as every team he's worked for has done measurements in millimetres for ride height where Andretti uses inches, which means "I just need to make more conversions in my head!"
The move to Andretti also brings with it a complicated new system in that six drivers and engineers will share debriefs with the four Andretti cars and the two affiliated Meyer Shank Racing cars.
"You just have to be careful not to get lost in the amount of information," Boisson adds.
"It's going to be a process because when you have six drivers debriefing it takes time and you still have to make decisions about your car, you don't want to lose focus in what you're doing for your own guy.
"But I think it'll be really nice to have more information from more drivers, and more feedback and more data to look at. Those guys last year were always fast and you're always trying to see, last year we were looking at, how did Colton or Rossi be so fast on those race tracks.
"Now we can look at the data and try to figure it out.
"So that's going to be very helpful for Romain, and all that's going to be very good for sure.
"Just a lot of information and only a very limited amount of time, so you have to find the right balance between, trying to get where we can to help us and not get sent too much down a rabbit hole of spending too much time trying to look at what everybody else doing."
It's clear that there's a busy off-season ahead – not just in terms of racing either as Grosjean prepares to ready his family for a move to their new base, expected to be in Florida – but on the racing side too.
Boisson and Grosjean won't be able to just bring a few good bits from the previous set-up and bolt it on at Andretti. It's going to be a process of adaptation and finding out what works with Andretti's ethos.
It's the kind of challenge an engineer would usually be inspired by, and while Boisson is his usual calm and unfazed self, I'm sure this is a task he's desperate to get stuck into.
There's a lot of expectation building on the pair at Andretti, but like with the earlier Rosenqvist example, a lot of the fundamentals of whether this team will be a success will be arranged in this crucial off-season of work and time to make changes once the year is underway will either be at a premium or just not possible.
It's a crucial off-season for if Grosjean and Andretti can challenge for a title as many expect they can, or if they will need the extra time to figure things out.