Ferrari Formula 1 test driver and Alfa Romeo reserve Callum Ilott will race in IndyCar full-time next year with the Juncos Hollinger Racing team.
Ilott has been considering options outside of Formula 1 after he failed to force his way in after finishing second in the F2 championship last year, and has now missed out on the second Alfa Romeo seat for 2022.
He has raced in GTs this year alongside his F1 commitments, but made a surprise switch to Juncos Hollinger – the team which knocked Fernando Alonso out of the 2019 Indy 500 in bump day qualifying – for the Portland IndyCar race earlier this month.
He subsequently signed up for the last two races after rejigging his schedule and will now compete with the team next year, including on ovals for the first time although there will be tests later this year for him to acclimatise.
Ilott qualified a respectable 19th on his debut at Portland but then carried too much speed into the first corner in the race and was part of a multi-car incident. He later retired with what was thought to be an electrical issue.
At Laguna Seca the new team – having never experienced the aeroscreen before and still working on pulling staff together ahead of 2022 – struggled more, qualifying 26th and finishing 22nd. Most of its rival teams had also tested at Laguna during 2021.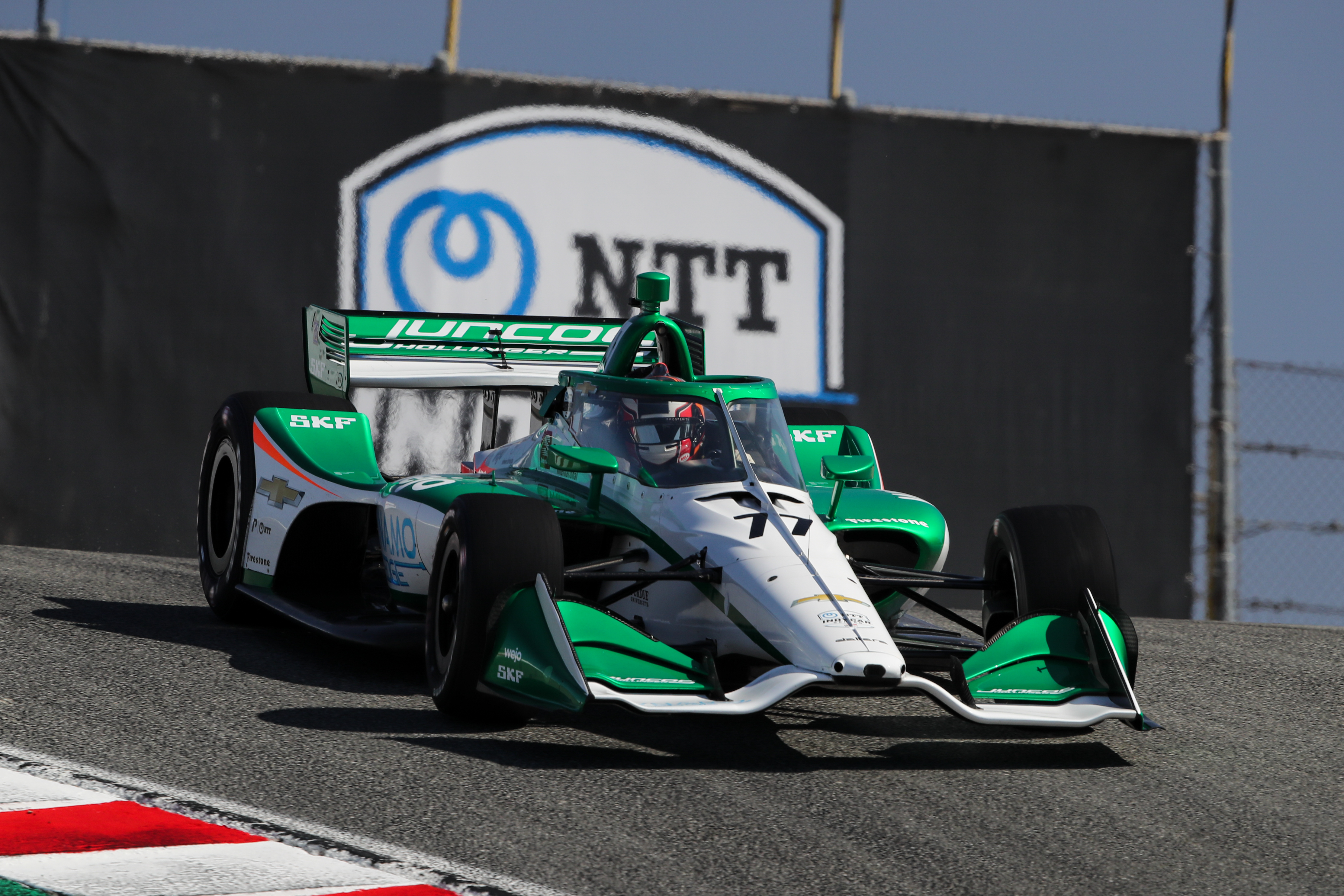 "Coming into the final weekend of our three-race run on the West Coast, it's great to announce that I will be continuing next year with Juncos Hollinger Racing for the 2022 season," Ilott said. "Obviously, we have had a steep learning curve here the last few races to try to put everything together.
"We have had some real positives and know the things we need to work on. Knowing what Ricardo Juncos and Brad Hollinger have in place for next season and especially over the winter of what we can do in testing, I definitely feel we can put ourselves in a great position to start off the 2022 season strong.
#ILO77 with @juncosracing for the full 2022 @IndyCar season.

Super excited to continue the hard work into next year. Thank you to all for the support 💪🏼 let's see what we can do this weekend🤞🏼 https://t.co/DWvtTGQxKC

— Callum Ilott (@callum_ilott) September 24, 2021
"I look forward to continuing the work that we are doing and heading into the winter to start a new journey over here, and I would like to thank the Ferrari Driver Academy for allowing me to take this opportunity."
In his role as Alfa Romeo's F1 reserve driver, Ilott competed in first practice at the Portuguese and Austrian Grands Prix but missed out on a possible chance to make his F1 debut at the Dutch Grand Prix when Kimi Raikkonen tested positive for COVID-19. Ilott was busy making his IndyCar debut at Portland, so Robert Kubica was called in and raced at both Zandvoort and Monza.
He has been a part of Ferrari's young driver programme since 2017 but it became clear in recent months that there wouldn't be an opportunity for him to compete for either of Ferrari's customer teams in F1 next year.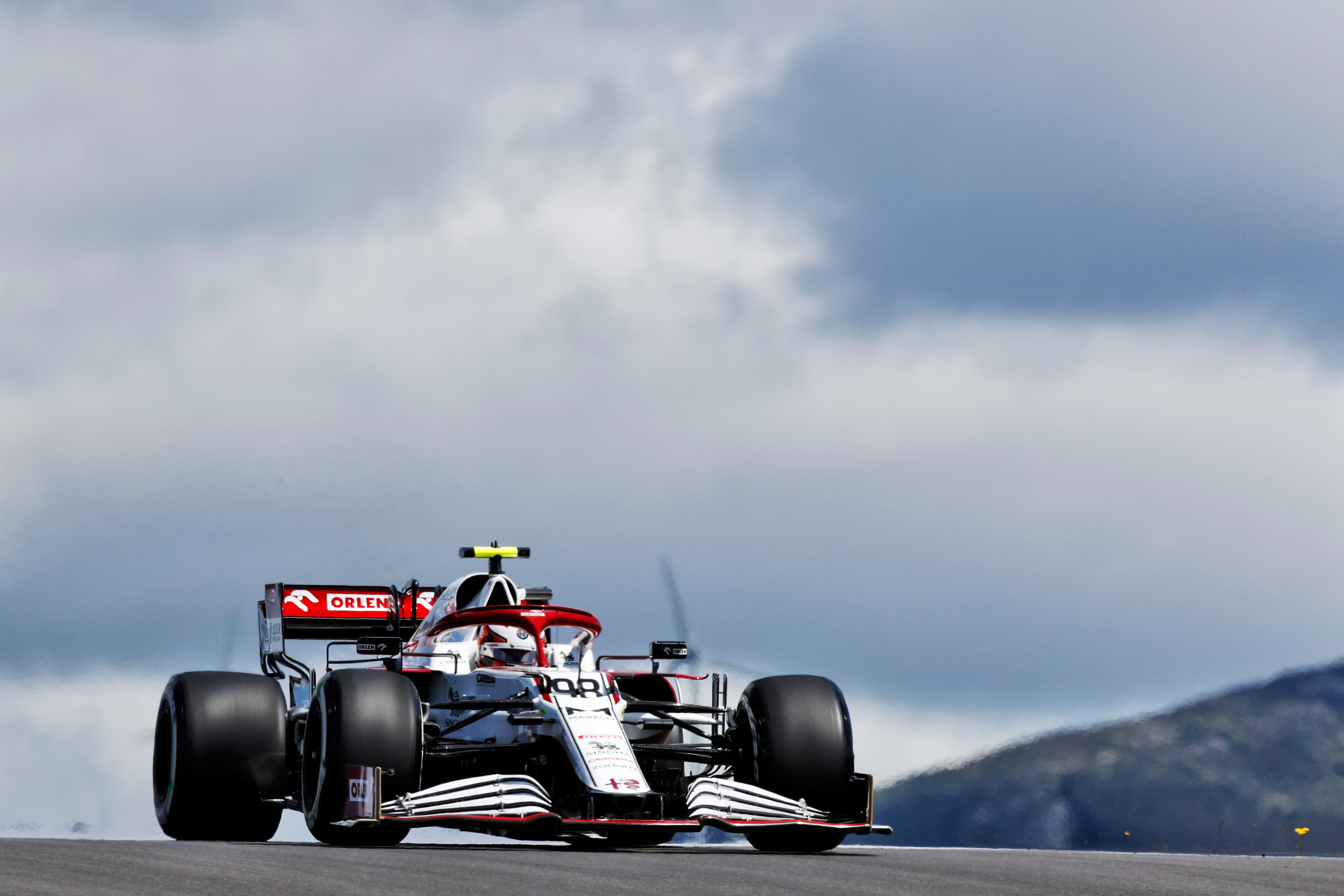 "It's going to be difficult to find a space for everybody," Ferrari racing director Laurent Mekies said. "The reality with Callum is he's starting to investigate his way in the US, he's been racing in IndyCar recently and hopefully he has a good opportunity there."
Juncos is a Road to Indy ladder regular but is looking to have its first full IndyCar season next year having only done partial schedules before.
Ex-Williams F1 board member Brad Hollinger has been key to this step-up in the team's ambitions.
Ricardo Juncos himself left his native Argentina in 2002 with $400 dollars and the dream of creating a racing team, perhaps underpinning his fierce motivation to succeed.
Because of his positioning in junior formulae, Juncos keeps a close eye on young drivers and made Illot one of his top priorities to sign for his IndyCar return.
"His maturity, speed on track, and feedback is absolutely amazing for being only 22 years old," team owner Ricardo Juncos said. "We were very impressed with his feedback and the physical condition of Callum after Laguna. After a long, tough race at Laguna, he got out of the car not even showing any signs of fatigue. Considering Laguna was a full green flag race, Callum proved to be in incredible shape.
"We know we are not the fastest car on track and have a lot of development to do, but Callum pushes himself to get everything out of the car and has shown great speed.
"Over the past few weeks Callum has shown us he is the right driver for our full-time run next year, so we are thrilled to have him join our program full-time. We will be building our program in all areas and will have the time to test to continue our development as a team."