W Series drivers are writing a series of columns for The Race this year, giving their verdicts on what's going on in Formula 1. This week, Alice Powell reflects on F1's return to Imola and why it proved experience still reigns supreme, as Lewis Hamilton and Kimi Raikkonen starred.
There was nothing lucky about Lewis Hamilton's win at the Emilia Romagna Grand Prix, which should silence his critics who often claim that the Briton's success is all down to his team.
As Hamilton enjoyed his victory lap of Imola and his Mercedes team savoured a record-breaking seventh straight constructors' title, race engineer Peter Bonnington told him: "We couldn't have done it without you."
Never was that truer than on Sunday.
It was Hamilton's call to extend his first stint after chief challengers Valtteri Bottas and Max Verstappen had pitted. He confidently told his team not to bring him in, insisting he felt comfortable on his current set of tyres.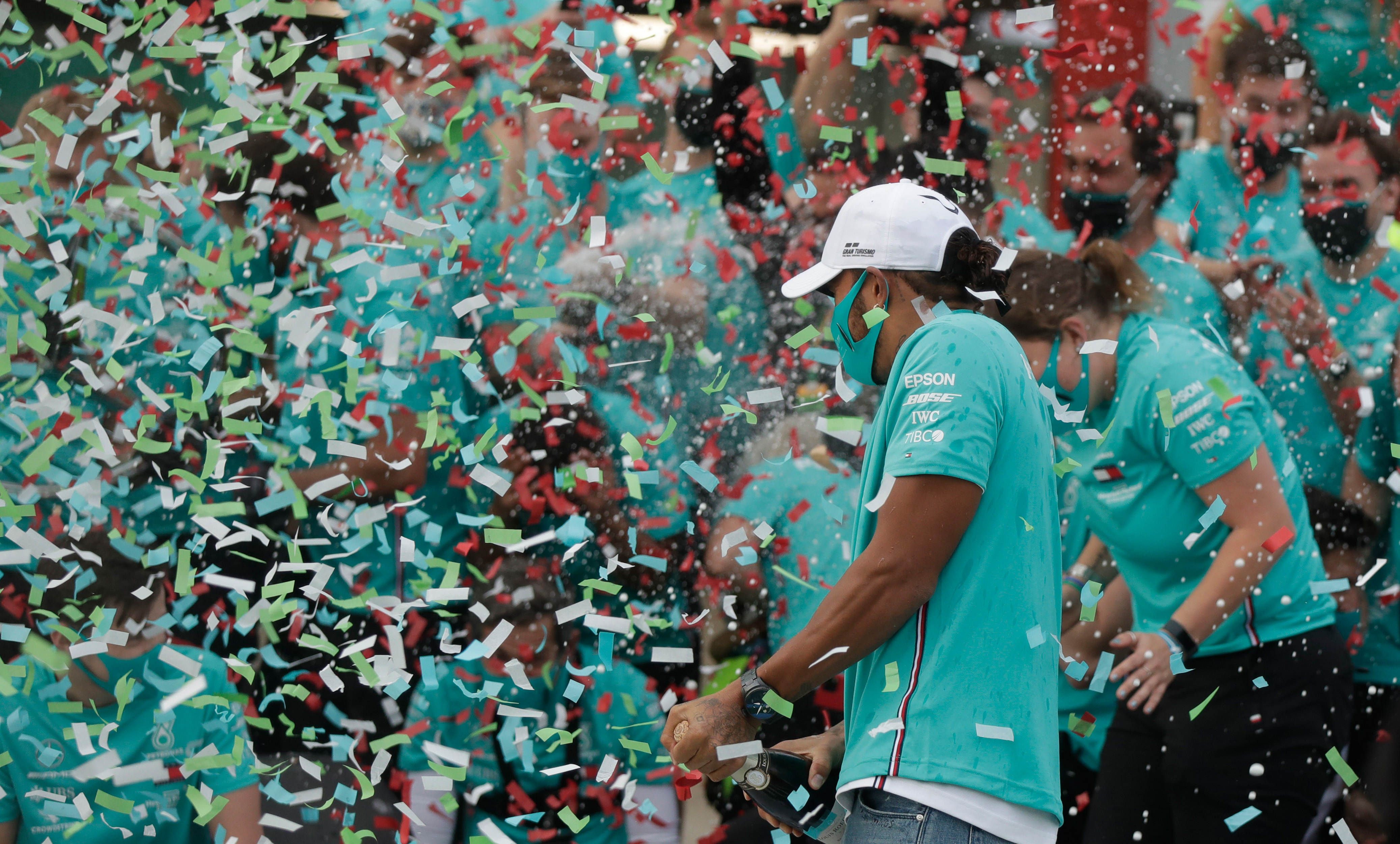 Bonnington asked his man if he had another 10 laps in him and Hamilton was sure that he did, proceeding to walk the walk with a series of stellar laps to increase the gap to his rivals on fresh rubber. Of course, the timing of the virtual safety car was perfect for Hamilton, allowing him to pit and emerge comfortably ahead of Bottas.
Sometimes you need that element of luck in racing, but I don't think that is why Hamilton won the race. His judgment calls and strategy input were spot on and that is a testament to his experience and supreme confidence. The team has so much information that they can study trackside to help them make the tough strategy calls, but ultimately it is the driver who is sat there and feeling the car, the circuit and the conditions.
In that respect, it was a fittingly old-school victory, a tribute to the days when drivers raced solely on instinct and placed their faith in what they felt through the seat of their pants. For that reason, I am sure Hamilton will look back in years to come and consider this victory – at the circuit where his idol and perhaps the most natural racer of all time, Ayrton Senna, lost his life – as one of his finest.
Fitting too that at such an old-school circuit the old stagers should come to the fore. Like Hamilton, Kimi Raikkonen showed all his nous to expertly guide his Alfa Romeo from 18th on the grid to ninth and was deservedly named 'driver of the day'.
I saw a few comments on social media last week denouncing the decision to hand the Finn a contract extension. While I am all in favour of giving opportunities to young drivers, Raikkonen answered his critics and proved he is still the right driver for the job in fine fashion. I'll enjoy watching him next year in what will be his 19th season in F1 – just let that sink in for a moment.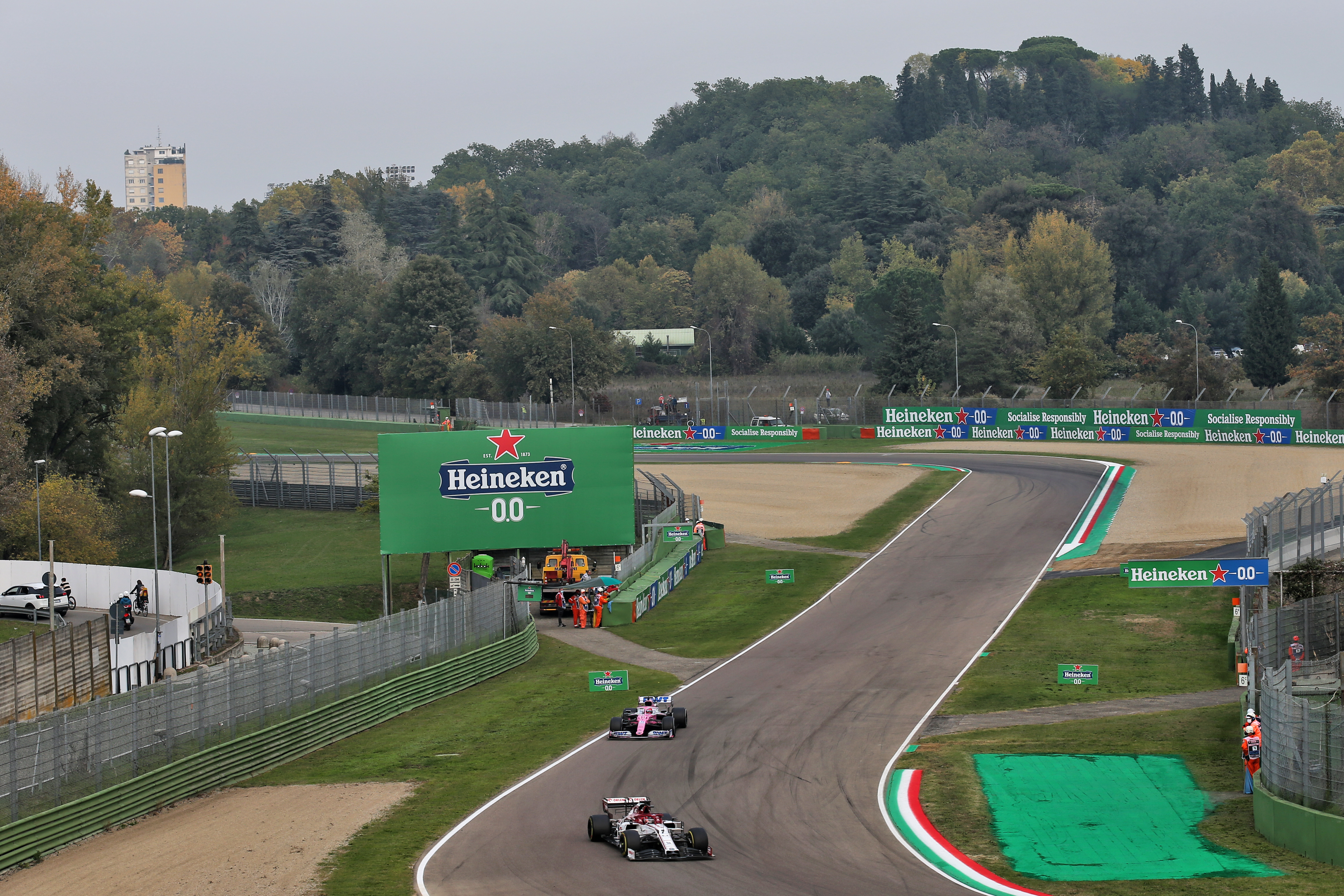 Besides, the kids showed at Imola that they still have a bit to learn. I couldn't believe it when I watched George Russell hit the barriers. It sounded like his rear tyres just lit up and spun him around – a result of cold tyres, a cold circuit and perhaps a little lapse in concentration.
It is impossible to overstate how powerful these cars are, we've seen similar mistakes before and we'll see them again. I was gutted for Russell who was on course to score the first points of his F1 career, which he really deserves having out-performed that Williams for so long, particularly during qualifying. He was inconsolable afterwards and this will hurt for a long time.
I've made similar mistakes in races and your heart sinks. You feel horrific, telling yourself that you have just thrown a huge opportunity away. All sports stars have setbacks during their careers, the important thing is how you respond and the signs are good for Russell. His immediate reaction was mature, he will have experienced similar emotions on his way to winning the Formula 2 and GP3 titles, and F1 races come so thick and fast nowadays that he will soon get the chance to make amends.
Alex Albon's spin following a battle with Sergio Perez shortly after the safety car restart was similar but not as glaring. He'll be feeling it too given the amount of pressure he is under at Red Bull but, like Russell, he has a good group of people around him who will pick him up.
I was at Imola coaching 17-year-old British driver Abbi Pulling who performed well on her debut in the Formula Renault Eurocup. I was very jealous that I didn't get to drive the circuit having walked the track and seen the memorials to Senna and Roland Ratzenberger. It is such a shame that the fans couldn't attend, but the atmosphere was buzzing nonetheless as they were outside the circuit in good numbers, cheering and waving flags and trying to get a glimpse of their heroes through the fencing.
For that reason, I hope it is not too long before F1 returns to Imola. Some drivers said the race would be a bit of a procession and it was, but the virtual safety car largely took the sting out of it and I wonder if we would be blaming the circuits quite so much if we had six cars, or more, fighting for the win. Imola oozes history and attracts passionate fans in numbers. This year has shown how precious those things are.
Alice Powell finished third in the inaugural W Series championship in 2019, winning the final race at Brands Hatch last August. The 27-year-old Briton was the first woman to win a Formula Renault championship and score points in GP3.