New Formula 1 chief Stefano Domenicali's proposal for a Saturday 'sprint race' to set the grid for grands prix would change the face of F1 weekends in many ways yet may not make any major difference to the ultimate outcomes of races.
To become reality, it needs to pass with a 'super majority' of at least 28 votes out of 30 at this week's meeting of the F1 Commission, where F1, the FIA and the teams each represent one-third of the votes. And it might be hard to get sufficient support from the teams in particular to reach that threshold.
But while it's still a long way from reality, we've assessed the ways in which this plan would impact F1 if it goes ahead.
THE PROPOSAL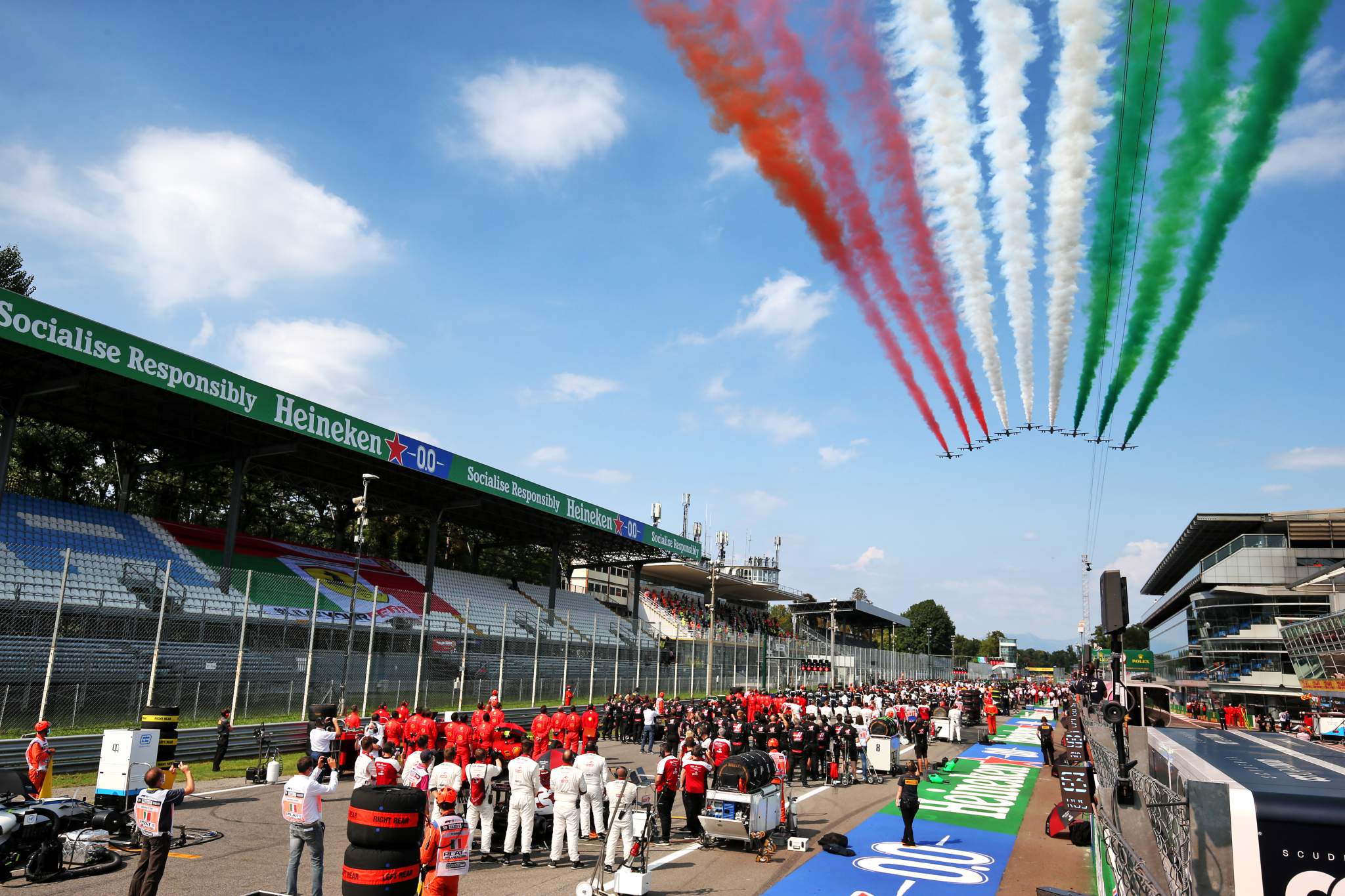 At an initial trial set of three races – Montreal, Monza and Interlagos – qualifying would replace free practice two on Fridays and set the grid for a Saturday race of approximately one-third usual grand prix distance.
Points would be given to the top eight on a lower scale than the usual 25-18-15-12-10 scoreline, and the sprint race result would set the grid for the main grand prix on Sunday.
GRAND PRIX WINS WILL LOSE VALUE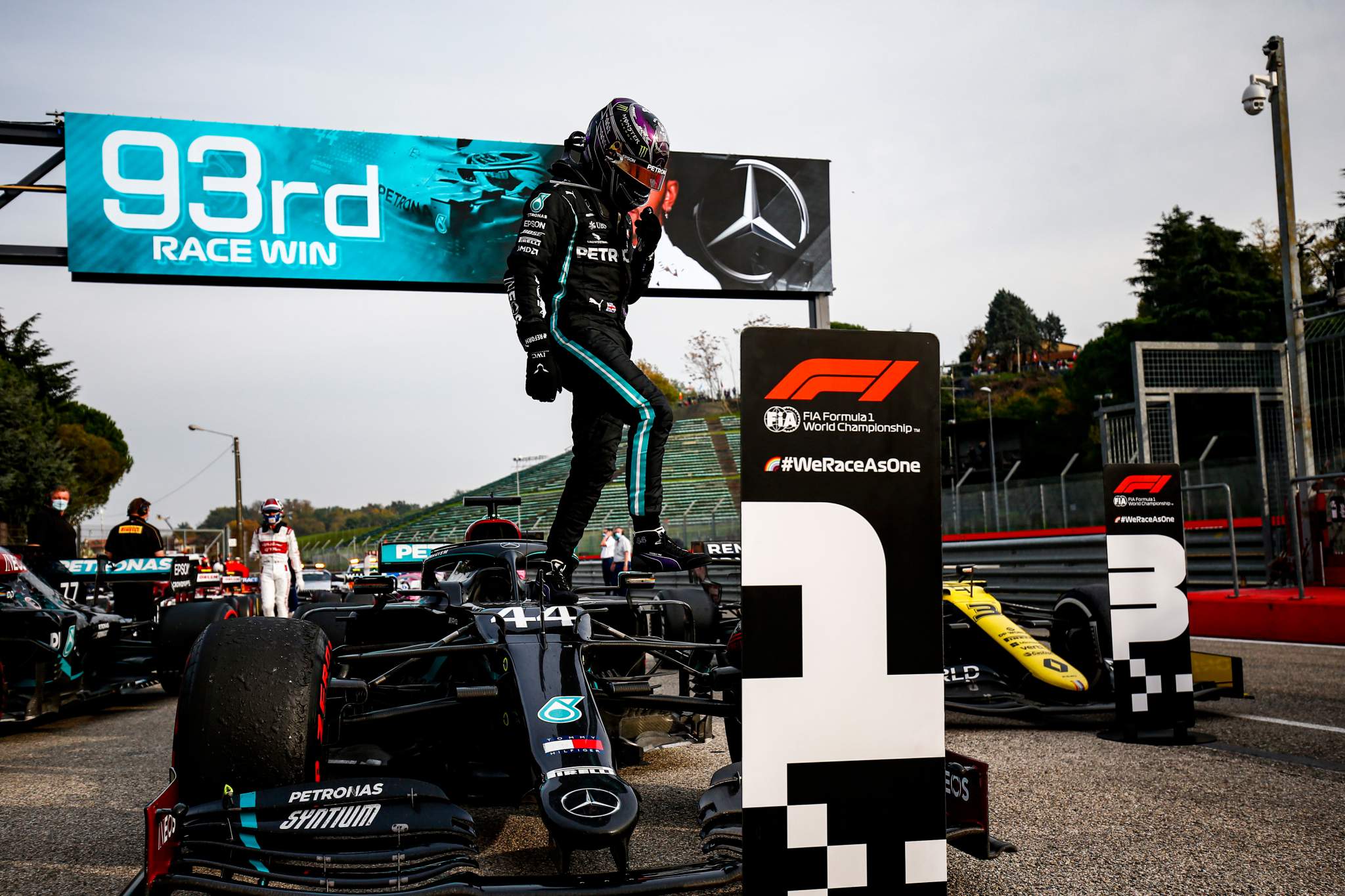 Sunday's race will remain the focal point of the weekend and hold the grand prix title, but the sprint race will reduce the outright emphasis on it thanks to points being available elsewhere. The new race will dilute the value of a GP (or 'Sunday') win simply because that's no longer the sole way to score maximum points.
If the sprint race win pays 10-12 points, that's 40-48% the value of a grand prix victory, which gives it real significance. If two sprint race wins is worth close to that of a single grand prix victory, then it does change the championship dynamic.
While it's appealing to have a focal point on each day, with qualifying on Friday, the sprint on Saturday and the grand prix on Sunday, there is a risk that having two races weakens the allure of the main race.
It will also cause some statistical frustration. Statistics are not the be-all and end-all but they are useful, and the status of being a 'grand prix winner' is a big deal in motorsport.
Discounting the winners of the anomalous points-paying Indianapolis 500s of 1950-1960, only 100 drivers have won world championship races. If sprint races happen regularly, there will be those who gain cheaper 'one-third' wins.
This is an area F1 needs to be wary of as the big-race feeling of a grand prix is a great strength.
THE SPARES SITUATION WILL GET DICEY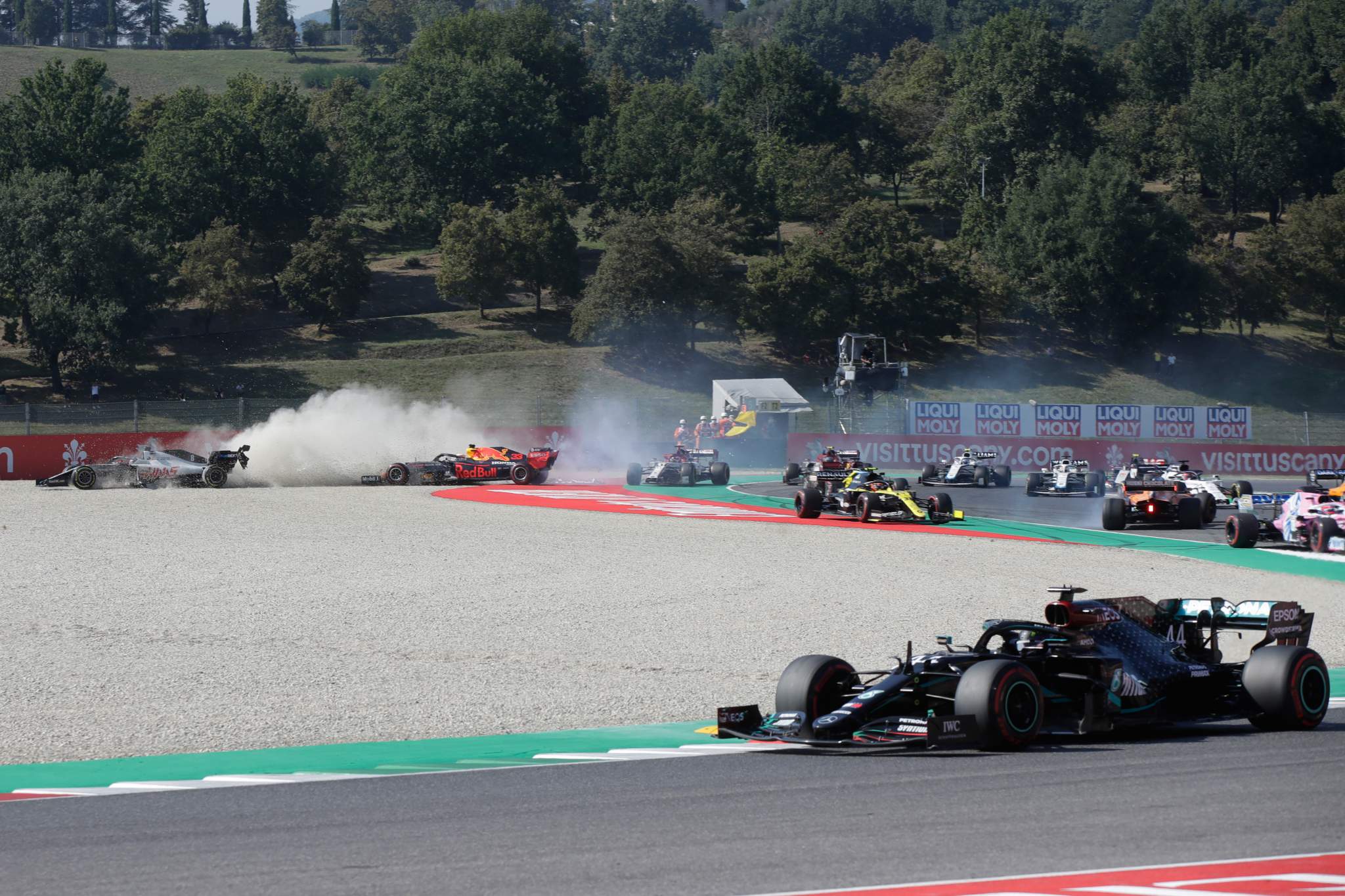 The introduction of the cost cap this year is having an impact in terms of how F1 teams manage their spares inventory.
After all, anything you manufacture has a cost attached to it and inevitably the wear and tear on parts is greater in racing conditions than it is in practice.
The addition of three sprint races – let alone a full season's worth in the future – would have an impact here, even if you discount the risk of accident damage.
But that risk too is obviously heightened. Cars are far more likely to go off the track in an uncontrolled manner in races, meaning not only the increased chance of hitting a wall but also striking a kerb in a way that causes damage.
The risk of collisions is also dramatically increased, with even minor ones capable of causing damage stretching to a six-figure cost.
It stands to reason that a sprint race of one-third race distance should increase damage costs by a third for an average weekend, minus the relatively low risk of the free practice session it replaces. But the fact there's an extra race start makes expensive damage more likely again, as the start is the highest-risk moment of the weekend.
Even the addition of just three sprint races will increase the spares requirement and the wear and tear on components at a time when all teams are adapting to a more constrained spending environment. This is likely to be one of the reasons that teams object.
A BOOST FOR PROMOTERS, TV AND FANS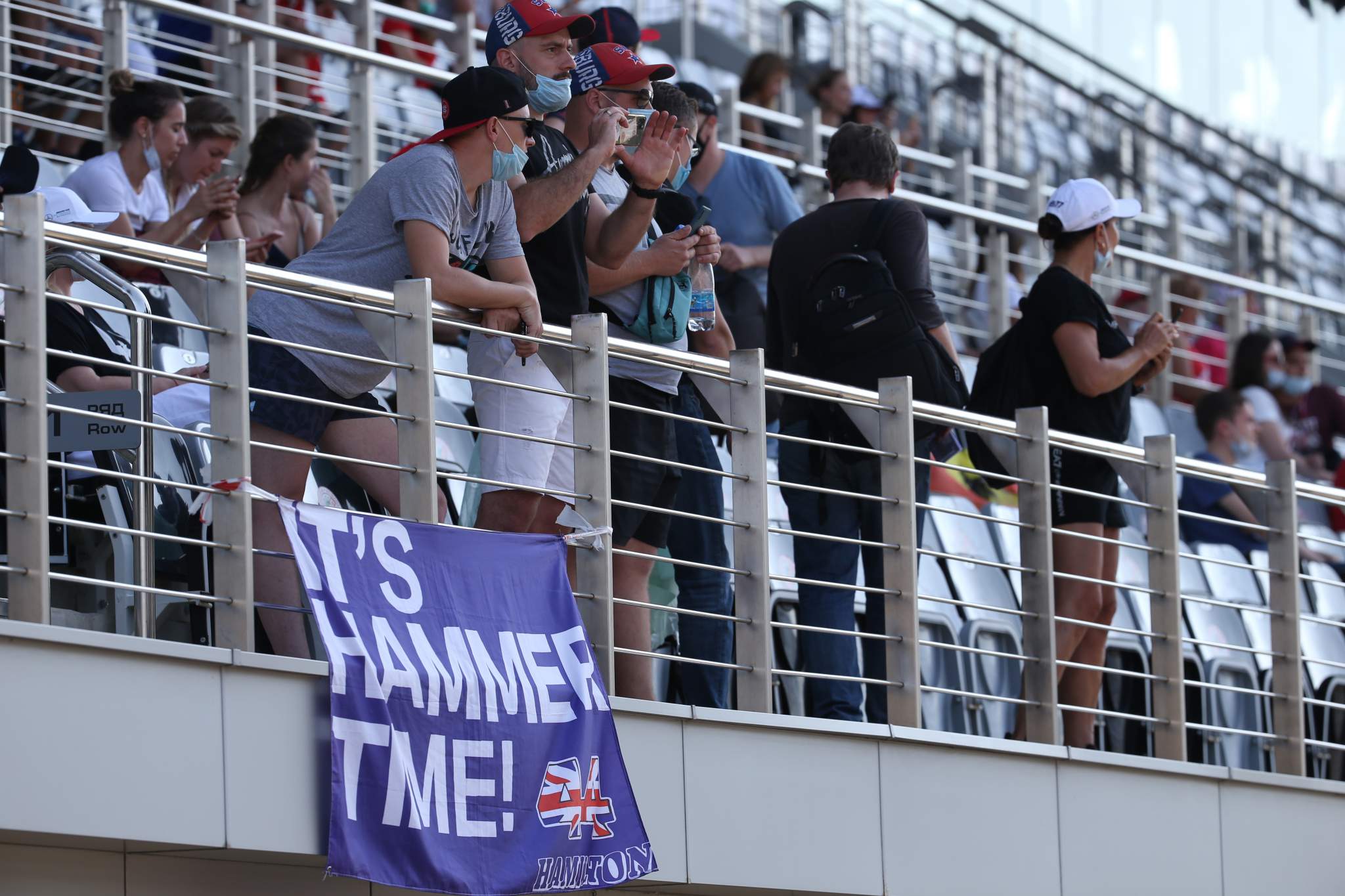 At its most simple level this idea seeks to replace unpopular and dull elements of the weekend and replace them with things people care more about.
Switching out second practice on a Friday for qualifying and adding a race on Saturday, with teams tackling that with the serious incentive of points and a grid position for the grand prix, means the whole GP weekend gets a boost in terms of interest and value.
It adds a third focal point and that's good news for F1's three main sources of income: event promoters, television broadcasters, and fans.
For those running a grand prix, selling Friday and Saturday tickets – when that finally becomes a thing again – should be a more successful enterprise given the value of attending on those days is increased. It gives fans a reason to attend, it rewards them more for attending, and it puts more money into the pockets of the promoters.
Likewise, for the television broadcasters, selling viewers on qualifying instead of FP2, or teasing them with an extra race, must be considered an uprated offering. Fans who must fork out for TV subscriptions to follow F1, or follow via F1TV, will be getting more competitive track action for their buck, too.
There are going to be potential hurdles to overcome with this, such as working out the timing for qualifying on a Friday to avoid it being missed by fans in Europe. That might just be something F1 has to take on the chin for the Italian Grand Prix, but for Canada and Brazil for example an evening qualifying session in Europe is perfectly achievable.
Then there is the question of what the Saturday schedule looks like before the sprint race. Is it just a lengthy wait to see cars on track, punctuated by an F2 or F3 race, or Porsche Supercup? Or will we see the return of a shortened warm-up session?
On the surface, though, these are relatively inconsequential problems to have to tackle in return for an upgraded full-weekend experience.
FEWER SURPRISES, OR MORE?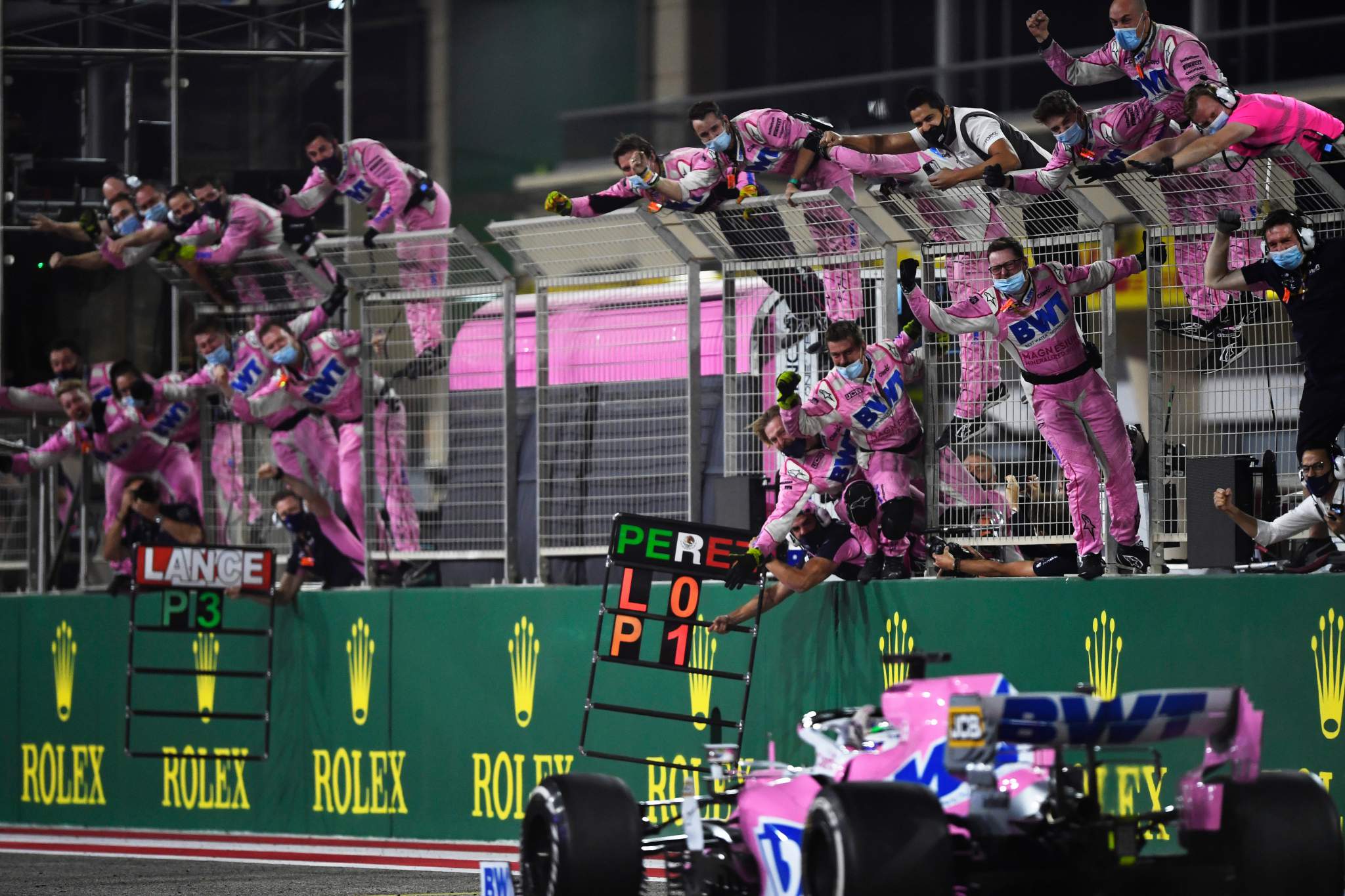 In a relatively predictable era of F1, there's a degree to which this plan just gives Mercedes a second race to control from the front.
It's impossible to accurately 'simulate' the proposed format using existing race weekend data as too many other variables come into play. For example, looking at positions from the first third of a 2020 grand prix regularly means the first round of pitstops has adjusted the order, which wouldn't be the case in a sprint race if tyre changes don't feature.
To get a rough idea of some of the implications, we took the race order of 2020 F1 races at the lap before the first pre-planned/strategic pitstops or the first 'interruption' (in the form of a red flag or a safety car featuring large numbers of pitstops), and awarded points on a 12-9-7-5-4-3-2-1 basis as an example of a possible scoring system.
| | |
| --- | --- |
| Driver | Sprint points |
| Lewis Hamilton | 158 |
| Valtteri Bottas | 139 |
| Max Verstappen | 106 |
| Alex Albon | 44 |
| Daniel Ricciardo | 44 |
| Lance Stroll | 42 |
| Carlos Sainz Jr | 39 |
| Sergio Perez | 35 |
| Charles Leclerc | 31 |
| Lando Norris | 29 |
| Esteban Ocon | 15 |
| George Russell | 12 |
| Pierre Gasly | 12 |
| Sebastian Vettel | 8 |
| Nico Hulkenberg | 5 |
| Daniil Kvyat | 5 |
| Kevin Magnussen | 4 |
| Romain Grosjean | 3 |
As you can see from the table above, it creates few anomalies. The main difference is that Valtteri Bottas's 'Saturday' score is relatively closer to Lewis Hamilton's than in the actual season-long championship, reflecting the tendency for Hamilton to come to the fore over full race distances even when Bottas looked strong early on.
Overall the proposed system is unlikely to have caused any fundamental shifts in how 2020 played out had it been in place, bar a significant boost to Haas – which comes courtesy of its excellent tyre call in the Hungarian GP and would've likely been negated by the post-race time penalty it yielded in real life.
We also set 'Sunday' grids using the standings from our simulated Saturday races. Here's how that affected the average starting positions.
| | | |
| --- | --- | --- |
| Driver        | 2020 average | Sprint system average |
| Hamilton | 1.9 | 1.9 |
| Bottas | 2.3 | 3.6 |
| Verstappen | 3.1 | 5.8 |
| Albon | 7.4 | 7.5 |
| Perez | 7.4 | 8.7 |
| Ricciardo | 7.6 | 7.4 |
| Sainz | 8.4 | 9.0 |
| Stroll | 8.4 | 8.8 |
| Leclerc | 8.5 | 9.5 |
| Norris | 8.8 | 8.9 |
| Ocon | 10.1 | 10.4 |
| Gasly | 10.2 | 10.3 |
| Vettel | 12.1 | 13.1 |
| Kvyat | 12.2 | 11.2 |
| Russell | 14.9 | 14.9 |
| Raikkonen | 16.4 | 14.2 |
| Grosjean | 16.7 | 15.7 |
| Magnussen | 16.7 | 14.9 |
| Giovinazzi | 16.8 | 14.5 |
| Latifi | 18.5 | 17.7 |
Again there are no big surprises, though for some of the frontrunners average starting positions become lower and some of the backmarkers gain places.
This reflects the fact that the proposed system would mean a few more out-of-position starts on Sunday due to the greater likelihood of damage or a failure occurring during a sprint race situation than in a qualifying session.
But that prospect – allied to the spares conundrum – is also likely to lead to a cautious approach to Saturday races, so in a real scenario the frequency of mixed-up Sunday grids would be lower than our simulation hints.
And conversely, a driver who qualifies poorly in the Friday session would get a racing situation to bring themselves back up the order on Saturday before the main Sunday race – meaning their grand prix grid position may well be less 'interesting' (for the neutral) than if they'd gone straight from qualifying to the GP.
BAD NEWS FOR QUALIFYING STARS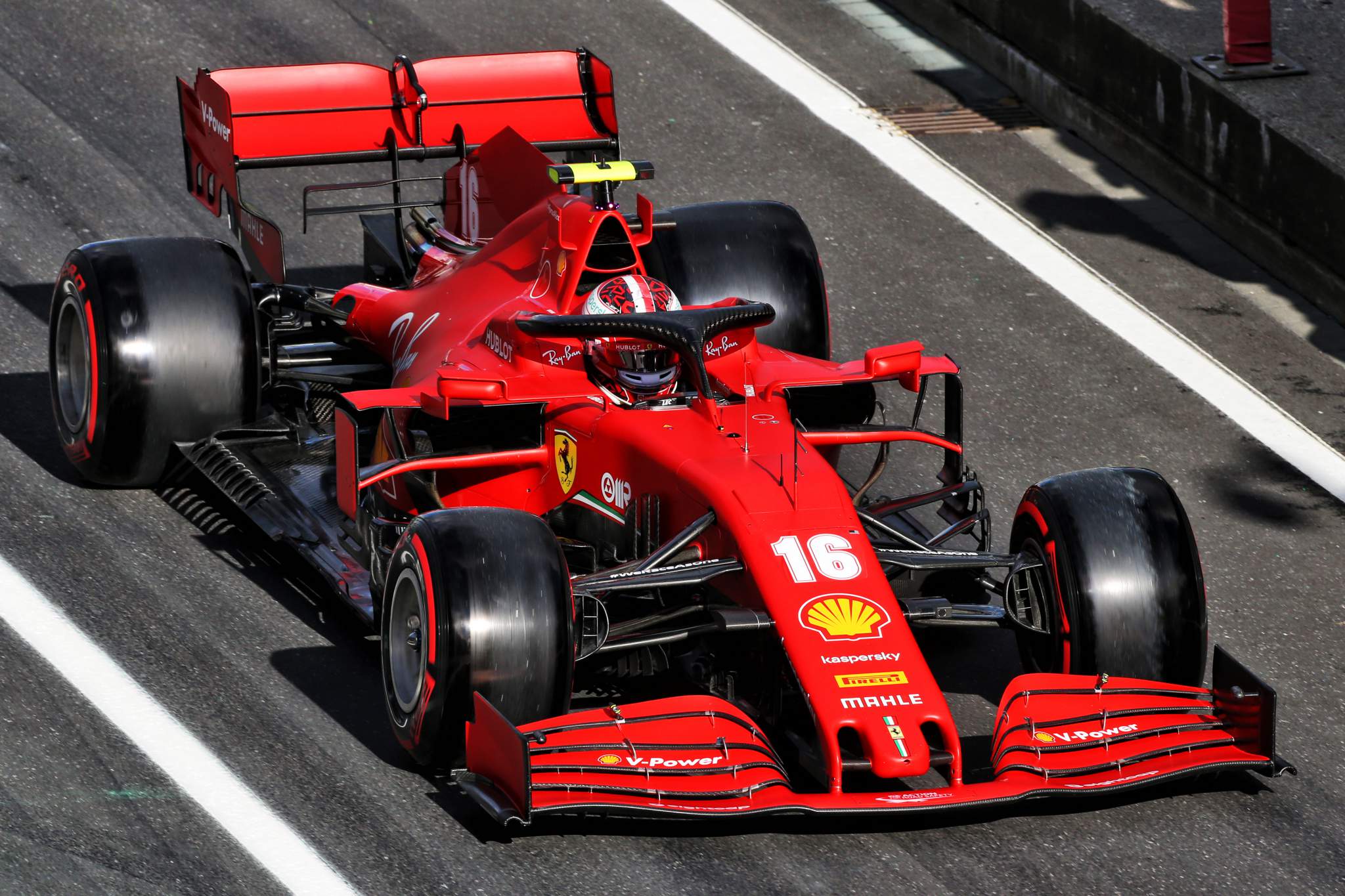 As Charles Leclerc proved with his 2020 heroics, it's easier to outperform your machinery over one wild qualifying lap than it is over a race distance.
Though he did convert second-row starts in the British GP to a podium and at the Portuguese GP to fourth place, his tumble from fourth on the Nurburgring grid to 10th at one-third Eifel GP race distance is perhaps more indicative of how quickly a driver in his position would fall back in a sprint race if his pursuers had Sunday grid positions at stake.
So on one hand, there's reason to think that one-lap specialists are generally likely to end up with worse grid positions by the time the Sunday race line-up is set.
But equally, will a driver who's outperformed their machinery in qualifying be even more dogged in defence in a Saturday race to make sure they're still high up the Sunday grid? There could be fireworks on that front.
NEW TACTICS FOR FREE PRACTICE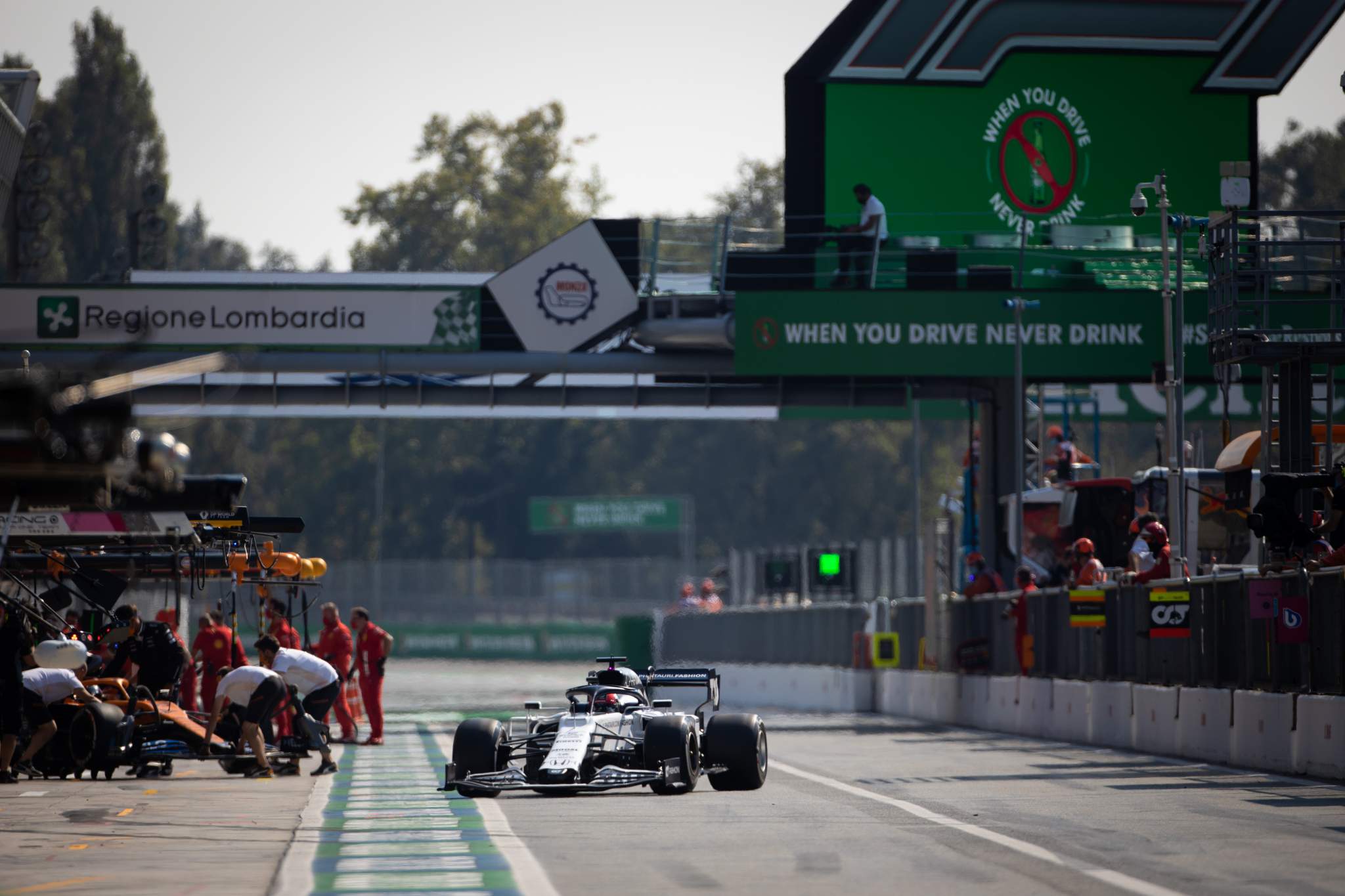 The principle of translating practice running into something more meaningful on a grand prix weekend is a good one. And as we saw last year at Imola and the Nurburgring, the walls of F1 civilisation won't collapse if practice running is reduced.
Assuming that the sprint race eliminates one of the three one-hour free practice sessions, with qualifying on Friday afternoon in place of FP2 and therefore some kind practice/warm-up session on Saturday, this will impact the way teams use the available time.
FP2 is primarily about understanding long-run pace and tyre performance, but if qualifying takes place after one hour of practice there will be no time for that until the FP3 slot. Any remaining Saturday morning practice session will focus on race simulations given low-fuel, one-lap pace will be irrelevant after the first day of the weekend.
Teams will therefore go into qualifying with less time to fettle their set-ups, so if the parc ferme regulations remain as they are this could have a big impact on tyre management.
After all, while the driver has an influence on this, any compromise on the set-up will be locked in – unless the regulations are modified to change the parc ferme rules.
It will, however, mean teams go into Sunday's grand prix with greater tyre understanding than they otherwise would having had a one-third race to learn from, albeit with opportunities to try different compounds in the sprint race limited.
The devil is in the detail but, as always, after initial experimentation and uncertainty, teams will quickly master the best way to approach the reformatted weekends.
F1'S FIRST 'LIVE EXPERIMENT'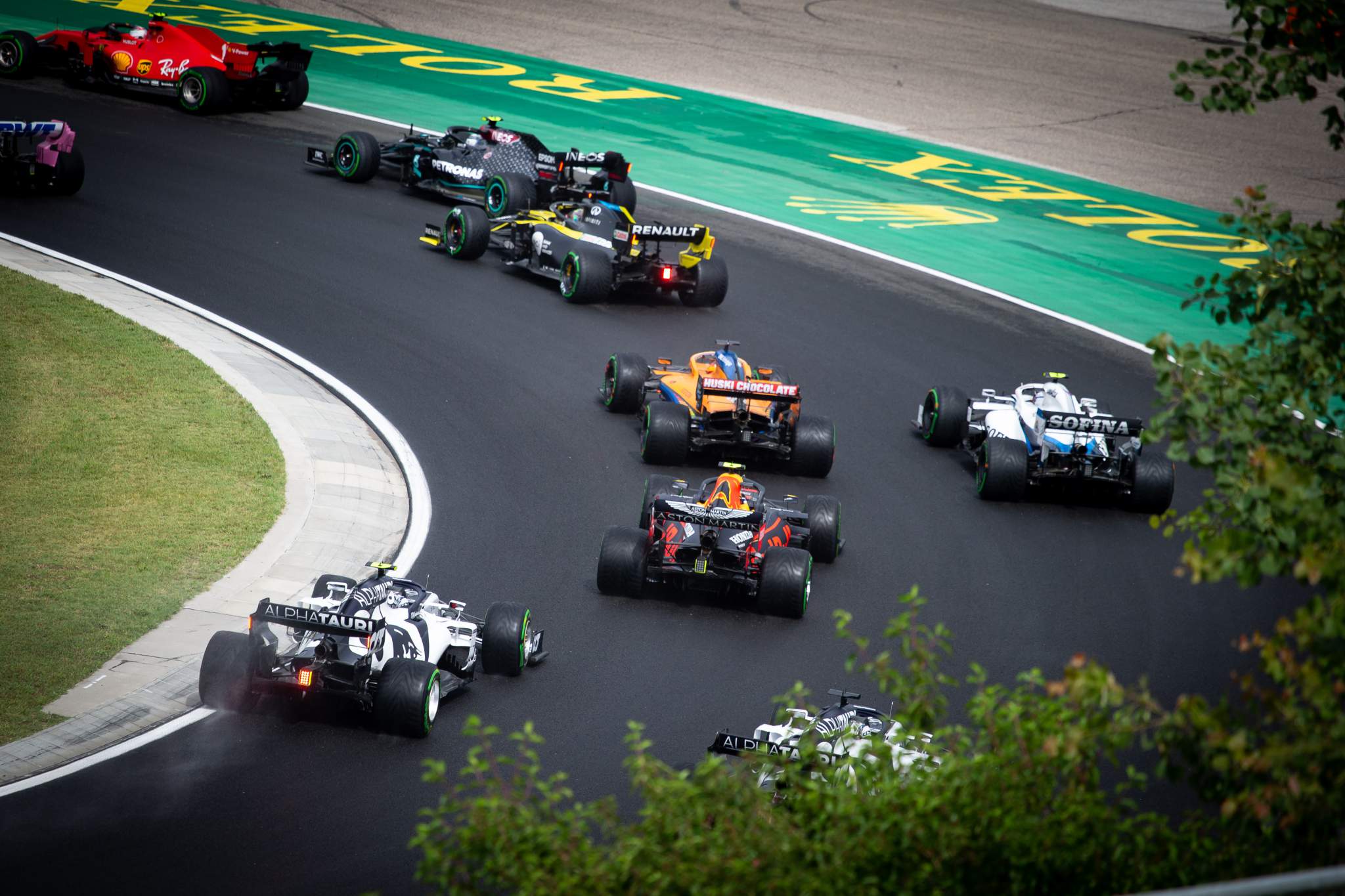 Last year's defeated reversed-grid trial would've been just that – a trial. And if this latest plan does get voted through it will only apply at three races to assess its viability for the future.
The strategy of F1 testing out a proposed format change in a real setting would be a first in itself, and a welcome one.
Too often in recent decades F1 has had to backtrack on a change in format mid-season, as it did with aggregated qualifying sessions and the 'elimination' variation of the current qualifying system, or dropped something after a single year in which it proved wildly unpopular – as it did with the double-points finale.
Trying out the sprint race system in three real race weekend scenarios will throw up all sorts of unforeseen consequences and give a proper sense of the audience reception before it's committed to fully.
Critics will argue that means an experiment could end up affecting the outcome of a world championship battle. Even if the outright title fight is predictable again this year, sprint race points may skew the vital and lucrative fights further down the constructors' standings.
But equally, with a 20+ race calendar, there are more than enough opportunities to balance out any vagaries that crop up with the experimental sprint races. And if this format is agreed to be a bad idea after the trial, it at least hasn't skewed an entire championship calendar.
F1 shouldn't – and surely won't – get in the habit of regularly throwing in trial formats for limited races. Yet if it did, that's still preferable to throwing flawed concepts into full-season sporting regulations and then having to U-turn or live with the consequences.