Alfa Romeo and Haas have been the weakest performers on outright pace during the 2020 Formula 1 season so far, with the two Ferrari customer teams potentially held back by their engine supplier.
While they have been better in race conditions, decisively faster than Williams and both with points on the board, it's looking set to be a long, hard season for both. Realistically, they are fighting for a best position of eighth in the constructors' championship given AlphaTauri has been consistently ahead.
Alfa Romeo currently holds that position thanks to Antonio Giovinazzi's ninth place in the Austrian Grand Prix, with Kevin Magnussen's 10th place in Hungary after the formation-lap pitstop call penalty cost him a position the best result for Haas. But the performance picture suggests more points could prove hard to come by.
It's no coincidence that, when it comes to qualifying pace in particular, the Ferrari-powered teams are suffering the most. Ignoring the Styrian GP weekend because the true qualifying pace picture was only partly revealed by Friday practice before the wet Saturday, Ferrari was 0.931% and 1.175% slower relative to the outright pace this year than it was in 2019 at the Red Bull Ring and Hungaroring.
This is also reflected in the performance of its customers. Haas was 1.087% slower relatively in Austria and 1.751% off in Hungary, with Alfa Romeo's deficit 1.862% and 2.195% down respectively. This is a significant slide.
For Alfa in particular, the picture is deeply concerning. It has been the 10th-fastest car in qualifying so far this season and its Hungaroring pace was its worst weekend relative to the front since the 2018 Australian Grand Prix – 4.165% off the front.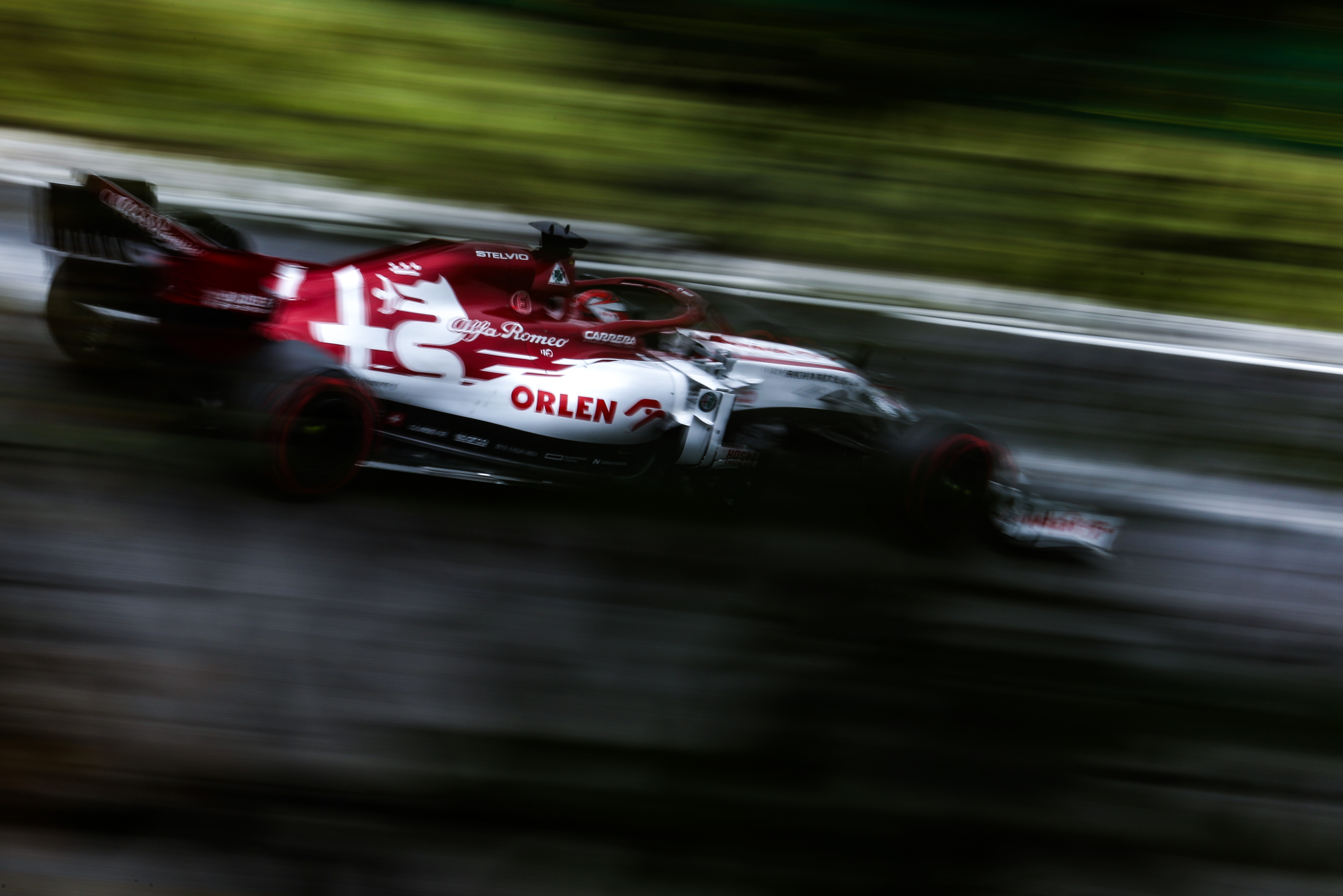 While the Ferrari engine is hurting it, it's clear Alfa Romeo has problems that, as always in F1, are rooted in the aero side. This is a team that is still rebuilding from years of underinvestment and it's clear that it's struggling, particularly given the teams ahead of it are either manufacturer operations such as Renault or affiliated to big teams like Haas and AlphaTauri.
"I don't think it's our biggest issue," said Kimi Raikkonen of the Ferrari engine performance ahead of the Hungarian GP weekend.
"You always want to go fast on the straight but also want to go faster through the corners, it's always a compromise on straightline speed and the downforce you are going to run. Here, the straightline speed doesn't really matter at all so we'll have to see how it plays out."
We can answer that question now: it did not play out well at all.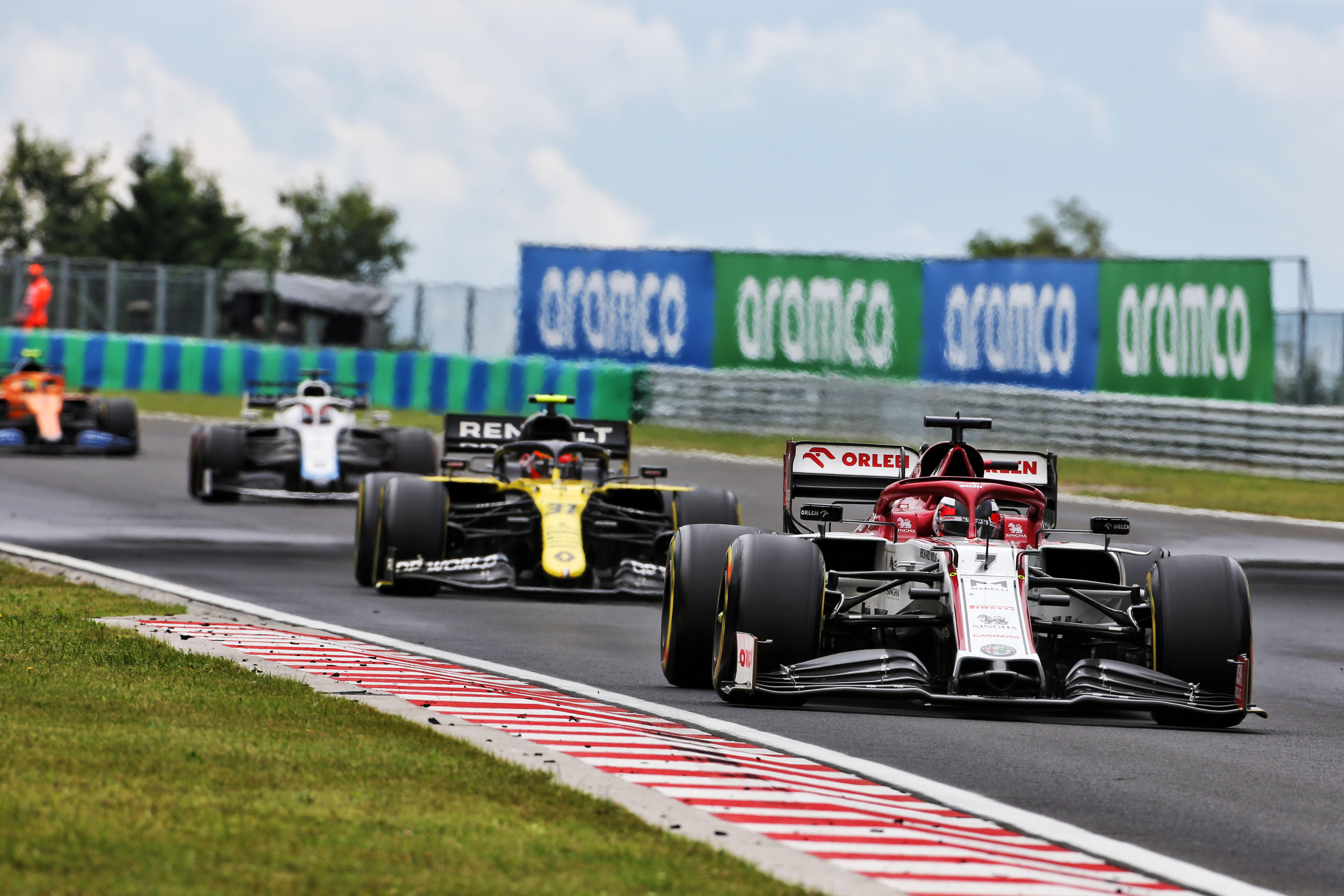 While Raikkonen's race was compromised by starting forward of his grid position and a resulting 5s penalty, the Alfa still wasn't going to score points without a huge slice of luck. On a non-power-sensitive track, it was poor and, in the absence of any specified problem, we have to conclude the Alfa Romeo is lacking in downforce, as well as power in qualifying.
But there is hope. Alfa Romeo isn't the biggest-budget team on the grid but even in these difficult times its funding is secure. That means that unlike some of its rivals, notably Haas, it will continue to have new parts on the car.
It's clear that running Ferrari engines is a big disadvantage in qualifying. But it's clear neither team has an outstanding car
"Despite the conditions of the current situation we keep on with the development, just to fight in the midfield, so on that aspect we will push as much as we can with corona conditions," confirmed Alfa Romeo head of trackside engineering Xevi Pujolar last weekend.
For Haas, the situation is more straightforward.
It does not have any upgrades coming and its design and aero testing programmes is minimal while there remains uncertainty over its budget. This is dictated by the number of races and how much money F1 brings in for its mix-and-match calendar – so it could be some time before the upgrade lever is returned to the on position.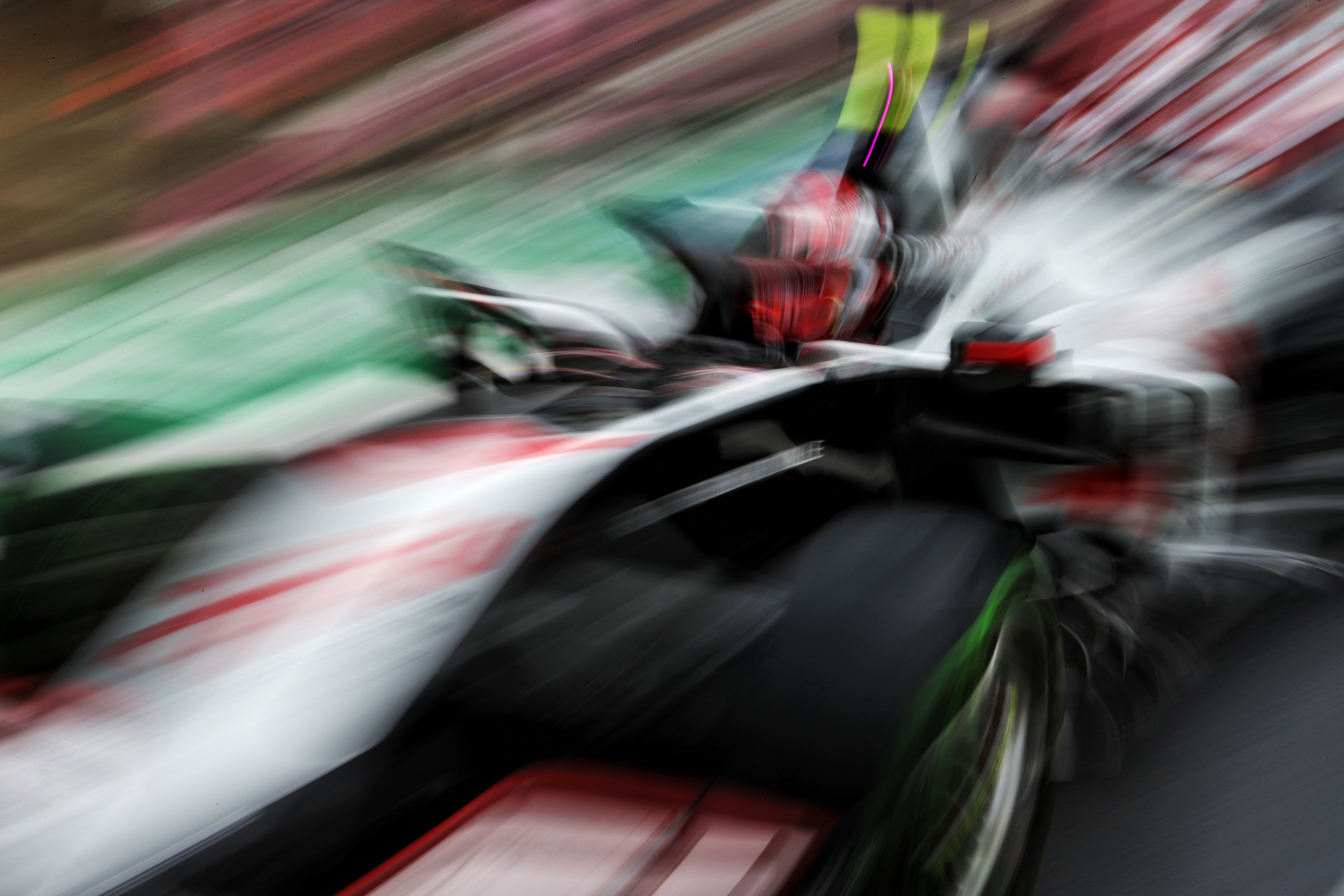 That means it needs to make the most out of what it's got. While the messaging about how much there is to be gained from this is partly positive rhetoric, there is something to be said for stability. Braking problems ruined its first weekend of the season, but things were a little better in the second event at the Red Bull Ring despite sacrificing qualifying performance.
But in Hungary, Haas managed to return to the 'front' of Q1 with Kevin Magnussen qualifying 16th then taking that 10th place – albeit with the assistance of a track position boost and Ferrari driver Charles Leclerc's struggles.
What was most encouraging was that the Haas drivers were happy with the feel of the car in Hungary, saying earlier in the weekend that it allowed them to push with confidence. This was supported by what Magnussen did in the race.
"It just shows what a good car we have in the race and it proves that the team has done an amazing job even though we're struggling a little bit in qualifying," said Magnussen.
"We are strong and we can do good races."
Pace-wise, Haas was certainly hurt in qualifying trim in Austria and Hungary, lapping 1.087% and 1.751% relative to the pace than they had the previous year. But that puts it markedly stronger than Alfa Romeo. More importantly, its race pace, in Hungary at least, was better than that of Alfa.
Given we can be sure that Alfa Romeo and Haas have engine parity, this suggests Haas has a clear downforce advantage. Considering there are few such high-downforce tracks where high drag is not much of a penalty on the calendar – especially with the Monaco and Singapore GPs lost for 2020 – this could translate to a consistent performance advantage for Haas, provided it really has got its braking troubles in higher temperatures under control for good.
There is one other challenge for Haas, and that is the efficiency of its aero given it isn't the strongest car on the straights. A lower-downforce, but more slippery, Alfa could well prove stronger at circuits where downforce isn't as overwhelming as at the Hungaroring.
It's clear that running Ferrari engines is a big disadvantage in qualifying. The fact Haas is closer to the back of the main part of the midfield back – with AlphaTauri the team ahead of it – is encouraging. But even with a stronger engine package for qualifying, it's clear neither team has an outstanding car.
And while their race pace is better, going into every race with poor track position having struggled to escape Q2 is going to be a huge challenge for both teams.
Being on the back foot at the start of every race thanks to running Ferrari power units is a big part of their struggles – but neither can blame the engine for all their deficit.