McLaren is playing catch-up with its 2023 Formula 1 car because it realised too late that its intended design was badly impacted by the rule change that increased the height of the floor edge by 15mm.
As early as September last year, McLaren realised it was in trouble and had to make drastic changes that ultimately led to its preferred version MCL60 not being ready for the start of the season.
McLaren started this era of enhanced ground-effect aero on the back foot, and its 2022 car the MCL36 evolved a lot with different sidepod and floor tweaks as McLaren tried to catch up.
Its improved aero understanding eventually led to a big Singapore package in September last year, which was designed to move McLaren in a different direction with its bodywork that gave it more development potential long-term.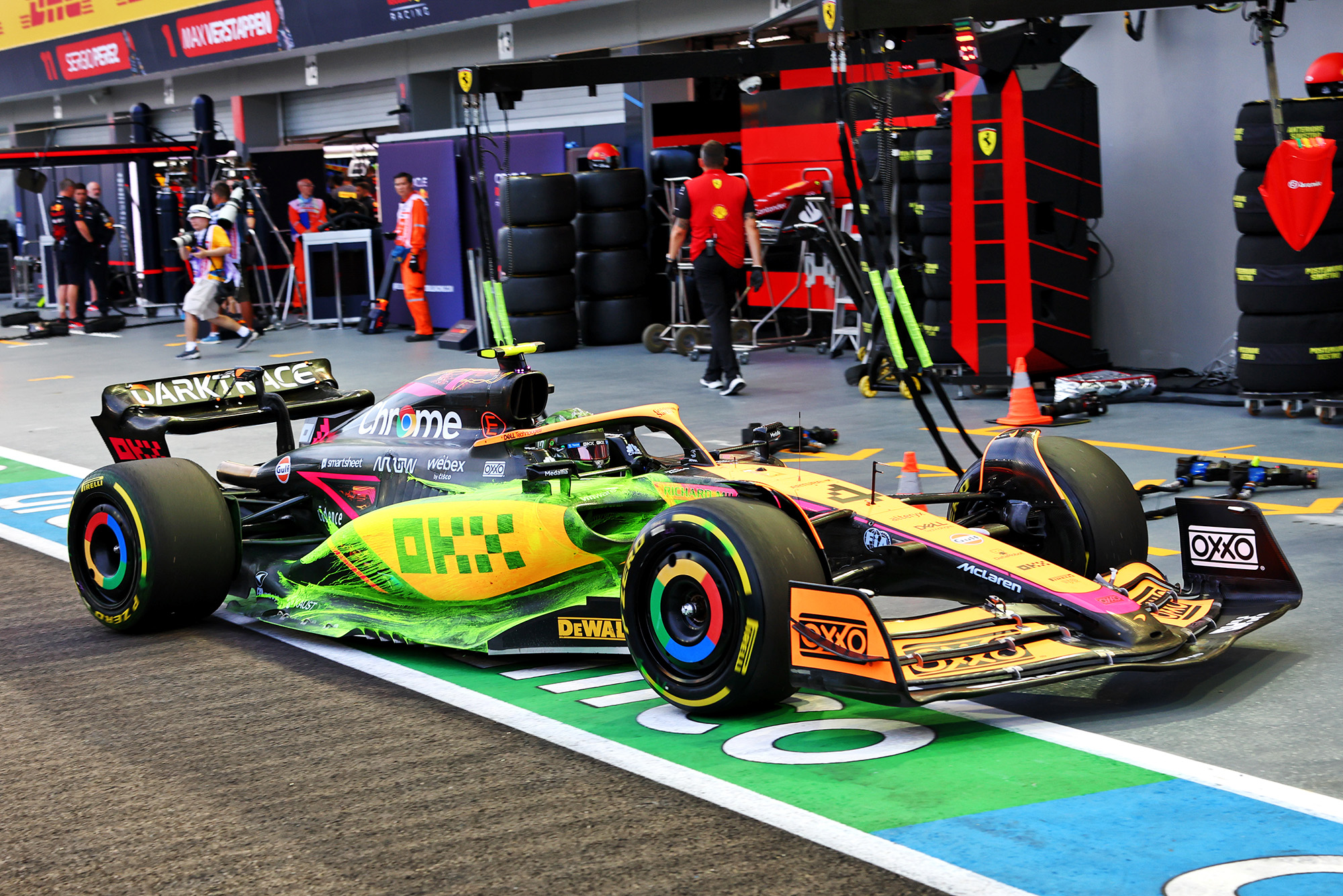 But while McLaren has faith in its broader aero concept, it has effectively recognised it was behind the curve on one area: the floor edges.
Around the same time as that Singapore package broke cover on the MCL36, McLaren was starting to realise it was stuck down a cul-de-sac with that specific part of its design for 2023.
Late last summer, the FIA pushed through a rule change raising the floor edges by 15mm to combat the porpoising phenomenon that had emerged with the new regulations.
McLaren was supportive of that change, even though it recognised that the sensitivities of the massive floors would likely mean a significant loss in performance and a big effort to work around that.
What McLaren did not expect was for its existing floor edge design to be exposed as so incompatible with the new, increased height.
"It's very specific to one area," said McLaren technical director James Key when asked by The Race to explain the cause of the development direction change that caused it to miss its aerodynamic targets for the launch car.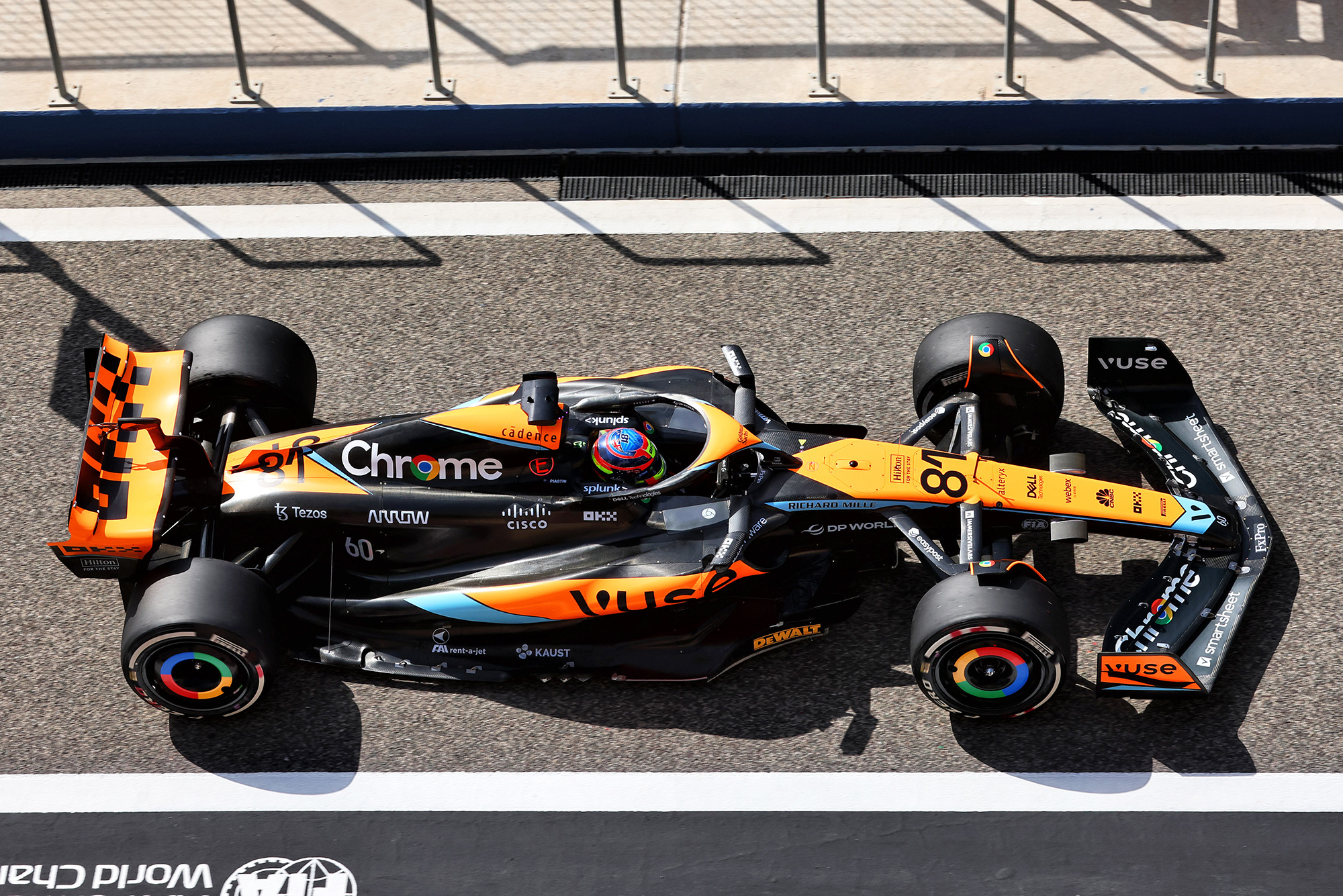 "When we took the 15mm floor step, it actually gave us a much bigger loss than anticipated.
"It seems to have affected different teams in different ways. And to a certain extent it seems to be related to the floor edge geometry that you're running at the time.
"They're all very different if you look at last year, but there were two camps beginning to develop, one which we were in, and one which probably the majority of the teams were in.
"When we took that step it was a really big knock for us. Then trying to recover with what we knew at the time, and this was probably September time, we're thinking 'this is not working, actually we've actually got to change direction entirely with these geometries'.
"Which is a big change because they're very big projects and very complex projects.
"The timing of the reg and the fact that we took a particularly large hit, and then it clearly wasn't going to come back easily, meant we had to change direction quite late.
"That led to a completely refreshed and revamped approach to that area of the car."
This is likely what team boss Andrea Stella has been referencing when he has talked about coming onto certain development ideas too late.
As McLaren went down this new route it quickly found gains relative to its original design. By the time it came to signing off the launch/race one specification, the revised floor was not considered "mature enough".
It was already performing better in simulations but McLaren felt its understanding of everything was not quite as robust as it needed to be.
"We tried to get it for race one, it wasn't mature enough," said Key.
"It performed a bit better but with these floors you've got to maintain stability, good correlation, everything else, to guarantee it's going to work.
"It was a little bit risky for race one."
Key reckons that if McLaren had been onto this four weeks sooner, then it would have started the season with everything on the car as desired.
He called that "frustrating" because the development McLaren is now seeing is "pretty prolific" and "so much higher than what we had".
"It's a bit of a shame," he said. "But we are where we are and we've just got to recover from it."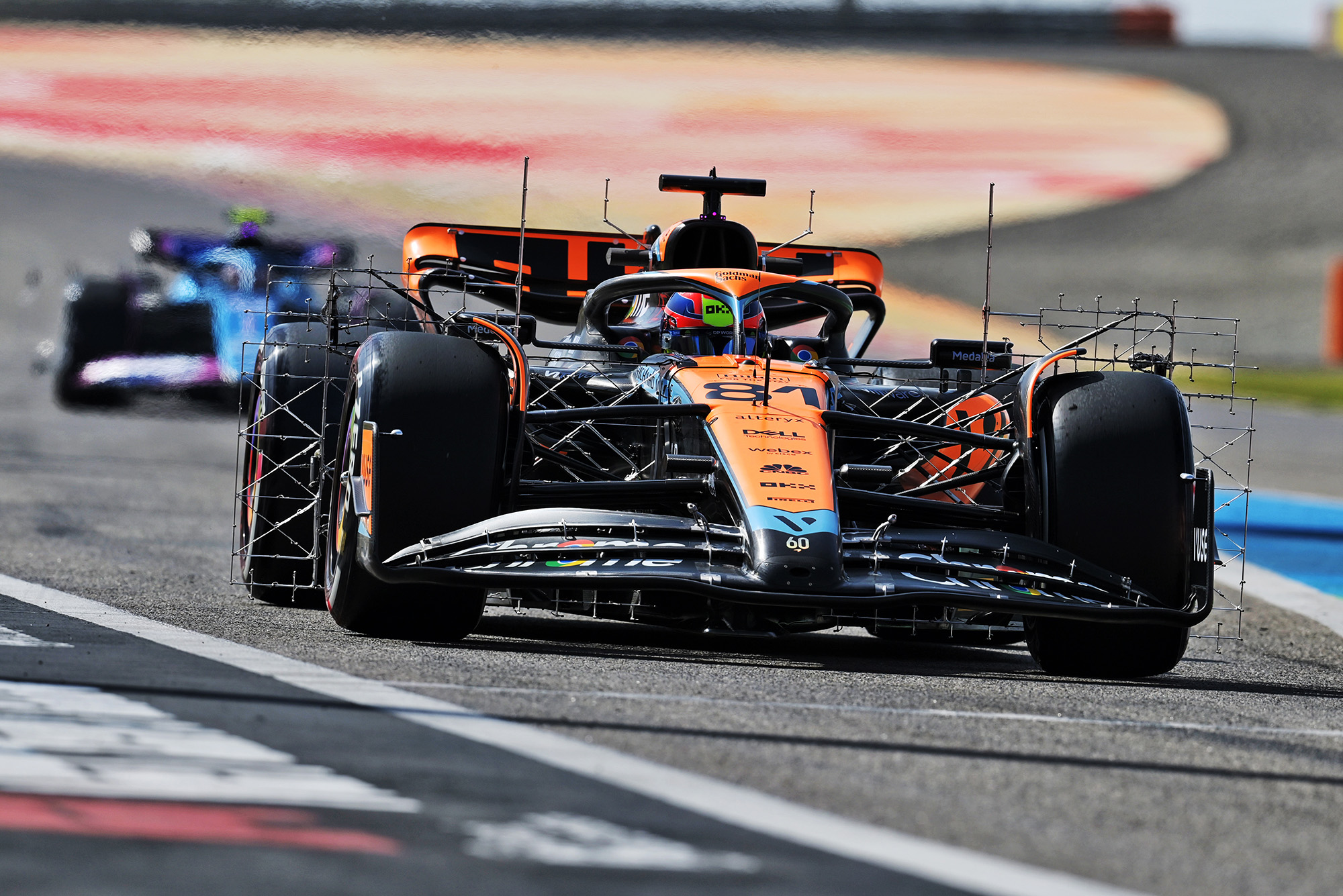 This set of circumstances has made for a painful start to 2023. But the rule change might prove to be a necessary evil.
Even if McLaren's original design may have been reasonably effective without the 15mm change, at some point it would presumably have discovered that the route taken by other teams was more productive.
In other words, McLaren probably needed to wake up to this new floor edge geometry sooner or later.
It could therefore have been saved from wasting even more time, or maybe never even realising the extent of its limitation in this crucial area.
"Certainly there would've been a propensity to continue with what you know," said Key when asked by The Race if the rule change alerted McLaren to a weakness it would otherwise have missed.
"Because that's kind of everything you've got in your armoury at that point.
"It has actually unlocked a few new avenues to us, which does give us more potential.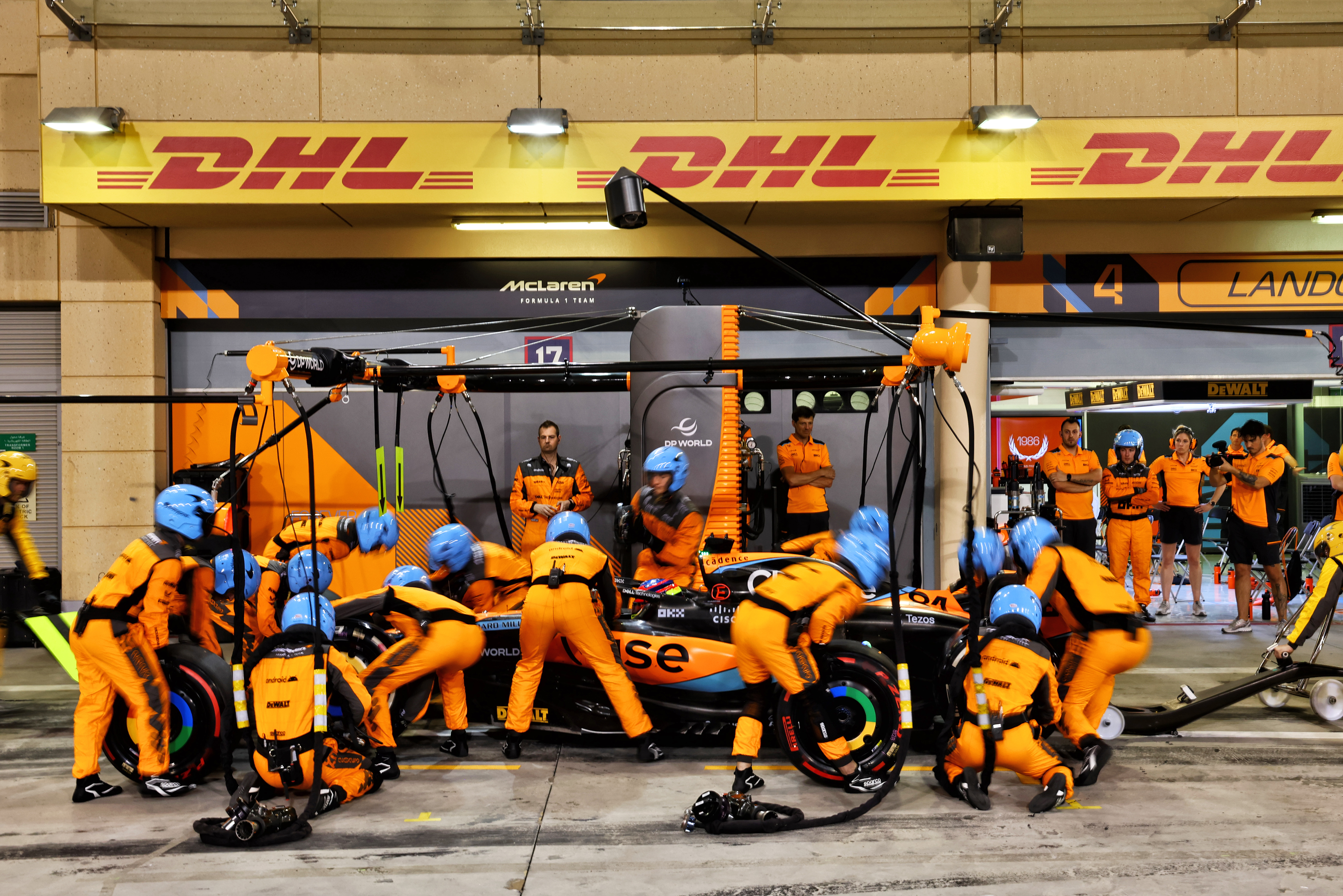 "And what's been really good in the team is we've done a fantastic job with this under a lot of pressure, we've looked at how we go about such developments in quite a fresh way.
"It's not experimental but it's definitely a new approach for us with how we're going about this.
"It seems to be working very effectively. So, let's see how the results on track come as the new iterations appear.
"It's actually opened our eyes to a lot of new possibilities. So, it is a blessing in disguise in that respect."
While waiting for the upgrade to arrive at the fourth race of the season in Azerbaijan, McLaren's focus is on damage limitation. The season opener in Bahrain, where both cars had technical problems while running outside of the points, was a poor start to that.
But the tight-knit nature of the midfield means that McLaren is pretty encouraged by what it saw in Bahrain especially as the track has never been great for its cars, and its race pace was slightly better than expected.
McLaren therefore feels better about its short-term prospects than it did before Bahrain and retains absolute confidence the car will improve by enough to propel it to the front of the midfield at least. Especially as it sees further gains beyond the package it is preparing for Baku, which will be signed off as late as possible, and expects even more progress down the line.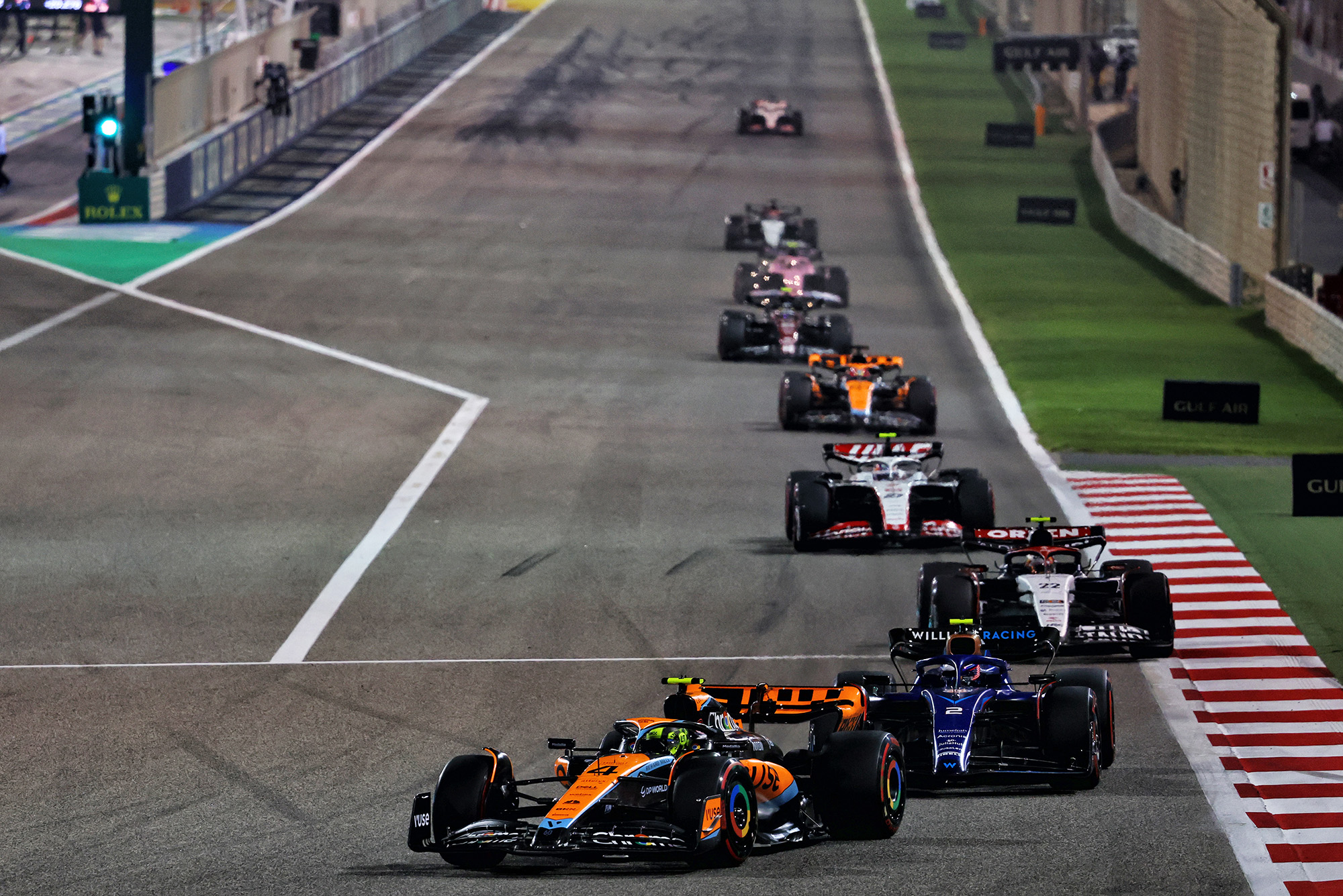 But its rivals are not standing still either, so McLaren is chasing a moving target.
"It is still a work in progress," said Key. "So there is more to come.
"It's not the whole solution by any stretch, it's step one, but it's showing some great promise. It's definitely more performant than where we are now.
"There will need to be further iterations because the development rate is quite high, every area you touch it's kind of responding positively or negatively, which means it's alive.
"There'll be further steps afterwards. But certainly, if we could've started with it, we'd be in better shape for sure."