Red Bull Formula 1 team principal Christian Horner believes Lewis Hamilton owes Alexander Albon an apology for taking him out of a podium fight late in the Austrian Grand Prix.
Albon looked in with a chance of not just a first F1 podium but a maiden victory when he swapped to a fresh set of softs towards the end of the delayed 2020 season opener, and found himself behind the two Mercedes cars – both on harder, more worn tyres and affected by reliability worries – on a late-race restart.
But an attempt to pass Hamilton for second round the outside of the sharp right-hander Turn 4 went awry, as Hamilton seemingly understeered into an already-ahead Albon and sent him spinning out of the points, while saddling Hamilton with a five-second penalty that eventually dropped him down to fourth.
"Alex drove a good, great race," Horner told Sky.
"He didn't deserve that. Five seconds [penalty] doesn't do anything for him."
He subsequently pointed out that it was the second time Hamilton had spun Albon out of a podium position in the last three races, referencing Brazil 2018, and suggested he was "starting to think he's got something in for him", seemingly in jest.
Asked if Albon could've been more patient to get by Hamilton, Horner said: "Yeah, you can say that, but he got the job done.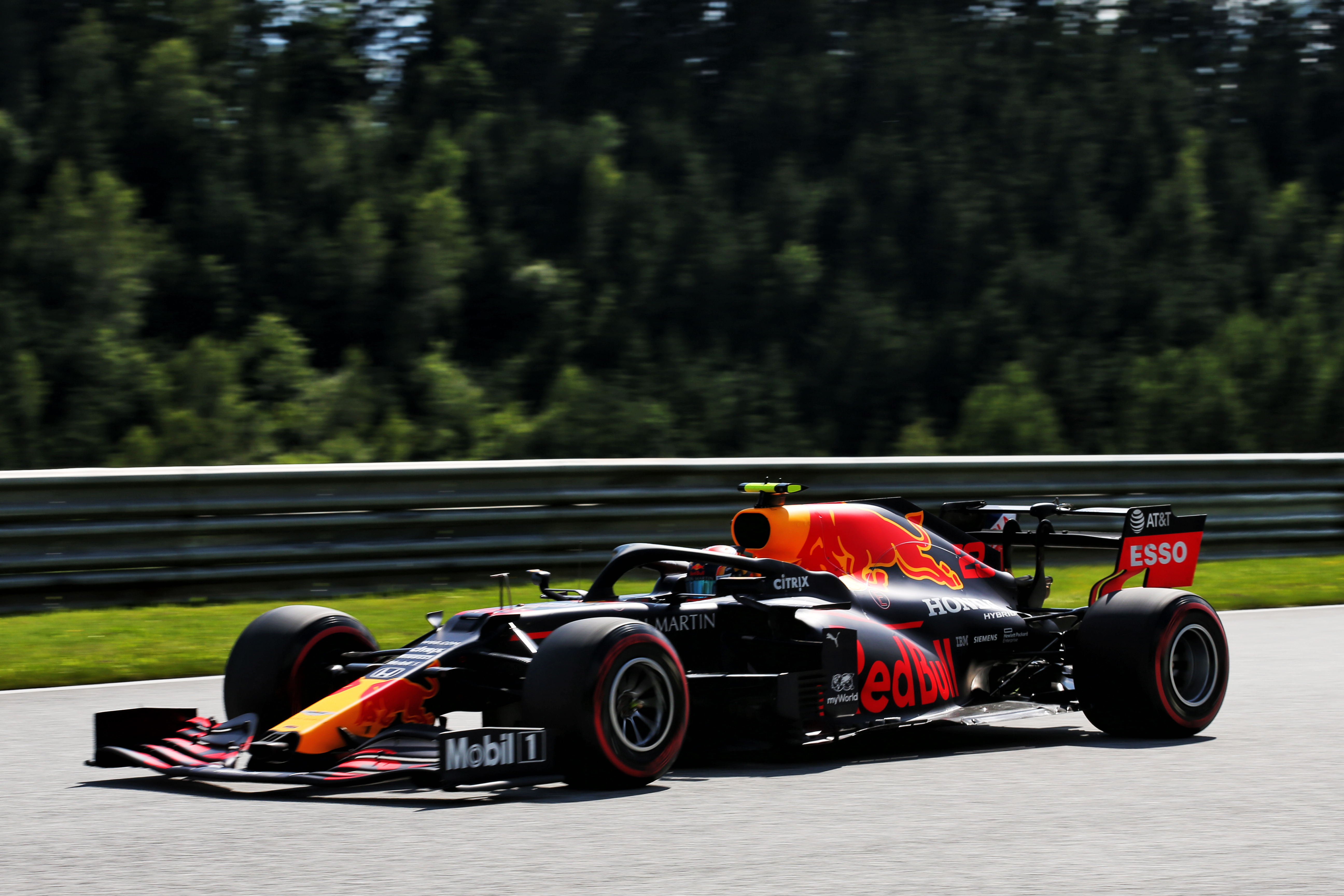 "The pass was made, it wasn't like it was on the entry or whatever. What overtake is safe at the end of the day? I doubt Lewis was going to wave him past.
"We had to use that grip advantage and the grip is in the corners. He'd done that. It was just a misjudgement for Lewis at the end of the day, and it'd be good if he apologised for it."
A dejected but reserved Albon took a similar stance, saying he'd felt the overtake was already done by the time he was clipped by Hamilton.
"I was kind of already focused on Bottas in front, and it was so late, the contact.
"There's always a risk overtaking on the outside, but I gave him as much space as I could. I mean, I was right on the edge [of the track]. I knew, as long as I give him all the space I can give him, it's up to him whether he wants to crash or not."
Hamilton, however, did not directly accept the blame for the collision.
"I can't believe we've come together again, but it really felt like a racing incident. But I'll take whatever penalty they feel I deserve and move forward."