Toto Wolff says Mercedes was fortunate to survive a gearbox issue that "can be an instant kill" and is hopeful of a swift countermeasure after a tense Austrian Grand Prix.
Valtteri Bottas and Lewis Hamilton appeared to be dominating the opening round of the 2020 Formula 1 season when they started to receive warnings from their engineers about a gearbox sensor issue.
The problem had seemingly already ended Lance Stroll's race in the Mercedes-engined Racing Point, and with main challenger Max Verstappen dropping out early Mercedes implored its drivers to be cautious around the aggressive Red Bull Ring circuit to avoid aggravating the problem.
"The situation was pretty serious right away from the start," said Mercedes team boss Wolff.
"We saw it started with issues on Valtteri's car but it was something that can be an instant kill. And then it started on Lewis's car.
"We didn't really know what it was, we know it was somehow linked to vibration and agitation of the car.
"And that's why we advised them very early on, to keep off the kerbs.
"At a certain stage, it looked like we would not finish the race with both cars. So we were trying to really cruise home."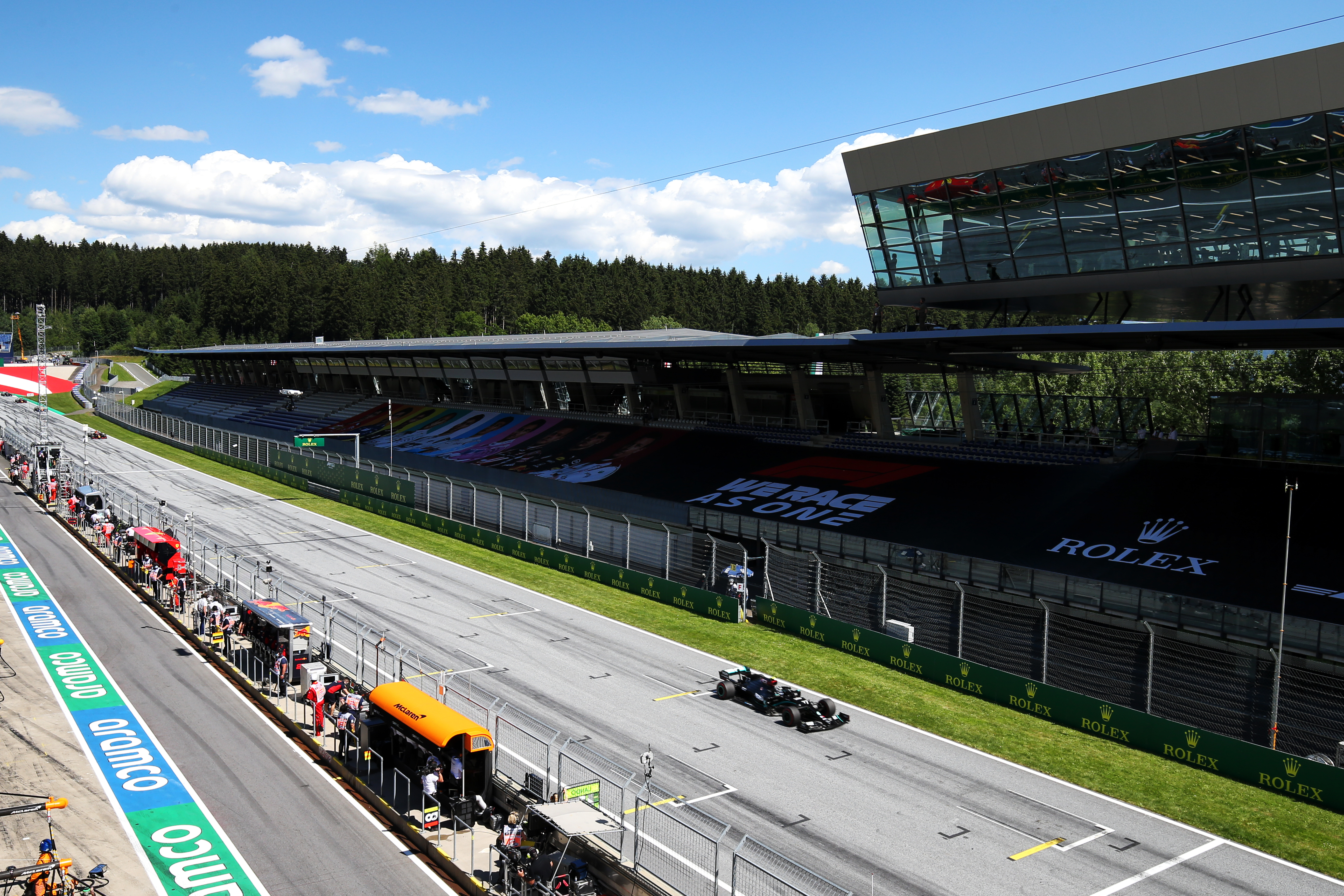 Wolff said the Red Bull Ring layout, which invites drivers to attack kerbs on entry and exit, is the hardest test of a car all season.
He said it was nothing to do with the long break caused by the coronavirus pandemic, which means teams have not run their 2020 cars properly in more than four months since pre-season testing finished.
"I think the reliability issues here come from the kerbs," he said. "It's a great track. But if you run the kerbs too wide, which is within the rules, you damage your suspension.
"So it is a permanent evaluation of the driver how quickly you want to go, how much you want to ride the kerbs.
"And obviously, by nature they want to go as quick as possible and if you do that, you risk a suspension damage of aberrations to the car that can break it."
F1's unique 2020 calendar forced by the coronavirus pandemic means the Red Bull Ring is hosting another grand prix next week.
Wolff expects the trackside reliability team to "solve that problem".
"From what I understand there are solutions that we can at least improve the situation," he said when asked by The Race about the nature of an immediate fix.
"Austria is for sure stressing these parts on the car most in all of the season.
"So if we find a way around protecting the car next weekend we should be fine.
"But I think we have ideas."