Ferrari driver Charles Leclerc hopes Formula 2 championship leader Oscar Piastri gets a Formula 1 drive "very soon".
Piastri has a healthy lead in the F2 standings despite being in his first season in the championship and could clinch a hat-trick of titles after back-to-back crowns in Formula Renault Eurocup and Formula 3.
The 20-year-old would become the third driver to win both F3 and F2 championships as a rookie – after Leclerc and 2022 Mercedes signing George Russell.
However, Piastri has barely been linked to an F1 move next year and it has been widely expected that his fellow Alpine protege and F2 rival Guanyu Zhou will claim the final vacant seat at Alfa Romeo.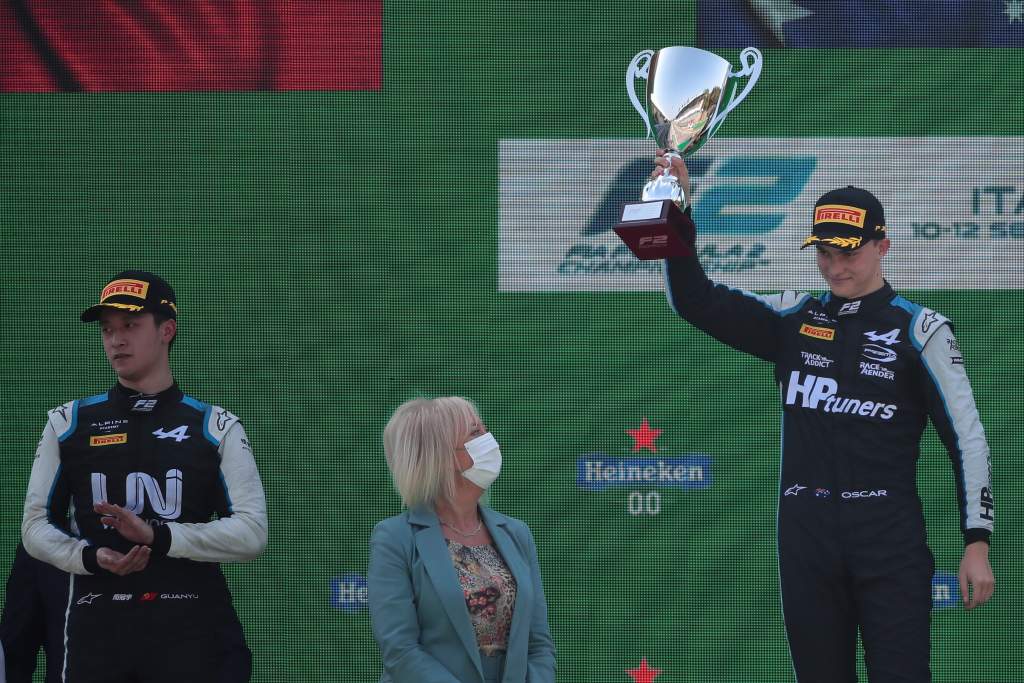 Piastri drives for Leclerc's old F2 team Prema and Leclerc, who still follows F2, gave the Alpine protege a ringing endorsement.
"He is a very, very talented driver," said Leclerc when asked by The Race about Piastri's situation.
"I obviously look at all the F2 races and he's incredibly consistent, always there when he needs to be.
"It is impressive and he definitely has the merit to be in F1.
"I really hope for him [to get a seat] – he should be in F1. So, I really hope he will be very soon."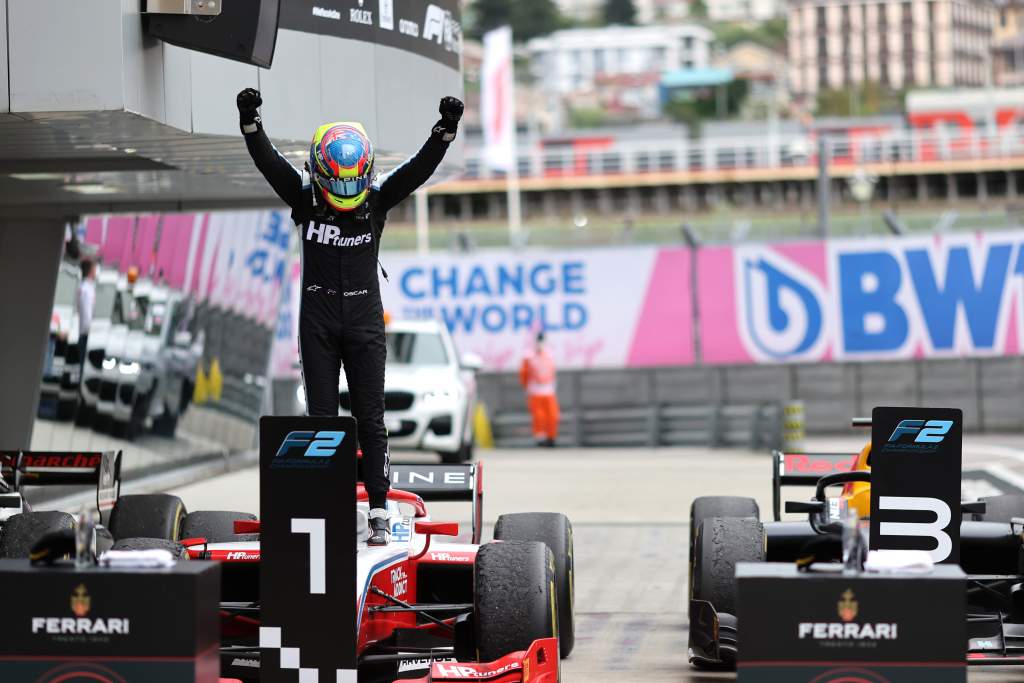 Piastri is one of three contenders for the final Alfa Romeo seat even though he appears to be a clear outsider.
Zhou, who would be the first Chinese driver to race in F1, brings more funding so the decision will come down to the criteria Alfa Romeo makes its choice based on – and it could yet pick current incumbent Antonio Giovinazzi, who Ferrari wants to keep in the team.
Piastri will not be allowed to race in F2 again next year if he wins the title because of the championship's rules.
Last month Piastri said he would not advocate a guaranteed F1 seat for the F2 champion because it would allow drivers to continue racing in F2 until they win the title and result in a less-talented driver taking up a spot on the grid.
Leclerc shared that view and said it is simply down to drivers to prove they have earned a seat, which he reiterated Piastri has.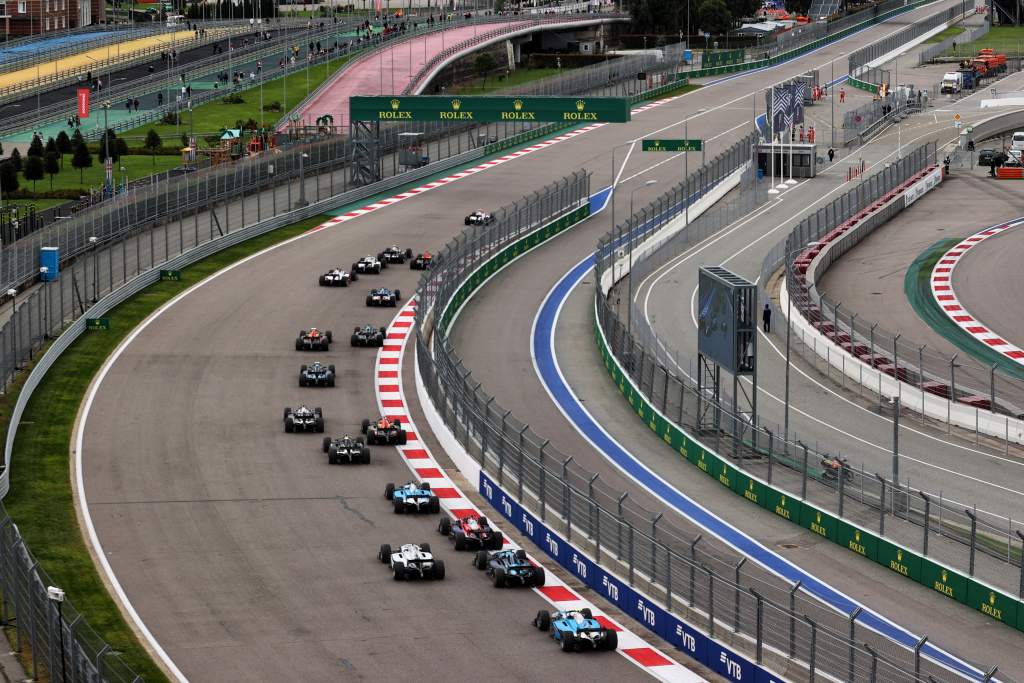 "It is a difficult one," Leclerc admitted. "I wouldn't do it as an automatic move, that you win F2 and you go to F1 because this wouldn't be fair in some cases.
"But it's also pretty clear once a driver deserves it.
"Oscar it's his first year in F2 and [it looks likely] he wins it straight away – that's been the case for other drivers, too.
"I don't think there needs to be a rule for it. It's quite obvious that some F2 winners need to get a seat."
Piastri is likely to get an Alpine reserve role and Friday practice outings if he ends up without a race drive in 2022.
F1 will introduce mandatory running for young drivers in certain FP1 sessions next year, a move Leclerc is in favour of.
He made his F1 debut taking part in Friday practice for the Haas team back in 2016.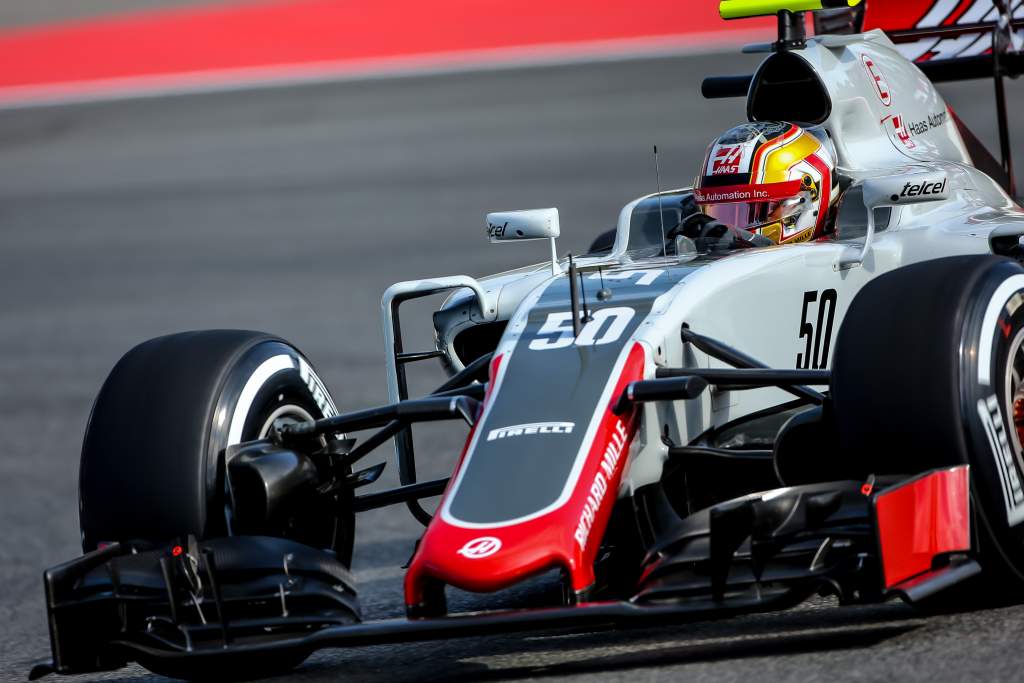 "As a Formula 1 driver now it is not ideal in my position but on the other hand it's great to give the chance to young drivers to show what they are capable of," said Leclerc.
"And also for the teams to have a bit more trust whenever they put a young driver in because they have got more samples of him in a car.
"This is great for everyone. I am happy that this change is coming."