Ferrari wants Antonio Giovinazzi to retain his seat in Formula 1 next season but "cannot influence" Alfa Romeo's decision of who should partner Valtteri Bottas in 2022.
Bottas's impending move from Mercedes to Alfa Romeo means only one seat is free at the Sauber-run team, which has indicated it is willing to field an entirely new line-up next year with Kimi Raikkonen's retiring.
Ferrari driver Giovinazzi has raced for Alfa Romeo since 2019 but is out of contract and in a fight to retain his seat.
Alpine protege and Formula 2 racer Guanyu Zhou, who has significant financial backing, is the main contender to take the drive.
In the past Alfa Romeo's position as a Ferrari-powered team plus the commercial appeal of having an Italian driver have aided Giovinazzi's cause but under the terms of Sauber's fresh Alfa Romeo deal, Sauber has complete independence over its second seat for the first time.
Ferrari team boss Mattia Binotto, who has previously claimed engine suppliers should not interfere with their customers' driver choices, says his company has "not really much" say in what the Alfa Romeo team will decide.
"That's really a choice of the team," Binotto said.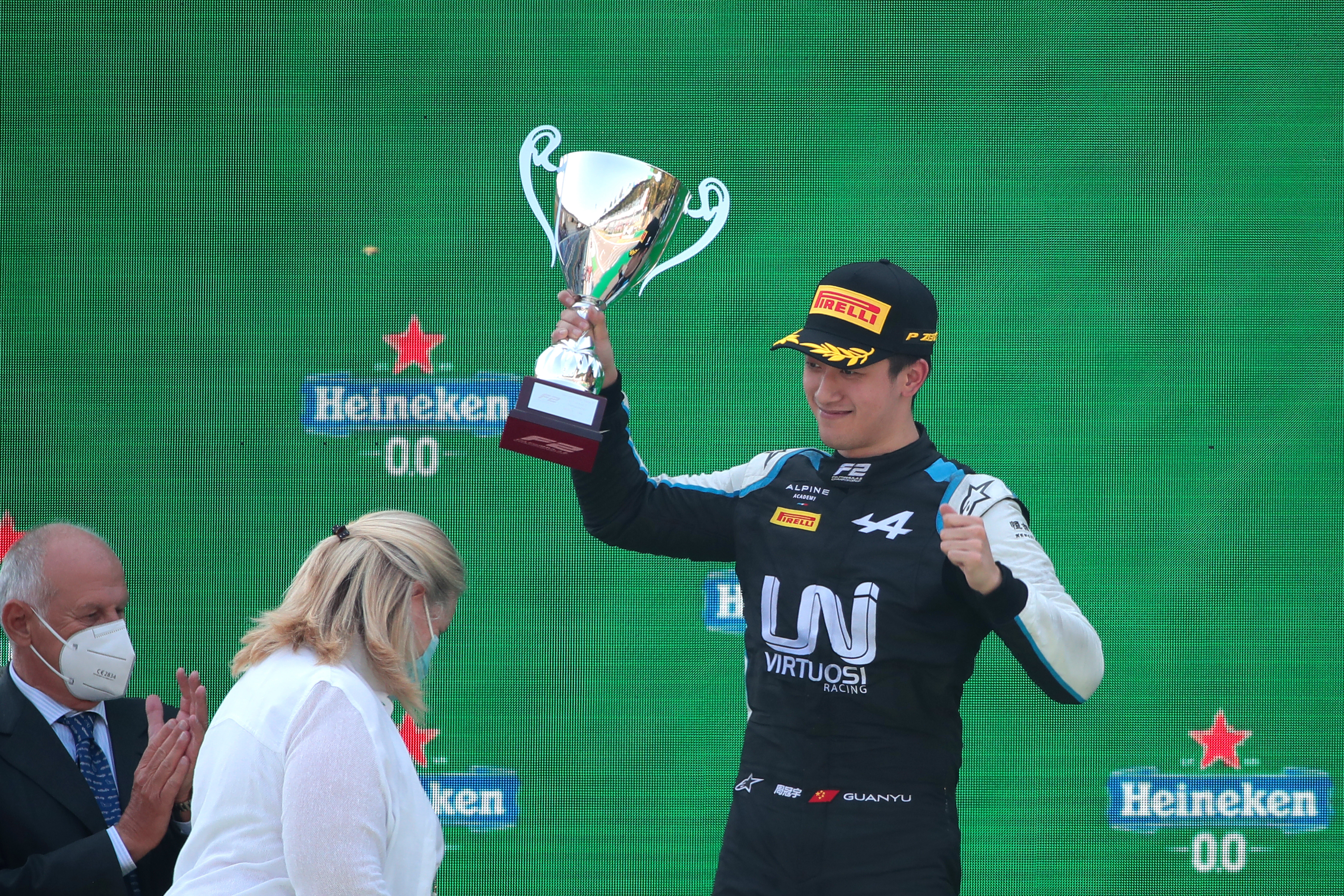 "The team is really independent on the choice of their driver, which is important for us as well.
"Antonio, he's our reserve driver, he's an Italian driver, he's part of the Ferrari family, he's a Ferrari driver.
"For us it will be great to have him still driving next year. We believe that he is a good driver and he deserves to have a seat next year.
"But cannot influence the team's decision. As power unit supplier, I think we are always evaluating the collaboration, the partnership with team.
"And obviously the driver choice is part of the evaluation."
Though it is unclear what Binotto meant exactly with that final line, it indicates that Ferrari would look more favourably on its Alfa Romeo tie-up if it were to continue fielding a Ferrari-backed driver.
The threat of Giovinazzi losing his seat is so real that Italy's governing body of motorsport has even indicated the country's government should be willing to contribute funding for him to keep his drive.
Prior to Giovinazzi's arrival, Sauber fielded current Ferrari driver Charles Leclerc in his rookie F1 season.
Giovinazzi responded to the speculation around the second Alfa seat with two strong qualifying performances at Zandvoort and Monza but failed to turn either top-10 start into a points finish.
He lost ground on the opening lap in the Dutch Grand Prix and suffered a puncture later on, while at Monza he drove across the run-off at the second chicane and got hit by Ferrari's Carlos Sainz as he rejoined unsafely.
Should Giovinazzi fail to keep his seat in F1 he will likely be kept on at Ferrari in some capacity although he is believed to need a new contract there as well.
Binotto said Ferrari had not yet started discussions about alternative options for 2022.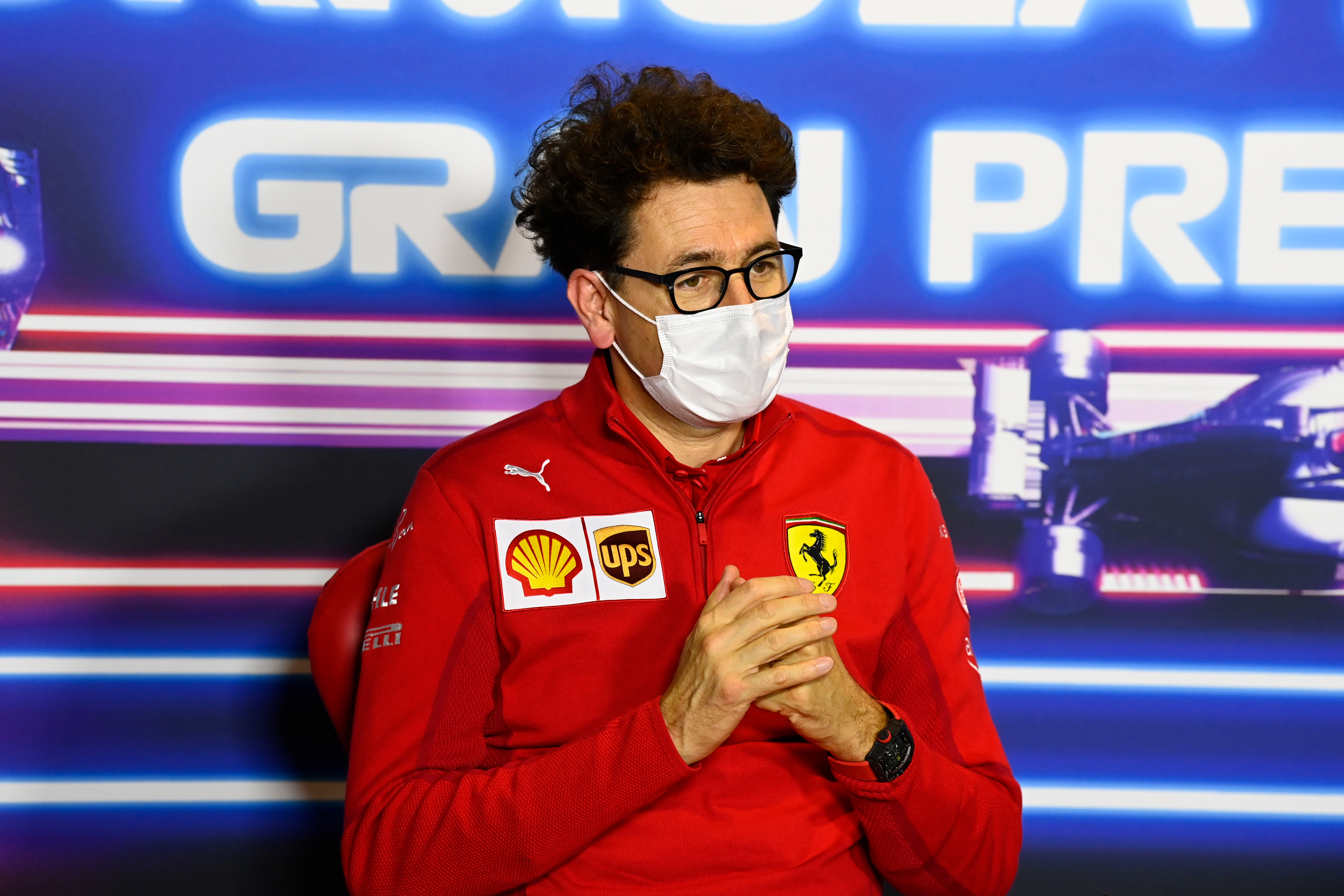 "A lot will depend on what he's willing [to do] and what is Antonio's interest for the future," said Binotto.
"But I think the first efforts should be to try to find a place and a seat in F1 for him and that's where we are fully focused at the moment."
Zhou's candidacy is largely down to his financing. He is a title contender in Formula 2 but is in his third season at that level, having previously spent three seasons racing in the European Formula 3 Championship.
It is believed that Zhou, who is currently trailing fellow Alpine protege and F2 rookie Oscar Piastri in the championship, could bring upwards of £20million to Alfa Romeo if he becomes China's first F1 driver.
"Zhou is doing a good job in F2, for sure he's on the list," Alfa Romeo boss Fred Vasseur admitted at Monza.
"It's not only due to the fact that he's Chinese, that he's a frontrunner in F2. He's won some races and I think every single team in F1 is looking at him."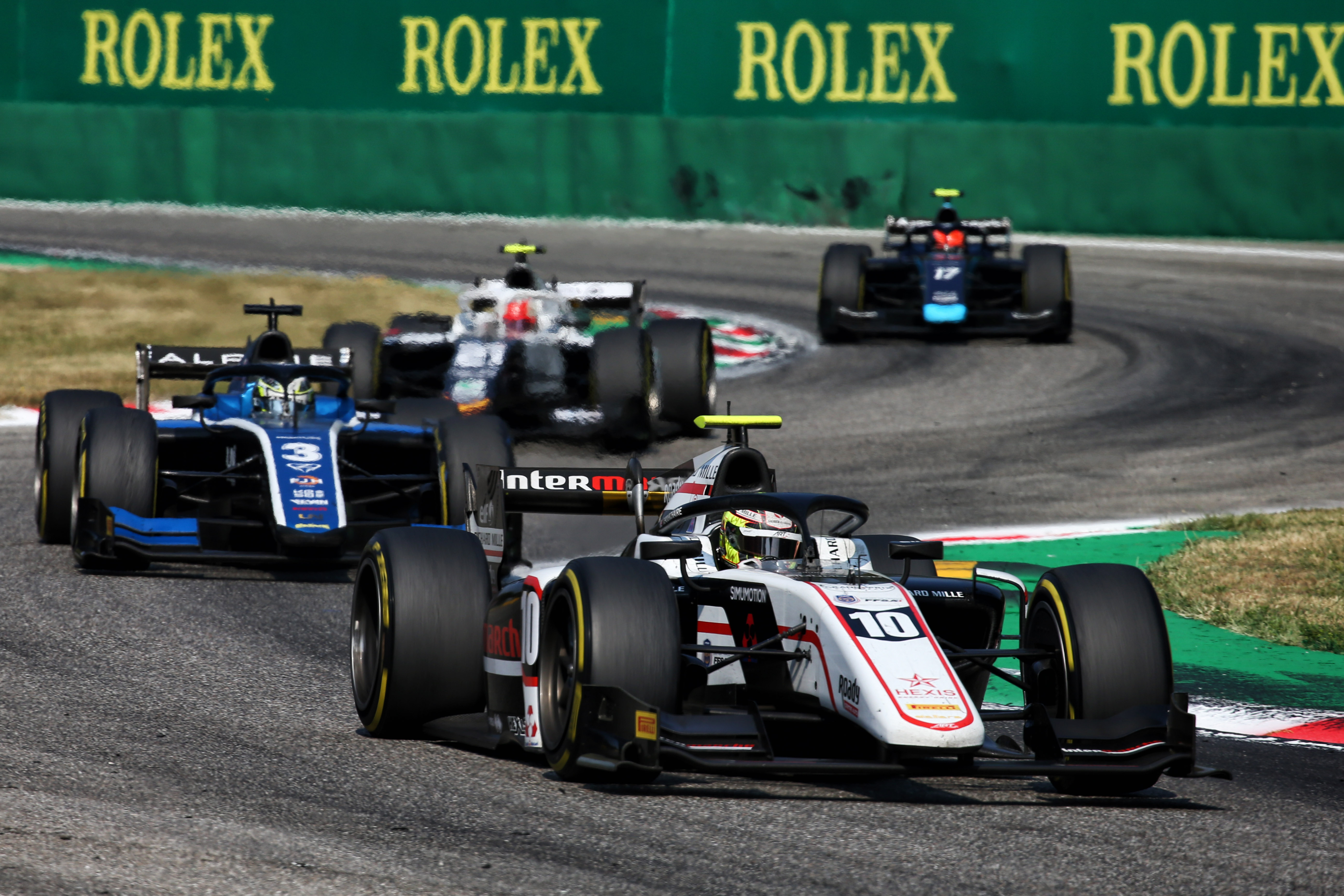 One of the arguments against signing Zhou is that it would likely only be a one-year deal.
Sauber has its own Academy driver, Theo Pourchaire, racing in F2 (above) and the 18-year-old is arguably the most interesting option in the main F1 feeder categories at present.
He has won two races in his rookie F2 season and in the summer completed his first F1 test in a private outing for Alfa Romeo in Hungary.
It is therefore likely that, if 2022 is considered too early for Pourchaire to graduate to F1, he would be in line to drive for Alfa Romeo in 2023.
Asked by The Race if that is the plan and therefore Bottas's 2022 team-mate will only have a one-year deal, Vasseur said: "Let us see who will be the guy alongside Valtteri before discussing the contract!
"Regarding Theo, he is doing a good job, he did two huge performances – in Monaco was a good one for me, but also Silverstone.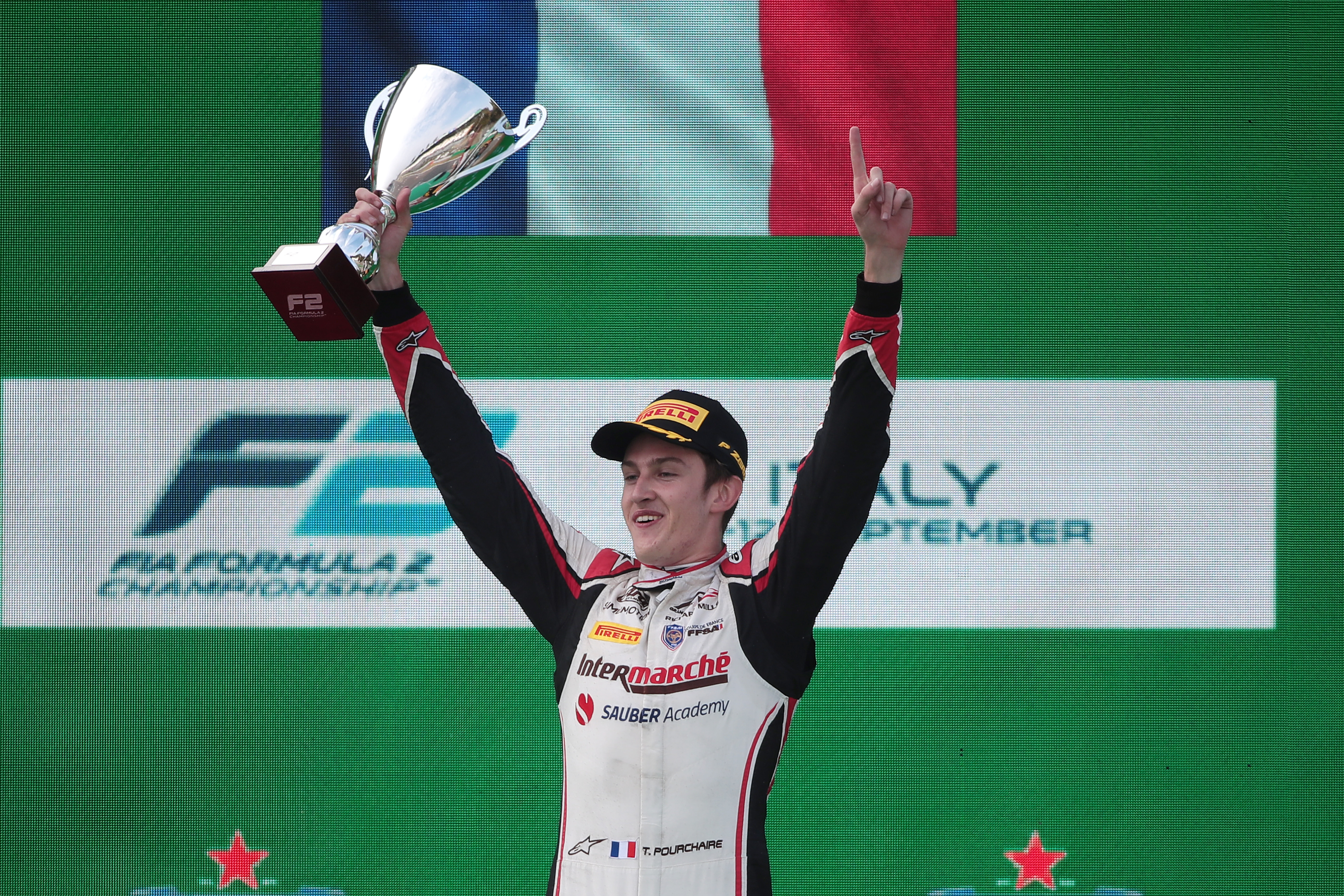 "We have to let Theo have time to improve and to build up not only the pace because he has the speed but all the education around this. He was 17 two months ago, I hope that he got his driving licence in the summertime! And we have to take time.
"We have a very limited number of places. Next year we have a new car that probably all the teams will have or could have reliability issues, which means that we could arrive in Bahrain with very low mileage.
"We have to consider this also and for the drivers it's never easy. It's a challenge but we have to give them time for this."