Lewis Hamilton wants to start the delayed Formula 1 season as if he and his Mercedes team have been in competition this whole time, despite expecting to be "rusty as hell" for the first grand prix.
Like all motorsport championships, the 2020 F1 season has been delayed amid the coronavirus pandemic, with drivers not having driven the cars since the final pre-season test at the end of March – and having not raced competitively in F1 since the Abu Dhabi Grand Prix on December 1 last year.
F1 has drafted a provisional calendar for when the season resumes in July, beginning with two races at the Red Bull Ring in Austria on July 5, which under normal circumstances should have marked the 11th race of 2020.
Once the season gets started, the races will run in quick succession to one another in an attempt to fit as many grands prix as possible into the truncated calendar so that F1 can hit its target of 17-18 races in 2020.
F1 teams have warned that they will need between three and five weeks' notice prior to the season beginning to get operations back to normal after the enforced break, where they have all had to observe a mandatory shutdown period.
Hamilton has previously spoken about how he has used the unprecedented hiatus to improve his fitness and recuperate and recharge for the lengthiest period of time in his F1 career, but has now stressed the importance of him and the Mercedes team being technically prepared enough to hit the ground running in Spielberg.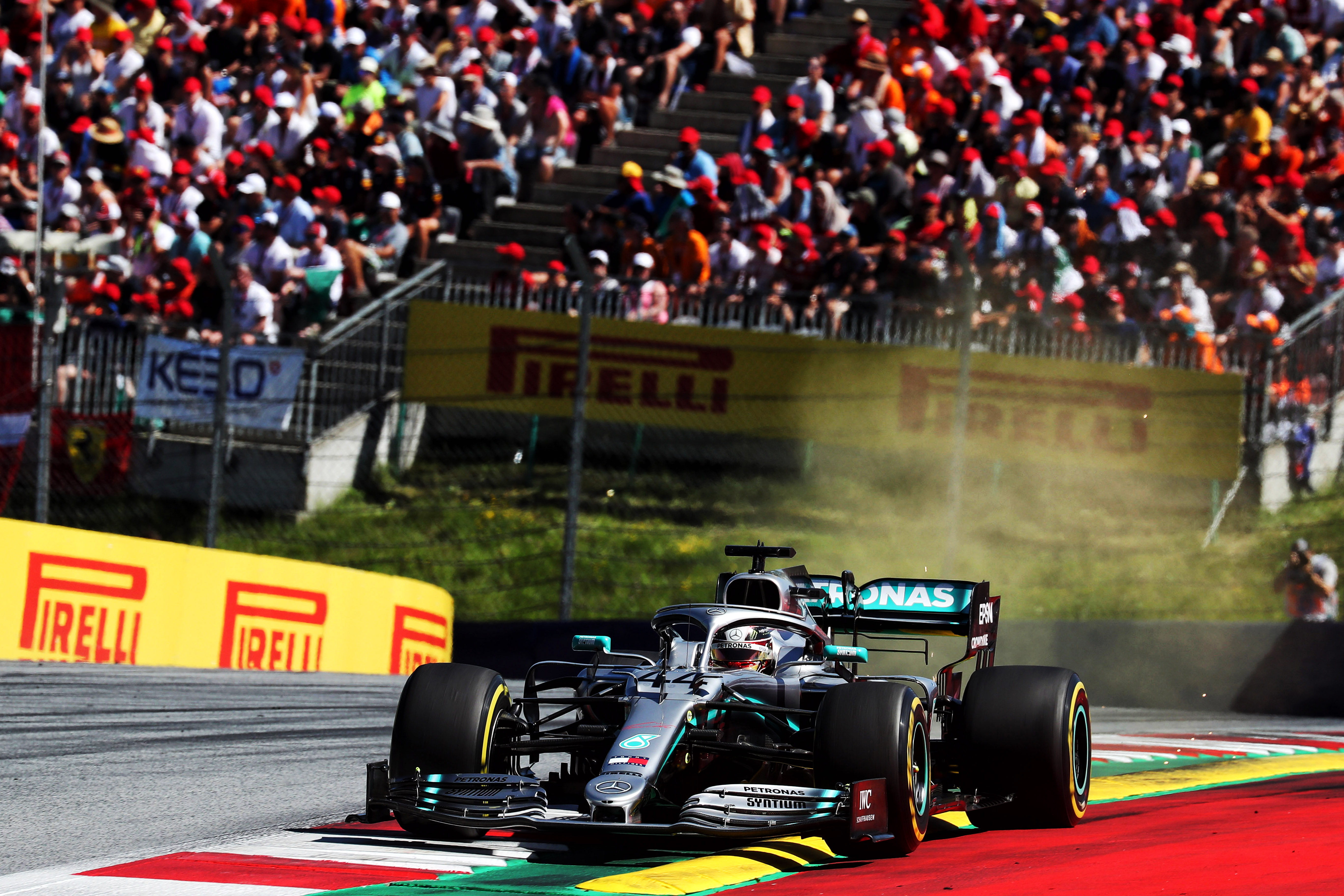 "I do hope to come back better, but we're going to get in the car and we're going to probably have Friday practice and we're all going to be rusty as hell," said Hamilton.
"It'll be really interesting to see how we hit the ground running. But I've been on the phone with my team, speaking to Bono [engineer Pete Bonnington], speaking to James [Vowles], and trying to discuss with them a plan."
Part of that plan is using a simulator to prepare for the races ahead, but Hamilton will need to relocate in order to make use of that, having spent isolation abroad.
"I want to arrive and I think we all need to make sure that we arrive utilising the tools we have. I probably will get in the simulator, which I don't really always love," Hamilton said.
"But utilising those tools to make sure that when we come to that first race, we hit the ground running ready as if we've not missed any of these races.
"I was like, 'how can we arrive in Austria as if that is the [11th] race'? How can we arrive there like we've already done [10] races. That's a real challenge. I don't know if we're going to be able to do it. But that's a good goal to have."
Other drivers have been prominent in simracing amid the break, whereas Hamilton hasn't, but he doesn't see that as a negative in his preparation for the season to begin.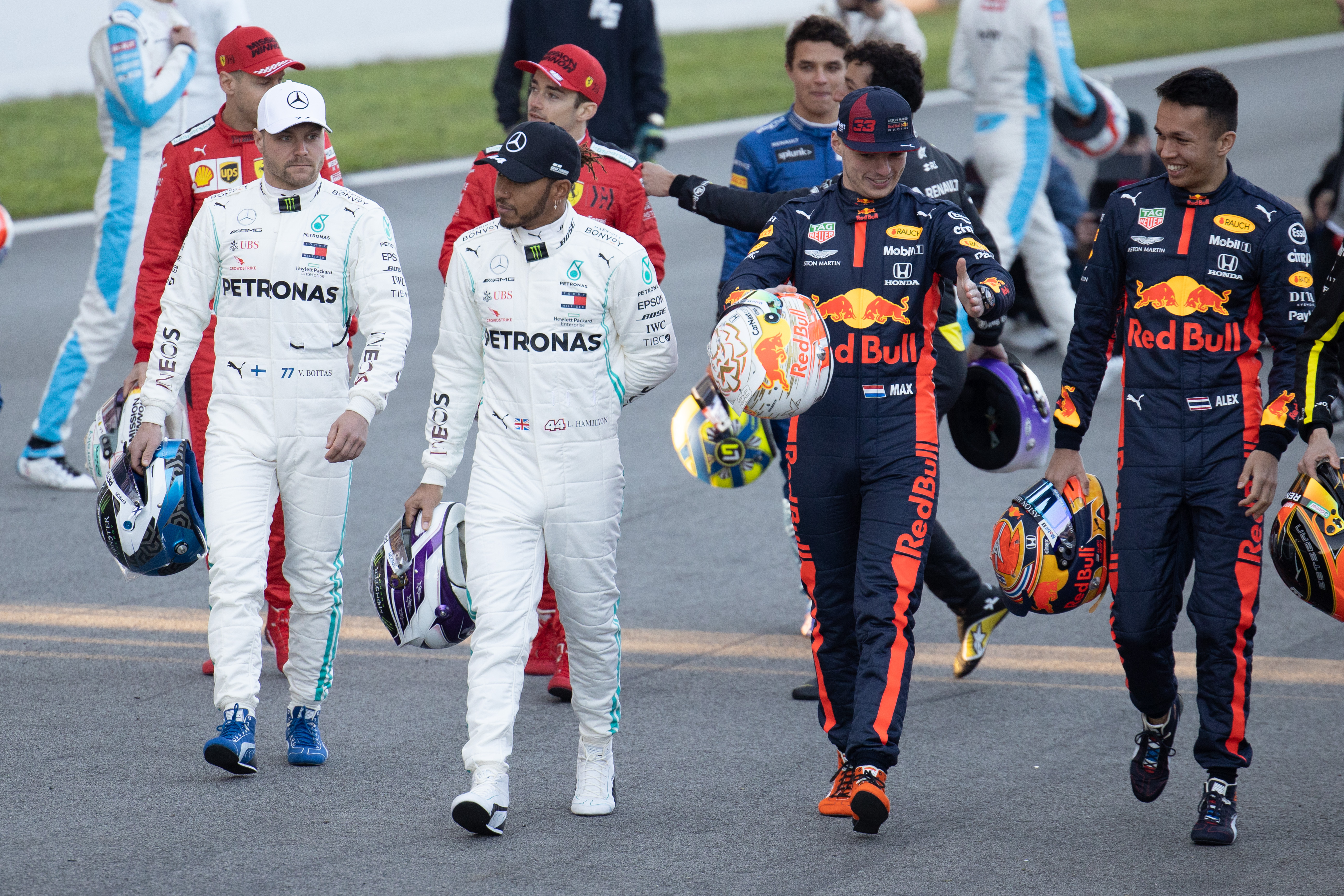 "I don't think about the other drivers. I hope they're all well. I've been in touch with a couple of them and we're in the same boat generally.
"But I don't think of them in terms of motivation or anything like that. I've never struggled for motivation in the sense of being competitive. I can't control what they're doing.
"And there's no point worrying or thinking about what they may or may not be doing. All I can do is try and focus inwards and try to focus on being the best that I can be. What is my potential? How can I be more positive? How can I have more energy? How can I be healthy? How can I be a better person to be around, a better person to work with?
"I think about all these kinds of things, I messaged some people that I work with, tried to get a bit of feedback about that kind of stuff.
"How can we implement a better way, a better process? How can I help you be better?
"Ultimately I think that's what being a champion and being a team player is all about."