Lewis Hamilton expects to return to Formula 1 action "fresher and healthier than ever" thanks to having had several months off for the first time in his career.
F1 has been on hold due to the coronavirus pandemic, but hopes to return to action at the start of July in Austria.
Hamilton, who has been working with physio Angela Cullen while in isolation, is 35 and thus entering the twilight years of his grand prix career.
But while logic dictates the early-2020 cancellations will have cost him a few extra races before his retirement, the seven-time F1 champion has seen a positive side as well.
"It's been a good period of time for my body and mind and soul and spirit," Hamilton said in a video released by Mercedes.
"I know there's so many people out there that are struggling. I've not been on social media a lot either. I'm just really trying to pull away from it for a moment and give it a bit of breathing space.
"Just re-centre, re-align, make sure that when I get the call that we're going to be racing, I'm ready to go.
"I'm just trying to take this time to focus on making sure my body is as strong as it can be. I've got a few more years to push out in Formula 1, so I need to make sure that I'm in the best shape I can possibly be."
The reigning world champion suggested this is the first time he's spent as much as six weeks in the same place for a long while, giving him the chance to refresh himself.
"There have been times, probably, in the past five years or so that I thought to myself 'it would be good for my body and for my mind to take the rest for a year'," said Hamilton in a different Merdedes video.
"But you can't step away. I don't think that for an athlete that's in their prime that it's ever a good thing to step away for a year and then come back.
"Technology moves so fast at such a rate, you need to stay on top of this car and what is the development. To take a sabbatical is just not on the cards.
"But we've been handed a part-sabbatical, which I'm enjoying. I feel fresher and healthier than I've ever been."
Hamilton has also devoted time to finessing his training to work on areas that might be neglected during the season.
As well as maintaining his pre-lockdown condition, this means Hamilton has been able to work on what he calls some of the "boring" work.
"I think my weight's probably stayed around the same," said Hamilton.
"Having this time gives you more time to focus on things, on the areas of weakness. So, there's tedious things like calf muscles, and doing calf exercises, which is not exciting, good exercises.
"Glute exercises – which, again, are quite boring but all really important because ultimately, over time, your body forms into a shape and into a pattern.
"When you go to the gym, often you work out the big muscles, but not necessarily the small ones in between. So really trying to get in deep and really try to refine my body and just trying to find the next level, how I can get fitter than I was.
"This has been a real decent time to be able to focus on trying to improve in other areas."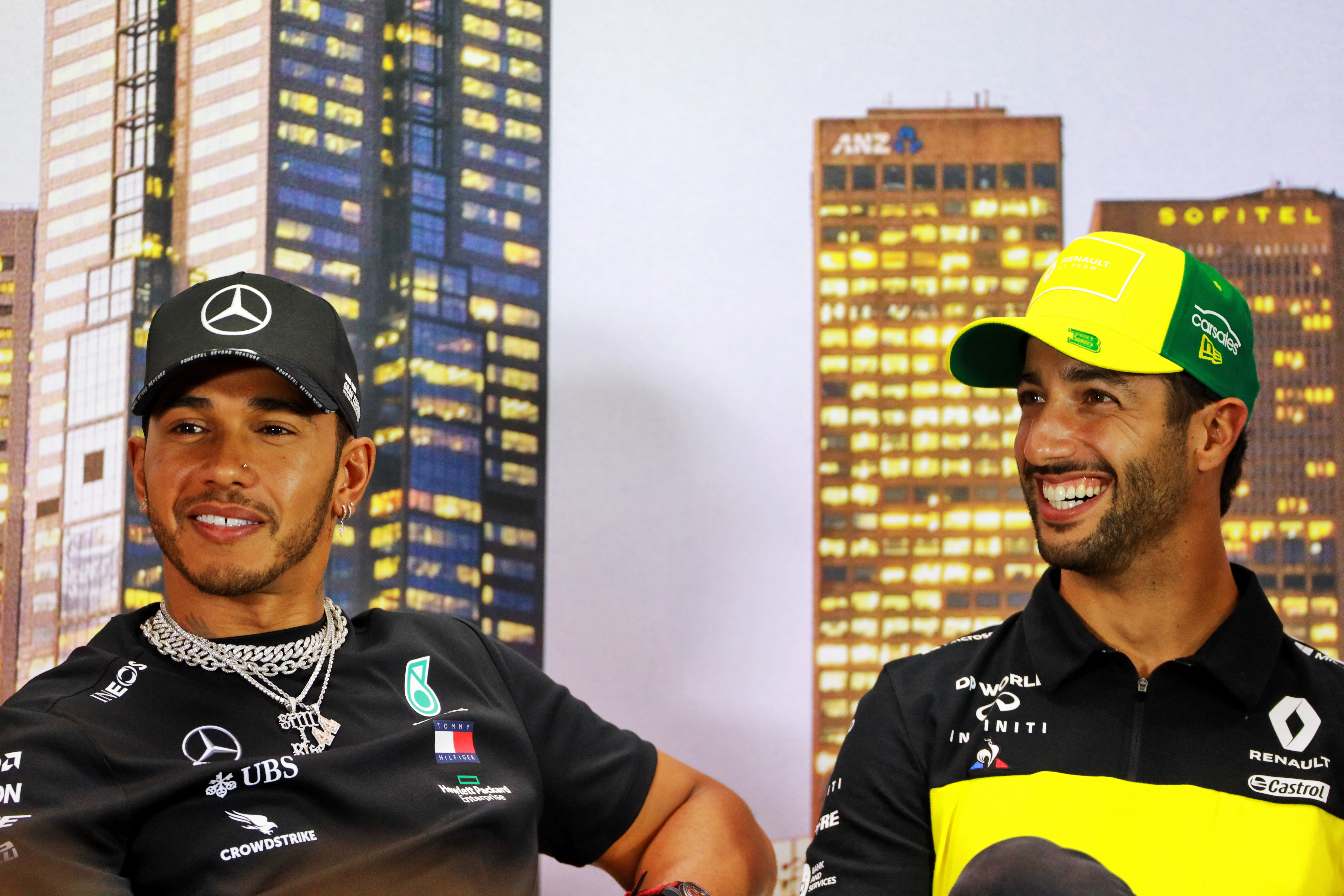 Daniel Ricciardo has also talked of the potential benefits of the break to his career, suggesting it might increase his longevity.
"It's just nice to have that time," said Ricciardo in an interview with BBC Radio 5 Live's 'The Guest List' programme.
"Part of it is the training and being able to have had this amount [of time] to condition my body.
"The icing on the cake of that as well, we haven't been jumping timezones, we haven't been in pressurised cabins, three days a week up in the air. The benefit's going to be really, really nice.
"Because it's so unique, I think it was really important to maximise this and, who knows, it might give me a bit more longevity as well in my career."