In a different world with just a few decimal points of a millimetre in his favour, Lewis Hamilton would be heading to Formula 1's Mexican Grand Prix chasing down an unlikely achievement.
Finishing second to runaway points leader Max Verstappen in both the sprint and grand prix in the United States last weekend meant Hamilton's gap to the dominant champion was a whopping 247 points. But the other Red Bull of Sergio Perez was just 19 in front…
The big margins are a testament to Verstappen's own performance and, of course, the quality of his Red Bull. But they also tell a simple story about just how far adrift Perez is of what his car has been capable of.
And that, combined with Hamilton having a very strong season for the most part, had afforded Hamilton the possibility he might actually snatch second.
There have been times this season when that would have been a pipe dream. And given the advantage the Red Bull has had, at least in Verstappen's hands, it has been impressive that Hamilton not only stayed in contention for second but actually built the momentum to make it a genuine possibility.
An Austin disqualification for his Mercedes failing a post-race plank wear check changed things. Now Hamilton sits 39 points adrift of Perez, and the prospect of overhauling him and splitting the Red Bulls seems quite bleak again.
Hamilton had chipped away gamely but with only four races left it will take a big swing: not impossible, but it's clearly shifted back in Perez's favour.
Perez wasn't stunning in Austin but was more competitive than in recent events and Red Bull's edge remains, despite Mercedes enjoying an effective upgrade last weekend.
Ultimately, a driver with seven world titles to his name and a record number of poles and wins, and a clear eye on 2024 with Mercedes promising big car changes, has had bigger things to worry about than finishing runner-up for what would be a fourth time.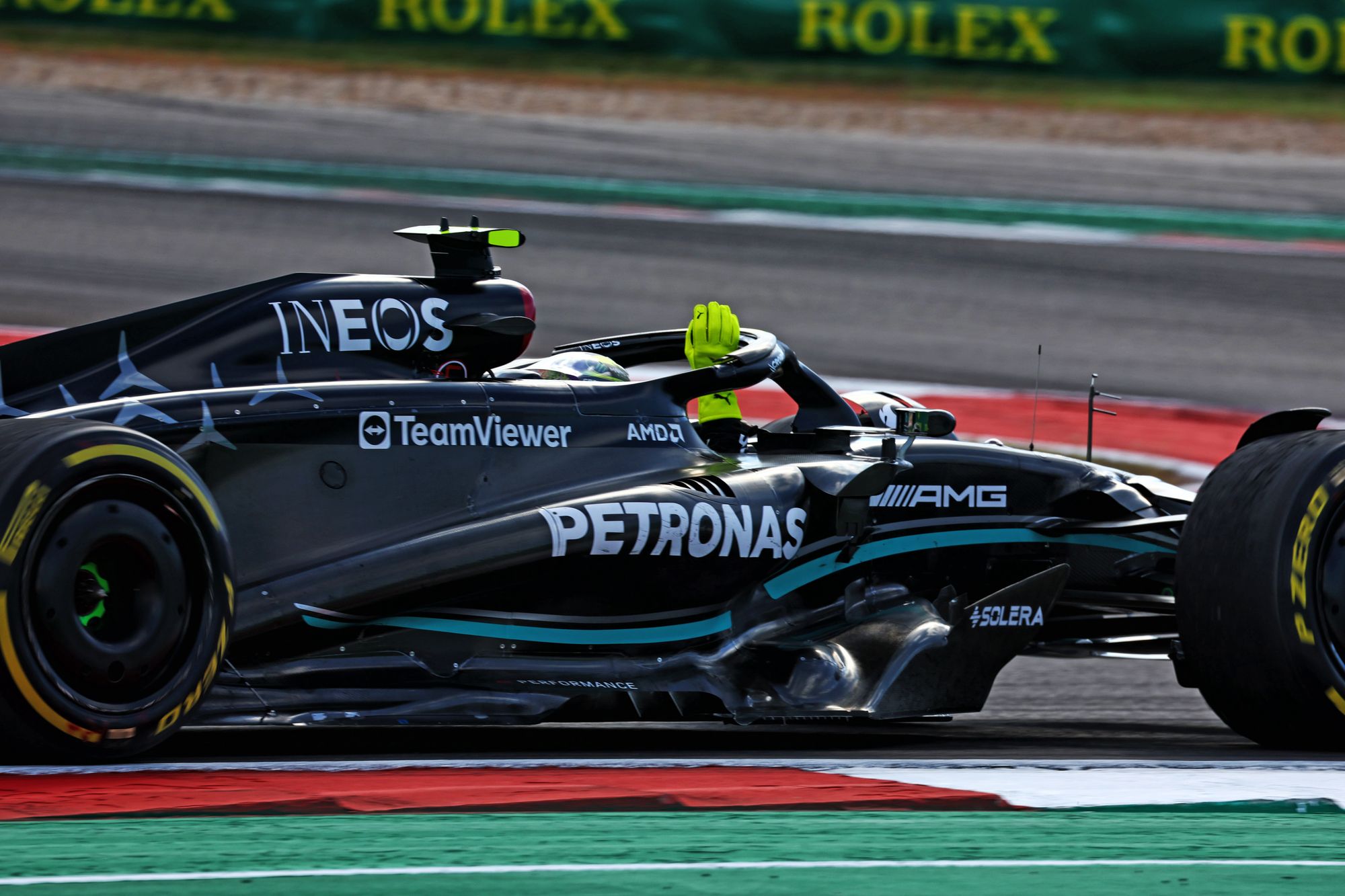 But the previous three times Hamilton's done this, it's been while missing out on the championship himself. He has not had a conventional underdog second place before - his outstanding rookie season was so good that he was an out-and-out contender and should have been world champion, so that's not quite the same as having barely the second-best car.
The point is, while Hamilton's public goal has been to secure second in the constructors' championship for Mercedes, second for himself would have been a nice personal achievement as well, especially in the context of a difficult couple of seasons in this new rules era. And it would be the kind of result that helps frame the quality of this season, one in which Hamilton has performed to a very high level.
While the disqualification is now an obvious, big swing against Hamilton and a factor outside of his control it would be remiss not to point out it was preceded by a "big mistake" of his own in Qatar. The pace of the Mercedes there - Hamilton still thinks that was a good chance to win - and Perez having a woeful weekend meant a lot of points went begging.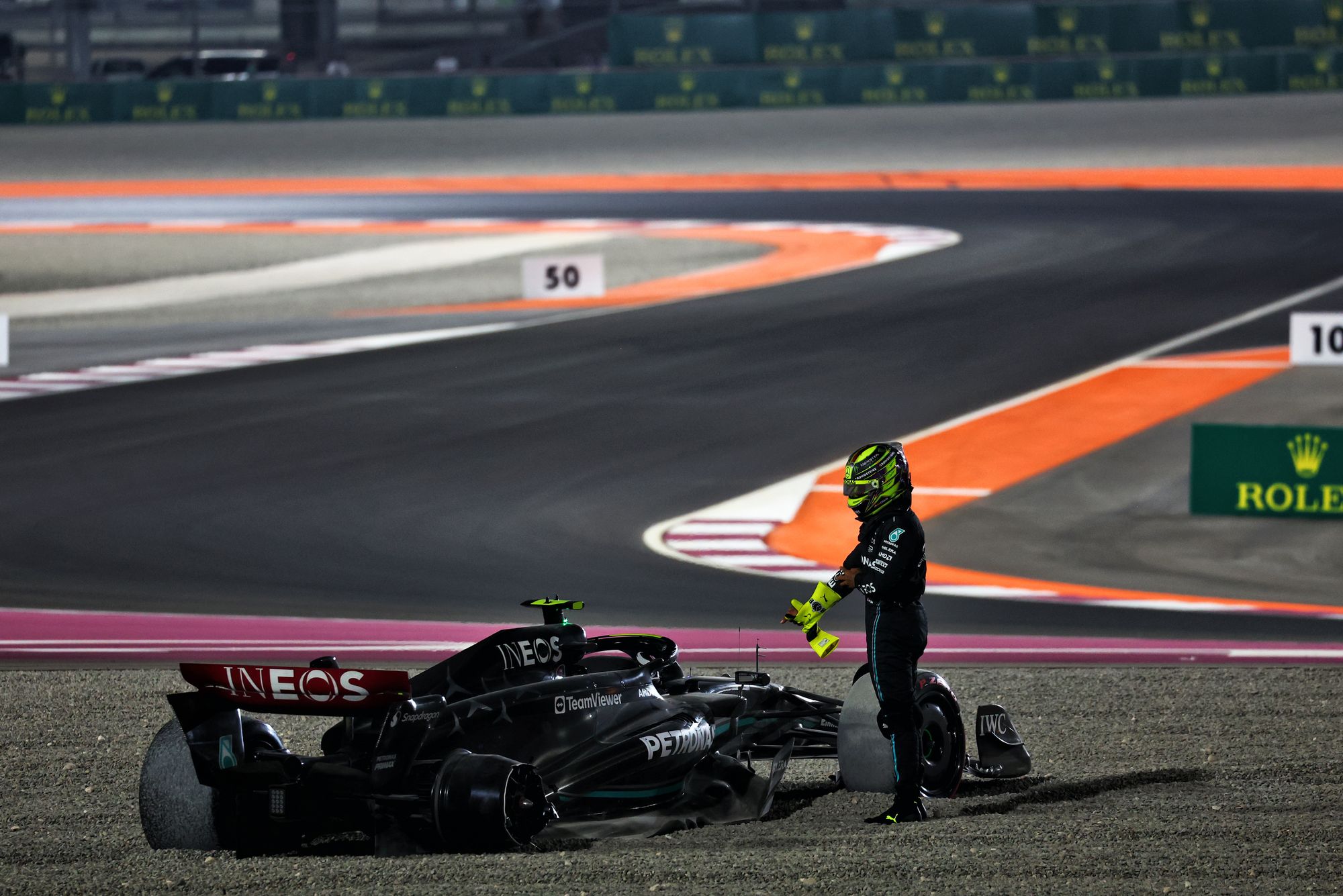 Hamilton was still thinking about that error last weekend. He said after the Austin race he "really felt like I let the team down so much" and said it required a "real deep process" to rebound as emphatically as he had done.
The fact Hamilton fumbled a big opportunity was arguably rendered irrelevant when he followed it up with an excellent race weekend (while Perez's was again more understated) and slashed the points deficit immediately anyway. Now what happened in Qatar looks more costly again, but such ups and downs are easy to view in isolation when a season is made up of so many sliding door moments.
There has been the odd mistake, and Hamilton has had his tough moments in a capricious car, but judge the season as a whole and it has generally been of a familiar Hamilton vintage: relentlessly effective.
The reward for that is Mercedes' constructors' championship position and the fact that Hamilton at least remains on course to be the leading non-Red Bull driver. To go one better and split the Red Bulls, though, now requires overcoming some costly, big points losses with just four races left.
That's an incredibly tall order - especially as Hamilton's rival for second place is still driving the fastest car.