Mercedes and Lewis Hamilton's best weekend of the 2023 Formula 1 season had the worst possible outcome as their strongest challenge to Red Bull and Max Verstappen yet ended in disqualification.
A rare breach of a near-30-year-old technical rule meant Hamilton was stripped of his second place at the United States Grand Prix a few hours after finishing just a couple of seconds behind Verstappen in an upgraded Mercedes.
It put an obvious dampener on Mercedes' most competitive showing of the year. And there were already a few factors behind dominant world champion Verstappen being challenged so unusually closely - being out of position on the grid and having some brake issues in the race, for example.
So maybe the circumstances had overstated just how much better the upgraded W14 was relative to the all-conquering RB19. And understandably some onlookers were left wondering if the disqualification should impact how the Mercedes floor upgrade should be viewed as well - whether that's how it may have played a part in the disqualification, or just how much the performance could have been influenced by running so low as to induce illegal amounts of wear.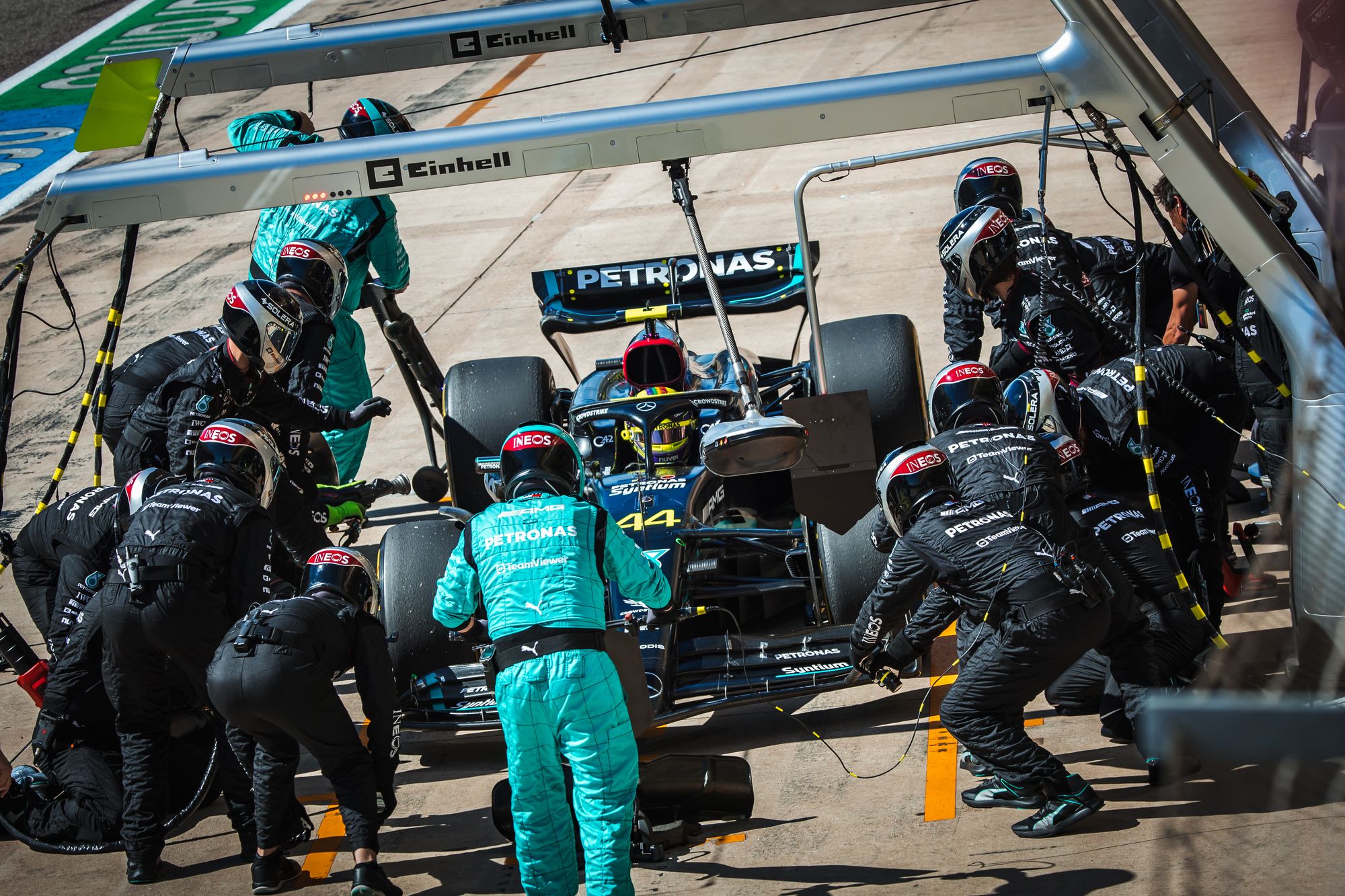 As Mark Reilly from The Race Members' Club commented on this article explaining the post-race disqualifications, the circumstance for Hamilton to almost beat a Red Bull required Verstappen to start back in sixth, have issues with his brakes, and Mercedes to have an illegal car.
That is obviously a slightly oversimplified framing of the situation but does neatly sum up how it can be interpreted.
The upgrade in question was to the floor, with the leading edge raised to further load the outboard fence on the tunnel inlets, which in turn should improve airflow quality to the rear of the car. The floor edge wing also features enhanced camber, increasing the local load there and helping accelerate the flow through the tunnels.
As Edd Straw has already explained in his piece, while it is possible the upgrade was a factor in the plank wearing to an illegal extent, realistically it's not a substantial enough change on its own - an assertion supported by Charles Leclerc's upgrade-less Ferrari also being disqualified. And though there may well be some performance gains from the excessive wear, quantifying them or proving them is almost impossible, and they are likely to be negligible at most.
Furthermore, Mercedes' initial response after Hamilton lost his result made it quite clear that the enthusiasm around the improved W14 remains. Hamilton said being disqualified "doesn't take away from the progress we've made this weekend" while the team is of the opinion that the step will still translate into future races.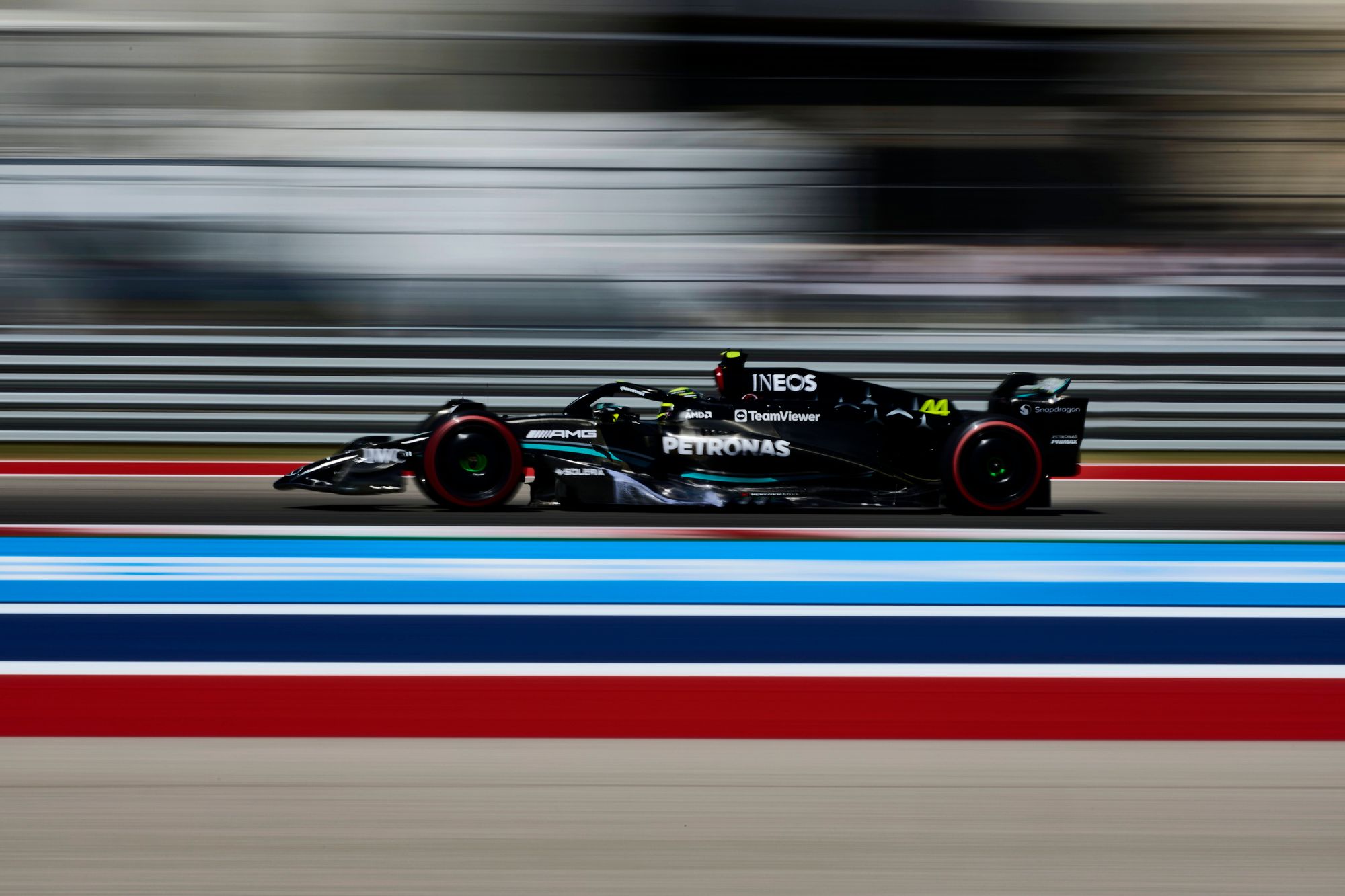 This is likely to be because performance was a secondary objective given this was primarily about Mercedes proving it had furthered its understanding of how to improve its car. If the upgrade proved positive then Mercedes will exploit these ideas fully next year. And Mercedes' initial prognosis is that the outcome is indeed positive.
Technical director Mike Elliott said on Sunday morning at the Circuit of the Americas that the team is "cautiously optimistic", having noted a clear improvement in high-speed corners - remember Mercedes was only recently badly exposed in this area at the Japanese Grand Prix - after targeting more rear load.
Crucially Mercedes has also ticked a box for next year's car concept by bringing a significant update kit that has worked as designed at the track, while balancing the pursuit of pure load with ensuring it is usable and controllable. Asked by The Race's Edd Straw about the changes at the front of the floor and getting the trade-off right between distributing the airflow into the venturis and around the outside, Elliott indicated that Mercedes' understanding of this process has improved.
"I think with the upgrade we've brought, we've hopefully got the trade right," he said.
Boosting things further is the fact Hamilton was greatly enthused by this being the "first weekend I've really felt the upgrades work".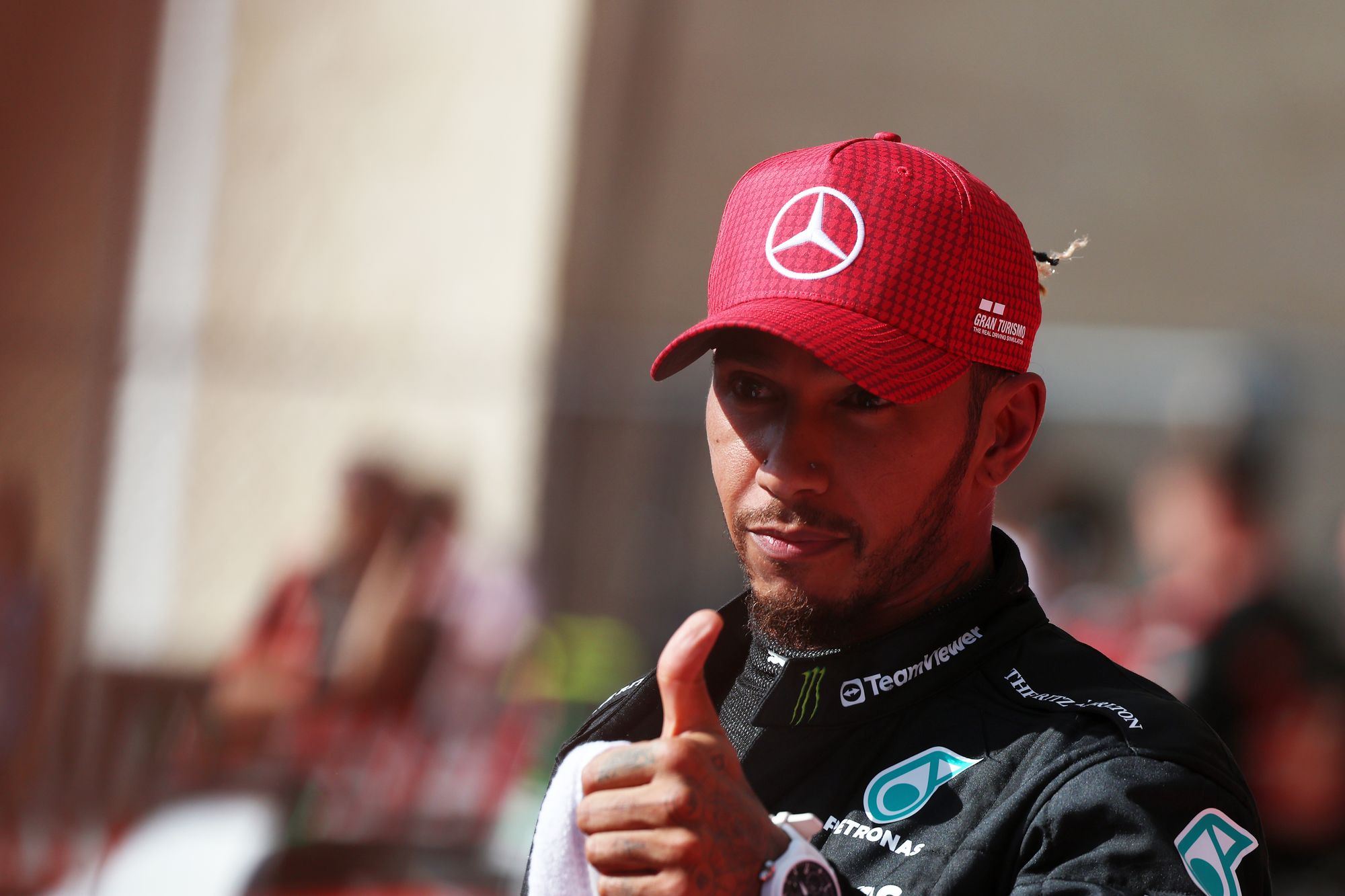 So, in addition to some handy positives in correlation for the aerodynamics department, there is a sign that Mercedes is starting to succeed in its quest to give the drivers the improved feeling behind the wheel that they've been craving.
We've heard countless times this season, and last year too, that Hamilton and George Russell have been limited by an unpredictable car they often don't feel that well-connected to.
Hamilton, in particular, found this was better during the Austin weekend. He also felt that this is where a bigger step in pace came from. While the upgrade brought actual laptime itself, there was at least as much gained from the fact Hamilton was able to lean on the car and extract more of its potential than before.
"The step that we were able to take this weekend has given me a little bit more confidence in the car, to throw it into the corners," Hamilton said after the race.
"It was positive. I really enjoyed driving around this track. There are still some of the fundamental issues that we're having with the car, which won't change 'till next year. But it was really positive to feel the steps that we are taking.
"Maybe it was only a tenth [from the] upgrade, for example, but there was at least a tenth [from the] confidence that it gave me.
"It's quite interesting what you see when you do have that. It's like a double knock-on effect."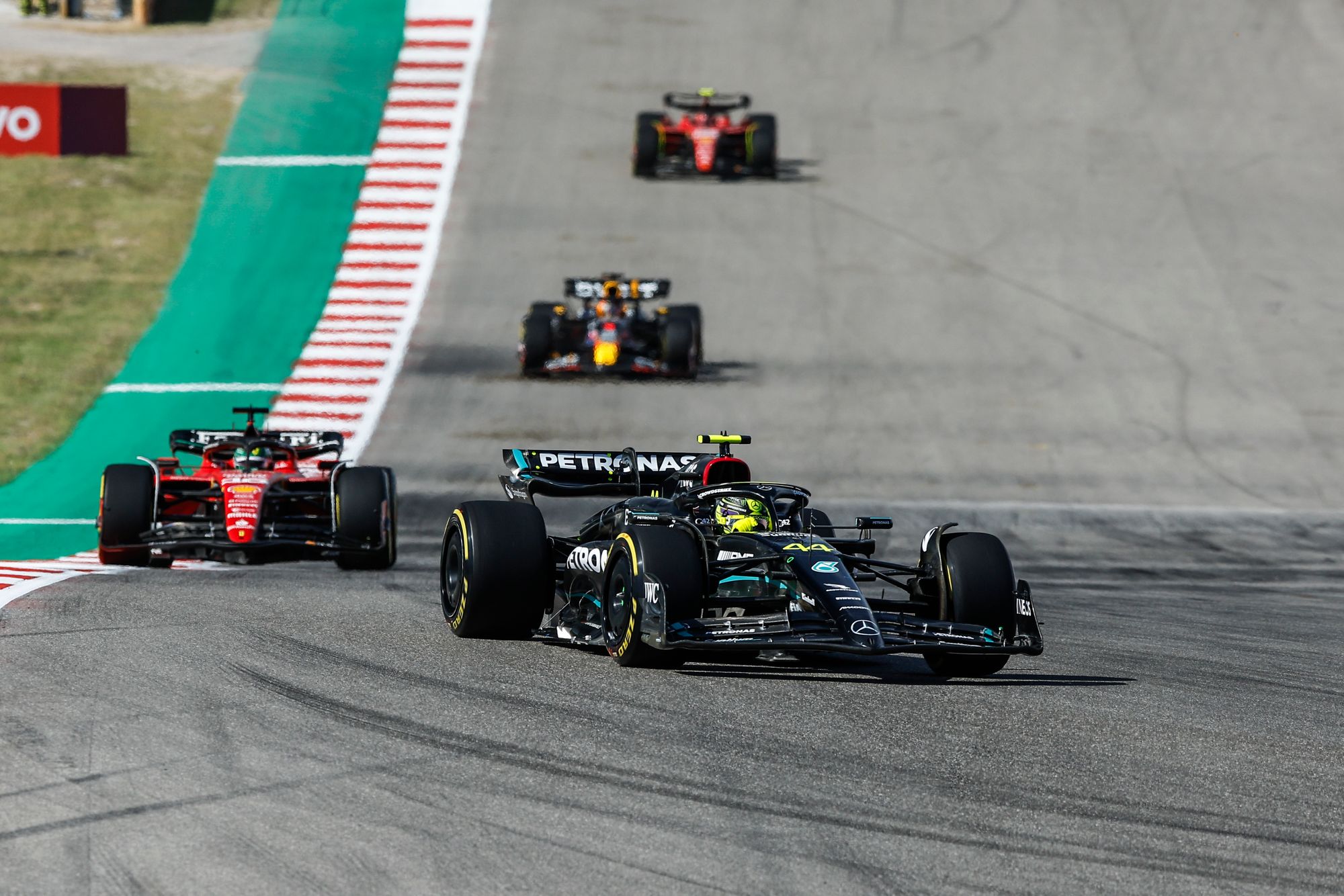 The end of 2022 and the winter that followed is a cautionary tale for Mercedes, given the late-season performance step prompted a confidence and development direction that proved mistaken.
But what Mercedes is registering this time around comes down a lot more to process and understanding than it does pure laptime. That's encouraging for it. Because it will play a key part in what follows, and the choices Mercedes makes for the future when bigger changes are possible with an all-new car and the team is freed from the geometric limitations that constrain in-season upgrades.
"You can always look back and think, 'Why did we do it that way and why didn't we do something different?'" Elliott said about the difference in Mercedes' knowledge of what it needs versus 12 months ago.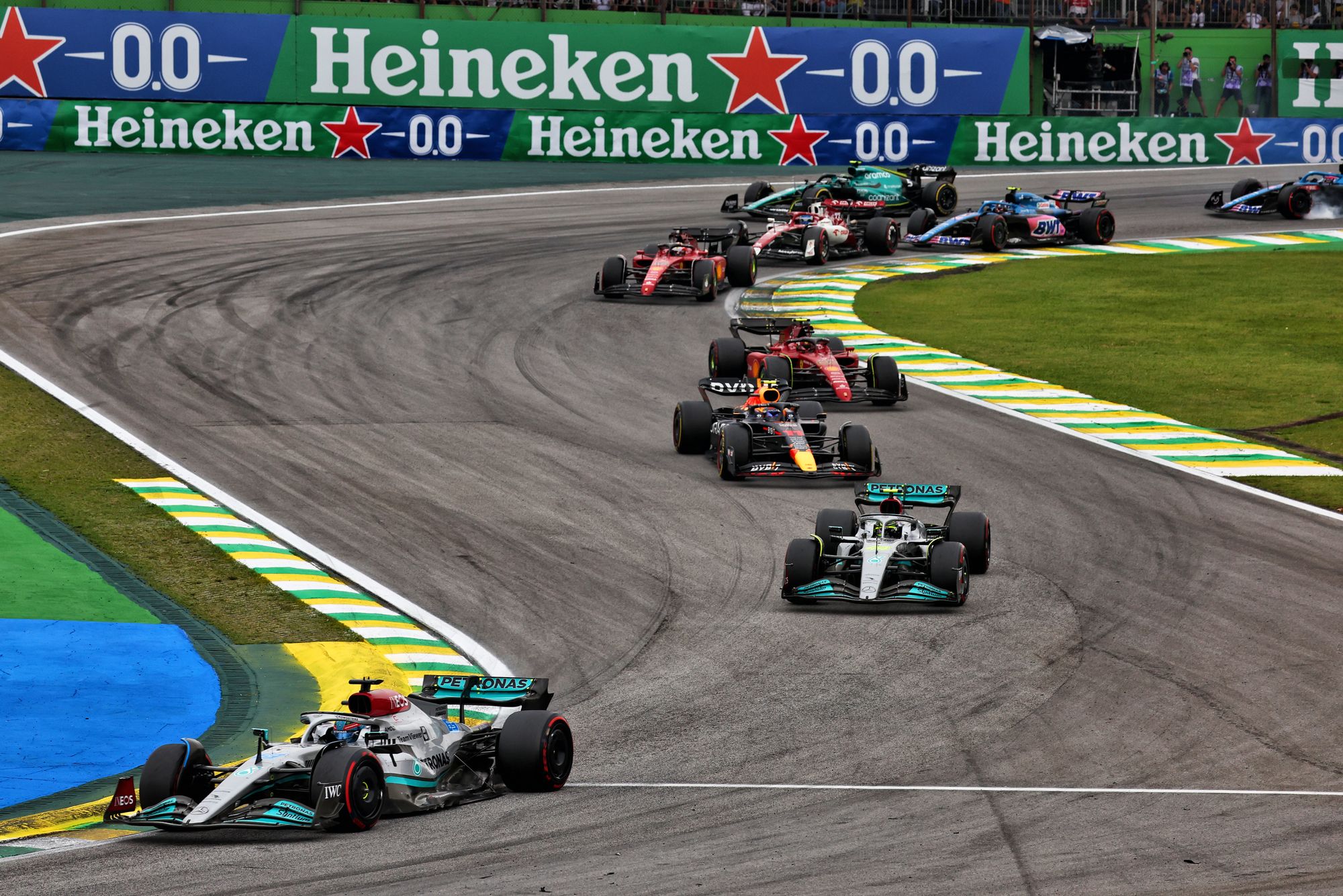 "If you look back at where we were this time last year, we were in decent shape. What we probably didn't do is get the right direction over the winter.
"We've learned from that, we've made changes, and we've found things in the car we want to fix for next year.
"Hopefully that's everything we need to find. But we work as hard as we can over the winter and see where we are at the beginning of next season."
Before then, bigger clues will come in Mexico and the other remaining races of 2023 that tell Mercedes and us whether this upgrade really has proved as much as the team hopes.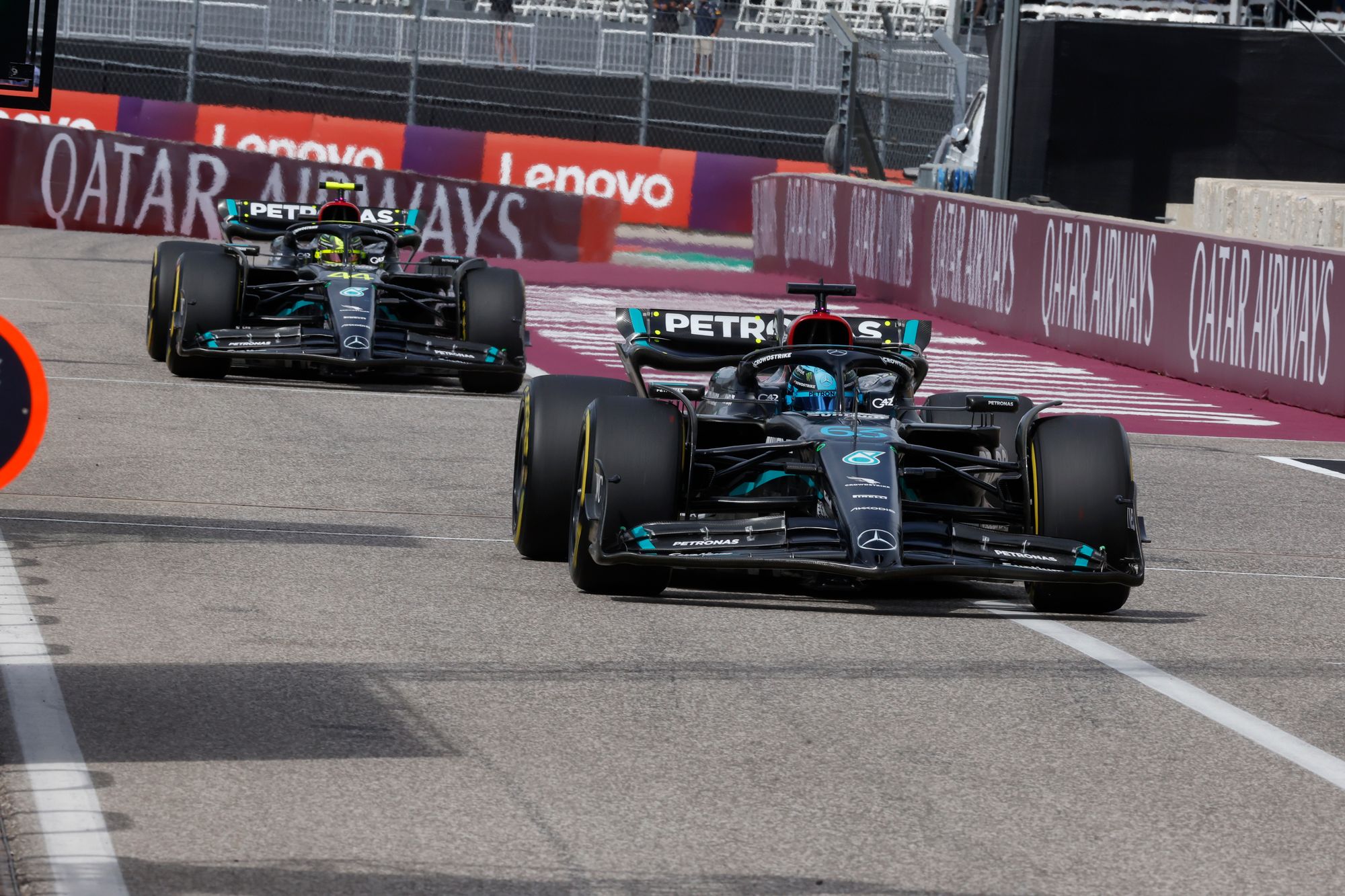 For now, the preliminary conclusions from a single weekend have clearly been positive. Team boss Toto Wolff said that "directionally it's a very good sign". And in the context of that disqualification and whether it hurts any of these conclusions, there is no obvious reason to believe that is the case at all.
It does not mean Mercedes has cracked it. It is just, at least, an encouraging, tentative step in the right direction for what has to be much greater progress in 2024.