Lewis Hamilton has not enjoyed recent qualifying sessions in a Mercedes Formula 1 car he described as "like trying to balance a knife on its tip".
And though the team's performance in Japan was nothing to celebrate, with Hamilton and George Russell qualifying seventh and eighth over a second off the pace, Hamilton at least had a more comfortable feeling in the car for arguably the first time this side of the summer break.
The seven-time world champion had been quite self-critical of late, acknowledging his qualifying performances had not met his usual standard at the same time team-mate Russell enjoyed an upturn in form.
Besting Russell by three tenths at Suzuka unequivocally ended that short run, though.
Hamilton since the summer break
Hamilton turned an early-weekend deficit into a clear advantage in qualifying, where he looked much more at ease in a car he almost seemed to be enjoying driving.
"Yesterday was a nightmare," Hamilton said after qualifying at the beginning of a chirpy, quick-fire exchange with The Race.
"It was not the kind of balance you want at a track like this.
"But we did some great work overnight and the car was much nicer to drive today.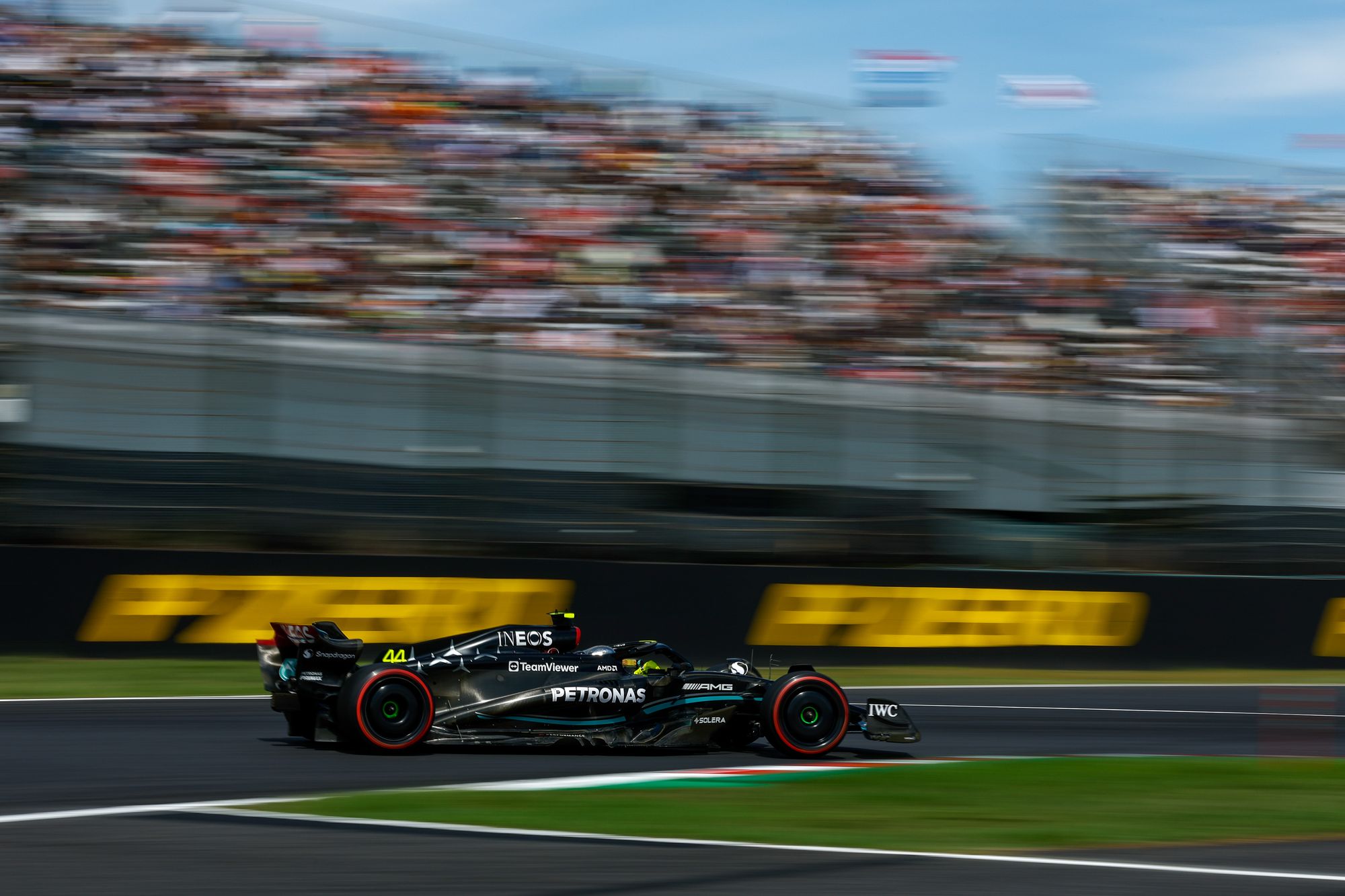 "It's as good a balance as you could possibly get, just massively down on rear downforce.
"I can't carry anywhere near the speeds these guys can through that first sector."
Hamilton had ended Friday a long way down the timesheets in 14th, half a second slower than Russell, but turned that into a clear edge on Saturday as, crucially, Hamilton was able to carry speed through the corners a lot better than before.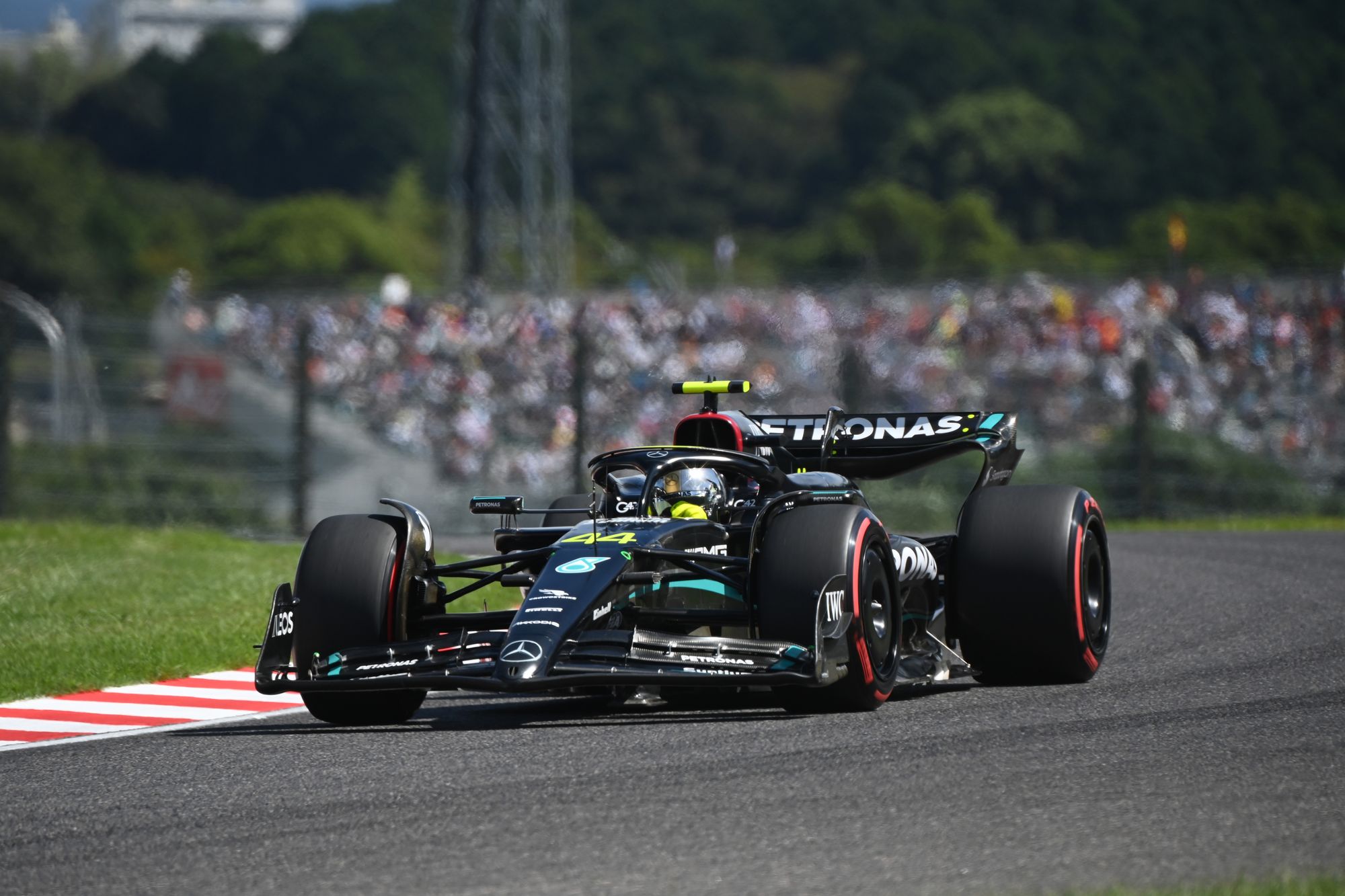 Mercedes had chipped away at its performance in sector one, where the weaker rear end was costing laptime but also spiking the rear tyre temperatures as the car slid around. Hamilton had been nursing mid-corner snaps all through Friday practice but was then faster than Russell in final practice on Saturday, they set the exact same time in Q1, then Hamilton was quicker in Q2 and Q3.
When asked if that felt like a better qualifying session after his self-critical comments before the weekend, Hamilton said: "Yeah, I was much happier. Yesterday it started off looking like it wouldn't be so great!
"But I think the set-up was the right direction and then from FP3 to qualifying I made another set-up change and I was really happy with that.
"It's just really hard to pull any more out of it. I'm already on the knife-edge with the rear end the whole way through the lap. All the way through.
"We as a team really need to…when we go back and do the debrief now, I hope the team realise but…a second gap is huge and it's real.
"To be two years in and still be a second down compared to the Red Bulls it's showing we really need to make sure that we really do the job over the winter to get back at least half that gap for next year."
The underlying point was obvious. This is a relatively content Hamilton, in terms of balance, getting a lot out of the car. And it is nowhere near where he or Mercedes intend to be.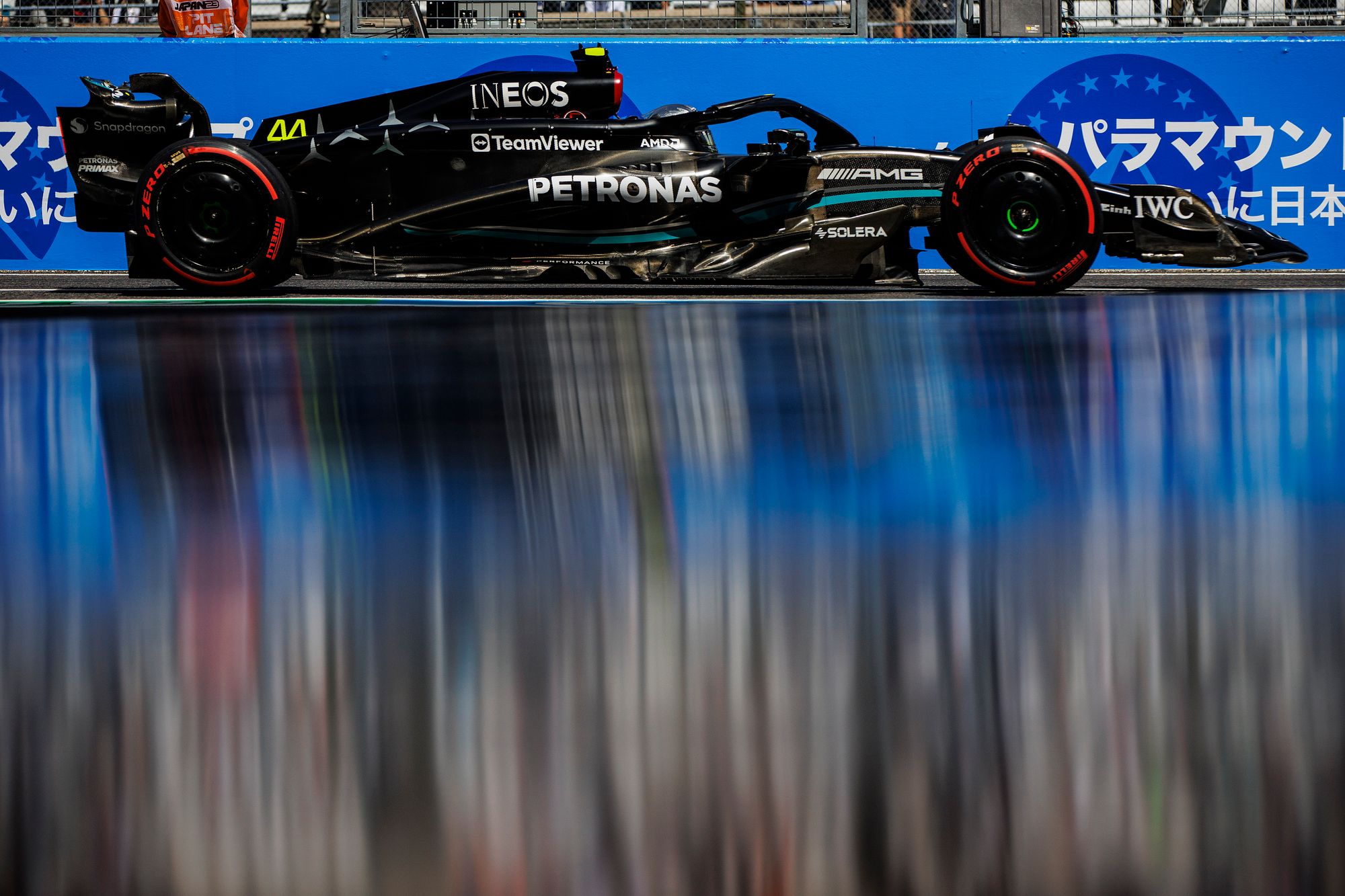 Of course, the team already knows that and is working on significant changes for the 2024 car to improve its overall characteristics as well as performance, but Suzuka did shine a harsh spotlight on just how far off Mercedes is not only Red Bull but also the much-improved McLarens at high-speed tracks (to the tune of almost half a second).
The W14's performance ceiling on a track like this just doesn't seem very high. And its capricious nature makes it easy for the drivers to be caught out, as here it seems to be Russell's turn.
Asked about the big swings in performance between the two drivers and how dramatic they can look race-to-race, Hamilton said: "That's because we have a very peaky car.
"When we talk about knife-edges, this is that car. It's like, impossible.
"It's like trying to balance a knife on its tip. It's never perfectly balanced, it's one way or the other, you're either oversteer or massive understeer.
"You can never get it in the middle. You try and get it as close as you can, but it's very hard to do each weekend.
"Once I do get it into a decent place, this is where I qualify."
There certainly did not seem to be any more on the table than the fourth row of the grid, 1.031s behind Max Verstappen's Red Bull.
Russell called it a "fair representation" of Mercedes' pace at Suzuka, which is a weak track for Mercedes given its speed range.
However, while Hamilton was satisfied with the car changes made for Saturday, Russell felt they "probably made the car a bit slower trying to find laptime that just wasn't there".
Asked by The Race about how difficult this car can be in qualifying, Russell replied: "It's definitely challenging, there's a sweet spot when it comes to circuits like this.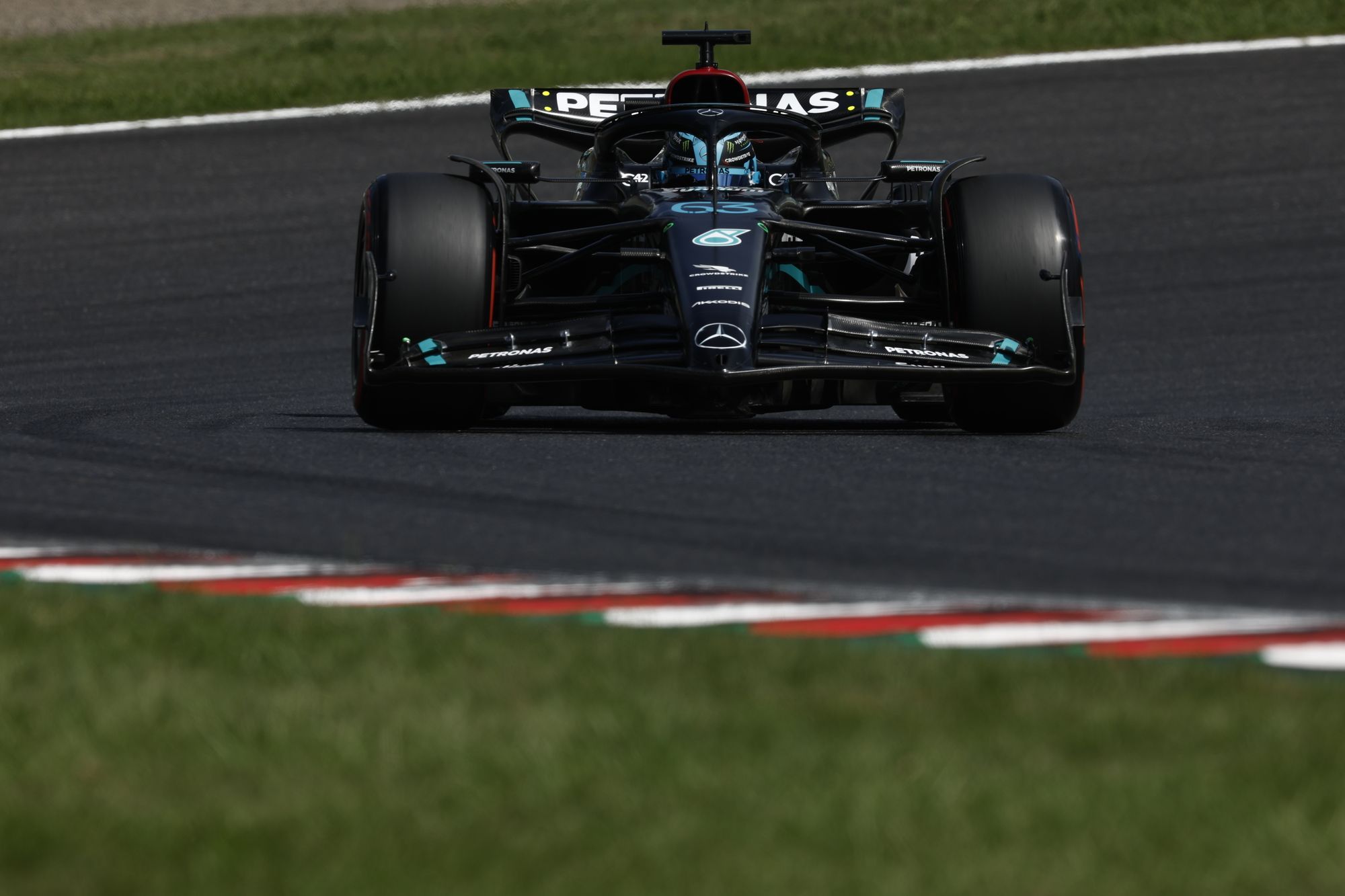 "It's very difficult to find, when you're not there it can be quite far off the pace.
"Yesterday I was more competitive, we were much closer yesterday to the rest of the pack than we were today.
"So, definitely taken a step backwards on my side of the garage. We were two tenths behind second fastest yesterday and now today we're seven or eight.
"The car is always challenging when we have high and low speed corners."