Haas went into Formula 1 pre-season testing with a very different approach and the priority on ensuring steps taken to eliminate the aerodynamic problem that stymied its 2019 season was eliminated.
That meant it kept a relatively low profile in terms of lap times, not completing a race simulation until Kevin Magnussen's on the penultimate day with Romain Grosjean banging in its fastest time – the slowest of all 10 teams – on the final day. 
The focus was on aero testing to ensure the aero map of the car was working as planned.
This rigorous approach was justified given the 2019 problem did not manifest itself in the relatively low temperatures of pre-season last year and the season-opening Australian Grand Prix before hitting on race day in Bahrain. Rear stalling led to more sliding and overworked rear tyres, a bugbear throughout the season. 
The team appears cautiously hopeful the problem has at least been ameliorated. Magnussen hinted at that after his race run having suffered significant degradation early in the stint but then managed the Pirellis better later on. He wouldn't say the problem was gone, but that tyre behaviour was "different" and therefore must at least be better. 
The car looked solid on track, although when the drivers were really pushing on there were moments when it looked prone to a little instability – possibly a hint of a legacy of the problem.
Completing the least number of laps and being slowest is not the most encouraging of starts, even if the car looks perfectly capable of being in the midfield mix and there were other priorities beyond optimising the car for Barcelona and setting a lap time in play.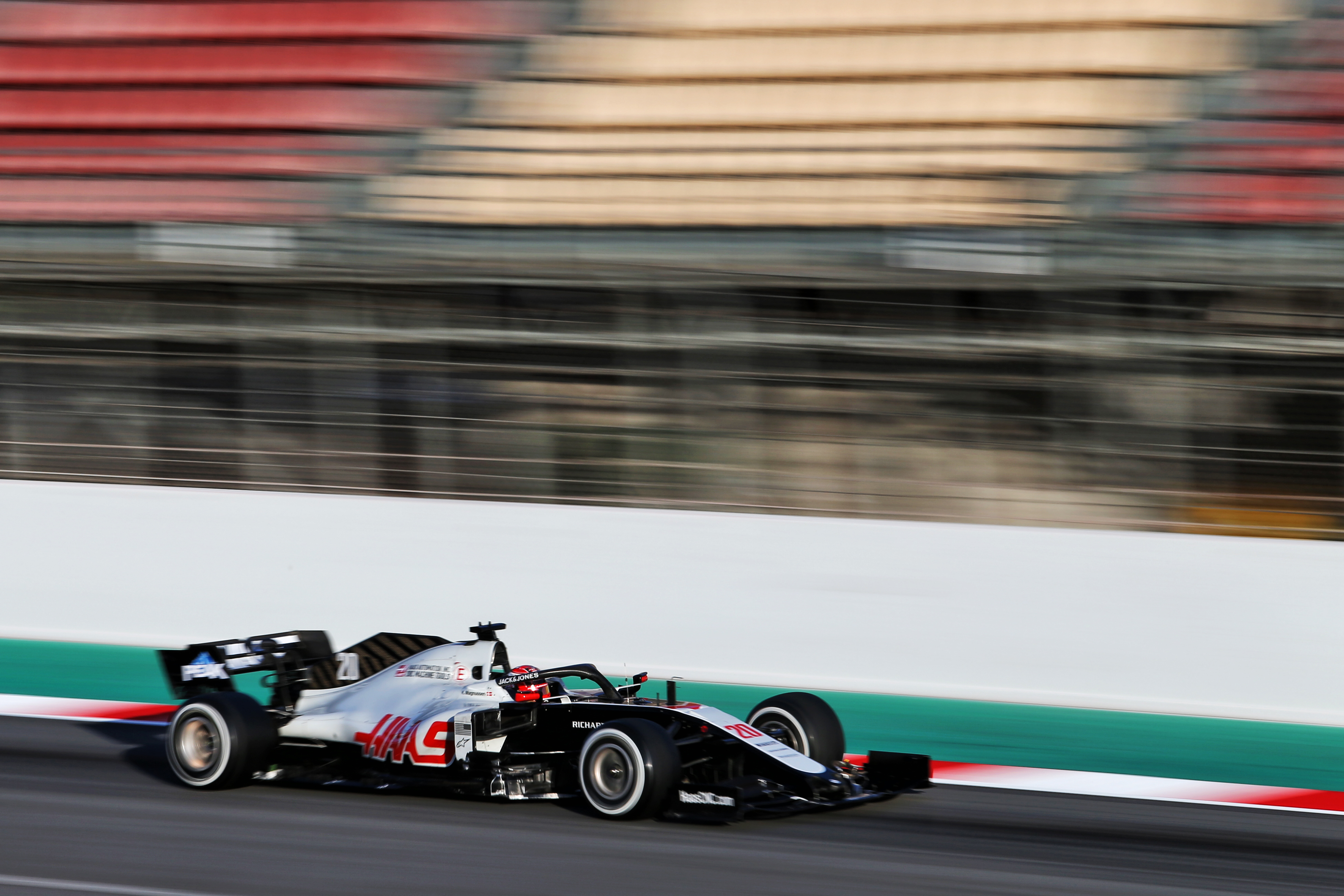 Gary Anderson's trackside verdict
There's nothing visibly wrong with the Haas, but when it does give up the drivers can get into a bit of a tankslapper fairly easily.
But that's just the limit of the car rather than something wrong, at 98% it's fine but at 100% the car just gives up a little. A lot of cars do this, but unlike the AlphaTauri that just slides nicely, it gives the drivers a bit of a movement.
So there is a bit of a concern that the car can give up at either end when the drivers push so there could still be that aerodynamic problem where it's not quite robust enough when the drivers are right on the limit.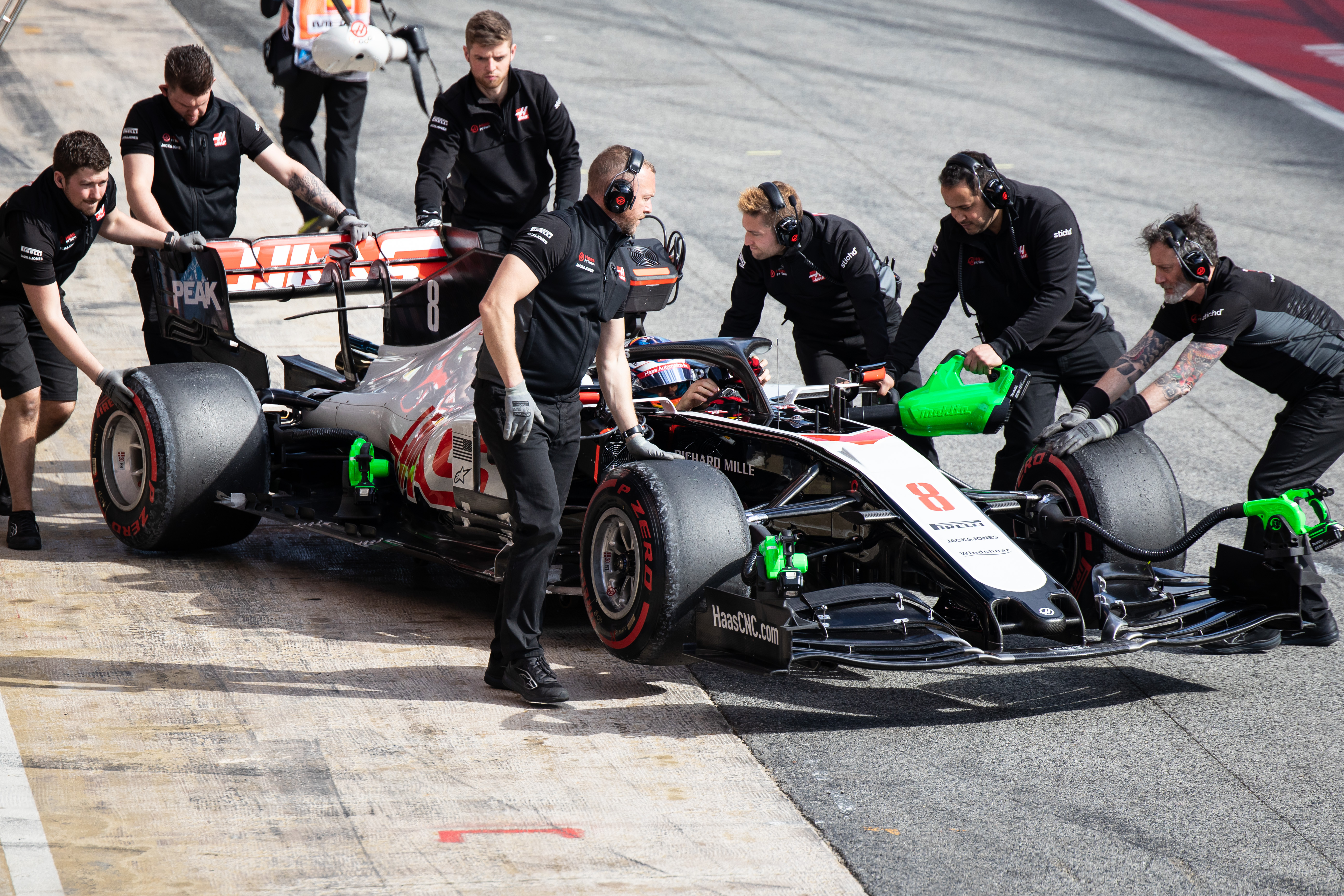 The data
Best time: 1m17.037s, Romain Grosjean, Friday week two. 1.305s off the pace
Mileage: 649 laps, 254 off Mercedes' benchmark
In the news
With Williams getting its house in order, the identity of F1's bottom team might change this year. By the end of week one in testing, some in the paddock felt Haas was heading in that direction.
There were plenty of problems to disrupt its second week, but the team remained bullish that progress was being made and its 2019 problems resolved.