Kevin Magnussen has hinted Haas has made progress with solving the aerodynamic problem that ruined its 2019 Formula 1 season.
Despite performing well in cooler temperatures in pre-season testing in Barcelona and then leading the midfield in the Australian Grand Prix, as the campaign progressed Haas regularly plummeted in the race thanks to overworking the rear tyres.
This was down to an aerodynamic problem that led to the rear end stalling in slow and medium speed corners in the braking and corner entry phase, leading to more sliding and overworking the rear tyres.
As a result, the team has spent much of pre-season testing gathering data and conducting aero testing in a bid to detect a problem that it did not spot pre-season last year.
Magnussen completed the Haas team's first race simulation yesterday and confirmed that the tyres – which are the same construction and compound as the 2019 Pirellis – behaved differently to last year.
"It's a new car so they react differently and there's something to learn there," said Magnussen. "But it's a good sign that it's different."
Asked by The Race whether this meant he was confident the aerodynamic problem that led to this has been cured, Magnussen stopped short of saying it was solved – as the Haas team has been careful to do throughout testing.
But he did concede that the differences suggest that it appears not to be suffering from the same problem.
"It seems slightly different, which I guess is positive because at least it doesn't look like the same problem," said Magnussen.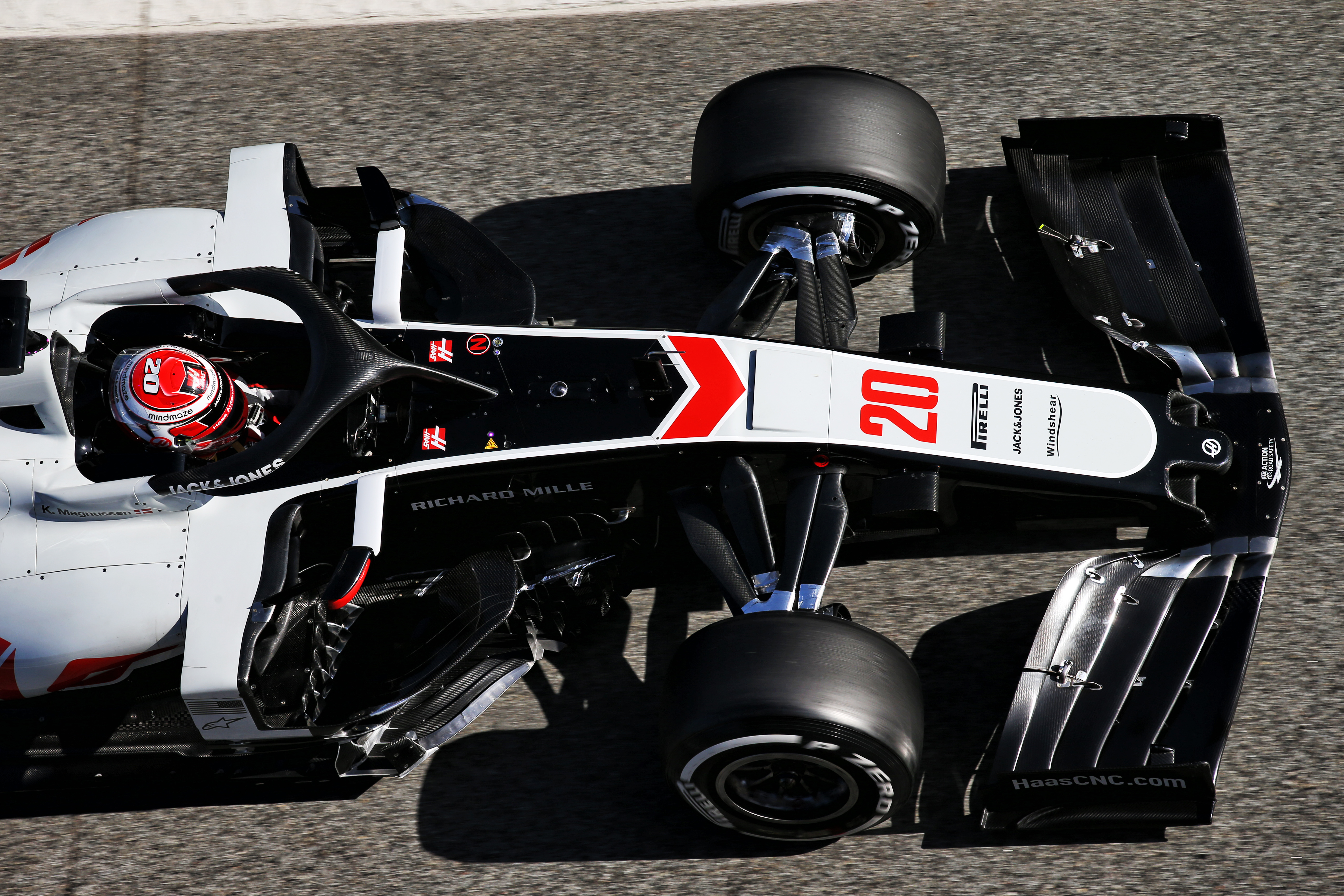 "There's still learning to do. It seemed like we were very, very, very quick in the first laps, then fell off, which I guess was a little bit like last year but not really because we were very, very fast in the first couple of laps.
"Then, on one stint, I held back a little bit in those first laps and then my stint was way more consistent, which wasn't really possible last year.
"It's different so we need to learn where we are, and how to manage it.
Team principal Guenther Steiner believes the race run suggested tyre management will be less of a problem this year.
"I would say we've improved it, [but] I don't know if we can eliminate it – not the aero problem, the management of the tyre," he said.
"Because you always have to manage these tyres and it won't be any easier this year, because all the cars have improved so the tyre is more stressed out, so the overheating will be an issue again.
"It's just how we manage it, but it seems like we can manage it better.
"[Aerodynamically] It's going in the right direction and it's more stable I would say. But how competitive it is, I don't know."
Steiner believes the race run allowed the team to gather valuable data in terms of understanding how to manage the tyres now that the car appears to be less prone to last year's loss of rear downforce in slow and medium speed corners.
"It's difficult to compare because the car is different, but it seems to be a lot more manageable, the tyre, with this car," said Steiner.
"We need to go through the data to see what did what because we started slow, we started fast, and now we just need to analyse. But you can manage it better."