Lewis Hamilton has stressed the need for "better tyres" from Pirelli "or a manufacturer" next season, underlining a key driver doubt ahead of Formula 1's major rule changes.
The six-time world champion has been a critic of F1's sole tyre supplier on several occasions in recent years, while other drivers and team personnel have also complained about a perceived inability to push the tyres aggressively during grands prix.
A significant F1 rules overhaul will come into force next year in a bid to improve the quality of racing, with downforce levels being reduced and regulations designed to minimise the impact of dirty air on cars running close together.
However, Hamilton said the tyres were a vital factor as well, saying drivers had been raising their key limitation for "years and years and years and years".
"The racing is what needs to improve," when asked by The Race if slower cars in 2021 would be worth the trade of better entertainment.
"Reduce the aero and give us better tyres. That's a very, very important line there: we need better tyres.
"We've been talking for years and years and years and years about tyre degradation, thermal degradation. For years.
"[Then we] sat in the meeting room with Pirelli and they say, 'We've never heard of thermal deg, this is the first time we hear about it'.
"We're trying to communicate with them better. The target letter, I don't know who's written it, but they obviously didn't do a good job for the 2020 tyres.
"I hope for 2021 that we have a better target and one that they're able to meet – or a manufacturer's able to meet."
Hamilton's comment ended with a thinly-veiled barb about F1 choosing a different tyre manufacturer should Pirelli not be able to produce what is demanded of it, but his criticism is more than just a cheap dig.
It is representative of other drivers' thoughts and comes in the context of Pirelli's planned 2020 tyres being rejected by teams, who voted late last year to stick with the 2019 specification.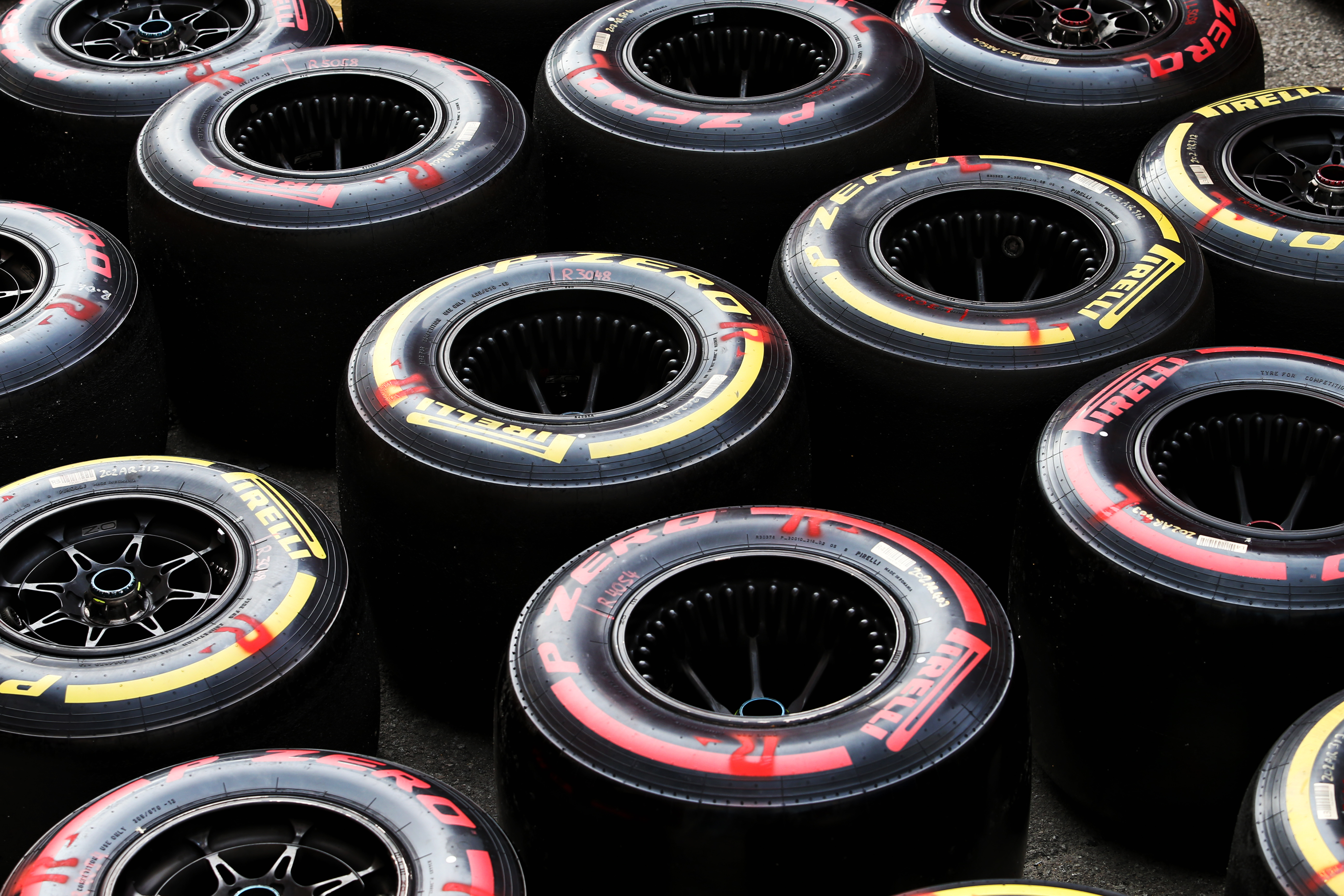 In defence of Pirelli
It should be noted that Pirelli has a contract until 2023, and has been tasked with producing the tyres for F1's 18-inch wheel era that begins in 2021 in conjunction with the new rules.
F1 and the FIA defended Pirelli last year when the quality of their product was questioned at the launch of the new 2021 regulations late last year.
FIA head of single-seater technical matters Nikolas Tombazis said it was "a bit unfair to say there's been no progress" in addressing thermal degradation since Pirelli started supplying F1.
He pointed to the ever-increasing downforce levels and weight of the cars through the last decade as significant factors that meant the tyres were subjected to loads "far greater" than before.
Tombazis also said Pirelli's contract obliged it to use their "best endeavours" and "significant amount of resource" to make further progress.
And F1's managing director of motorsport Ross Brawn said the wrong objectives were also responsible for any shortcomings with the tyres.
"In fairness to Pirelli, they've had so many diverse inputs into what's wanted, they've been struggling to have clarity on what they should focus on," said Brawn.
"With the FIA and with the teams and drivers now we've had a better process to try to identify what we should be aiming for.
"For a long time everyone was telling them we need tyres with high degradation so we have lots of pitstops.
"That created tyres which were thermally fragile and the drivers couldn't push.
"We've changed that objective now."
Rejection for 2020 raises doubt again
However, Tombazis and Brawn were both speaking on the eve of Pirelli's planned 2020 tyres being tested on-track, and that product was widely criticised by drivers.
Eventually, teams chose to continue with the 2019 compounds in a significant vote of no-confidence in what Pirelli had aimed to change for 2020.
That came despite Tombazis claiming there's "quite a lot of good stuff happening there for next year and the following year", which raises a doubt over whether Pirelli's 2021 tyres will fall foul of similar criticism from drivers.
Preparing a new tyre for 2021 tyre coincides with the switch to 18-inch wheels, and the axed 2020 construction is part of that development process.
The 18-inch era should allow lower tyre pressures than currently used, which was another source of frustration for Hamilton, who dislikes that the tyre pressures have increased to compensate for no development in the construction for 2020.
"The fact that they've pumped them up more isn't so great," Hamilton said.
"They were fine last year but they're definitely way too inflated.
"We just need to make sure we always want to be working with the best technology, the best technology partners moving forwards.
"We just need to keep pushing them to try to do better."