Formula 1's Las Vegas juggernaut is in motion and the response has been instant division.
Whether at home or at the track, everyone will have their own individual interpretation of how the Las Vegas Grand Prix has burst into life.
There are legitimate concerns, a massive plus point and some tenuous claims for and against this event so far.
So what do our F1 journalists on-site think about F1's Las Vegas reality?
SENSE OF OCCASION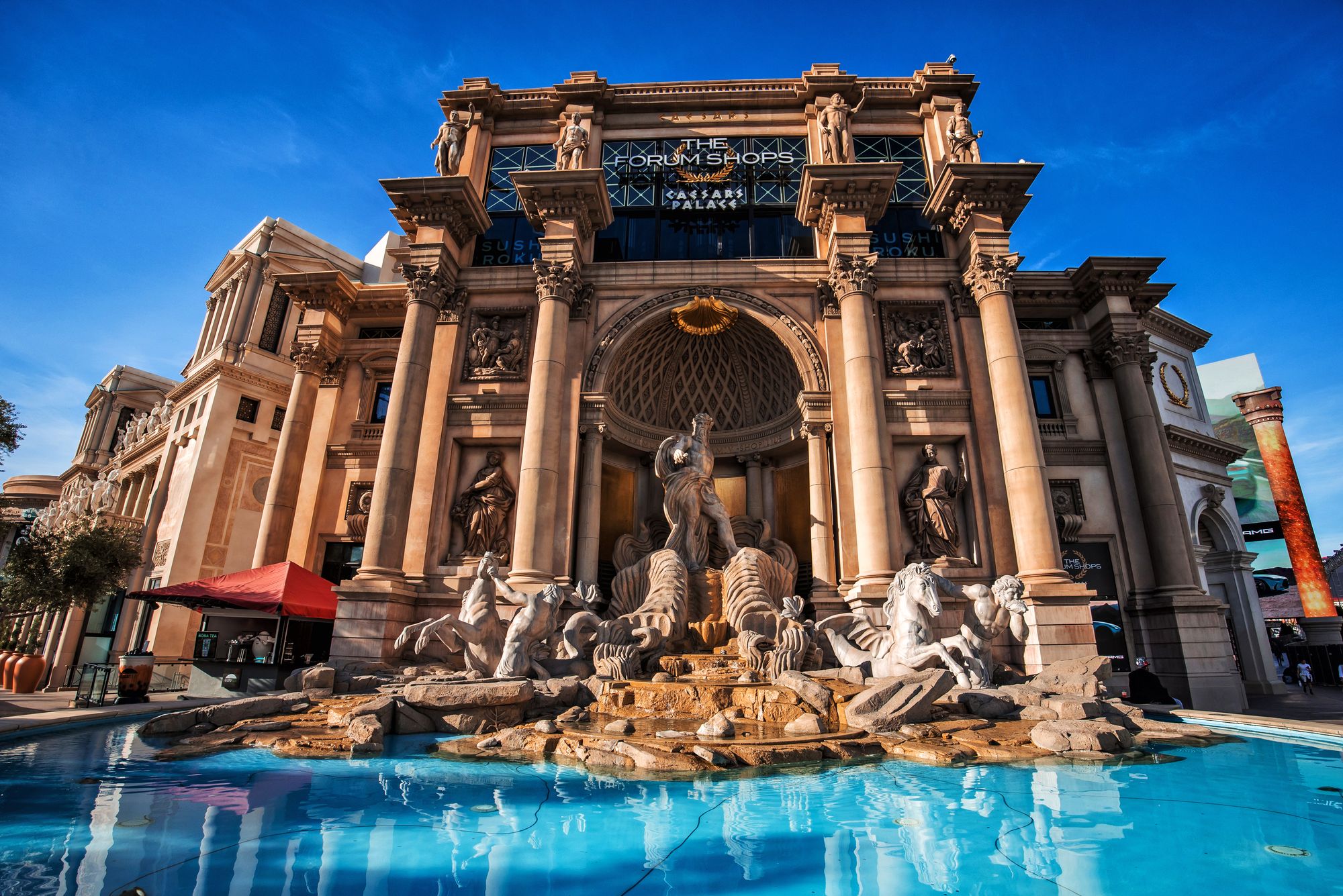 Driving into Las Vegas just after nightfall on Tuesday, it wasn't long before I found myself driving parts of the circuit on The Strip and beyond.
Fears of traffic cataclysms were allayed as while there was congestion, it was rush hour in a major city so nothing out of the ordinary in that regard.
But while making my way in the direction of The Sphere, which is a bright, dynamic, animated dome that resembles a vision of the future straight out of Back to the Future Part II, it struck me how impressive this achievement is.
To turn the epicentre of Las Vegas into a speedbowl circuit – and it is going to be seriously quick in terms of average speed given the straights – is remarkable.
This is not a race on the periphery, or in a self-contained chunk of the city – it is woven into the fabric of Las Vegas. That is an achievement that seemed improbable.
Whether the circuit will produce a race worthy of that sense of occasion is a question that's yet to be answered, but F1 has opted for the 'if you build it they will come' philosophy and only the most churlish critic would not be impressed by the feat of creating this track. - Edd Straw
THE DISRUPTION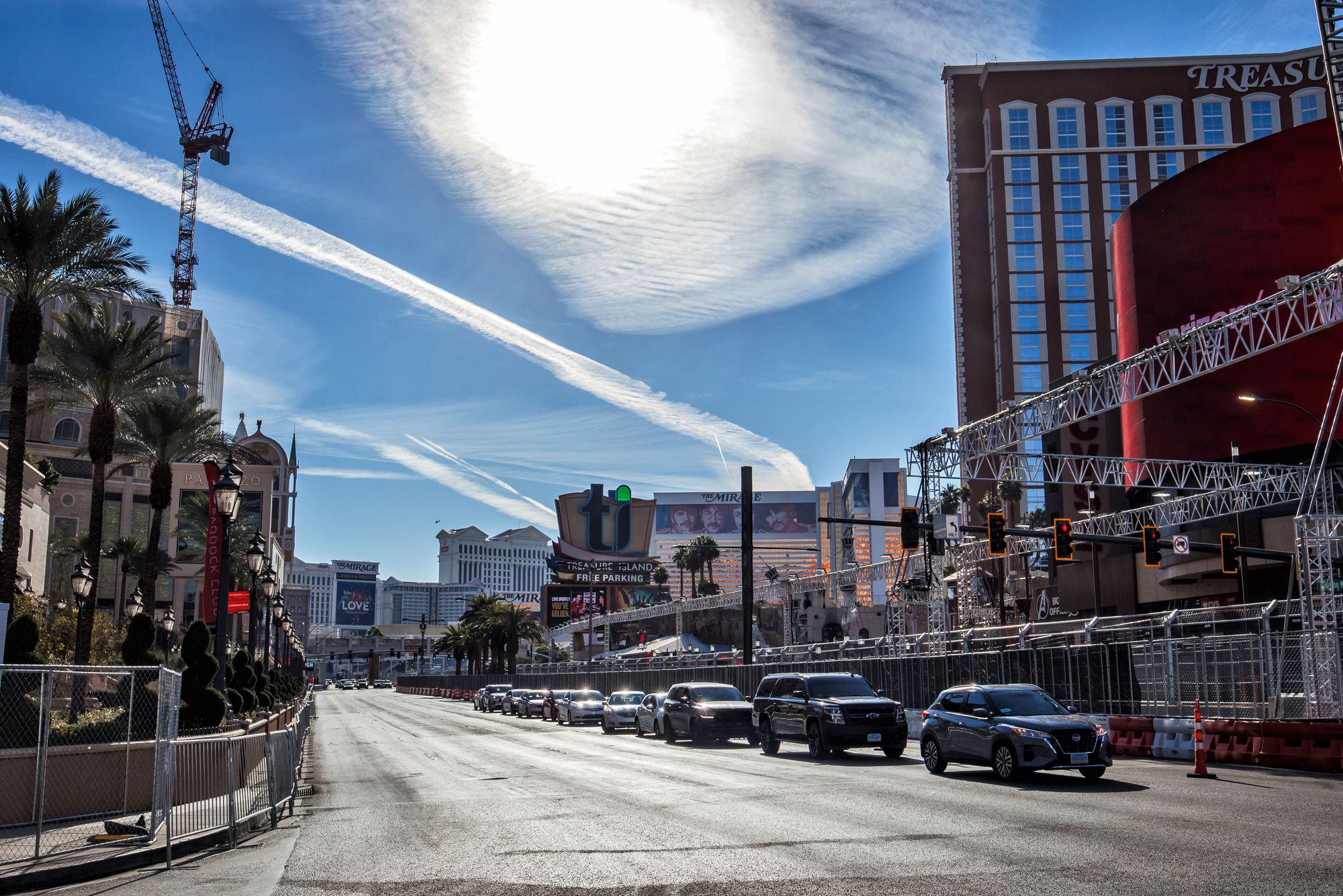 From our first day in Las Vegas, before work at the track began, the disruption was obvious: road closures, a temporary flyover, traffic, scaffolding and screen-off temporary structures dotted about the city's landmarks.
It's inevitable that some locals have complained. This always happens when a motor race descends upon a city centre, or any residential location really.
The complaints are not without some merit either.
It hasn't just been a couple of weeks of construction work to ready the track – we're talking several months of traffic interference as the pit building was constructed and roads were resurfaced in many places.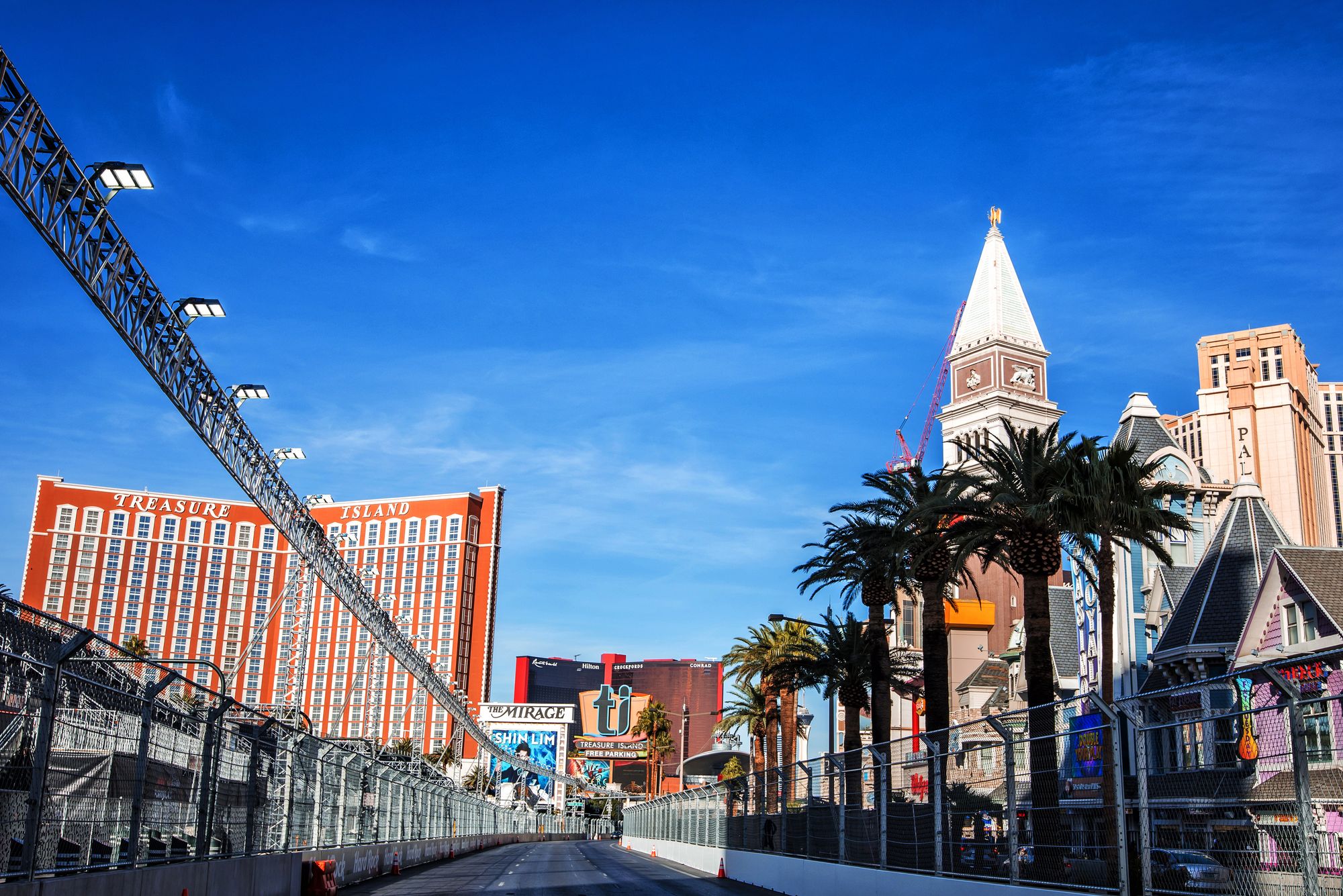 For those who navigate the city regularly, it must have been immensely annoying and inconvenient.
A counterpoint is that, given the location of the track, plenty of residents must have not even noticed it. Not everyone in Vegas frequents The Strip regularly, after all.
But based on our pretty extensive experience of going to street tracks in various categories, not just F1, it's also worth noting this fell within the normal range for what happens when you close city roads to build and operate a race circuit.
That is obviously going to have an impact. And the big silver lining for those it did affect is that the pit building isn't going to be constructed every year, nor (you'd imagine) is the track going to be resurfaced for each edition of the race either. This should make the worst of the disruption a one-time thing.
There's also a noticeable aesthetic downside in the form of uglier or impaired views of certain landmarks and parts of the city. Covered fences, grandstands and lighting gantries don't make particularly good windows.
However, without a reference for what came before (first-time Vegas visitor here) it is hard to judge how badly things have actually changed. - Scott Mitchell-Malm
DEMAND BELOW EXPECTATIONS?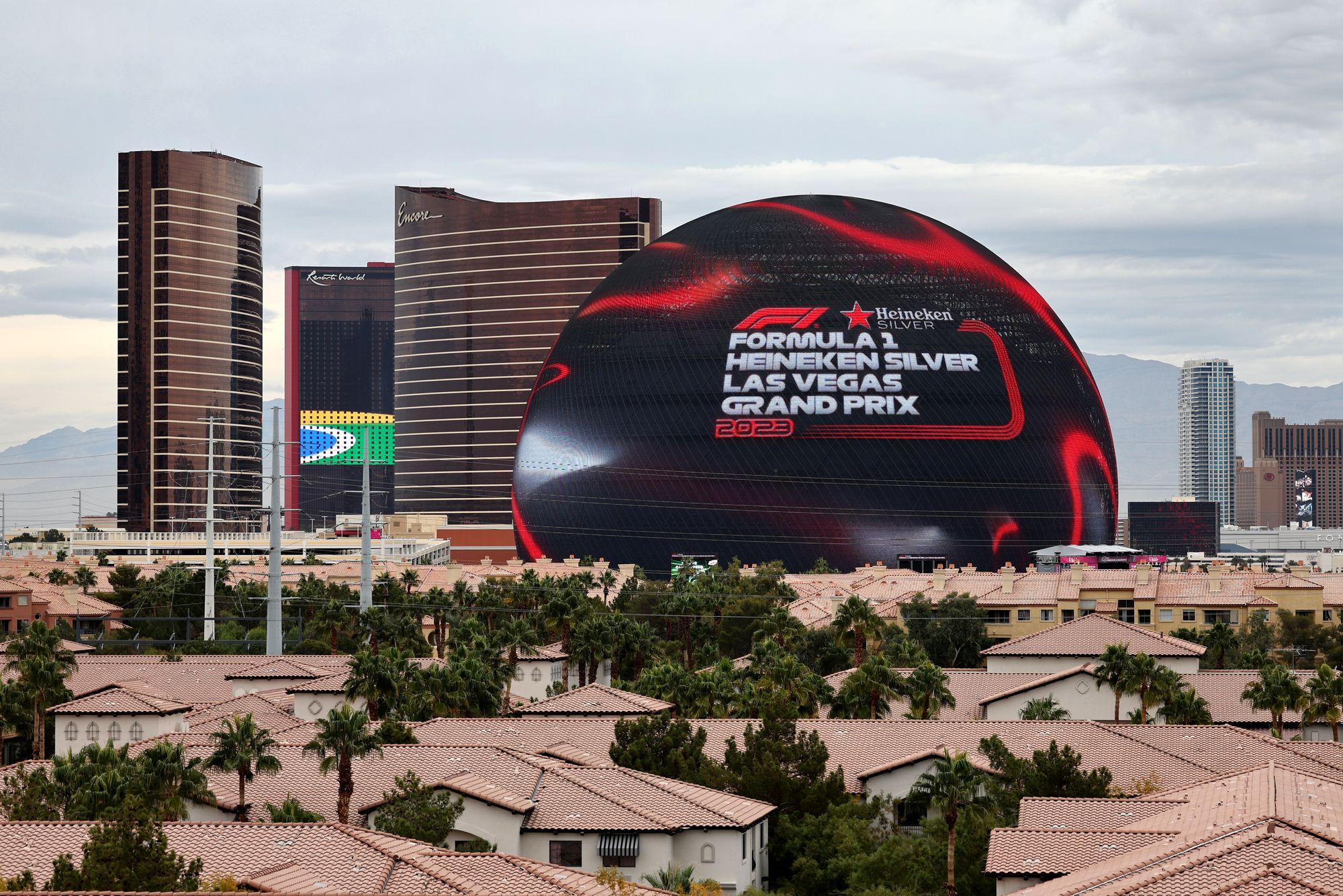 There's a great deal of rhetoric surrounding the ticket sales and hotel bookings for this race.
Organisers are adamant that the plummeting hotel prices don't reflect takeup not being as expected, while critics insist that it is.
Usually, prices for hotels rise as occupancy grows, but it's also important to note that in a city that apparently has over 150,000 hotel rooms the grand prix was never going to sell all of them.
That said, it was grating to see that having booked at what appeared to be a fair market rate seven months ago the prices dropped dramatically.
We saved significant money, and got a better hotel, by cancelling our original booking and taking a place in a different hotel. So if you're considering going to this race in the future, it might be worth hanging fire before committing on your accommodation to avoid getting a deal that might seem unfair down the line.
As for tickets, F1 is adamant that there is always last-minute demand from the west coast of America.
That might well be true, but ultimately the proof will be whether the race is a sellout come Sunday. And even if every ticket is not sold it is still going to be close to capacity.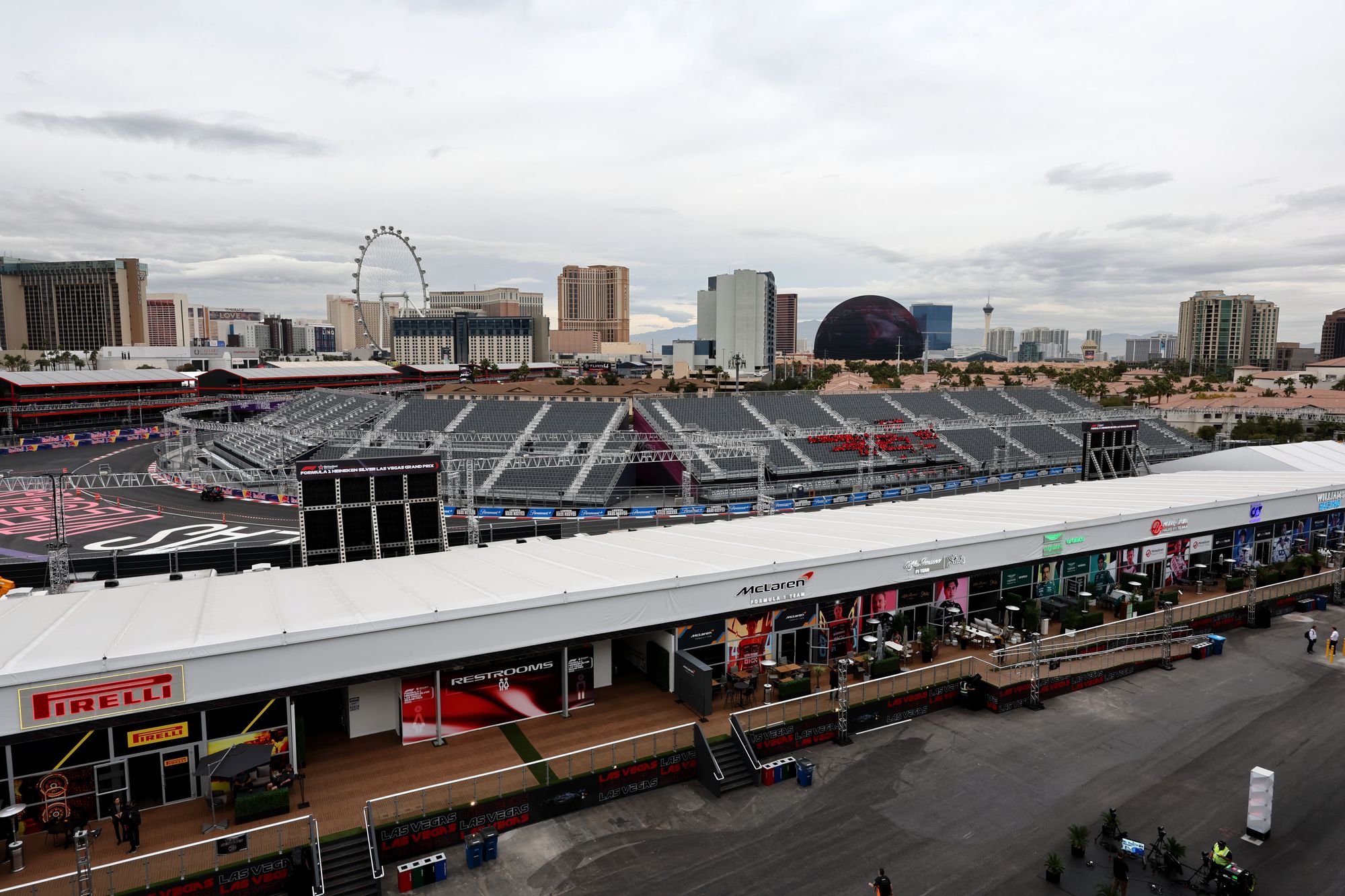 Then, the big question becomes whether Las Vegas can sustain those numbers or the novelty factor will have worn off. That's the more important challenge than whether or not the final batch of tickets is sold – and no amount of hype will change that. - ES
VISUAL IMPACT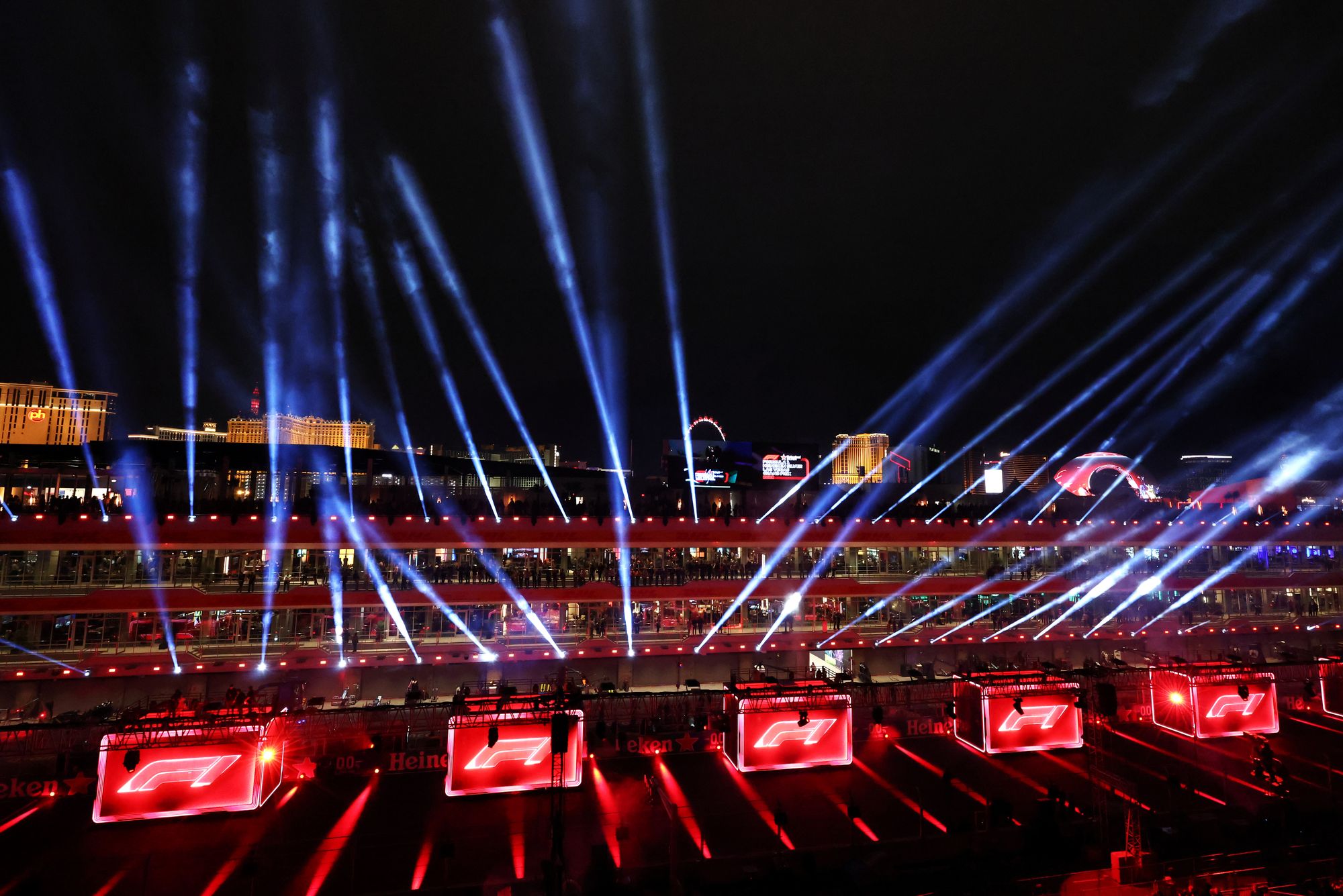 The race should look fantastic on television. But it was an interesting experience to have my first sight of The Strip at night with F1's floodlights in operation.
Given the intensity of the illumination, it had the perverse effect of making the famous bright lights of Vegas appear positively gloomy.
It's also fair to say that the various apparatus required to turn the streets into a race track are intrusive and visually cumbersome. But that's to be expected, and is the inevitable tradeoff for turning the centre of Las Vegas into a grand prix track.
New races, especially street tracks, tend to come together quite last minute. And they're never really completely finished for the first edition. Unsurprisingly there's an element of that in Las Vegas.
Things were tidied up a lot in the final 24 hours, and even on Wednesday morning – the start of media day – there was still plenty of housekeeping to do: cleaning up the paddock, fixing a few dodgy lights, that kind of thing.
It remains a little rough around the edges.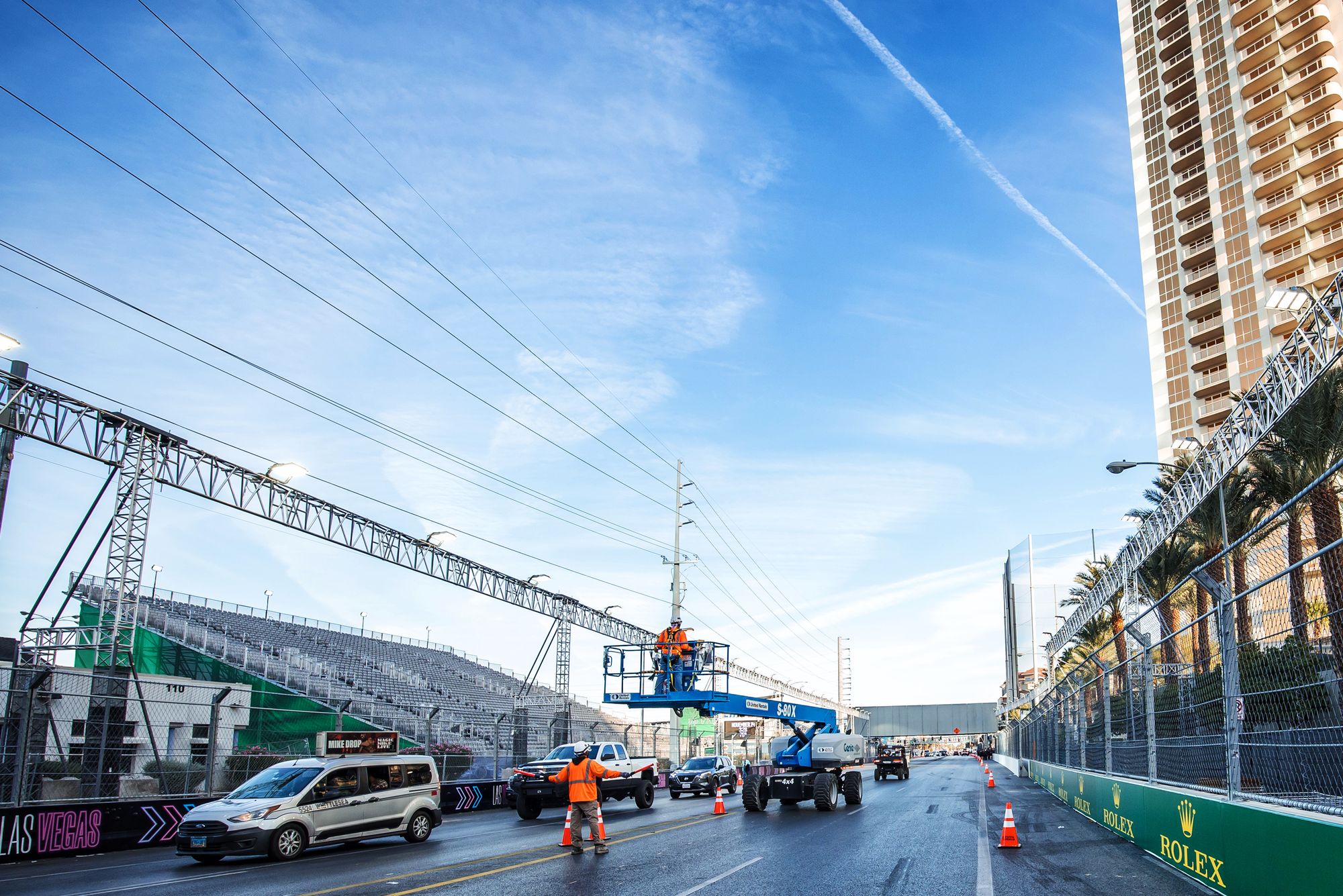 There are more heavy-duty vehicles rumbling outside the paddock itself than would be normal at an established race.
But the core stuff has been completed in an ambitious timescale considering the scale of things, and this is not a Saudi Arabia-esque situation where selective TV shots will be needed to hide peripheral infrastructure that is not yet complete.
The big question is whether the track can produce a race worthy of the occasion and it's fair to say that the excitement about the wider venue isn't echoed by driver enthusiasm for the circuit purely as a racing venue. - SMM and ES
THE OBVIOUS PRIORITIES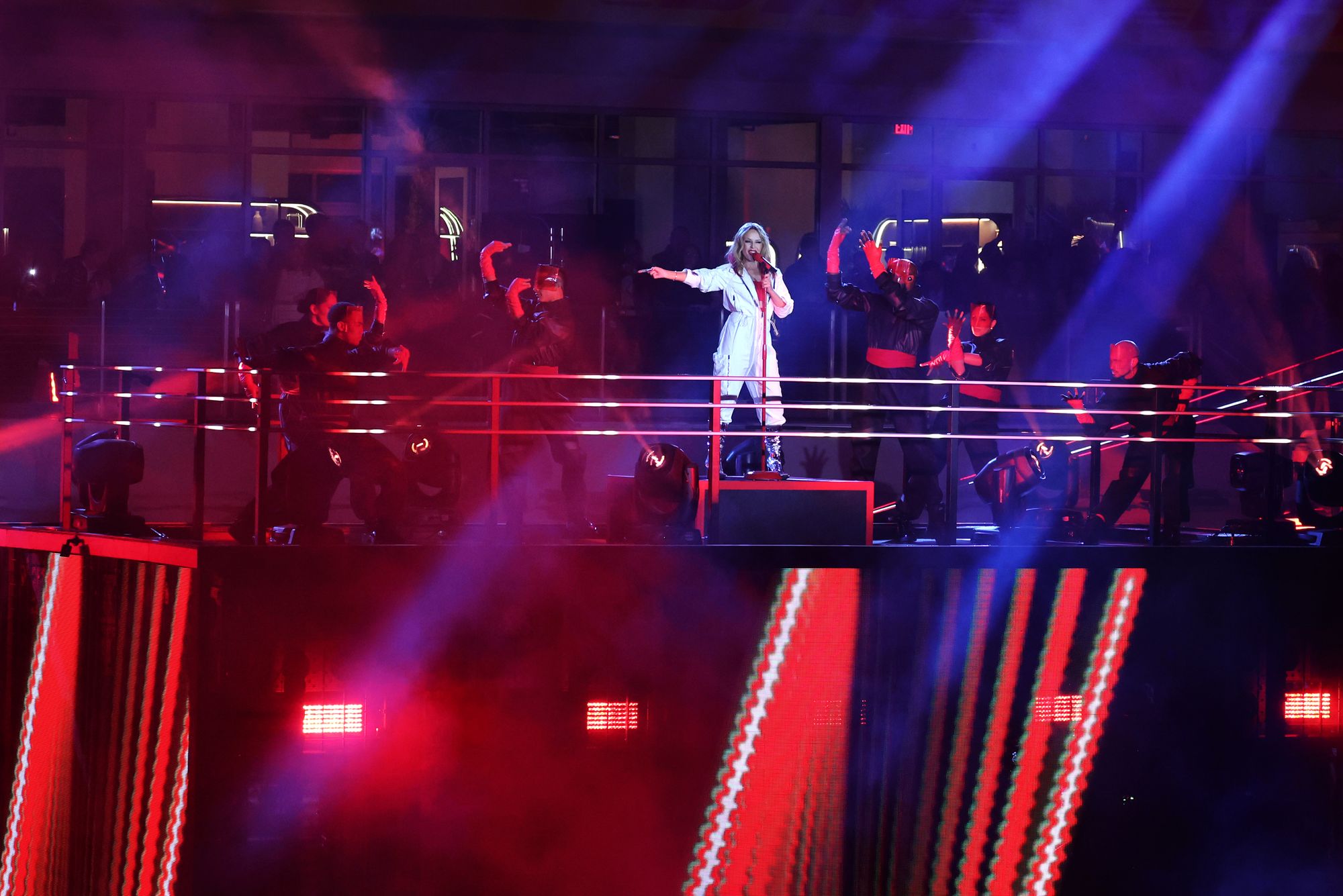 Already, Las Vegas is underling where F1's shifting priorities in the Liberty Media era are heading.
The emphasis on lavish paddock experiences, the big mark-up on tickets compared to other races and the huge hospitality offerings for various corporate partners are a sign of how modern F1 is trying to extract every last bit of commercial potential from these races.
This is F1's own race, this was a huge location target, this is what it is pumping its own money into – and this is the result. It's built for a different kind of attendee. And that hasn't gone unnoticed.
"I'm not saying I agree with it, but maybe this is that outlier of a weekend where that's the crowd that they kind of want to go after," said Daniel Ricciardo.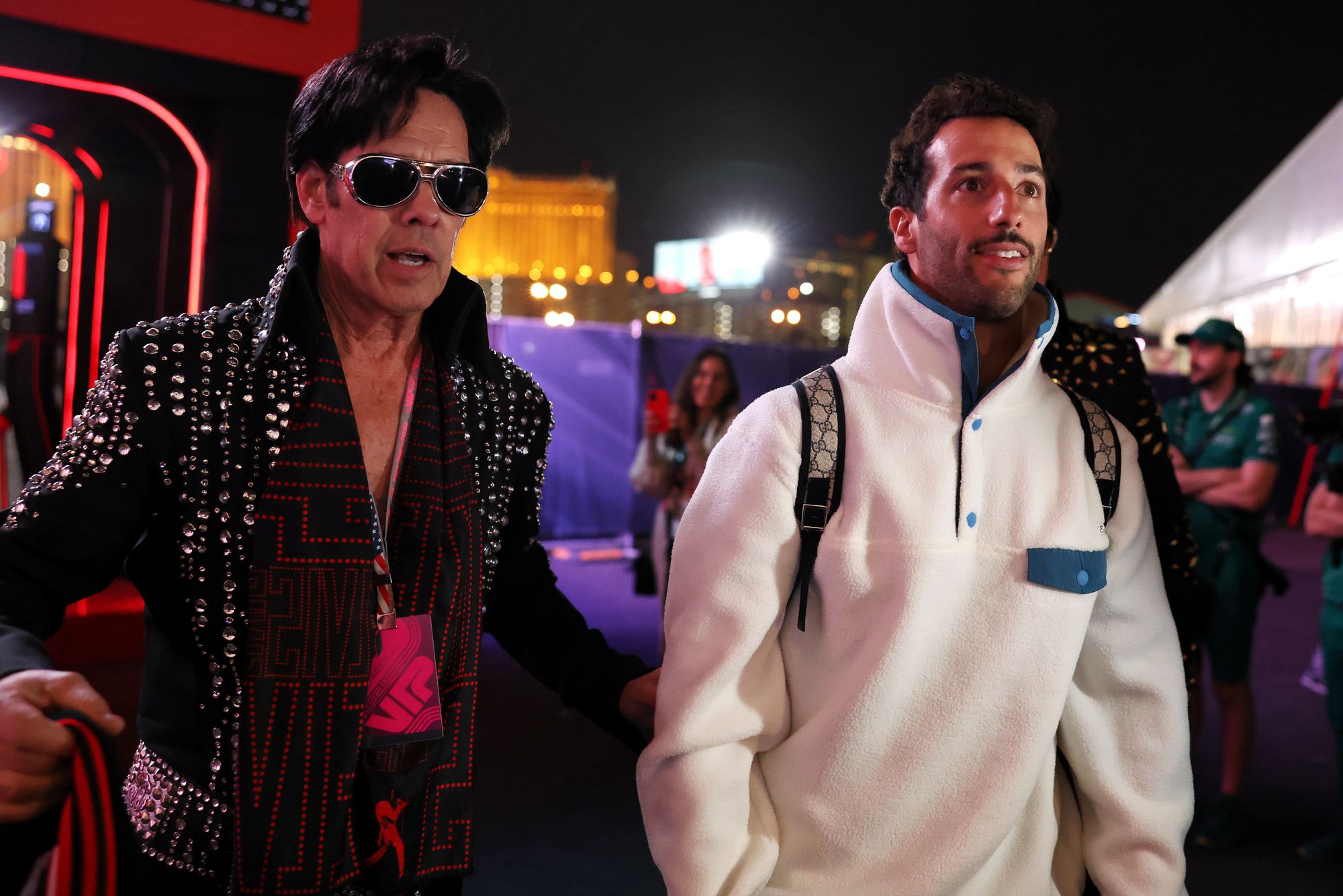 "Everyone has got different lifestyles and levels of income. It would be nice that the sport remains accessible for everyone."
It also just builds on a theme from the races added in Liberty's tenure. Not every race goes that way and we have had Zandvoort and Imola rejoin the calendar in recent years too.
Saudi Arabia and Qatar are money-spinning races in different ways but Miami sparked the 'destination race' focus on enhancing F1's event spectacle and commercial power.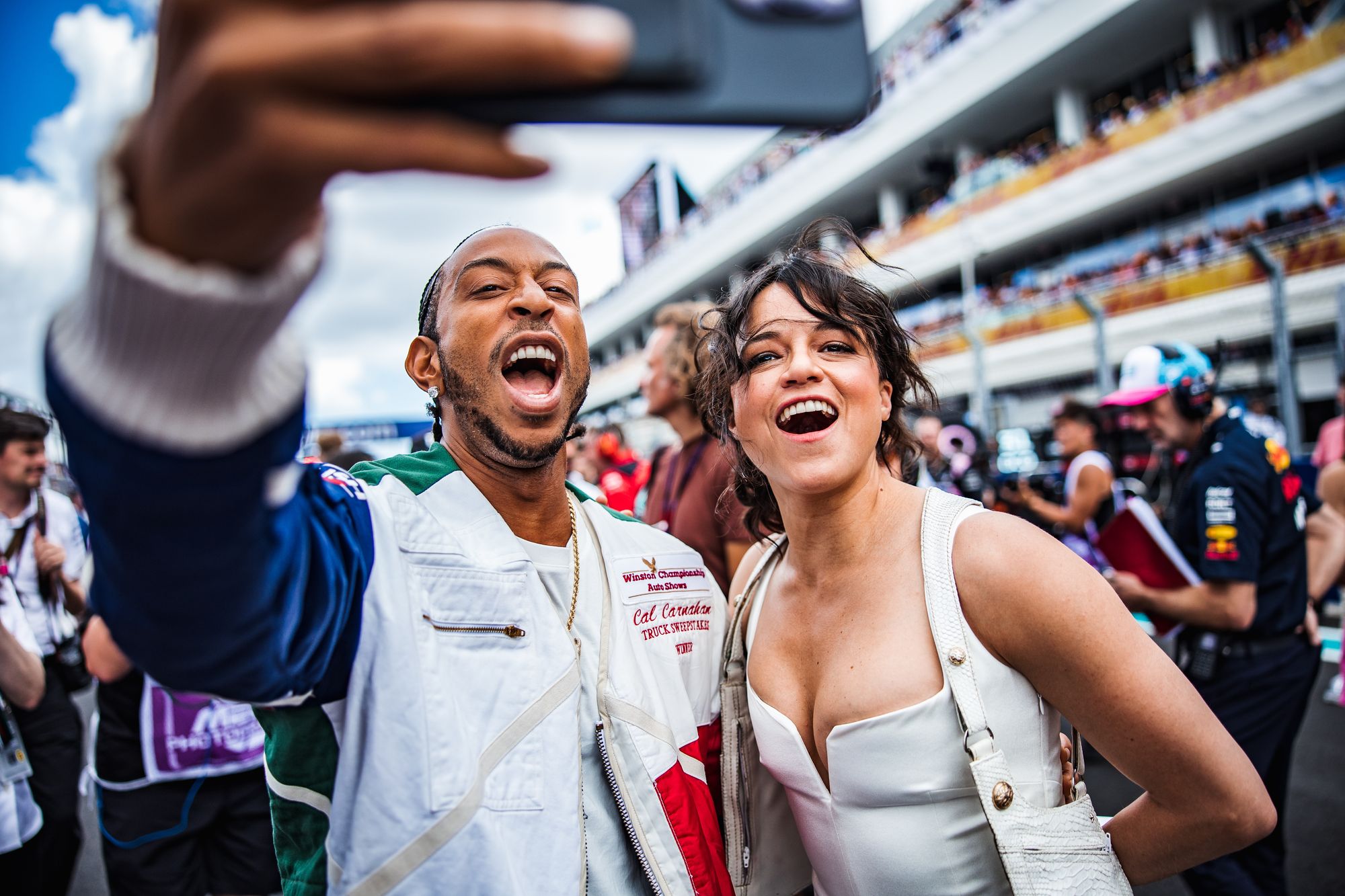 Vegas has kicked that up a notch and you can bet any other new 'destination races' will follow the same pattern. That's bad news for drivers who hate being forced into being show ponies, and bad for aggrieved journalists who have felt increasingly like an afterthought.
This is not the first brand new track to be built without incorporating the media centre into the paddock – it's just outside in Jeddah, for example.
But the inconvenience of being punted into a neighbouring hotel here, having to fight against swarms of hospitality guests any time it is necessary to go into the paddock, has gone down like a lead balloon. - SMM
IS IT TOO GIMMICKY?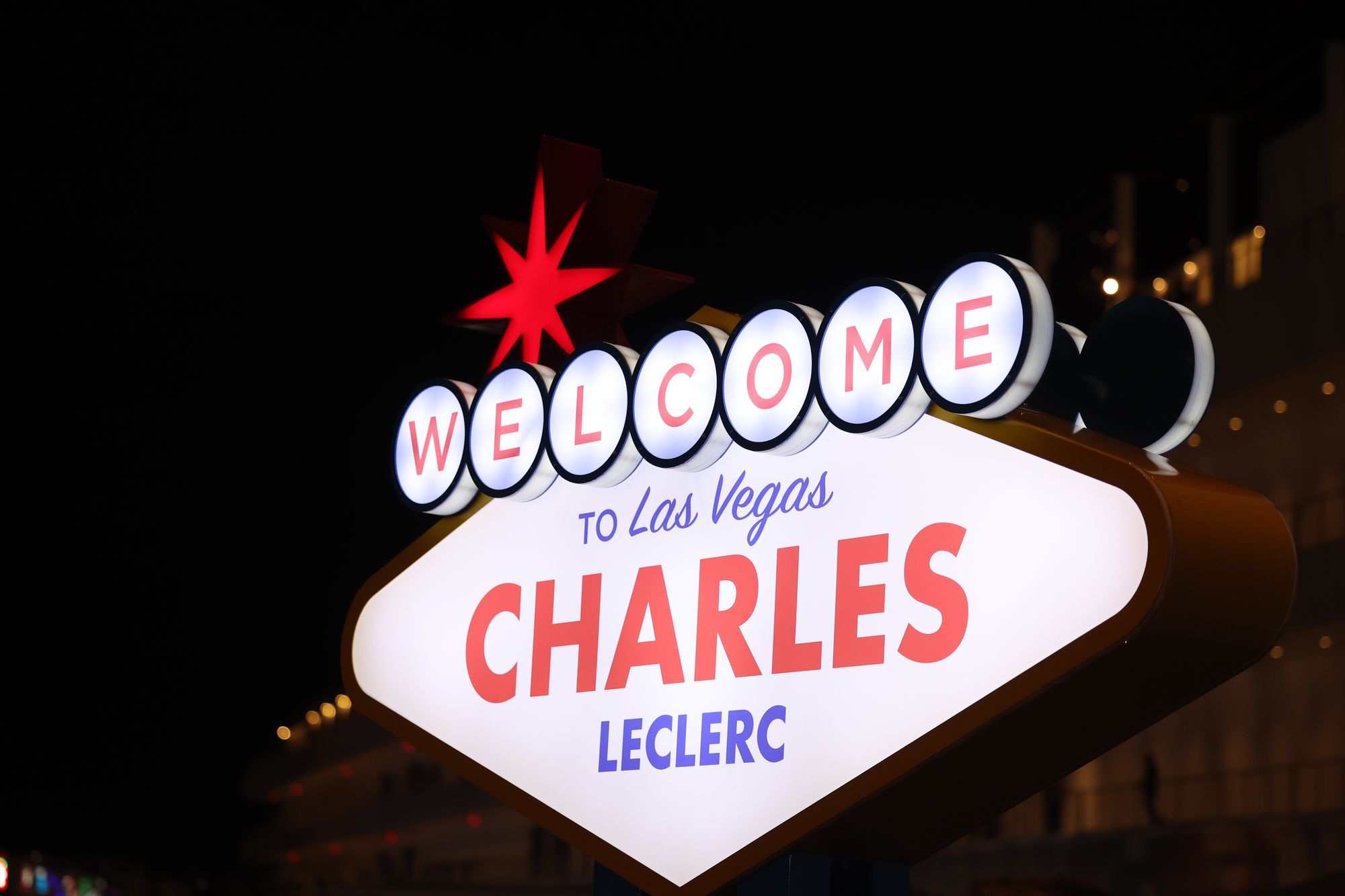 'Welcome to Las Vegas', various signs and promotional paraphernalia around the paddock and surrounding site have emblazoned on them. There has certainly been a reliance on the most extreme Vegas cliches and stereotypes.
To some (many?) traditional fans, this is already tired and gimmicky. To people on site it's mostly fun and harmless. It also leans into the surroundings and gives the race a unique feel.
Having been to many American sporting events, I feel comfortable saying that pageantry is a big part of the show. And though some think F1 in general is being overly Americanised…why should we expect the actual American races to divert from what might be considered the sporting cultural norm?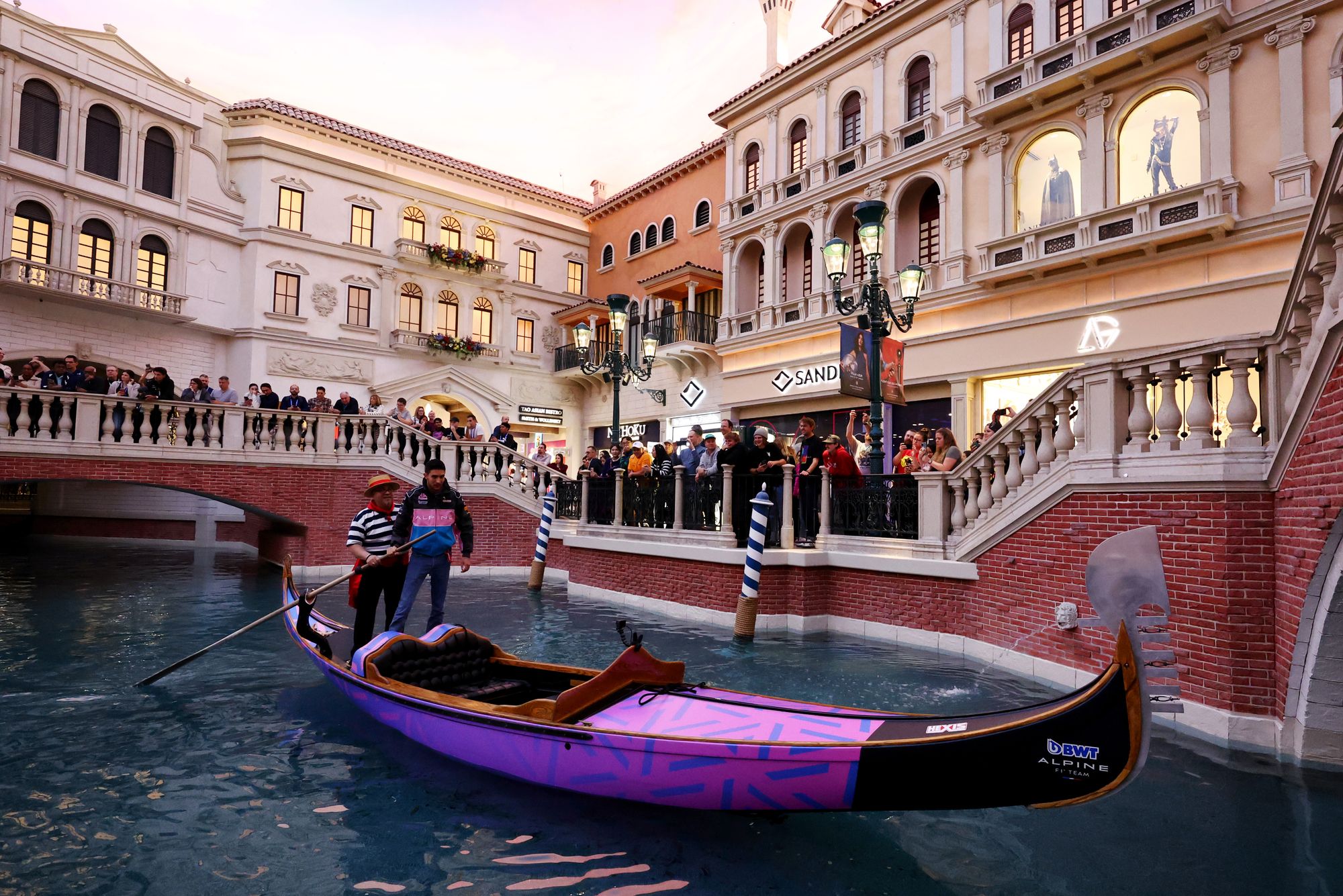 As far as things like the divisive opening ceremony are concerned, it's worth remembering they are first and foremost catering for fans on-site. If you don't like that kind of thing, you're not obliged to watch from home.
It's a little like F1's version of Ricky Gervais' joke about someone seeing an advert for guitar lessons and calling the person to tell them they don't want guitar lessons…
As for the drivers, it's understandable if they do not like some of what they are required to do.
But they are extremely well compensated for their troubles and being asked to do fairly little to promote an event that – regardless of whether you like it or not – could be very important financially and for the championship's long-term growth.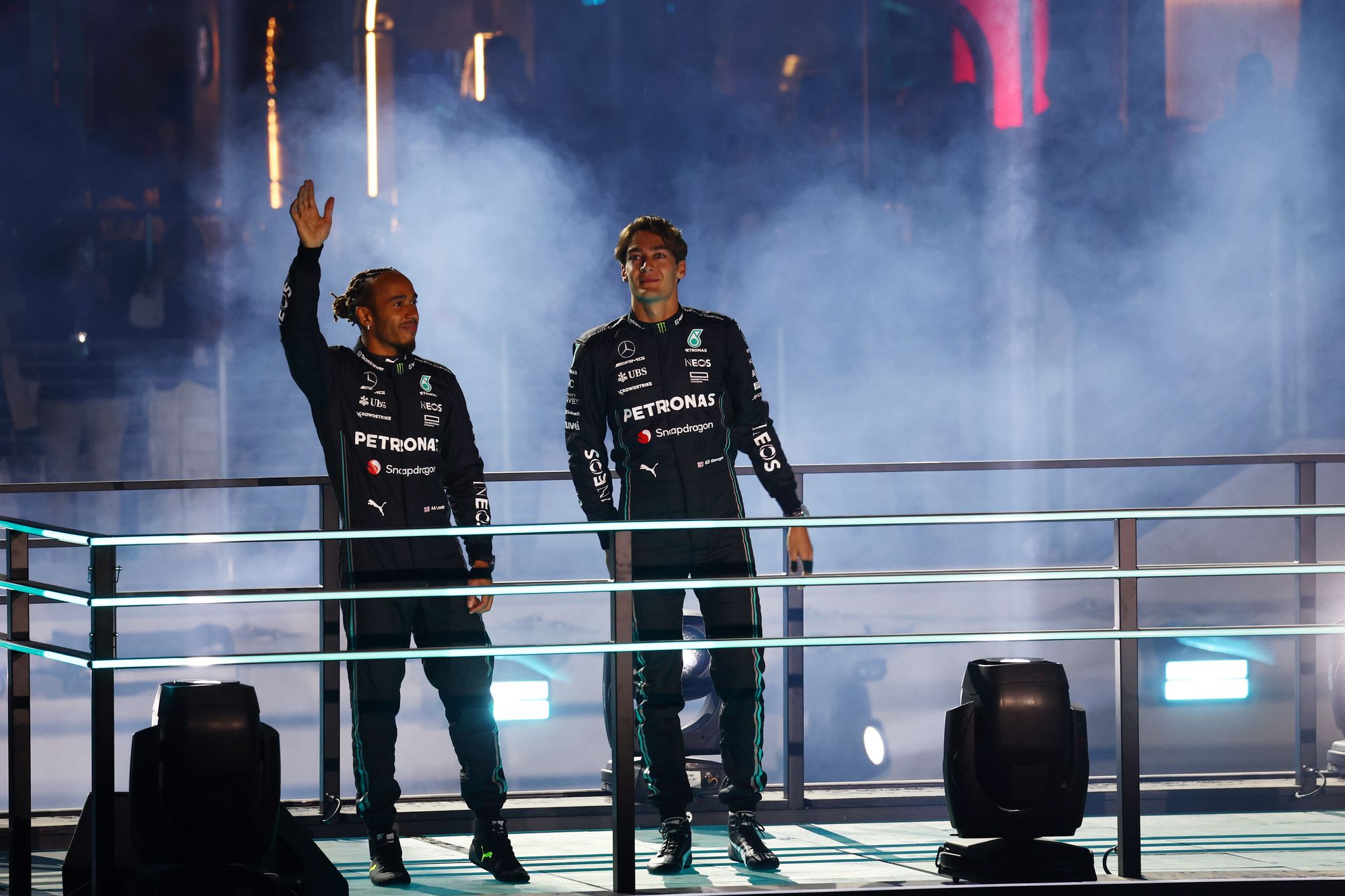 Standing in a box and waving for a few seconds is not the most egregious ask in the world.
And although it's good that some drivers seemed to push back on a last-minute request/demand to make a brief red carpet appearance at a major hotel, given it was a late interference in their schedules, even hearing about that evoked a feeling of 'is it really that hard to walk down a red carpet?'. - SMM
ALL ABOUT THE EXPERIENCE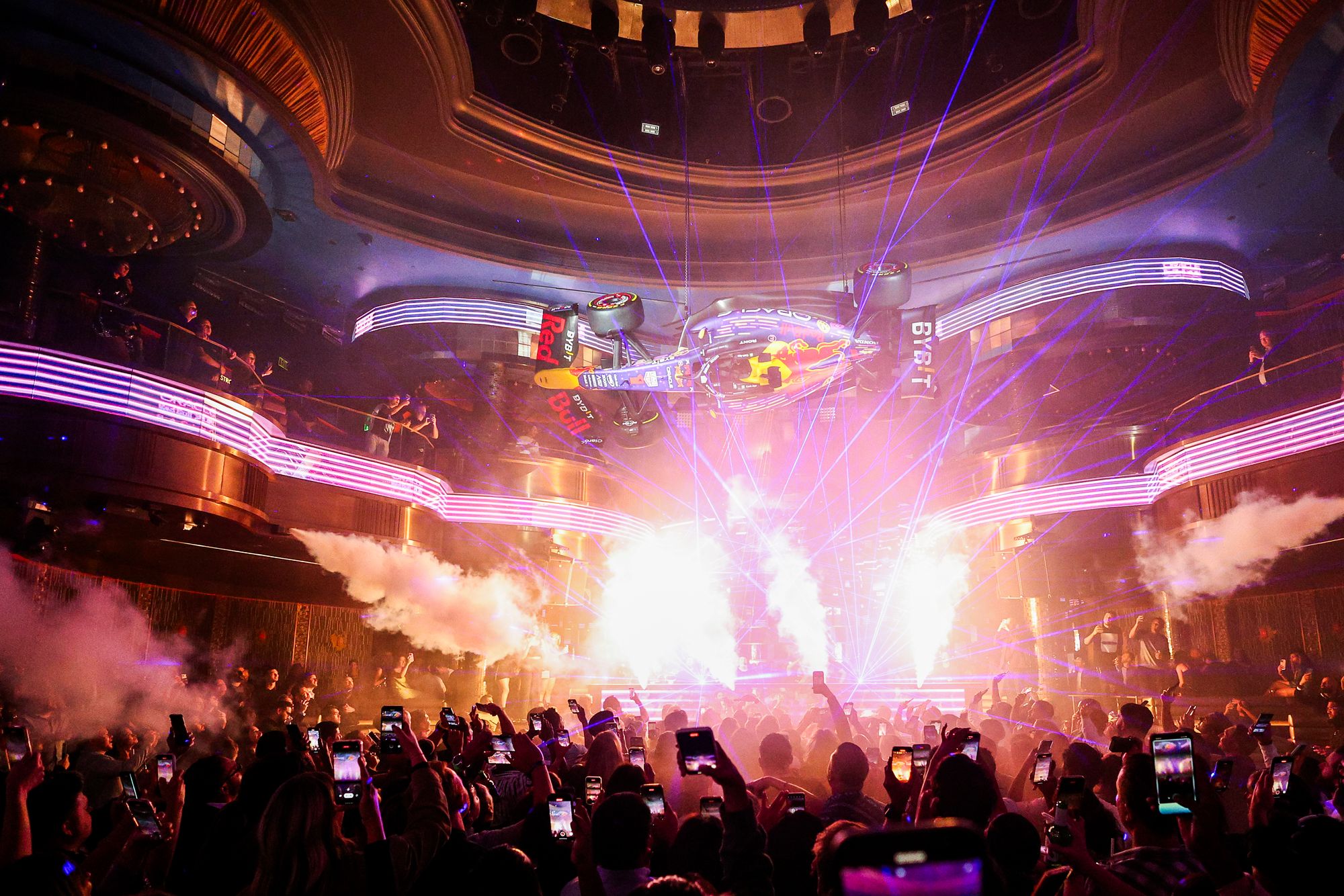 Las Vegas is all about 'the experience'. That's continually used to justify the sky-high ticket prices, but regardless of where you stand on that it's important to remember that this race exists to offer something a little different to traditional races.
The experience means many things, of which the race itself is probably a frustratingly small part.
But the idea is this is more than simply a race to attend, but one where ticket-holders can feel more involved in the event. And, of course, it exists to create an unstoppable tide of 'Instagrammable moments' that will both satiate the appetite of those attending and spread the gospel of F1 around the digital world.
That started with the opening ceremony, held on the start/finish straight, on Wednesday night.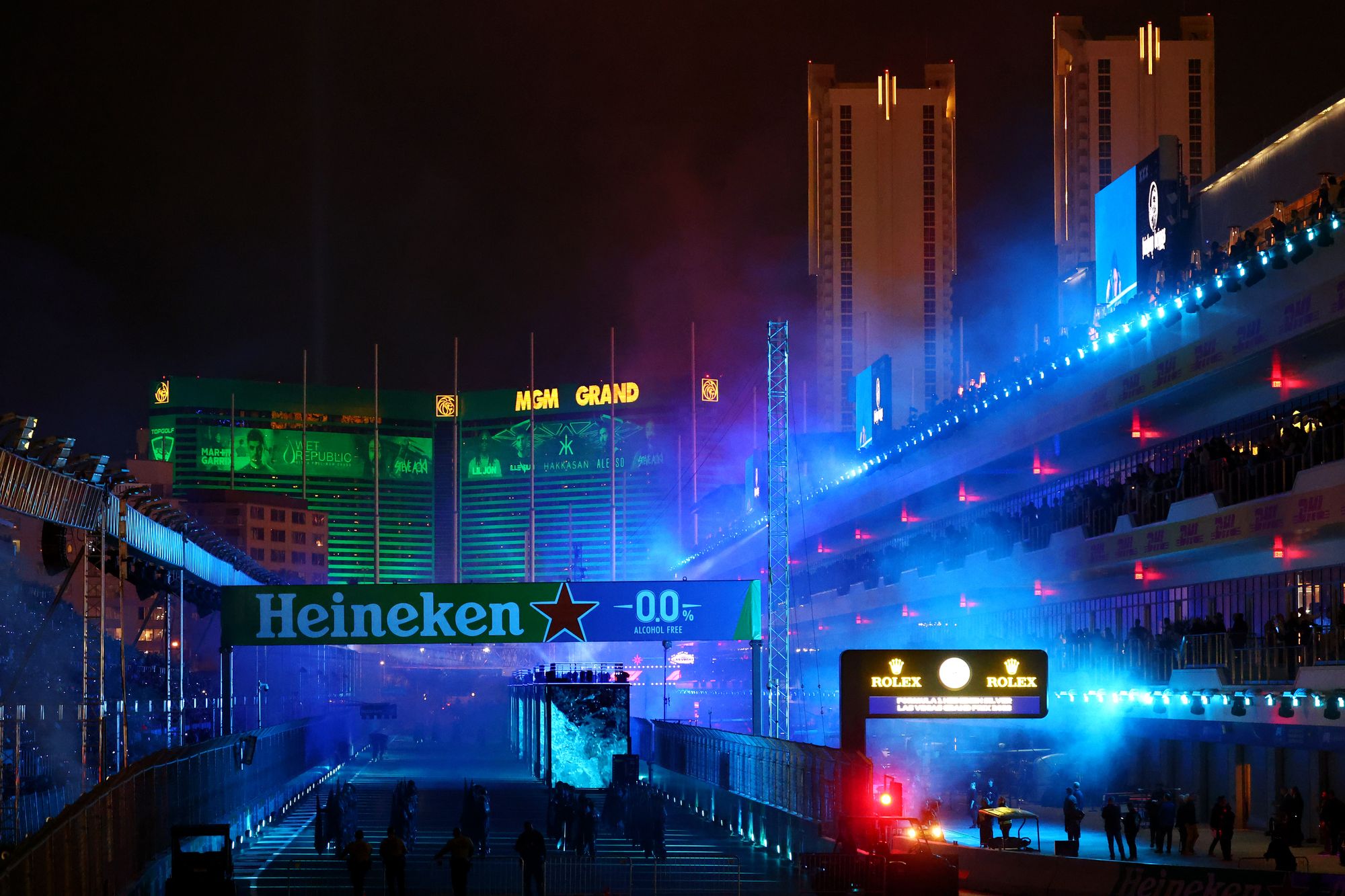 Should a grand prix be about that?
Usually not, but given this is just one race of 24 the realities of the 21st century means it's in F1's interest to build an event that offers what might be called an optimised version of the celebrity-obsessed, moment-sharing world that is an important aspect of outreach.
Whether the experiences offered will satisfy the demands of those attending and the expectations of F1 is a question that will only be answered over the coming days, and indeed over several years of the event.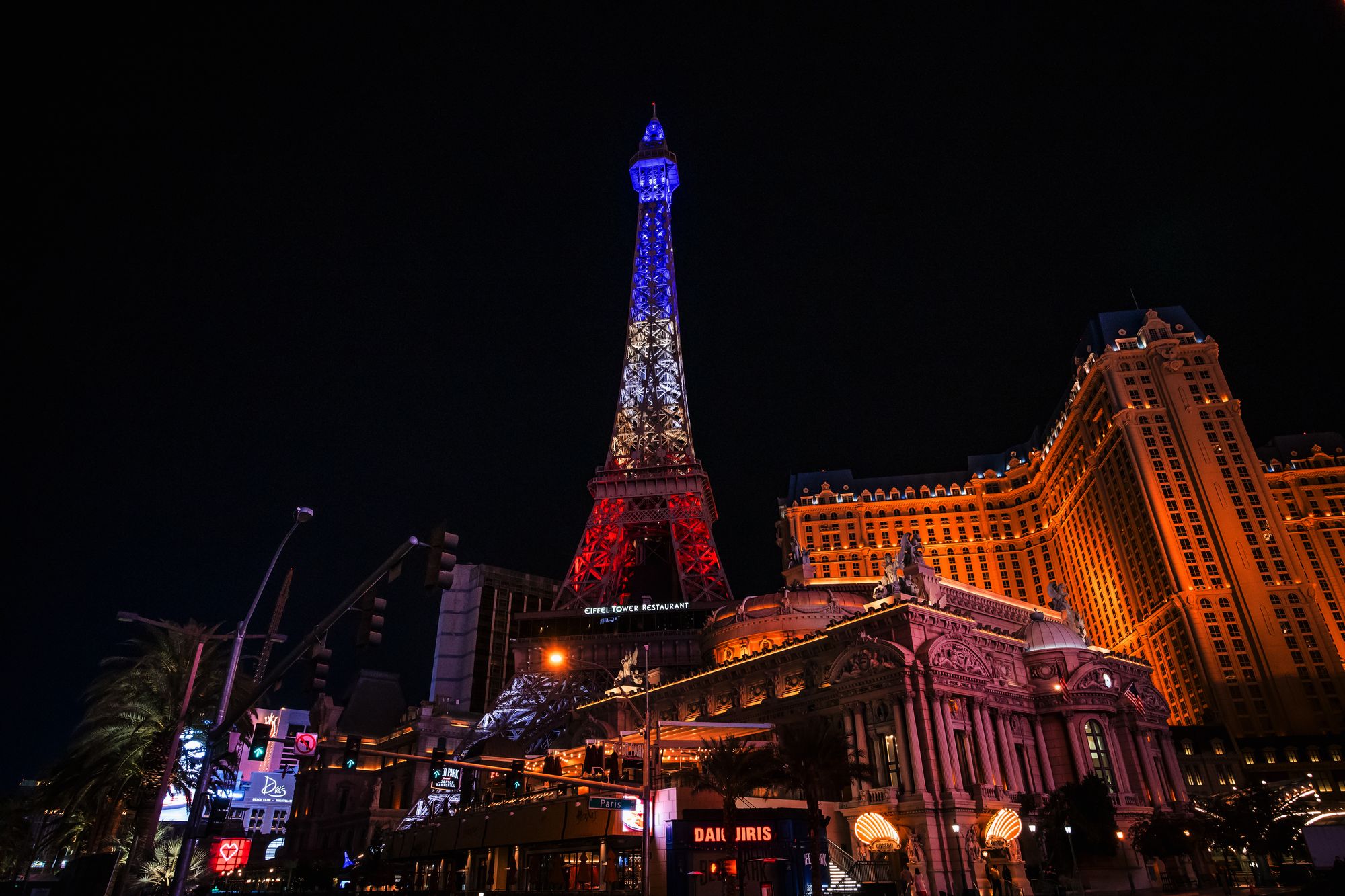 The Las Vegas Grand Prix is certainly not for everyone, but even if it's not for you with such a packed calendar there is a need to give individual events a distinct vibe.
This race will be very Las Vegas, and that isn't going to be for everyone. But it will be unique and will add value to grand prix racing that should be beneficial for more traditional venues too in terms of driving the growth of F1. - ES