Even as F1's calendar pushes up further and further against the limits of staff endurance and, potentially, audience attention span, new track projects still pop up regularly in the news cycle or even on provisional schedules.
Some of them never quite make it to the inaugural race, but many - like this weekend's glossy and massively-hyped debutant at the Las Vegas Strip street circuit - do.
But that's just part of the journey. A new track needs a lot more than mere viability to not just stick around but become a cherished, or at least respected, calendar mainstay.
Here is what our writers see as the ingredients in this elusive formula.
Established F1 fanbase makes a big difference
Mark Hughes
One contrast in new venues, which remains quite vivid, was that between Bahrain/China 2004 on the one hand and the 2011 Indian Grand Prix on the other.
The facilities in Bahrain and Shanghai were deeply impressive for the time, the tracks were good (and have indeed become minor classics since then) - but no one came to watch. Not in those first races.
I recall standing trackside in Shanghai for first practice, having walked around the inner perimeter of the track. The only place there was a gathering of spectators was at the hairpin grandstand. I could count them. There were 57. I was thinking I might interview each of them, just get their names, ask where they'd travelled from etc. to write a feature around - but the language barrier kind of got in the way.
In Bahrain the marshals were super-excited at the prospect of their own grand prix, but there were very few outside onlookers.
It made these first races feel a little alien but it was gratifying that their popularity did grow – at Shanghai in particular.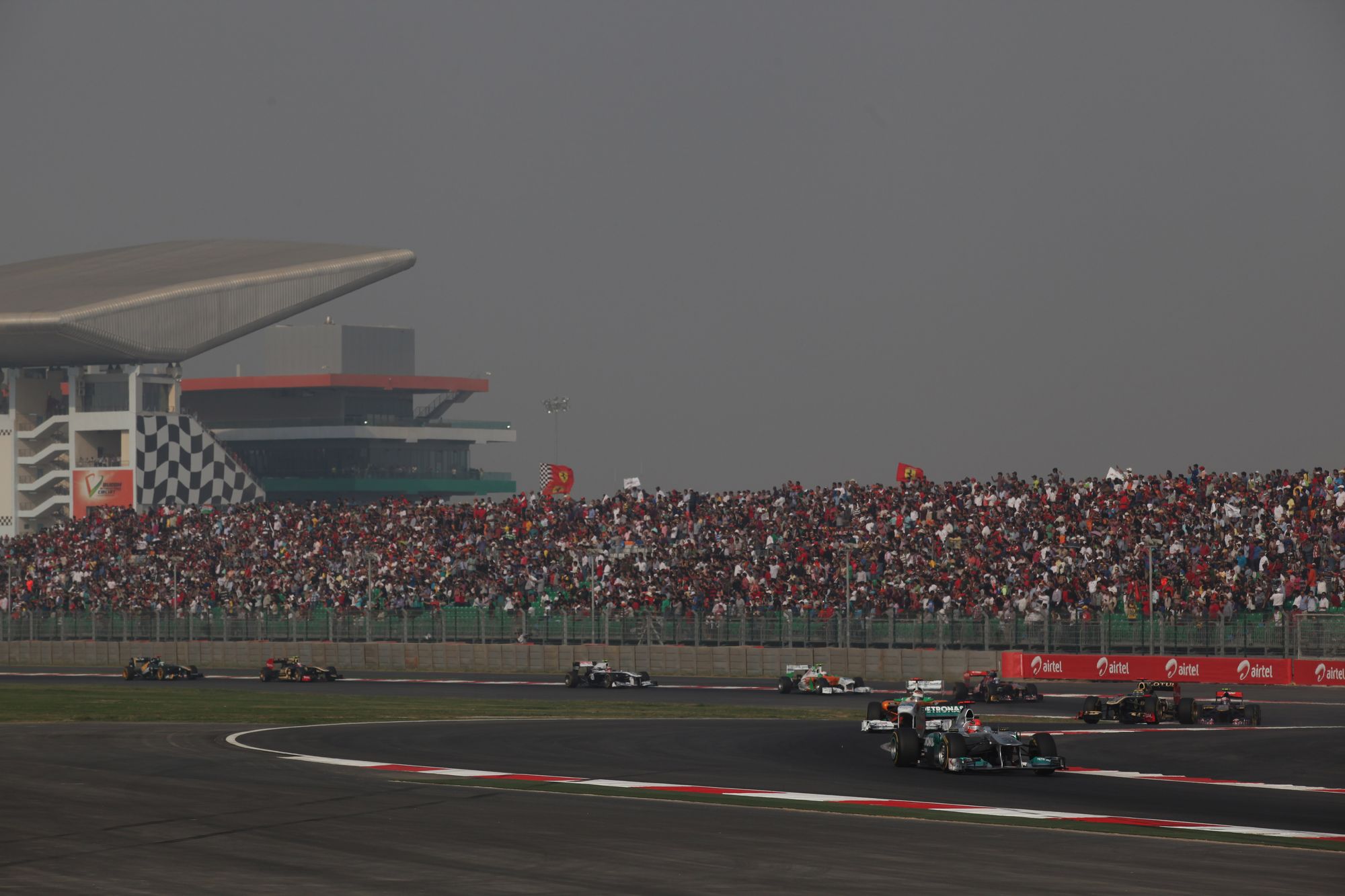 But at the Buddh International in 2011 the atmosphere was brilliant immediately. The track was super, too.
Yeah, ok, some of the paddock buildings weren't very straight and the ground was a bit uneven but having so many passionate F1 fans around, people who clearly already followed the sport, made a huge difference to the atmosphere.
On the taxi trip from the airport to the track, it was noticeable how many motorbike-riding kids were wearing Kimi Raikkonen replica helmets. You knew then that this was probably going to be a good grand prix.
It was. But sadly it was a short-lived one for reasons other than its popularity.
A three-item checklist
Scott Mitchell-Malm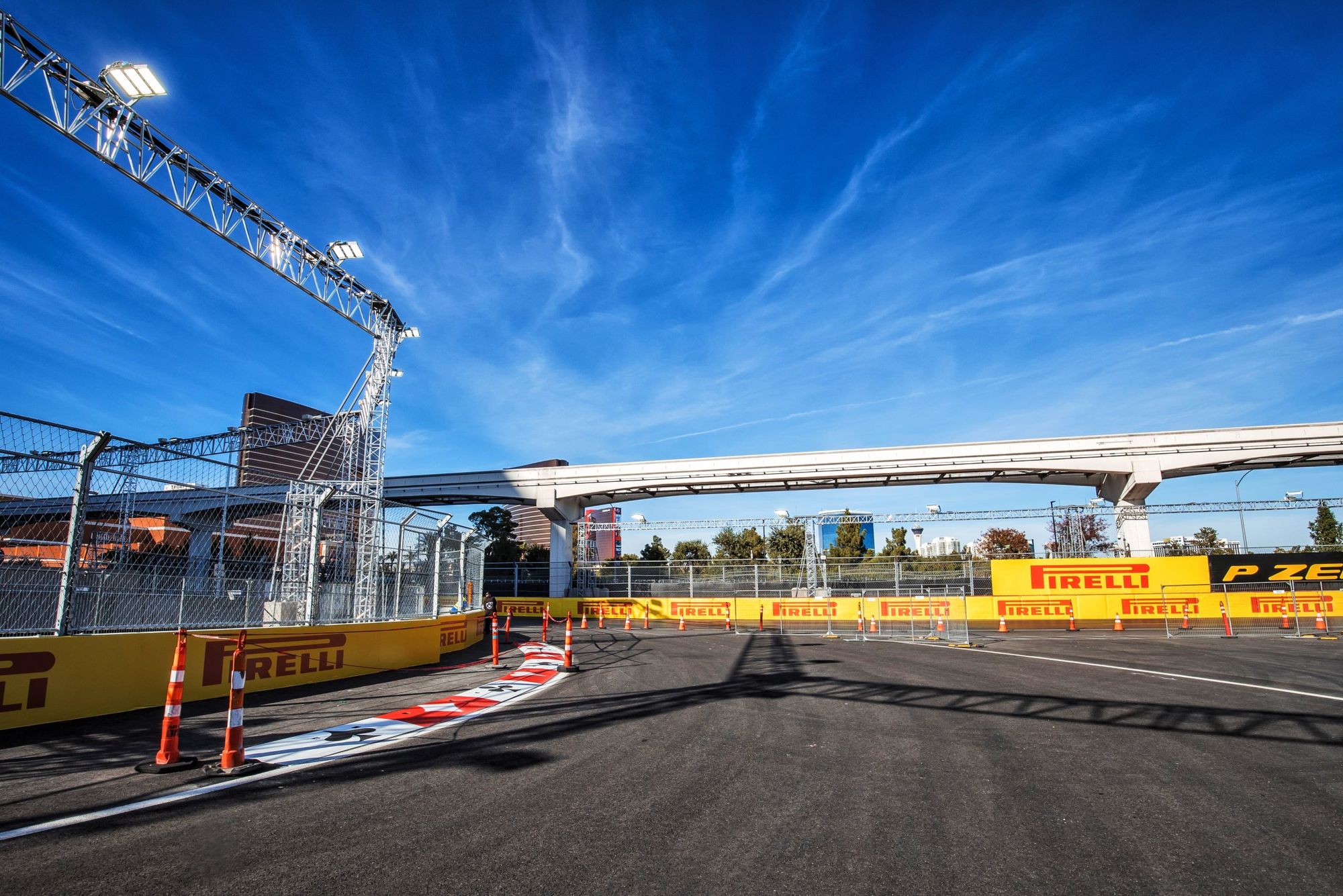 There are three things that come to mind when I think of what a new F1 venue needs.
The first is the big priority: the track. With the additions of Miami and Vegas the track has felt like too much of an afterthought. It's very much 'commit to the location we want first' then 'cram a circuit in there second'.
These kinds of tracks are inherently limited but some of the corner choices - why are we still creating clunky, ultra-slow complexes for these big and heavy cars to lumber through? - are needlessly unhelpful for both the spectacle and the chance of overtaking. I feel like the Vegas track is missing something, although it does at least seem to offer a reasonable driving challenge with at least one reasonable overtaking spot.
The second factor is remembering that the race should matter more than anything (but in reality it doesn't, it's all about the event now), and striking the right balance with the propaganda. A compromised grand prix will undermine positive off-track elements - Miami misjudged that badly in the first year and felt like it struck a better balance in year two.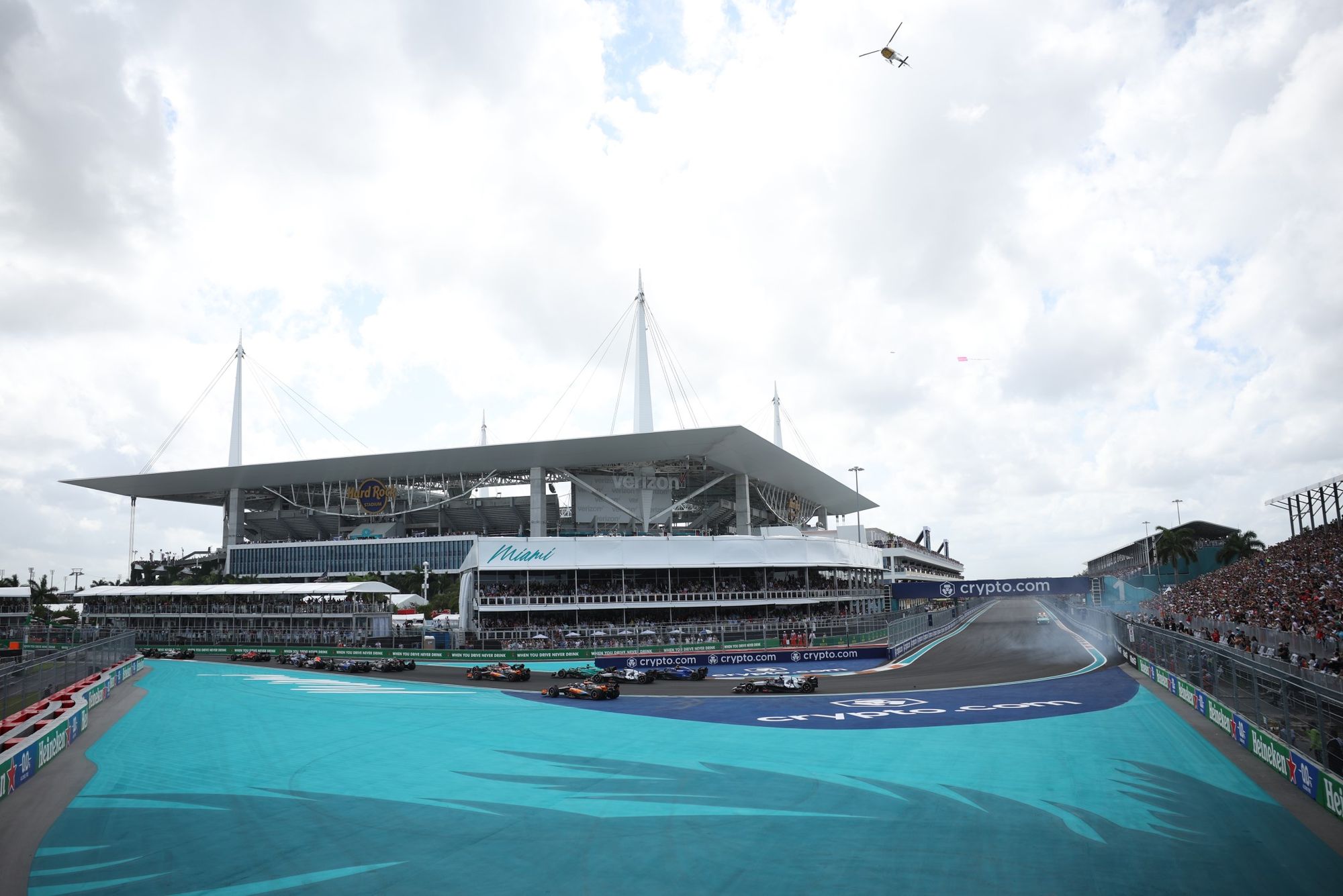 Nobody wants to have the supposed quality of an event (that they aren't attending) rammed down their throat and be told 'you definitely enjoyed this, what a great race!' when it wasn't. There's a chance that could happen in Vegas.
Thirdly, and definitely least important but something that has become a bugbear of mine, name the circuit properly. The Las Vegas Strip Circuit is... kind of fine? Although simply being 'The Strip Circuit' would have been better. But I'm bored of Autodromes. It just screams 'bland corporate missing identity' - which probably doesn't help some races trying to establish a better reputation than that.
There's too much of the same thing
Ben Anderson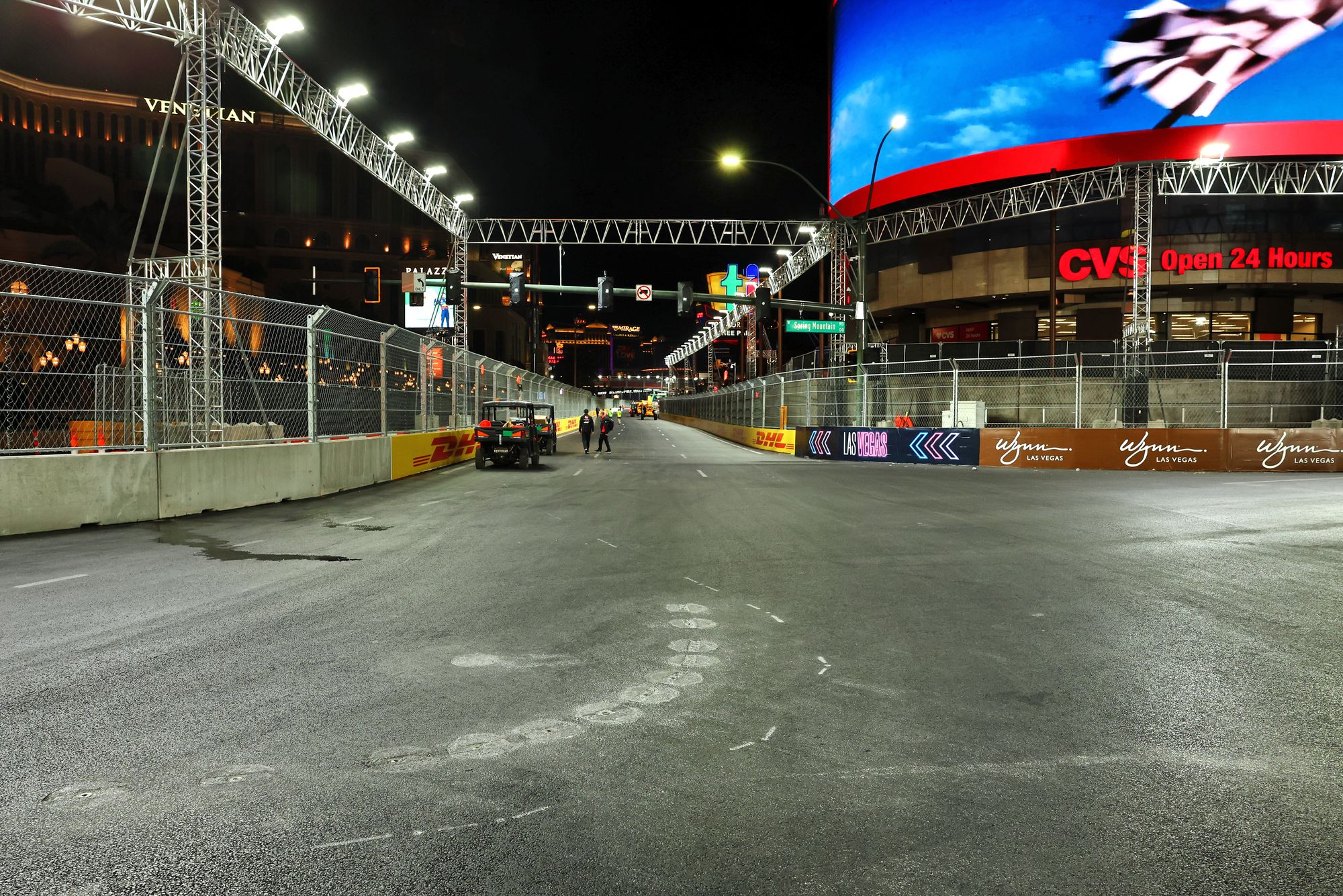 The problem I have with new F1 venues now is that they are nearly always street circuits. I've got nothing against street circuits per se - Monaco is one of the very best places in the world to watch F1 cars up close, and just imagine how cool they'd look at Macau! - but I don't want every new race to be a variation on that theme.
In the Liberty Media era that's nearly always what we get - Covid emergency calendars aside. I respect the fact Liberty restored Imola, Ricard and Zandvoort to the calendar - not new venues of course, but effectively so in F1's V6 era - but of the genuinely new venues F1 has visited over the past six seasons (that weren't just stop-gaps), only one can be called a permanent circuit.
That was the Losail Circuit in Qatar, which of course has been around for 20 years, just not in F1 circles. I find this an agreeable venue because it's so high-speed and really pushes the drivers and cars to their limits. But it's still not a patch on Suzuka, Silverstone, Spa, Austin or even Interlagos. They really don't make 'em like they used to, unfortunately.
Other than Losail, the recent full-time additions under Liberty's watch (so far) are Jeddah and Miami, which are both laudable efforts at making interesting street circuits but nonetheless follow the basic template of 'pick city in country that has money to burn and build temporary circuit around choice location' - just like Vegas now, and Baku, Sochi and Singapore before them.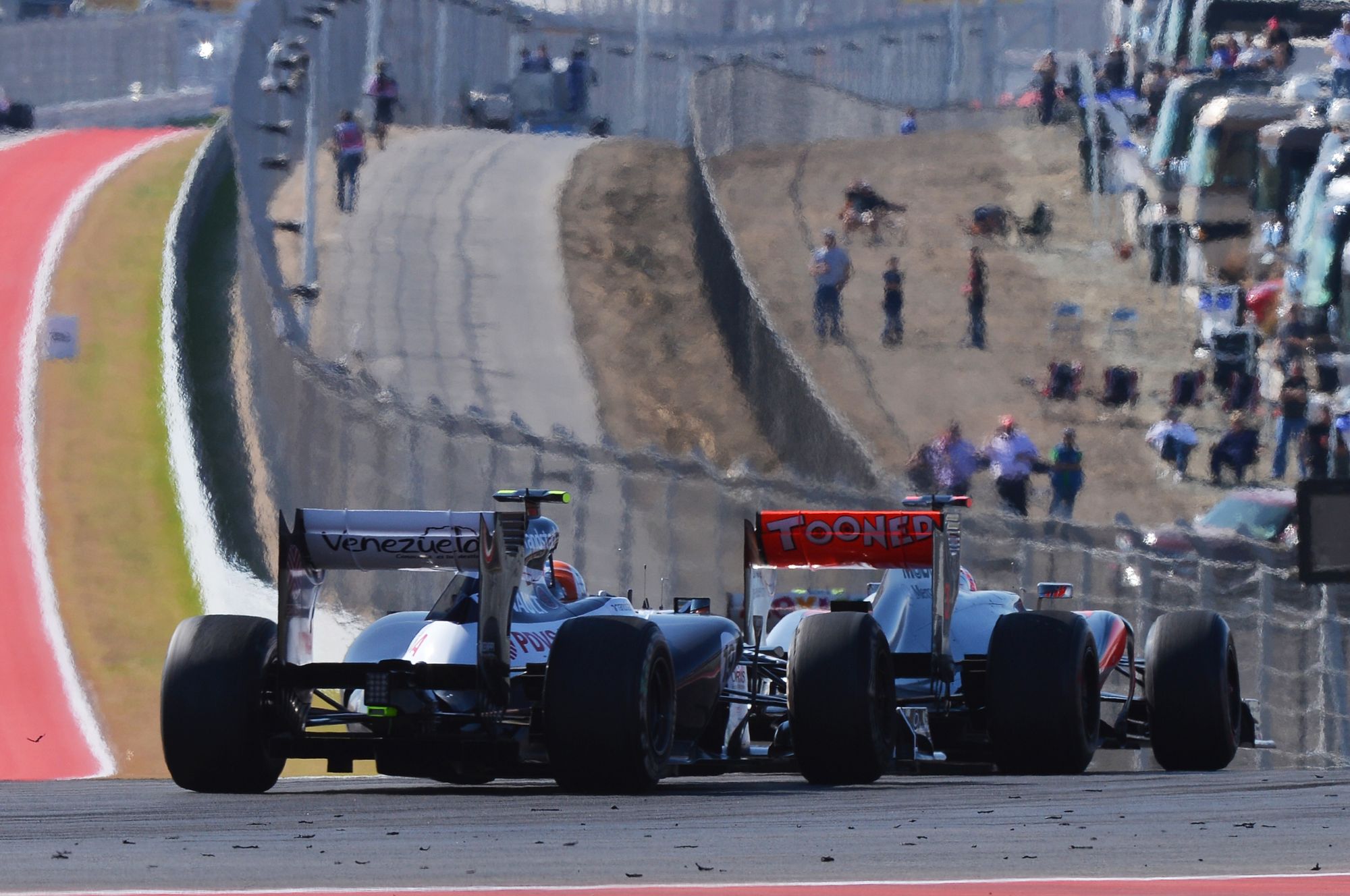 Before Losail joined F1's circus in 2021, you had to go back as far as 2012 (Austin's Circuit of the Americas) to find the last genuinely new (to F1) permanent circuit added to the schedule.
Depending on how you classify Montreal's Circuit Gilles Villeneuve, the 24-race F1 calendar is now one-third street tracks. I think that's enough, personally. I welcome efforts over the past 10 years or so to revive places like the Red Bull Ring, Zandvoort and Mexico's Circuit Hermanos Rodriguez. Imola too, as I said.
More of that, please. Though I completely get why F1's business model demands it, I don't think places like Spa should be under threat of calendar rotation while F1 is more than happy to underwrite street races in Las Vegas.
No track is really new anymore
Gary Anderson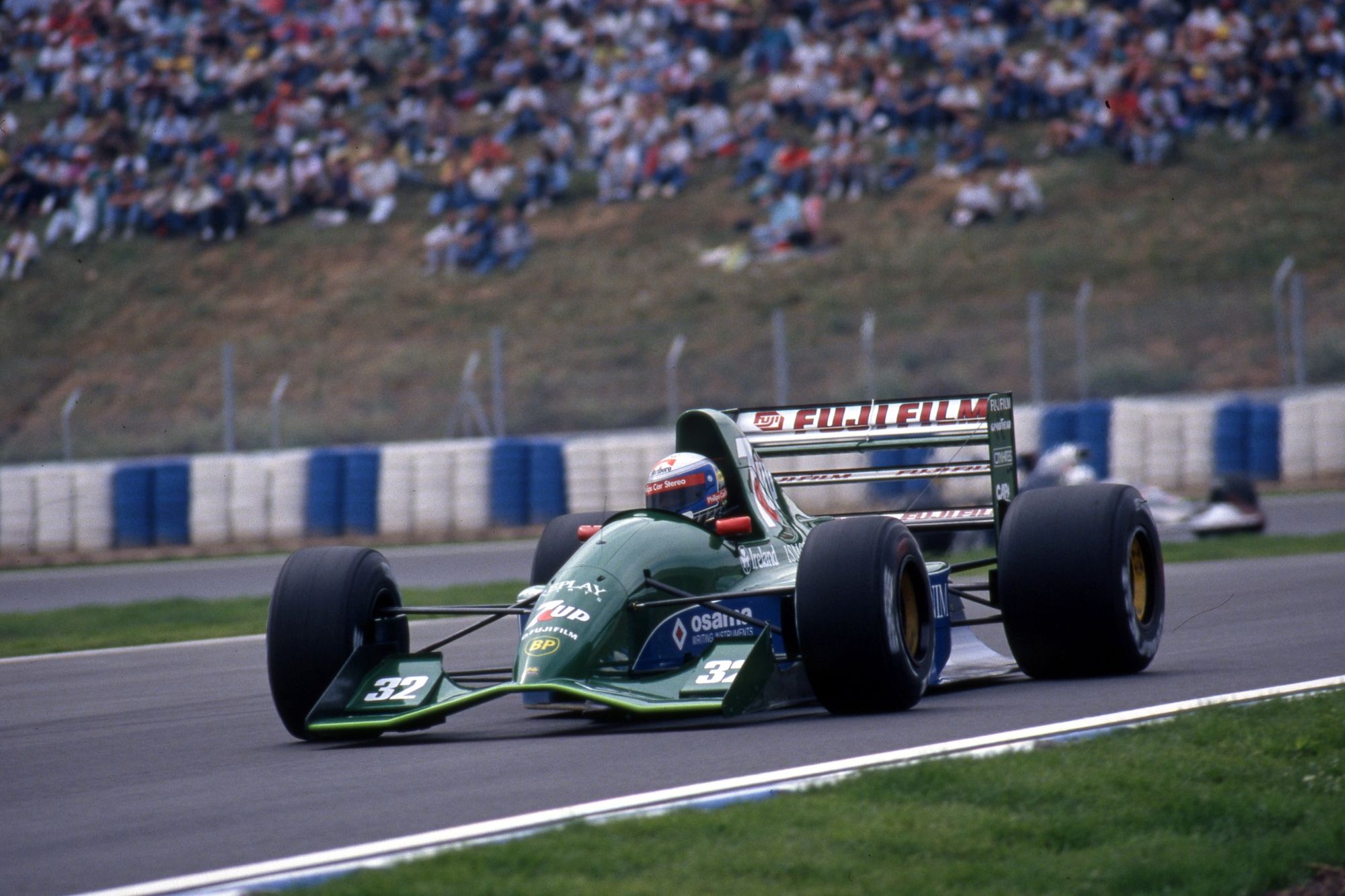 When I was technical director at Jordan or Stewart I always liked the challenge of a new track.
At Jordan in our first year all the tracks were more or less new to us, but that was part of the challenge. Now it's very different, with all the track data available to the teams and the simulation tools available to them no track is actually new. The drivers will have spent time on the simulator so they will be familiar with when to turn right or left.
For a driver, it will be about experimenting with where to use track limits, how the car will ride the kerbs, changing lines to find out where the grip is (if there is any), and coming to terms with the pit exit and entry. Sometimes when a driver goes back to the same circuit time and time again they don't go through these experiments when in reality every year your new car has different characteristics and will respond differently.
As an engineer, I always like the opportunity of running blind, making spur-of-the-moment decisions with your driver as to set-up direction. That, together with ever-changing track conditions, was always exciting - with a new track it's always important to read the conditions, but critically important to not go to far off the beaten track set-up-wise.
Now with the current tools that the teams have it's just about gathering data, sending it back to base to have umpteen engineers filter through it and, using their simulation tools, come up with what they believe might be a better set-up.
Las Vegas looks like the wrong recipe
Josh Suttill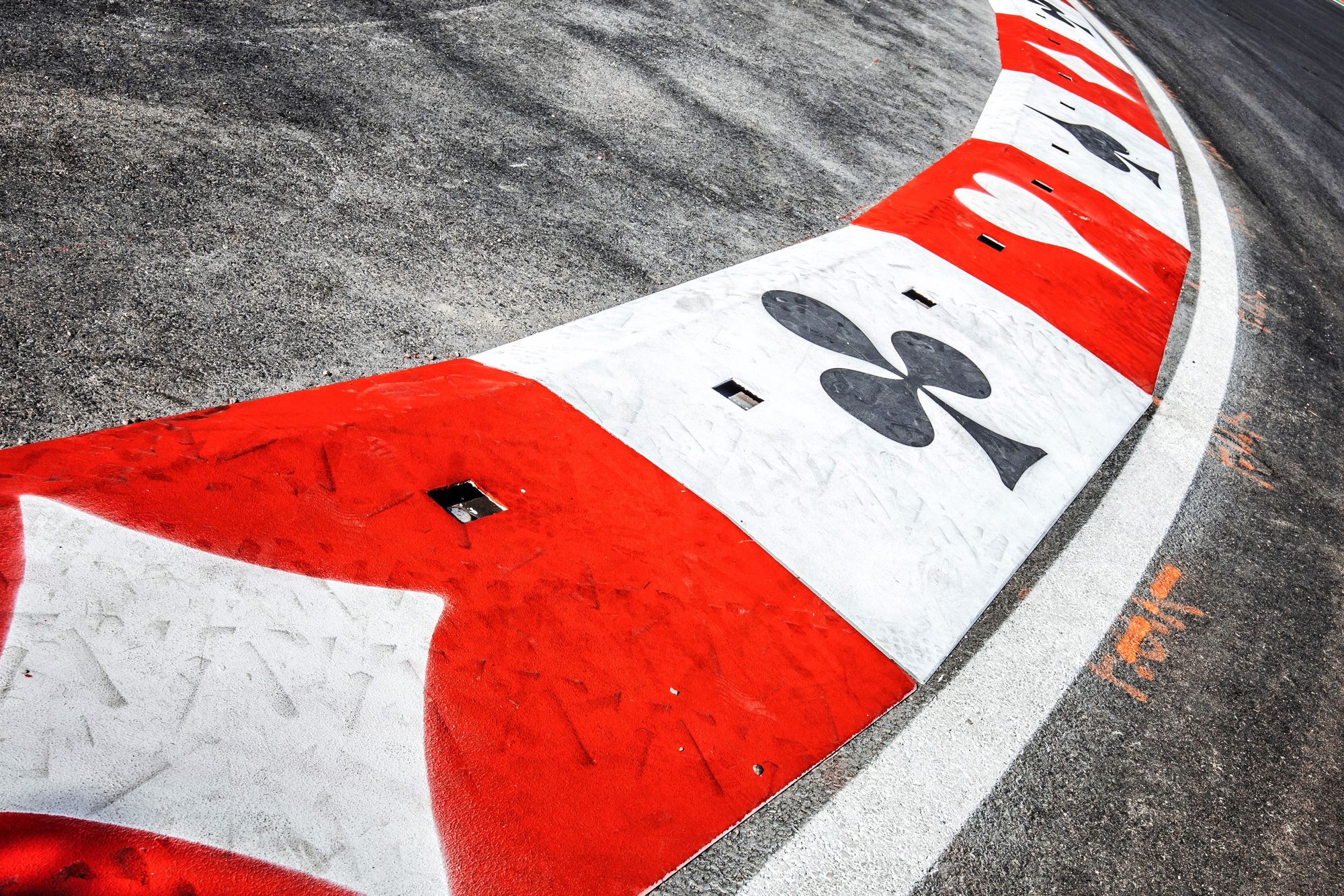 There's nothing more tiresome than a new F1 race that promises to be ground-breaking and long-lasting but then disappears after a few years.
My gut feeling is that Las Vegas will follow that trend.
The track is fairly soulless from my (virtual) experience of it, with little creativity present. Yes, there are geographical limitations when designing a street circuit, but it's difficult to accept that this layout was the best available option within those limitations.
There's plenty of opposition from locals and the nightmare (albeit impressive) logistical challenge of holding this event is evidently going to cause plenty of disruption
That's usually a recipe for a short-lived F1 race that soon fizzles out after initially promising so much.
The fit matters more than the layout
Jack Benyon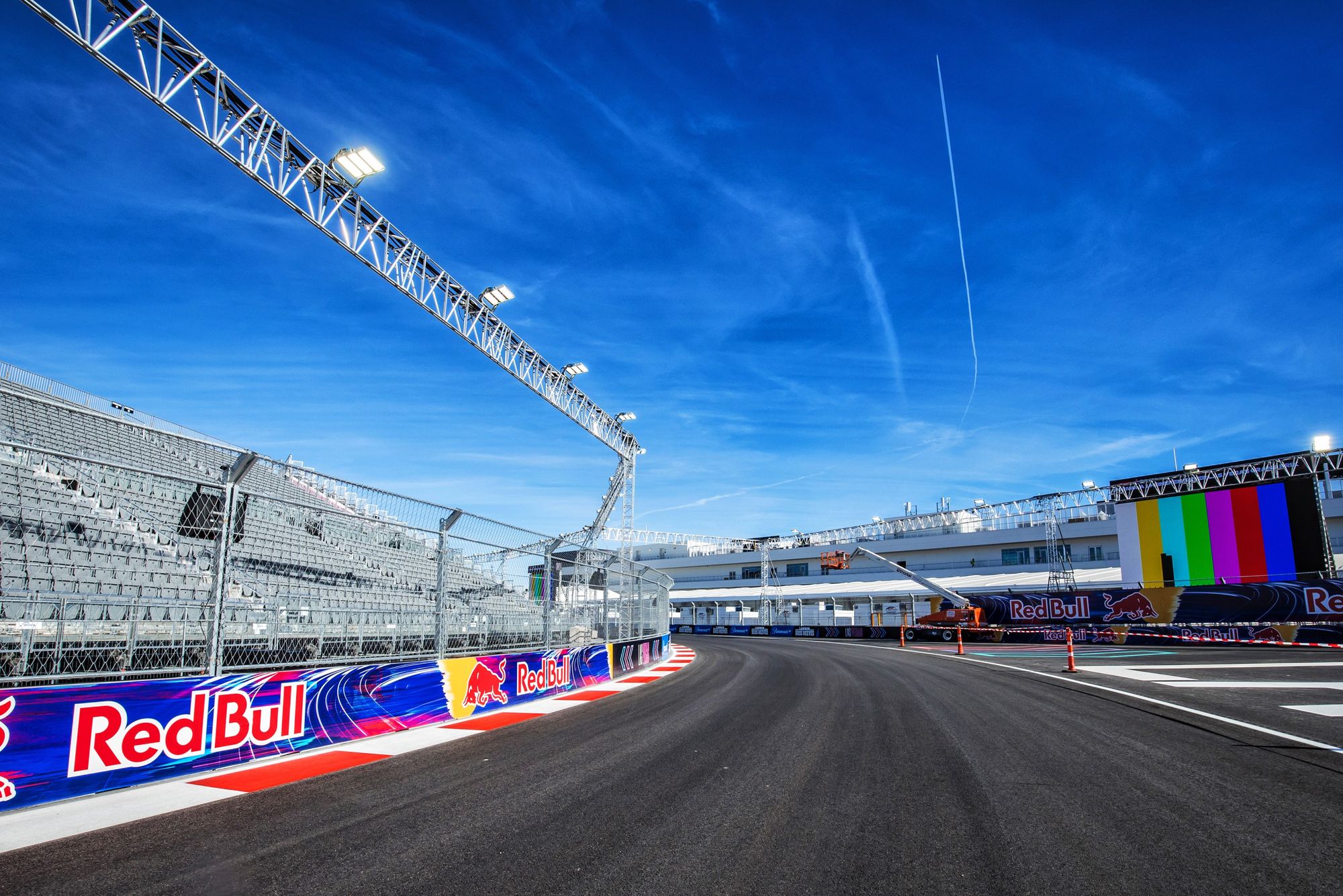 In any series, a lot of attention gets put on what a track layout looks like and how it might impact a hypothetical race.
But in my opinion, that question is just one ingredient, and the others are just as important if not more so.
Take IndyCar, my primary series, where the two latest street courses to be introduced have caused a fair amount of chaos. Nashville's short pitlane and difficulty in choosing a restart zone have contributed to some epic races, including Marcus Ericsson literally going airborne in the opening laps before recovering from last place to win.
Detroit was introduced this year and looked far too small (1.65 miles, pole time of 1m01.8592s) with far too few obvious passing zones to create an interesting race, but did it anyway.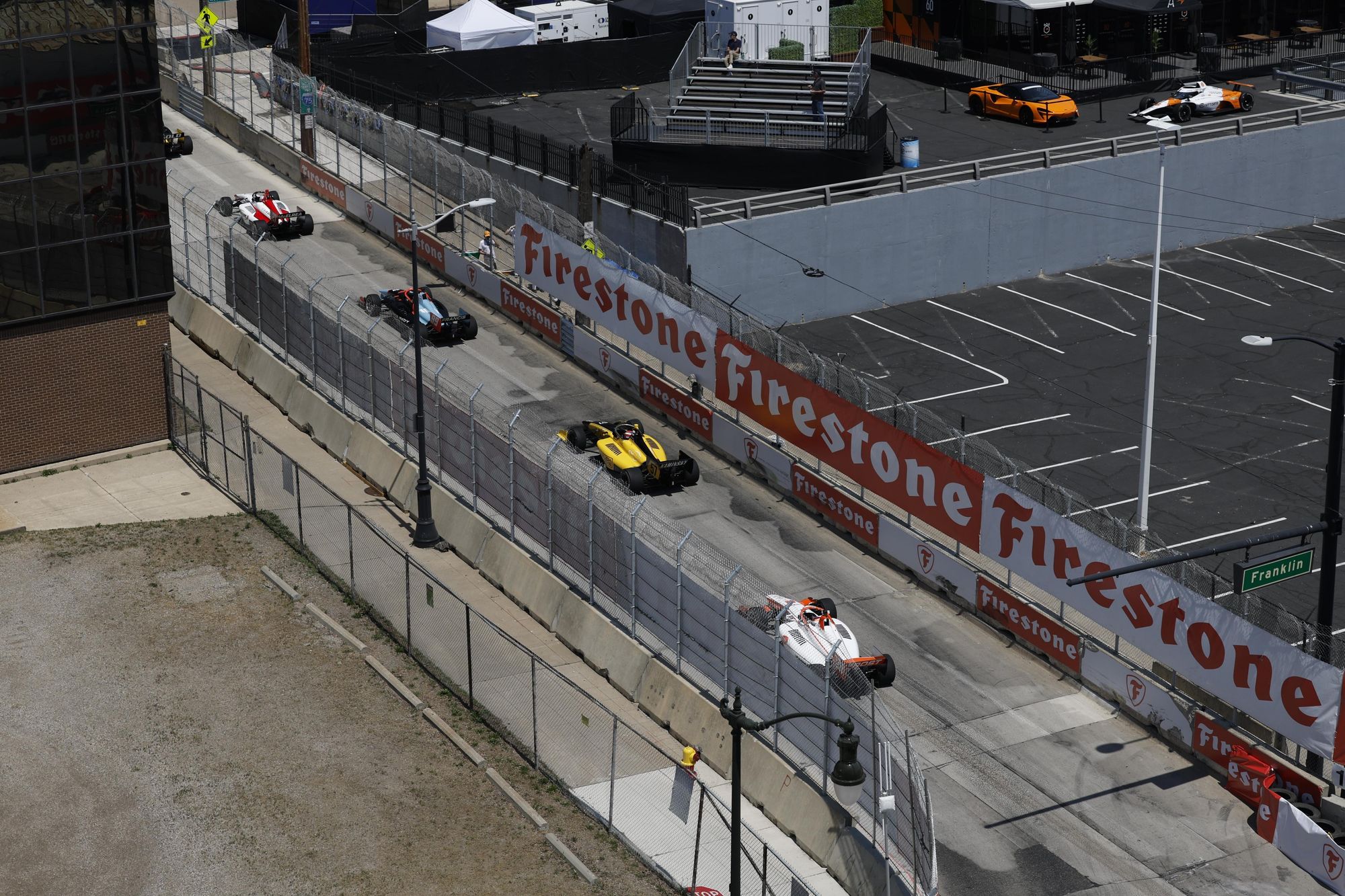 The constant in both of these scenarios is that IndyCar is a single-chassis series with a precedent set for having entertaining races. The low level of aero means mechanical grip does the talking on these types of tracks and everyone is on a much more even playing field. The cautions and neutralising the field cause chaos and provides last-chance saloons for those seeking better results later in the race.
The point I'm trying to make is - you can draw the most brilliant and complicated circuit on a map, but thinking about what your series is like, how your cars perform, and the precedent set by similar races is just as important. The simplest circuits can turn out to be the best, sometimes.
If your cars are long, wide and heavy, and dependent on complicated aero, don't go to a really narrow and slow street circuit (sorry, Monaco).
Make the decision on tracks based on what works for your formula, if you want to have an entertaining race. Or maybe you even accept that a race isn't going to be that exciting if the economic reasons make sense, which is - I imagine - how F1 is approaching this weekend in Vegas.
But, even the most uninspiring and boring-looking tracks on paper can provide the most exciting spectacle. Don't count out Vegas until we've at least seen a race there. And by then, it will have done its off-track job anyway.
YOU CAN'T FORCE FRESHNESS
Matt Beer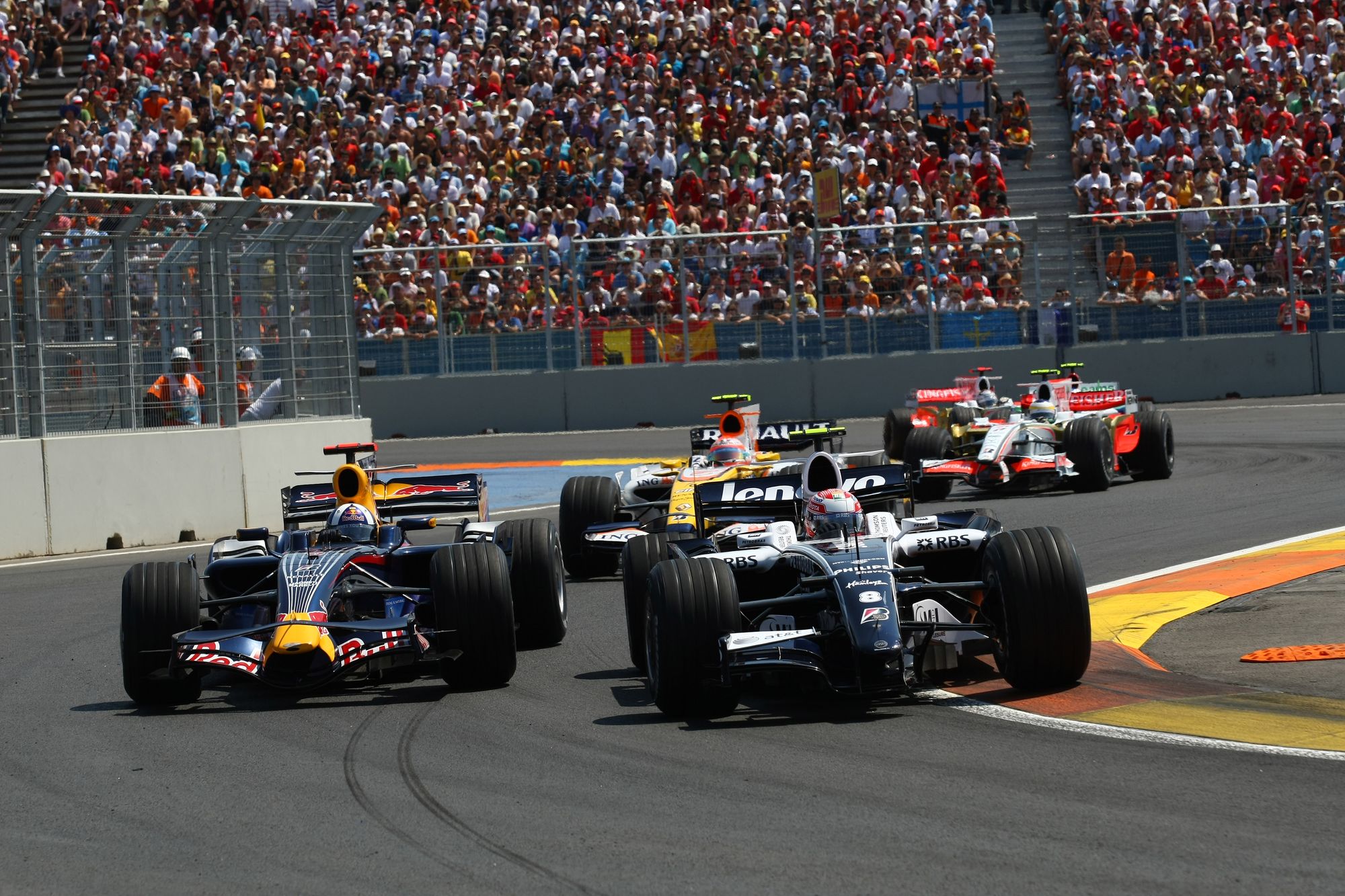 The best new venues offer something fresh and unexpected. Which given there are really only so many ways you can make an F1 track means some just aren't going to be exciting however much they hype themselves.
As the Hermann Tilke-era prototype, Sepang felt bold and new - offering proper corners as well as made-for-overtaking sections. Descendants like Sakhir and Shanghai lacked its novelty (and were simply worse layouts). Night race pioneer Singapore broke new ground, too.
Personally, I like the scope for a good kind of chaos that a new street track in particular provides. Chaos as in unexpected results and surprise race twists, rather than delayed race or seven safety cars type of chaos.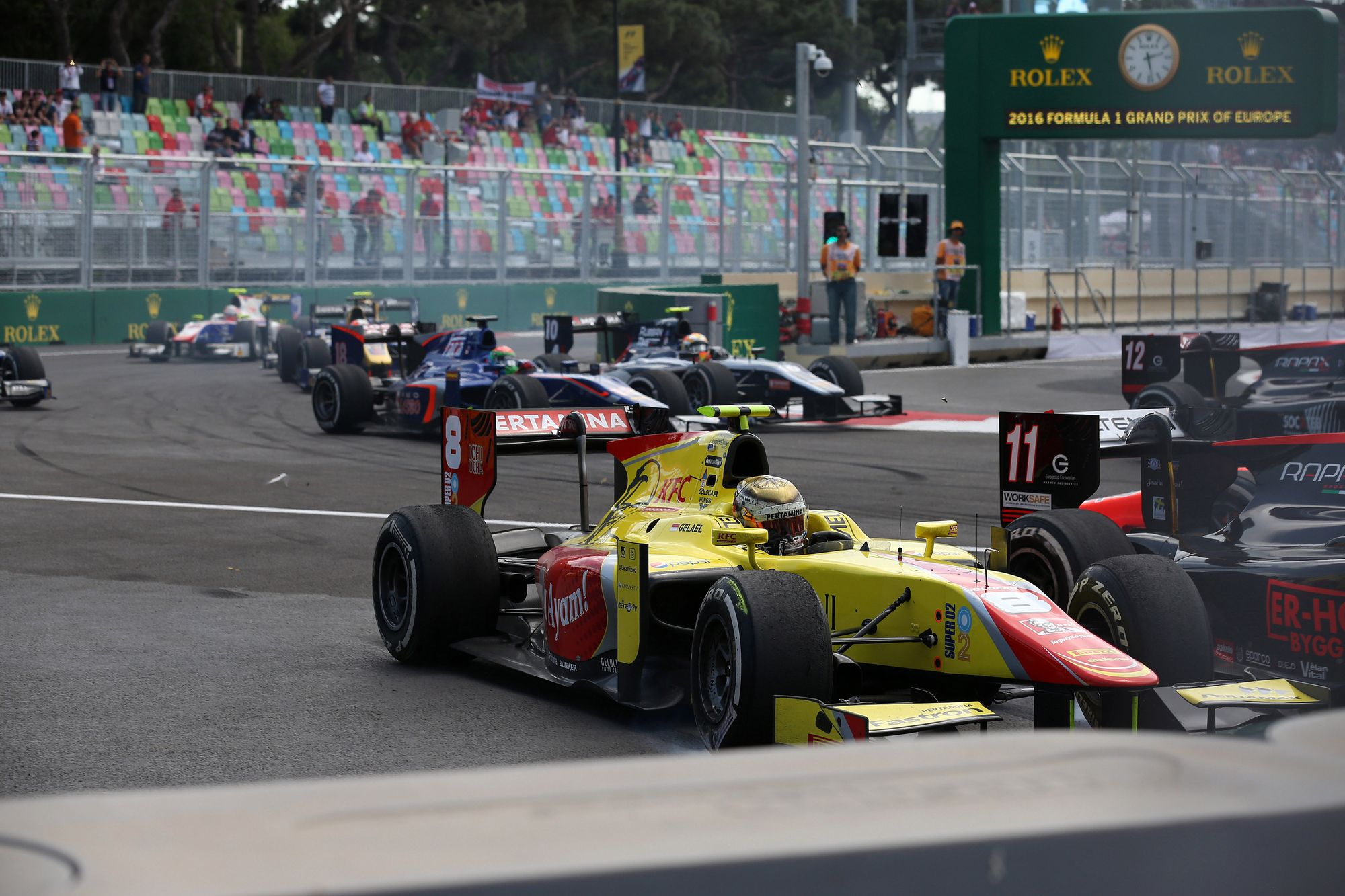 Baku's F1 debut may have been flat but the GP2 madness that year hinted at what was to come. Jeddah 2021 was F1 on the edge in all sorts of ways - the qualifying laps and race moves that weekend the most visceral evidence of how much both Max Verstappen and Lewis Hamilton wanted that championship.
I (perhaps uniquely) had really high hopes for the Valencia street track, too. It felt reminiscent of those IndyCar street tracks with unremarkable layouts that generate really mixed-up races, but it didn't really deliver on that till Fernando Alonso's glorious win in its final appearance.
As much as part of me wants to stubbornly resist the bucketloads of hype, I do have high hopes for Vegas ticking my 'something fresh' (its location) and 'entertaining chaos' (there are a lot of unknowns across the layout and potential temperatures) boxes and being the late-season highlight F1 2023 needs.
But my favourite ever 'new' F1 venue was a very old one in some ways: the Mugello one-off from 2020's COVID lash-up calendar. Its reputation from decades of history elsewhere in motorsport preceded it and the 'hype' was all organic. That's something you can't manufacture and just need to let play out.