Beyond the glitz, the glamour and the seemingly endless promotional activities squeezing every drop of marketing potential from being in Las Vegas, it might be easy to forget there is a Formula 1 race happening here as well. And beyond the hyperbole surrounding the event itself…it might be quite good.
The Vegas discourse has some extreme opposite ends ahead of one of F1's most divisive and anticipated new grands prix for a long time. Some are desperate to force-feed you all that is so fabulous about this place and this race, some are so determined to undermine it that there are some strange expectations or claims about how bad and amateurish the spectacle will be.
There is so much hype around the Las Vegas Grand Prix that, in all likelihood, the race will not live up to it. But like it or not – and a lot of traditional fans may not – the race itself, the quality of the two hours or so we see on Saturday night on the Strip, is only a part of what makes this event something F1 has gambled so grandly on, and something that (despite a considerable amount of local disruption and displeasure) a lot of people in Vegas and outside of it are looking forward to.
All that said, is it going to be a good race? No grand prix is a guarantee of that. So the better question is can it be a good race? And the answer to that is a bit more encouraging than, say, Miami – which looked from the start like it had all the ingredients to be quite a mundane racing affair.
This needs to be cautioned by acknowledging that the Las Vegas Strip circuit's layout is not the most stunning, most challenging, or most obviously overtaking friendly you will ever see. It falls right into the trap of modern street track with an emphasis on locality.
THE TRACK ITSELF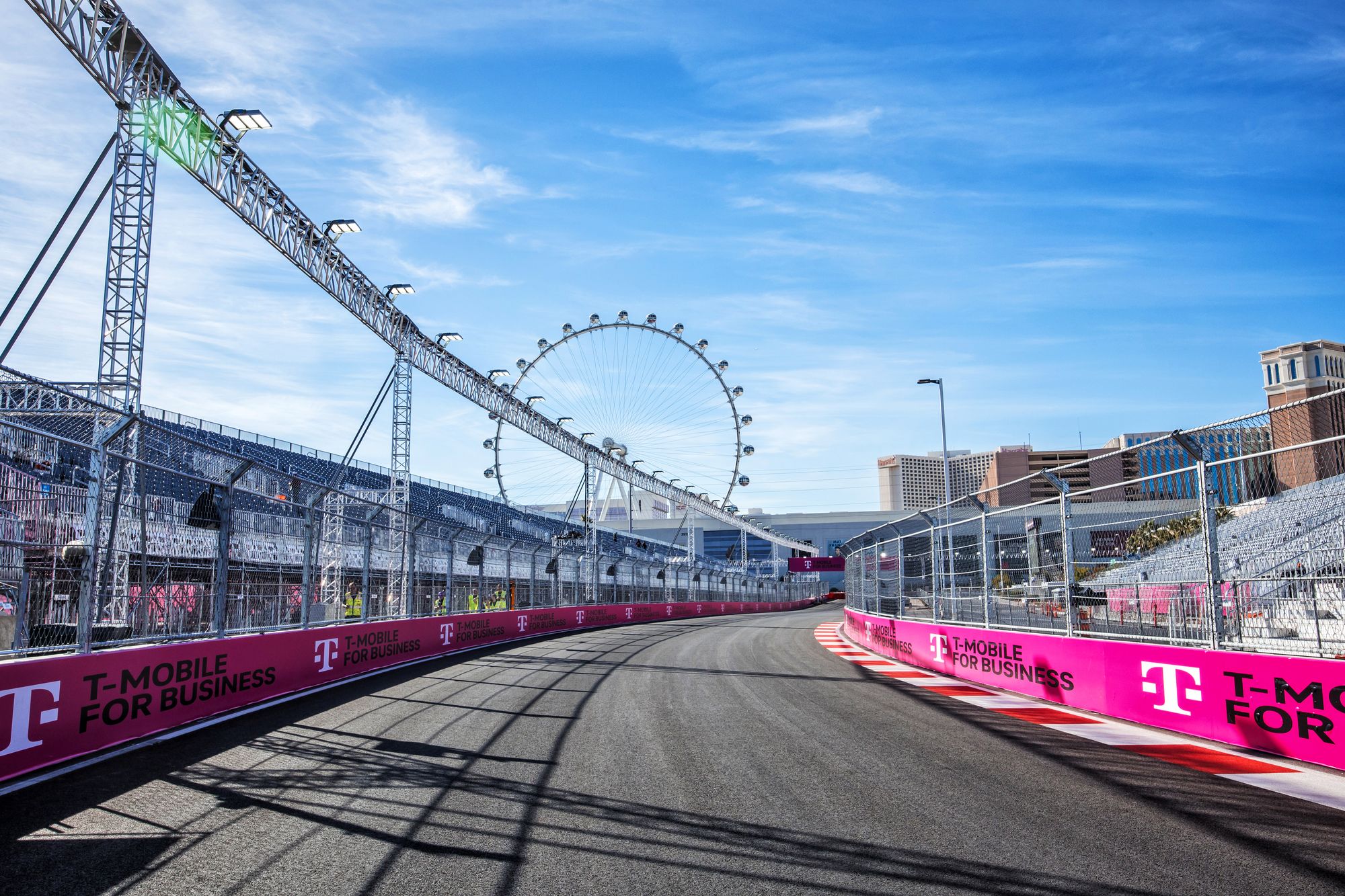 A 6.2-kilometre track with 17 corners, the long straights will raise expectations for slipstreaming opportunities, and mean the set-up is going to be more like what teams use at Baku or even Monza.
As Alex Albon has pointed out, the corners that precede the straights are significant for the quality of racing.
He mentioned there's one part of the track where the corner sequence before it means a potential passing place is nullified because, as in Mexico where the final complex compromises the overtaking chance on the run to Turn 1, it's hard to follow.
Albon didn't say exactly which corner, although his point could apply to several parts of the Vegas track - notably Turn 1 and Turn 5. Turn 14, which follows the 1.9-kilometre straight on The Strip, looks to be the best passing place.
The circuit layout is going to be a tricky balance for teams to strike considering tyre warm-up, which we will come to in more detail shortly, is likely to be difficult. And pre-event simulations have been compromised because the track data available hasn't been at the usual high-fidelity level.
Teams all have versions of the track for their tools, including but not limited to the driver-in-loop simulator, but it's not the all-singing, all-dancing scans they are used to. While they have some idea in advance, teams won't really know about the track surface until they go and measure it on the weekend.
"The first key factor in Vegas is going to be the cold temperatures and getting the tyres to work," said Riccardo Musconi, Mercedes' head of trackside performance.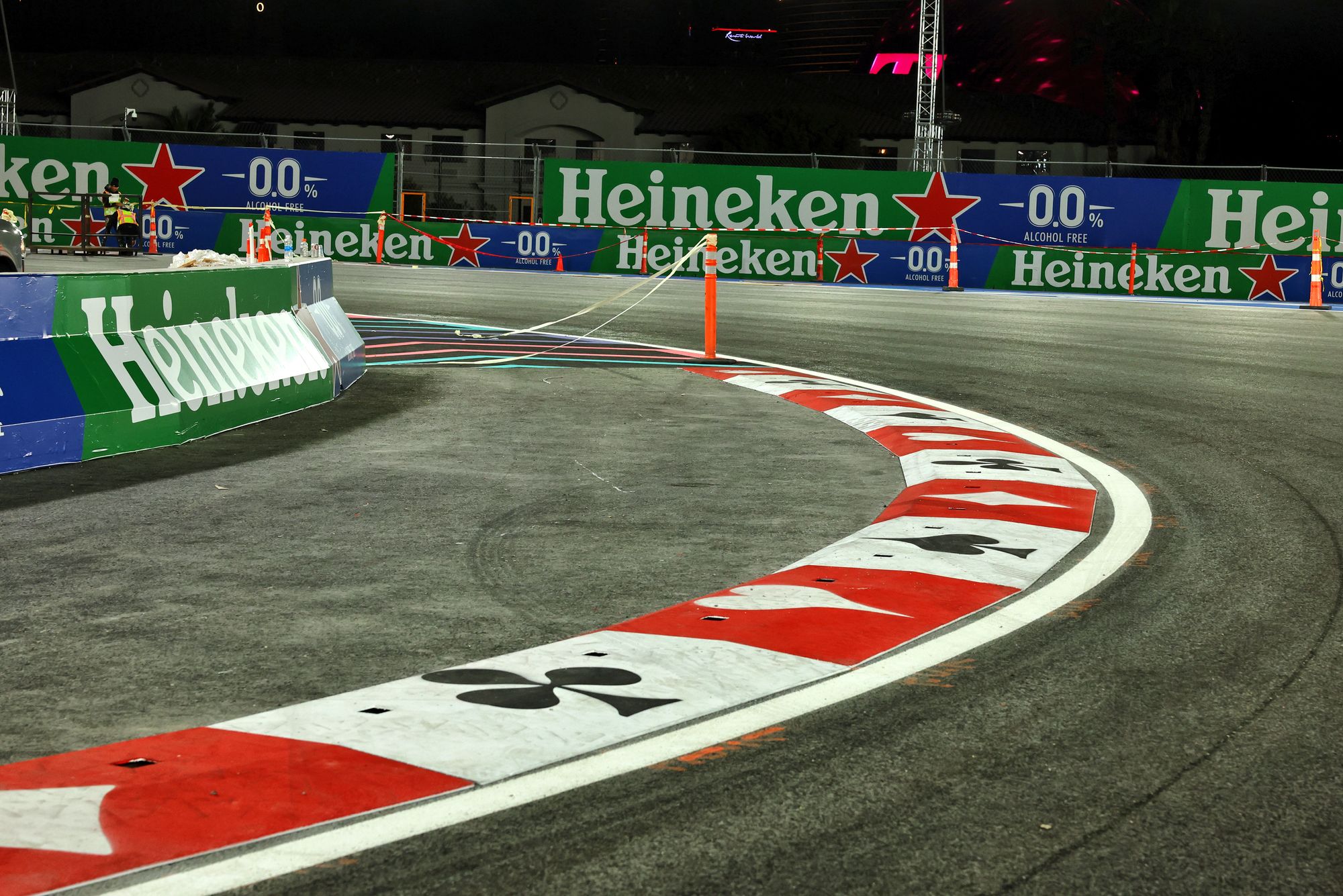 "The second thing is the surface it is going to be brand-new, and we don't know exactly at this point in time what the aggregated type will be.
"Nobody will know until we turn up in Vegas and start driving around. This will be the key element of the weekend."
It's also going to be a tricky track to learn, especially with the limited opening hours making it difficult for drivers to fit in a pre-practice track walk unless they want to do it among the city traffic.
ANTI-RED BULL CONDITIONS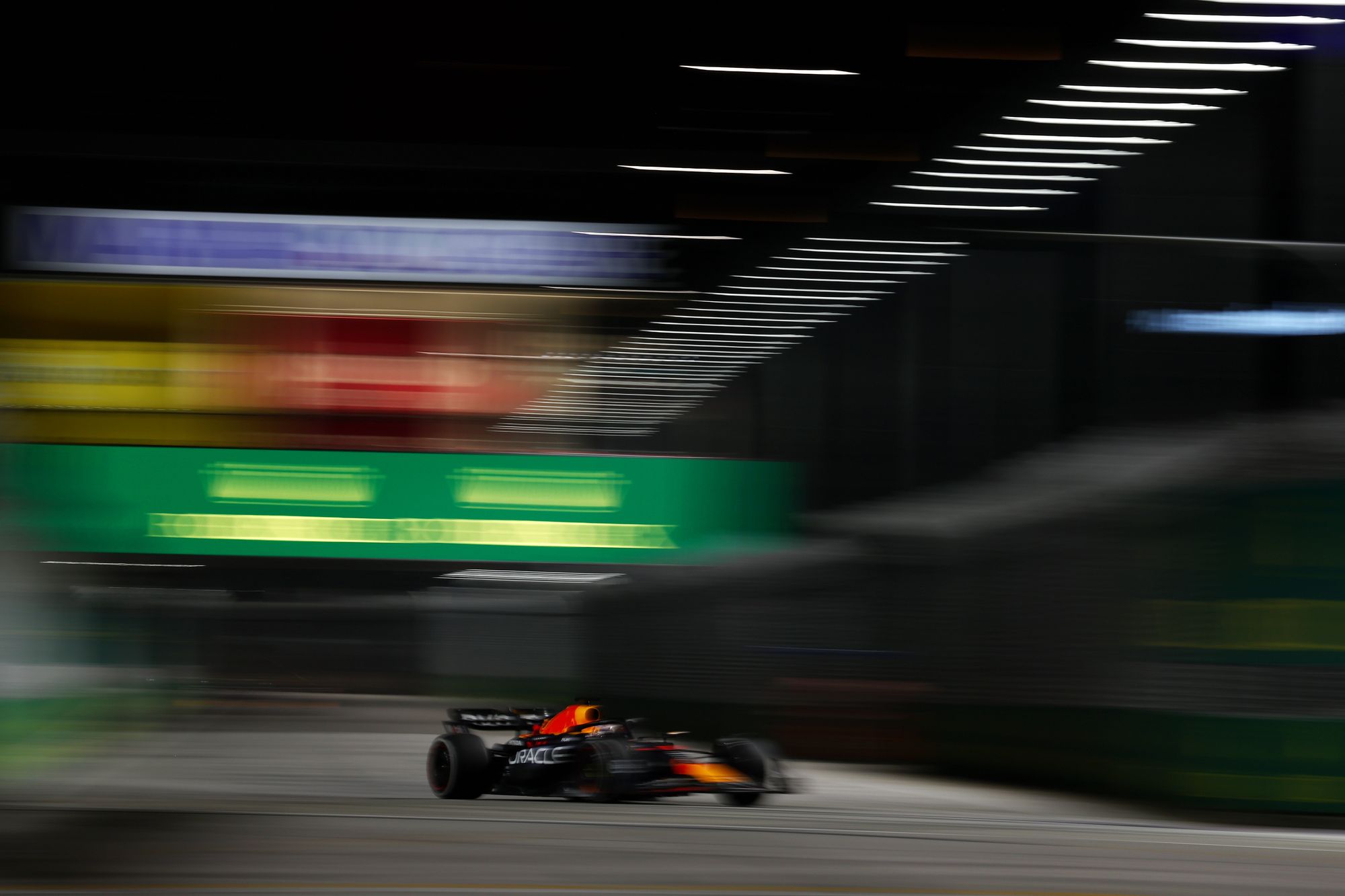 Las Vegas is associated with heat given it's in the Mojave desert. But deserts can also get very chilly and thanks to the bizarre timetable for this race, tyre temperature is going to be a big challenge.
At race time last year - and remember, this is a race that starts at 10pm - the ambient temperature was about 11 degrees Celsius. The early FIA forecasts indicate 11C for FP2, 12C for qualifying and 13C dropping to 11C through the race. That's winter testing in European territory and will make it very difficult to get the tyres up to temperature.
The low temperatures are going to have a big impact on how the teams operate in qualifying and set up the car. Be prepared to see multiple laps in each run in Q1, Q2 and Q3 instead of the usual one-and-done or two-lap efforts.
To tackle this, Pirelli has allocated the three softest compounds in its range and will specify a very high minimum tyre pressure. But it could be extremely difficult to get the tyres working. And this is prime anti-Red Bull territory.
"It really is taking them into a different environment," chief engineer Paul Monaghan said.
"Concerns of cold cracking, handling the tyres, all this kind of thing, and yes they're very much at the lower end of their operating range.
"Across the three compounds they're all going to be too cold, it's really a case of can we get all of them into the window for long enough that we can run a decent race stint."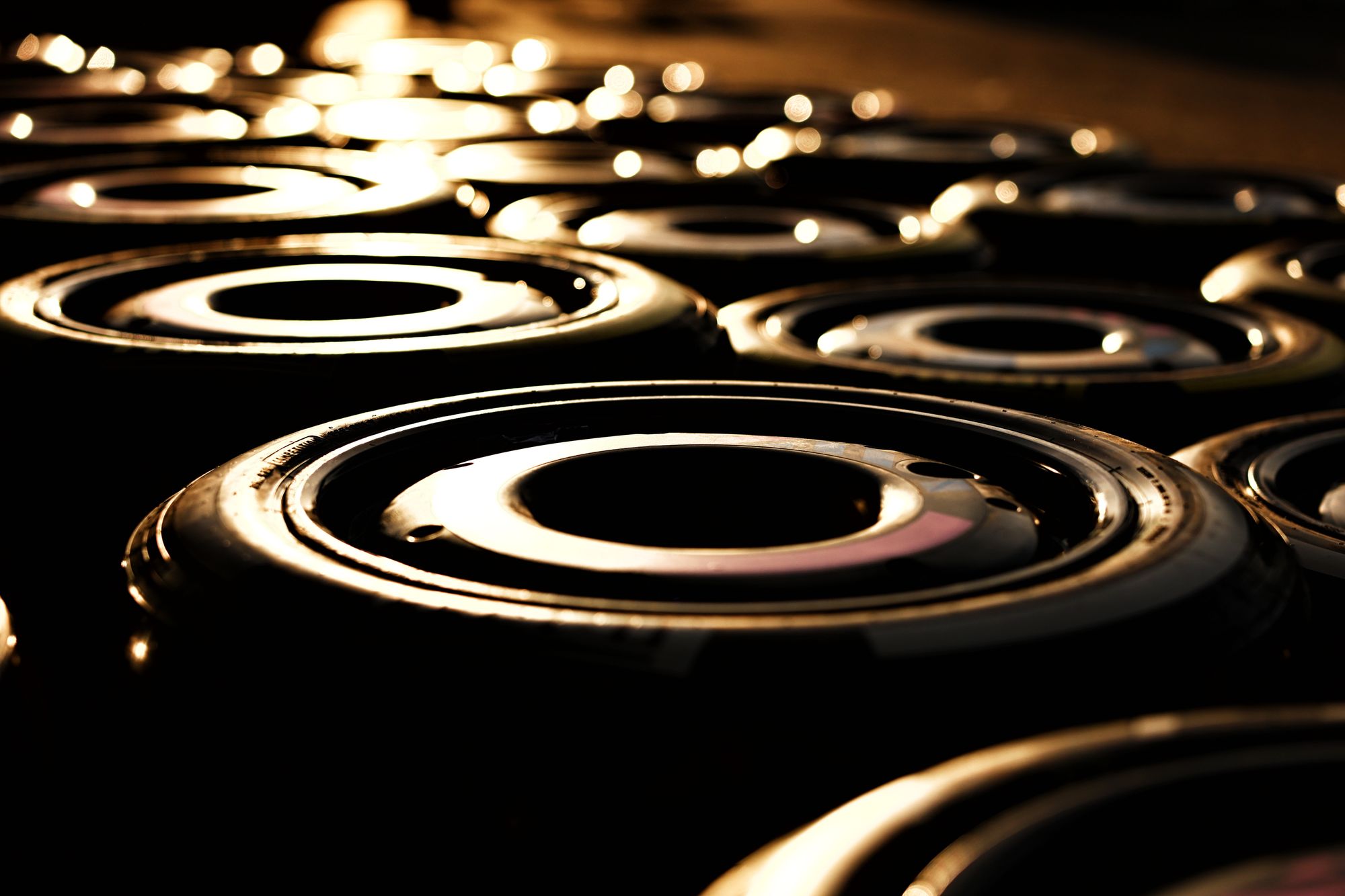 But it is qualifying that this could have the biggest impact on the pecking order. We have seen several times that the RB19's big strength in how it looks after its tyres has left it vulnerable in qualifying.
Switching the tyres on is a rare weakness depending on the circuit and the conditions and Vegas looks on paper to be as far from the dominant car's qualifying sweet spot as any track can be.
That raises the prospects of a different car/driver on pole and changes the dynamics of the race if the all-conquering Max Verstappen is not just leading from the front.
INGREDIENTS FOR CHAOS?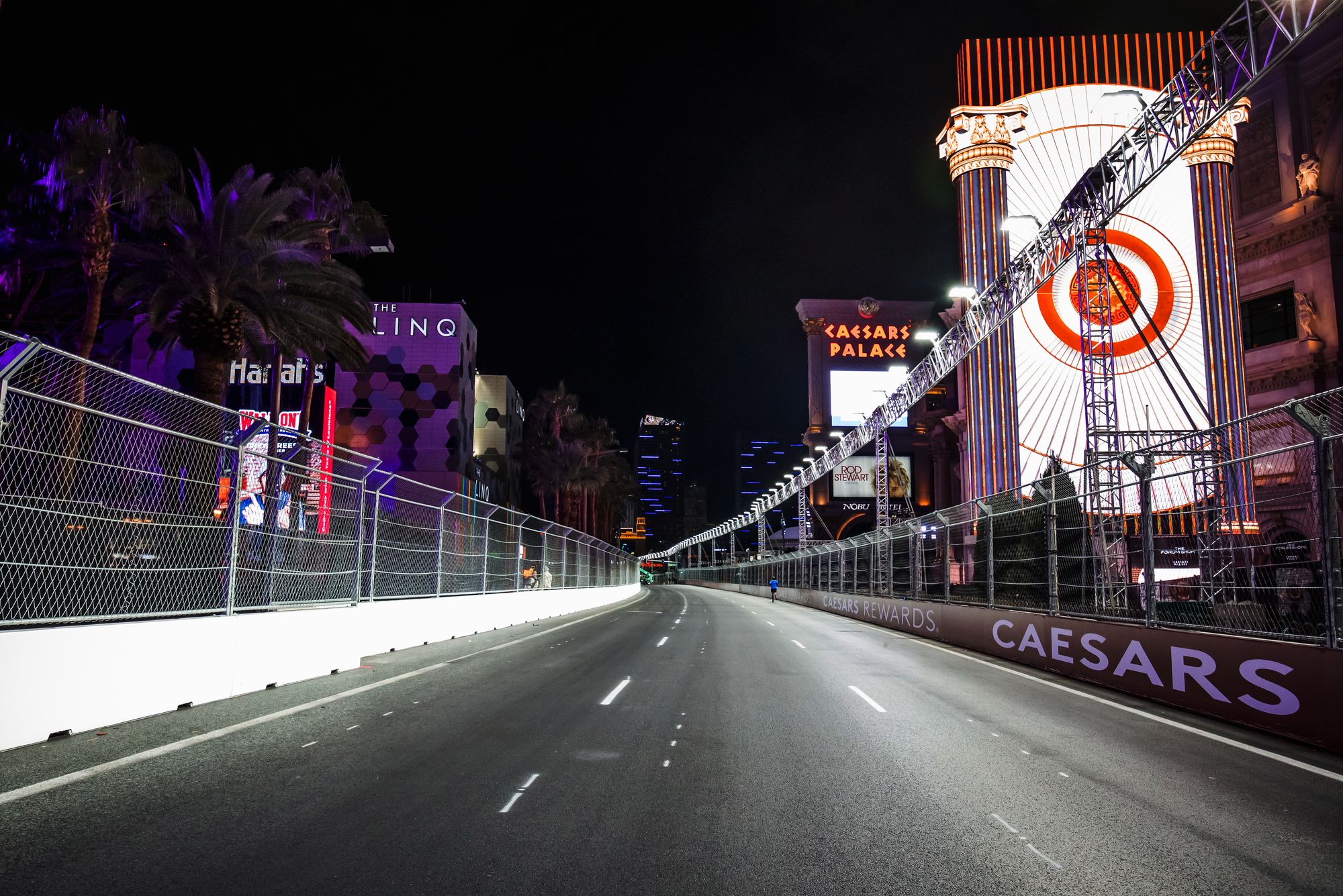 As the Pirelli tyres give terrible grip when not at the right temperature, with drivers likening it to driving on ice, there's every chance of some accidents.
In particular, the medium tyre is likely to be tricky given the Pirelli C4 is, by its own admission, a very peaky tyre with a particularly narrow window.
What's it going to be like at the race start? What's it going to be like if there are red flags and standing restarts?
And even beyond the obvious potential flashpoints, driving could be a constant voyage of discovery as the track has a mix of the usual street asphalt and other parts that have been completely resurfaced, which means changing grip levels around the track, and the absence of any support running plus the circuit being reopened for traffic at times through the event means the track may not rubber in as well as people expect.
The potential for different downforce specifications and the varying efficiencies of each car are interesting variables for performance that will only play out come the race itself, and technically there's another challenge – it has a similar lap distance at full throttle to Monza (around 80%). It's late in the season with some power units at the end of their life. Are they up to the task, will reliability be a bigger factor, or is anyone going to take a grid penalty to have a fresh engine?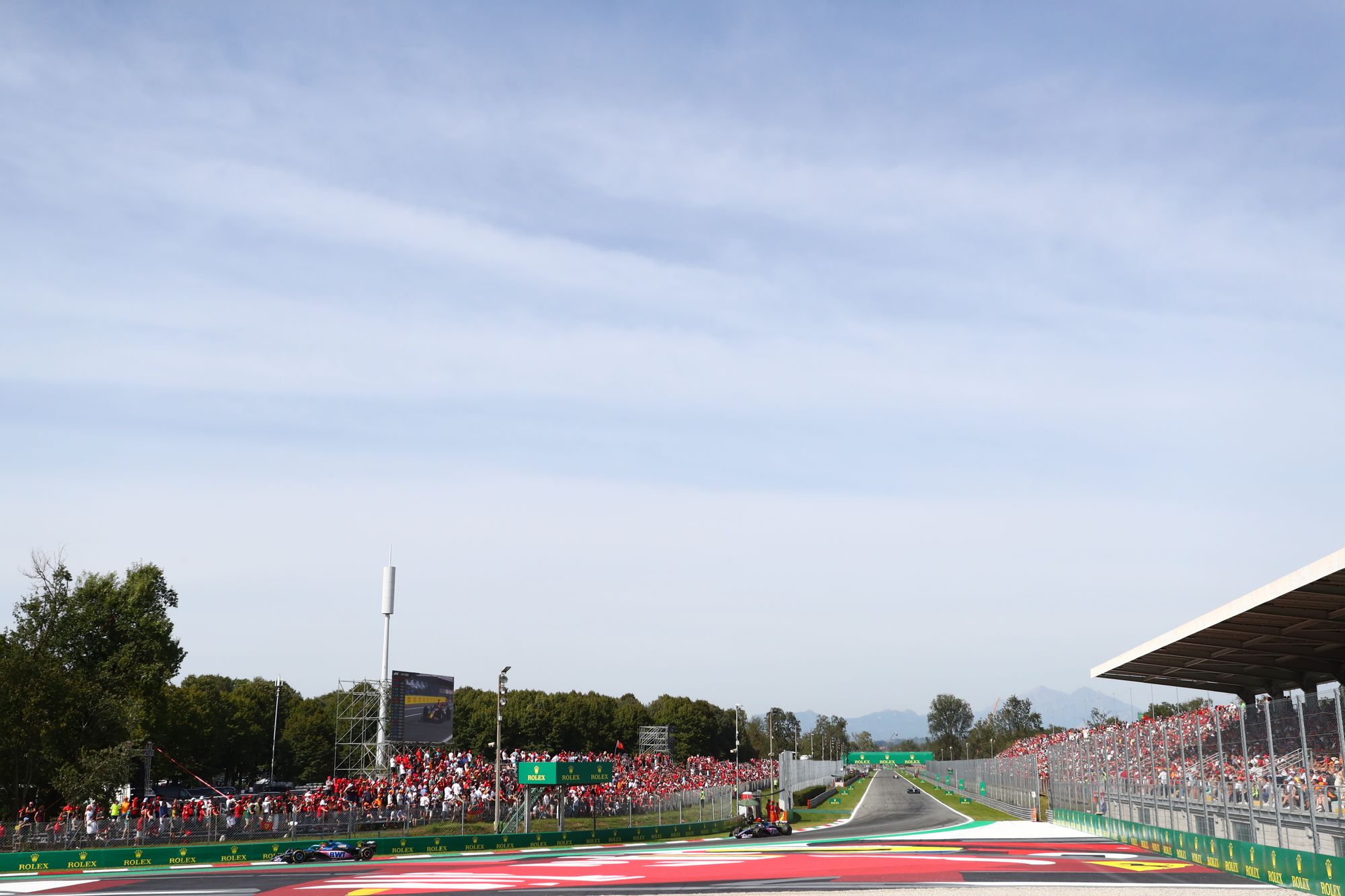 "All the elements are in place for an extraordinary race, packed with surprises and unpredictability," reckons Pirelli's Mario Isola.
That does not necessarily mean a farcical affair where drivers are spinning on throttle constantly in qualifying and the race or sliding stupidly into the barriers.
But the rate of mistakes could be higher – the challenge could be greater. And for driver and car, that's not a bad thing. With so many races now, it is good if different ones offer different challenges.
As F1 has arrived in Las Vegas to such inevitable opulence, it would be helpful to winning over the sceptics if the grand prix plays its part in a memorable event.
It might not. But don't write Vegas off too quickly. There could be more to this race than just the events around it.