Charles Leclerc and Carlos Sainz have described how the weaknesses of Ferrari's 2023 Formula 1 car leave them perplexed and unable to push during races.
Leclerc had a low-key race in the Miami Grand Prix after crashing in qualifying the day before, going on to finish seventh – one week after starting on pole and finishing third in Azerbaijan.
Sainz fared a bit better, turning third on the grid into fifth at the flag.
On another weak Sunday for Ferrari, Leclerc spent the first half of the race behind Kevin Magnussen's Haas, struggled to get by Pierre Gasly's Alpine in the second stint, and – though having ultimately cleared both aforementioned drivers – was passed by Mercedes' Lewis Hamilton with a few laps to go.
Leclerc bemoaned the "inconsistency" of the F1-75, which was not just a reference to its fluctuating form – but the behaviour of the car lap-to-lap and even within a single corner.
"I can have a huge oversteery balance and then a huge understeery balance, and our car is so wind-affected," said Leclerc.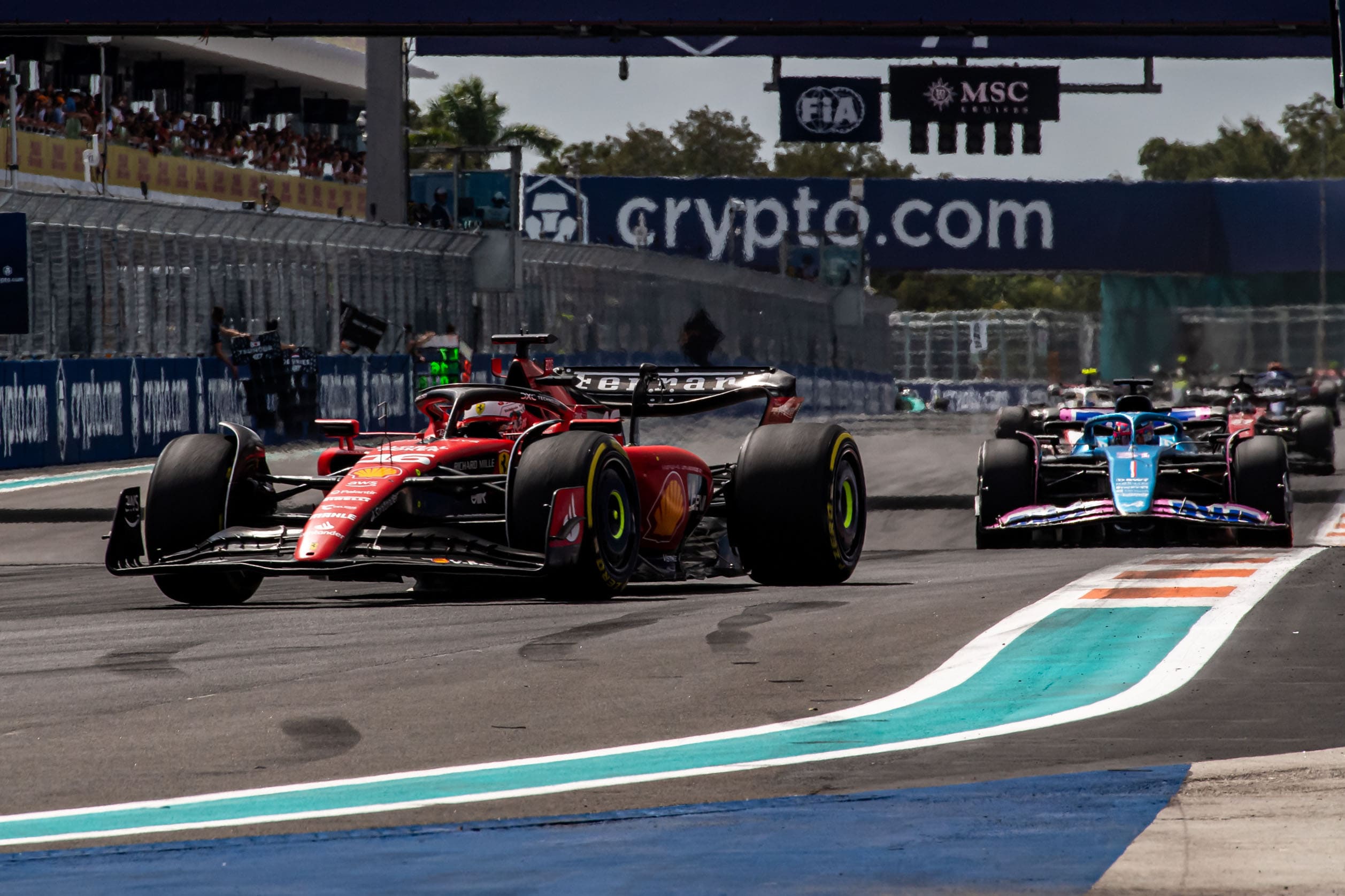 He added: "Other than that, this is not something I had for the rest of the weekend so we'll have to check the car, but I had a lot of bottoming especially in the high-speed.
"It is something I can't quite explain because I didn't have that yesterday and didn't have it before yesterday."
Leclerc felt the car handled better once the graining he suffered on the hard tyre cleaned up a little at the end of the race but said that did not change the lack of pace and consistency badly holding Ferrari back.
Sainz corroborated this feeling, claiming that "at the moment I cannot push".
"Especially in the race, as soon as you push for one lap, you do one good fast lap and then the next lap you are three tenths slower," he said.
"It means that we don't have flexibility to push or not push and we just need to follow a certain pace to make it to the end.
"I am surprised as I thought we would be better but this race showed us that we still have some work to do."
Inferior tyre management proved yet again to be a defining factor in Ferrari's race, and both Leclerc and Sainz struggled with the switch from medium to hard compound tyres for the second stint.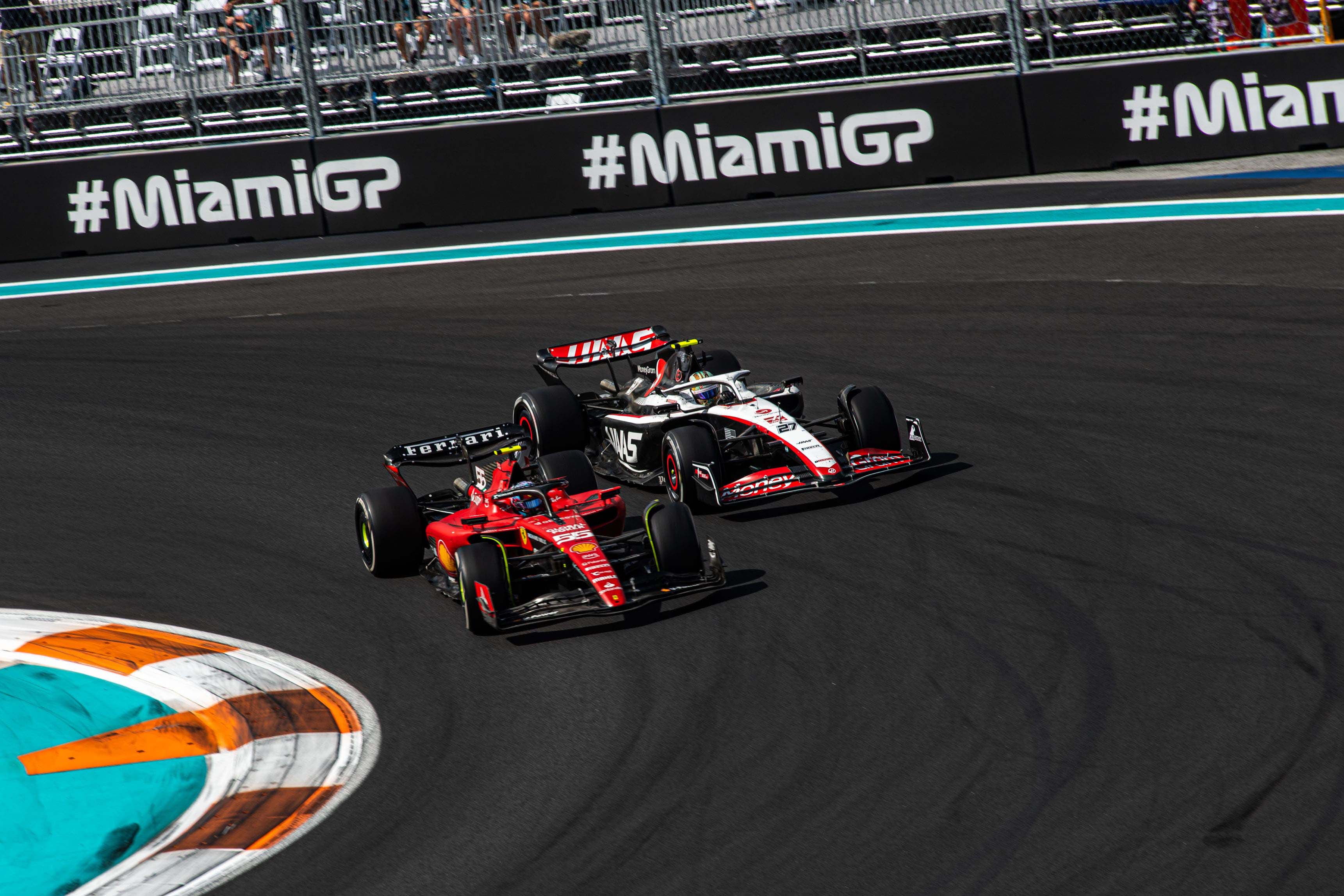 "We're going from one compound to the other and we never know what's going to happen on the new compound," Leclerc said.
"It's always an unknown whether the car is going to react well, whether the tyres are going to be in the right window.
"This is just very difficult also as a driver to gain the confidence and to adapt your driving because you get from one set to the other and the car is completely in a different window."
Sainz said he was caught out just how much more he suffered in the second stint, in which he fell out of podium contention, having jumped Fernando Alonso's Aston Martin by pitting earlier.
He also had a five-second penalty for speeding in the pits, though still finished fifth, reporting that he "had to stay under the limit for the rest of the race if I wanted to make it to the end".
"With the wind conditions, and how tough we are on tyres, that hard stint just became too long for us," Sainz added.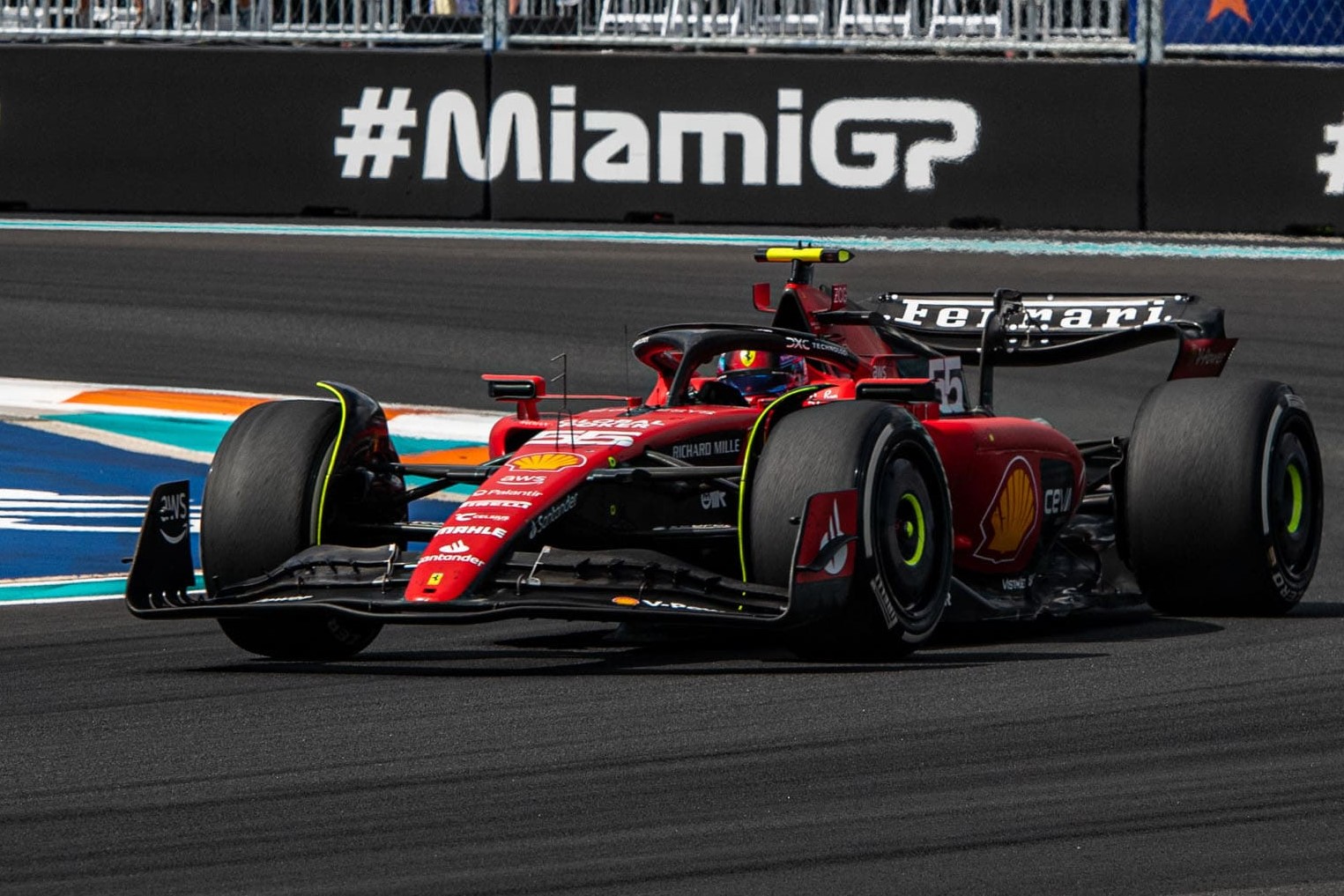 Leclerc suggested that wind sensitivity is something that will be targeted with upgrades, and more new parts are due to be used at the next race at Imola.
"We're struggling much more with that so there is a lot of work going on," Leclerc said.