Charles Leclerc qualifying errors are not as common as his qualifying highlights. But when a crash comes, as at Formula 1's Miami Grand Prix, it is rarely a total surprise.
Leclerc has looked on the ragged side with a Ferrari that is not easy to drive. Extremely quick, but threatening to be out of control. A warning came in practice when he crashed at Turn 7.
🚩 RED FLAG 🚩

Leclerc into the barriers at Turn 7 #MiamiGP #F1 pic.twitter.com/5D0ryqyp3G

— Formula 1 (@F1) May 5, 2023
It was a warning unheeded, as Turn 7 got the best of him again in Q3.
Leclerc's first lap in the top-10 shootout, up until the final-corner mistake, was very good. He was two tenths quicker than team-mate Carlos Sainz, so on course to nip in ahead of Fernando Alonso's Aston Martin for second.
His minimum speed through the sweeps of sector one (including where he crashed on the second run) was markedly higher than Sainz's and his technique for the slowest corners showed how aggressive he was being, as he would carry more speed through the fast stuff then scrub off more than Sainz and get to a lower minimum speed in the slowest corners.  This helped a sharper rotation so Leclerc could get on the power sooner and more convincingly.
Despite all of that, had Leclerc finished his first lap without a final-corner error, he would probably have been two or three tenths behind Perez.
Realistically the pole was not on, so it may be logical to question whether Leclerc was taking too many risks chasing the impossible.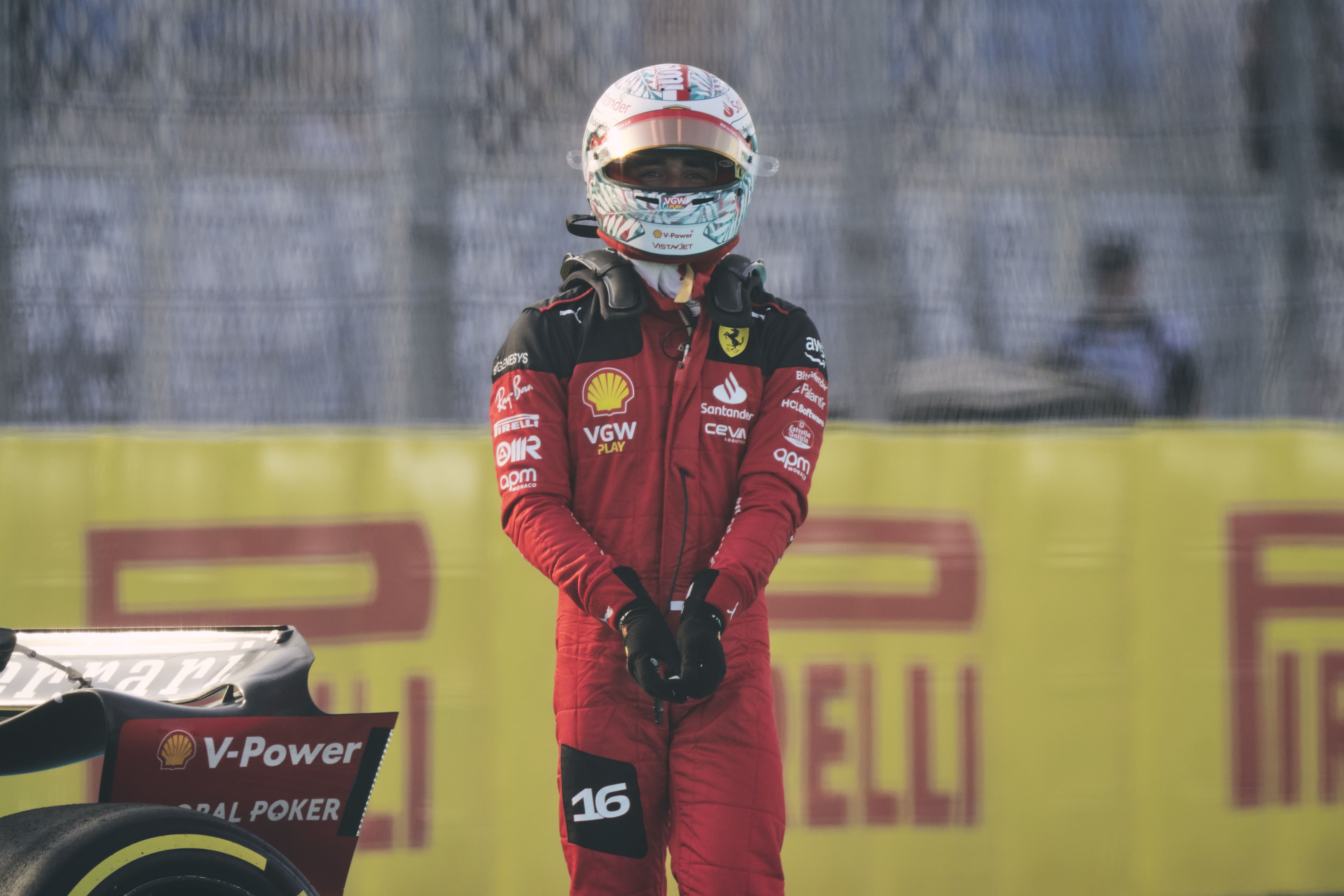 As he said when asked if he tried to make the car do something it was not capable of: "Considering where I've put it, for sure. I'm very disappointed in myself."
The second lap started imperfectly, with Leclerc slightly missing the apex at Turn 1. Then through the sweeps he just got too greedy, took slightly too much kerb on the left of Turn 7, lost the rear instantly and spun.
Leclerc goes spinning off into the barriers!

🚩 RED FLAG 🚩 #MiamiGP #F1 pic.twitter.com/tabpI1bSnm

— Formula 1 (@F1) May 6, 2023
Leclerc is one of the best qualifiers in F1, if not the best. Being on the limit is key to that. Pole position in Baku and stuffing it into the barrier in Miami are two sides of the same coin – that of a driver willing to take risks, probably more so than others, who also feels it is essential because the competitive circumstances puts greater emphasis on an extraordinary qualifying lap.
It's not an excuse, or reason to let it slide. It's just reality.
The question is how in control he is. Some of Leclerc's greatest laps have been examples of overachieving, and he's flirted with disaster in the process. Some of his biggest errors have come from either getting carried away or overreaching because the car simply is not capable of what he's asking.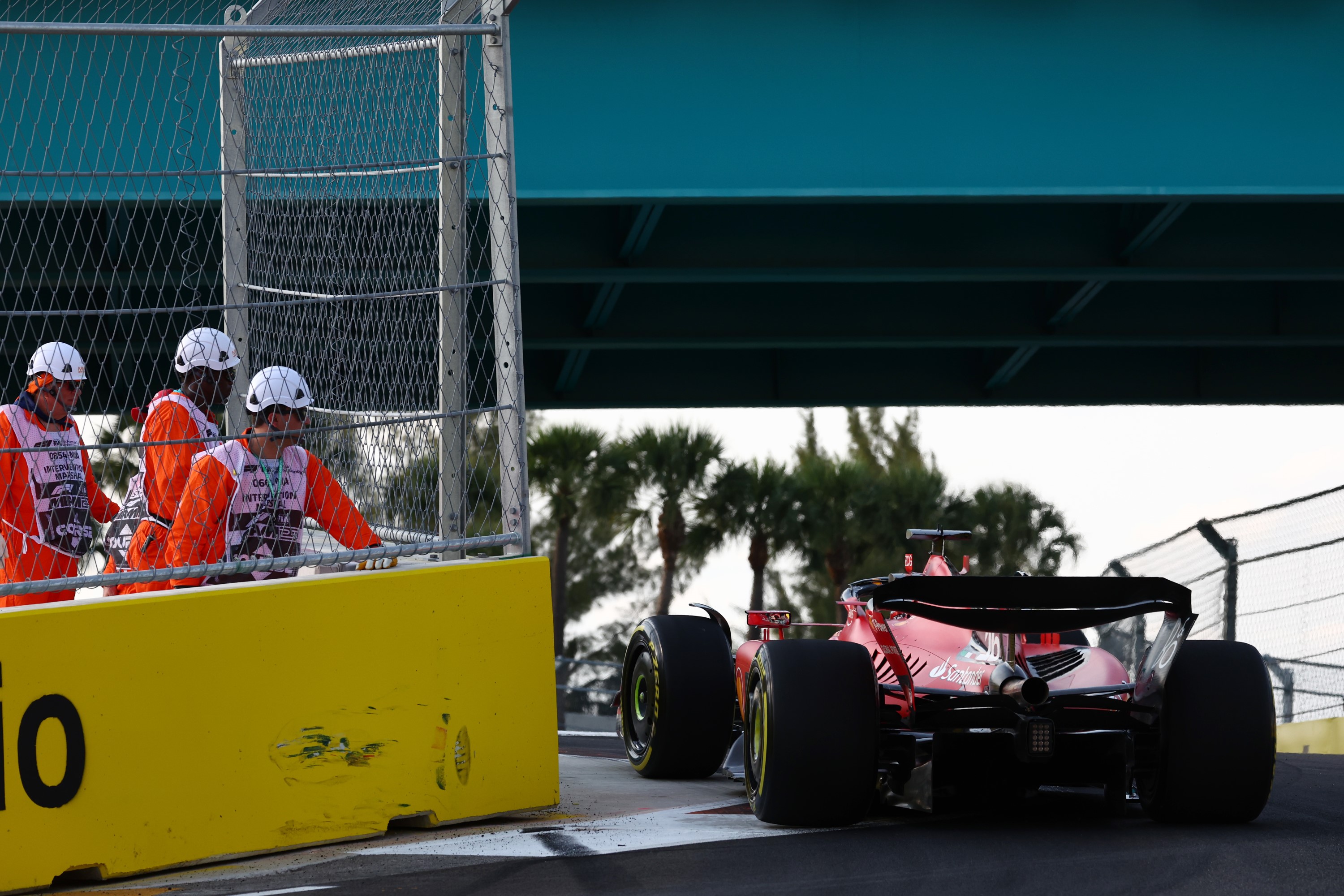 For Leclerc to be best of the rest here, not necessarily split the Red Bulls, he felt he needed a certain set-up. He thought he and the car could handle it in qualifying. And he got that wrong.
"I am obviously taking quite a lot of risk," he said. "I'm very angry with myself.
"It comes from one side, I am taking a lot of risks in Q3 to try and do something special, because I know we are behind Red Bull at the moment.
"But also I think what is taking the upper hand this weekend is that I have a very aggressive set-up.
"I think it will pay off in the race for us. In qualifying, it was just too much."
The concern is that Leclerc has started to make the same mistakes, whereas before he was very good at learning from them and moving on. To have erred in practice then crashed in the same spot in qualifying is some way short of his usual standard.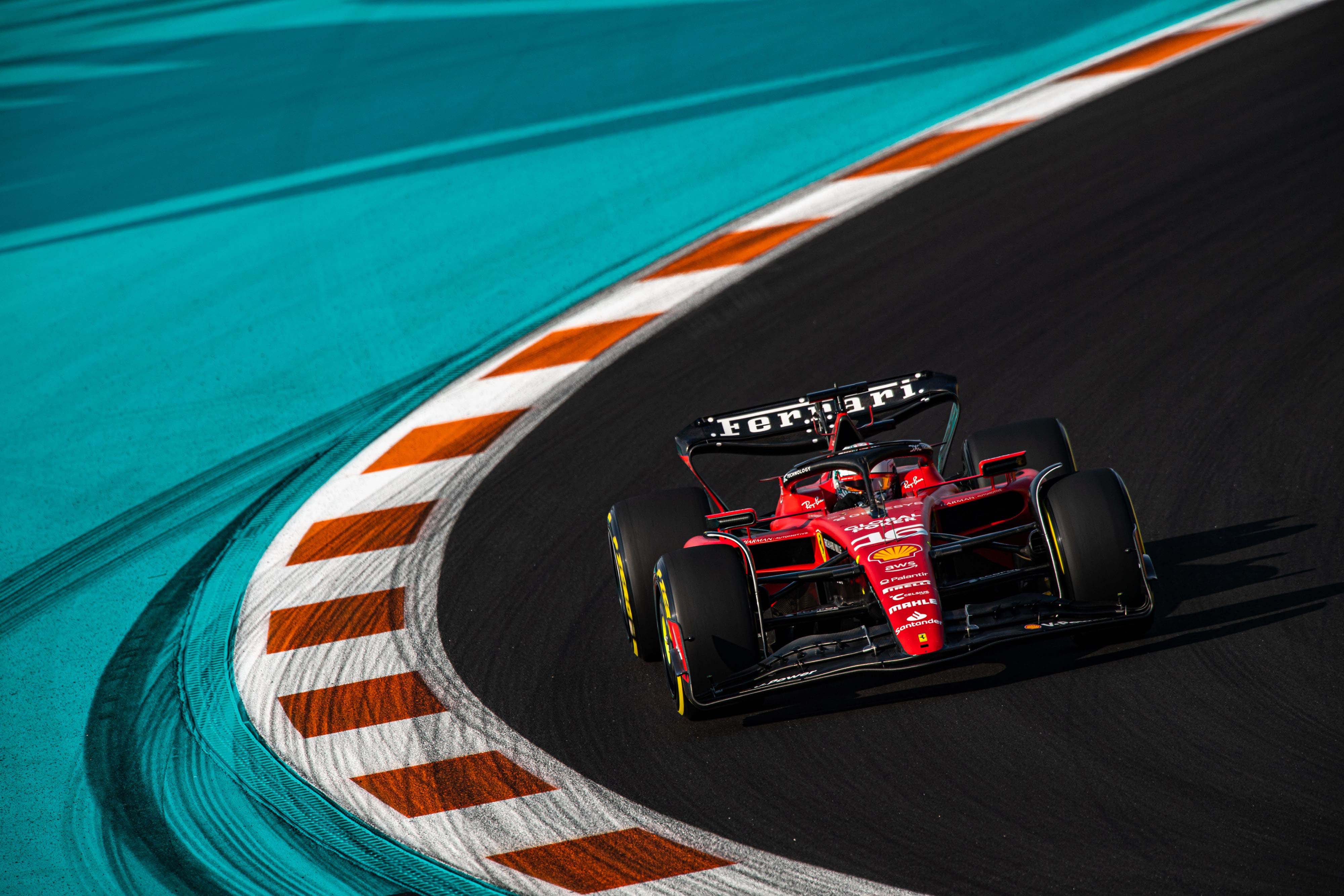 There will inevitably be calls for Leclerc to rein it in a little, take fewer risks, engineer more caution in qualifying. But that is not how he operates. And in such circumstances there is always an argument that if such a driver gives themselves a little more margin then they reduce the peaks as well.
It's a moot point, though, as beyond reviewing his set-up choices in the future, Leclerc does not sound like a
driver who is about to change anything.
"I'm very hard on myself," he said. "But I also know my strong points and what it gives me on the other side, taking this much risk.
"It's just very disappointing. I'm pretty sure I'll recover and reset. On that, I'm not worried."
A head-spinning twist at the climax of qualifying 🤯#MiamiGP #F1 pic.twitter.com/bC4jZy1qOe

— Formula 1 (@F1) May 6, 2023