As a sometimes ruthless, often perfectionist two-time Formula 1 world champion who missed out on a near-certain pole, Max Verstappen was a great deal more sanguine than might have been expected after Miami Grand Prix qualifying.
Fastest in FP2 and FP3. Fastest in Q1 and Q2. All the signs pointed to Verstappen taking top spot in Q3, and by a considerable margin too.
But a mistake through the fast, yet gradually slowing, Esses at Turn 6 on his opening run in the final part of qualifying meant his first shot was gone.
"It was extremely tricky, I was a little bit off-line out of Turn 6 into Turn 7, I felt a bit of understeer and I just couldn't get it back on the line so then I aborted my lap," explained Verstappen.
No bother. At that point around two-thirds of the 12-minute session remained, so there was plenty of time left to get a lap in. Even to leave it late.
Cue Charles Leclerc's spin and resulting crash – at the same spot Verstappen was caught out – with less than two minutes on the clock. Or 1m36s by the time the red flag was shown. That was it for qualifying, with race control's declaration that the session would not resume consigning Verstappen to ninth on the grid.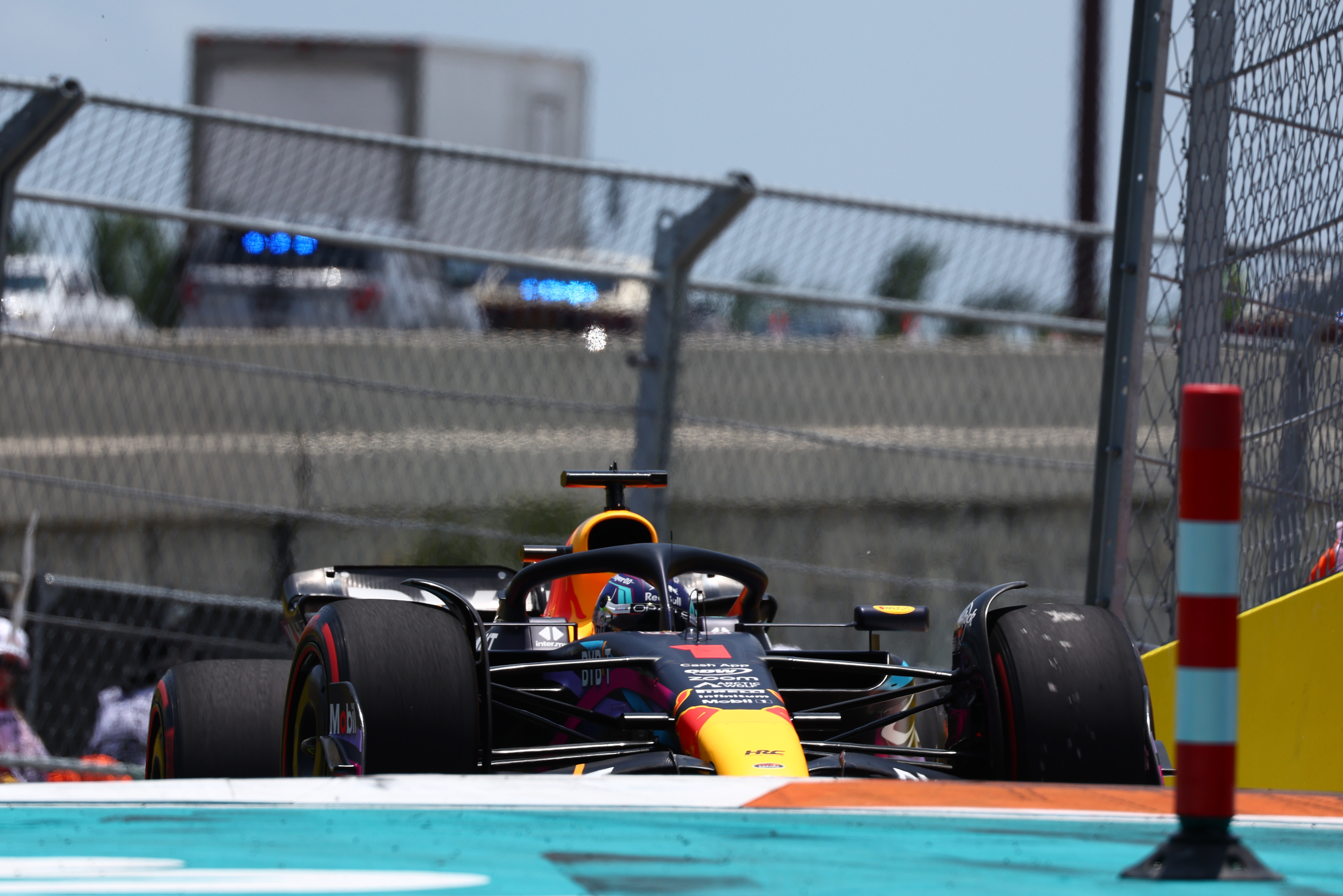 Worse still, it guaranteed team-mate Sergio Perez – in a bullish mood about his 2023 prospects pre-event following his Azerbaijan GP victory last weekend, yet very clearly missing time to Verstappen and the Ferraris throughout practice – his second pole position of 2023.
Verstappen was fully accepting afterwards that he should have at least got a banker lap on the board.
"The initial problem starts with me today, I was taking the car to its limit and I made a mistake," Verstappen said.
"I had to abort the lap and then you rely on a bit of luck that there won't be a red flag.
"Of course you're hoping that there won't be a red flag, but when you try to think like that then of course it happens.
"So it's a bit upsetting – the whole weekend we have been really quick, my Q2 lap was fast enough even for pole, [had it been] in Q3. I guess that already says that we have a quick car.
"But you need to put it together and where it matters we didn't, and that's a bit frustrating for my part."
Asked by The Race whether his experience underlined the need to be on it at all times, he added: "Yeah, but that's why it's just a bit upsetting. I know it's easily done, we're all on the limit, a tiny mistake can immediately throw you out and that's what happened to me.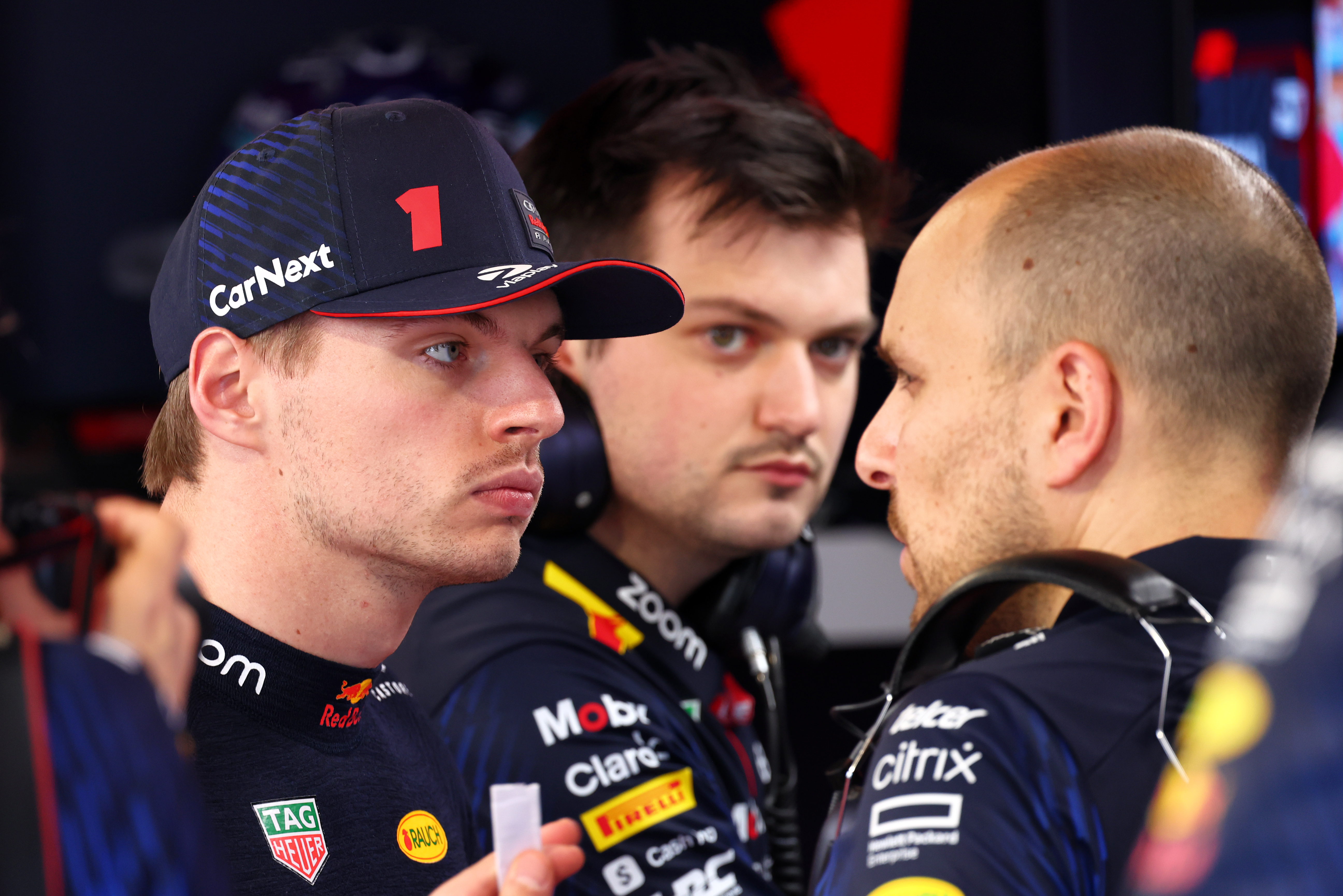 "But you still always want to be perfect, right? And this was not good."
Does any of it sound a little out of character? "A bit upsetting"; "frustrating for my part". The second of those emotions was clear in his tone, but the first one was less so.
There's the admission of the pursuit of perfection, yet this was not the same Verstappen who declared himself unhappy when everyone else at Red Bull was following his recovery from 15th to second at the Saudi Arabian GP in March.
It was also not the same Verstappen who doesn't readily admit to errors. Certainly not in this manner – even if others might not be determined as quite so obvious as this one.
"I'm still annoyed with myself, but I also know that tomorrow is a new day, a lot of things can happen," he said, asked by The Race whether the potency of the RB19 made him more relaxed than he'd seemed to qualify second or third on previous occasions.
"It's not ideal, but there's also no point now to be super angry or upset about it. You learn from it. You will do better again next time."
Verstappen made reference once more to wanting to be perfect, but his acceptance that it "can't all be like that", one week after magnanimous praise of Perez's job in winning the Azerbaijan GP, showed a slightly different side to his character.
It's certainly one that's more at peace with imperfections when they're on his side, rather than the team's; his insistence that recovering to second as a "minimum" in the grand prix and his cool demeanour while doing so was evidence of that.
"It's not a great day but the championship isn't won tomorrow," said Verstappen, as the inevitable question about what kind of setback this offered his quest for a third F1 title, in the context of Perez's pole, came up.
"I've been in that position before [where] you have sometimes a few setbacks but that doesn't mean that that carries on for the rest of the year or whatever.
"It can't all be perfect; you hope that it's going to be perfect, I think last year we had a tough start but then you still need to nail a few bits yourself. Today was not perfect."