Aston Martin's two Formula 1 cars will start the Miami Grand Prix at opposite ends of the grid because of a mix of damaging greed and fortunate circumstances.
While Fernando Alonso has banked a front row start for F1's first race in the United States this season, team-mate Lance Stroll was a surprise Q1 victim in qualifying.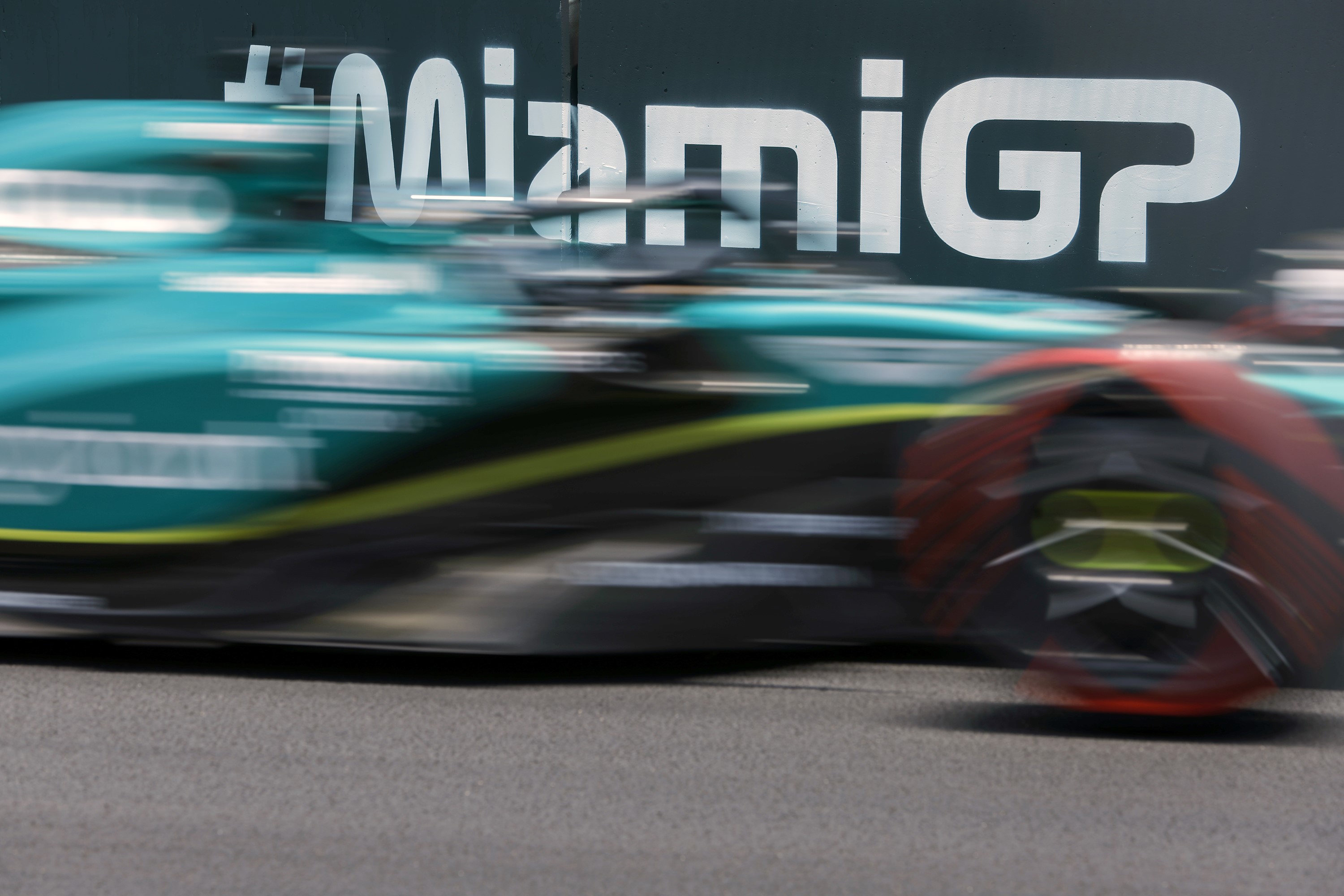 Aston Martin tried to get both cars through to Q2 on a single set of tyres, to save a fresh set of softs for Q3 – a session it had a 100% appearance rate in so far this season.
Significant track evolution made that a challenge and though Alonso was able to progress, Stroll was not. He lost a chunk of time to Alonso in the final third of the lap and that deficit proved a crucial difference.
Stroll was quite sanguine afterwards, lamenting the obvious knowledge in hindsight that using a second set of tyres would've been just a necessary evil, and accepting he played a role in the disappointment – in making the call jointly to stay out on a single set, and in not doing as good a lap as Alonso.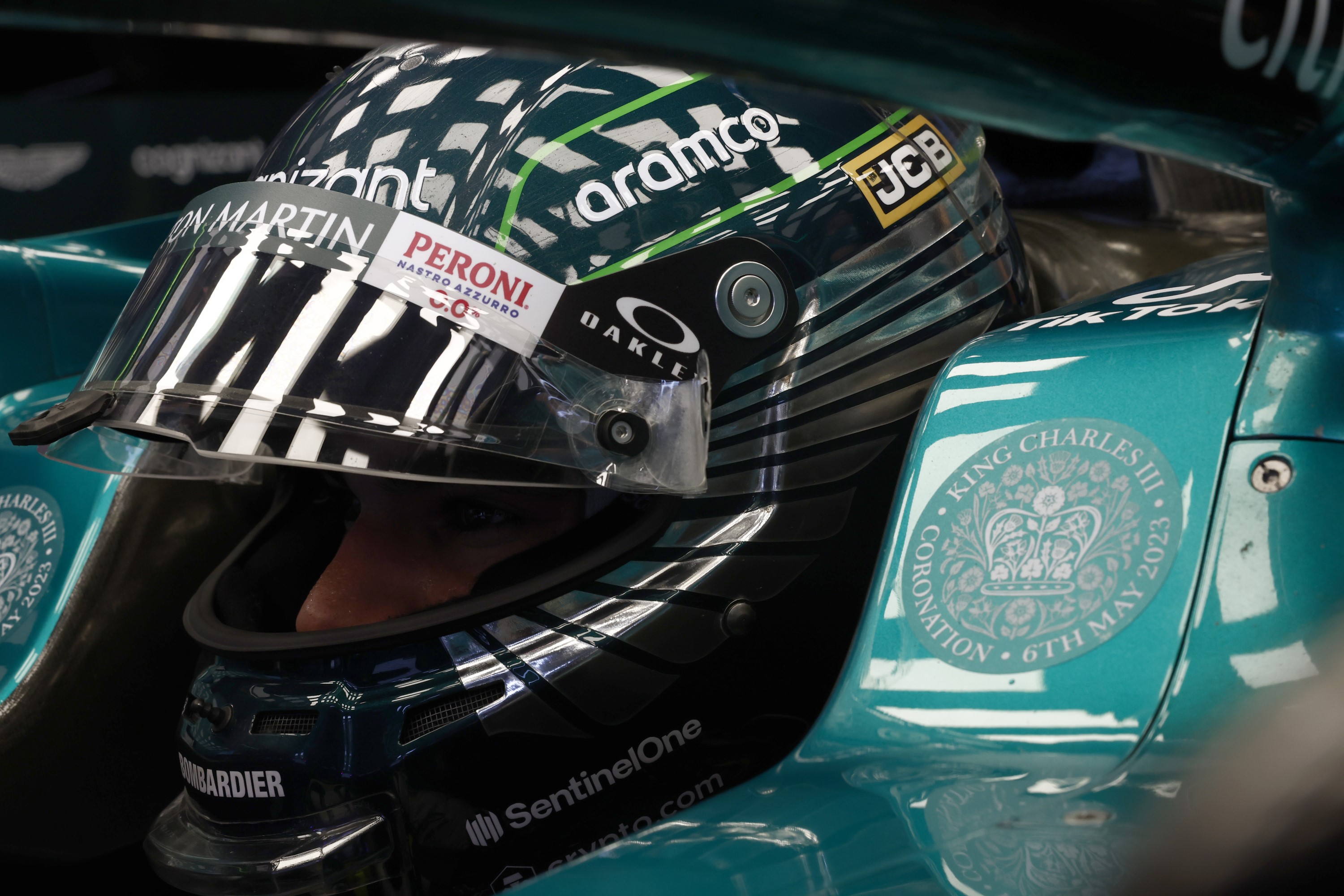 Aston Martin team principal Mike Krack was less keen to let his team off the hook, though, claiming that even though such calls are made "live, within 30 seconds" there was "no need to take as much of a risk as we did".
He accepted that the team's enhanced competitiveness in 2023 meant its mindset was now focused more on looking ahead to the top-10 shootout in qualifying but said this kind of planning does not matter because "we did not go into Q3".
"We want to be with both cars in Q3," said Krack. "And as I said, there was no need to take that risk.
"As a team, you have some stats, some predictions, to gauge yourself what the cut-off will be. And in this we were not good enough.
"We were maybe a bit greedy, trying to move forward and carry it into Q3 to have one additional set.
"But we have to take our lesson from it and do better next time."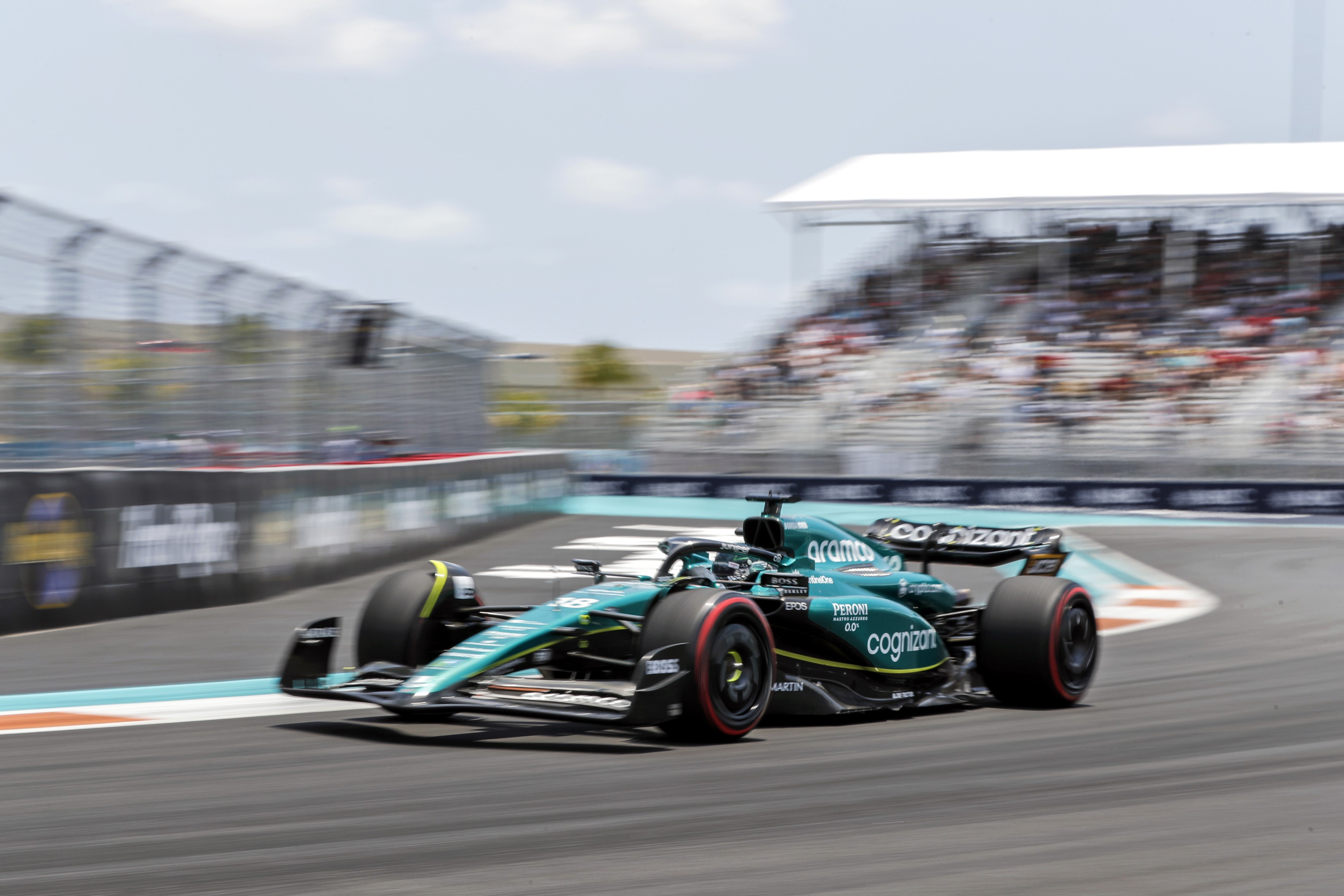 Aston Martin had looked in danger of losing a car from at least Q2 before qualifying, as its form has fluctuated this weekend.
It was a little off the pace in FP1, more competitive in FP2, but then finished practice on Saturday with neither car in the top 10.
Alonso said that FP3 was "a bit messy" before the car "came alive" in qualifying, where he was third-fastest in Q2 and then took a provisional P2 on his first run in Q3 – despite doing so on a used set of softs.
Max Verstappen's botched first Q3 lap and Charles Leclerc's crash at the start of the second run then meant that became a secure second on the grid.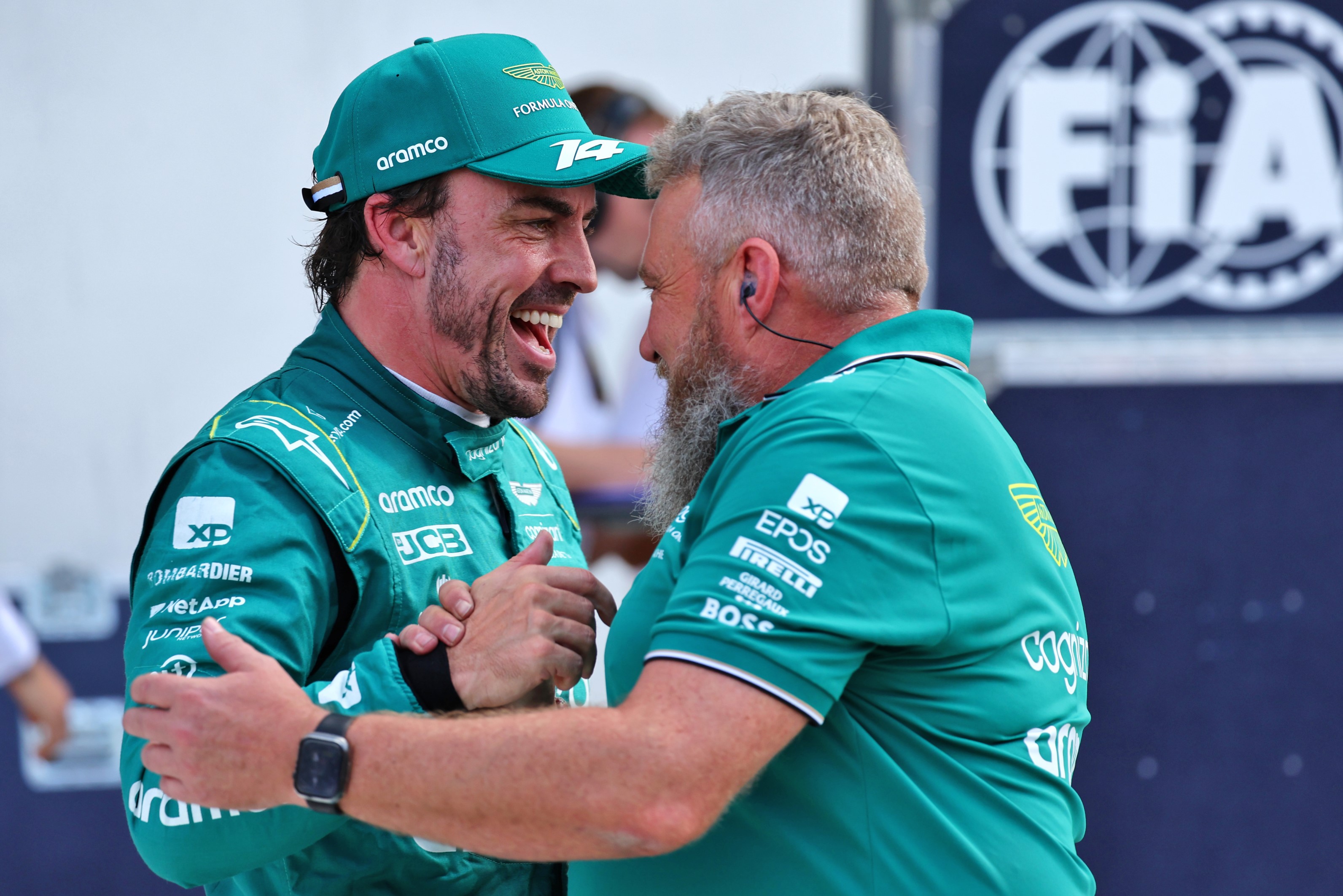 While circumstances conspired to guarantee Alonso his best grid position of the season, the performance of the car in qualifying left him confident that even with a more normal Q3 he would have been in the mix.
"There was a lot of pace in the car still," he said. Krack added: "That was a very, very strong lap [on used tyres] and we have seen that with new tyres, there was still a little bit to come.
"We could have mixed up there with maybe the Ferraris. We will never know, but I think a top five would have been possible."
Aston Martin's one-lap pace has been decent among the top teams although not stunning, at least by its new-for-2023 standards as a regular podium contender.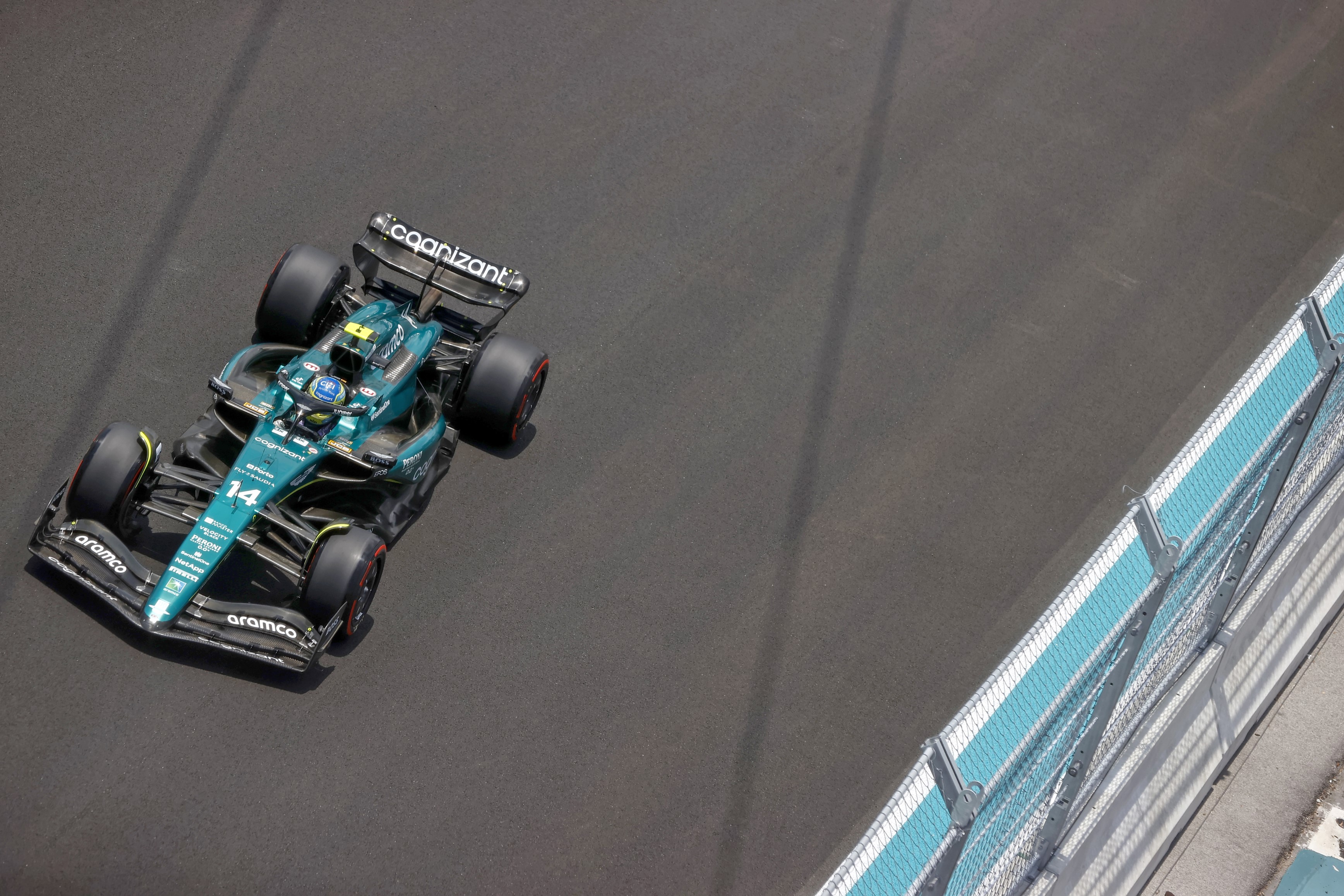 Instead, Aston Martin's threat comes largely from being a consistent top-six car in qualifying and then being in a good position to utilise strong race pace and tyre management.
Krack said that by starting second, and with Verstappen and Leclerc out of position, "the opportunity is there" for Alonso to win the grand prix.
But despite admitting "Sunday is our day, normally", Alonso was a lot less optimistic about ending a decade-long wait for a victory, saying it was not a realistic target especially given the team's up-and-down form this weekend.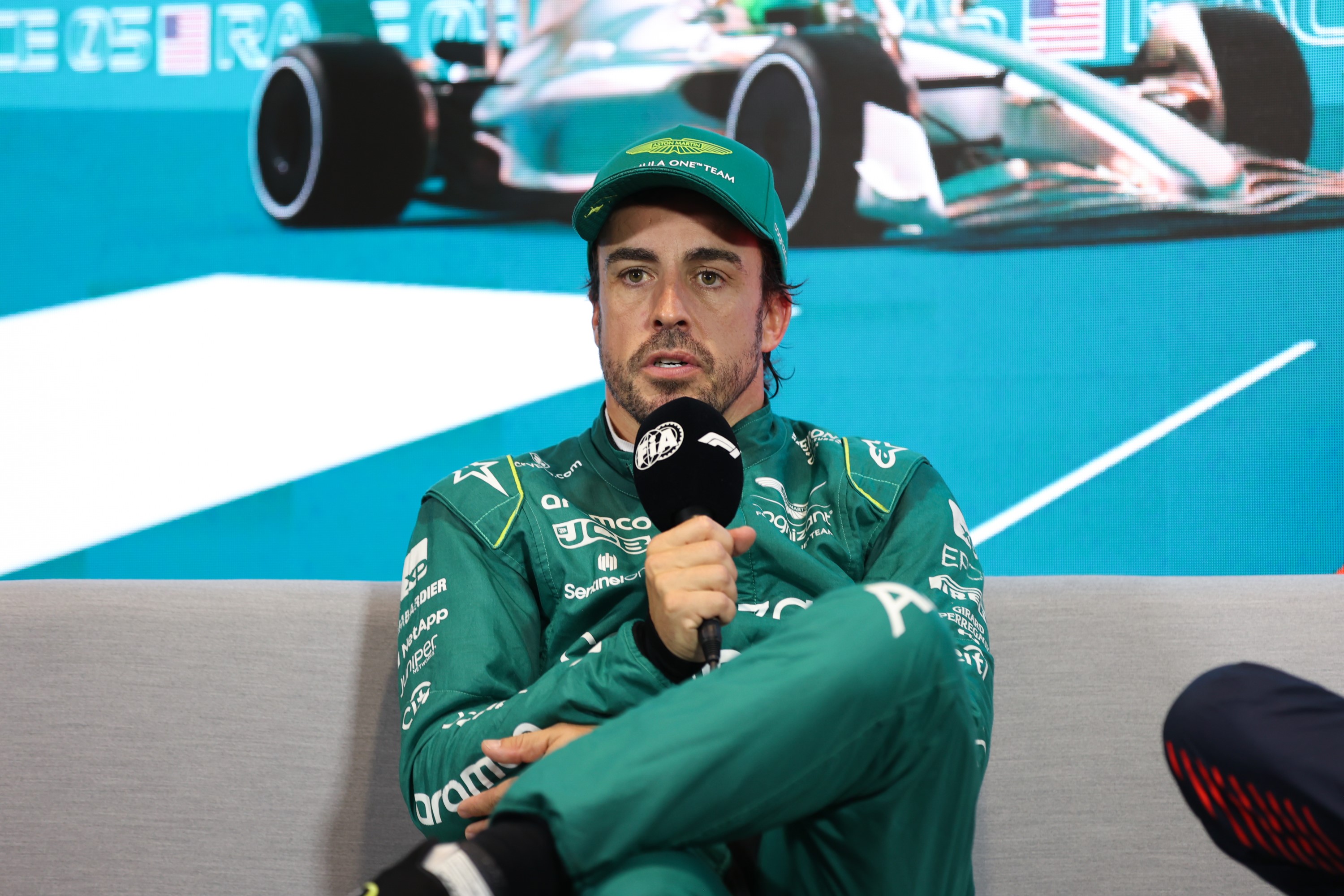 "Even the podium is going to be difficult," he insisted. "But we do our race. We've been doing this the whole season.
"We are in a privileged position, we never expected to be here. Every lap that we do in these kinds of positions is a gift.
"We will try to pass Checo [Perez] into Turn 1, because we love to lead the race, at least for a few laps.
"After that, we will end up in the position we deserve. If it's P5, it's going to be P5. If it's P7, P7. If it's another podium it will be fantastic.
"But I think it's going to be a tough race."