A 2023 Miami Grand Prix that wasn't anywhere near as processional as some feared meant there was also a chance for drivers to make up for missed opportunities in qualifying the day before – or in some cases compound tricky current spells of form.
Here's our pick of winners and losers from the second edition of the race:
Winners
Max Verstappen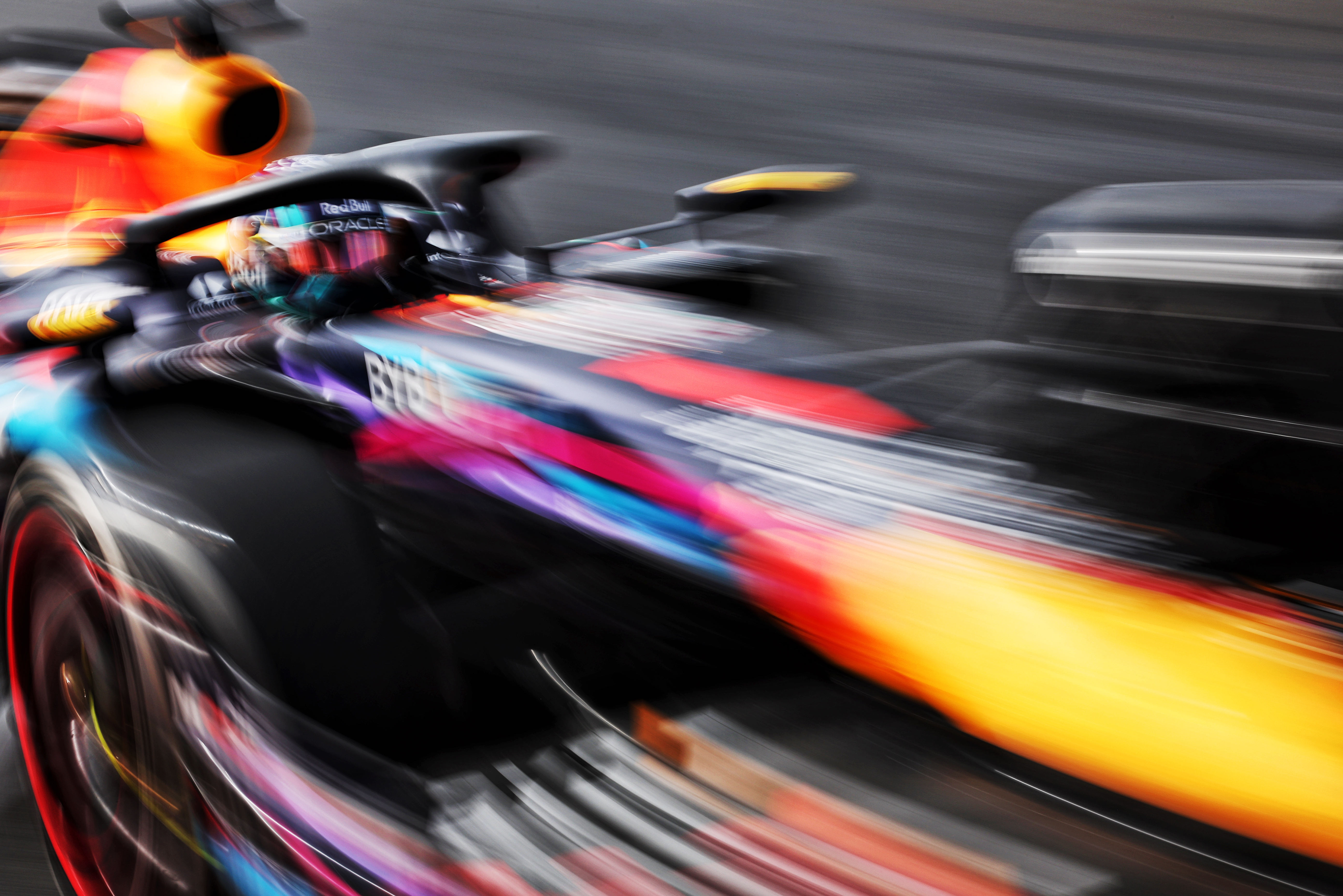 Verstappen charging from lowly grid positions to devastatingly good wins is becoming a hallmark of what will probably become known as the 'Red Bull-Verstappen years of domination' in years to come.
He took full responsibility for the qualifying error that left him ninth on the grid and set things right with a barnstorming opening stint that put him in a position where he could breeze past team-mate Sergio Perez after he made his pitstop.
It was just supremely good driving and the relentless kind of consistent brilliance that makes the awarding of a third F1 title to Verstappen this year feel like an inevitability. – Josh Suttill
Fernando Alonso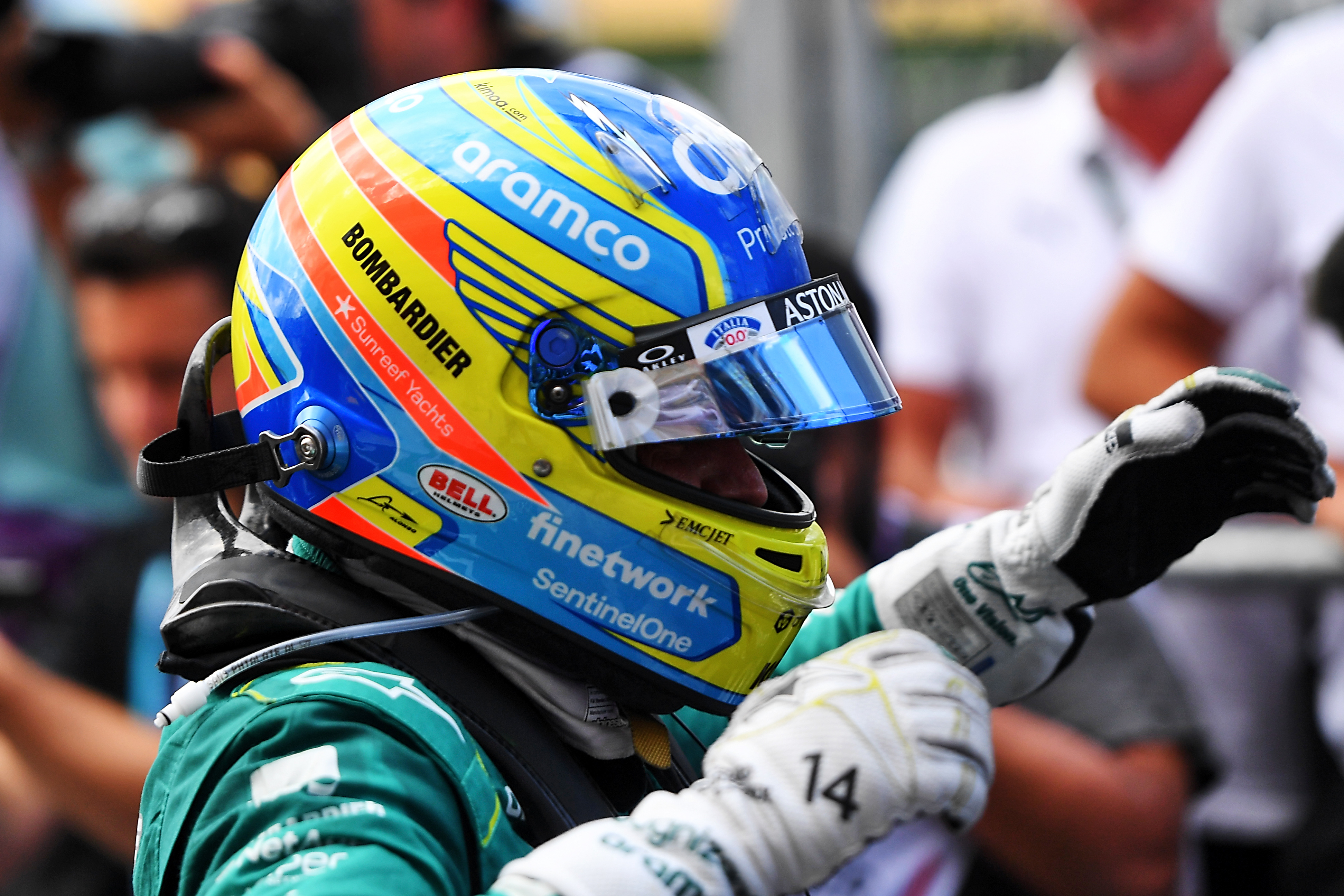 Fernando Alonso and Aston Martin could make an argument for best race executors this year as they scooped a fourth podium from five 2023 grands prix.
Alonso held pace with Perez well early on in the race, kept compatriot Carlos Sainz at bay in the opening stint, made the moves when it mattered after his pitstop to get back into position and then stretched his advantage over the chasing pack.
Alonso was even comfortable enough to spy one of team-mate Lance Stroll's overtakes on the TV screens – and wasn't shy about telling his team and the world that he was able to do so.
There's a certain level of entertainment value to Alonso driving the wheels off of faltering machinery and having no qualms in voicing his discontent at his team but it's even more fun for Alonso to be back in competitive machinery and thriving. – JS
Mercedes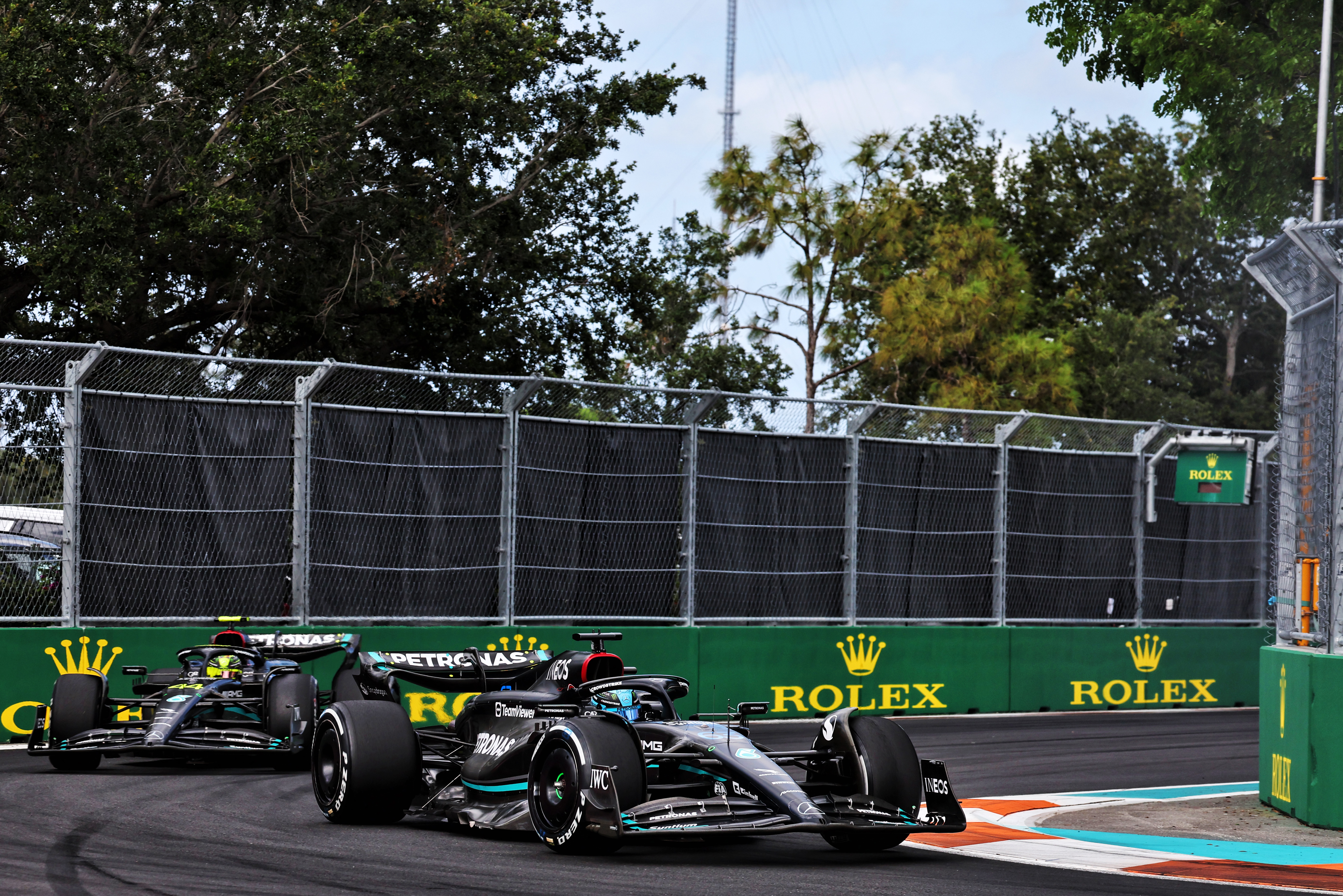 A result that would've seemed like a disaster for Mercedes not so long ago was the ideal hard-fought springboard going into the crucial Imola upgrade weekend.
A double Q1 exit looked entirely possible at one point in qualifying, so to convert that to fourth and sixth places via dogged drives from both George Russell and Lewis Hamilton was quite the turnaround. It felt like possibilities were maximised.
No one at Mercedes is billing the Imola package as an immediate game-changer, but it's been trailed for so long as the race when the technical fightback starts that failing to make any degree of a step forward there would be tough for morale. What happened today was definitely good for that. – Matt Beer
Alpine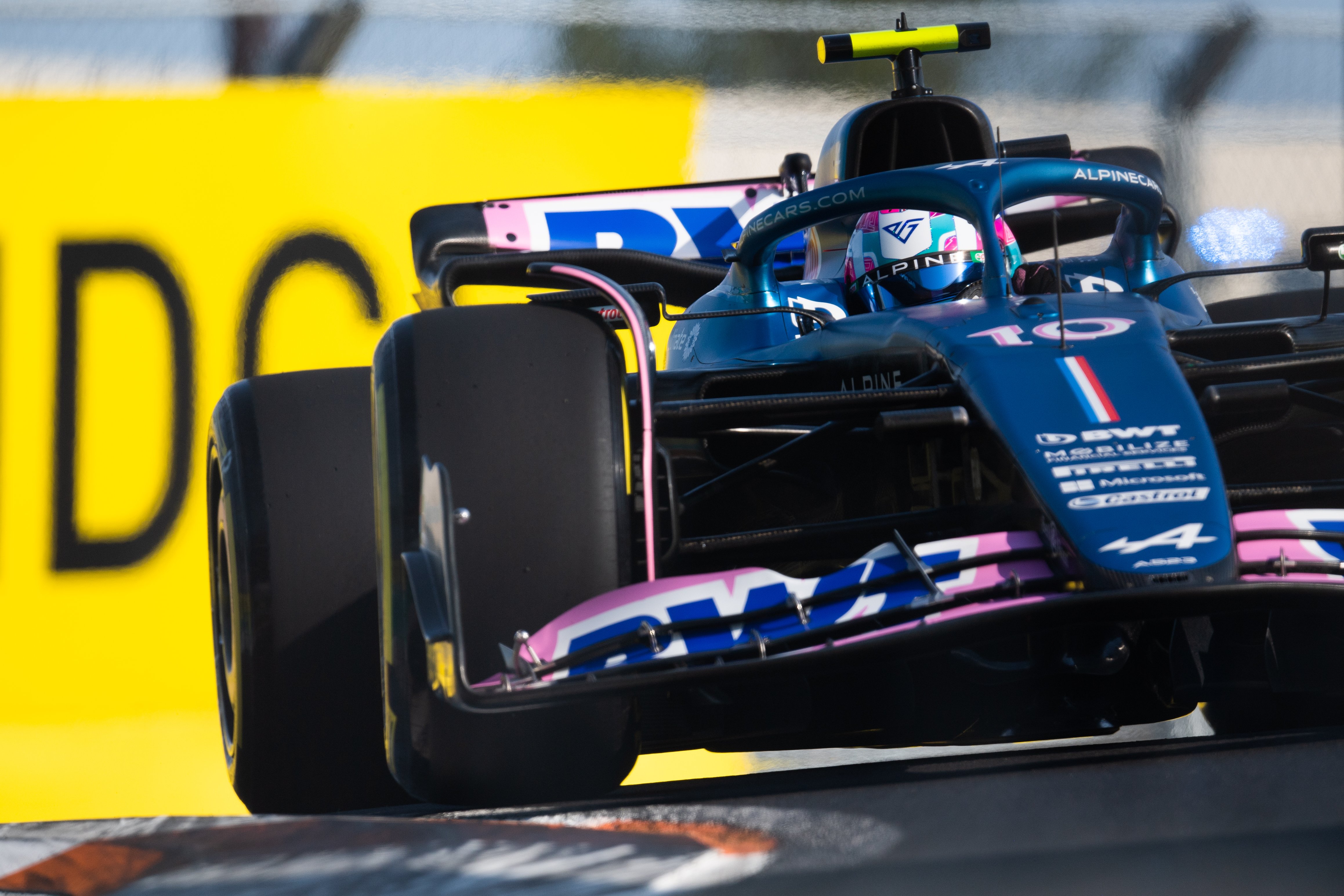 Never mind a kick up the backside, the scathing, frank review Alpine CEO Laurent gave of the F1 team's start to the season to Canal+ that made its way into the English-spoken media should have scared the backsides off plenty within the operation altogether.
In the context of that rollicking, both drivers falling back in the race from starting positions of fifth and eighth to eighth and ninth at the finish might seem like cause enough to have Alpine staring down the barrel of another figurative defeat.
But it's the circumstances of the race that make Miami a success, especially after its start to 2023. This was an intervention-free and straightforward one-stop race, but come the finish both Alpines were within seven seconds of Hamilton's Mercedes and the Ferrari of Charles Leclerc. Sure, Gasly was ahead of both in the closing stages and was ultimately overhauled – but the reality is that both of those cars, troubled though they might be, are faster than the Alpine right now. The encouraging thing is it wasn't by much here.
Gasly was quick to claim in his post-race interview that, while there was the disappointment of not holding those two at bay, the fact the lead car was fighting with a Mercedes and a Ferrari at that stage in a grand prix is evidence Alpine "made a big step forward this weekend". That seems fair comment – now it needs to reproduce that sort of performance on a consistent basis. – Jack Cozens
Kevin Magnussen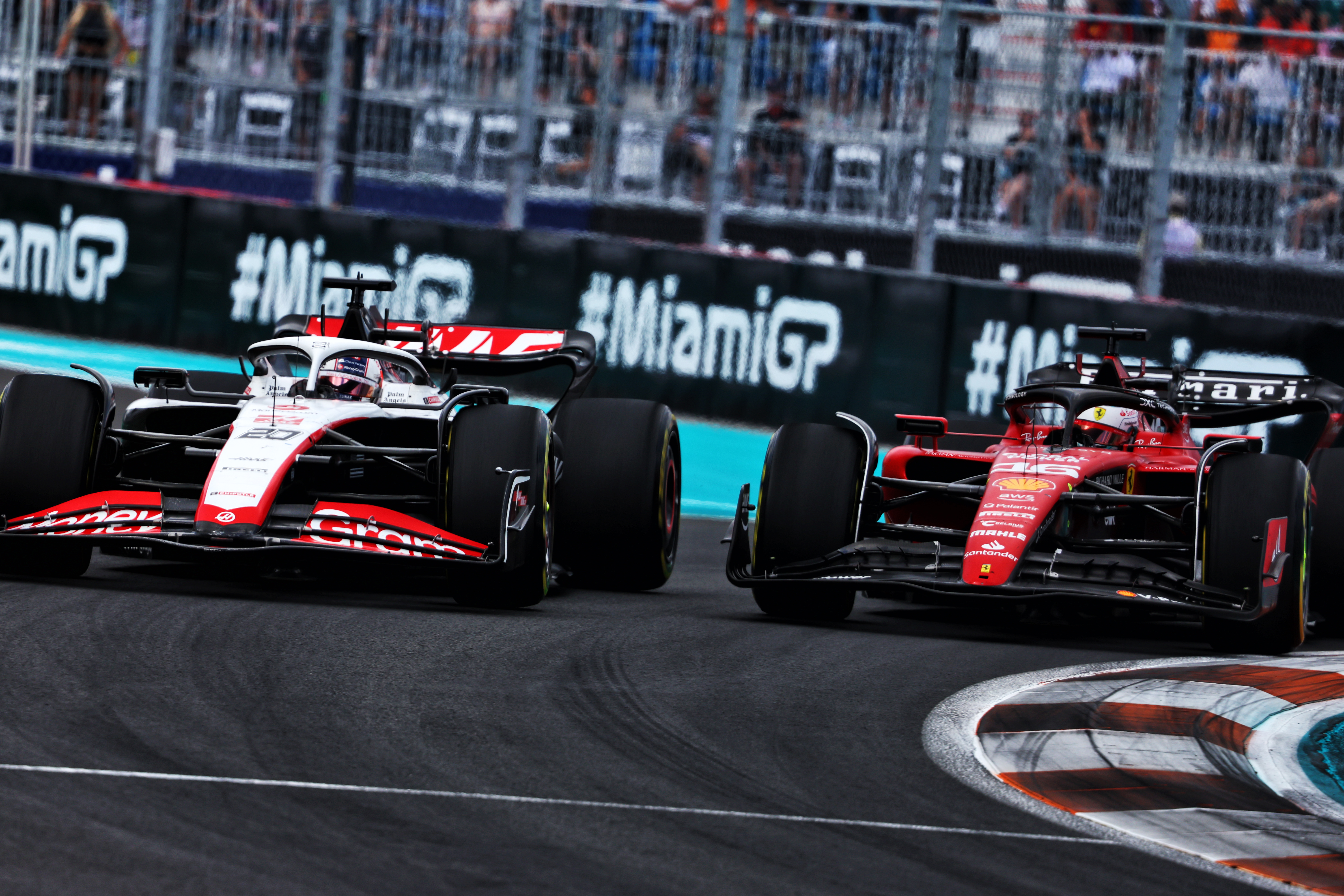 Too many underdogs who outqualify bigger teams then go into 'focus on your actual battle' mode in the race and show too much deference when quicker cars attack. OK, wrecking your tyres or shipping loads of laptime blocking a car that you have zero chance of beating over a race distance isn't going to do your end-of-year constructors' tally any favours, but there's a middle ground between that and effectively waving the top teams through.
Magnussen found that middle ground perfectly for the 38 glorious laps over which he fended off Leclerc's Ferrari, including actually pulling out a fresh gap on it with an undercut in the pitstop sequence.
After qualifying a slightly inherited fourth, Magnussen – who's had a very unimpressive 2023 prior to this weekend – said a point was a realistic hope for the race. That's what he achieved in the end. But the inventiveness and determination with which he expertly and cleanly rebuffed Leclerc for two-thirds of the race made this a superbly impressive point and one earned with great honour. – MB
Losers
Sergio Perez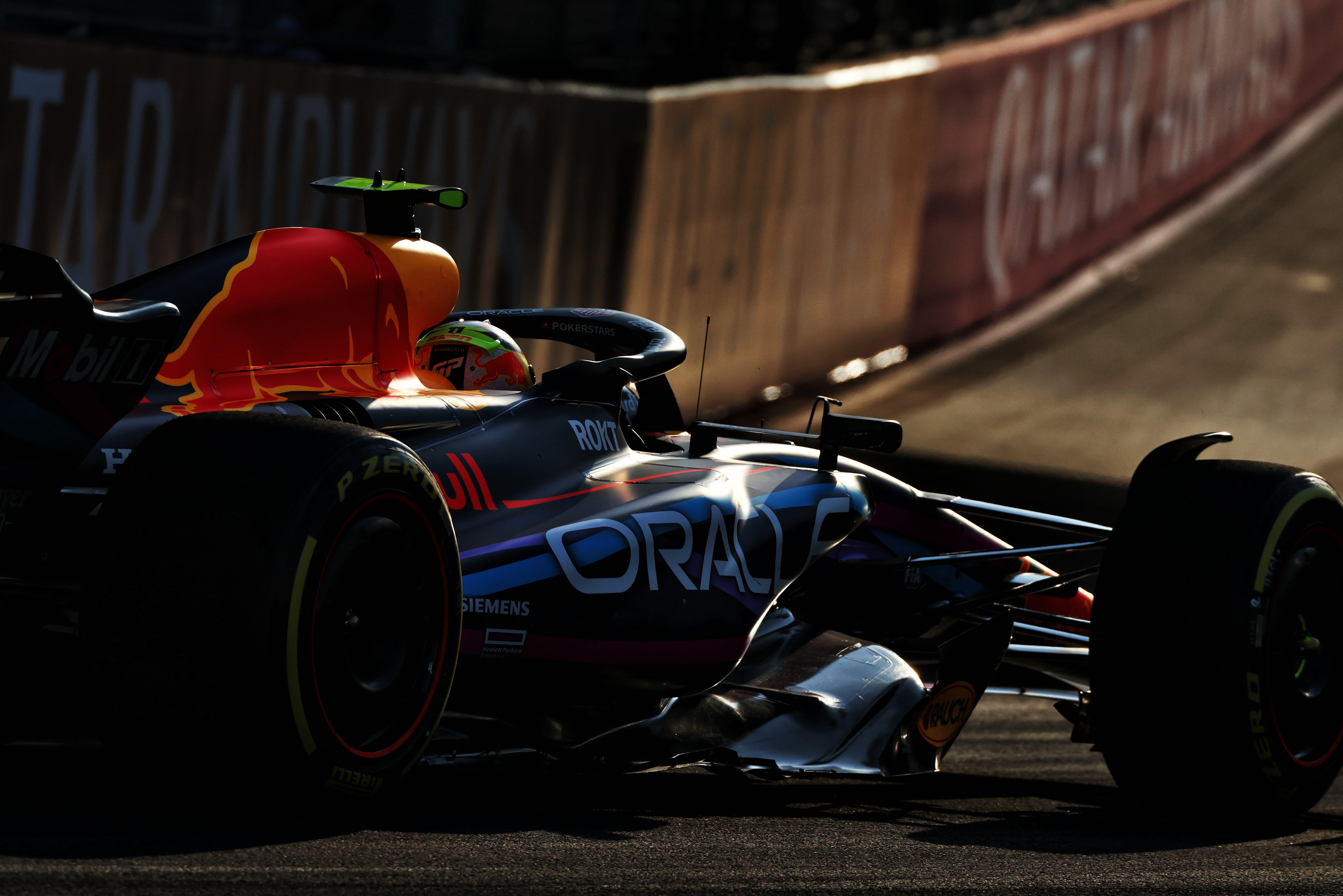 Perez came into the weekend with bullish talk of his title chances and the pace he could show away from his specialist arenas of Jeddah and Baku.
His somewhat fortuitous pole position promised a potential change at the top of the points table today but as soon as Verstappen started outpacing him on older hards, the game was up for Perez.
He put up a solid defence but was realistically defenceless against the far superior Red Bull driver this weekend. – JS
Ferrari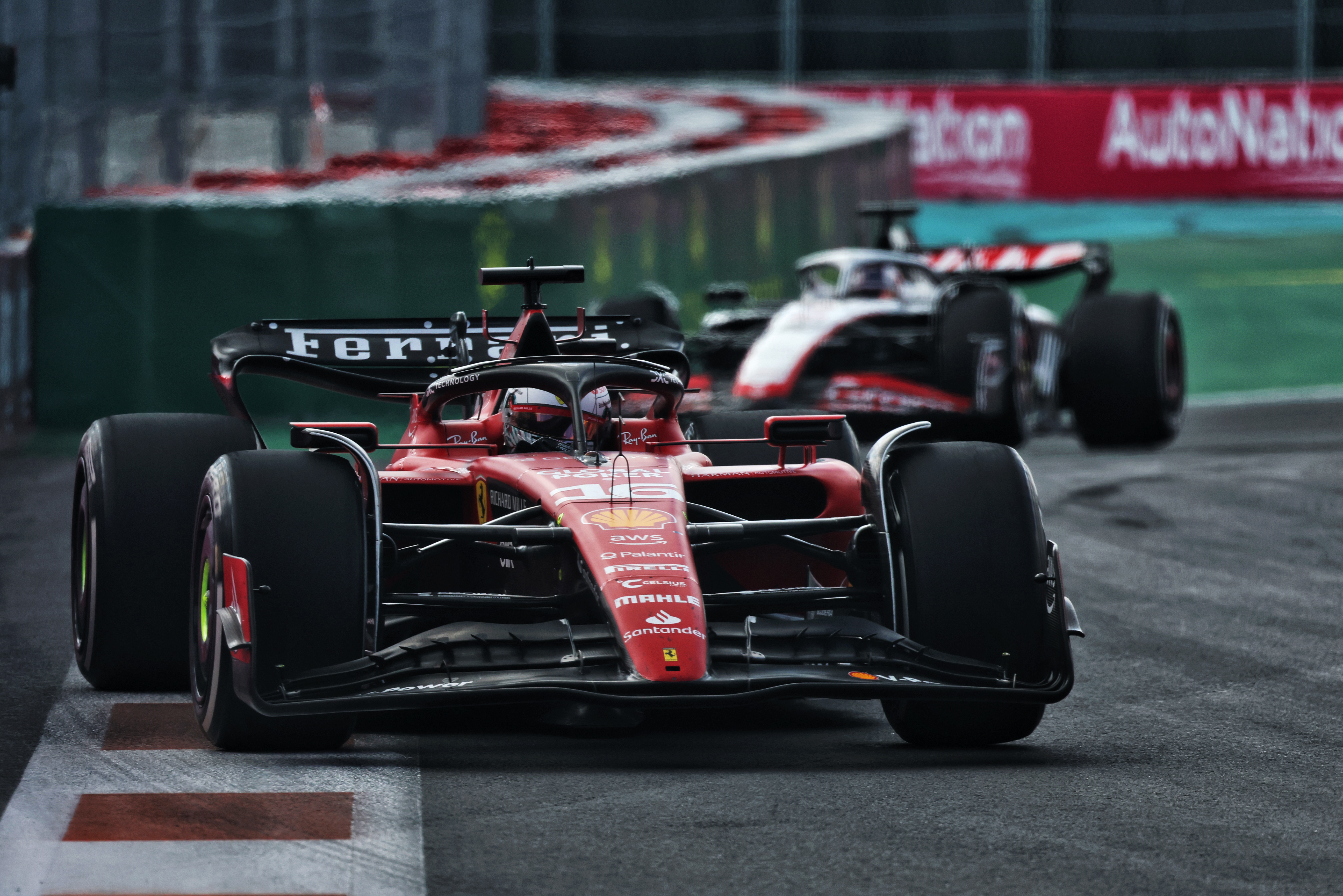 After the encouragement of Baku, this was a blunt return to reality for Ferrari. On single-lap pace on soft tyres, it wasn't actually that far off Red Bull. In any other circumstances – including the one in which points are actually scored – it was absolutely nowhere near the team it hoped to challenge for this year's title.
As impressive as Magnussen's racecraft was, for Leclerc to be stuck behind him for so long was hugely embarrassing for Ferrari, as was the collapse of Sainz's pace once he switched from mediums to hards.
Something drastic has to be found to make Ferrari's season anywhere near respectable. – MB
Lance Stroll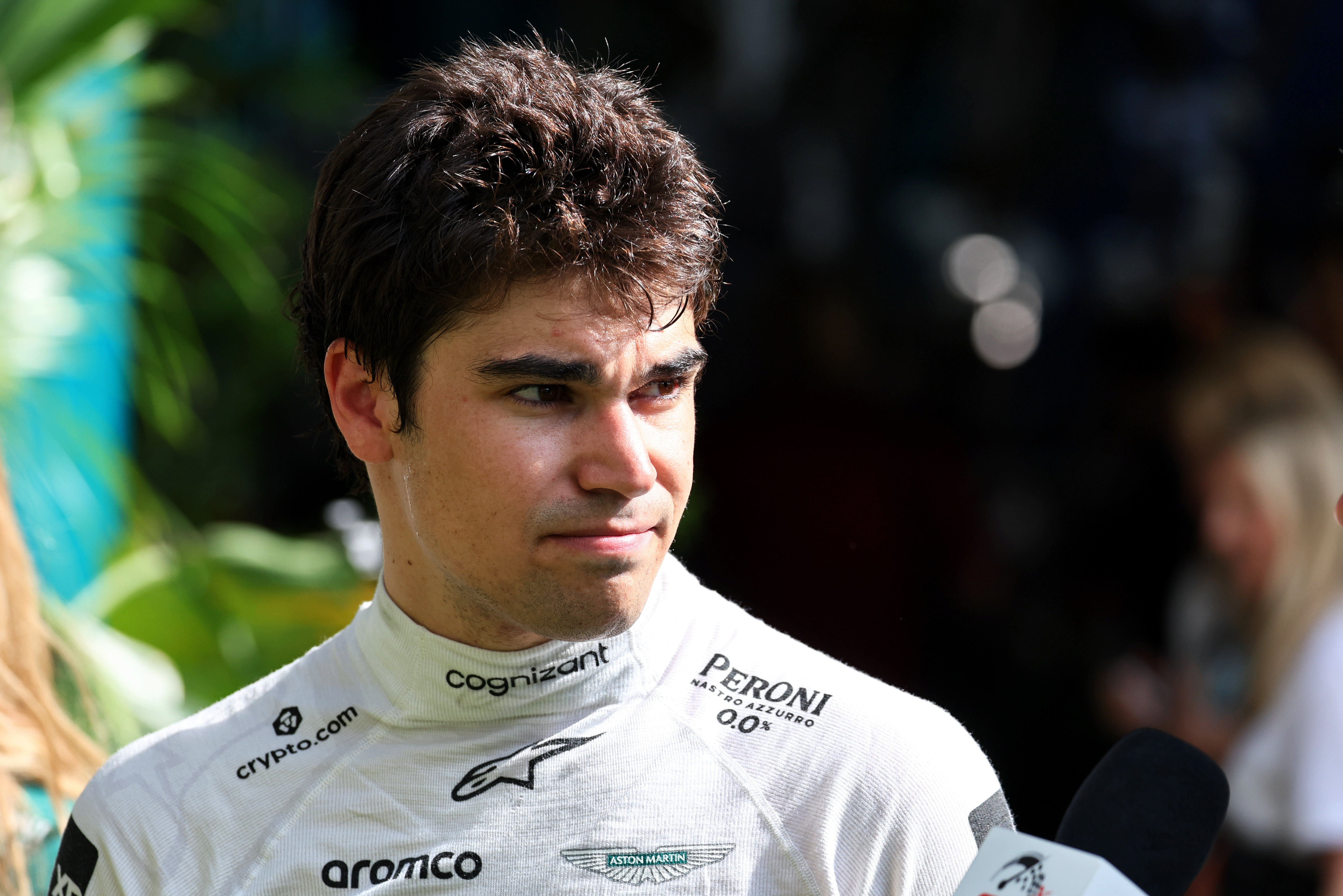 Alonso has beaten Stroll in every qualifying session and race so far this season but there hasn't been as jarring a divide as this weekend so far.
That's in large part down to Stroll only completing one run in Q1 – a decision which backfired when he underdelivered and he was knocked out.
He ran a long first stint on the hards before switching to mediums and picked off a couple of cars to move into 12th right behind Yuki Tsunoda's AlphaTauri.
Stroll ran out of laps to pass Tsunoda and make progress on the points-paying positions, ultimately falling short of scoring on a day when Alonso finished third – not ideal for Aston's fight with Mercedes and Ferrari for second in the constructors' championship. – JS
M
c

Laren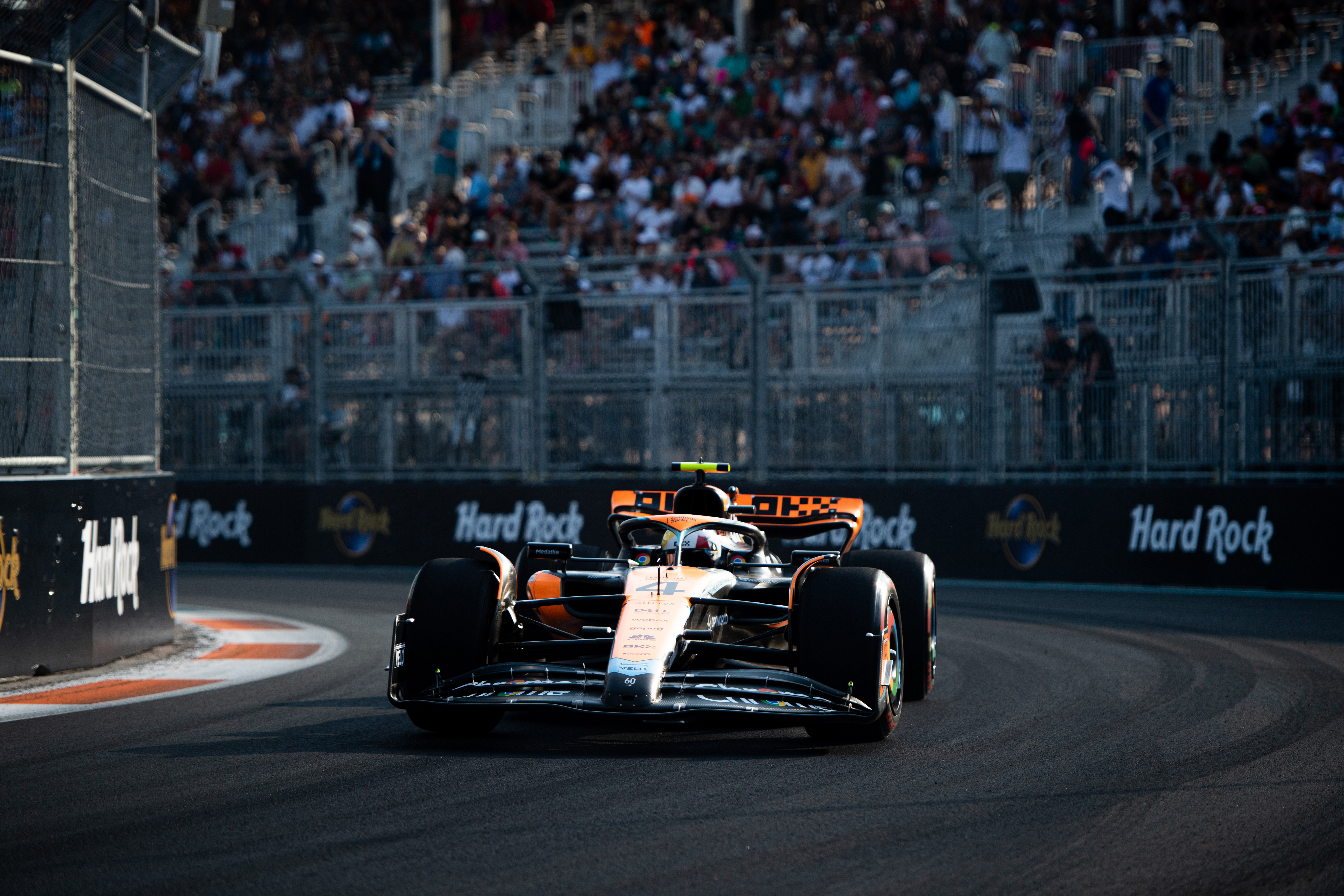 Just one race after the first of the upgrade packages it believes will right the wrongs of its winter, McLaren had an absolutely terrible Miami weekend in which it showed no pace whatsoever.
It doesn't take a lot to end up at the back of a pack this tight, but this is a team that should be aiming to be best of the rest at minimum, not failing to even get through Q1.
There were no misfortunes or disasters behind that either. McLaren simply didn't get a car into Q2 because its cars weren't quick enough to get into Q2. It trundled around near the back all race because 17th and 19th is where it was on pace.
A dice-roll on softs for a first 'stint' that lasted just a handful of laps and Oscar Piastri's race-long brake woes are just more of the kind of mess that happens when you're off the pace anyway and scrabbling around. – MB
Nyck de Vries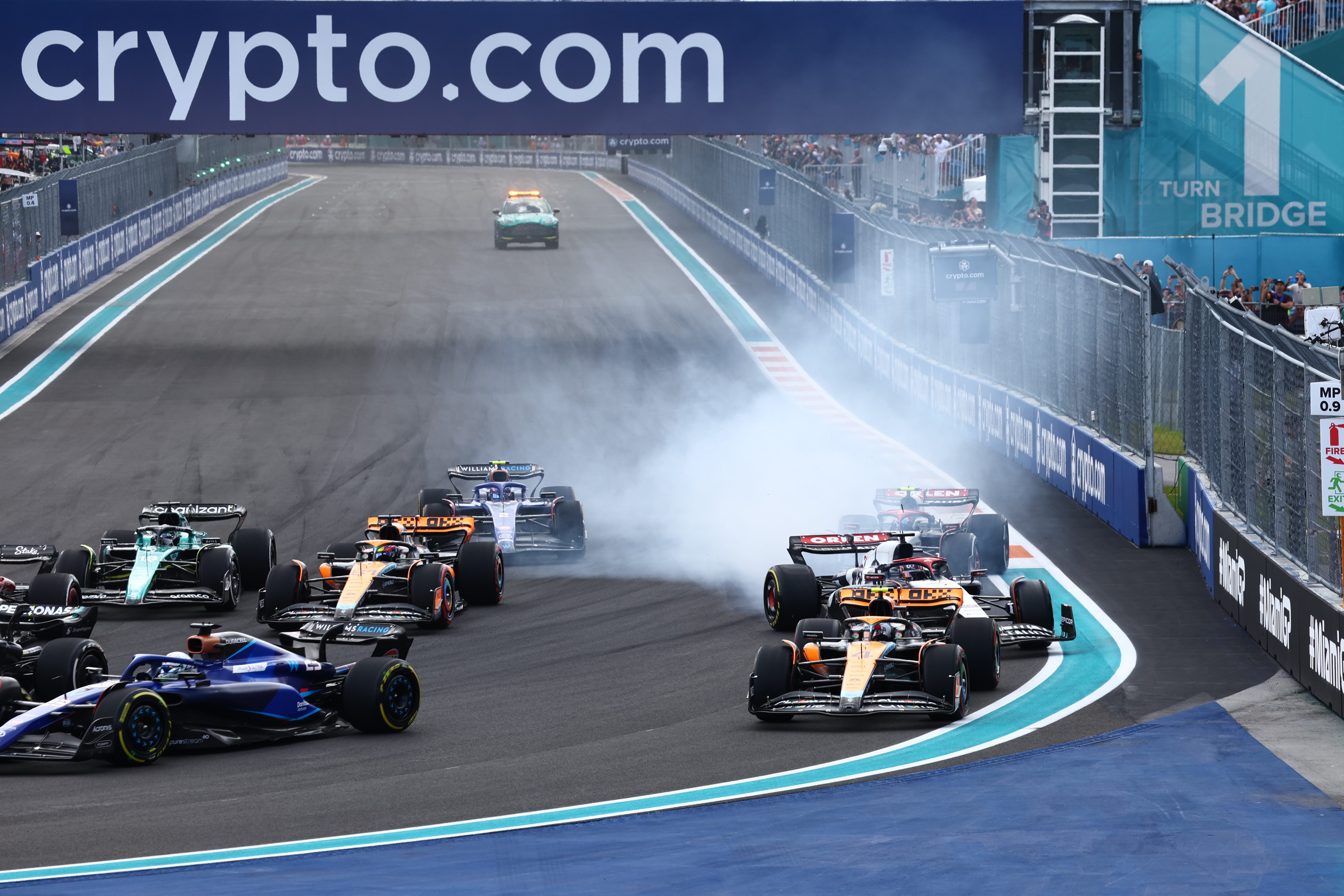 A second Q2 appearance of the season on Saturday, having outqualified Yuki Tsunoda for the first time as team-mates, set De Vries up nicely enough for the Miami race in an AlphaTauri that's clearly still a handful.
But how quickly that good work was undone at the start, as De Vries drifted into the back of Lando Norris' McLaren at the first corner and tumbled to the back of the order.
That incident didn't look all too dissimilar to the one on De Vries from Logan Sargeant that eliminated both from the Australian GP last month, and there was further in common between the two as De Vries somehow avoided a penalty for the clash, which also dropped Norris towards the foot of the order and prompted a "he's done that a bit lately, needs to try braking a little bit earlier" jibe.
But escaping sanction was little consolation for De Vries in what was another bruising race, as he finished ahead of only the lapped Piastri and Logan Sargeant while team-mate Tsunoda almost pulled off another miracle in the underwhelming AT04 by hauling it to 11th, within a second and a half of the points. – JC
Logan Sargeant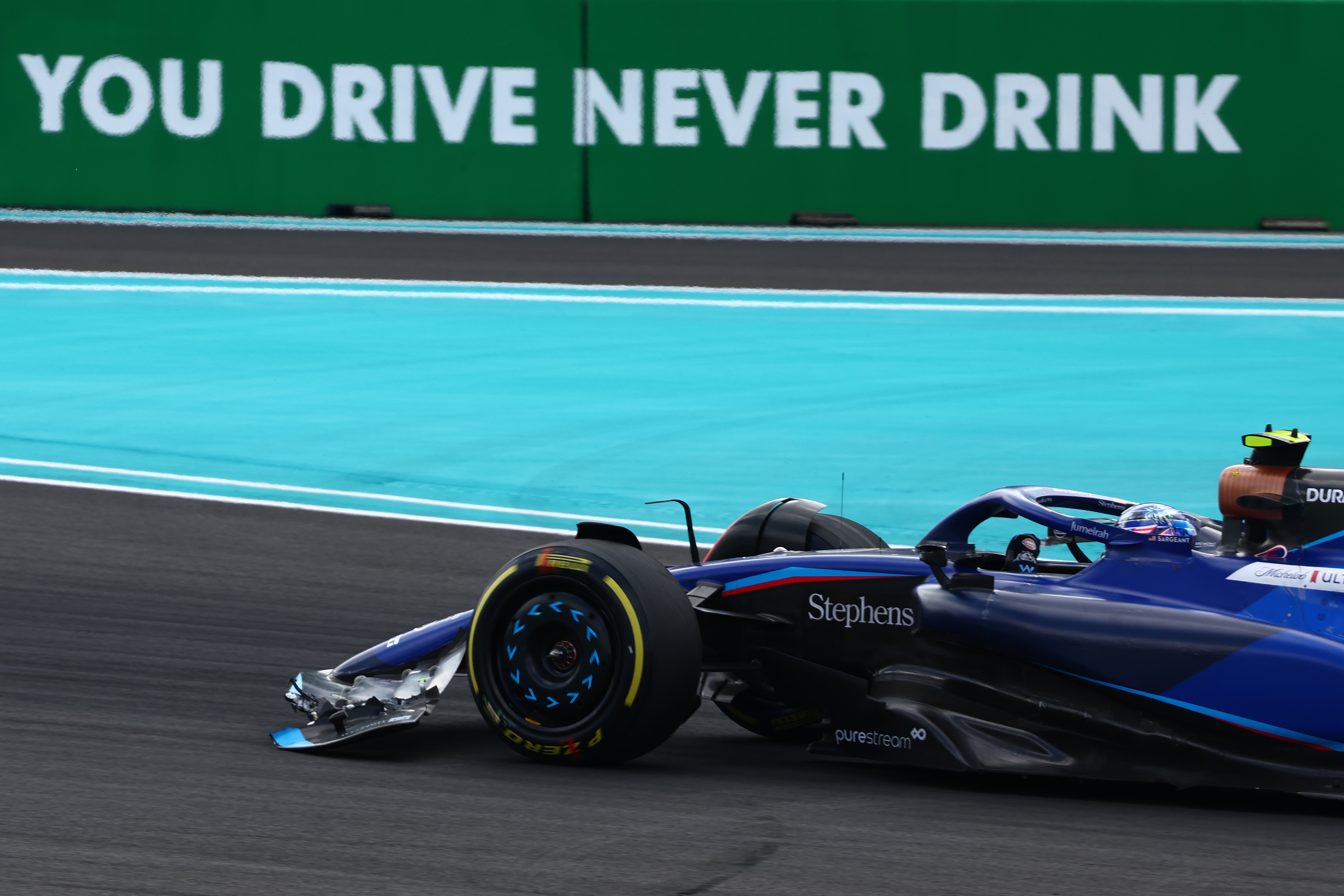 There was always a fair chance of Williams's rookie being last in his first home grand prix, and given his inexperience, the closeness of the pack and the competitiveness of the cars he's up against, there wouldn't have been any shame in that.
But to sustain front wing damage on Lance Stroll's Aston Martin on the first lap and consequently to be cut completely adrift of the pack in an instant was a particularly bleak outcome for the first home grand prix start by an American in nearly eight years. – MB