Ferrari has revealed the engine problem it was struck by in the first week of Formula 1 testing was caused by a fault with the lubrication system.
Sebastian Vettel lost two hours of track time on his only full day in the SF1000 on Friday when he stopped on track.
He was able to complete further running later in the day after Ferrari changed the engine, but was limited to 100 laps, with only Haas and Williams completing fewer.
After sending the engine back to Maranello for analysis, Ferrari has now traced the fault to "a non-structural problem with the lubrication system".
The team says it is "not a cause for concern and work to correct it is already underway".
That the problem is not a fundamental issue will be of relief to Ferrari, which suffered reliability problems at several grands prix last season.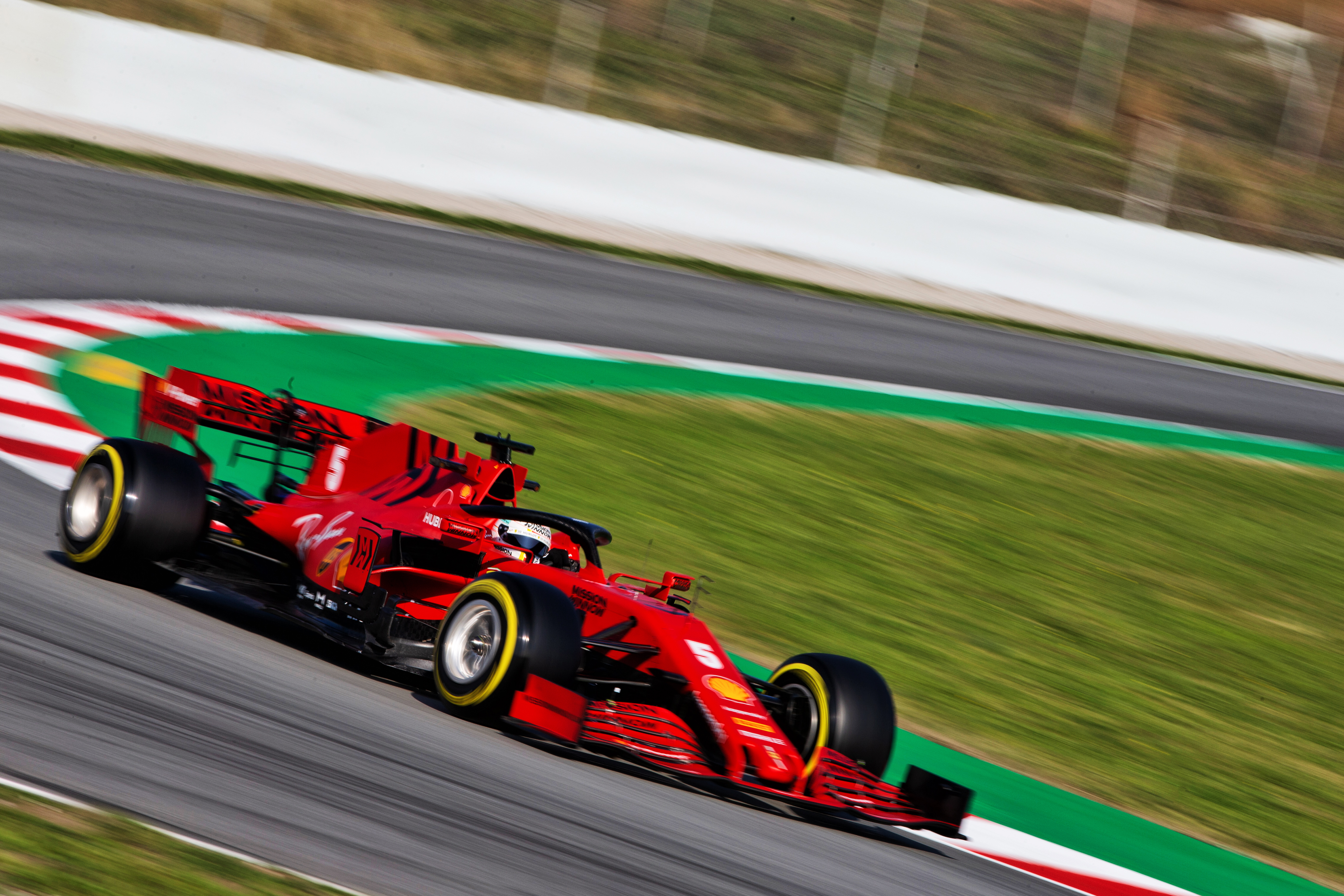 Prior to his stoppage, Vettel had commented on the importance of logging plenty of laps after the effort that had gone into the dyno work to improve the engine's durability.
Vettel will return to the wheel of the Ferrari on Wednesday morning for the second pre-season F1 test at Barcelona, before Charles Leclerc takes over in the afternoon.
Four-time world champion Vettel will then conduct all of Ferrari's running on Thursday, while Leclerc will be tasked with driving duties on the final day of pre-season testing.
Ferrari had a muted first week in Spain focusing on testing the set-up extremes of the SF1000, which has been developed to produce more downforce and have greater set-up flexibility than last year's car.
It ran in lower engine modes and with higher fuel, which disguised its ultimate performance, although team boss Mattia Binotto said Ferrari was still "behind" its rivals.
However, Ferrari is set to reveal the first signs of its true performance, as it will undertake its first full race and qualifying simulations this week.