Charles Leclerc has reiterated his desire to compete in the Le Mans 24 Hours and would be keen to dovetail the great endurance race with his Formula 1 career.
Leclerc attended the French classic for the first time last weekend and watched his employer Ferrari win on its first top-class appearance at Le Mans in 50 years.
The five-time F1 grand prix winner spectated until the early hours of the morning, claiming he slept for "like four hours" overnight as he embraced the Le Mans experience – and has made it clear would relish the chance to go back as a driver.
Glad you're enjoying your first Le Mans @charles_leclerc 😉

We can't wait for you to be part of this show someday either! ⚡️#WEC #LeMans24 #LeMansCentenary | @FerrariHypercar @ScuderiaFerrari pic.twitter.com/elu35v5uXt

— FIA World Endurance Championship (@FIAWEC) June 11, 2023
"It's an incredible race," said Leclerc. "And of course, I would love to participate one day. I don't know when, but I would love to.
"It was the first time for me attending the race. Obviously it couldn't end up better with a Ferrari winning. But just the whole event is crazy.
"By night, the first six hours were crazy with the weather too, rain, no rain. So it was very, very exciting. And I think the last time I went to see a race as a spectator was a very, very long time ago too."
The question for a Leclerc appearance at Le Mans is less a matter of 'if' and more 'when' it could happen.
"With more and more races in Formula 1, it starts to become more and more difficult to fit another race in another category where you need to do testing, etc," Leclerc admitted.
"If the calendar lets me do it, why not? But at the moment, it looks difficult."
---
THE RACE SAYS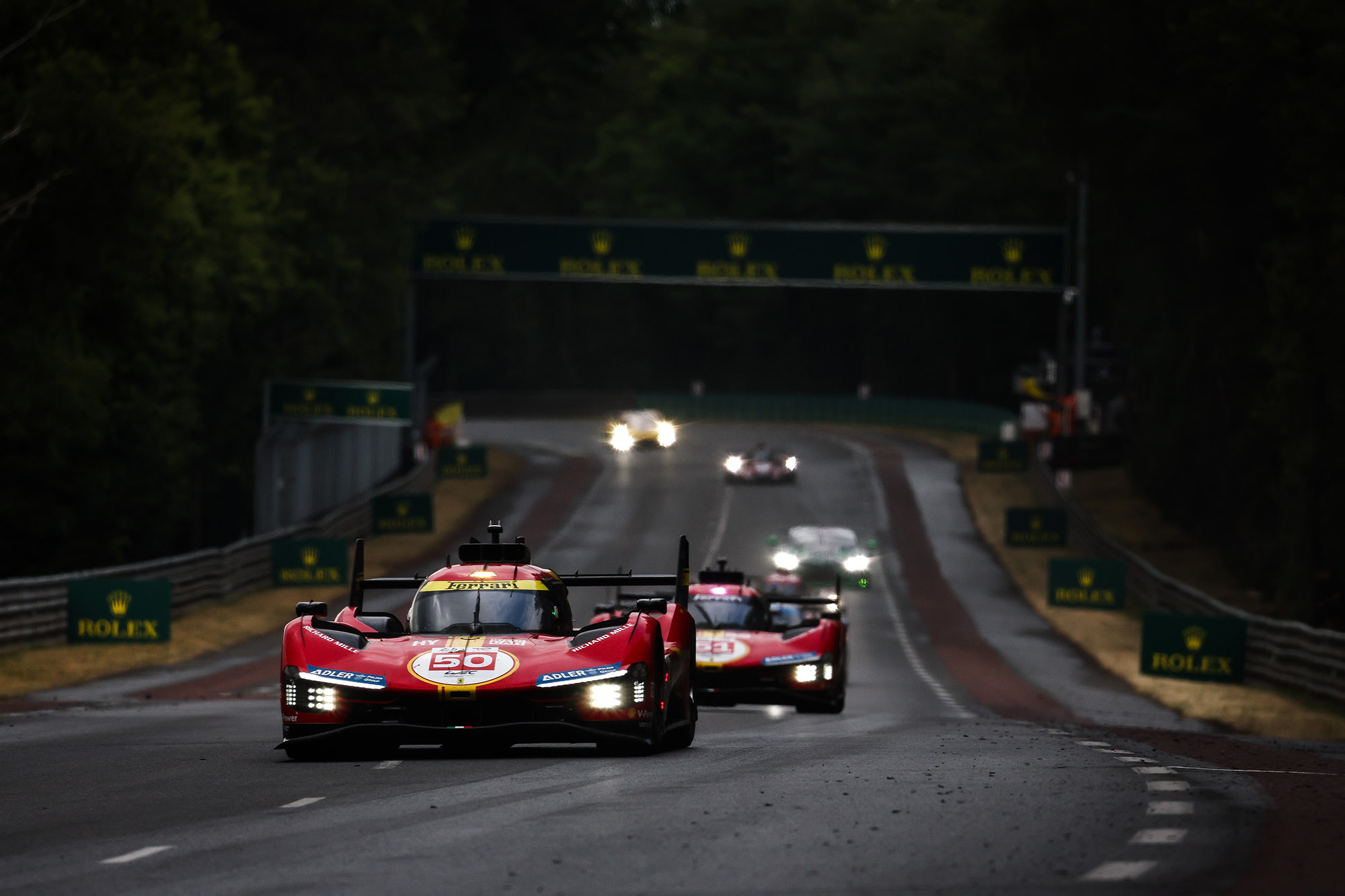 It'd be great to see more F1 drivers appear at Le Mans eventually, and quite a lot do, but it's a shame that it's generally a postscript to their 'main' career.
That's a good thing, for the most part. One of the great things about sportscar racing and especially the Le Mans challenge is it's a different skillset, and at the same time extends the peak of a driver. It's cool to see drivers who are in their late 30s or even in their early 40s continue to have success in races like Le Mans. Speed counts, but so does experience, and consistency, and intelligence. The driver who does the qualifying lap isn't always the driver who then stars in the 3am in the middle of the race!
But it would be amazing to see more drivers willing and able to dovetail a crack at Le Mans with F1 as Nico Hulkenberg and Fernando Alonso did in the 2010s. It's immensely difficult, but doable.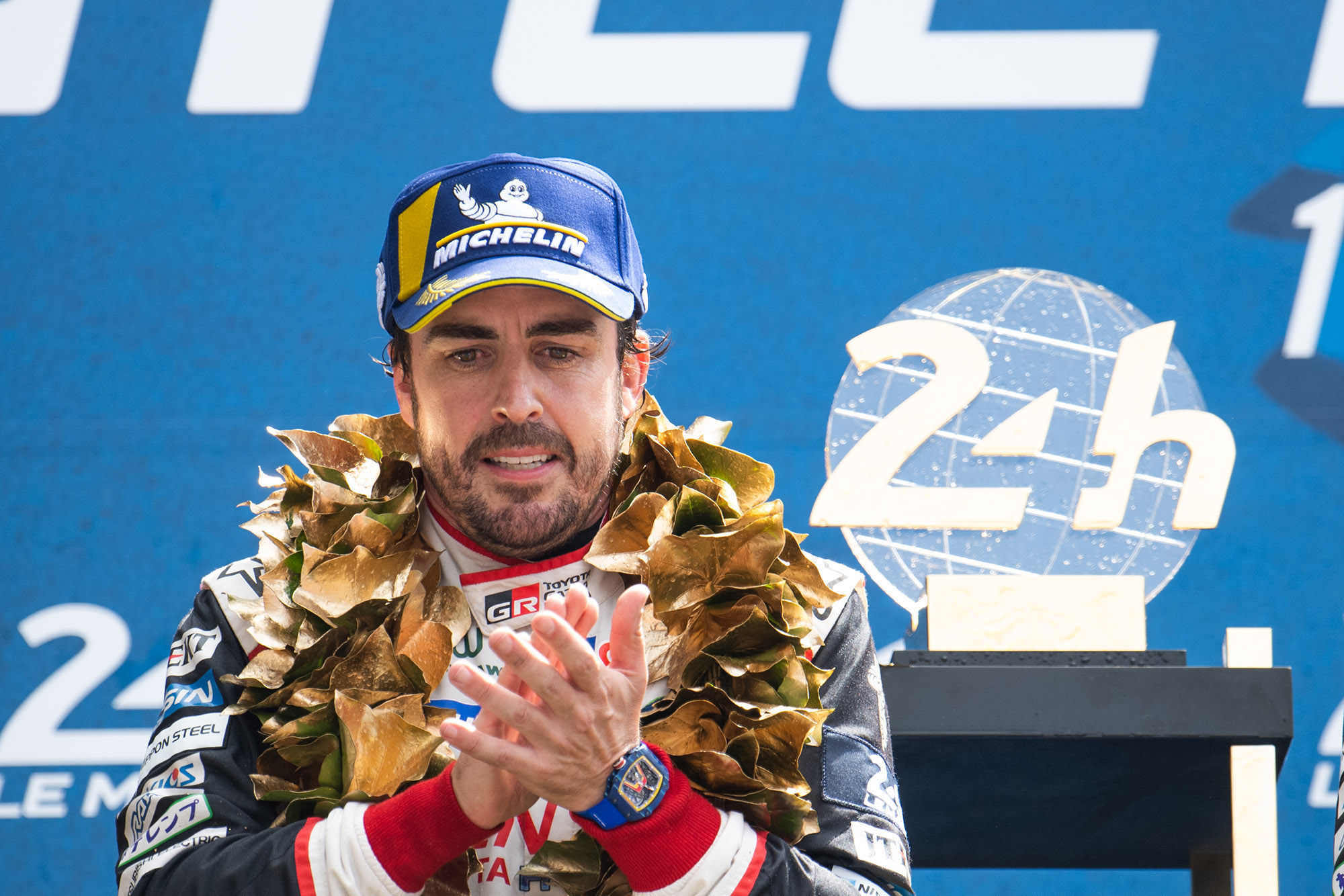 Leclerc wants to race there and you can bet he would love to do it with Ferrari if he can. Well, right now he has the option of doing that. This is a five-year hypercar project, for now, but we don't know how Ferrari's commitment may change. It might be five years and then never again or not again for another half century. Who knows when there will ever be a chance to see a top-line, peak Ferrari F1 driver race for the brand at Le Mans too?
If Leclerc really wants to do it, and he's lucky enough that the race itself doesn't clash with the F1 calendar, then everyone around him should move heaven and earth to make it happen.
If it comes later, with a different project, a lesser project, it would still be a great experience for him. But for racing fans in general a spectacle like Le Mans is only enhanced by the participation of quality, popular drivers.
For that reason alone, there should be every effort made from both camps – F1 and the World Endurance Championship – to make crossovers more feasible. If not for Leclerc then for any driver who shares his ambition and curiosity in the future.
---
F1 is pushing for a consistent schedule of 24 races for the foreseeable future and although it is a priority for F1 and WEC organisers to keep grands prix and Le Mans separate, Leclerc is right to point out that other commitments in the build-up to Le Mans are trickier to plan around.
For instance, while Le Mans did not clash with an F1 race this year, the preceding WEC round at Spa was on the same weekend as Azerbaijan – and more importantly, the Le Mans test day took place on the weekend of the Spanish Grand Prix.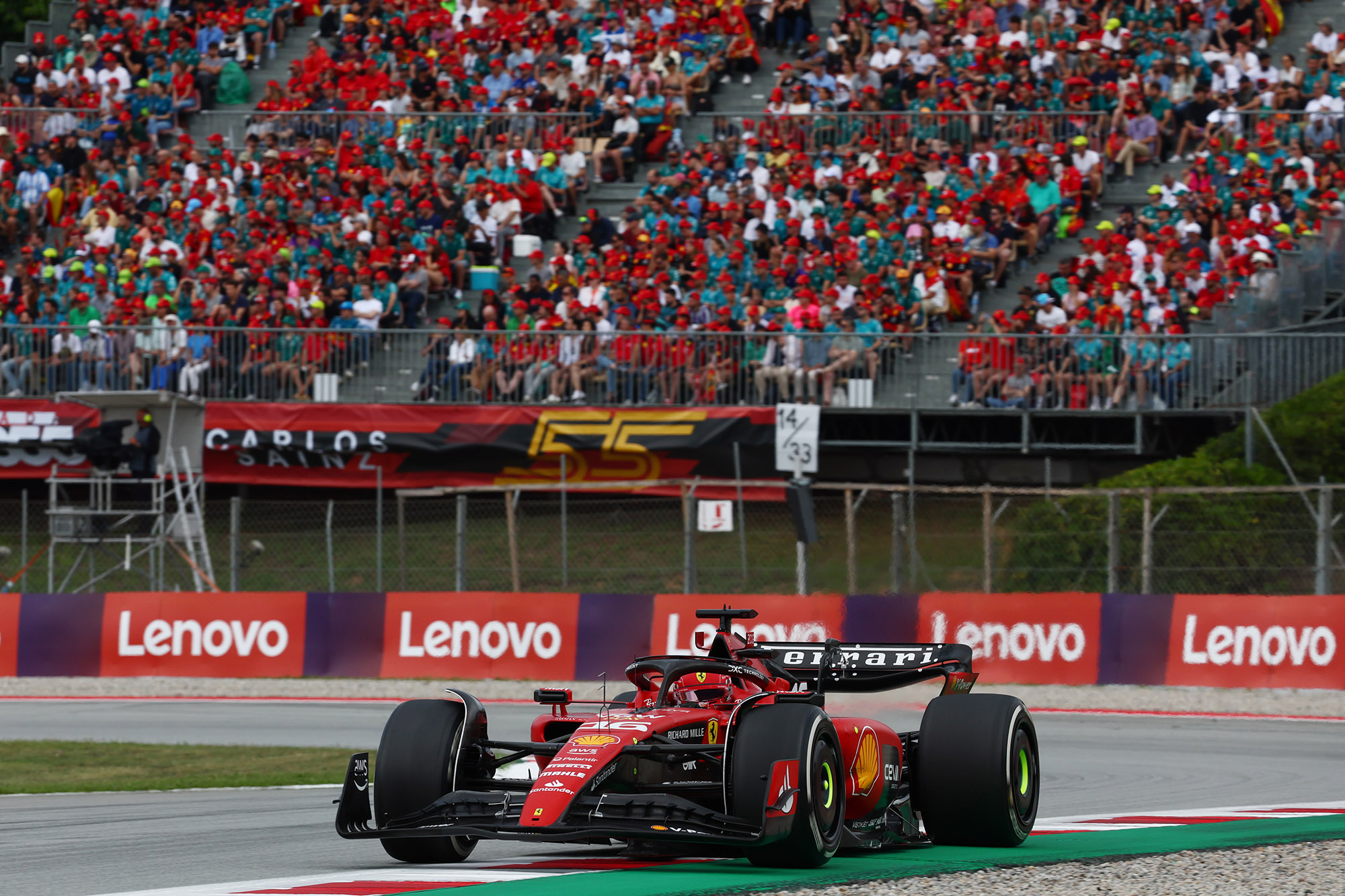 That's why it is most common to see ex-F1 drivers compete in the race, often alongside a full sportscar racing programme, once their grand prix career ends.
Ferrari's winning line-up this year included ex-F1 driver Antonio Giovinazzi, while Toyota pair Sebastien Buemi and Brendon Hartley (both ex-Toro Rosso drivers in F1) won in 2022.
In fact, the last six winning cars have featured ex-F1 drivers – Kamui Kobayashi was a winner in 2021, while Buemi and Hartley won alongside another ex-F1 driver Kazuki Nakajima in 2020.
That win with Hartley actually completed a hat-trick of consecutive Le Mans wins for Buemi and Nakajima, as they were joined by Alonso for their victories in 2018 and 2019.
Active F1 drivers contesting Le Mans, let alone winning it, is a rarer sight. Alonso's win in 2018 was the last time, as he dovetailed his final McLaren season before an F1 sabbatical with a full WEC campaign.
That enabled Alonso to win Le Mans twice, as well as become WEC champion. Before that, Hulkenberg won Le Mans with Porsche in 2015 alongside his F1 commitments with Force India.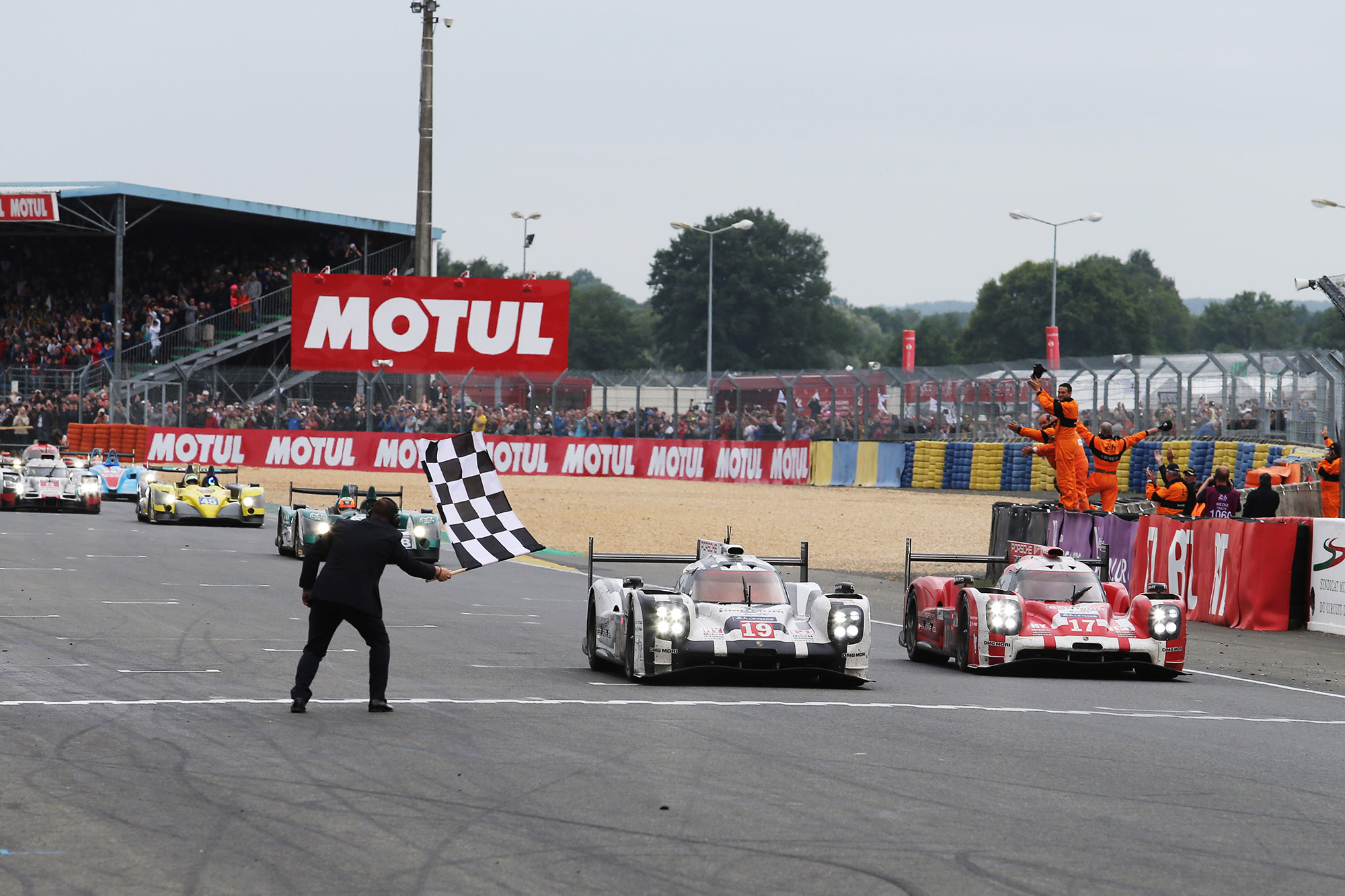 Leclerc is clearly keen to follow in their footsteps, but appears resigned to the reality of competing in F1 and needing to make that his priority for now.
"It is going to be difficult mostly because outside of the races, we also have quite a lot of events and things going on with Ferrari," he said.
"So, not much free time, and the free time that we have is only two or three days.
"Obviously Le Mans is a very tiring race. When I saw the drivers at the end of the race, they were really, really tired. Not much sleep and a lot of driving.
"It's nice, I would love to do it one day. But you also need to think about the whole season and Formula 1 is obviously the main priority for now."