A 2023 Le Mans 24 Hours with 16 Hypercar entries definitely lived up to its billing – with plenty of manufacturers taking a turn at the front, and a genuine too-close-to-call fight for victory between the two main protagonists playing out until inside the final two hours.
But for all the great there was to celebrate about the race there will be plenty leaving disappointed – or with their tails between their legs.
In a twist on The Race's regular 'winners and losers' features, we've summarised the races of the seven World Endurance Championship Hypercar manufacturers and which of them have reasons to be cheerful (or otherwise).
Winners
Ferrari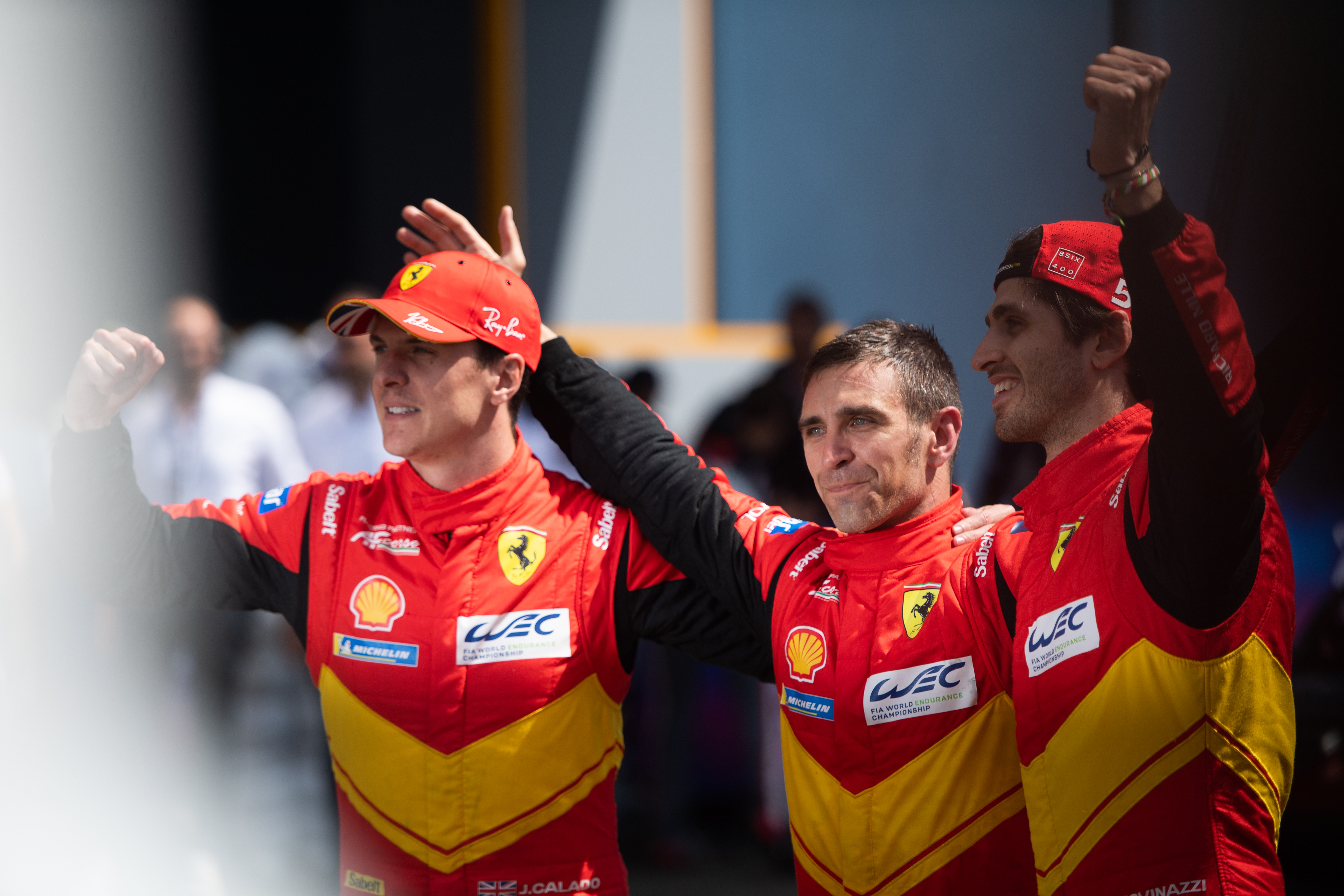 Even without the pre-event balance of performance change, Ferrari was always likely to be Toyota's closest challenger at Le Mans. There's a question mark over whether it would have taken the fight to Toyota without the adjustments that left a feeling of unease. But Ferrari could only beat the opposition it was up against and it did just that.
Even when the polesitting #50 car suffered radiator damage and lost five laps back in the garage, the sister car was there to keep up the fight.
The #51 499P of Alessandro Pier Guidi, James Calado and Antonio Giovinazzi appeared to have a very slender edge in the final part of the race over the pursuing #8 Toyota, which was never more apparent than around the pitstops as the gap invariably increased in Ferrari's favour each time. It was not long after one of these, too, that Ryo Hirakawa hit the wall while giving chase at "full risk" in his attempts to close the gap, which ultimately gave the Ferrari breathing space.
"It takes time to grasp what we did" was Pier Guidi's verdict. After he spun into the gravel in the night to relinquish the lead, then in the morning he made the final overtake for the lead, that's an understandable sentiment – but he and his team-mates have ultimately created a little bit of Ferrari history.
Cadillac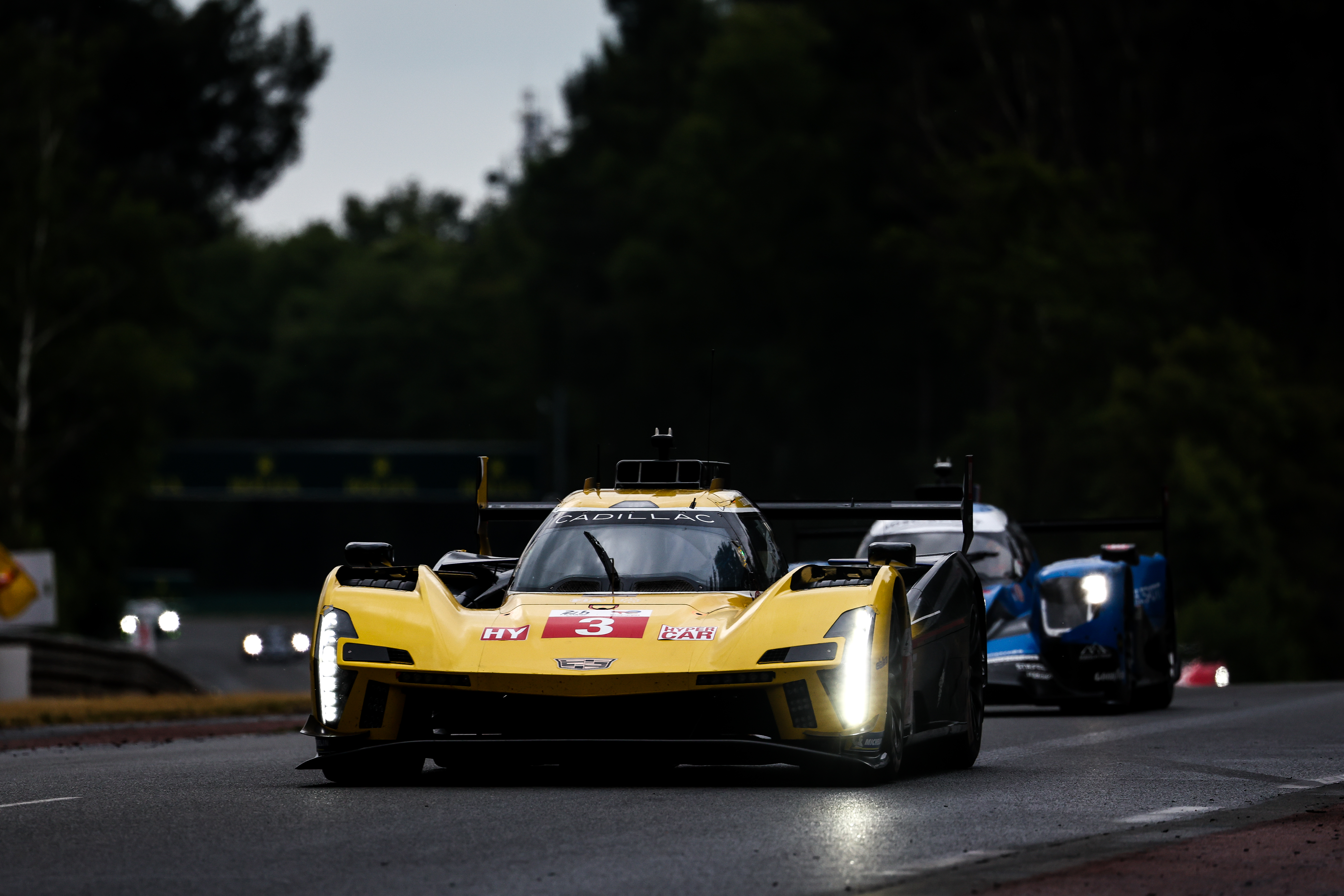 It may not have had the potency of rivals at various points in the race, but Cadillac had easily the most complete Le Mans 24 Hours of the seven Hypercar manufacturers.
And even though its challenge wasn't sustained, it still ticked off laps led – Earl Bamber's stint at the front marking the first outright for Cadillac at Le Mans – and neither Ganassi-run Cadillac had much in the way of reliability woe; the longest delays besetting the #3 car after it was twice hit, though Bamber told sportscar365 a need to top up for oil at stops cost the third-place finishing #2 car the time needed to finish on the lead lap.
Ganassi's director of operations Mike O'Gara said "you never come into this race feeling like you're prepared. It proves that we were" and that was certainly the case. In a race of attrition, Cadillac's dependability was near-immaculate – so a three-four finish, with its podium marking its best Le Mans finish, was just desserts.
Peugeot…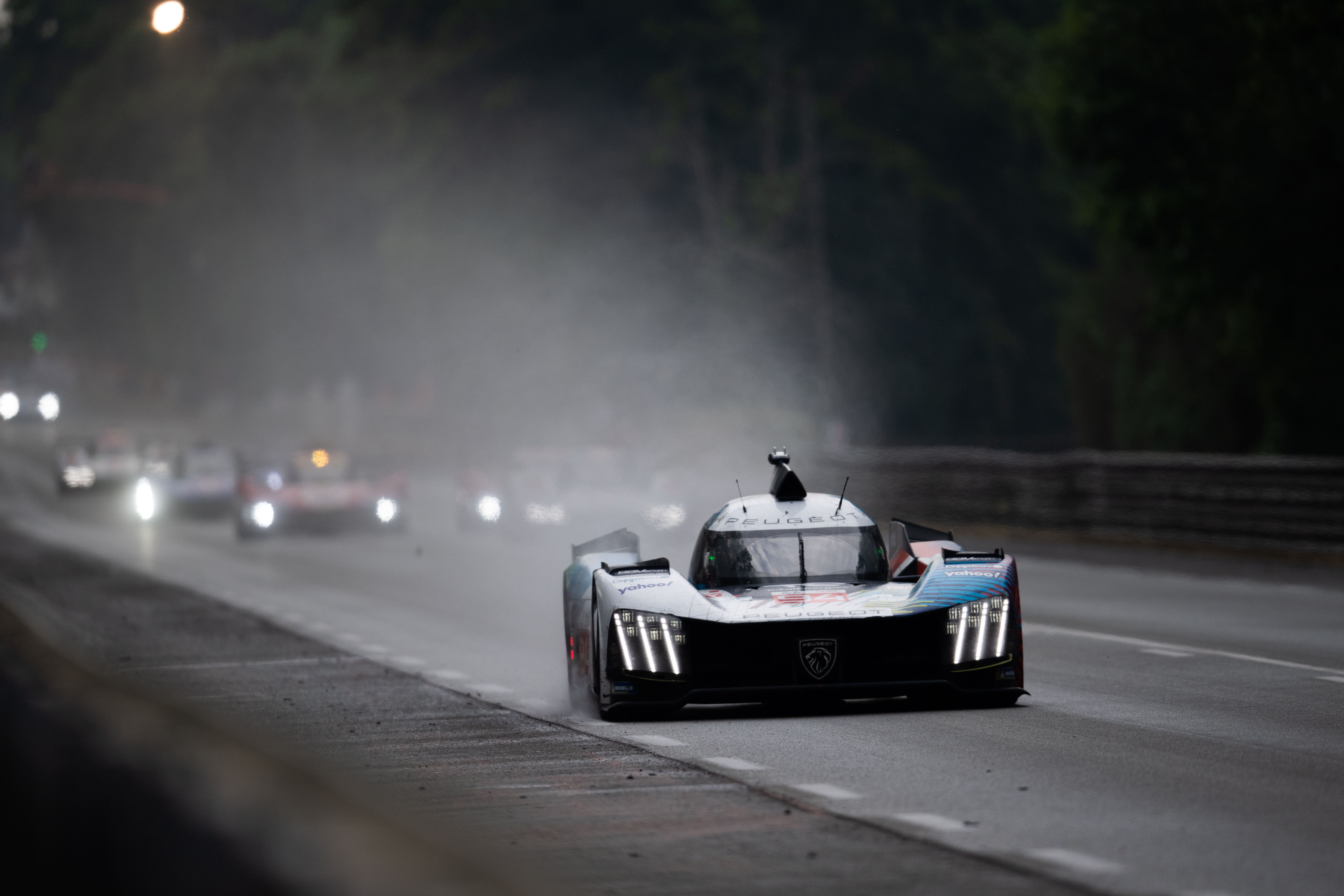 Peugeot had a best finish of eighth, 12 laps down, in the Le Mans 24 Hours, so you might be wondering why it's in the winners' section of this piece.
It makes the cut because it far exceeded the expectations on it coming into the race by leading on merit; yes it was assisted by mixed conditions arriving, but it was Peugeot's excellent reading of those that allowed its #94 car both to get to the front and stay there for a sustained period of time.
What a shame, then, that it faded so badly from there…
Losers
…also Peugeot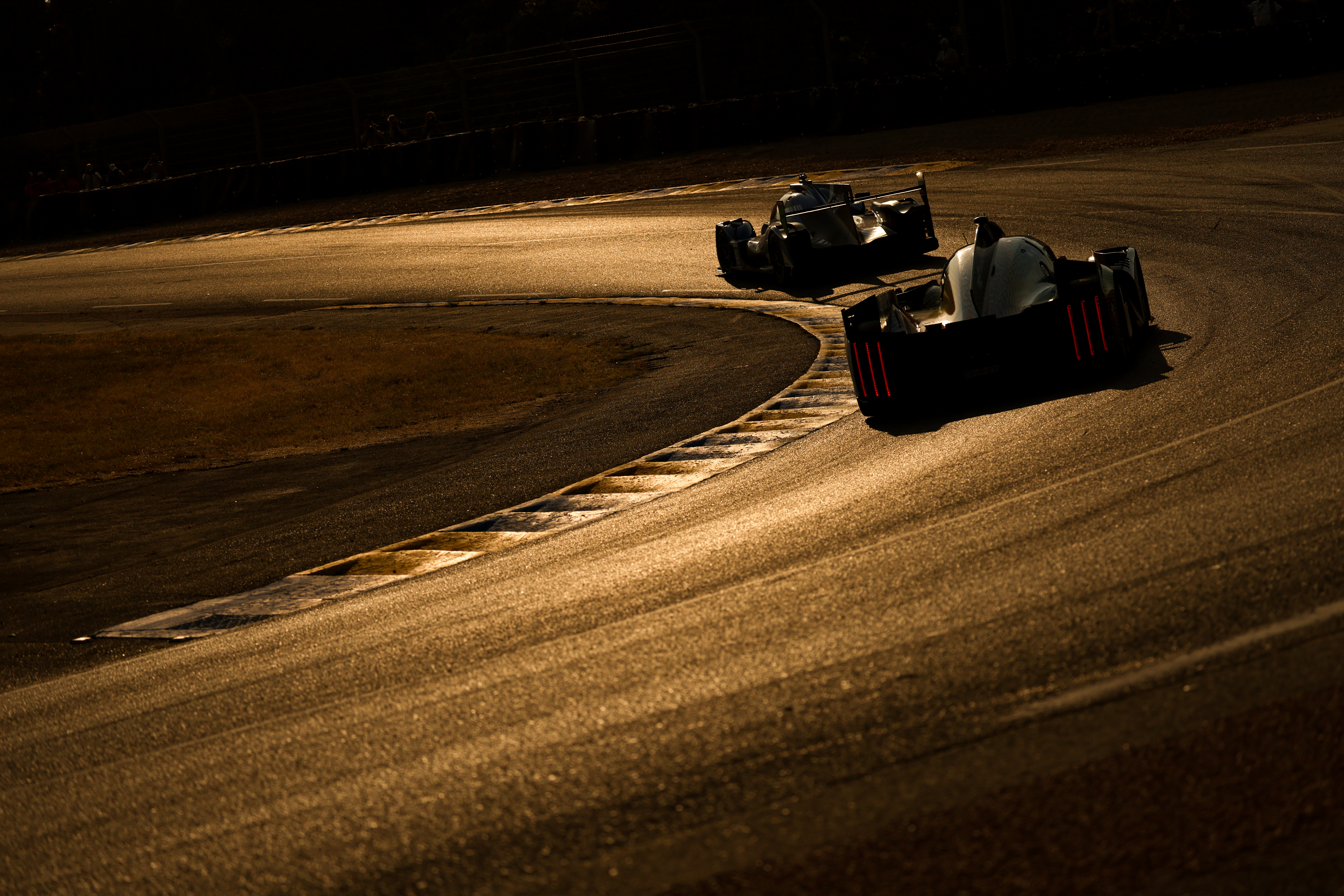 Peugeot led part of the Le Mans 24 Hours, so you might be wondering why it's (also) in the losers' section of this piece.
The obvious reason is that, having executed the first part of the race so well and got into the fight at the front, it squandered that through a combination of driver errors and poor reliability – something it insisted pre-season that it felt it had got on top of, but which has continued to be a problem in 2023.
Gustavo Menezes' crash during the night, an incident that cost the #94 car 20 minutes, seemed to be a sign of things to come. Even as late as three hours from the finish the sister #93 car – having recovered well after Jean-Eric Vergne ended up in the gravel under an early-race safety car – was still running in the top five, even after an additional delay when it had to go back into the garage for a brief fix, but hydraulic problems that delayed both cars thereafter ensured its effort ended with a whimper.
Toyota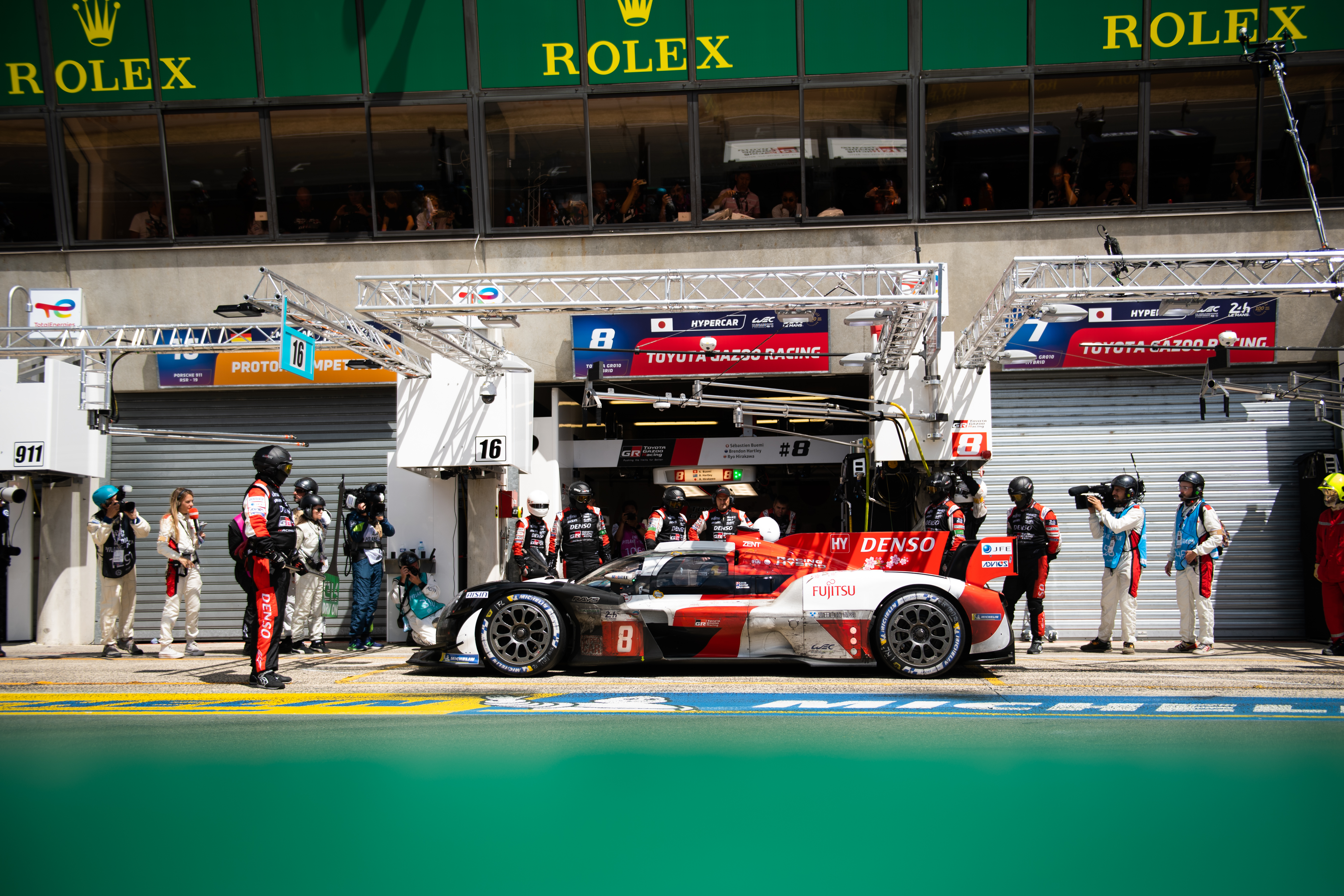 Missing out on victory with one car and having the other wrecked through little-to-no fault of its own when a fortnight earlier it would have been expected to win at a canter has to go down as a disappointment for Toyota, regardless of how much those factors that put it in that position were out of its control.
Hindsight is a wonderful thing, but Toyota's had enough experience of Le Mans heartbreak to know anything can happen – and it's undeniable that without the Hirakawa off, the delay for the #51 Ferrari at its final stop would have been enough to swing the advantage in favour of the #8 Toyota and extend its winning run.
The circumstances in which the#7 car was taken out of contention were just plain bad luck on Toyota's part – the result of questionable driving standards elsewhere – but immediately made its task harder.
That Toyota made such a fist of it having been hit the hardest by BoP changes should mean it leaves Le Mans feeling proud. But what it's likely to feel more strongly is disappointment and a sense of being hard done to.
Porsche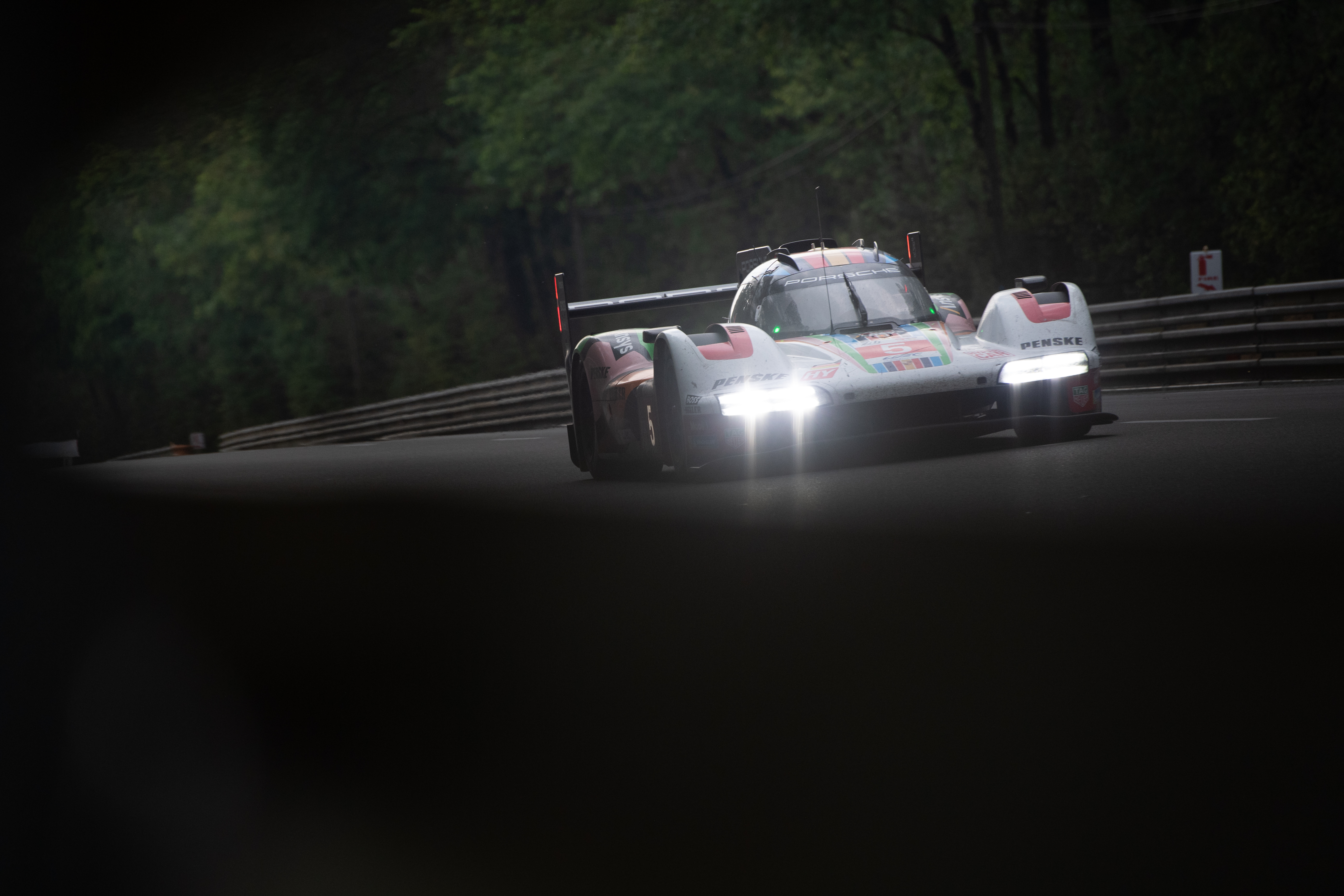 Porsche's post-race summary characterising its Le Mans 24 Hours as "difficult" seems an understatement.
"Tyre damage, technical defects and accidents" were all cited as contributing factors to lowly finishes but reliability seemed the biggest hindrance by far. Though its cars spent spells in the lead early on, its two best hopes were ultimately undone by technical issues – the additional #75 car stopping on track with a lack of fuel pressure forcing its retirement, and the #5 car that finished best of the pack losing 20 minutes during the night to cooling system repairs and later barely crawling over the line to record ninth.
Customer team Jota arguably turned the most heads with its 963, but to top off a poor Le Mans for Porsche it had two sizeable incidents: one for Ye Yifei at the Porsche Curves while leading – the car having started back in 60th! – and another for Antonio Felix da Costa in the early hours.
Glickenhaus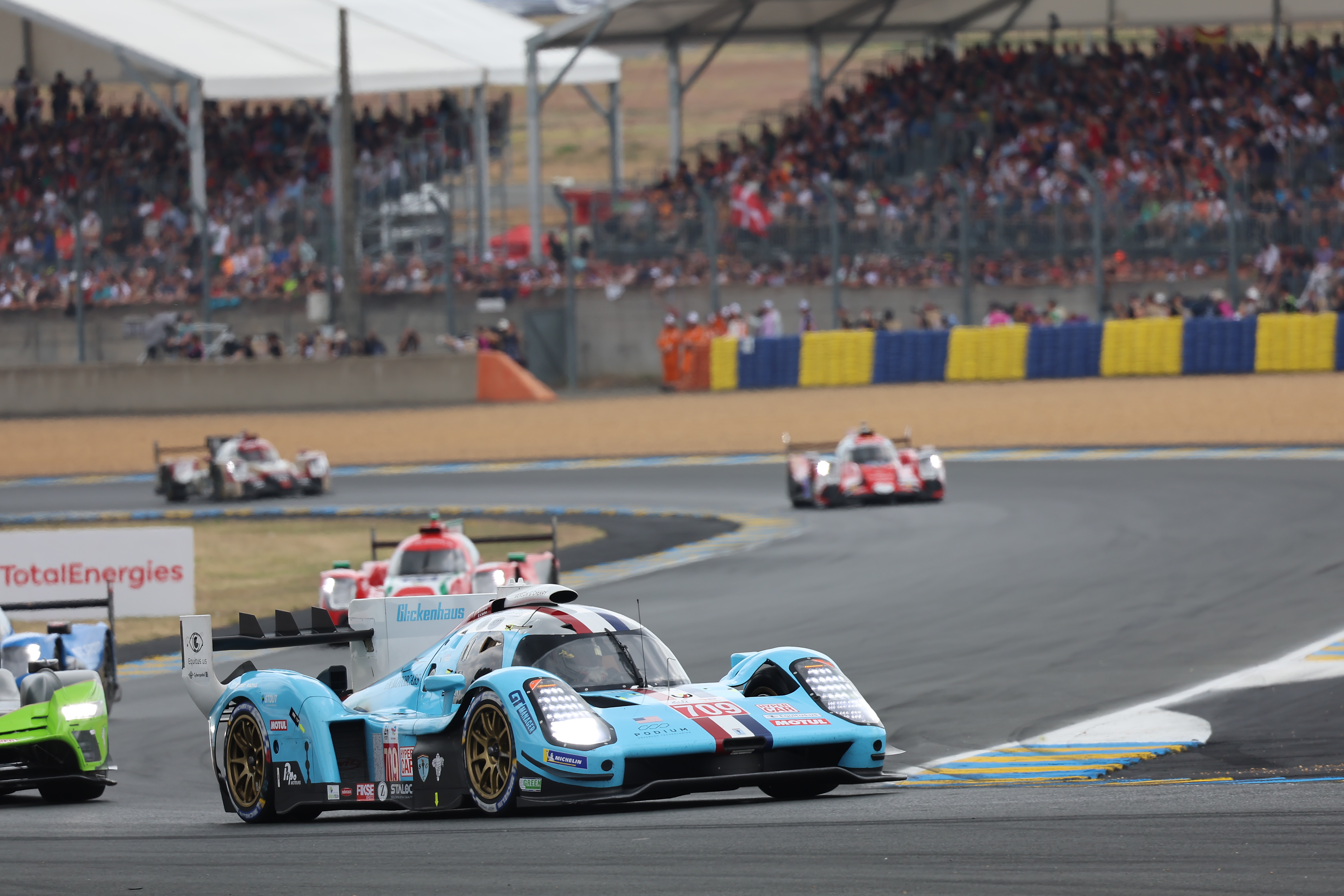 On the one hand, sixth and seventh place amongst a 16-car Hypercar field featuring plenty of manufacturer clout might seem like a solid result for Glickenhaus. After all, it appeared comfortably faster than fellow normally aspirated runner Vanwall all week – not that there was any contest to be had in the race.
But it can't be escaped that, while neither Glickenhaus car had a completely clean run, this was a far cry from the podium finish of last year or fourth-place the year before. This year the leading #708 was two laps further back than the #709 was en route to third in the 2022 edition.
And while of course the manufacturer influx for 2023 inevitably meant Glickenhaus slipped back, that increased deficit this year suggests that performance balancing was probably helping it out a fair bit more in previous years.
Vanwall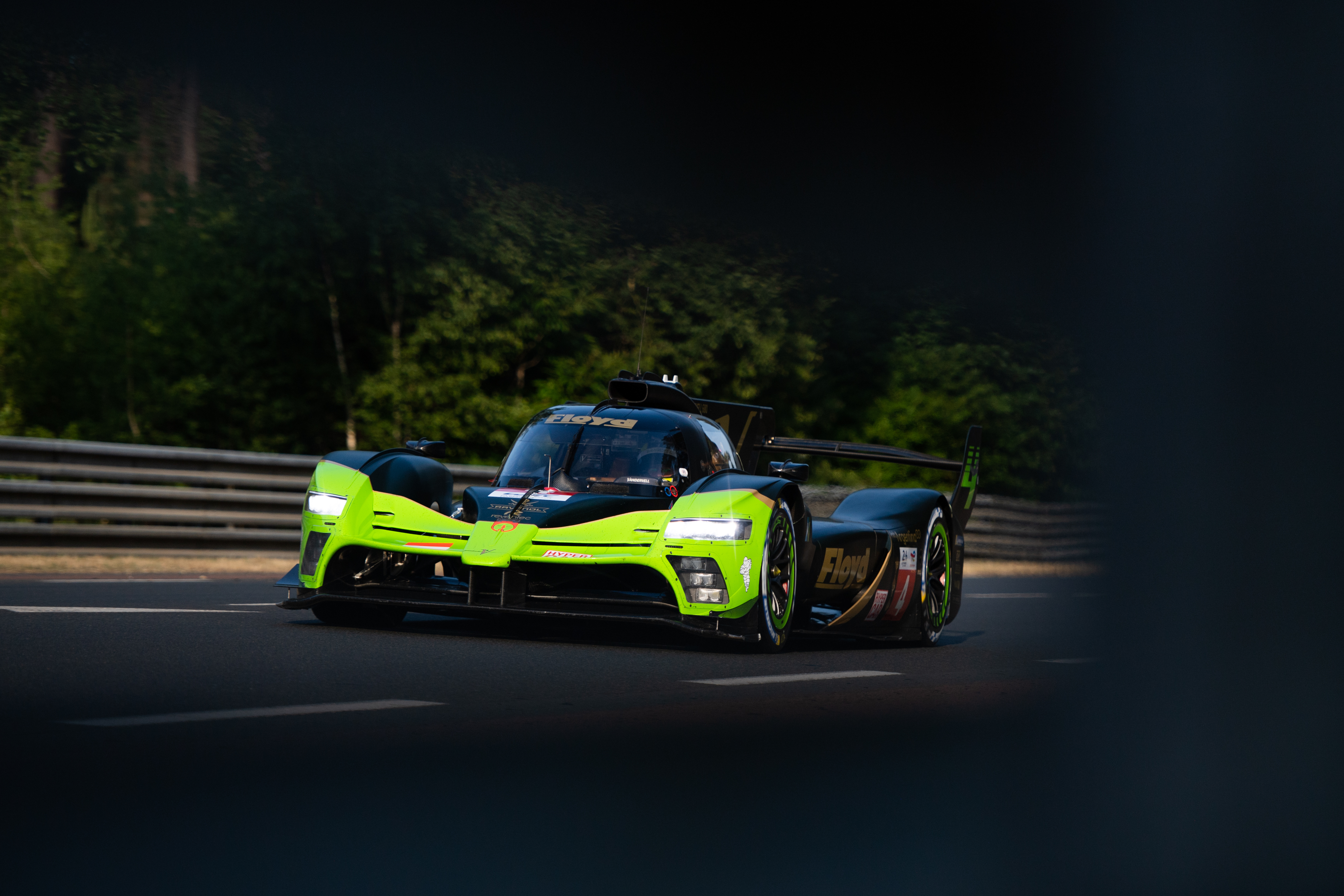 Another Le Mans, and another disastrous result for the ByKolles-run operation – which now last achieved a classified finish 14 years ago.
If there was any hope that Le Mans might prove to be a sweetener in the wake of the Vanwall/Jacques Villeneuve split, they were soon undone.
Suspension issues early on were the last thing it needed and, though the car made it through the night, clutch issues and a subsequent engine failure wrapped up a pretty wretched race.