The number three is indelibly linked to Daniel Ricciardo. It has been his number since 2014, all seven of his grand prix victories have come bearing it and he's run it 121 times – more than anyone else in world championship history.
But for fans of a certain age, the number three means something completely different: Tyrrell.
From the first year of the F1's permanent number era through to the end of 1995, the year before the system changed to reshuffle the allocations based on the previous season's constructors' championship positions, Tyrrell number three was a fixed point in the F1 landscape. This stretched from Jody Scheckter in 1974 all the way through to Ukyo Katayama 21 years later.
In fact, no constructor/number combination has been more common in world championship history than that of Tyrrell and #3 with 340 appearances on entry lists. That's even more frequent than the Tyrrell and #4 combination, which has only turned up 324 times – the second most regular.
It was during this period that #3 was part of something unique in grand prix history – a six-wheeled victory.
Scheckter's fourth and final win for Tyrrell came at Anderstorp in 1976 behind the wheel of the P34 carrying number three. Not only is number three the only to win on a six-wheeled car, it's also – along with number four – one of only two numbers to have adorned a six-wheeler in a world championship race.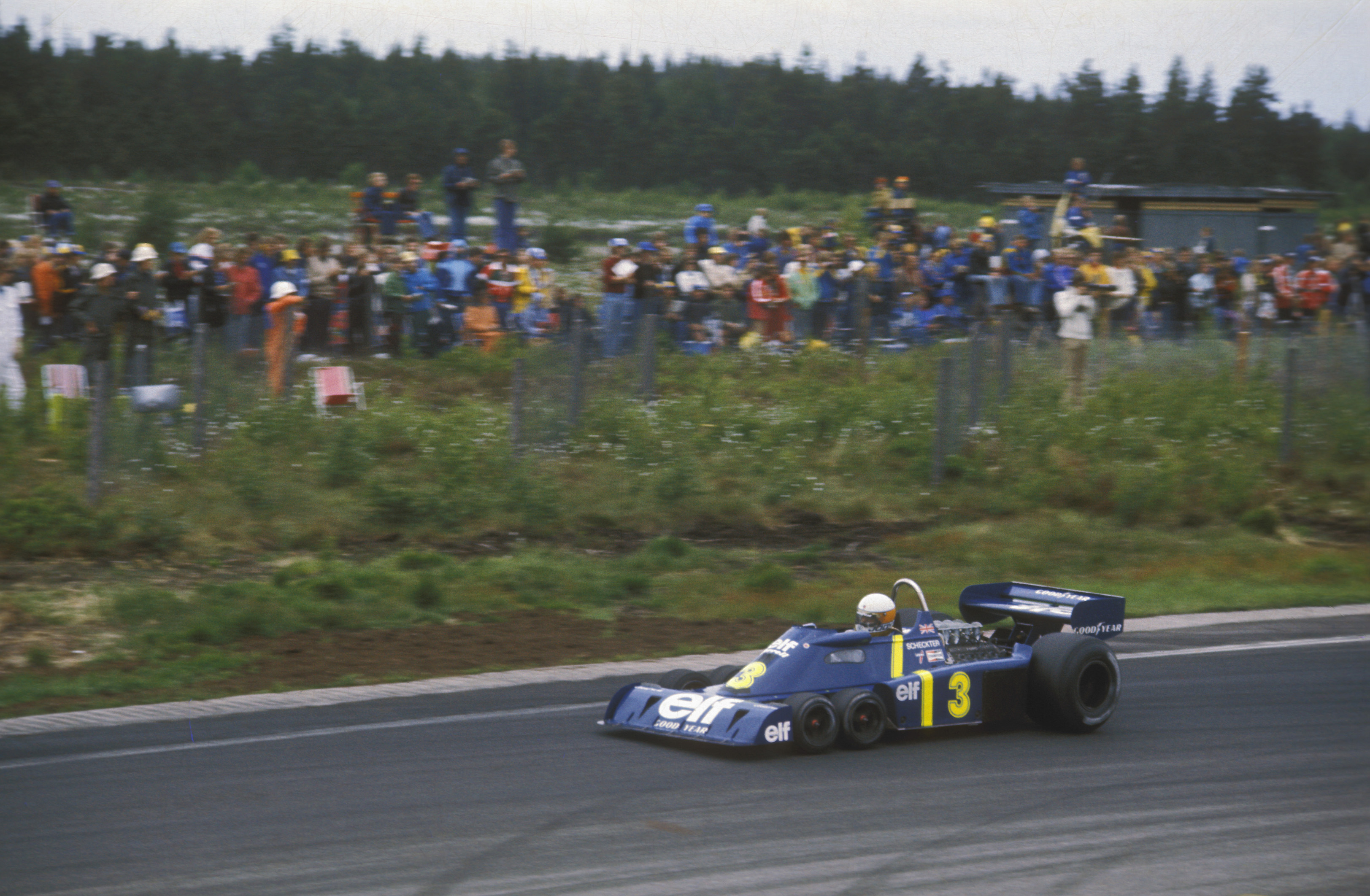 But the association between Ken Tyrrell's team and #3 actually dates back before '74.
Jackie Stewart used it three times while on his way to the 1969 world championship while driving for Tyrrell, which then ran under the Matra International banner. Stewart's Matra MS80 carried number three during his legendary battle with Lotus driver Jochen Rindt in the 1969 British Grand Prix at Silverstone, going on to take a famous victory.
He also ran it three times on his way to the 1973 world championship, winning for Tyrrell at Kyalami after starting 16th on the grid, and finishing second in Brazil. Being such a low number, it's perhaps no surprise that this was the eighth title three had a hand in during the days of scattergun numbers. In the pre-74 days, Francois Cevert and Patrick Depailler also briefly used it.
Looking further back, #3 got off to a strong start with Luigi Fagioli finishing second in the inaugural world championship race at Silverstone, but the first drivers to be crowned world champion – Giuseppe Farina, Juan Manuel Fangio and Alberto Ascari – never used it. That meant Mike Hawthorn was the first to do so, on his way to the 1958 title.
He ran it at the Nurburgring, retiring from second place behind Tony Brooks with a clutch failure shortly after team-mate Peter Collins's fatal accident. Graham Hill also ran #3 in both of his title years – with BRM in 1962 and Lotus in 1968. In fact, he used it a total of 17 times during the 1960s, winning four races including the '62 South African Grand Prix.
Jim Clark used it three times that decade, bagging pole position on all those occasions but only once making the finish – taking second at the Nurbugring in 1963 on his way to the world championship.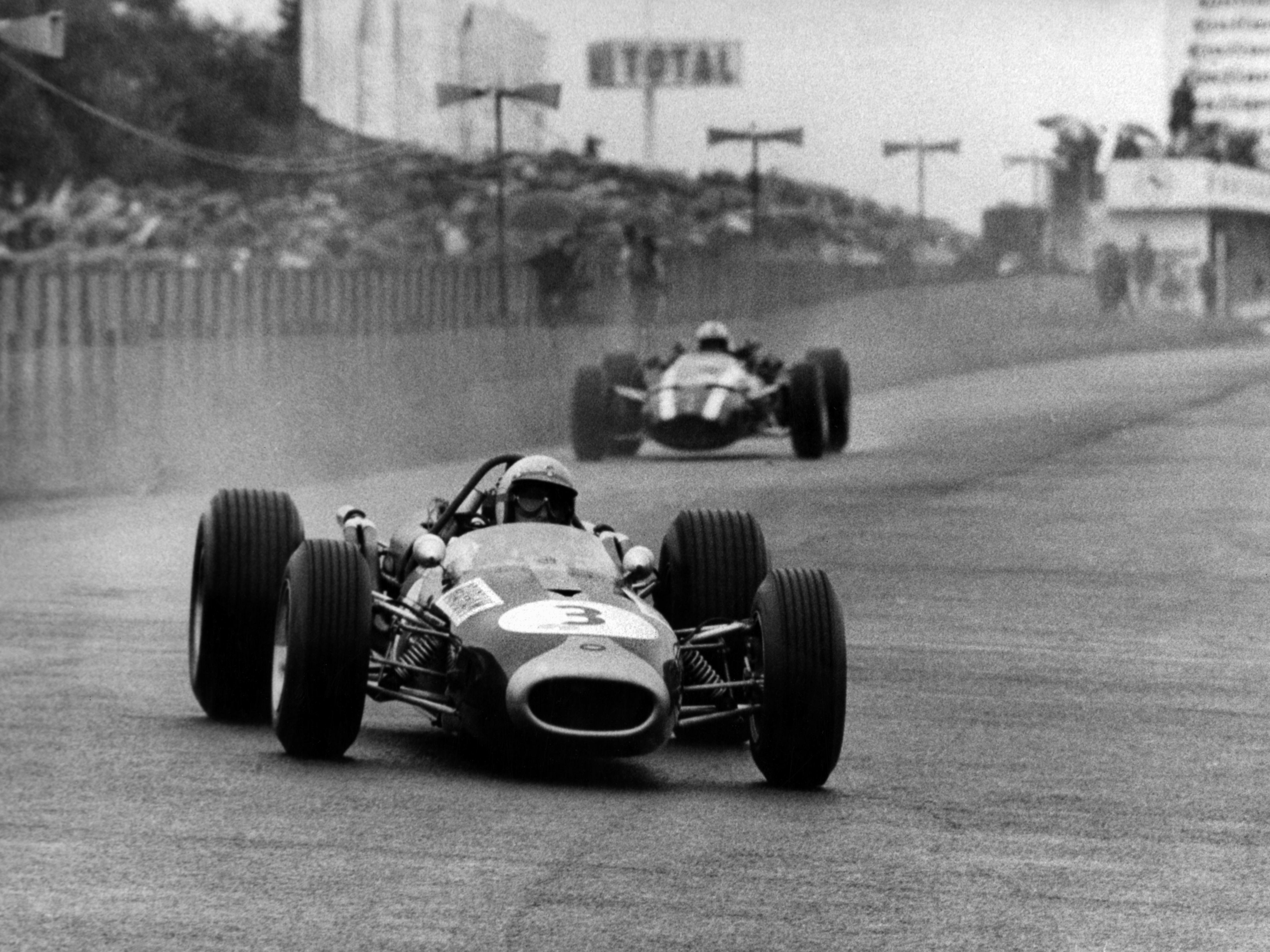 Another giant of the 1950s also raced it nine times, with Jack Brabham winning the 1966 German GP (pictured above) on his way to the title, as well as in France in the only world championship race held at Le Mans a year later.
Of course, that race was held on the less appealing Bugatti circuit configuration, rather than the epic full-length road course.
In amongst Stewart's successes with it, Jochen Rindt did run #3 twice on his way to his posthumous 1970 title. He failed to finish in Spain, but won arguably the most sensational Monaco Grand Prix of all time. This came when Brabham went off at the final corner, but only after Rindt had chased him down then harried him relentlessly.
In a quirk of fate, championship rival Jacky Ickx also won using that number in 1970 and won in the Mexico final having lost the title to Rindt by only finishing fourth in the previous race at Watkins Glen.
In total, #3, therefore, had a hand in eight world championship titles, although it was very close to being nine before tragedy intervened. Wolfgang von Trips won the 1961 Dutch Grand Prix and finished second at the Nurburgring with number three, but was killed in a crash at Monza while leading the world championship with just one race to come.
But it wasn't until Jacques Villeneuve in 1997 that it was on a title winner throughout a season. Williams had taken numbers three and four for that season after reigning world champion Damon Hill was dropped, taking the #1 with him to Arrows, with Villeneuve winning seven times on his way to the crown.
He then handed the number over to Michael Schumacher, who used it from 1998-2000 and took the 2000 crown using #3. That was the last time number three won the title, giving it a hand in 10 world championship victories over the years.
Schumacher ended up running number three 61 times, second only to Ricciardo, thanks to carrying it in 2010. That was the first year of the revived Mercedes works team, which took three and four after reigning champion Jenson Button took it to McLaren.
In total, Schumacher won 17 times carrying #3, but the fact it was usually run by the team that finished second in the constructors' championship ensures it was been a consistent winner before permanent numbers came in for 2014.
Mika Hakkinen won his final two races with it in 2001 before handing it over to David Coulthard, who triumphed with it at Monaco in 2003. Juan Pablo Montoya then racked up three wins for Williams with it before both Lewis Hamilton and Jenson Button added three and four victories respectively in 2011 and 2012.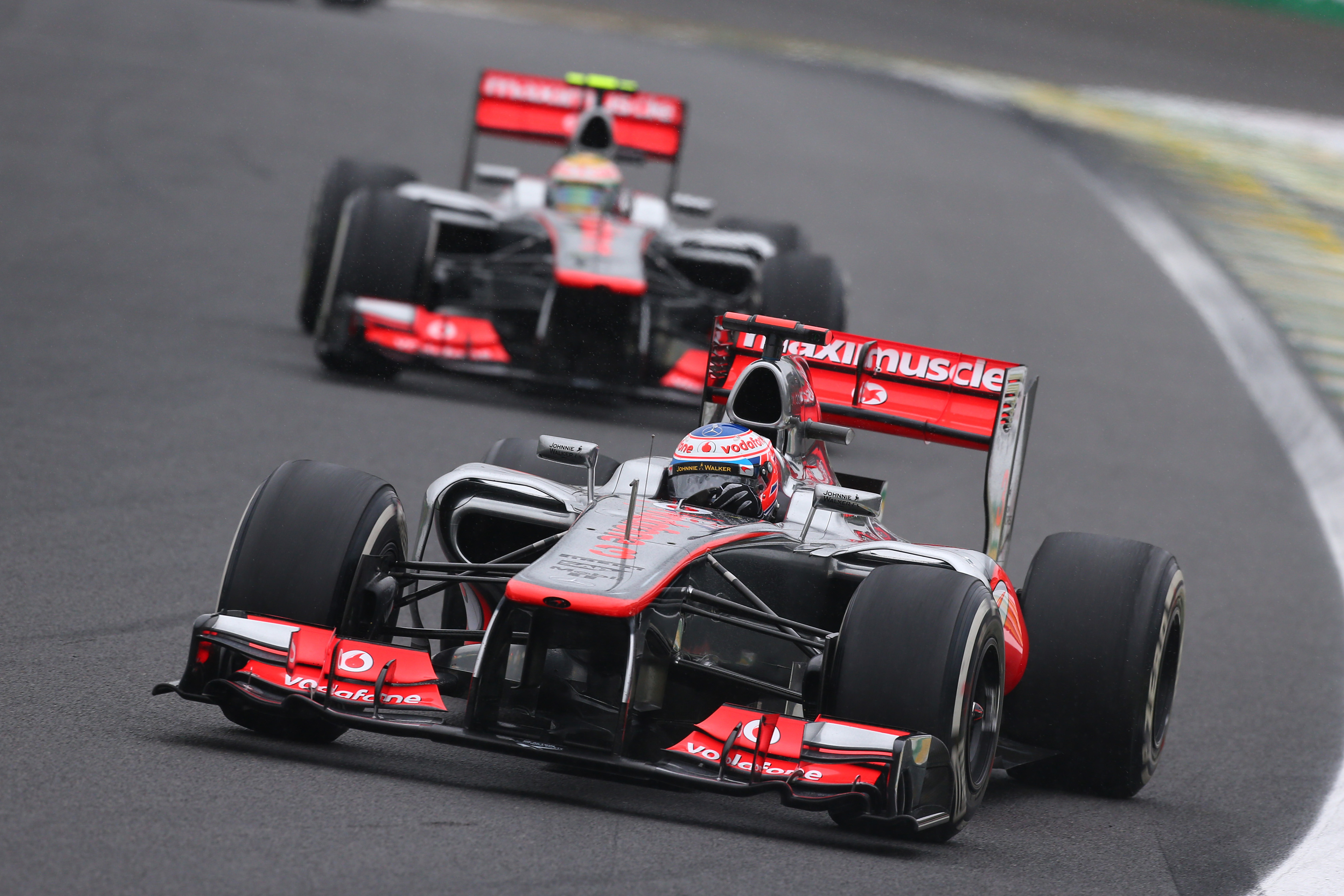 Those were Button's final three wins in F1 and he handed #3 over to Fernando Alonso, who took what might be his last two victories in 2013 when driving for Ferrari. That's perhaps not a good omen for Ricciardo, who bagged seven wins from 2014-2018 with Red Bull but has since dropped into the midfield after rolling the Renault dice.
But much of number three's history serves to plot the sad and terminal decline of Tyrrell. Aside from Scheckter's four victories, the only other glories came with Michele Alboreto's pair of victories in 1982 and '83.
The first came on the streets – or to be more accurate, car parks – of Las Vegas in the '82 seaon finale. But Alboreto's win on the genuine streets of Detroit the following year was notably for several reasons. It was the last victory in F1 for a variant of the legendary Ford DFV – the DFY – the final victory for a non-turbo car before they were outlawed for 1989 and the last for Tyrrell.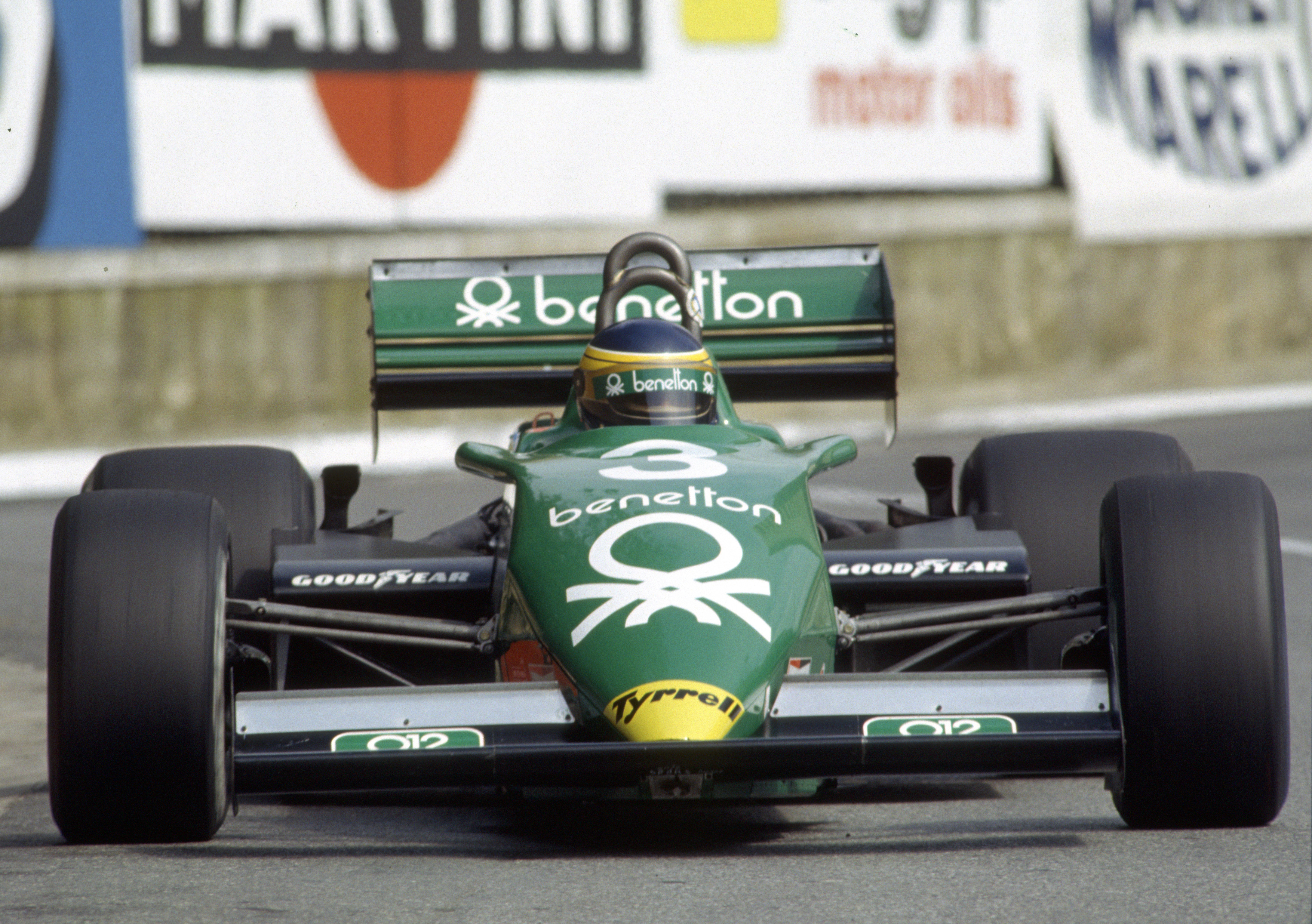 That meant #3 was on a path of a slow, steady decline for the next dozen years. During this period, three drivers shared the majority of starts for the number as they battled for results. Martin Brundle's best finish was third, Jonathan Palmer's fourth and Katayama's fifth – indicative of the team fading away before number three was thrown back to the sharp end by the new numbering system for 1996 that attached it to Jean Alesi's Benetton.
But while the story of Tyrrell and number three only produced occasional success, you can't help but visualise a bold, white number three against the blue bodywork of one of Ken's cars. And no other number has the claim to fame of winning a world championship race with anything other than four wheels.