The FIA's move to quadruple the maximum fine that Formula 1 stewards can dish out to €1million is yet another ill-handled communication misstep.
The governing body has already been on the receiving end of scorn for citing Lewis Hamilton's "role model" status when it announced it was reopening the investigation into him crossing the track after his opening lap Qatar Grand Prix clash, despite the stewards already reprimanding and fining him.
Hamilton accepted he wasn't being singled out by the FIA but criticised the "poor communication" and joked "probably need to speak to their PR agent to do a better job".
The FIA was back under fire shortly after that with the news of the fine increase being agreed during the World Motor Sport Council meeting in Geneva, something that was a surprise to both drivers and teams in the United States Grand Prix paddock.
Grand Prix Drivers' Association (GPDA) director George Russell called it "obscene and ridiculous" as he and others expressed confusion at where the money would be going and how a €1million fine could be warranted.
Team bosses, when asked about it in the Friday press conference, shared those sentiments.
"I think there needs to be some deterrent for grave infringements of the regulations but none of that was on the radar of anyone that it would be coming," Mercedes boss Toto Wolff said.
"A million? We need a reality check with real life, whether that is an adequate fine or not. I don't think we've ever fined a driver $250,000.
"So raising the ceiling is something that one needs to understand where it comes from.
"I don't think we want to portray Formula 1 now in a world where it's tough enough to give drivers fines of a million.
"I think half of the grid wouldn't be able to pay them and I don't think it's adequate considering…. I don't think we should be playing around with those numbers that seem very surreal for people that are watching us."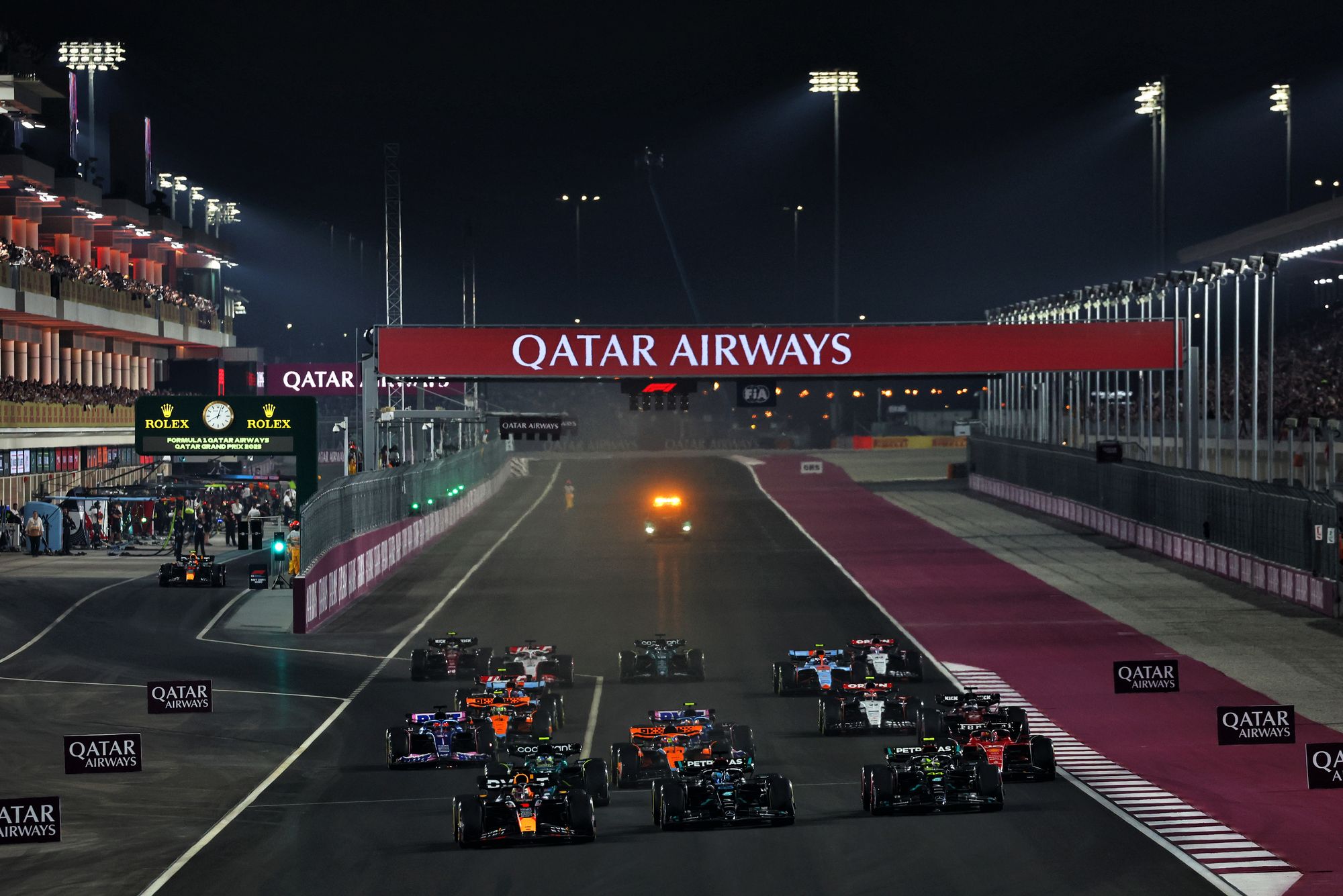 ---
Edd Straw's verdict
What's striking about the raising of the ceiling for fines is not that it's happened, but that both teams and drivers were unaware of it before it happened. That's fuelled the strong reactions.
The FIA is F1's regulator so it's entitled to take such action. Given the pattern of fines historically, there's no reason to expect there will suddenly be gargantuan penalties being flung around, but failing to pave the way by explaining that to competitors before the fact was a misstep.
The same could be said of the communication about the FIA revisiting Hamilton's crossing-the-track offence in Qatar, which is tackling a legitimate safety concern, but gave the impression it was focusing on the driver over the offence.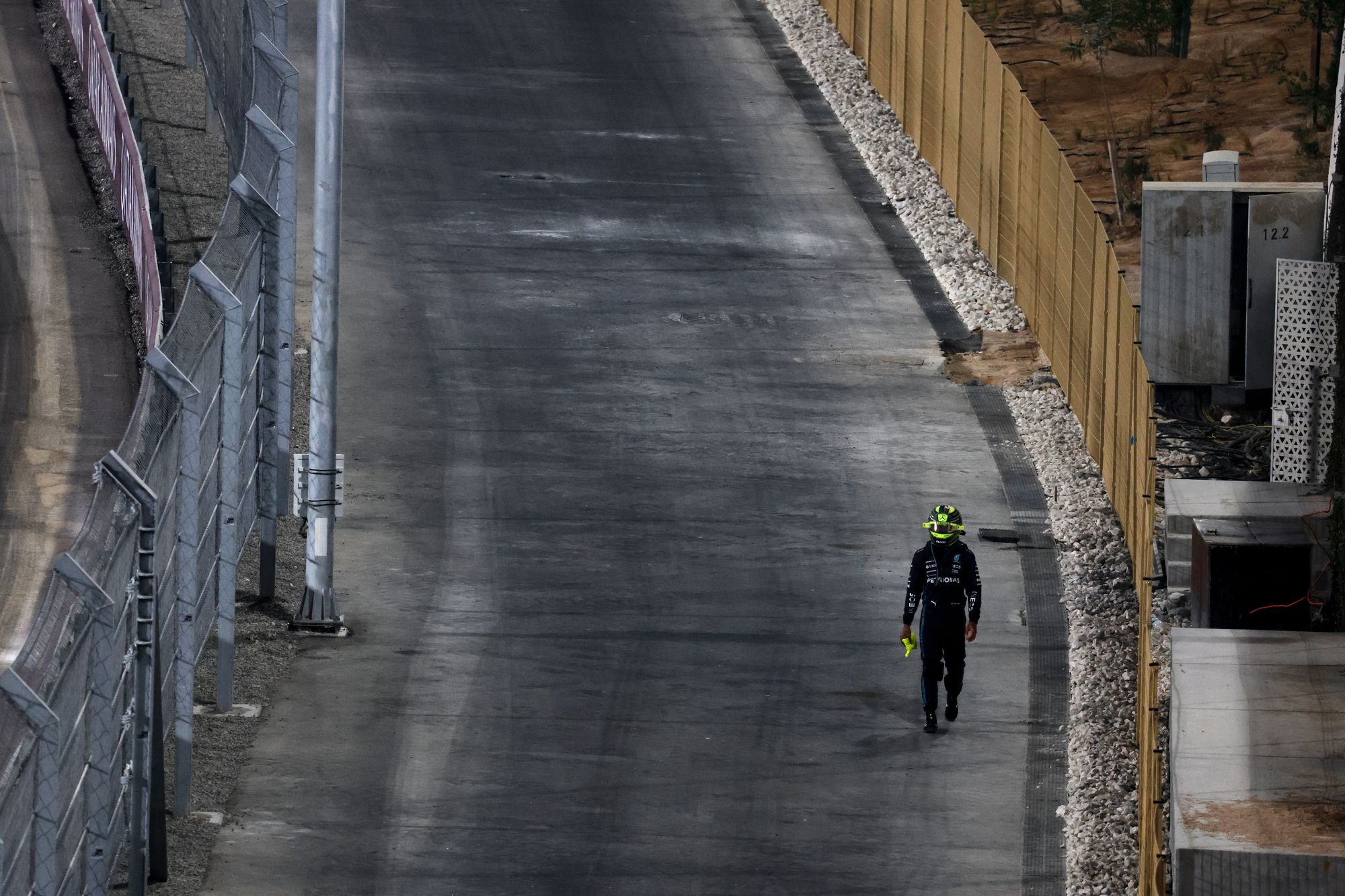 There should be some means for the stewards to hit teams with big fines for egregious offences and competitors will as a rule inevitably be against the maximum going up just in case. But at least laying out the rationale and perhaps explaining the circumstances whereby stewards might reach for a massive fine could have avoided some of the controversy.
That could also have allowed any arguments or objections to happen behind the scenes.
There might still have been public objections, but nobody likes being blindsided by moves like this and it inevitably leads to questioning of motives. And given the FIA is a non-profit that is investing the cash it gets in into the development of motorsport at all levels and is also investing heavily in safety research, that's counterproductive.
F1's governance is a joint effort between the regulator (FIA), the commercial-rights holder (Liberty Media) and the teams.
This is a minor breakdown in communications over a change that, most likely, won't have a big impact and exemplifies the fact those three groups are not working together in lockstep.
But it's symptomatic of a wider tension that is rearing its head with increasing regularity.
---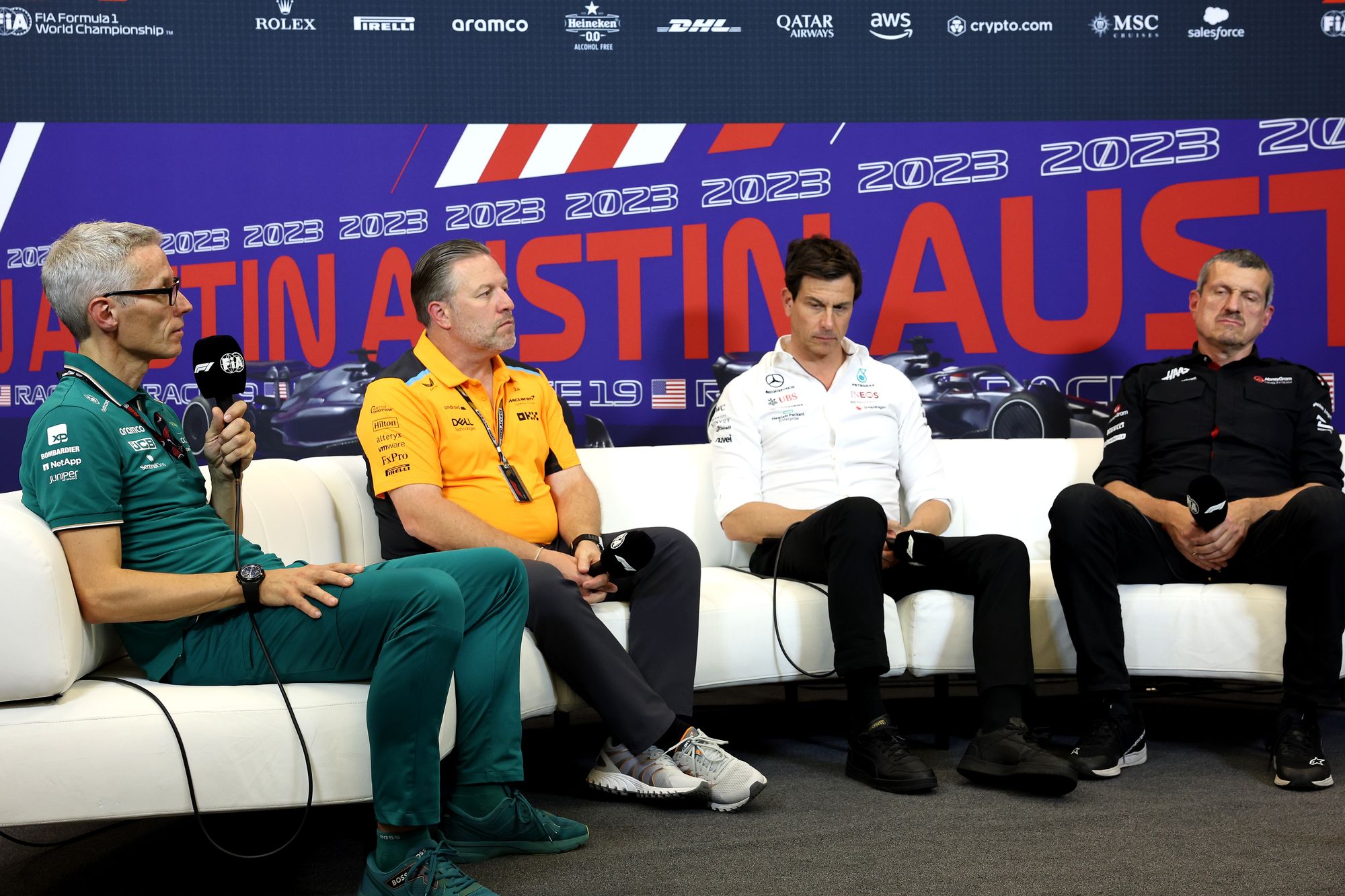 Haas team boss Guenther Steiner suggested that the drivers should be involved in where the fine goes.
There's a precedent for that as Hamilton helped FIA president Ben Sulayem decide where to donate his €50,000 fine for missing the 2021 FIA post-season gala in the wake of his crushing and controversial title loss.
"There are drivers that make a lot of money out there. I know that, but obviously, it's earned, it's not given for free," Steiner said.
"So if you do something you shouldn't be doing there is a limit to what you should fine somebody. It needs to be realistic and also I think a few drivers brought it up: where is the money going?
"In a lot of sports it goes to charities which if I had a say in it, a vote in it, I would say if somebody has to pay these high fines, he should be involved in saying where it should be going, to a charity which he likes or something like this.
"I didn't really understand why we need this high level of fines. In the end the best just try to stay out of it and not get one."
McLaren F1 team boss Zak Brown said you'd have to "do something pretty grave" to earn the €1million fine and hoped that it would be "business as usual" if drivers and teams can avoid doing something like that.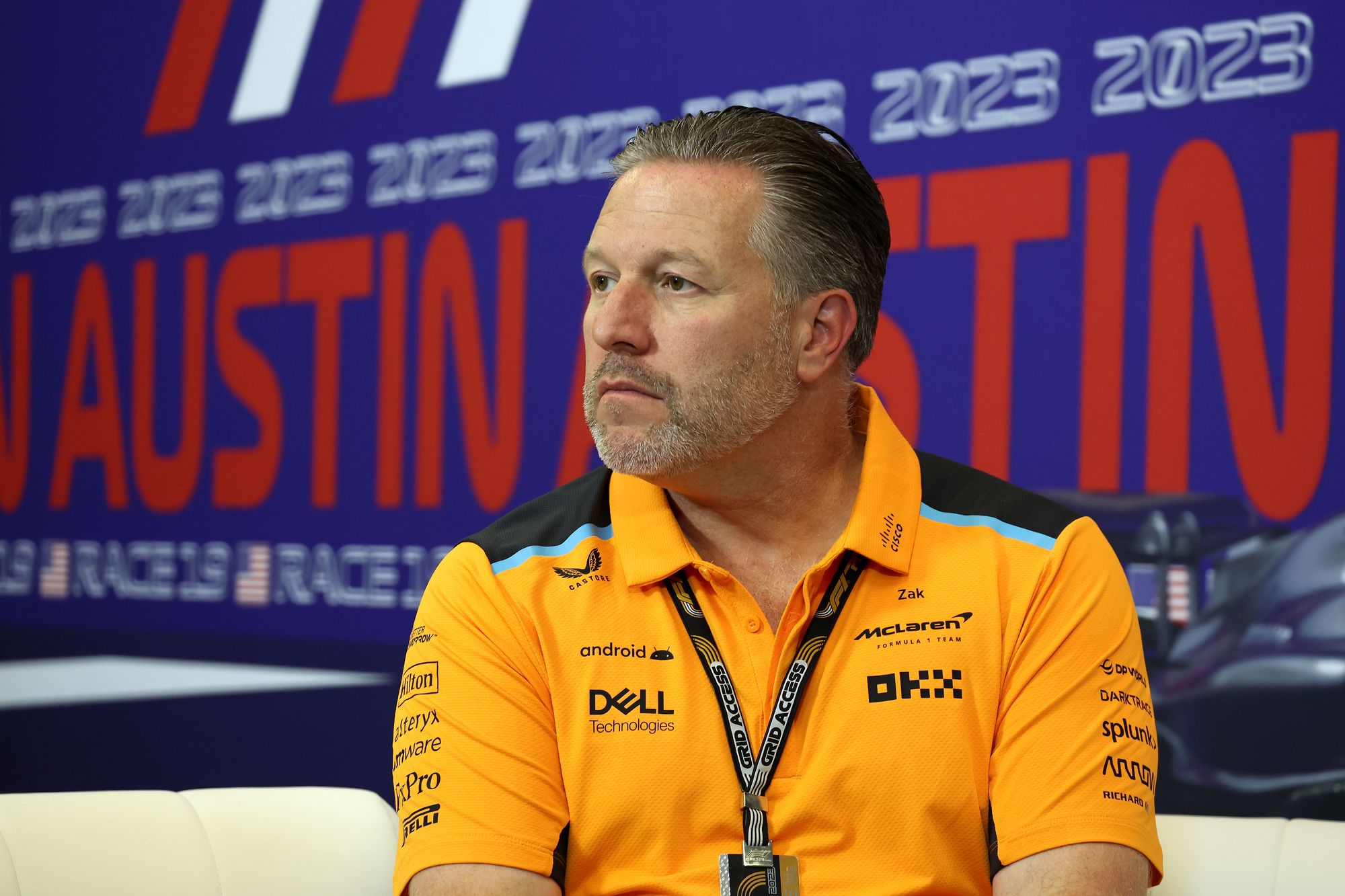 ---
Jack Benyon's verdict
This fine really appears tone deaf as a whole.
The wider implications of it might not have been as considered as they should be but, in the midst of rising costs and inflation throughout the world, the legacy of a global pandemic, stressed supply chains, wars and political turmoil, fining a driver €1million looks ridiculous.
It makes it seem like many of the drivers are earning a lot more than they really are, as Russell's story on Thursday about his loss-making first year at Williams suggests.
The €1million fine issue is a silly story that didn't need to happen in the first place, and it surely drives a wedge between the fans at home, their day-to-day life struggles and the sports stars apparently so wealthy they're able to throw away that much money on a fine.
As Wolff points out, drivers don't actually even get fined a quarter of that amount in practice, so why raise the ceiling? Especially without proper explanation.
---
Aston Martin boss Mike Krack echoed Wolff's sentiments and urged the FIA and F1 to "keep its feet on the ground" when producing such big numbers.
"We have spectators here that are buying tickets already for quite high prices and throwing numbers around like we do currently, I think we need to come back a little bit more to reality," Krack said.
"I was caught out as well when I read it and the most important is you are not getting caught."