That Sergio Perez is a street circuit maestro is conventional wisdom in Formula 1, meaning he'll be expected to be a threat to Red Bull team-mate Max Verstappen in this weekend's Saudi Arabian Grand Prix.
But is that perception correct and, if so, why is he so strong on such circuits?
As Perez is now in his 13th season in F1 since making his debut for Sauber in 2011, that offers a healthy sample set of 40 race weekends on what we're classing as street tracks. This is considering tracks with walls in close proximity and includes Monaco, Valencia, Singapore, Sochi, Baku, Miami and Jeddah. You could make a case for also including Montreal and Melbourne, but these are considered as semi-permanent tracks that have very different characteristics.
The numbers certainly back up the argument that Perez is more accomplished on street tracks than on conventional circuits. Three of his four wins, his one pole position and 30% of his podium finishes have come on street tracks, despite such circuits making up just under 17% of his F1 career.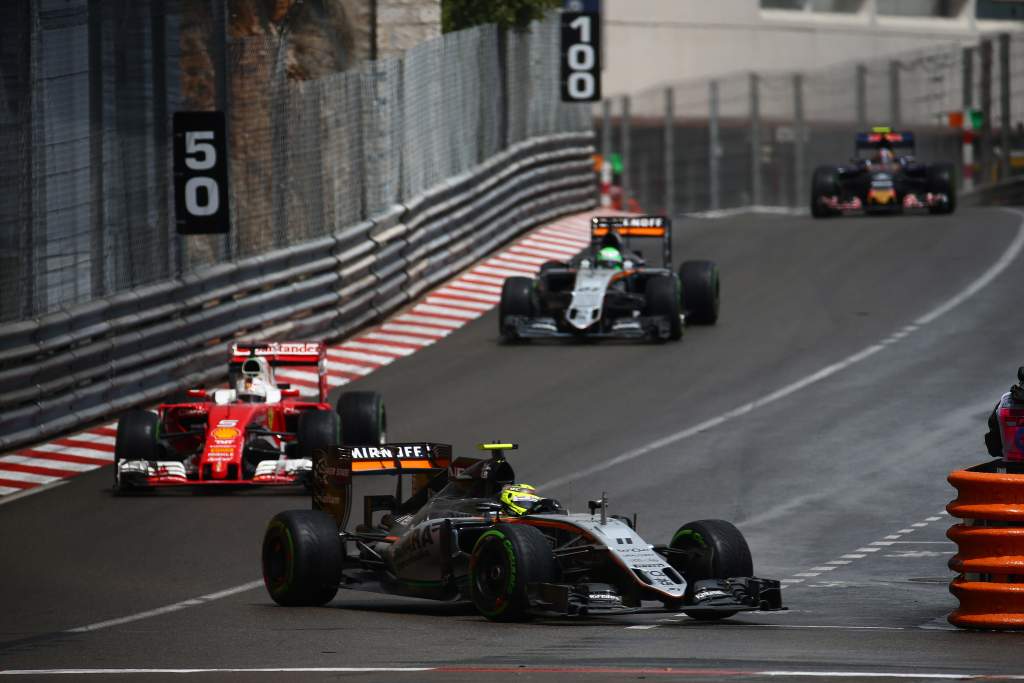 In terms of qualifying, the head-to-head comparison suggests Perez does do better at street tracks. He's outqualified his team-mate 23 times out of 40 on street tracks (this includes Monaco 2011, where he didn't race after crashing in Q3 but had already by then beaten Sauber team-mate Kamui Kobayashi, who was eliminated in Q2). That 57.5%% success rate is higher than the 46% rate across his F1 career.
In terms of race finishing position, Perez has beaten his team-mate on street circuits when both have been classified finishers 16 times out of 28. That's a 57% rate, compared to 43% across his whole F1 career.
Perez's record even stacks up well against Max Verstappen on street tracks. They have been paired at nine such circuits so far and Perez has marginally the better qualifying record, having been ahead in qualifying five times out of nine. He's only outqualified Verstappen just once on conventional circuits, at Imola in 2021.
There are caveats to attach to that. In Singapore last year, Verstappen was on a lap that would have demolished Perez's time but had to abort to the pits because he didn't have enough fuel on board to complete the lap and provide the requisite sample.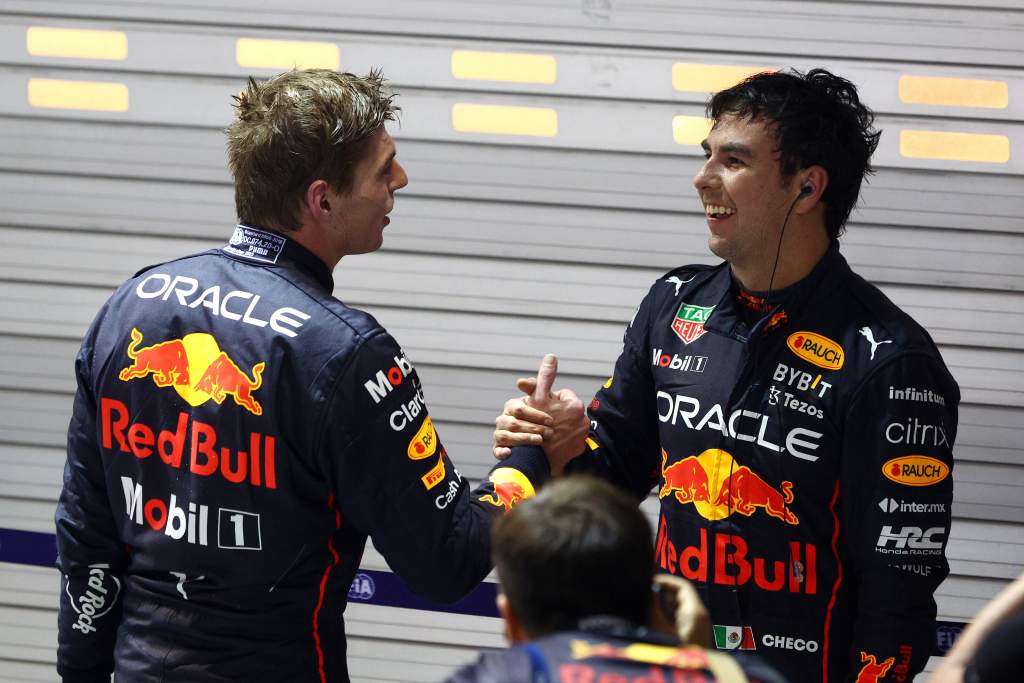 At Sochi in 2021, Verstappen had a grid penalty so didn't seriously participate in qualifying, while in last year Monaco Perez controversially crashed at Portier on his final Q3 lap while Verstappen was on course to outpace him.
But there were occasions such as Baku and, famously, Jeddah where Perez was genuinely quicker over a qualifying lap and was duly rewarded with pole. Perez was also in a position to win last year's Saudi race but for being the first of the leaders to make a pitstop and the safety car being deployed straight afterwards, which led to him dropping to fourth.
Of the five occasions Perez has been classified ahead of Verstappen in a race, three of those have been on street tracks – Baku last year (although this is only because Verstappen's tyre failure happened close enough to the end of the race for him still to be classified) and Monaco and Singapore in 2022.
It would be stretching a point to say Perez is better than Verstappen on street tracks, but this and Perez's overall career record does show an aptitude for such tracks that makes him a more potent force on them. He even has a Monaco victory on his CV in GP2, while his F1 career record proves he outperforms his career averages on street tracks. So why is he so effective on such circuits?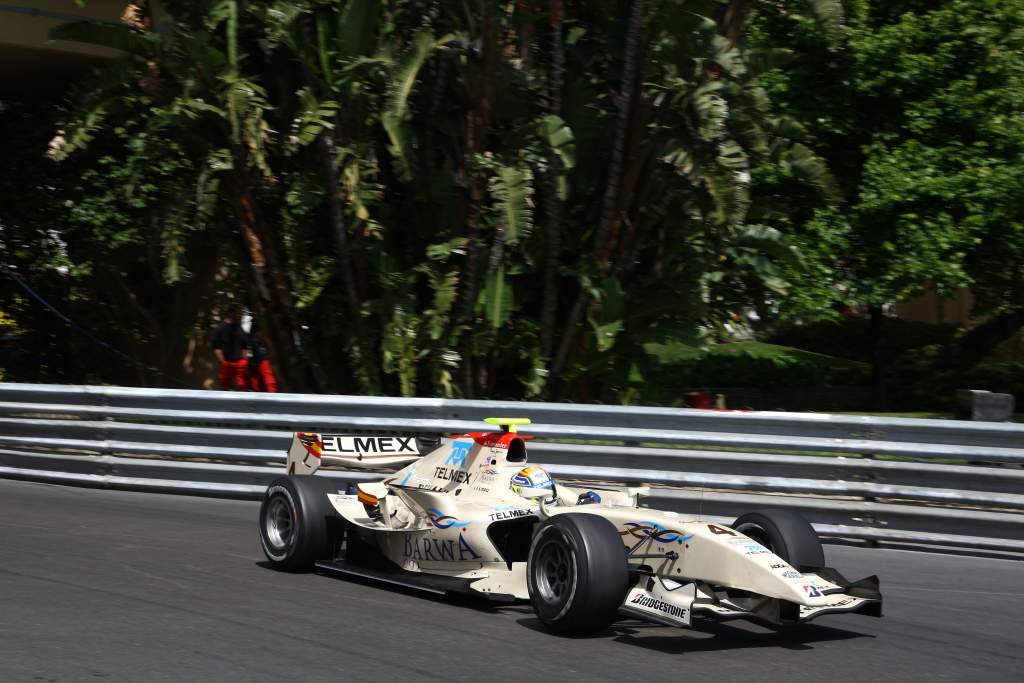 Perez has spoken in the past about street tracks being ones where the driver can make a difference. Generally, they are circuits dominated by slow-speed corners (the exception being Jeddah) with walls in close proximity that punish imprecision. Perez has several qualities that make him particularly adept at them.
As was discussed extensively last year, he's a driver who is more comfortable with a car that tends a little more towards understeer whereas Verstappen thrives with a more pointy car that is potentially quicker but requires great precision on rotation. This is often characterised as the team favouring Verstappen's style, but reflects the fact this approach is quicker.
But a less pointy car, one that's a little more stable, can be favourable for slower circuits where absolute precision is required and a driver who is slightly more conservative on entry, but is able to get on the power as early as possible, can prosper. Perez is particularly adept at sensing and controlling rear tyre slip on the throttle, which allows him to do this and also avoid the kind of tail-out moments that might lead to a kiss of the wall.
None of this makes him fundamentally faster than Verstappen on such tracks, as was shown last year. It was only really in Jeddah where Perez produced a superb qualifying lap that he had a clear advantage, as even in Baku he was significantly slower in the race. But it does hint at why Perez is more comfortable. And while there are stronger candidates to be considered F1's best active street circuit racer, he's certainly a formidable performer on such tracks.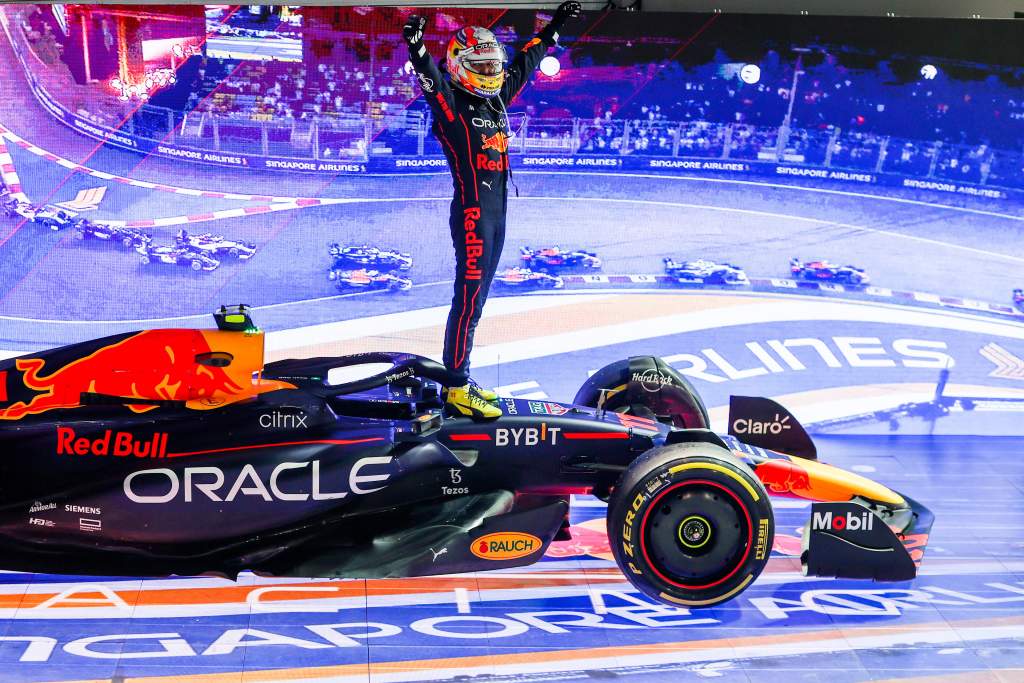 Confidence plays a big part in street-circuit pace and it's also clear that Perez thrives in such conditions. Certainly, the memory of his Jeddah pace last year – and the frustration of being denied a potential victory by the timing of the safety car – along with his Singapore victory last September, means he can head into this weekend with optimism.
But with the Red Bull having evolved significantly since Jeddah last year, even a driver who is at their best on street tracks will face a tough task to outpace Verstappen in qualifying in Saudi Arabia again.