With one point from five Formula 1 grands prix in a season where it's regularly been running in the top 10, it may feel like Williams is underachieving this year.
After all, it's last in the constructors' championship behind an AlphaTauri team that it's looked faster than during 2023's opening rounds.
And there was the clear missed opportunity of Alex Albon crashing out of sixth place at the Australian Grand Prix – an underachievement that is the single-biggest reason why Williams is at the foot of the points table.
But otherwise Williams and its lead driver Albon – Logan Sargeant's rookie season continues to be a harsh learning curve of wasted potential thus far – have proved to be an effective unit in a congested midfield.
Albon drove from 15th to 10th to secure a point in the Bahrain season-opener and earned Williams' best dry-qualifying result for two years in Melbourne, where he was eighth and the FW45 was slower only than the Red Bull, Mercedes, Aston Martin and Ferrari.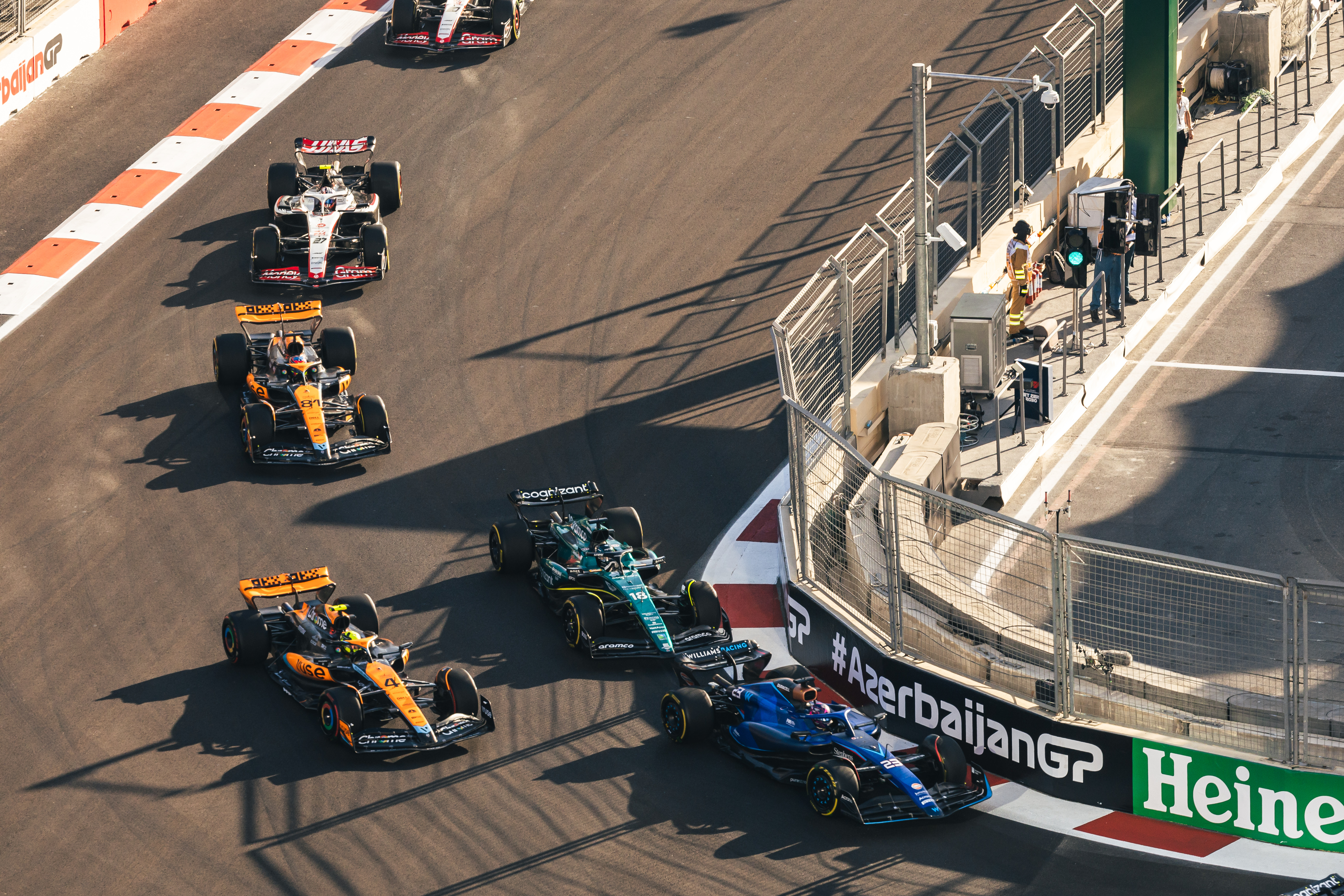 It all went wrong in the race, but then in Baku Albon was faster than the Aston Martins in sprint qualifying before the natural pecking order resumed in the race and he narrowly missed out on a point in ninth place.
Albon picked up damage on the opening lap of the grand prix and ultimately finished five seconds adrift of a point, while Williams appeared at its least competitive this season in Miami but Albon still qualified 11th and finished 14th in a race with no retirements.
"We finished just 10 seconds away from a point but we had no DNFs, no safety cars, no VSCs, no rain," Williams team boss James Vowles said after the race.
"And we know at the moment we're on the cusp of finishing in the points but we need some circumstances at times to fall our way.
"We need to perform better than this level but it's just not going to happen overnight or through wishful thinking.
"We have hard work in place on next year's car and we still have more performance updates to come this season.
"Coming here we knew this circuit is not going to be one that necessarily suits us. There are more coming up on the calendar [that will suit us more] but until then we need to make sure we keep everything tidy, deliver what we can with the car and keep learning and moving forward as an organisation."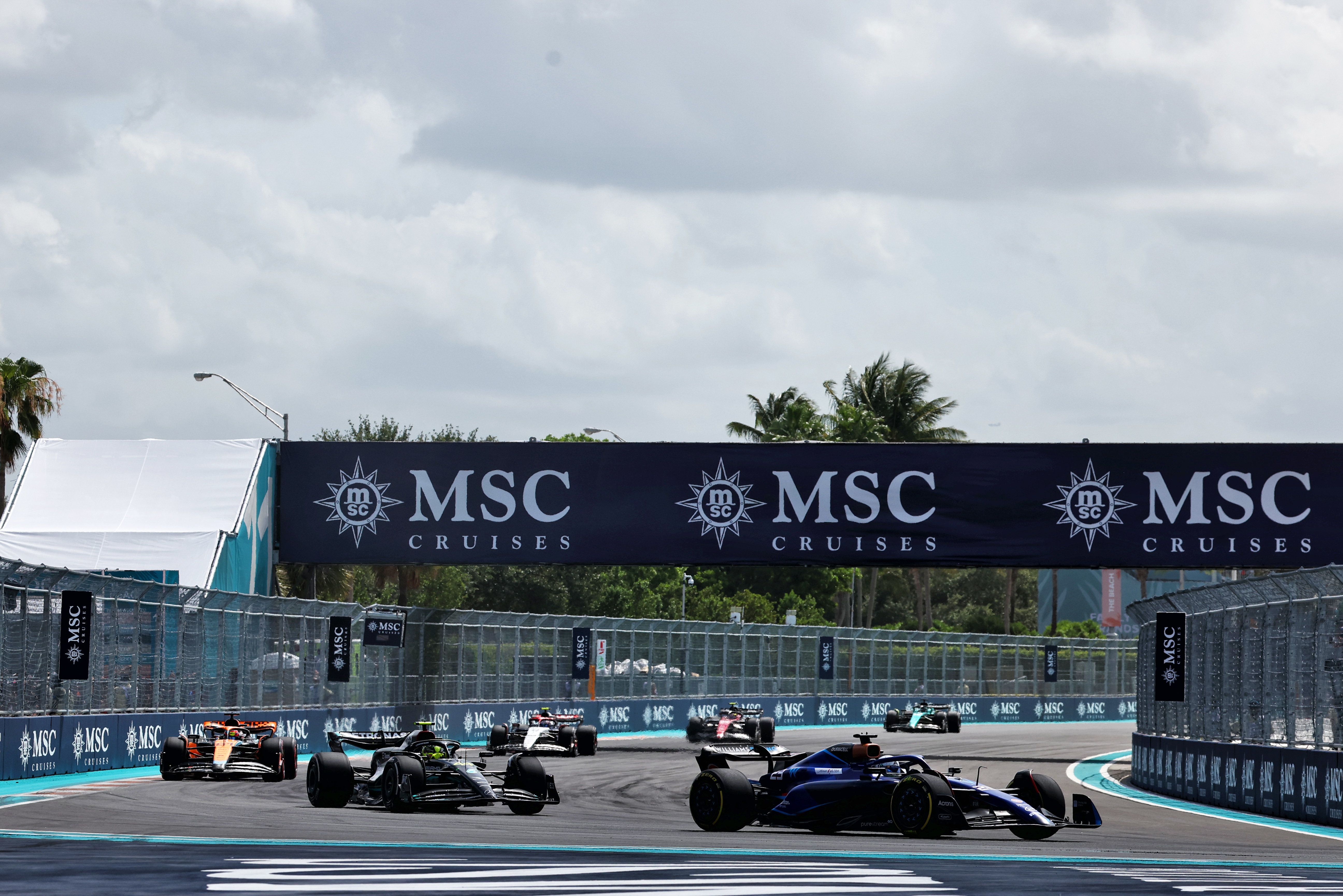 Albon believes the coming tracks won't suit Williams and it will need those upgrades to ensure it doesn't get left behind.
"We went into it [the Miami race] thinking we were the ninth-quickest car and today we probably were," Albon said.
"We were managing the front and rear tyres but I didn't really have grip, so was sliding around.
"The tracks coming up don't tend to suit our car and there's a few upgrades coming from other teams, so we just need to get on top of it so they don't pull away from us.
"There are some positives to take from the weekend but races like today expose us a little bit and show where we really are."
Combating the true pace of the car over a single lap is far easier and that's something Albon felt the team has done really well during his second year with Williams.
"We're in a position now where, personally speaking, I'm in my second year, I know exactly what I need in the car, I know all the limits of the car, and I feel like I'm driving well," Albon said, when asked by The Race whether he felt he and the team were no longer overachieving given the frequency of their qualifying peaks.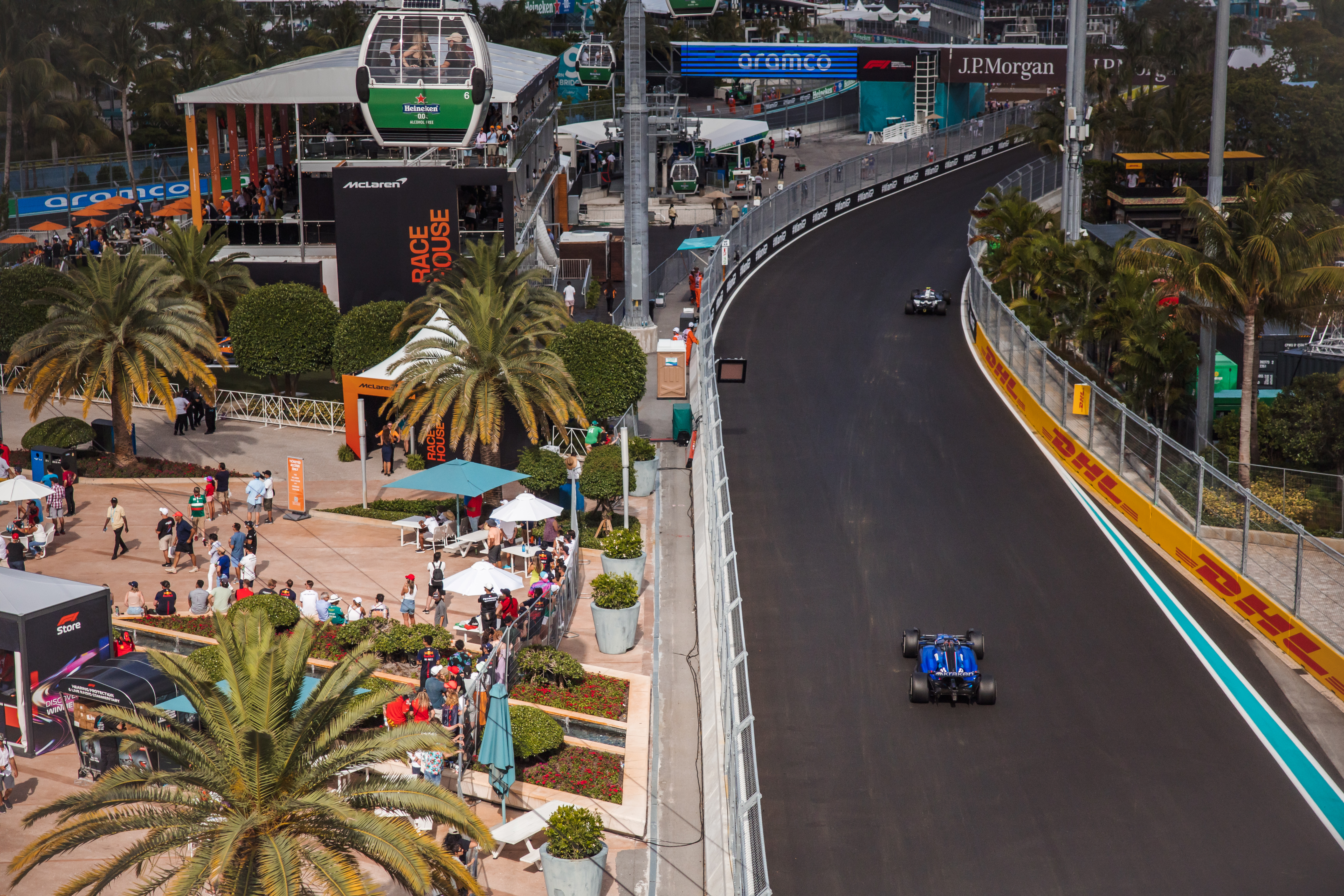 "With the team as well, we are putting ourselves constantly in good positions, always doing the right strategies in qualifying and staying away from all the issues that everyone keeps facing in qualifying.
"We have clean runs and I'm always semi-happy with my laps and we are in a good place.
"Qualifying with new tyres hides limitations in the car when you have a little bit more grip – the fronts are working a little bit better in low-speed, the rears are working a little bit better in high-speed.
"In the races, we are falling back a little bit. But it's close, and that's the thing. What I would say is there's two tenths where the car can overperform and underperform, and that two tenths is what puts you into Q2 on the brink of Q3, or last.
"Compare it to last year where we do a really good job [and] we barely scrape through to Q2 because there was always that half-second gap to chase, this year it's like every team is basically maximising or not maximising and that's where I feel like we've maximised most races this year."
F1 supertimes – calculated by taking the fastest time by a given car on a grand prix weekend – can be a solid measure of the pecking order but they also hint at which drivers and teams are getting the most out of their package.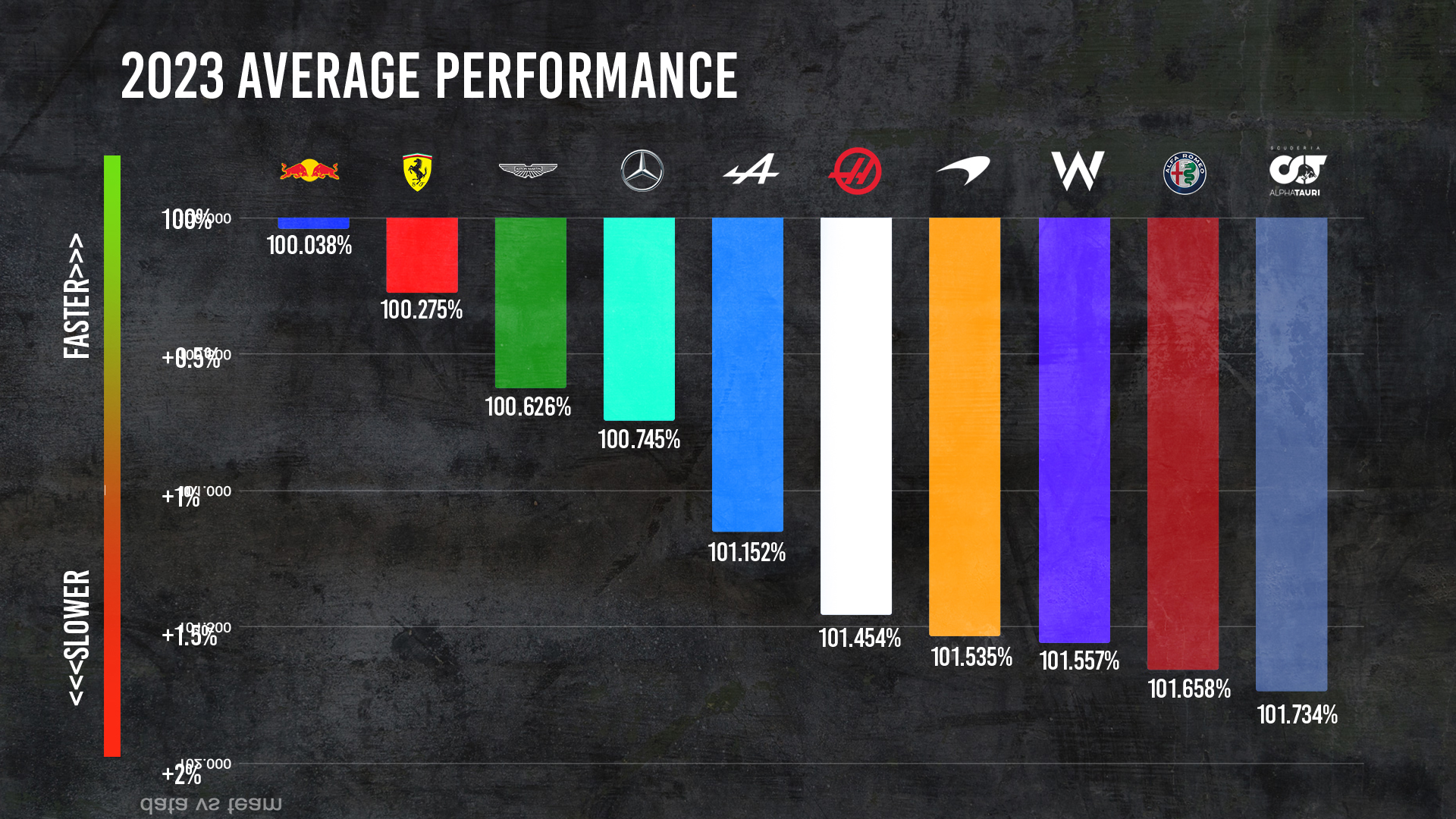 Williams is eighth in those supertimes ahead of Alfa Romeo and AlphaTauri and right behind McLaren – helped by some stellar one-lap execution by Albon at the likes of Melbourne and Miami.
Unfortunately for Williams, as Albon pointed out, he can't defy gravity in the races and it's sometimes inevitable that he slips back from his overachieving qualifying results.
It's currently relying on other drivers having misfortune; even its Bahrain point was only possible because of Charles Leclerc's Ferrari engine failure, otherwise Williams would still be pointless in 2023.
But its solid execution of qualifying and "staying away from the issues" facing its rivals, as Albon puts it, is at least putting Williams in a good position to benefit from any chaos in the next few races before the biggest test of its 2023 season – whether its updates will help it hang in the midfield fight.