Lando Norris may not have had a truly frontrunning Formula 1 car in any of his four seasons on the grid so far, but neither has he had the slowest one.
He didn't walk straight into a winning car like Lewis Hamilton or get quickly elevated to one like Max Verstappen or Charles Leclerc. Neither did he have to toil at the absolute back at first like Fernando Alonso or George Russell.
Until last weekend, his only experience of a Q1 exit through sheer performance level (as opposed to engine penalties or major errors) was Hockenheim 2019.
But now he's in uncharted territory. The 2023 McLaren is slow. Not catastrophically so on its better days, but in Miami last weekend it was the slowest thing in the place when measured by the supertimes method, just one week after the first of what it had billed as a game-changing sequence of updates arrived for Baku.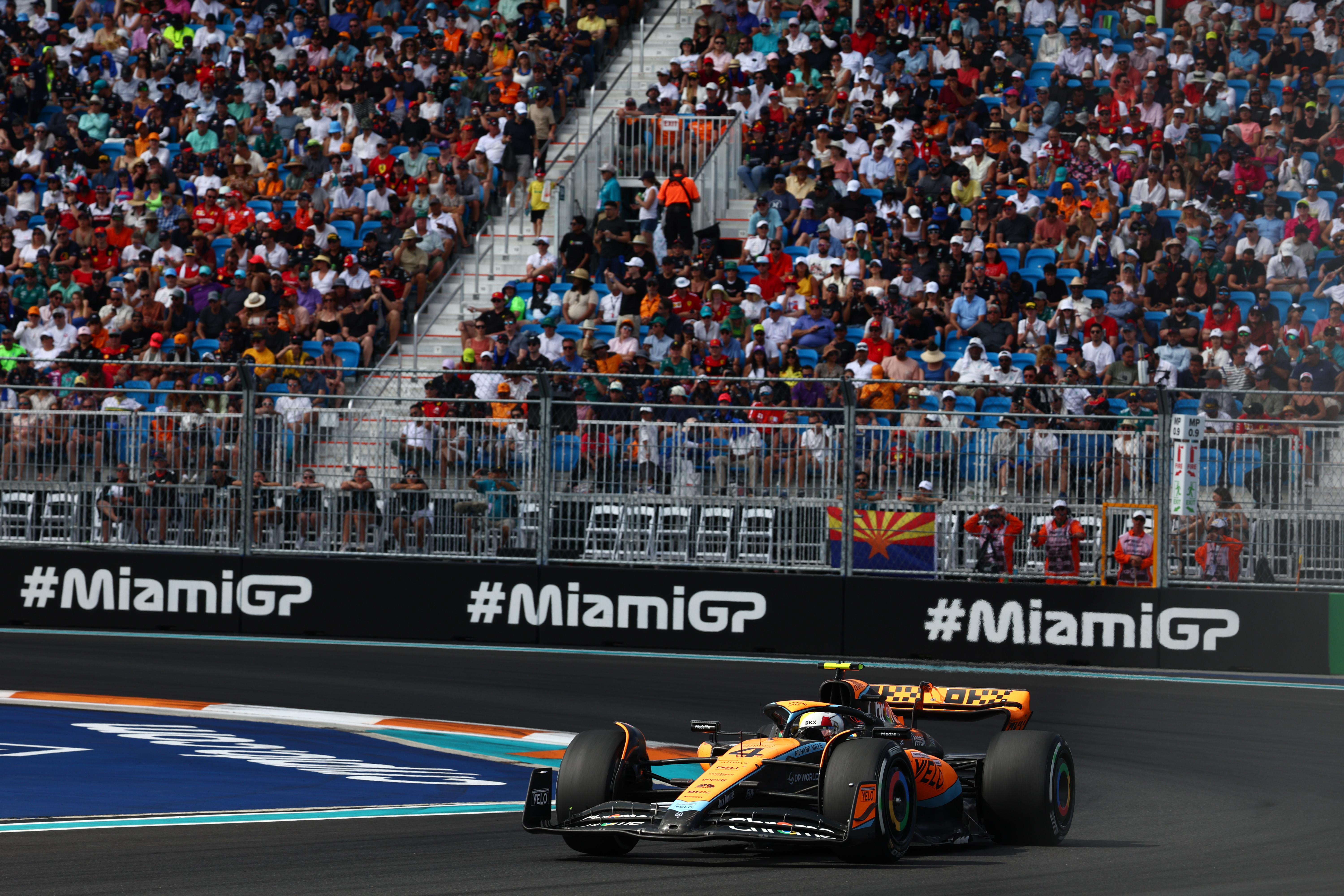 Norris qualified 16th and finished 17th – equalling his career-worst classified race finish, one that he's achieved three times in 2023's five races so far. But in Bahrain he made endless pitstops for air system top-ups. In Saudi Arabia he picked up early damage. Apart from being shoved wide at the first corner by Nyck de Vries, Norris didn't have any particular reason to finish 17th in Miami apart from that being all the car was capable of.
The team felt he was a few tenths per lap down due to damage from the De Vries hit, but Norris wasn't convinced it made much difference.
"It didn't change my day I wouldn't say," he said. "I don't know how much damage there was. There was definitely a little bit but our lack of pace wasn't because of that. Just very slow."
An early punt on soft tyres for Norris and team-mate Oscar Piastri meant first stints of just four and five laps for them respectively and little ground gained in that time before they settled in for very long slogs on hards.
This really was uncharted territory.
"You're just trying to hang in, see if anything happens. It's unlikely that many things will but you never know so it's worth staying out just in case. No point in giving up," said Norris when asked by The Race about how the unusual experience of being right at the back felt.
"I was trying some different things with lines and trying to understand the car a little bit more. Nothing more than that."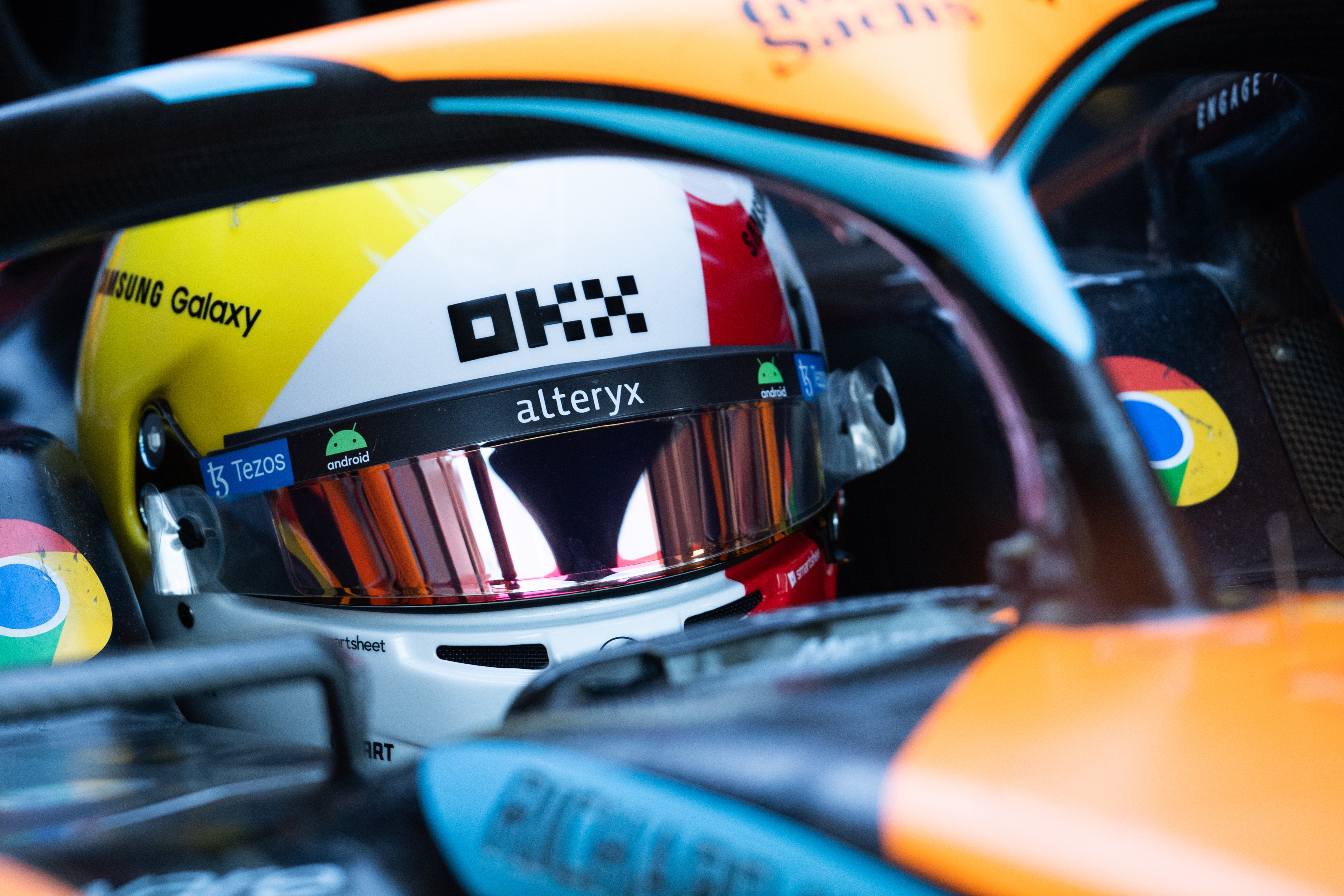 Team principal Andrea Stella said earlier in the Miami weekend that regardless of the Baku upgrade, it was clear that the 2023 McLaren was currently just not competitive in low-grip circumstances and when required to spend a lot of time off-throttle and off the brakes.
Norris suggested that Miami was a slightly deceptive case of a lot of factors that brought out McLaren's weak points coinciding with a venue where many of its usual rivals were on particularly good form.
"The track doesn't suit us, longer corners don't suit us, the temperature doesn't suit us, track surface doesn't suit us. Many different aspects of it all," Norris replied when asked by The Race what had specifically gone wrong in Miami.
"No one was slow either this weekend. Maybe the AlphaTauris were the only other slow car, everyone else was pretty quick, the Alfa Romeos were mega-fast, Haas were mega-fast, Alpines were way quicker.
"So I wouldn't say we're much different to where we have been. Just everyone else made a big step forward and a lot of this is just down to car-track characteristics in my opinion. Same as I've been saying the whole time."
What Norris hasn't often been saying in his time at McLaren so far is that the likes of Alfa Romeo and Haas are too quick to race against.
His body of work in F1 so far is so impressive, a miserable 2023 won't really affect Norris's reputation and probably not his long-term chances of a competitive seat somewhere. It just makes it look a lot less like McLaren will turn out to be that competitive seat he really deserves.