Formula 1 claims its intensity of simulation for the 2022 ruleset resulted in 471 years' worth of computing, powered by "much more sophisticated" CFD technology than the teams have.
The championship revealed a full-scale version of its mock-up 2022 car ahead of this weekend's British Grand Prix, more than 18 months after the rules were first publicly unveiled.
F1's next-generation car was meant to be introduced this year but got delayed to 2022 because of the COVID-19 pandemic. Until now, only renders and an unliveried windtunnel model existed.
The collaborative effort between F1's in-house motorsport team and the FIA has been a cornerstone of how it has advertised the new rules, which are designed to make cars suitable for F1's cost cap era, less prone to turbulence and more raceable.
"We started the journey in 2017 so we spent longer on this car than I think any other car that has been produced in Formula 1, in terms of getting some regulations together," says F1's technical chief Pat Symonds.
"The aerodynamics generally in a team is developed in three ways – it's developed using computational fluid dynamics, it's done using an actual windtunnel, and it's done using the car itself.
"We didn't have access to the latter so we've really concentrated on our computational fluid dynamics and backed it up with some windtunnel testing.
"But our CFD has been much more sophisticated than is used in the teams, and we've been able to do that thanks to our partners at Amazon AWS, who've allowed us to run these very sophisticated simulations – around a 70% saving in time to what we were doing initially.
"To give you an idea of how big these things are, our CFD project uses over 1150 computer cores and we have 550 million data points on each model that we run.
"We've run 7500 simulations since we started so that's around 16 and a half million core hours of computing.
"Now to put that into context, if you did that on a pretty sophisticated four-core laptop it'll take you 471 years to do what we've done in developing this car.
"We've also produced a huge amount of data, around a petabyte of data. And to put that in context that's equivalent to 10 million four-drawer filing cabinets full of paper all written on or around a third of the 10 billion images that are on Facebook at the moment."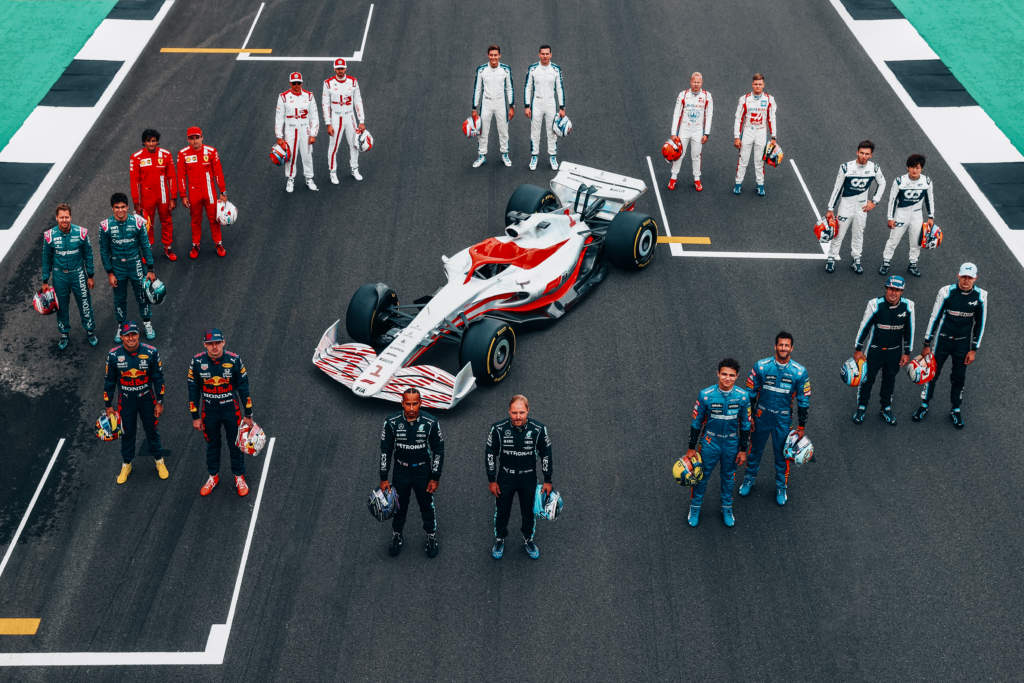 The mock-up F1 revealed on Thursday at Silverstone has subtle differences to the various images that were first shown two years ago.
Significantly restyled aerodynamics are the most obvious departure from the current designs and required the most simulation to try to achieve F1's aim of producing less wake and making cars less sensitive to that wake.
Those simulations show the following car will retain 86% of its downforce while one car length behind another based on these rules, compared to 55% for the current cars.
Nikolas Tombazis, the FIA's head of single-seater technical matters, said: "We expect to see closer racing.
"Maybe not from the first race because maybe somebody will get the new rules right and somebody's wrong, but very soon we expect to see a closer level of competitiveness between the cars and cars being able to follow each other more closely."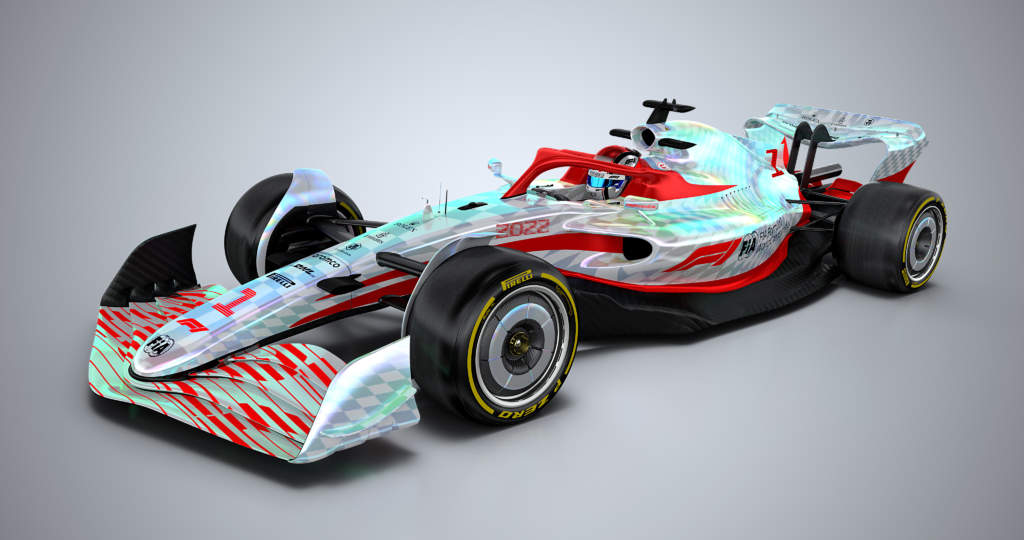 There are other important changes under the skin as well.
"We wanted this car, apart from being more exciting to watch, to be another step safer," said Tombazis.
"We've worked very hard with the teams to make much more stringent safety regulations.
"The most important ones are the nose, it can absorb about 50% more energy, and the side of the car is also about twice as strong to lateral impact.
"We've made improvements to the headrest for the driver, to the fuel tank.
"We've made it much more difficult for debris to be spread out on the track, which would make it dangerous for other cars."