Formula 1 teams will be worth billions of dollars within five years, reckons McLaren Racing CEO Zak Brown.
F1 is now several years into the Liberty Media ownership era and major changes have been made to the championship's financial foundations, including a budget cap and a revised agreement for a fairer distribution of prize money.
The value of the 10 teams has been further secured by making an entry more exclusive with the adoption of an anti-dilution fund, which could force a new team to pay $200m that would be shared across the existing teams as compensation for sharing F1's revenues with another team.
These changes have helped attract investment in multiple teams including Mercedes, McLaren, Aston Martin and Williams.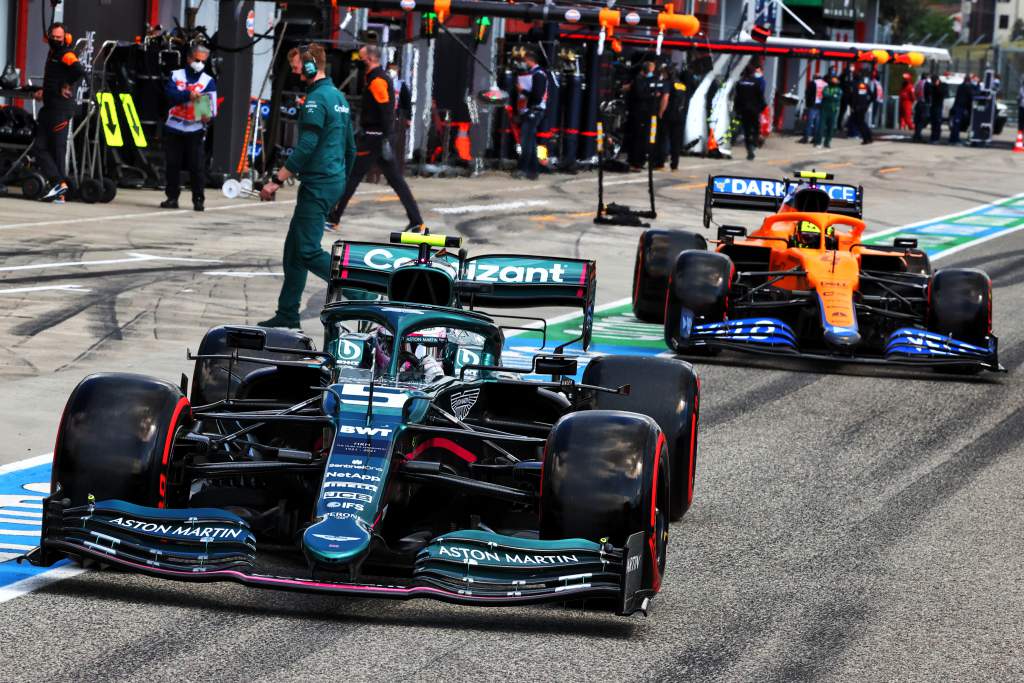 Late last year MSP Sports Capital agreed a deal worth £185m for a stake in McLaren Racing that can grow to 33% – that suggests that McLaren Racing, which also includes its IndyCar programme, is presently worth at least £550m [$750m).
The potential growth of team value in F1 has often been compared to US sports franchises which are now worth billions of dollars.
Asked by The Race if he believes that is possible for F1 teams, Brown said: "Yeah, I think Formula 1 teams can definitely be worth billions.
"There's a lot of sports franchises, NFL, MLB, NHL, Premier League, NBA etc that are worth billions.
"I think now that Liberty has come in and made the sport financially viable, financially sustainable, seeing rapid growth in countries wanting races – McLaren will be a profitable racing team in the not-too-distant future.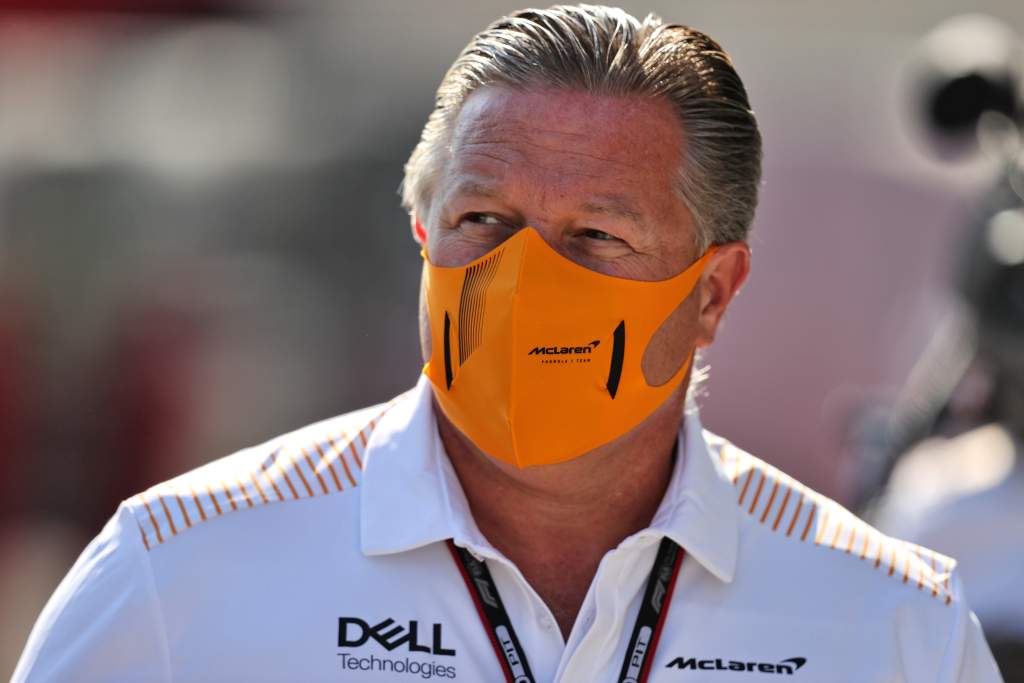 "Prior to the budget cap coming into place, I don't think you could have said that because it was a sport where you had to spend as much as the biggest spender in the sport, so the franchise was more who can afford to lose the most. And that's not a very attractive franchise model for a lot of people.
"So I think that fundamentally is changing. That's why you're seeing real sports investors like MSP and UBS [O'Connor, hedge fund] who invested in McLaren, who have a history in basketball, baseball so they have experience and success recognising when they think value creation is coming.
"If you look at the size and scale and importance of Formula 1, compared to these other leagues, you kind of scratch your head and go, why are some of these teams worth more than McLaren, Mercedes or Red Bull?
"The answer historically has been because the sport consumes money but now that Liberty has changed that structure, that's why you're seeing real sports investors come in – and investors in general.
"I think we will be sitting here in three, four or five years seeing Formula 1 teams trade over a billion dollars – assuming anyone wants to sell.
"The fact that no one wants to sell drives a premium and that's a great place to be."
This echoes comments made by the likes of Aston Martin owner Lawrence Stroll, who is funding the team with serious intent – including building a new factory that will cost around £200m.
He has said that F1 team values will "significantly" appreciate in the coming years and compared that to NFL franchises: "Ten years ago, an NFL team was worth a billion dollars. Today you can't buy a franchise for less than four or five billion dollars."
The same goes for NBA teams, which grew significantly between 2014 and 2020 – the average value of the 30 franchises rose from $634million to over $2billion.
A team's value will be tied to its revenues and whether it is operating at a profit or a loss.
Before the cost-cutting efforts, Mercedes' unprecedented run of success and strong commercial deals allowed it to close in on making the F1 team a cost-neutral exercise for parent company Daimler but even the most successful F1 operation in history still required a cash injection to avoid a loss.
Mercedes team principal Toto Wolff shares Brown's confidence that team values could rocket in the coming years because he says it will be based on "real numbers".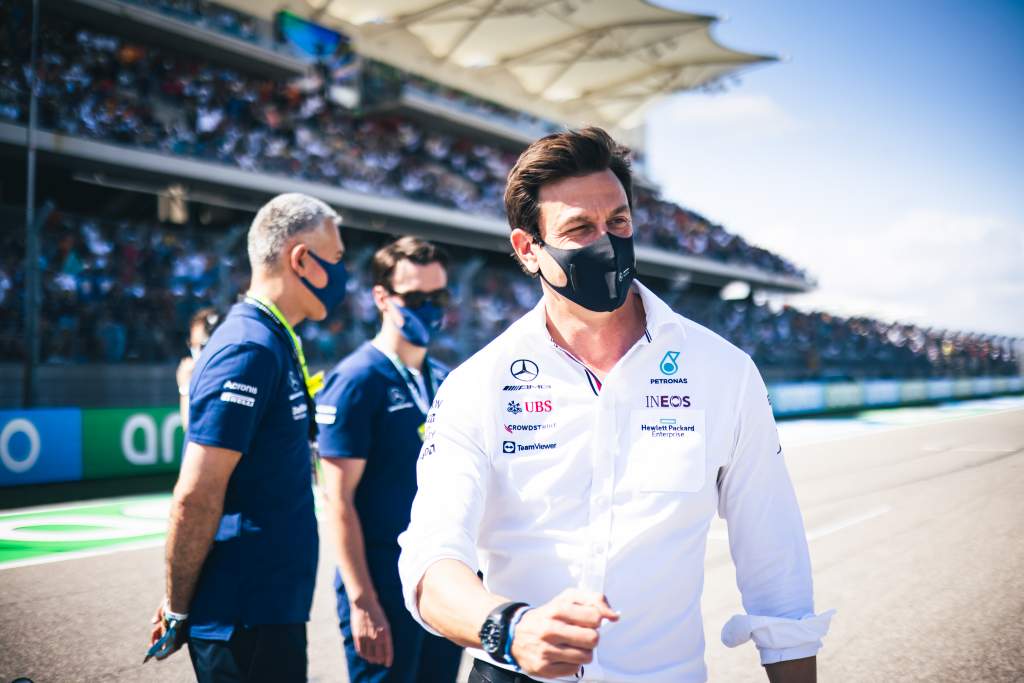 "NBA teams, or NFL is something that I understand better, the valuations are a sheer result of the revenue and bottom line figures," said Wolff when asked by The Race about what a billion-dollar valuation would mean in real terms.
"You can say that these teams are valued with between five and six times their revenue or around 20 times EBITDA.
"With the cost cap we're coming into a situation that there are real numbers. And teams are going to be valued upon the same kind of metrics like other sports teams.
"If the franchises are sustainable because they are limited, if the revenue stream is sustainable long-term – Formula 1 is very attractive as a model because we sign sponsorship deals that are between three and 10 years. We sign race tracks and TV deals that are between five and 10 years.
"So as a business case itself it's highly attractive because you can discount future cash flows easily and I think when we turn into profitability, you can apply the same valuation metrics as your peer group.
"That's why I agree with Zak. It's down to our own revenue and profits."
The business-driven approach brings F1 in line with other major global sports and the ownership structure of the teams is changing as well.
Williams's sale to Dorilton Capital last year ended that team's status as a family-owned operation while the MSP-led consortium's interest at McLaren added another investment firm to the grid.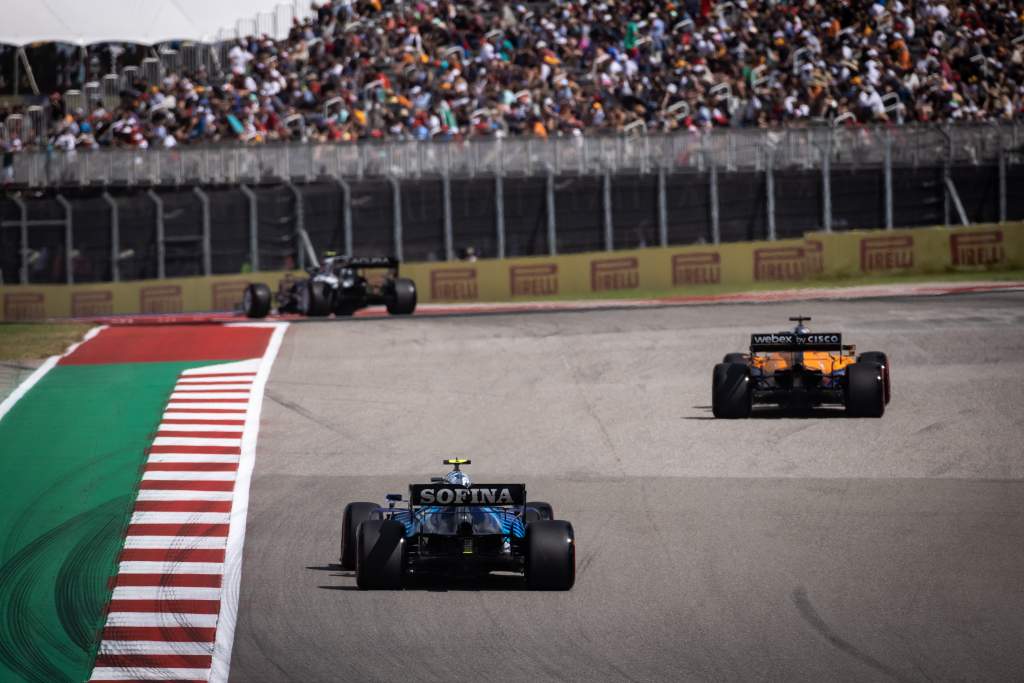 "With Liberty coming in, there's been a changing of the guard," said Brown.
"Liberty are sports investors amongst investing in lots of businesses – I think they recognised here's this huge global sport, with some new governance, new structure and new leadership, they can really untap the potential value of the sport.
"I think Chase [Carey, Liberty's first F1 CEO] did a great job and did exactly what Liberty wanted, which was take the sport and get it set up for the future.
"He's handed it off to Stefano [Domenicali, Carey's successor]. And now the sport's got a tremendous amount of momentum.
"The sport started off with entrepreneurs, then you had OEMs, and I think [now there are] sports investors and individual wealth that come together to create funds and things of that nature to go on and invest in these teams.
"The grid has never been healthier. I can't recall the time that there weren't always one or two teams or three teams in financial trouble and all 10 teams are now extremely healthy organisations, owned by people that have the ability to see through their Formula 1 teams.
"That's a great place for the sport to be."