During Formula 1's coronavirus-forced hiatus, The Race will be revisiting great races from the past. For each grand prix we select, we will run a story on Friday setting the stage, a qualifying report on Saturday and a Sunday race analysis. These will not be repeats of old articles, but fresh retrospectives of these events.
The 2003 Formula 1 season is already onto its third event in Brazil, but the teams and drivers are still coming to terms with a raft of regulation changes.
The switch to awarding points to the top eight finishers, the offer of additional running on Friday for those accepting restricted testing, the outlawing of two-way telemetry and the introduction of the HANS device are among tweaks to the rules that are still settling down.
But the big change is to qualifying, with each driver completing a flying lap on their own on Saturday afternoon running in reverse order of the pace set in a similar session on Friday.
Crucially, drivers have to start qualifying on their race-start fuel load, which Renault used to its advantage in the second round of the championship in Malaysia to lock out the front row with Fernando Alonso and Jarno Trulli.
The season is also something of a carryover from 2002. McLaren is still waiting for its pukka 2003 car – the McLaren MP4-18 – to be finished (for the full story of that, check out this week's episode of the Bring Back V10s podcast, also above), with speculation that it won't be ready for the next race at Imola.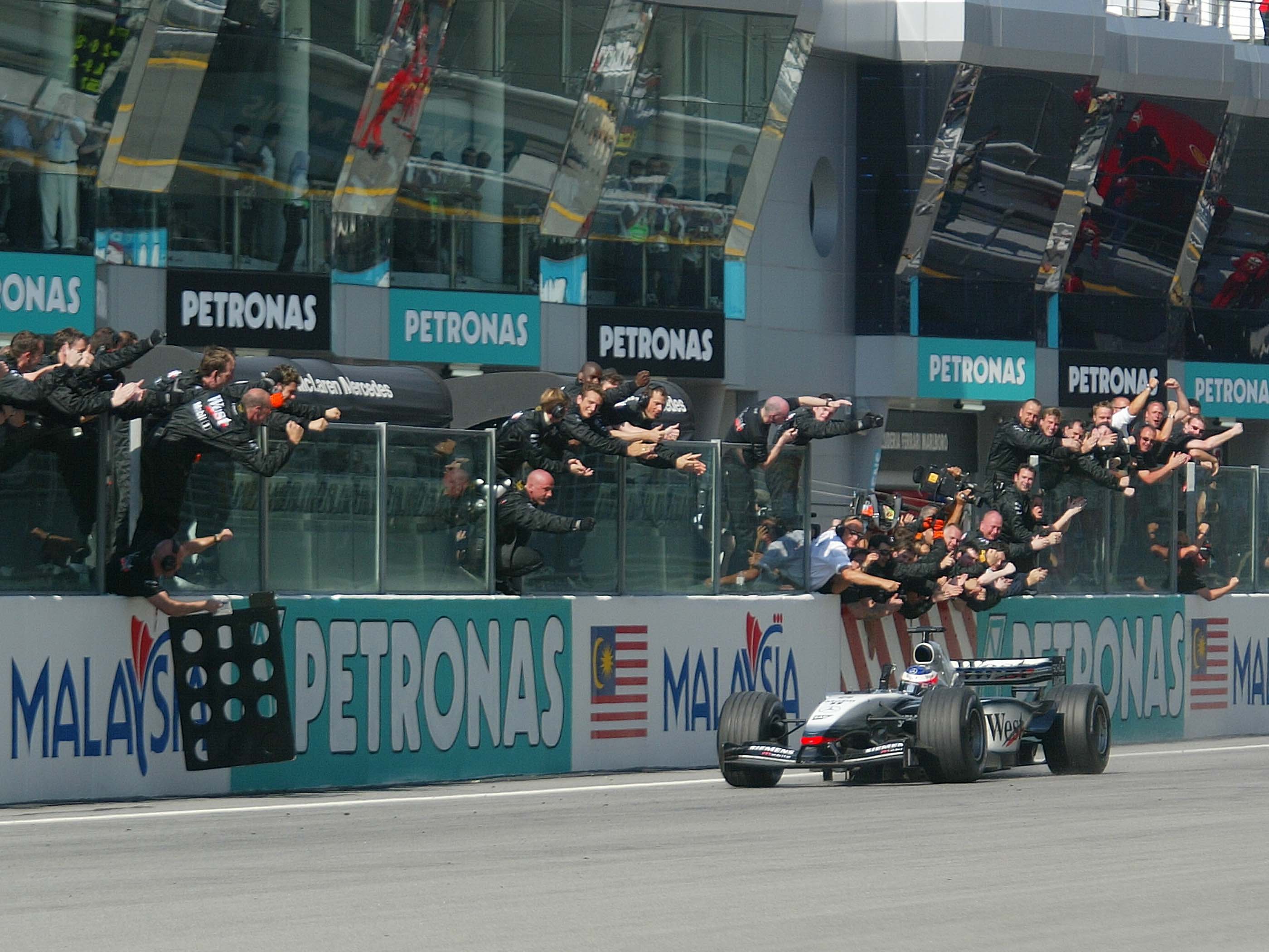 Despite this, Kimi Raikkonen has started the season well, arriving at Interlagos off the back of a maiden grand prix victory in Malaysia, having also finished second in the Melbourne season opener driving an upgraded version of the 2002 car – the MP4-17D.
"I don't know when it's going to come," says Raikkonen of the new car. "I think it's going to have a shakedown next week, after this race. Nobody knows when we are going to start racing it.
"As soon as we get it reliable and quicker than the old car, then for sure we are going to take it to the races but hopefully that will be sooner rather than later."
"I really don't believe in taboos or bad luck. This is my year and on Sunday we will see if the statistics are true" :: Rubens Barrichello
Ferrari, too, is waiting for its new car and continuing with the F2002B. After a fraught start to the season, the team is under fire in the Italian media. Michael Schumacher is unflustered, looking forward to getting his hands on the new car at the upcoming San Marino Grand Prix and shrugs off suggestions things had gone that badly.
With the car competitive in Australia, albeit a little off the pace in Malaysia, he feels a fourth and a sixth place wasn't terrible for such a bad start to the year.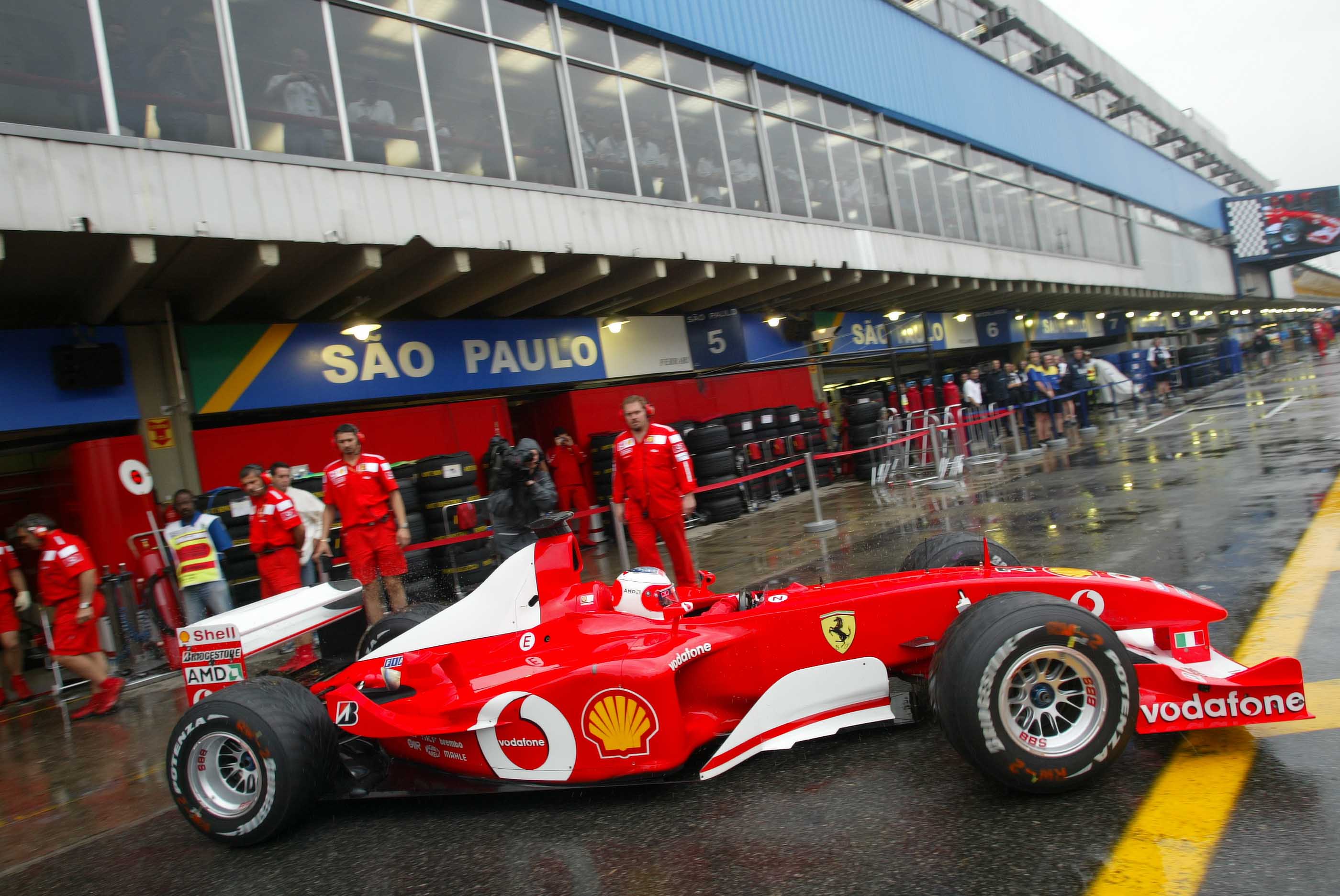 For once, he isn't the Ferrari driver under the most pressure. That honour falls to team-mate and home hero Rubens Barrichello, who heads into his 11th Brazilian GP having finished it just once in 10 previous attempts – fourth for Jordan back in 1994.
It's pointed out to him that the omens are good, given Emerson Fittipaldi won in Brazil in 1973, Nelson Piquet in 1983 and Ayrton Senna in 1993, but the numerical symmetry doesn't fool Rubens.
"I see it as a coincidence and will use it as a good thing on my behalf," he says. "I will work hard to win this race because it would be like winning the world championship.
"This is something I really want to accomplish. It is my home race and I like to race here. In the past, the fact that it was my home race was against me. Nowadays I see it as a positive fact.
"I really don't believe in taboos or bad luck. This is my year and on Sunday we will see if the statistics are true. I hope it is good."
Williams is finally running a 'complete' version of its new car, bringing the proper rear end that was first tested at Barcelona a week ago. After a difficult start to the season, hopes are high of an improved showing – especially with some extra power coming from BMW.
Further down the grid, Jordan celebrates its 200th grand prix but with low expectations after a poor start to the year.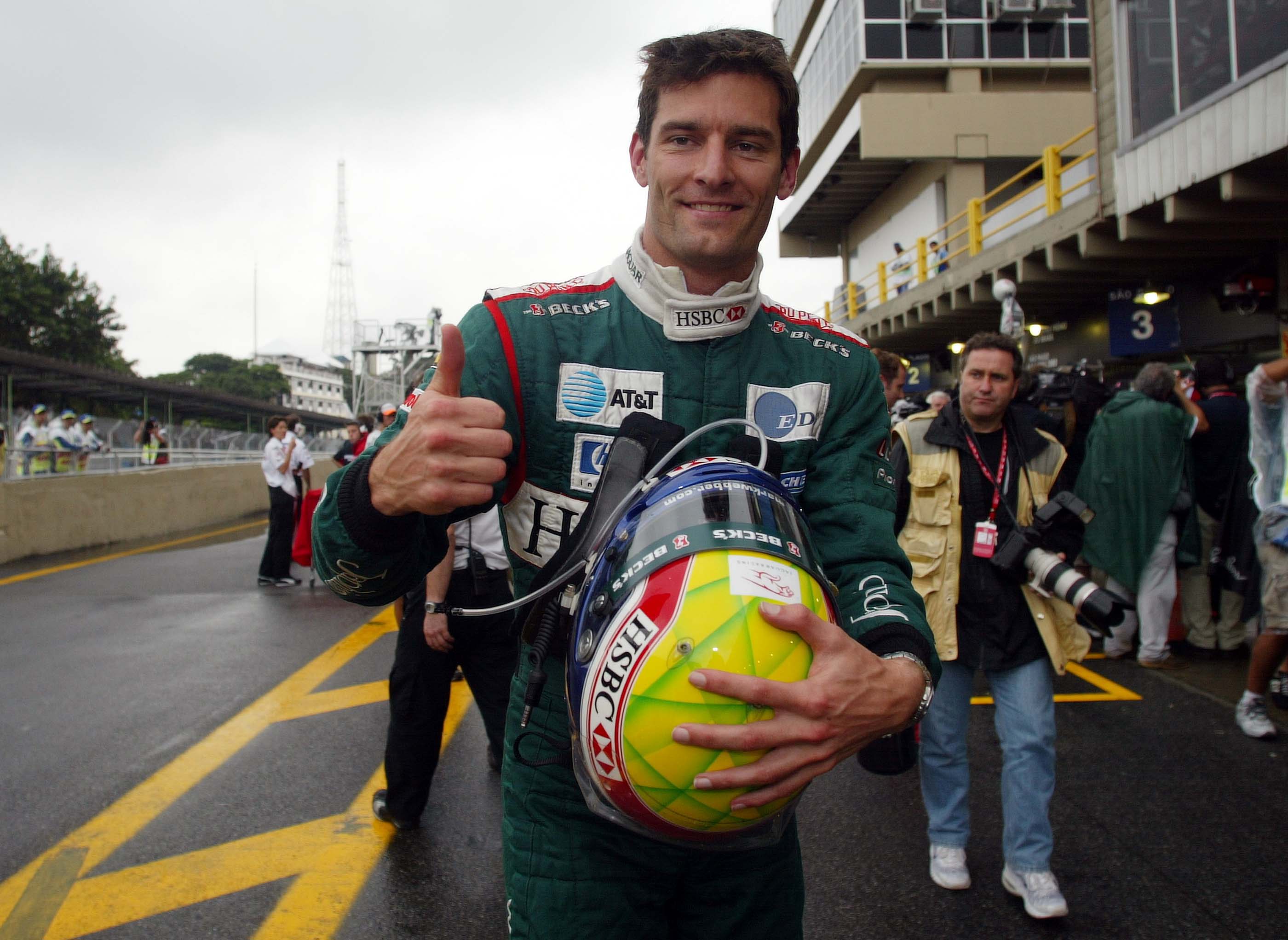 The first six drivers to run hit the worst of the conditions in a rain-hit first qualifying on Friday, so with both Michelin and Bridgestone having decided to bring the intermediate tyre as their one choice of wet compound it's testing for the championship leaders.
Juan Pablo Montoya has an off, while Michael Schumacher spins on his out-lap before turning in a remarkable lap good enough for fifth in the worst of the conditions.
But unexpectedly setting the pace is Jaguar's Mark Webber, who is bullish about the team's chances and will run last in Saturday's grid-deciding qualifying session as a result.