If a computer simulated all of the 2023 Formula 1 weekends, you'd probably end up with the top four fastest cars scooping the vast majority of available points – with little scraps left for those trailing behind.
And while in reality there are variables like the weather, reliability and the effectiveness of the teams and drivers on that day that make the points order more 'random' than perhaps the expected simulated result, it's still stark that Red Bull, Mercedes, Aston Martin and Ferrari have hoarded 89.9% of the points scored so far this year.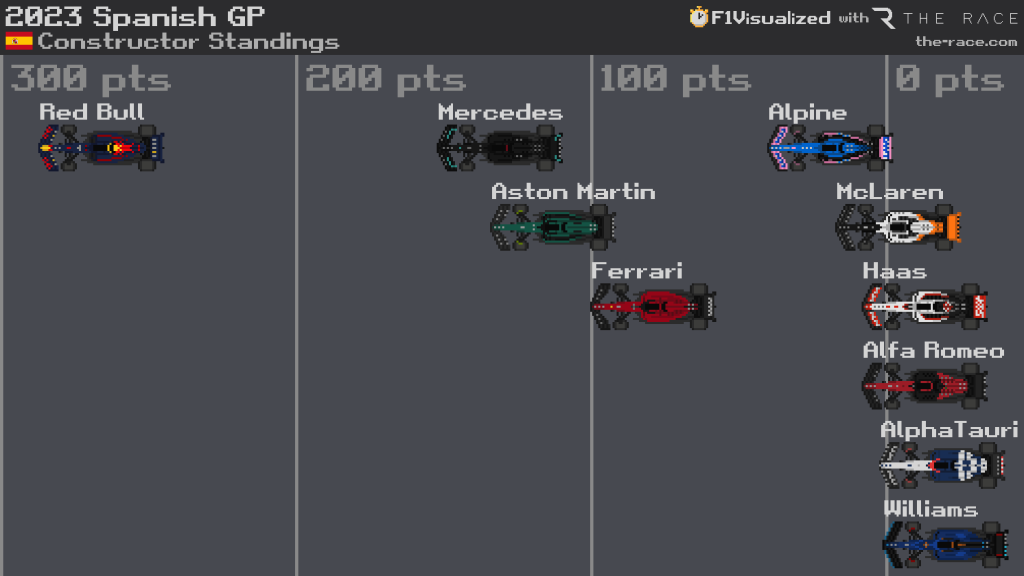 That's of course partly down to the quirk of the pecking order. Had McLaren not faltered with its 2023 design or had Alpine avoided some of the self-inflicted disasters it has faced so far, that percentage would be smaller.
But it also may be indicative of how F1's current points system – introduced 13 years ago in 2010 and largely unchanged since – is no longer fit for purpose in properly separating those teams that trail behind the points-hoovering elite.
You could have the sixth fastest car on a given weekend and execute your weekend far better than the four teams behind you in the pecking order, but if none of the faster cars hit strife ahead of you, you'll be left with nothing.
That's of course always been the case no matter the points system. Fernando Alonso's heroic drives in a Minardi were never rewarded with points in 2001, likewise more recently now-proven grand prix winner George Russell's most valiant efforts to score points in a Williams failed for two and a half years.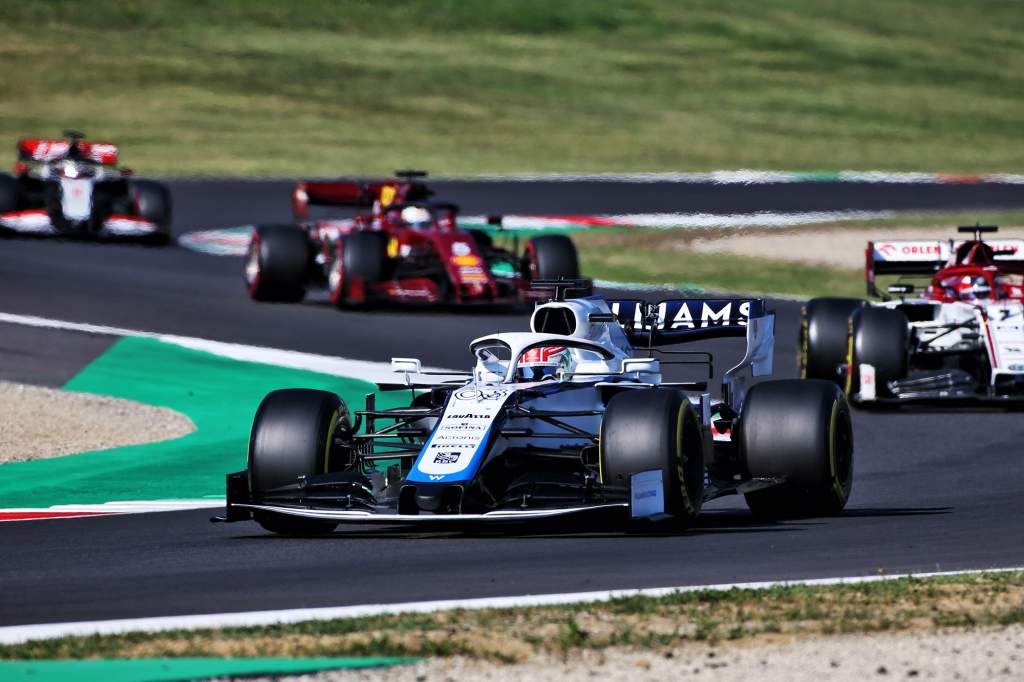 But what's changed now is the competition level between the teams. All 10 teams have a realistic chance of finishing in the top 10 and every team has done so in both qualifying and the race this year.
So that's problem solved right? Because every F1 can score points right now.
Well not quite, the closer competition is a success for F1's efforts to close up the field but it now needs a points system that reflects and utilises that.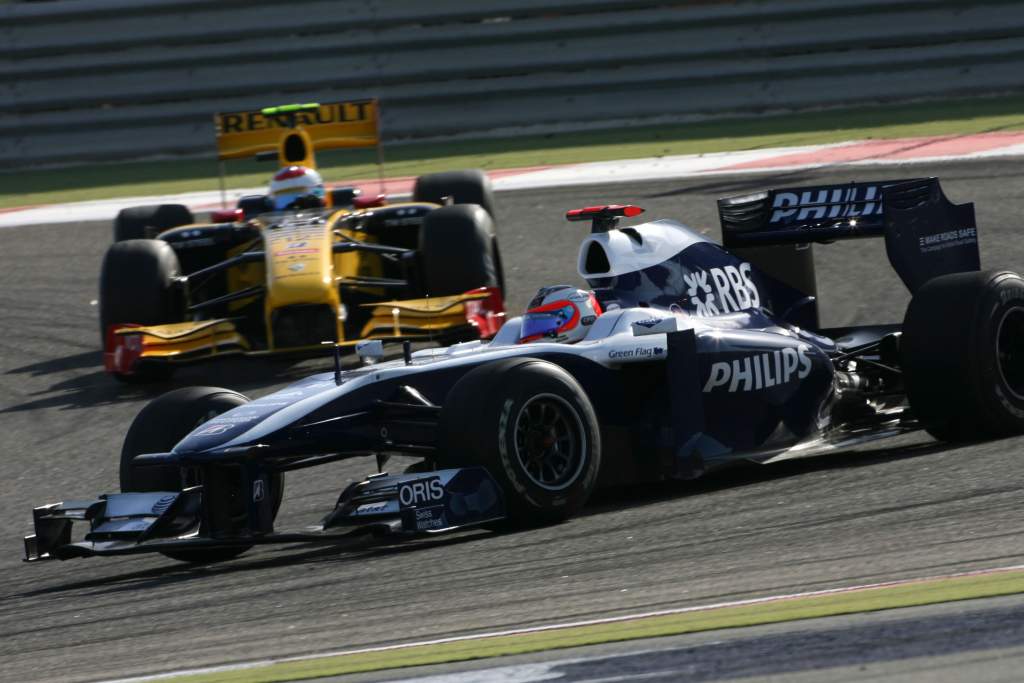 The updated points for the top 10 worked well for 2010, it made sense when the grid was expanding and the reliability had improved.
Now the reliability is even better than ever – two grands prix in 2023 (Miami and Barcelona) have already had no retirements – and every team is good enough for points, so let's have a distribution that properly reflects and measures that.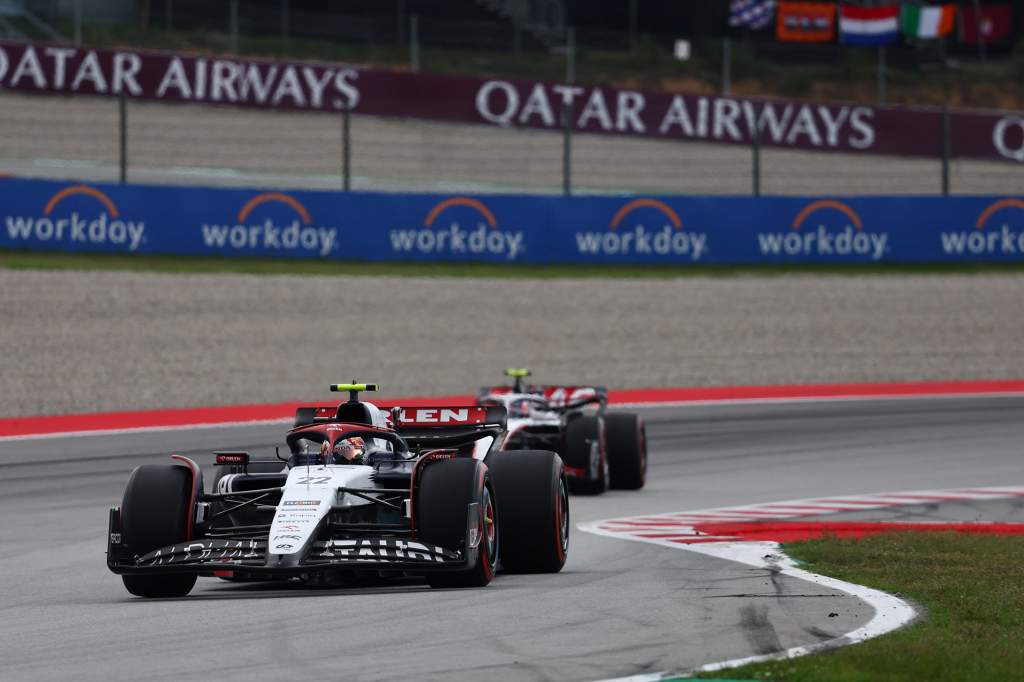 For example AlphaTauri has got a car in the top 12 for all seven grand prix this year but only has two points to its name while Haas – which has done so on four occasions – has eight points.
Yes Haas has done a better job than AlphaTauri to get those points-scoring opportunities but there's arguably a disproportionate gap between them for the execution they've managed.
Points finishes in F1 should be hard to earn for most teams, it's a real achievement for a midfield outfit to finish in the top 10 – just as it was previously to finish in the top six and top eight.
But if the points system was tweaked to cover the top 12 that sacredness wouldn't be lost. Finishing 11th or 12th in such a competitive midfield would still be an achievement. And that will still be the case if F1's current 'top four' becomes a top five or six – in fact even more so given the least-competitive teams will be further squeezed.
It would also give teams something to fight for on days when the lead teams run smoothly to lock out the top positions. Imagine the added drama to the end of the race when there are two extra points-paying places to fight for.
Suggested top 12 points distribution
1st = 25 points
2nd = 20 points
3rd = 18 points
4th = 16 points
5th = 14 points
6th = 12 points
7th = 10 points
8th = 8 points
9th = 6 points
10th = 4 points
11th = 2 points
12th = 1 point
The above is simply a suggestion of how a top 12 points distribution could work. First to second place is still the biggest points gap and the reward for finishing inside the top 10 rather than just outside of it remains.
A point for the fastest lap and the current sprint race points allocation remains the same under our idea, although a change to make it points for the top 10 in sprints could be considered. Changing the maximum points could also be considered if there was a desire to keep the seven-point gap for a win versus second place – so 1st could be 30 and 2nd could pay out 23 points. This is simply a suggested starting point and would have the following effect on the 2023 standings:
2023 standings adjusted vs actual
| | | |
| --- | --- | --- |
| | | Alternative system |
| Red Bull | 287 | 303 |
| Mercedes | 152 | 199 |
| Aston Martin | 134 | 173 |
| Ferrari | 100 | 142 |
| Alpine | 40 | 74 |
| McLaren | 17 | 38 |
| Haas | 8 | 19 |
| Alfa Romeo | 8 | 24 |
| AlphaTauri | 2 | 16 |
| Williams | 1 | 6 |
There aren't dramatic changes to the standings but there are more rewards for good drives that otherwise were only point-less 11th and 12th place finishes and there's a proper disparity and gaps between the bottom six teams.
The bigger those gaps theoretically the likelier it will be that when there are two evenly matched cars, it will be the team that executes more weekends perfectly that finishes ahead.
It leaves the top four teams with 82.2% of the available points rather than the 89.9% they've scored under the current system. It's not a massive difference but it is 7.7% more points of difference to separate the teams fifth-10th.
Changing the points-scoring system as ever will distort the historical records but points-scoring has long been historically incomparable since the points for a race win ballooned from 10 to 25.
And of course a change to the points system would be further validated if the FIA opts to accept a new team/s from 2025/6/7.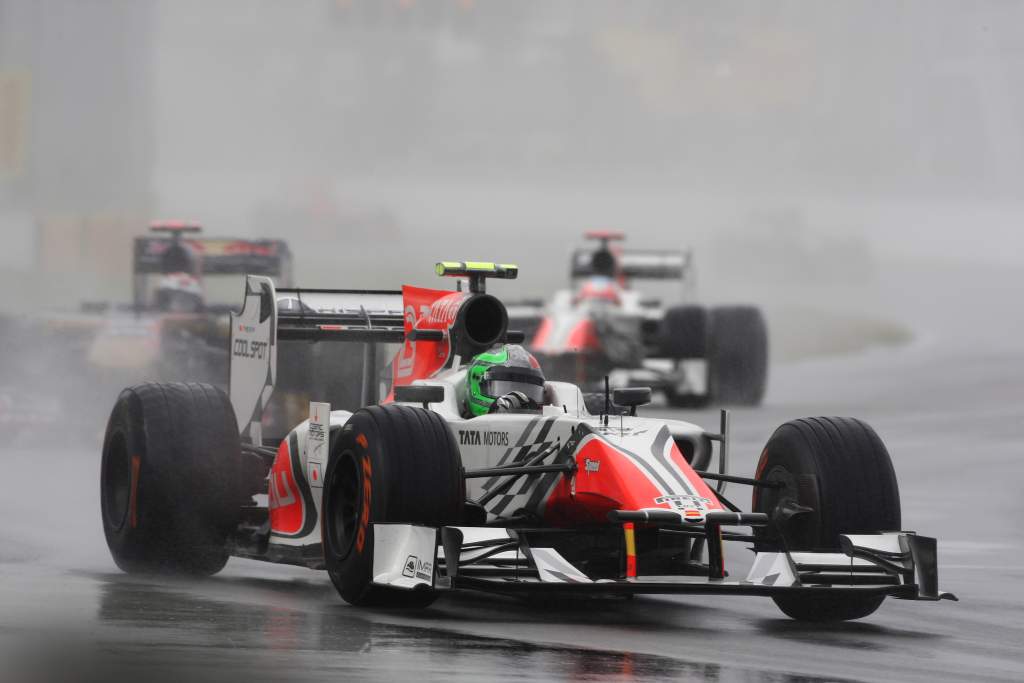 Even if points for the top 12 was introduced it's hardly going to hand points on a platter to any new team – HRT never finished higher than 13th during its three years in F1. Scoring points will still (rightly) be an achievement for any new team.
Perhaps a change from 2026 – alongside new engine and chassis regulations – is the natural introduction point for such a system.
At the very least it's time for F1 to start considering whether to change its points system for the first time in over a decade to properly reflect the success it's had in making the overall field more competitive.