The Formula 1 movie that Lewis Hamilton is helping produce will begin filming on-site at races at the British Grand Prix, where Brad Pitt will drive on track.
Seven-time F1 world champion Hamilton is assisting with the script for an as-yet-untitled film for Apple Studios that has Joseph Kosinski, director of Top Gun: Maverick, and leading producer Jerry Bruckheimer as part of the project.
The premise of the film is that a driver, played by Pitt, emerges from retirement to compete alongside a rookie.
It has been known for some time that filming for the movie would take place within the F1 paddock and at events.
F1 CEO Stefano Domenicali has previously admitted this will be an "invasive" project and it will begin in earnest at the British GP at Silverstone.
Now it has been revealed that Pitt will drive on-track at the event when the circuit is due to be empty between sessions, with no other cars on track.
He will drive an adapted F2 car that has been worked on by Hamilton's Mercedes F1 team, with a tiny 6K camera installed to capture footage for the film.
Hamilton, meanwhile, is said to be in regular dialogue with filmmakers over the script.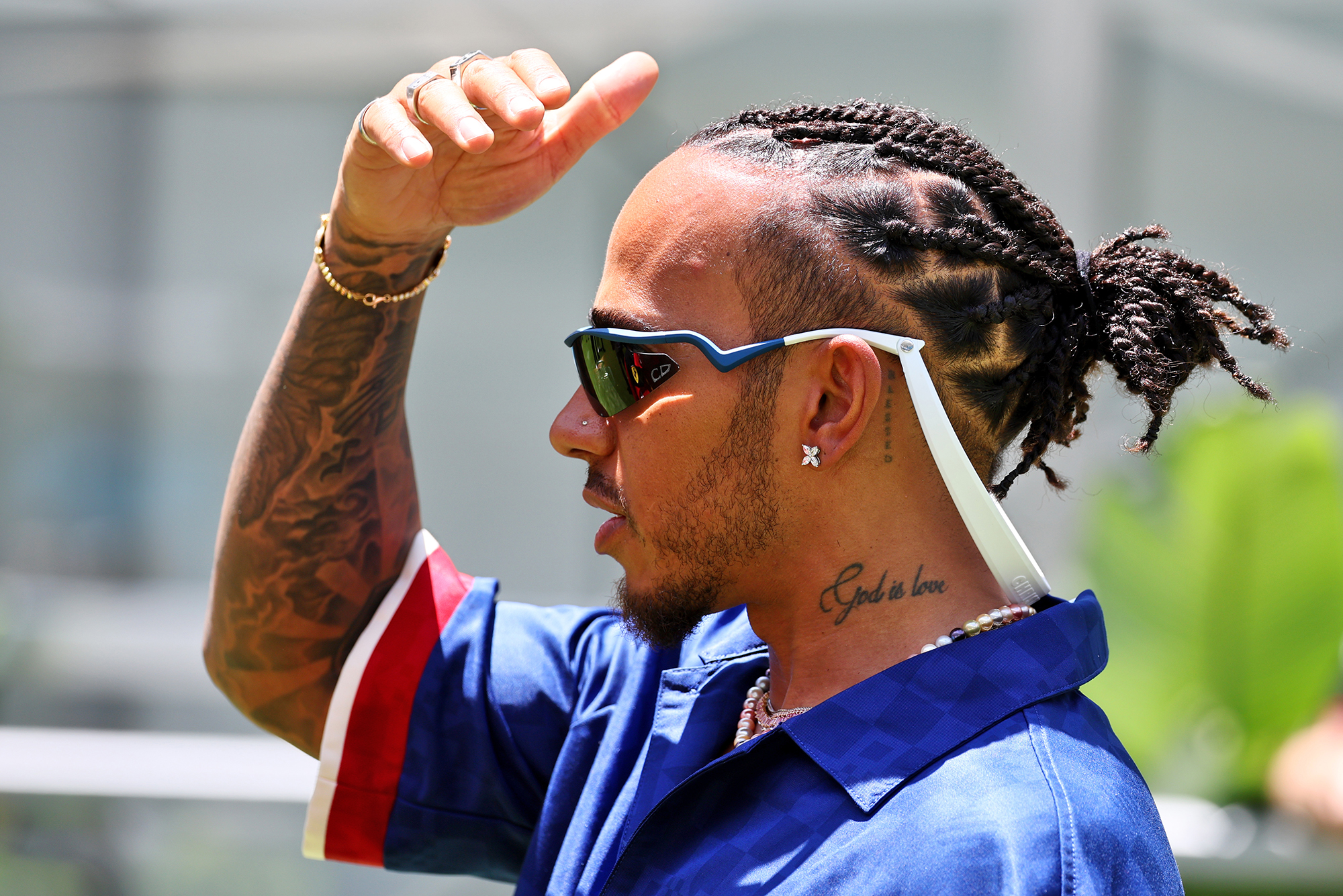 "I don't know absolutely every single plan with all the things we'll be doing in the paddock, I'm more focused on making sure the script is where it needs to be," he said in Miami on Thursday.
"That's where all the time is currently, going through the script.
"We've got a really great and diverse cast. Joe's focus is to make us as embedded in this sport as possible. For me it's to make sure it's authentic, and that all of you and racing fans see its authenticity and say 'this is believable', and have a view of racing from a different perspective than you might see on TV.
"I'm spending a lot of time right now helping Joe and the team get the script right, it's an amazing process and I'm really enjoying it."