Formula 1 has condemned Bernie Ecclestone after a controversial interview in which the championship's former boss made comments about race "that have no place in F1 or society".
In an interview with CNN Sport, former F1 CEO Ecclestone – one of the most influential figures in F1's history – was asked about Lewis Hamilton's activism in support of the Black Lives Matter movement and the foundation of a new initiative called The Hamilton Commission.
Ecclestone was full of praise for the work being undertaken by six-time champion Hamilton, the first and only black driver to race in F1, calling his campaign "wonderful".
But the 89-year-old made controversial comments when addressing the specific impact Hamilton's commission, which wants to research ways motorsport can inspire and create opportunities for young black students and ultimately improve diversity, could have.
At a time when unity is needed to tackle racism and inequality, we completely disagree with Bernie Ecclestone's comments that have no place in Formula 1 or society.

— F1 Media (@F1Media) June 26, 2020
"I don't think it's going to do anything bad or good for Formula 1," Ecclestone told CNN.
"It'll just make people think, which is more important. I think that's the same for everybody.
"People ought to think a little bit and think, 'Well, what the hell. Somebody's not the same as white people, and black people should think the same thing about white people,'
"In lots of cases, black people are more racist than what white people are."
He said that conclusion was the result of "things over the years I've noticed, and there's no need for it".
Ecclestone also responded to a question asking if he wanted to see F1 "leading the way and changing attitudes and portraying society as it is" by saying he would be surprised if "anyone in Formula 1, certainly the teams and the people like the promoters, have any concern about this".
He said those in F1 have other priorities to focus on, although added this is "not a good excuse not to be concerned".
F1 has launched a new diversity initiative this week, is setting up a taskforce to identify opportunities for greater inclusion, and formed a foundation that will primary fund scholarships and apprenticeships and has been boosted by a personal investment of $1million from Ecclestone's successor, Chase Carey.
Several drivers have also spoken out in recent weeks condemning racism.
On Friday evening, the championship released a statement that strongly criticised Ecclestone's remarks and moved to distance itself from its former boss.
"At a time when unity is needed to tackle racism and inequality, we completely disagree with Bernie Ecclestone's comments that have no place in Formula 1 or society," F1 said.
"Mr Ecclestone has played no role in Formula 1 since he left our organisation in 2017, his title chairman emeritus, being honorific, expired in January 2020."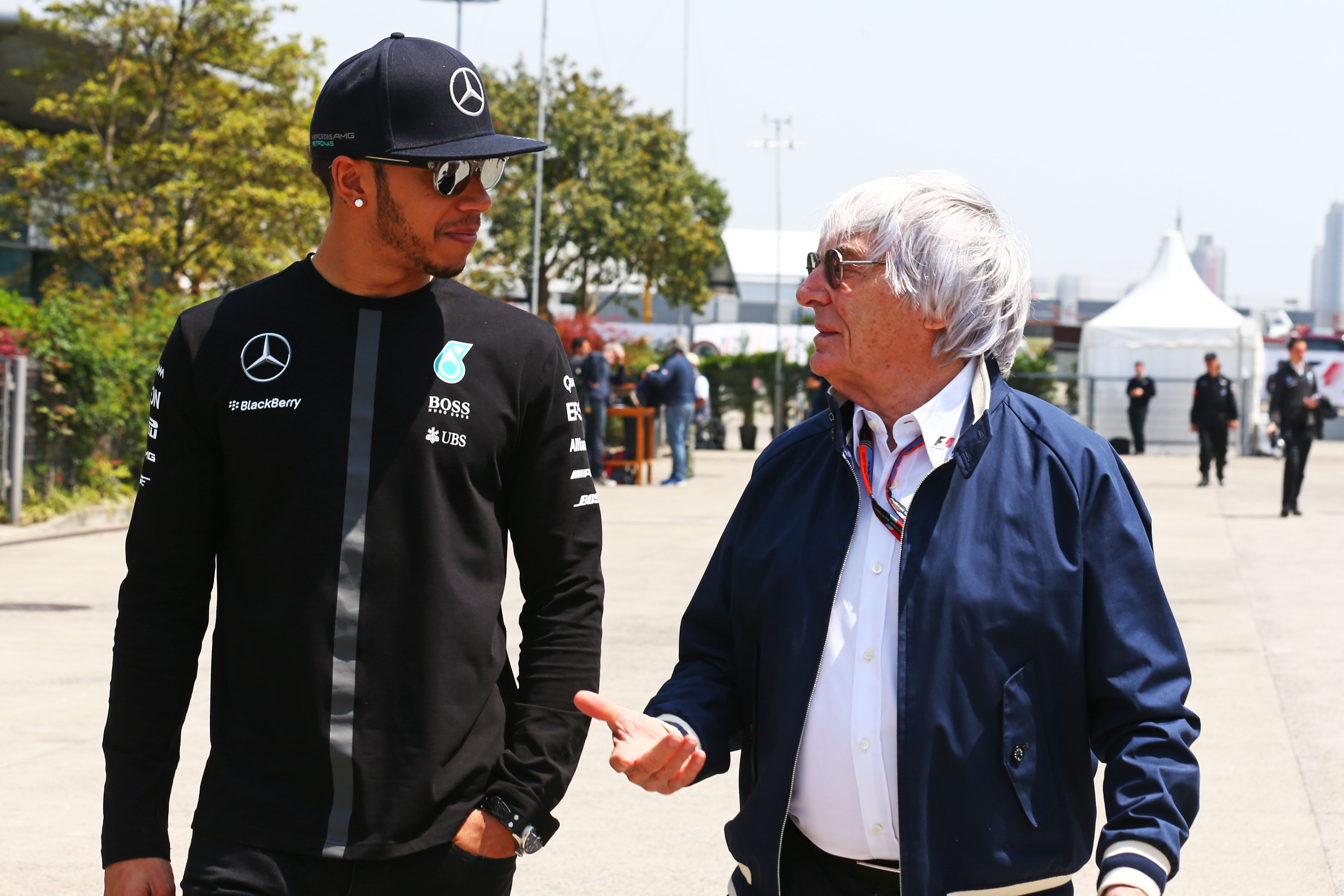 Ecclestone also labelled the action of forcefully taking down statues of historical figures with links to slavery, something Hamilton enthusiastically supported, as "completely stupid".
He argued that to change people's attitudes towards race children need to "start being taught at school so they grow up not having to think about these things" and would have left the statues in place to "take the kids from school to look and say why they're there and what the people did and how wrong it was what they did".
Hamilton has recently opened up about suffering racial abuse as a child and said he has been discriminated against throughout his career and continues to experience it now.
During Ecclestone's F1 tenure, fans at the pre-season testing at Barcelona wore blackface and pretended to be 'Hamilton's family'.
Ecclestone said he "never" spoke to Hamilton about that incident or racism as he "never needed to", and asked whether he should have dealt with that specific incident differently with hindsight, he said, "I think I did behind the scenes to, a little bit, what else could you really do".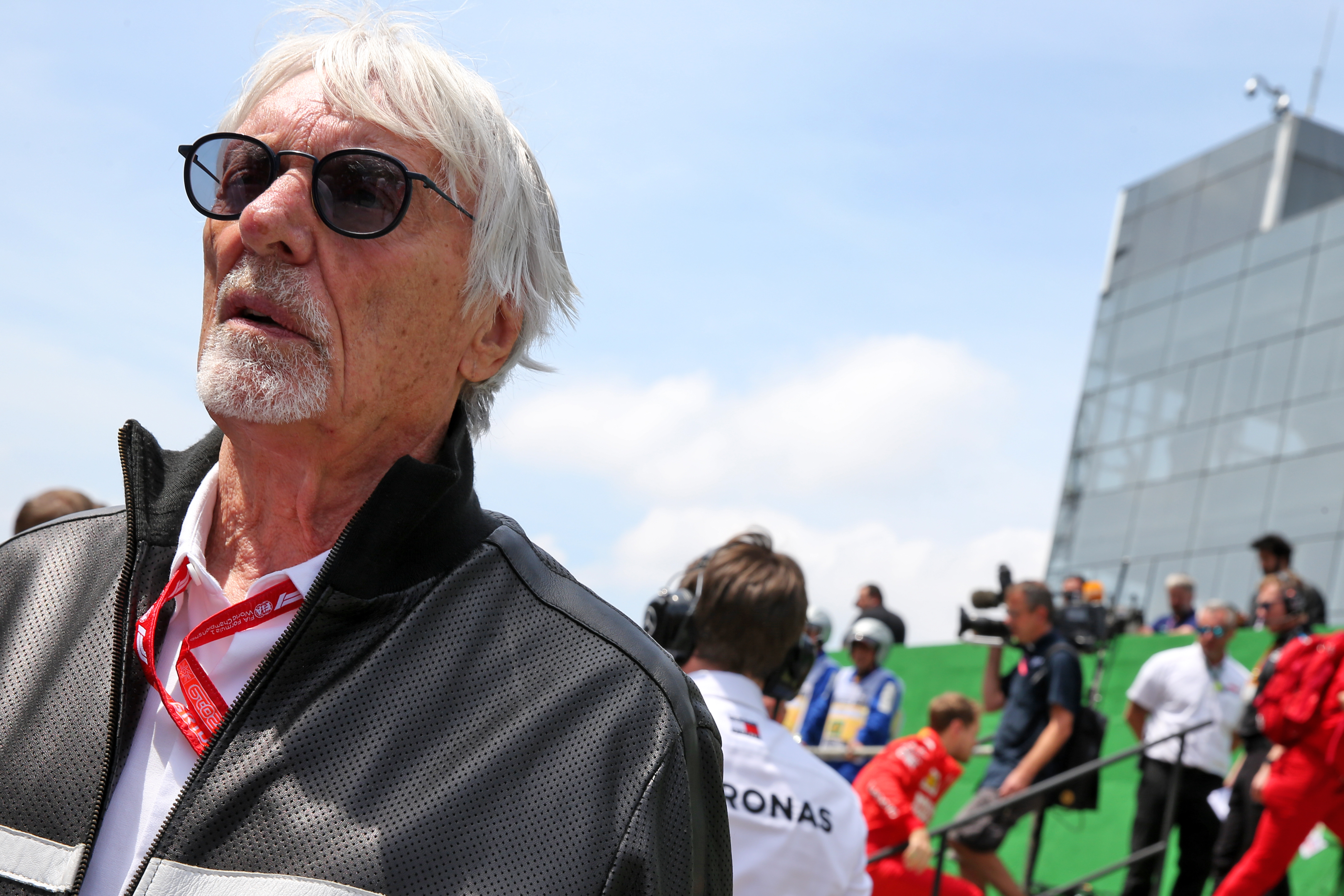 "I didn't know he had," Ecclestone said when asked about Hamilton suffering racial abuse in his career.
"If he has – I'm surprised."
Asked about being criticised at the time for not taking it more seriously, Ecclestone said: "I'm really unhappy if he took it seriously.
"I never thought he did. I didn't think it affected him."
The 2020 F1 season will belatedly begin next week at the Austrian Grand Prix.
Championship bosses have previously pledged to make a strong stand against racism at the opening race at the Red Bull Ring.