After a mostly disappointing and sometimes downright deceptive first half, 2023 Formula 1 car launch season redeemed itself with a string of impressive and informative events this week.
Though the quality of a team's launch has absolutely no bearing whatsoever on its chances of winning a world championship, it's still an important thing to get right at a time when F1's fanbase is growing.
Here's our ranking of the 10 teams' launch approaches, from worst to best.
---
10. Red Bull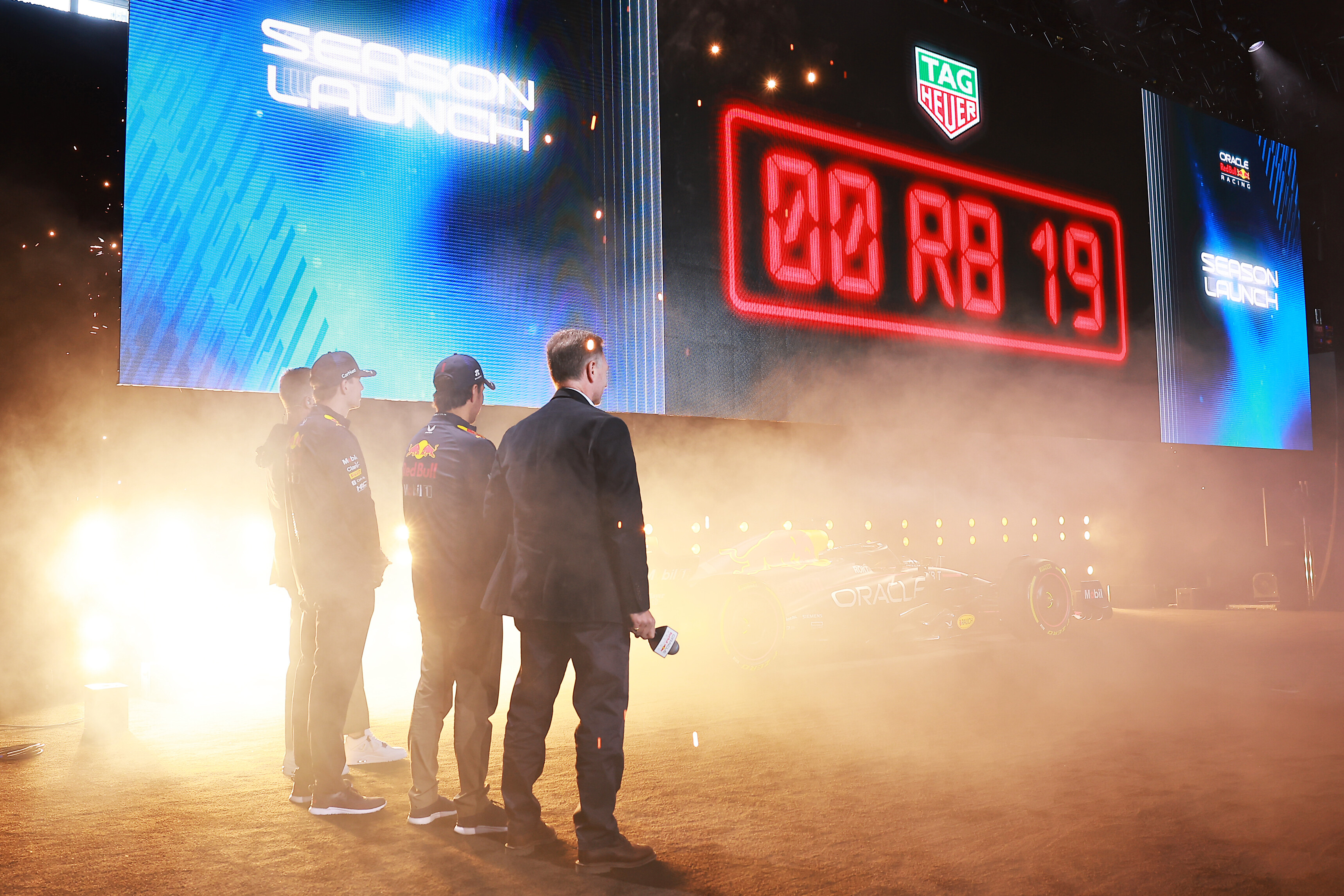 If you cast your minds back to the first proper F1 2023 launch event you may remember the jarring mix of confusion, resentment, boredom and regret you felt watching the launch of the 'RB19'.
Having perhaps forgotten last year's not-too-dissimilar affair, the world waited an hour for a car that will anyway look nothing like the Red Bull that turns up in Bahrain next week.
To make matters worse the New York launch featured a barrage of interviews with Red Bull athletes who had nothing to do with F1 – while there was no mention or conversation with Red Bull's actual junior drivers or athletes elsewhere in motorsport.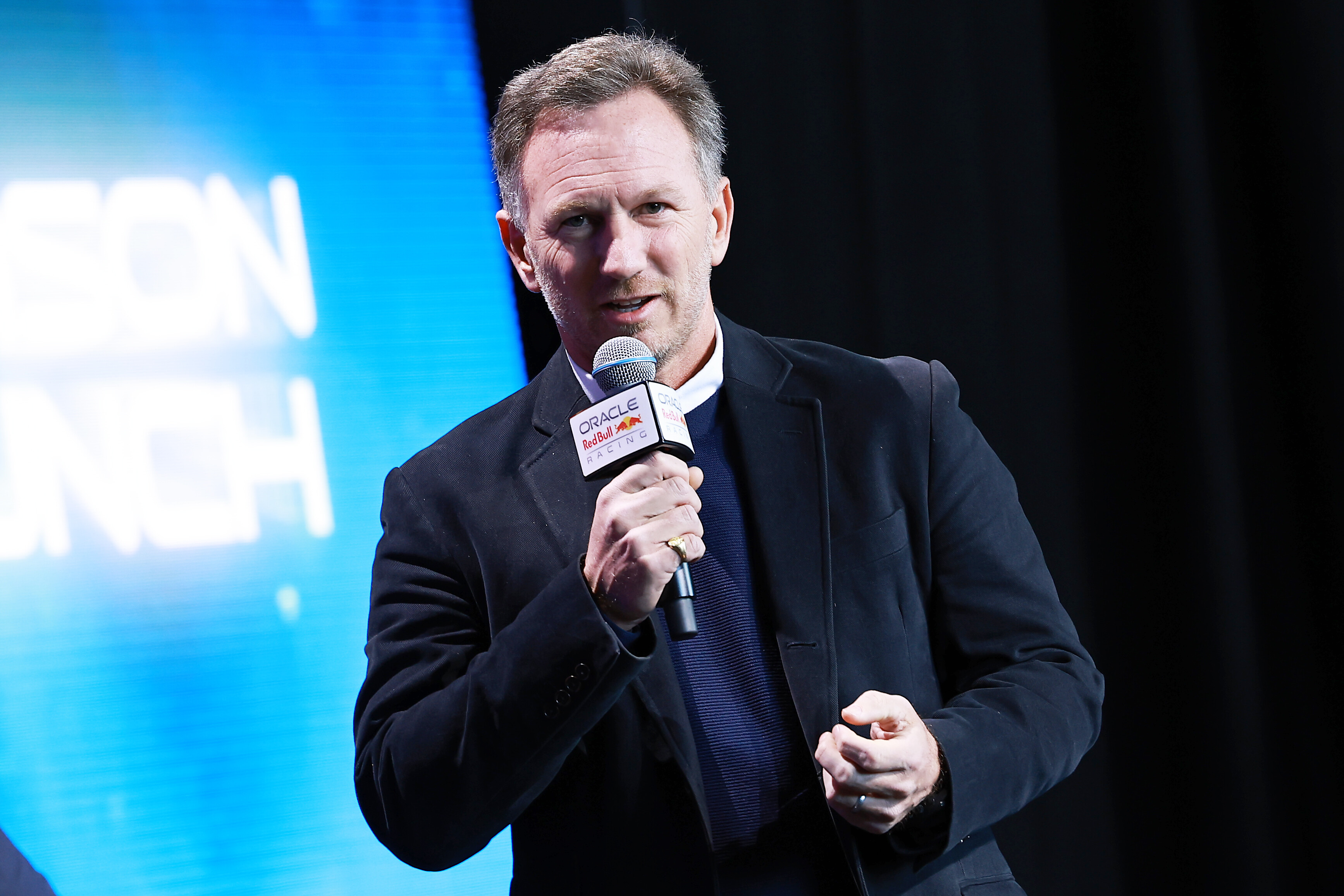 The presenting team was stilted and even chats with F1-relevant personalities like team boss Christian Horner were painfully lacking substance.
This was all coming from Red Bull, a brand which knows how to entertain and innovate in ways other teams could only dream of.
And yet in the case of its 2023 car launch, it left a sour taste in the mouth of anyone who'd dedicated an hour to watching it.
The cherry on the cake was that Red Bull claimed it was launching its 2023 car when the launch car was clearly anything but.
"What a waste of time, effort and money for all concerned" was Gary Anderson's highly accurate summary.
The fact that the presenting team was unsure whether F1 boss Stefano Domenicali was even in the room tells you all you to know about the failed planning of this launch.
The memories of that disappointment might even make you forget this launch day featured the announcement of a collaboration with Ford – a major piece of news that should have been capitalised on and properly celebrated.
Oh what could have been… – Josh Suttill
9. AlphaTauri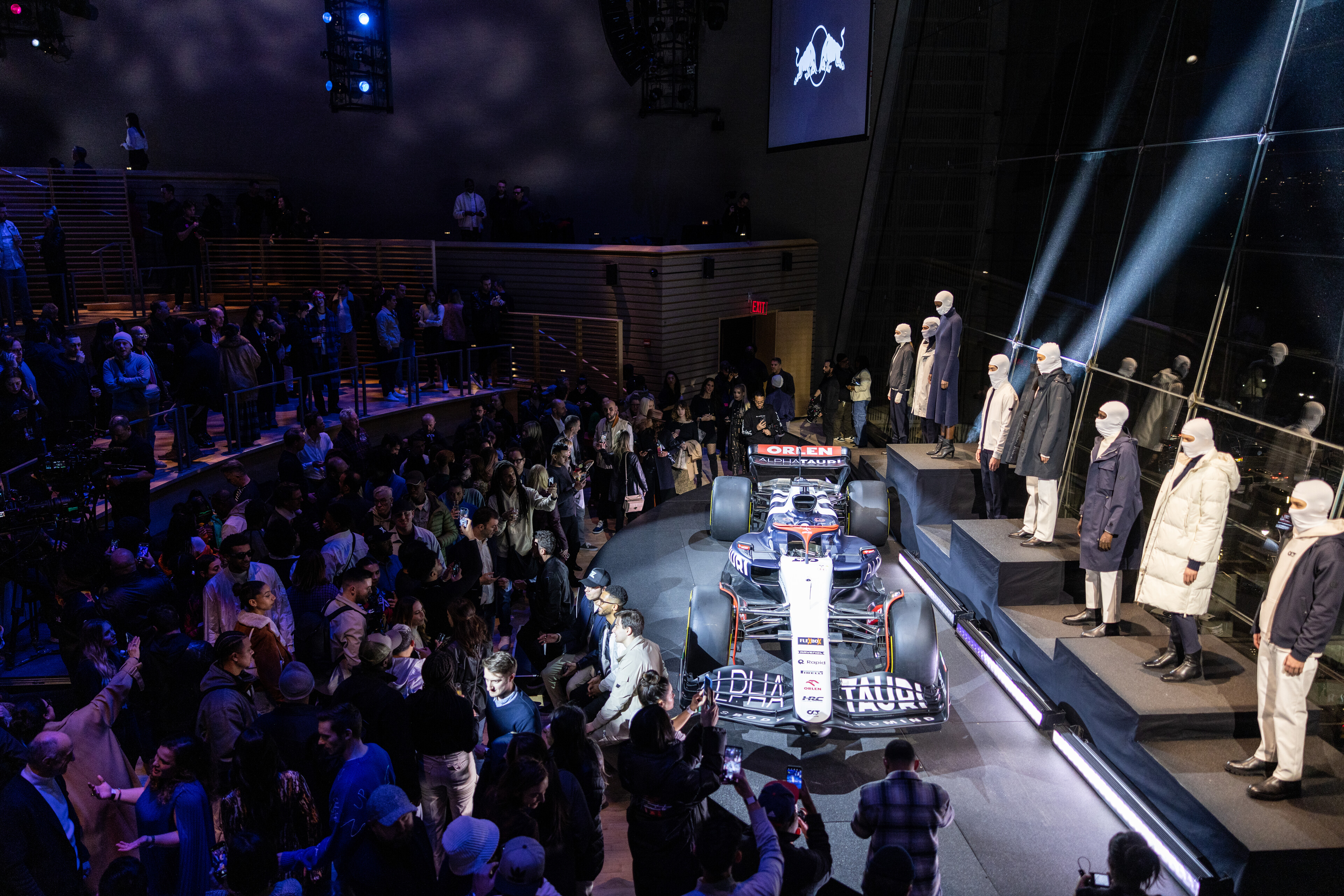 The component parts of AlphaTauri's launch weren't actually bad at all. But it's downgraded because it set up an inaccurate expectation.
A New York launch was promised, but this element was effectively a party within Fashion Week for invited guests. The (genuinely pretty cool) car launch video with Yuki Tsunoda and Nyck de Vries was set in New York, and the glimpse you got of them, some clothing models and a show car in 2023 colours was in New York. But fans (in the case of the European audience) who had waited late into Saturday night were left with a clear 'was that it?' feeling when that video abruptly ended.
AlphaTauri's new car media pack was comprehensive and informative, so this really was a case of misleading expectations being set.
If the billing had been that the car/livery would be unveiled in a premade video and online render release, and that there'd be an exclusive New York party too with a show car in parallel, that would've been fine. It was the hint that what would be broadcast would be more akin to this week's live launches or even AlphaTauri's own fashion-themed 2020 effort that led to disappointment. – Matt Beer
8. Haas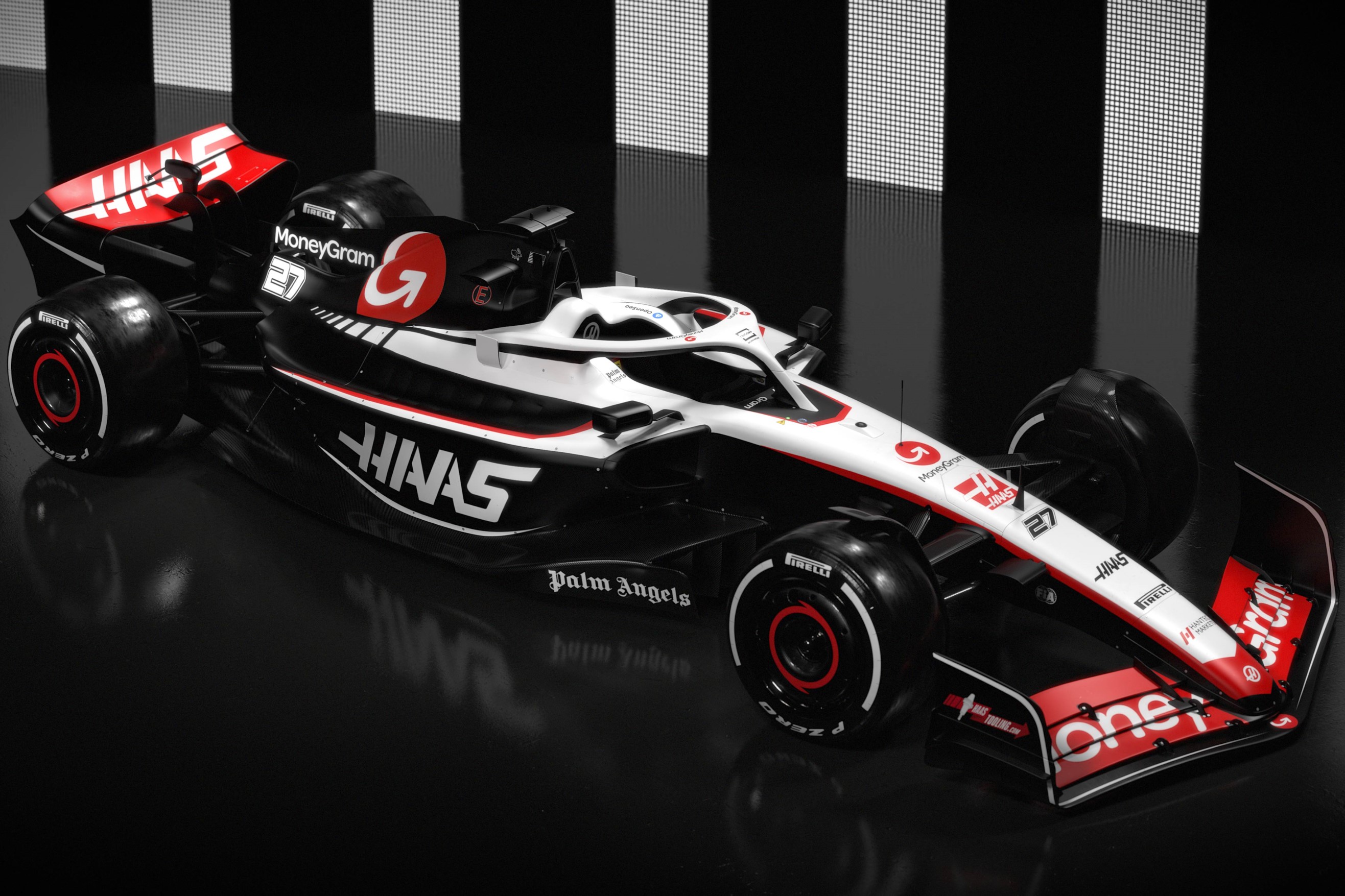 You could argue that Haas should be bottom of this list because it was the only team that didn't bother with any sort of actual launch event whatsoever.
But it scores points for making realistic promises and completely delivering on them.
It said it would show off its new MoneyGram livery in renders based on the old car. It did.
It said it would shake the new car down at Silverstone a week and a half later and issue some images then. It did, plus a few interviews too.
This might have been a year when a swanky Haas launch could've been expected given the arrival of a major US-based title sponsor. But it hit basically all the goals a launch would – show off the livery, show off the car, talk about it a bit – without having to do anything flash. Perfectly adequate, and that's meant as a compliment. – MB
7. Williams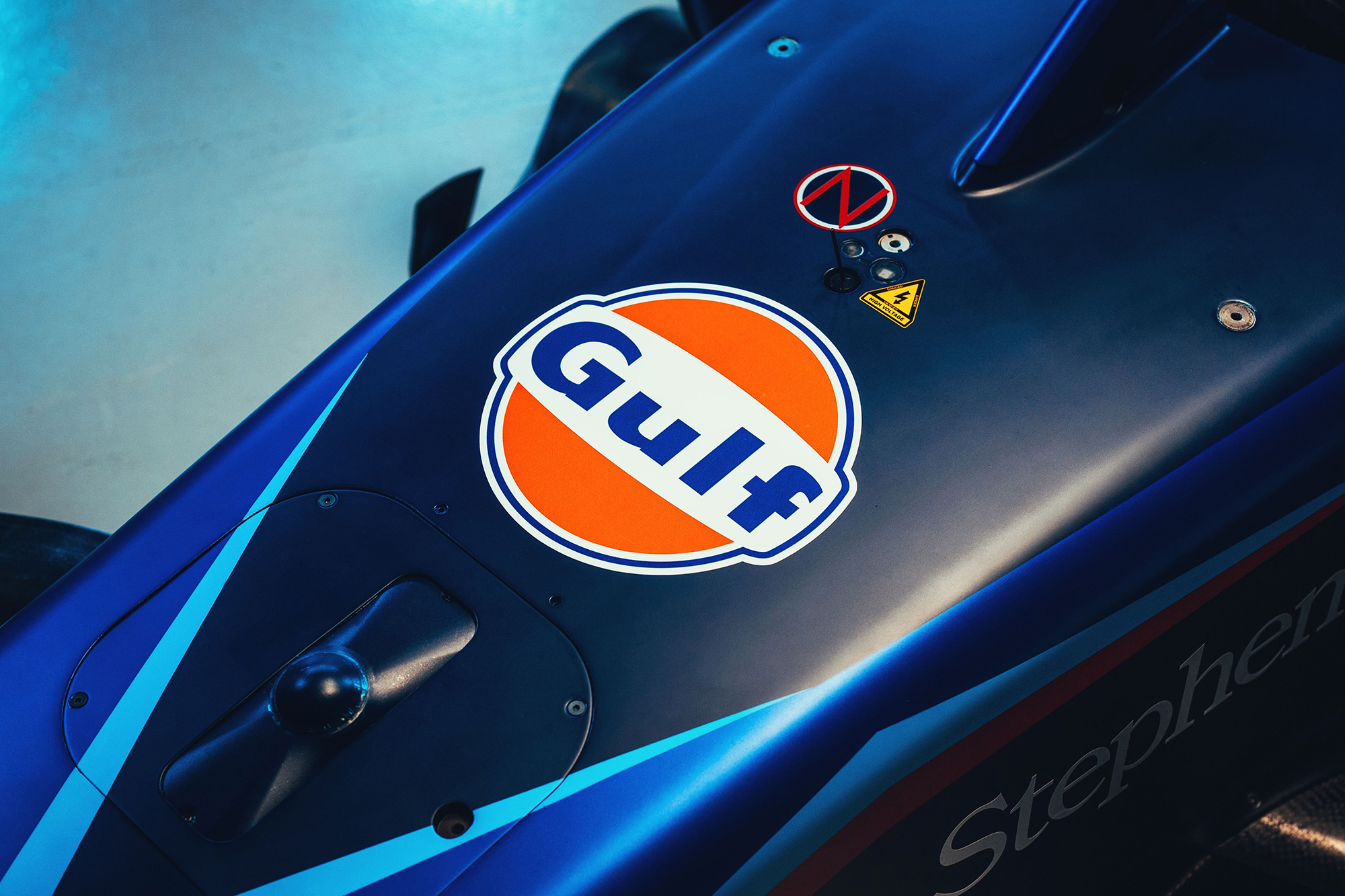 Within the limitations of what it was working with, the Williams 'season launch' was well put together, and, crucially, the team was always up front and honest about exactly what it was revealing.
There was no 2023 car and the new livery was only a minor variation on last year's theme with Gulf incorporated, so it was impossible not to be underwhelmed when the covers came off. But that's what the team was working with, so couldn't have launched anything else!
The launch event itself was short and sweet, but with the key players such as the drivers putting in an appearance. The lack of new team principal James Vowles was down to the fact he hasn't yet started work for the team.
The media also had the chance to hear from the drivers and other key personnel, with head of vehicle performance Dave Robson revealing a few key details of the 2023 car ahead of its on-track debut a week later. – Edd Straw
6. Alfa Romeo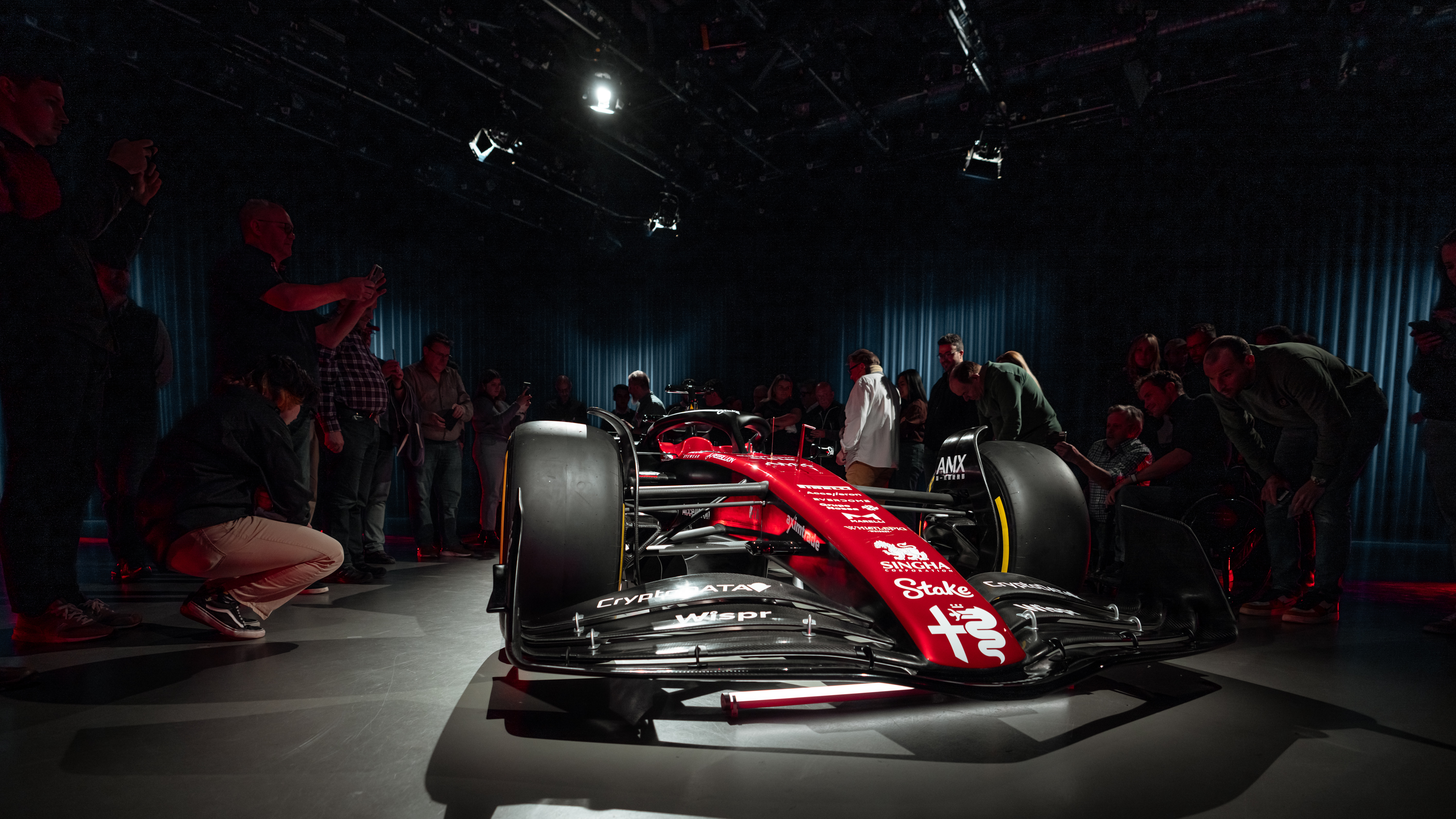 There really wasn't that much wrong with Alfa Romeo's car launch.
It featured crowd-pleasers like Valtteri Bottas's best jokes, a cameo from new Audi F1 CEO Andreas Seidl, and our very own Edd Straw's face marking the start of a fairly insightful Q&A with the media.
But the launch perhaps lacked the magic of the teams ranked higher on this list as it felt quite by the numbers and the debut of new personnel such as new team representative Alessandro Alunni Bravi fell a bit flat while one of the biggest talking points of the off-season, Seidl, was sitting silently a few feet away from him.
Moreover, the sight of six men crowed around a fairly small table gave a low-budget quiz feel and the studio audience shiveringly resembled that of the Jeremy Kyle Show.
And then there was the fact that the new car debuted five minutes into the broadcast via a seemingly casual appearance on the virtual banners while Alfa Romeo technical director Jan Monchaux and Bravi were being interviewed. That was a tad puzzling.
All in all, Alfa Romeo's final launch in F1 (for now) was a mixed bag of decent technical answers, a confusing car reveal and the latest reminder that Bottas is a fantastic (and genuinely humorous) personality. – JS
5. M
c

Laren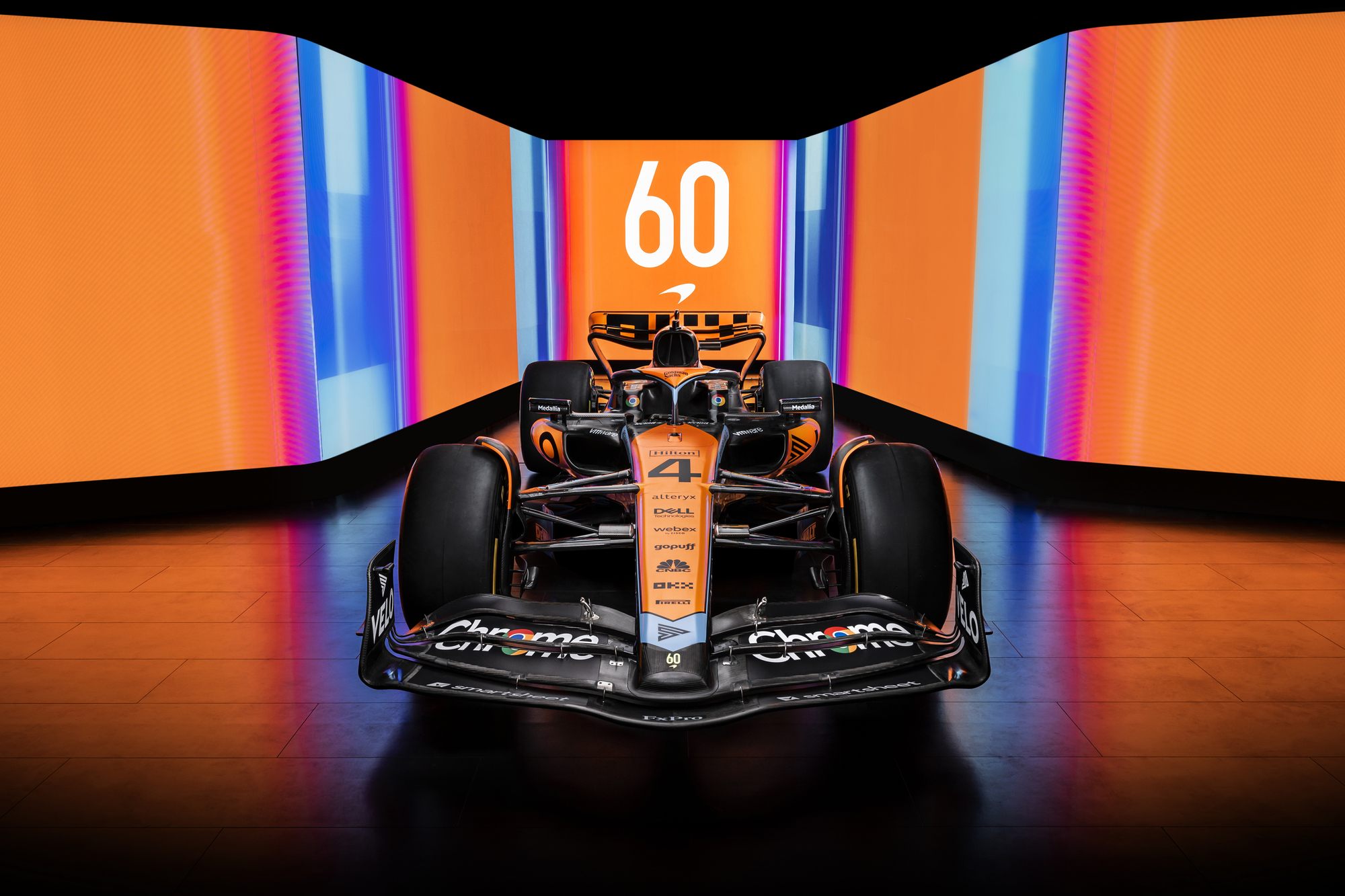 Perhaps a victim of the high standards it has set in recent years, McLaren's launch was a little less on the money than we've come to expect.
First, the positives. It's great that this is one of the rare in-person launches, which means we can see the car with our own eyes and speak to people face-to-face. The launch was slick with a mix of good videos and on-stage interviews and a classic 'whip away the sheet' car reveal.
And with new team boss Andrea Stella, McLaren Racing CEO Zak Brown and both drivers all there for the media to grill, and who all talked very well, there was certainly plenty of season preview material to gather.
But as Edd Straw likes to say, the car is the star at the launch. Access was limited to seeing something on stage (in a dark room) and whatever images emerged from that event, while the renders seem fairly limited.
And the absence of technical director James Key, who is such a good talker, meant that we missed the chance to get a really good run through of what McLaren has done differently with the MCL60 and where its development plan goes from here. – Scott Mitchell-Malm
4. Alpine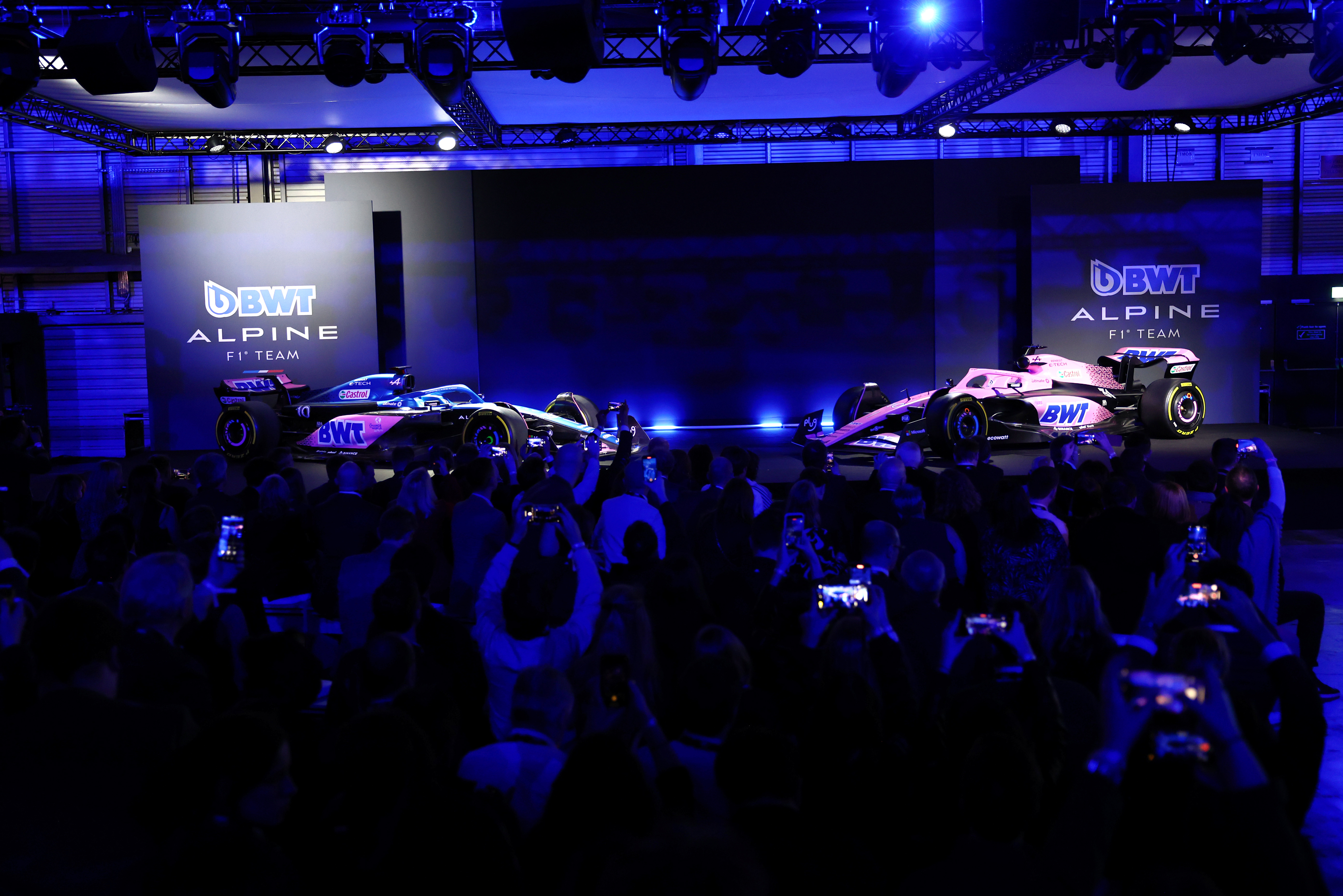 On the one hand, superbly detailed on the technical side and impressively committed to putting a worthy cause (the Rac(H)er initiative) centre-stage. On the other, too long-winded and with a painful degree of chaos for those of us in attendance.
Alpine's launch lurched from awkward to annoying to brilliant to prolonged but at its core it ticked most of the key boxes in previewing its season, by getting senior figures to talk and set some fun targets, and crucially showcasing the car enough to get a good understanding of what's new.
In fact, Matt Harman's run-through of the changes was the best job any team has done this launch season in terms of actually opening up about its new design.
What costs Alpine a higher place is the bluster and inconvenience of this being more of a party than a car launch – oh, and it has to lose marks for not having a real car on display (though as renders go, those seemed to at least be of a good, representative quality). – SMM
3. Mercedes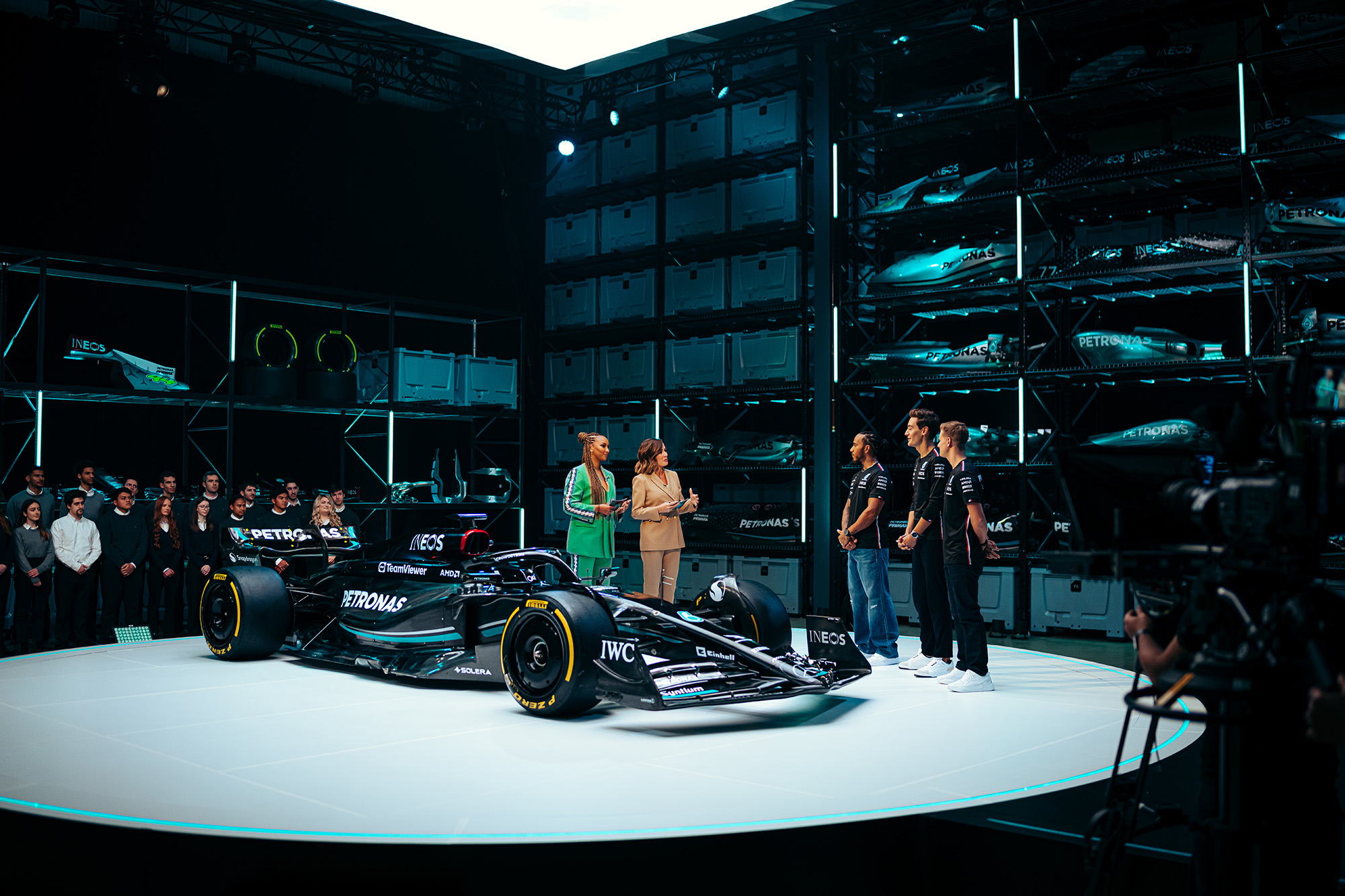 'Sleek' is the word that probably applies best to Mercedes' launch (and its car's appareance, for that matter). It wasn't exactly no-frills – how many events including F1 cars are? – but there was a simplicity to it. Sometimes, less is more.
What was great about the Mercedes offering was that it was without bluster. Too many launches featured dead-end and/or valueless questions (and Alpine's excellent segment with Matt Harman even fell foul of this with what for all the world felt like a scripted prompt about the car's assembly) but Mercedes' was to the point.
Here are the drivers, here are the key personnel, here is the car. Bosh.
Its postscript perhaps wasn't as extensive as usual – while the drip-feed of content we've become accustomed to continued with interviews with Lewis Hamilton, George Russell and Toto Wolff, the anticipated on-track running amounted only to a demonstration run, with its shakedown instead taking place on Thursday – but this had all the elements you need and want in a concise, digestible offering. – Jack Cozens
2. Aston Martin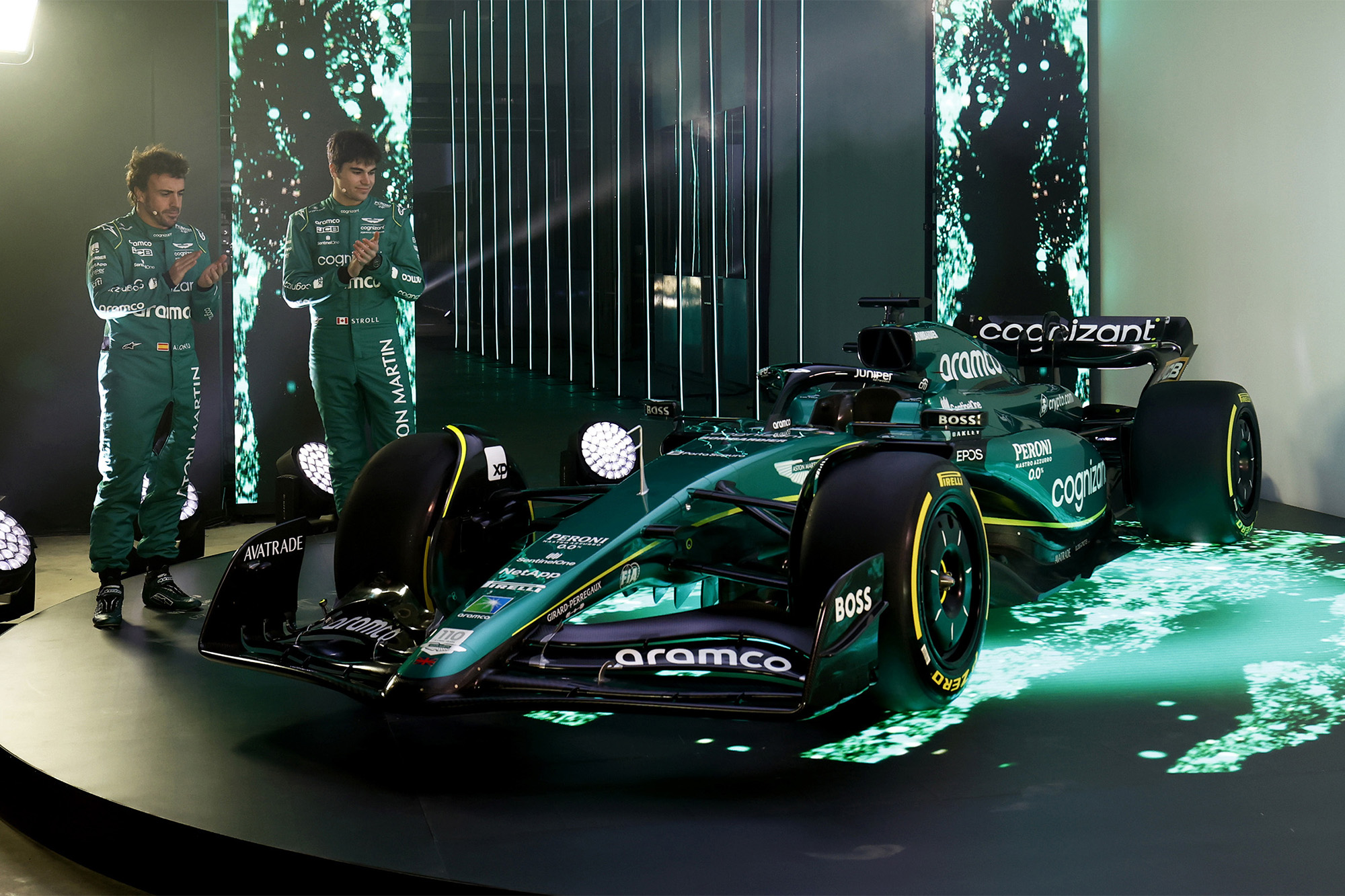 Aston Martin ticked most of the boxes on anyone's launch wish list. It launched a genuine 2023 car, and it put together a well-produced launch show hosted by Rachel Brookes during which we heard from the team owner, both drivers and, crucially, technical director Dan Fallows.
It worked for those watching at home and for those of us who were fortunate enough to attend. It was a marked improvement on the somewhat stuttering presentations of the past couple of seasons.
For the media, there were also sessions with Fernando Alonso and Lance Stroll, as well one with key senior personnel.
The only downside was that we didn't see the car run, as it didn't take to the track until two days later. But that would only have been the cherry on top of a very impressive launch event. – ES
1. Ferrari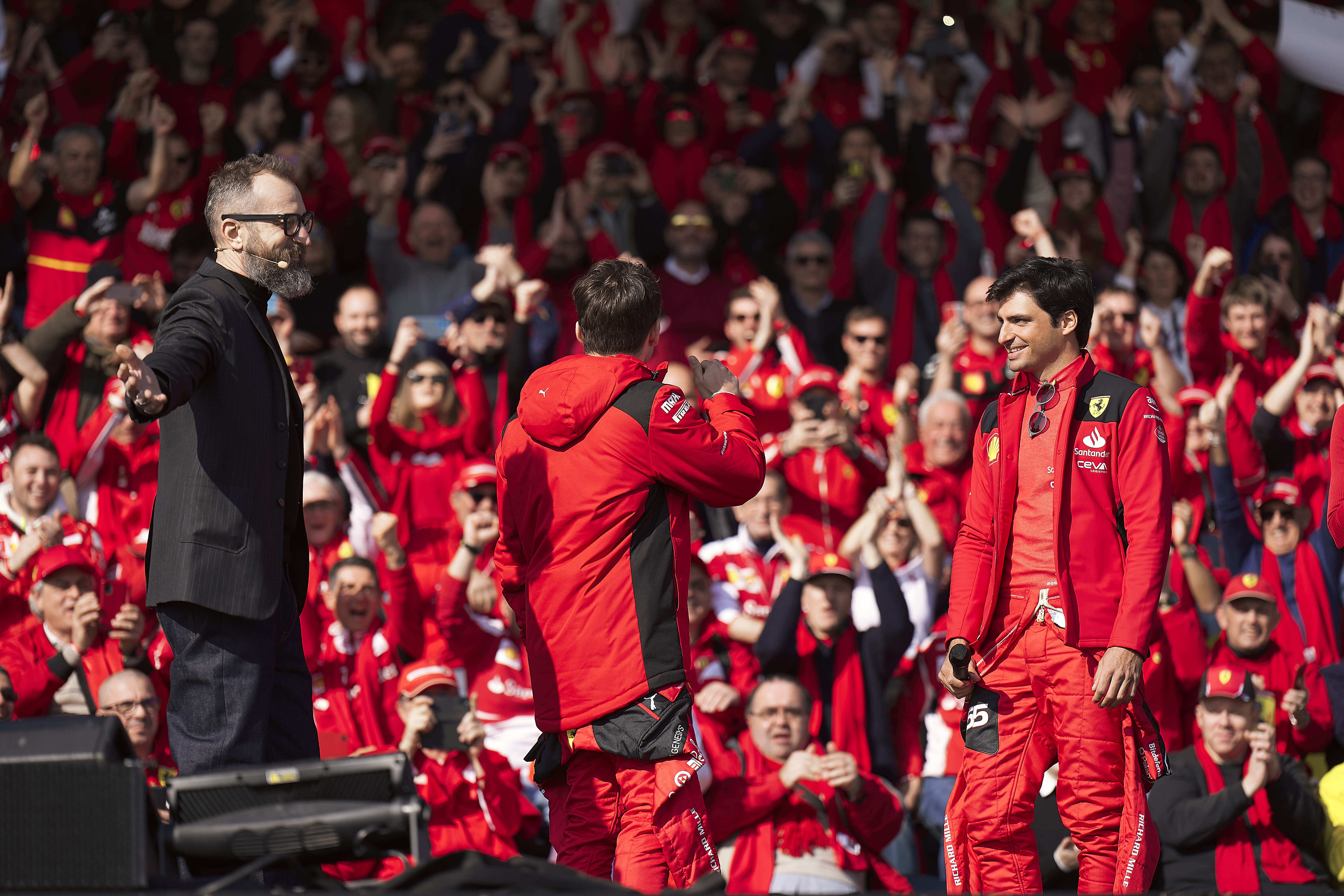 Only when the media shuttle bus, put on from a hotel in Maranello to the factory, turned towards the Fiorano test track did it become apparent this would not be a conventional launch.
We filtered off the bus, in front of Enzo Ferrari's old white house, and walked through to the press office – out the back doors of which could be found a race truck and a sign reading "SF23 DEMO DAY".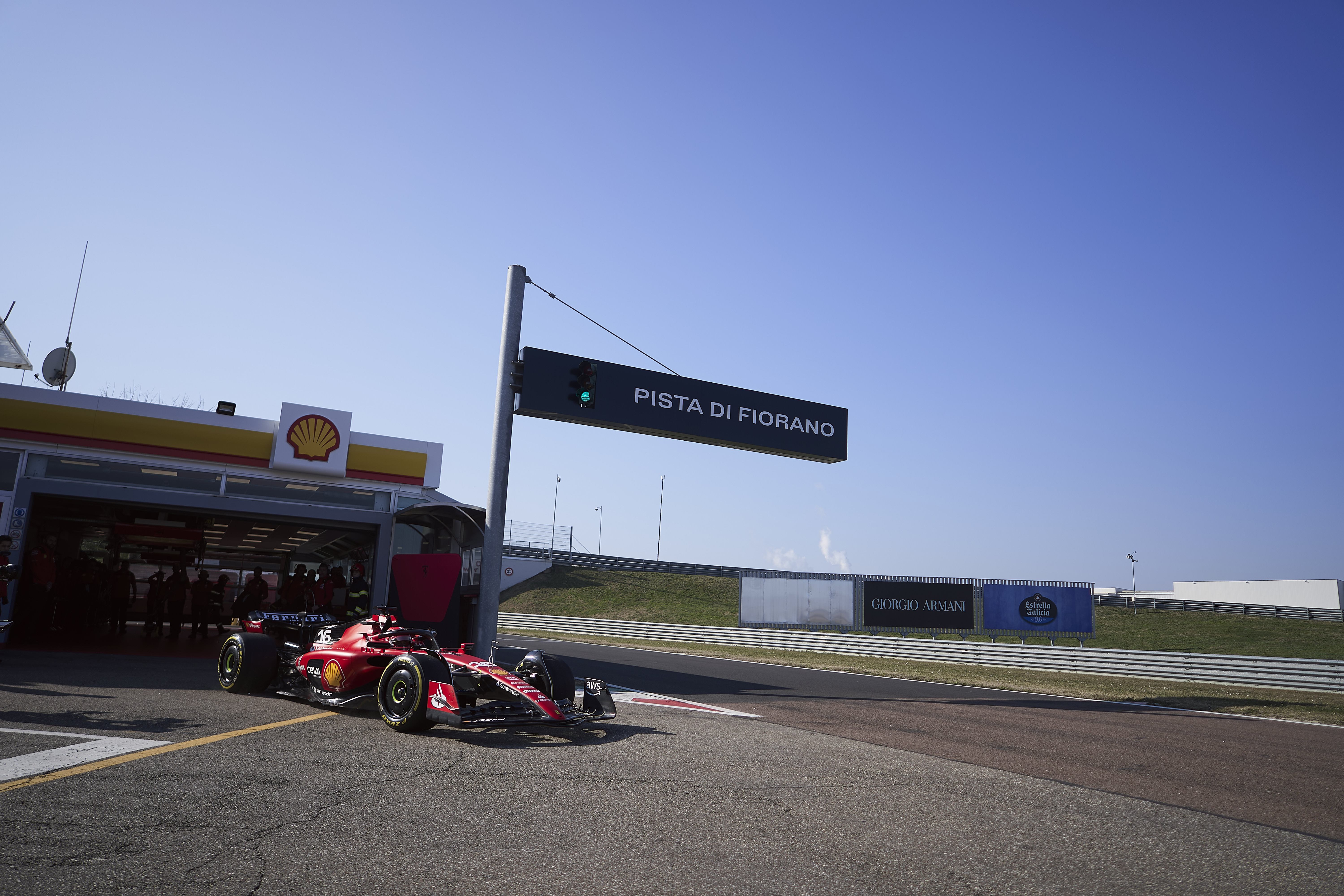 This was definitely not a conventional launch. It was a brave and brilliant move to twin the reveal with an actual track rollout, given what can go wrong with early installation laps. So for Ferrari to invite media and fans to be part of that, plus broadcast it to the outside world, really was above and beyond.
It meant we got a good look at the new car, heard from new team boss Fred Vasseur and both drivers, and all felt like we'd experienced something genuinely interesting and valuable.
Admittedly, the absence of a consistent lead technical figure, like a technical director who speaks regularly, is something that has limited Ferrari's media offering in recent years (though it must be said that the offering keeps getting better) and it was a shame not to have that kind of person there who could answer questions about the car better.
However, as in the past Ferrari did release short video interviews with key tech personnel, which is a useful accompaniment.
So, if we're to judge launches on what they offer the various stakeholders – fans, media and partners – Ferrari did an excellent job overall. – SMM