The Alpine Formula 1 team has established a new karting programme to find and develop young female drivers and has added Sophia Floersch to its driver academy as part of its ongoing Rac(H)er initiative.
Alpine announced its Rac(H)er programme last June and set the target of dramatically increasing the percentage of women in both its F1 team and automotive business as well as the number of female drivers it brings through its Academy development programme.
The programme will contain a significant research element which promised to "include the deconstruction of stereotypes using research with the funding of a scientific study to definitively break down all the pseudo-scientific alleged hurdles to F1 female competition (fitness, cognitive)".
Alpine opted to concentrate around a third of its 2023 F1 car launch on its Rac(H)er programme with a summary of the initiative as well as multiple announcements.
This included the reveal of a new all-female Alpine karting programme that will focus on young female karters aged between 10 and 13 years old according to Rac(H)er programme leader Claire Mesnier.
They will be managed by ADD, which has previously managed such drivers as McLaren's Lando Norris during their early career.
The female karting drivers will also have access to Alpine's Human Performance Centre which features highly specific training equipment and training plans for drivers.
Six young Alpine karters from across Europe and Australia – Aiva Anagnostiadis, Angelina Proenca, Chiara Battig, Lisa Billard, Maria Chiara Nardelli and Kaur Kera Sukhmani were brought onto the stage during the launch.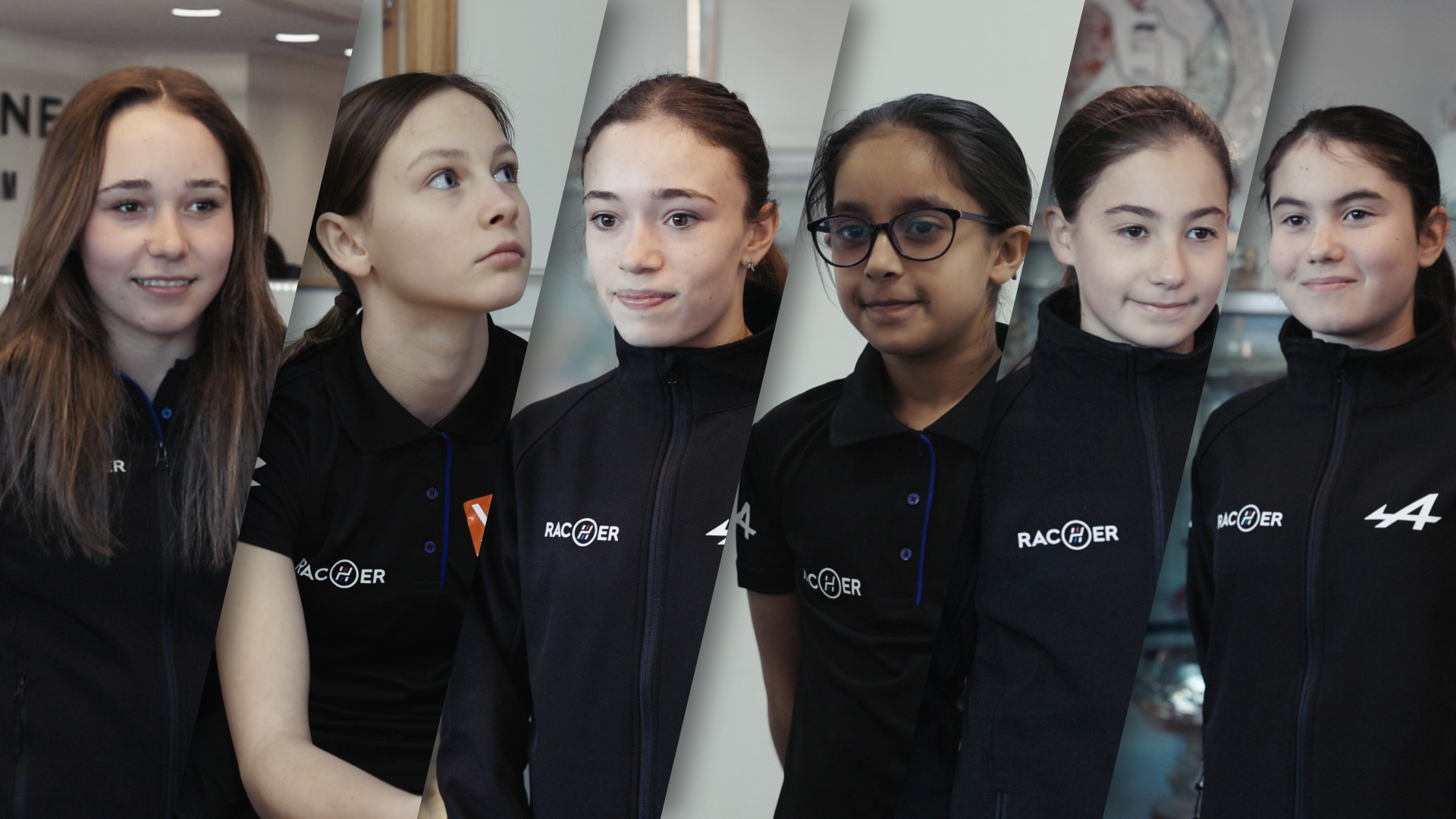 Alpine has also added an established female racing driver to its ranks in Sophia Floersch, who has been racing in sportscars (and the DTM in 2021) over the last couple of years.
"We definitely need to detect and grow the talent for the future champions," Mesnier said.
"We needed to extend the pool of talent so obviously we needed to have a look at the female drivers who are currently competing in the sport and try to find the best one to join us.
"In fact, I met Sophia a few months ago, the day she turned 22. She's a woman but when we started the discussion it was like she had put her helmet and gloves on and she was just a driver.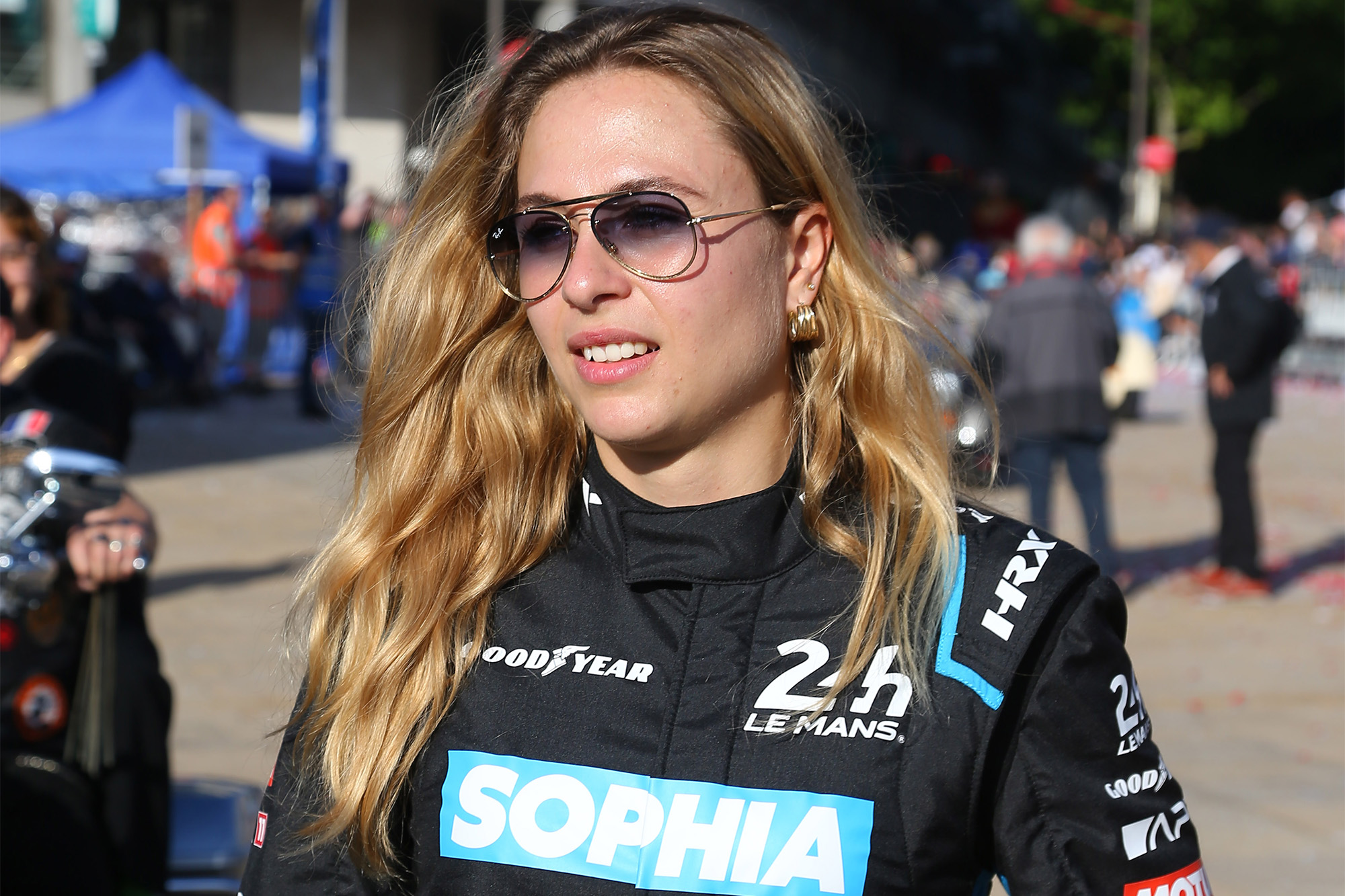 "She reminded me of a Formula 1 driver who will race this season, I won't say his name, don't ask.
"She had exactly the same extraordinary muscle strength, absolutely no doubt about her capacity, was really convinced she could become the next world champion.
"It was a no-brainer for us that we really needed to support her, financially and sportingly like we would have done for guys.
"She was just a driver fighting to have a seat, fighting to race and go on a career path.
"I'm really happy to announce that Sophia Floersch will join our programme, we're really proud that she'll be a part of our F1 academy."
Floersch was one of the most prominent female talents on the road to F1 a few years ago after a sensational first half-season in cars in Ginetta Juniors where she won two races before a funding shortfall cut her season short.
She progressed through Formula 4, Formula Regional and Formula 3 and had to overcome a fractured spine after a horrific crash during her debut weekend at the Macau Grand Prix in 2018.
Floersch raced on the F1 support bill in 2020 in FIA F3 with Campos Racing but failed to score a point and switched to sportscars and the DTM for the following year.
Floersch will return to FIA F3 in 2023 with the PHM Racing by Charouz squad in her first year with Alpine support.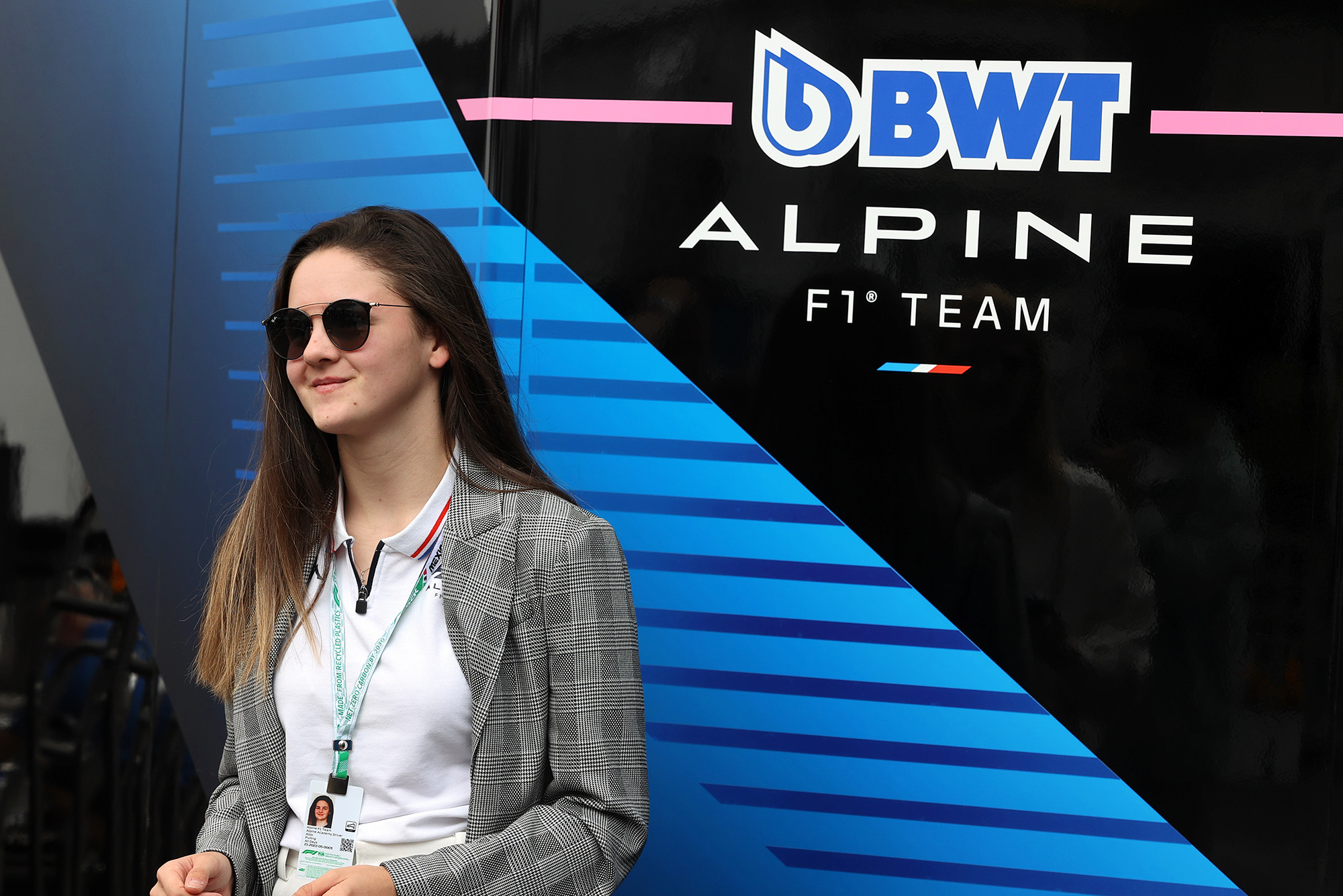 Alpine's academy already has one female driver in W Series podium finisher Abbi Pulling who steps up to Alpine's main academy after one year as an 'affiliate driver' last year.
She'll race in F1's new all-female Formula 4-spec junior series F1 Academy with single-seater powerhouse Carlin this year.
Alpine also announced two-time Olympic boxer Nicola Adams will join the programme as an ambassador and mentor, as well as Zara Rutherford – the youngest female pilot to complete a solo around-the-world trip.
"Rac(H)er is key in our continuous quest for performance, to build the future of our industry by driving real change and creating equal and fair opportunities across a range of human talents," Alpine CEO Laurent Rossi said.
"Sophia and Abbi, for example, are fine examples of such talents. I am delighted that Sophia is joining our programme and it's an honour to promote Abbi to the Academy. Both drivers, I am sure, will bring a lot to Alpine."